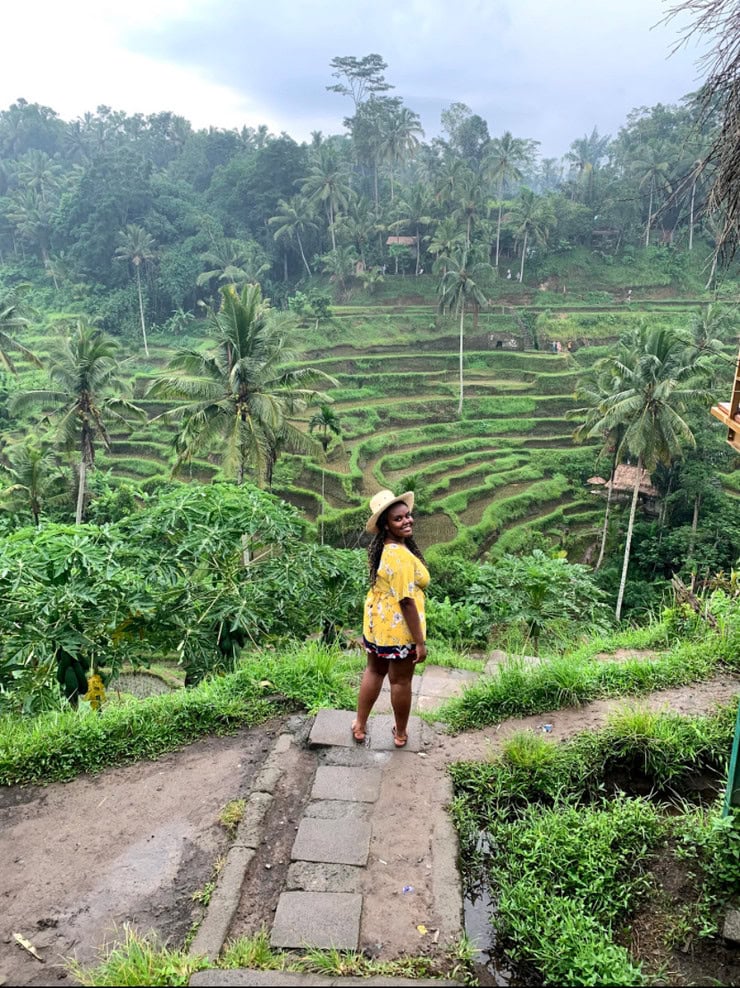 LANGUAGE
Balinese people do speak their own language aside from the general Indonesian. It's called Bahasa, which one of my drivers told me! However, because tourism is so popular in Bali almost everyone speaks English, or close enough that you will understand. Language barrier won't be a major issue. If all fails, Google Translate it out lol!
MONEY
One of my favorite parts of traveling is seeing how crazy the money exchange is to $1 USD. In Indonesia, the currency is the Indonesian Rupiah. This is the "hardest" currency I've ever had to work with because the bills come in large numbers like 100,000 and it messes you up sometimes! $1 USD = 14,920.00 currently, but was 13,933.50 when I visited. I can't even put it into perspective like I do because the bills are large, but I got an hour massage, body scrub, and a flower bath for $30 which was a 3 hour experience. In the U.S a one hour massage costs $60 on average, so yes your dollars will go far! Also a meal would be like $2-4 on average.
White Water Rafting – I did not do this, but I know that it is offered and was at the same place I did ATV Riding.
Tegallalang Rice Terrace – A great photo opportunity, but actually a breathtaking scenery that is worth going to. I can't even believe rice terraces like this exist! I believe there is also a swing here.
Make Coconut Oil with a Local – This was another Airbnb experience I did and Made, the host was hilarious! It was just great not doing something touristy and crowded, but getting to be in the actual kitchen of a local making authentic coconut oil. (https://www.airbnb.com/experiences/805182)
Take a Yoga Class – I took a private yoga class at Sang Spa and it was lovely, but there are so many yoga spots in Bali, so you won't have any trouble finding one.
Ride on a Motorscooter – They are just so much fun and you get to physically see Bali differently.
Visit the Ubud Centre – A bunch of touristy shops and the more upscale part of Ubud in my opinion. It was pretty crowded, and wasn't really my cup of tea, but it was a great experience walking the streets alone in the hustle!
Aloha Swing – We all know visiting a swing is on the to-do for Bali and I agree! It's like the #1 touristy thing to do lol, but they are so much fun and definitely not as scary as it looks I promise 🙂
That is just a little bit of the many things you can do in Ubud!
OTHER THINGS TO KNOW
1. The electrical outlets in Indonesia are different! They use a two-circular hole type: , so bring a travel adapter as always and a universal charger kit for your laptop!
2. While the apps Grab and Go-Jek are banned in many of the areas in Ubud, I know that they do deliver food and that is okay so I would say download those apps for that reason.
3. I would definitely recommend Bali as a solo destination. I always felt safe and it was easy for me to get around and navigate things by myself.