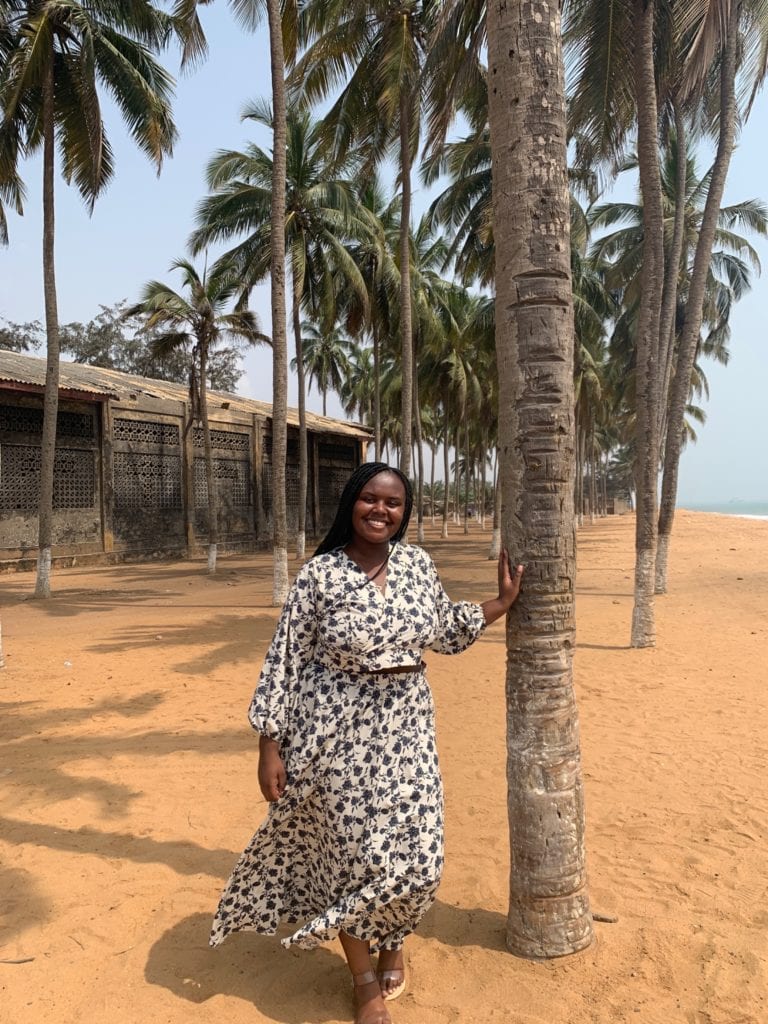 Togo is known to be a small calm West African francophone country.
However, that does not mean that the country lacks engaging and note-worthy activities and places to visit!
I was happy to have found some great sites in Togo, so here are six top things to do on your next trip to Togo!
Take A Tour at the Maison Des Esclaves
Known as the House of Slaves in English, the Maison Des Enclaves is said to be the last slave trading institution before the abolition of slavery.
In the house, you can see the harsh conditions to which enslaved individuals were subject during these periods.
The house has been maintained nicely considering what other historical sites are like, but don't expect to see too much. It was just the hole underground and the room of a slave master that was shown.
There was a sign with set prices, but only a donation was asked in the end.
After your tour, feel free to stop by the on-site crafts store and support the work of local craftsmen and women!
Shop at the Grande Marché
Grande Marché is one of Togo's largest markets. It is often recommended to visit here because of its friendly locals and calm atmosphere under the market circumstances.
Shop for beautiful elaborate clothing and souvenirs on your visit to take back home.
Note that the Pemplemous (a drink resembling lemonade) and wagashi (a cheese) are worth trying at the market if you can find some.
I have an entire post dedicated to the market itself to give you an insight into why this market is one of my favorites!
Learn about Voodoo Practices at the Marche Aux Fétiches
Located in Lomé, the capital of Togo in West Africa, the Akodessewa Fetish Market is said to be the only fetish market in existence.
Before hospitals were a thing, people relied on voodoo practices and healing rituals to heal locals of various sicknesses. For Example, the skin of an armadillo is used to heal asthma.
The skulls of different animals like monkeys, dead birds, the skin of leopards, and more are laid out in an organized fashion for viewers to see. They are available for purchase as well!
There is a practicing voodoo priest on-site that locals can visit to be healed and prayed over.
The market seems like more of a tourist attraction now than a place people would go to be healed in the modern-day, but it was still a cool site to visit.
The cost to get in is 3000 CFA ($5.16). However, if you want to take pictures and videos, it is an additional 2000 CFA for a total of ($8.61). The entire tour takes about 20-30 minutes, and the market is small.
Because of the animals, it does smell at this market, so fair warning what to expect!
Visit Chateau Viale
The beautiful chateau can be found in Kpalimé, a town that can be found 2 1/2 hours away from Lomé.
The castle was once used as a presidential residence for past Togolese presidents and ministers. Although the rooms have not been preserved, the suites and bathrooms are still intact and available for viewing.
The property of the castle is huge, and there is a lot to see!
You can read more about Chateau Viale here.
Swim in the Cascade de Kpalimé Waterfalls
The Cascade de Kpalimé waterfall is a stunning sight to see!
It is very rocky and not a massive space for large groups of many, but a beautiful and intimate moment.
The hike to the waterfall is pretty rough! There is not a clear path to the falls after 10 minutes of walking. You are meant with slippery rocks, and the path is kind of dangerous if I'm being honest, but you can do it! Just be careful.
It can take 20-40 minutes from the entrance point.
Spend a Day at One of Lomé's Beaches
The beaches in Lomé are stunning. As someone who is not a big beach person, I found myself being able to spend an entire day at one of the beaches.
There are plenty of seating areas, good vibes, and beautiful views!