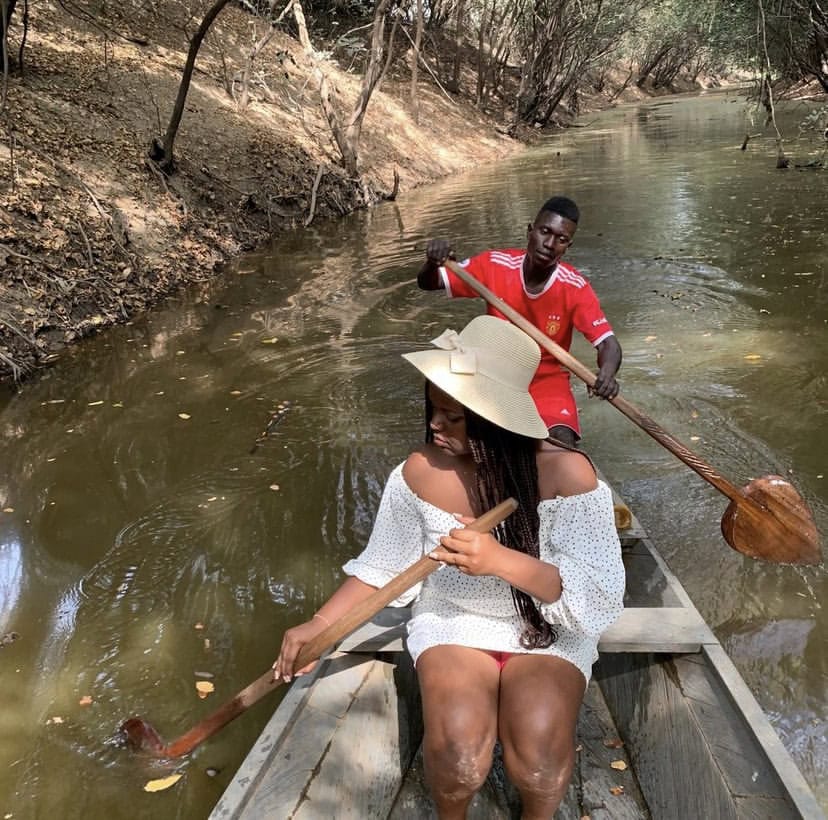 Traveling Alone: A Guide for Those Wanting to Gain the Confidence to Travel Solo
My first solo trip was to Thailand and Bali in 2020, and I have not looked back since. Solo travel has been on the rise and is often raved about as one of the best ways to travel to get more in tune with oneself. However, when I asked why some people still have not taken the leap of faith to solo travel, many responded that fear holds them back. Fear of getting trafficked, kidnapped, or just navigating an unfamiliar area alone in general.
This guide will share some of the precautions I recommend taking as a first-time solo traveler to stay safe when traveling. These tips apply to domestic and international travel and will help you feel confident in booking a solo trip.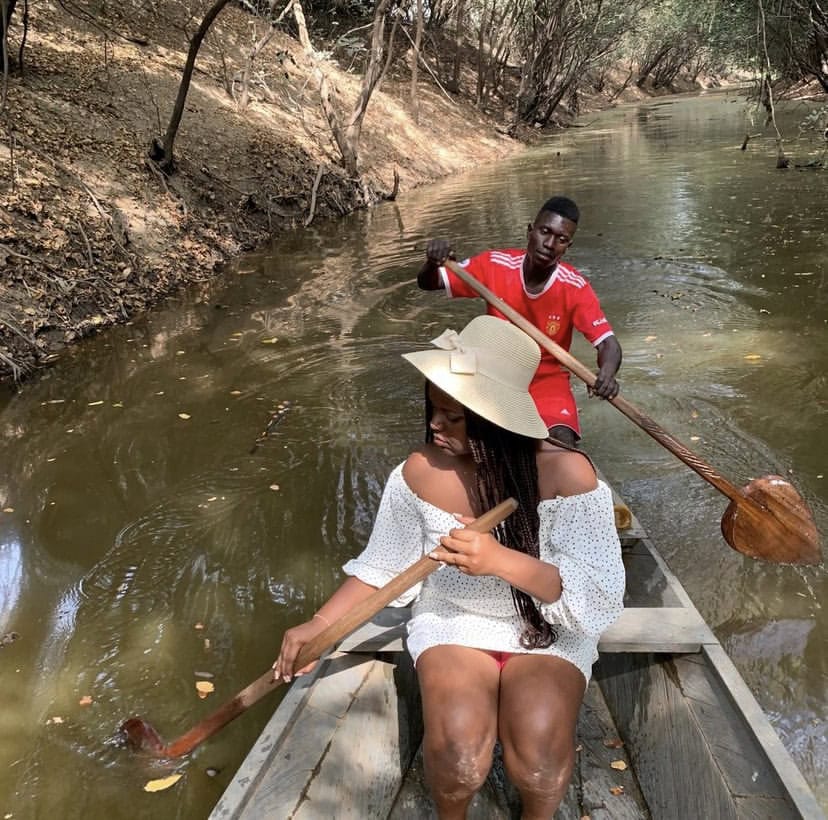 Start Small – Explore Being a Tourist in Your Current City
Besides the fear of something going completely wrong or being placed in immediate danger, feeling awkward is another reason people shy away from traveling alone. A great way to combat this is by using the area you are already familiar with as practice! When traveling, the common things you will do are eat at restaurants, take part in excursions or tourist/local activities, and go shopping. Practice doing these same things in your hometown! Sit down at a restaurant alone for lunch or dinner one night and see how you feel! *Tip: I try to get seating at booths whenever I can because it makes me feel more comfortable as a solo traveler!* Choose an activity in your city, whether it is a tourist hotspot or something as simple as go-kart racing/painting, and see how being alone around others in company makes you feel! Build up your confidence to be alone. Eventually, you'll be able to transfer those same skills to a foreign country or new state!
Get a SIM Card ASAP or an International Phone Plan
Many phone providers have international data plans available, which is great. For those whose coverage stops in their country, SIM cards are the way to go! Your phone has to be unlocked (not tied to any specific carrier) for this to work. One of the first things I do when landing in a new country is look for a SIM card. Many airports do sell them at booths, and you can usually research to see if they do or not. If not, you will have to find a phone company once you leave the airport. I'm generally not picky about which phone providers I use, especially if I am only in town for a few days or months. Select a data plan that will last you on your trip and allow you to make calls while traveling alone.
Inform Others of Your Travel Plans
There is no better way to ease your mind than knowing that if anything were to happen, at least you left a trail behind with trusted ones of where you could be. I put together PACKETS of information for my mom and friends on my first solo trip. I created a group chat where I kept people informed of my travels daily. I always recommend sharing your hotel, flight information, a copy of your passport, your local phone number once you get one, and a draft itinerary with a trusted one. Trust me when I say you would rather share too much than share too little in the event of an emergency.
Have a Plan Daily Your First Time Traveling Alone
It will ease your mind knowing that you have a plan once you arrive at your destination. First, plan your trusted airport pick-up ahead of time so that it's one less thing you have to worry about upon arrival. From there, whether it's to go grab breakfast, check off the first tourist attraction on your list, or just hang out at your hotel, knowing what comes next can help take a lot of the anxiety out of being alone. While I don't do full-on itineraries, I like to go into everyday traveling with at least 1-2 activities I want to do, then let the day take me wherever it desires through exploration.
Research The Important Stuff
Traveling solo means that everything is 100% up to you to plan and research. I do not take researching lightly when traveling solo because it can impact me financially or physically on my trip. Here is a list of things to research before going on your first solo trip:
Customs: Dress codes, mannerisms, body language, etc.
Standard methods of transportation for both short trips and longer trips
Electrical outlets used (you may need an adapter for your electronics) https://a.co/biNwrif
How far your accommodation is from the familiar sights, attractions
What the exchange rate is from your currency to your destination
Different neighborhoods and how safe they are to navigate in general
Common scams
The best way to research traveling solo for particular destinations is from reading about the experiences of others via blogs, Youtube vlogs, travel guides, reviews and forums. While people's experiences will vary, you will see commonalities in how people explain their travels and a destination. Reading up on your destination is a great way to feel more confident about traveling solo and know what to expect.
Be Mindful When Booking Accommodations and Activities
Solo travelers often have to endure the cost of being alone in some destinations. In Costa Rica, I did have to pay extra to do some activities because it was just myself. Two people doing an activity means more profit for tour operators, so it can be understood why solo travel charges exist (still not a fan of them!). Being a solo traveler was never an issue in Bali and was embraced. I would visit places, and they would have specific instructions and rates for solo travelers or say that solo travelers were welcome to participate! I usually do not book activities ahead of time. I will book the day before while I am in the country to avoid any miscommunication (personal choice). I message operators about any extra charges for being solo before going on the trip.
Besides cost, know that you may join large groups of random people you don't know or be completely alone on excursions. In Costa Rica, I was also placed with a family of 10+ people to go ziplining. My thought process is that you will never see these people again, most likely so enjoy yourself and don't overthink about it. This can be a tough mindset to adopt for a first-timer, but I promise most people do not care about what you are doing. You owe yourself to have a great time whether you are alone or not!
With accommodations, read reviews from solo travelers (Booking.com allows you to filter for this) to get a feel of what it is like for people traveling alone. What works for couples and groups may not be the best fit for someone traveling alone. On the other hand, it may not matter either, as most accommodations tend to work for all types of traveling parties.
Tour Guides and Getting Your Picture Taken
When you visit an attraction or experience, you will most likely have a tour guide or an employee of the place that will show you around. This should ease your nerves as you will have these people to speak to and ask to take your picture!
Join Facebook Groups for Solo Travelers + Your Country of Travel
Facebook will be your best friend as a new solo traveler! Join Facebook groups that focus on solo travel and relate to you. As a Black woman, I find it empowering to hear recounts of solo travels from other Black women. It paints an accurate picture of what I can expect in a particular country. Also, consider joining groups that focus on your country of travel! These groups are great ways to come across recommendations for drivers, tour operators, unique things to do, and more! Some solo travel groups on Facebook you can join that I am a member of include:
•Solo Female Travelers (FIRST FB group for women who travel solo!)
•Picky Girls Travel Solo: A Solo Travel Network for Black Women
•The Solo Female Traveler Network
Again, I am a Black woman, so I gravitate towards groups with people that look like me. Depending on your background, find the groups that best fit you.
Look Confident, Even If You Aren't
"Fake it till you make it" applies here. When solo traveling, you want to do your best to fit right into your surroundings. Do not do things like look down at your phone while walking or look lost. Instead, walk with purpose and like you belong, research before leaving your accommodation to know what to expect, and enter or stop at a common place to figure things out if you need to, like a cafe.
Suppose you get stares, smile, and keep it moving. As long as you are taking up space respectfully, you belong there. While you aren't on your trip now, it will seem scary as you think about strutting the streets of an unfamiliar place, but once you are there and in action you will quickly adapt as you have no choice! Eventually, you won't have to fake the confidence; it'll come naturally.
Final Tips:
Purchase travel insurance to cover any issues that can occur! World Nomads is a great resource.
Keep a copy of your passport on you at all times.
Be mindful of the method of transportation you are using and at what times.
Trust your intuition: If it doesn't feel right, it's probably not.
Try to arrive at your destination in the morning or daytime.
Have local emergency numbers saved: Fire, Police, Ambulance, and Emergency Line
Solo travel can be one of the most freeing feelings of your lifetime. I hope that this guide has given you an extra boost of confidence to stop waiting on others to make your travel goals happen! Where will your first solo travel trip be? Where was your first solo travel trip if you have been solo traveling?