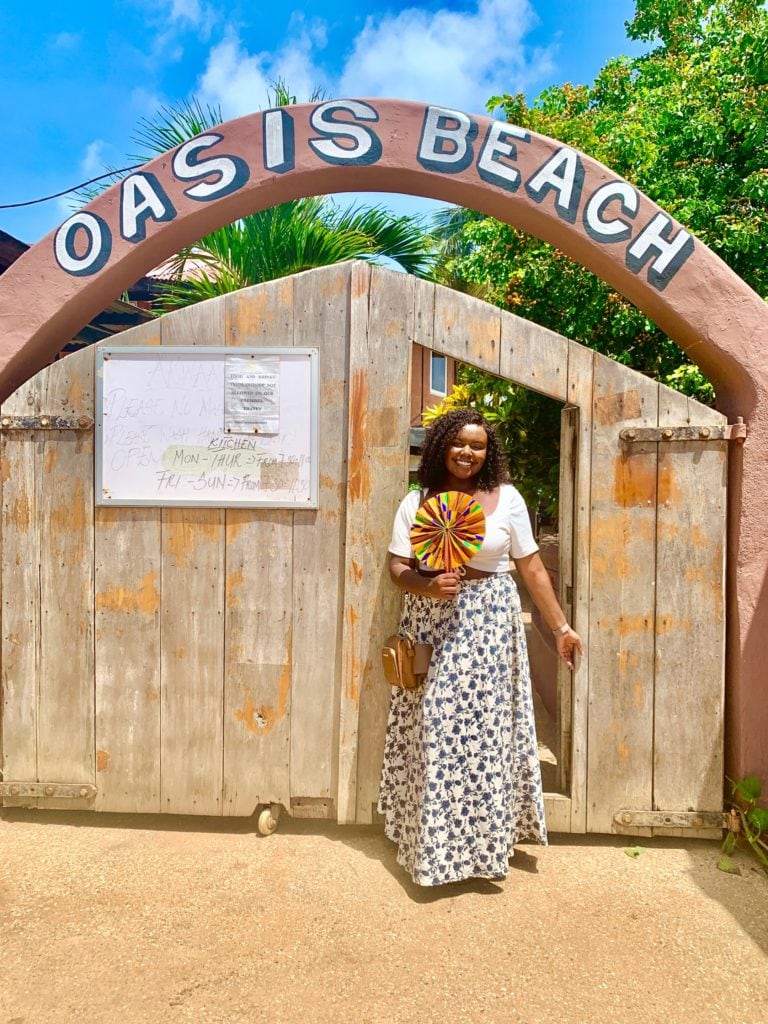 Best Unique Things to Do in Cape Coast, Ghana
Just a little under 4 hours away from Accra, you'll find a residential beach town called Cape Coast. Cape Coast is the complete opposite of Accra, with a calmness surrounding the city.
While best known for the historic Cape Coast Castle, Cape Coast also has many other activities ,and places to visit that should be on your radar.
Here are some of the best unique things to do on your next visit to Cape Coast besides taking trips to the slave dungeons.
1. Take a batik class
Batik is a technique of dyeing that involves applying wax on specific areas to avoid the dye from getting into the clothing fabrics. Many of the materials are used to make traditional African clothing. In Cape Coast, Global Mamas offers a 3-hour Batik workshop where you can learn how to make Batik prints and take your cloth home! Book your workshop session here!
2. Stay in a treehouse in the Kakum Forest
Consider staying in a treehouse in the Kakum Forest if you're feeling adventurous! For a reasonable fee, you can spend a night in the treehouse. The price includes food, a 2-hour tour, and a walk through the rainforest. The forest makes for a great getaway from the city, and I'm sure many memories. Who knows, you may even see a forest elephant during your stay!
3. Feed a crocodile at Hans Cottage Botel
Hans Cottage Botel is a hotel offering a variety of nature-based activities on its property. Hans Cottage Botel is situated on an artificial lake containing many crocodiles that can be spotted while walking with a tour guide on the facility. You'll have a chance to get up close and feed a crocodile a frozen chicken. No worries, the ones here are practically harmless!
4. Ride a pragya around town
You might know "pragyas" as "tuk tuks", a common name for these motokarts worldwide. Coming from Accra, where they are non-existent, you may want to ditch the taxis and take advantage of the ease and openness pragyas provide!
5. Learn about stingless bees at the International Stingless Bee Centre
Ran by Beesnest Ghana, the International Stingless Bee Centre is a great place to visit for an educational insight into how stingless bees function. The center hosts tours and provides beekeeping training to those who are interested.
The center is close to the Kakum National Park so add it to your itinerary if you'll be in the area!
6. Take a tour of the University of Cape Coast
Overlooking the Atlantic Ocean, the University of Cape Coast is a public university you can visit while in the area. You can request a tour of the campus (recommended to do beforehand) and see what life is like for a university student in Cape Coast, Ghana.
7. Visit the Elmina Fishing Harbor
The fishing industry is booming in Elmina, and watching the day-to-day operations of the fisherman at the harbor is a sight to see. From women cleaning freshly caught fish to fishers trading with one another, visiting this fishing harbor is a unique thing to do!
8. Learn how to cook a local Ghanaian dish
If you're in Cape Coast, you've probably already had the pleasure of trying some common Ghanaian dishes like fufu, palm nut soup, and banku. Now you can try your hand at making these dishes! Cooking is an intimate and detailed process in Ghana. Get ready to dig into the process. Book your cooking class here!
9. Make a stop at the popular Lemon Beach Resort
The Lemon Beach Resort is actually located in Elmina, only 30 minutes away from Cape Coast! Known to be one of the best resorts in Ghana, you'll want to stop by for a quick lunch, tour the facility, and maybe even take advantage of one of their organized activities!
—
If you end up visiting any of these places or doing any of the activities, be sure to let me know! Planning to visit Cape Coast soon? Comment any questions you may have below.