As someone who was raised in Cape Coral from my mid-childhood to my teenage years, I am no stranger to Cape Coral's reputation for being a boring city where older people come to retire.
Looking for fun things to do in Cape Coral can be a challenge when it seems like all there is to do is go to the movies, mini golf, and eat at basic restaurant establishments.
Thankfully, I pride myself on finding some of the most unique, fun things to do wherever I am, and Cape Coral is no exception to this talent.
As always, I am here to share what I know and have put together this list of things to do in Cape Coral–both well-known activities and ones you may have never heard of– so you can find some excitement in this small city. 
I'll aim to update this list as I find more and more unique fun things to do!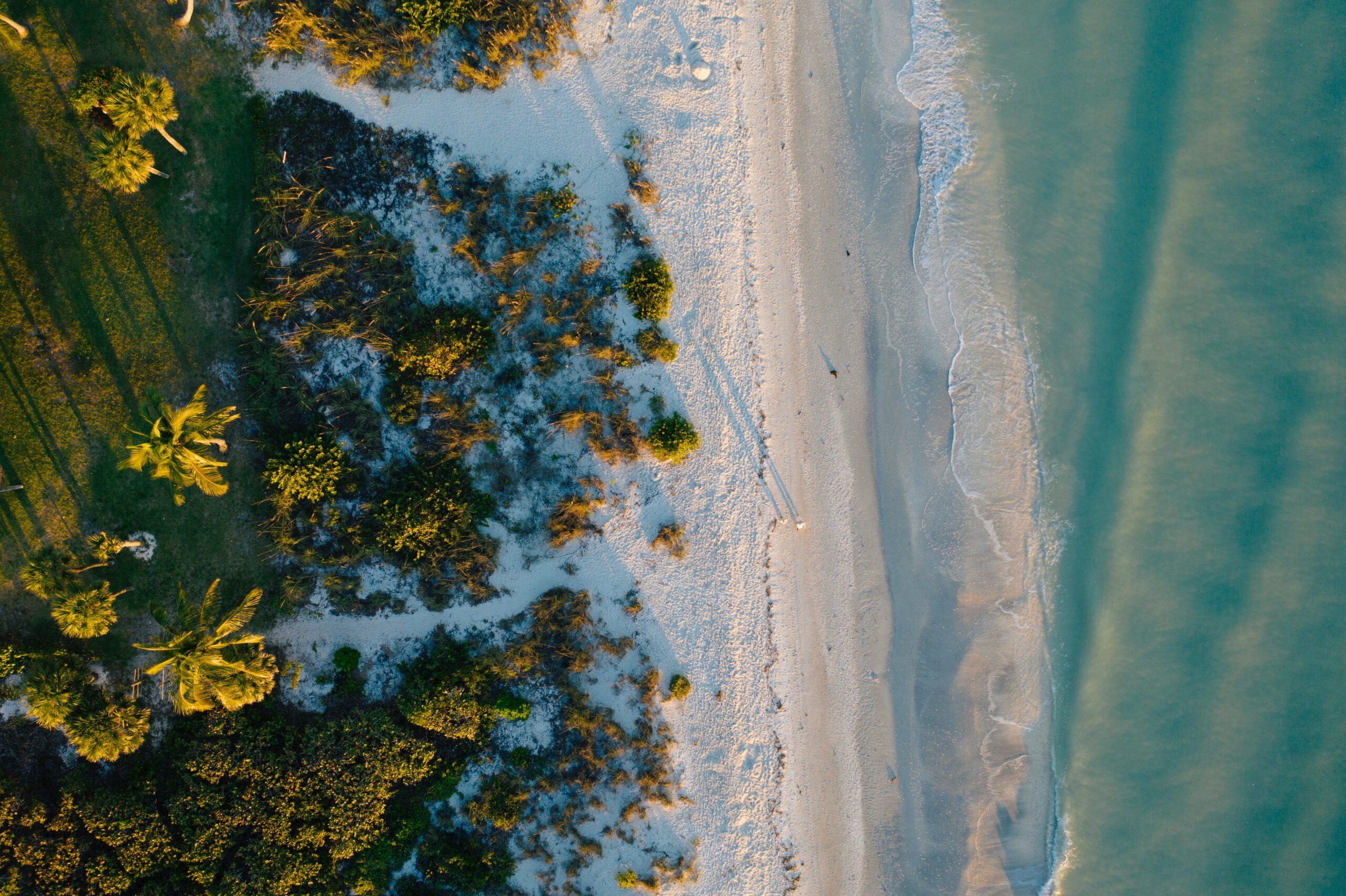 Make your own bath bombs at Buff City Soap
Buff City Soap is known for creating handmade products that are chemical-free and plant-based. At the Soap Makery located inside the store, you can choose to make your own bath bombs or soap bars to take home!
The experience begins with selecting your choice of scent for your products. You are given all the ingredients you'll need, and a member of the team will walk you through the process step-by-step.
I went to the Buff City Soap location in Fort Myers for this experience, but the location in Cape Coral should also have a soap makery where you can do it as well.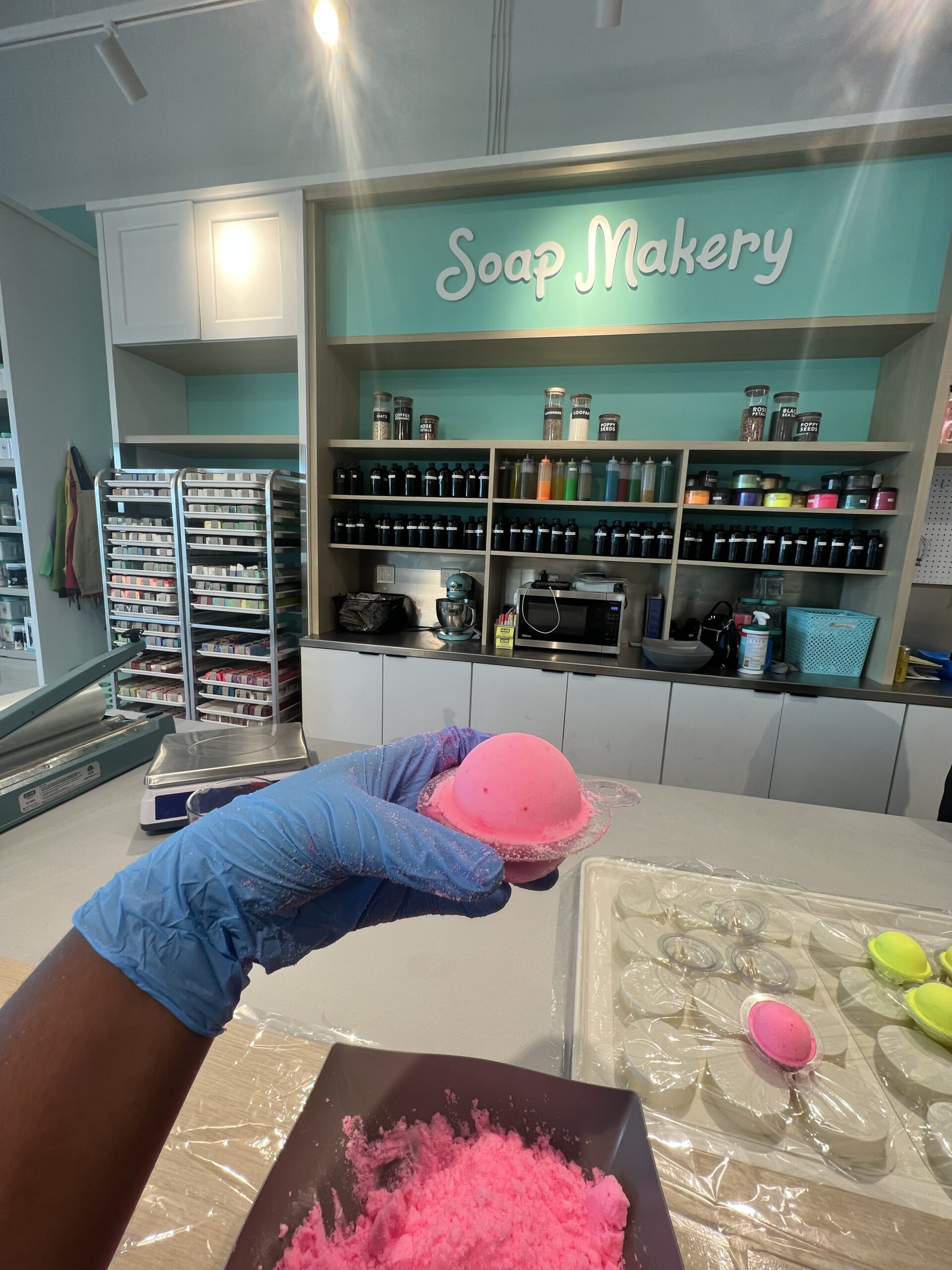 Go to an adults open gymnastics night
Xtreme Air Academy is a gymnastics center that offers adult open gym sessions on Tuesdays and Saturdays.
Adult open gymnastics is a judgment-free zone where you can come at any skill level and age to practice and learn some new moves.
Explore various gymnastic elements, such as tumbling, balance beam, uneven bars, and vault, at your own pace, and come ready to have some fun!
Craft a DIY project at an art workshop
You'll love the AR Workshop if you're in the mood to get into something messy yet rewarding. AR Workshop hosts sessions that allow you to create custom home decor.
From candles to charcuterie boards and hand-lettered signs, AR Workshop is one of the few DIY places I have found in Cape Coral that truly offers a variety of activities to make.
The Cape Coral location has a calendar posted on their website where you can see what days they are hosting certain types of workshops.
Embark on a free rum distillery tour and tasting
The Wicked Dolphin Rum Distillery in Cape Coral, Florida, has earned a reputation in the city for producing high-quality, handcrafted rums.
The distillery runs free tours four days out of the week to give visitors an insight and the behind-the-scenes scoop on the process of rum making.
You'll get walked through the steps of sourcing ingredients, cooking, fermenting, etc., then end your tour with a visit to a tasting room where you'll get to sample different rums that Wicked Dolphin offers.
Spend the day at the world's largest shell factory
For many years, I have driven right past the Shell Factory as a resident of Cape Coral. I'm not ashamed to say that I quite literally thought it was a factory solely about shells, but I was pleasantly surprised to find so much more inside waiting for me.
The Shell Factory does sell millions of shells but also has a Fun Park and Nature Park Site. The Fun Park has water balloon games, bumper boats, a carousel, a climbing wall, and more you can do.
My favorite part was the Nature Site, which has over 400 animals, from turtles to birds, that you can interact with in different settings. There is even a petting zoo for certain animals and the chance to feed goats and a camel!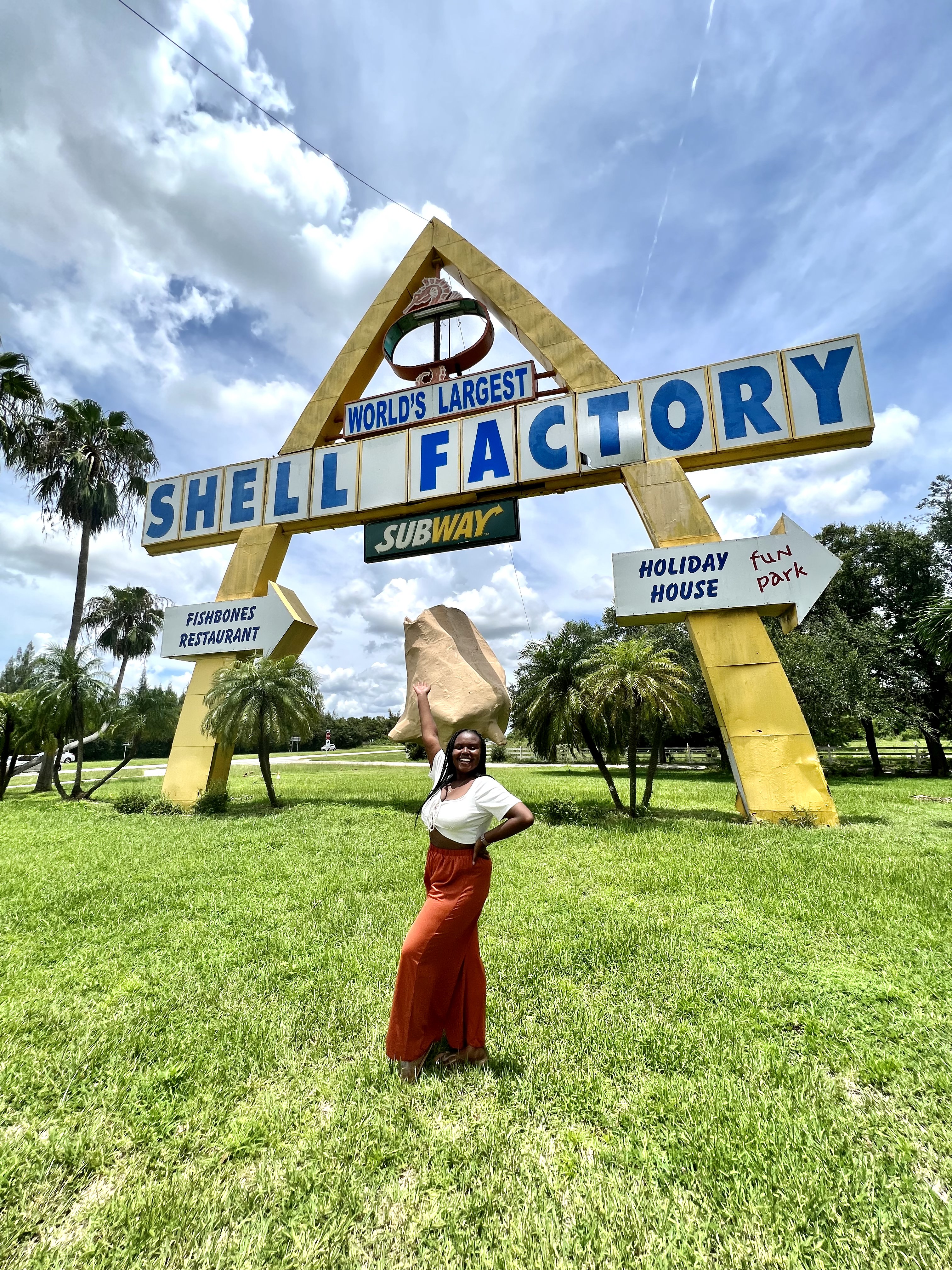 Go axe throwing at an axe bar
At TJ's Hatchet Hangout, the art of axe throwing combined with good vibes comes together under one roof for a promised good time.
Another one on my list of things to do in Cape Coral, axe throwing is an activity where you can get a group of friends together for a thrilling night of friendly competition and meet more people while you're at it! 
Embark on a sightseeing dolphin tour on the Caloosahatchee River
A lot of fun activities you'll experience in Cape Coral are done outdoors, and one of the best is the dolphin tours offered.
Cape Coral Dolphin Tours is a company that hosts 2-4 hour dolphin tours through the Cape Coral San Carlos canal to the Caloosahatchee River.
Dolphin tours in Cape Coral are an immersive experience, allowing nature enthusiasts to gain insight into these playful marine mammals.
The tours are typically led by knowledgeable guides who share fascinating insights into dolphin behavior throughout the trip. As the boat glides through the sparkling waters, you'll enjoy the sight of dolphins leaping in and out of the waters if they decide to say hi.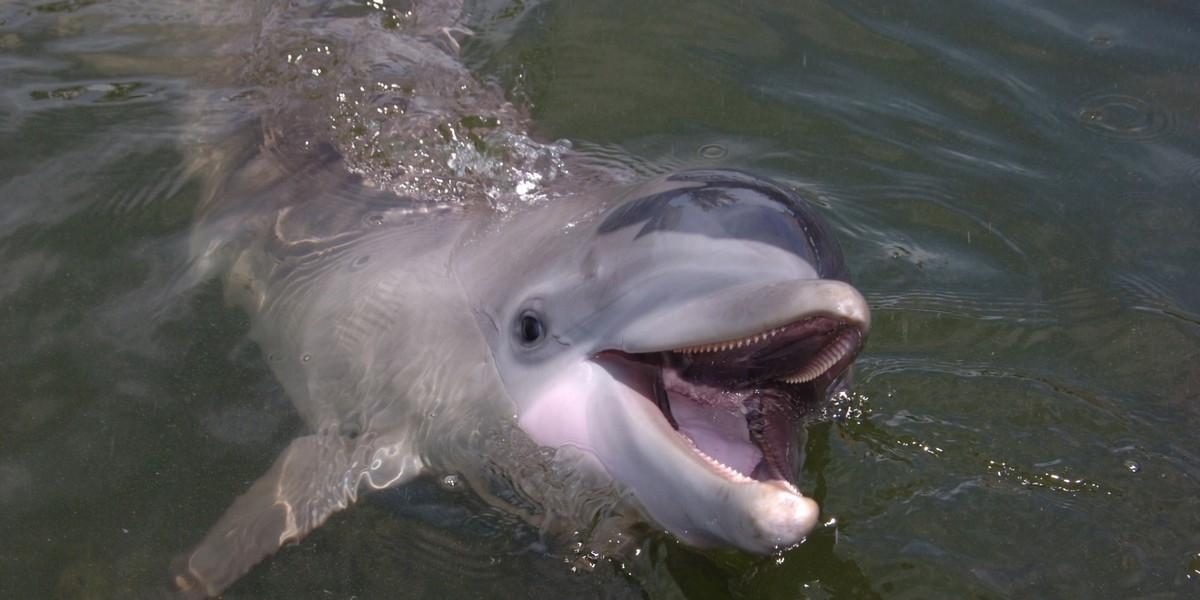 Spend the day at the city's most popular waterpark
Perhaps one of Cape Coral's most popular attractions is Sunsplash, the family waterpark in the city.
SunSplash Family Waterpark is a great way to cool down in the Florida heat with a variety of exhilarating water attractions. From heart-pounding water slides that lead into crystal-clear pools to the famous lazy rivers around the park, SunSplash is a great way to spend the day for people of all ages.
Find local shopping gems at the Cape Coral Farmers Market
I find a lot of joy in exploring various shops and learning about new products, and there is no place to discover new gems than at a farmers market!
Every Saturday, local vendors gather at the Cape Coral Farmers Market in Club Square for a few hours to showcase their goods and services for sale.
You may find a gift for a loved one, a new place to shop for fresh flowers and baked goods, and more.
Paint your own pottery piece
If you're in the mood to do something artsy, head over to The Bent Brush and paint your piece of selected pottery.
You'll start by selecting from hundreds of already-made pottery pieces. Then, you will have the opportunity to choose the colors you want to incorporate in your painting, then get to work!
The result will be a beautiful work of art you'll get to add your artistic touch to and take home to remember and use.
Challenge yourself through a series of games in an escape room
Escape the Cape is Cape Coral's only live escape game room where you can go to challenge your mind with a group of friends.
In groups of 2-10, you'll be locked in a room and have 60 minutes to find clues, solve puzzles, and work together as a team to escape the room before time runs out. The rooms are categorized into beginner, intermediate, and advanced levels, so you can start within your comfort zone.
It can be hard finding quality group activities in the city, so this is one of the engaging things to do in Cape Coral that isn't bowling or go-karts! 
Test your skating skills at a skating park
Eagle Skate Park has 27,000 sq. ft. of ramps, rails, street obstacles, and a bowl. Attracting skateboard, scooter, and bike enthusiasts of all ages, this park is the perfect place to practice some of your skating and biking skills in an open area.
The moment you step onto the concrete, you can feel the vibrant energy of the skateboarding community buzzing around you.
The Skate also has a concessions stand that features hot food items, soft-serve ice cream, milkshakes, and sundaes.
Stroll the streets of downtown Cape Coral
The downtown area of Cape Coral is only a few blocks away but still provides a different vibe to the city.
The quiet streets are lined with local boutiques, art galleries, and eateries, each with its unique character and offerings.
Stop by Four Freedoms Park or have dinner at one of the several restaurants like Nice Guys Pizza.
If you're in the mood for some nightlife fun, Dixie Roadhouse is a country-inspired western bar that has line-dancing nights.
Downtown is usually where some of the biggest city events take place, like the annual Red, White, and Boom or the Cape Coral Arts & Musical Festival, so if you're in town during a holiday or long weekend, be sure to check the City of Cape Coral Special Events Page.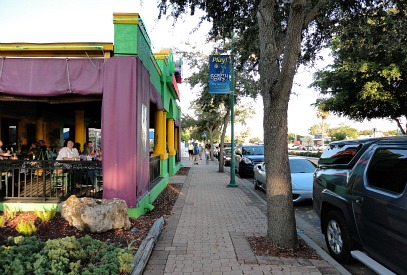 Spot manatees at the Sirenia Vista Park
Seeing manatees at Sirenia Vista Park can be a heartwarming experience. This park in Cape Coral gives you the opportunity to witness these gentle giants in their natural habitat.
As you stand along the park's observation areas overlooking the serene waterway, it's common to spot manatees gracefully gliding through the crystal-clear waters or grazing on grass.
Sirenia also has a popular kayak trail where kayakers can make their way to the Calusa Blueway through Matlacha.
Spend your morning at a butterfly house
At the Tom Allen Memorial Butterfly House, you can expect to step into a magical world of vibrant colors and delicate beauty.
This enchanting house is a haven for butterfly enthusiasts and nature lovers. As you enter, you are surrounded by a tropical garden filled with native and exotic butterfly species.
It's a place where you can not only admire the butterflies as they flutter from flower to plant.
Free tours of the butterfly house are given on select days of the week, where tour guides explain the different butterflies and their caterpillars on display. Learn about their life cycles, behaviors, and ecological significance through informative presentations and knowledgeable staff.
Race around the track with go karts
Growing up in this city, it seemed like go-karting was always a go-to activity when looking for things to do in Cape Coral, so I can't curate this list without listing go-karting as a fun activity in the area!
Go-karting is an exhilarating and adrenaline-pumping experience that makes it an activity worth doing every time.
At Gator Mike's, you can enjoy rounds around the track for 5 minutes on their Grand National Track. Whether you ride solo or hop in the back of a car with a friend, you are guaranteed a good time.
Take A bungee jumping workout class
If you're not a fan of the gym and are looking for a unique way to get your body moving, you may want to visit Astro-Durance soon!
This studio has anti-gravity, low-impact bungee workout programs and classes for people of all shapes and sizes.
You'll be strapped into a bungee harness and led through a series of various workouts and moves that give you the full benefits of an intense workout without the stress and strain on your body.
Go kayaking through Cape's waters
Cape Coral has several bodies of water that make it a great place to go kayaking and take in the views of the city on water.
Immerse yourself in the serene and natural beauty of Cape Coral's charm as you travel through its network of canals, rivers, and coastal waterways.
Home to manatees, dolphins, and numerous species of birds, you may end up seeing more than you expected on your journey.
Kayaking is considered one of the popular things to do in Cape Coral among locals in the city, so I highly recommend contacting companies like Grab N Go Kayaks to make it happen! 
Attend an activity at the Cape Coral Art Center
Since 1977, the Cape Coral Art Center has been a vibrant cultural hub in the city. Offering arts and crafts classes for residents and guests of all ages throughout the year, this center always has something for visitors to look forward to.
You can choose from various classes, including acrylic painting, watercolor, oil painting, pottery clay/raku, stone sculpture, and more.
The Fine Art Gallery in the Center has monthly exhibits showcasing the work of local artists free of charge.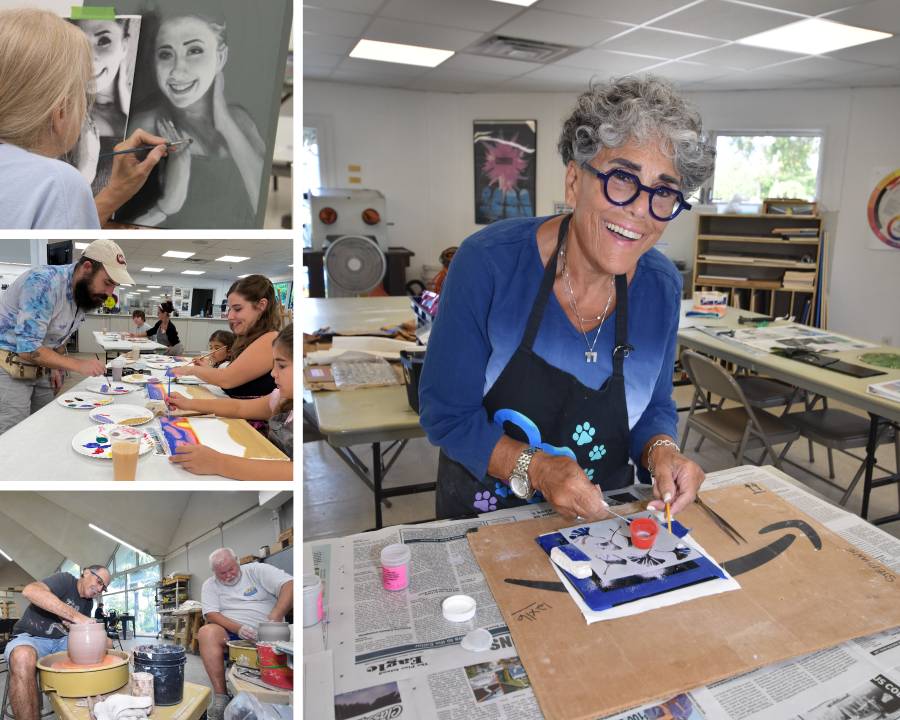 Get pampered at a local spa
Visiting a local spa in the city is a wonderful way to prioritize self-care while adding a wellness activity to your routine if you're a local, that you usually never do.
Escape from the structure of your everyday busy routine and book a massage or a facial at one of the many spas in Cape Coral.
Spas like Imagine Wellness Spa Massage and Aurora Mists are great places to have a spa service, alleviate stress, reduce muscle tension, and rejuvenate your body and mind.
Rent a jet ski
Zoom along the scenic Caloosahatchee River while feeling the rush of the wind and the splash of the waves on a jet ski from a company like Sunshine.
Jet skiing in the city offers a fantastic way to soak up the sun, feel the freedom of the open water, and create unforgettable memories in this waterfront-heavy city, making it one of the fun things to do in Cape Coral.
---
So there you have it, a list of things to do in Cape Coral that you can add to your itinerary. If you end up trying any of these activities or have other things to do in Cape Coral that you think I should add to this list be sure to leave a comment down below!