This pandemic has put a dent or straight-up halt to a lot of traveling over this last year, so I decided to put a lot of domestic travel on my agenda for 2021, starting with Chicago, a city I've always wanted to visit!
Check out my Chicago Vlog here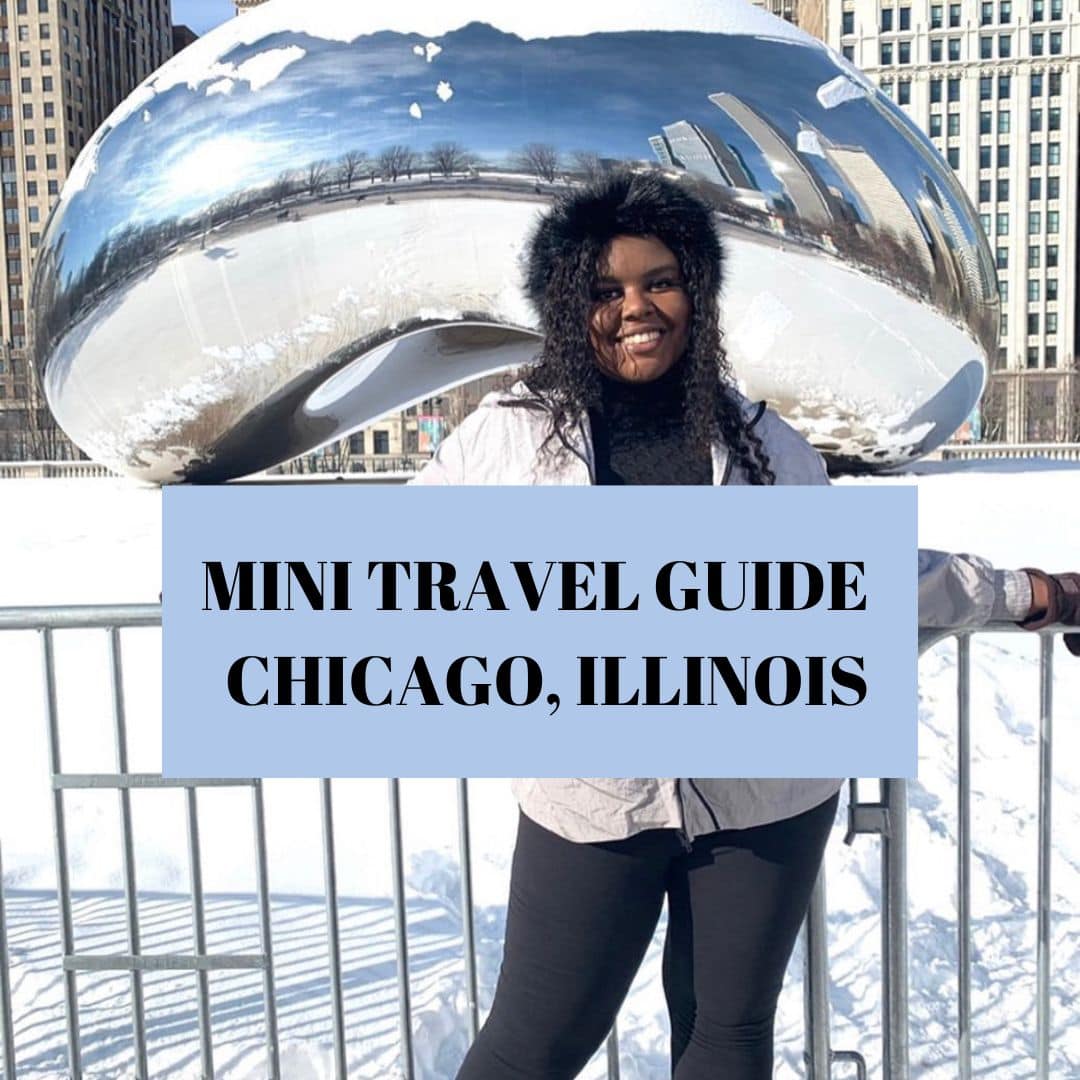 Getting to Chicago from Florida  
My flight's total cost was $108.20 for a roundtrip from the Orlando International Airport (MCO) with United Airlines. My ticket included a carry-on and personal item for free. Checked bags were $35 each way, so I saved $70 by taking a carry-on with me. The airport was pretty empty for the most part.
United Airlines was also following the boarding from back to front rule and on arrival, releasing passengers in batches according to their seats. Snacks and a water bottle were given in a goodie bag, and some middle seats were empty.
The flight from Florida to Chicago took 2 hours and 30 minutes, so it was a smooth flight overall. 
Navigating the Airport in Chicago  
Chicago has two main airports: the Chicago O' Hare International Airport and Chicago Midway International Airport. I flew into O'Hare just based on how far it was from my hotel. A Google search will help you figure this out, so you know the best choice for you.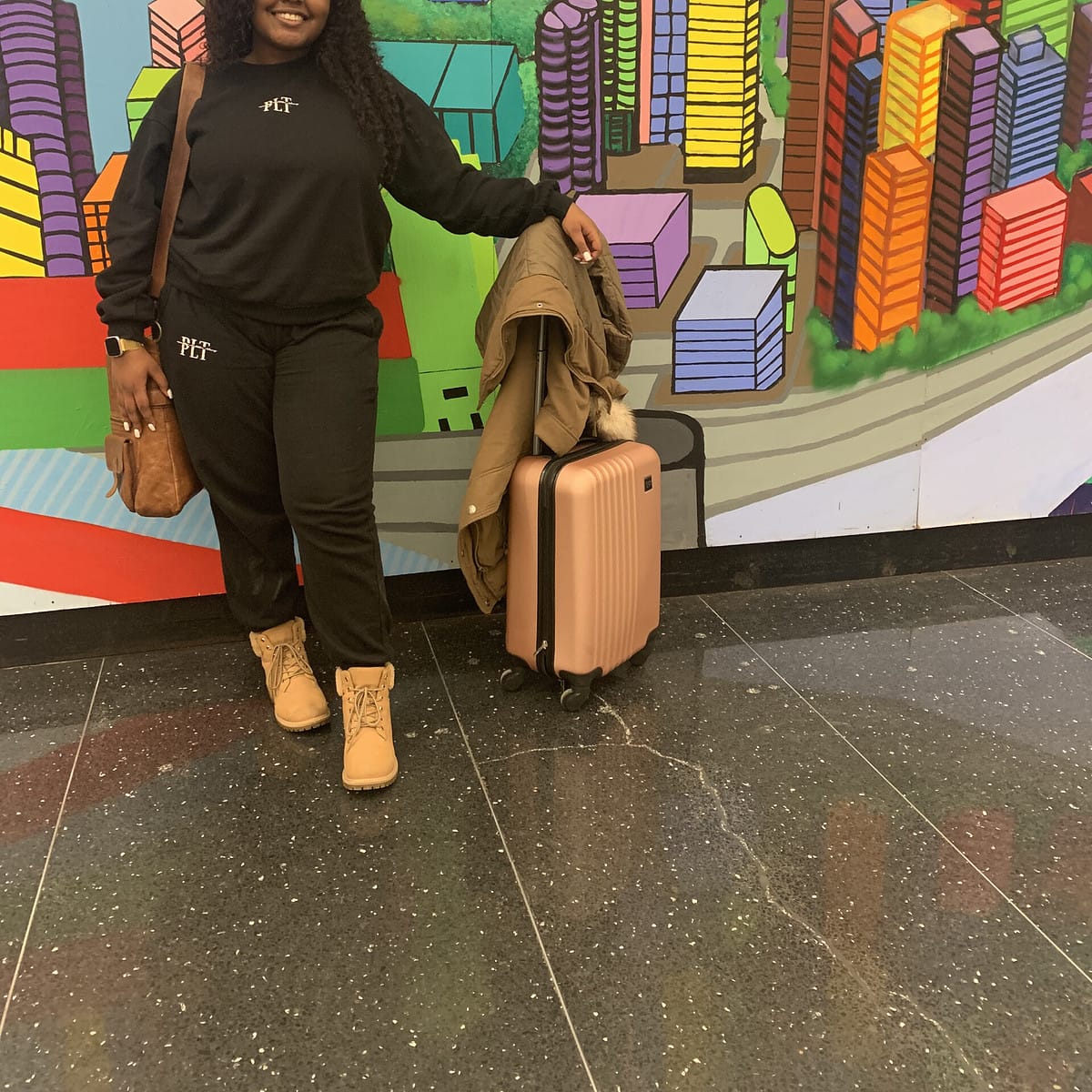 Leaving the airport, my bestfriend and I took the metro to get to our hotel, which included a bit of walking with our carry-ons in the freezing cold, but we managed. 
Where I Stayed
We stayed at the Hampton Inn Chicago Downtown/N Loop/Michigan Ave located at 68 E Wacker Pl, Chicago, IL 60601:
At a rate of $82.47/night, 3 nights came out to $290.45 with tax. We split the cost so it was $145.26 for us both (win!). We got very comfortable double beds, and the room was bigger than I expected.
Breakfast here was pretty basic due to COVID: The option of bottled water or cup of coffee with a goody bag of a Nutri-Grain bar, yogurt, and a pastry.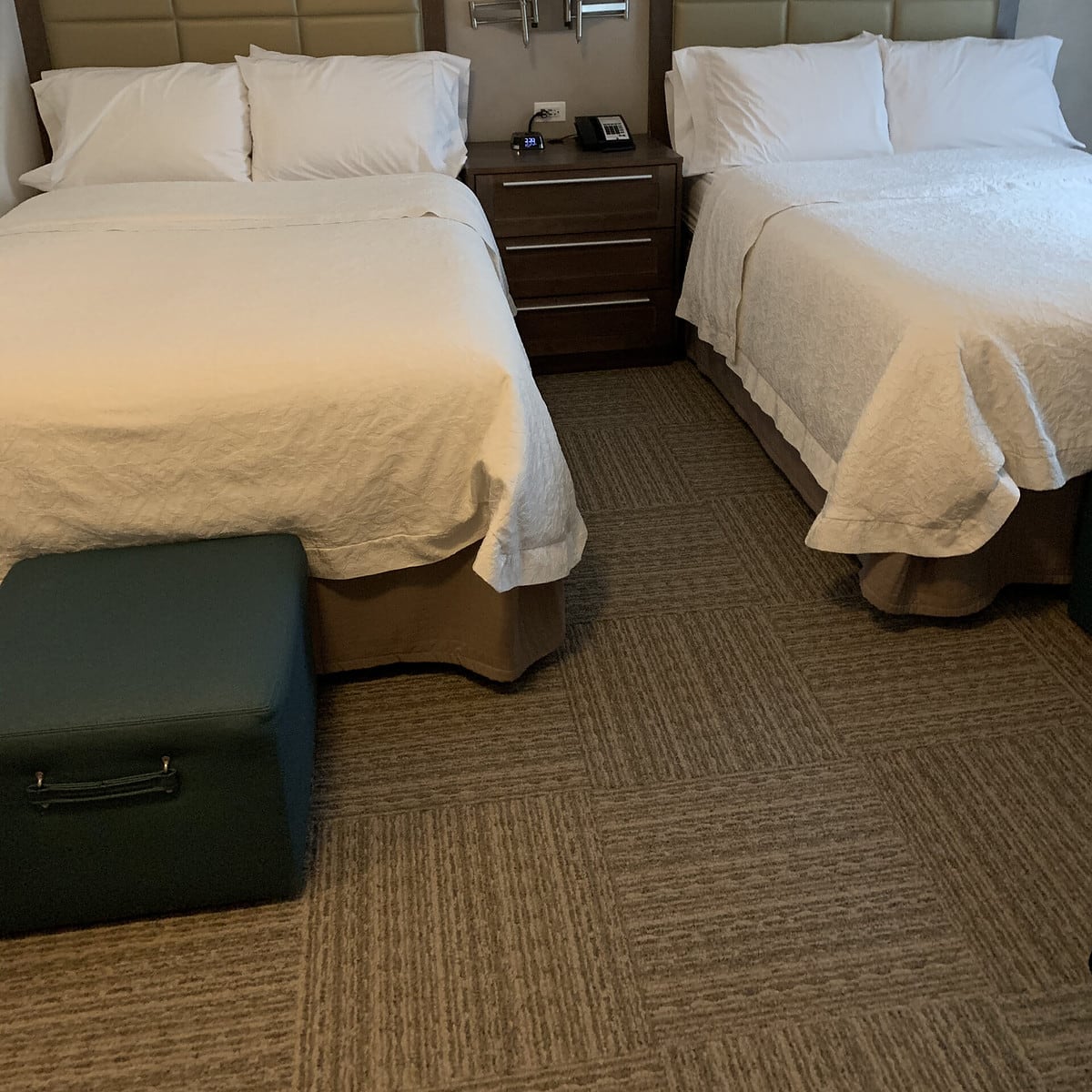 The hotel has a small gym available for use.
My favorite part was the digital key for check-in! I didn't have to get a physical key. I got to choose my room + what floor I was on through the app, and they have a chat feature for the front desk, which was convenient. I would stay again for this reason alone.
I always try to be as cheap as possible for my domestic travels. I'm not too picky as long as I have space and the area is clean, and the Hampton Inn was just that.
Transportation Options in Chicago
The Metro
Chicago's metro system operates using the Chicago Transit Authority (CTA). Leaving the airport and leading to the trains, there is a CTA ticket booth where you can purchase a pass based on how long you're staying: a day, 3 days, etc. I chose the 3-day pass for $20, which was perfect for my length of stay.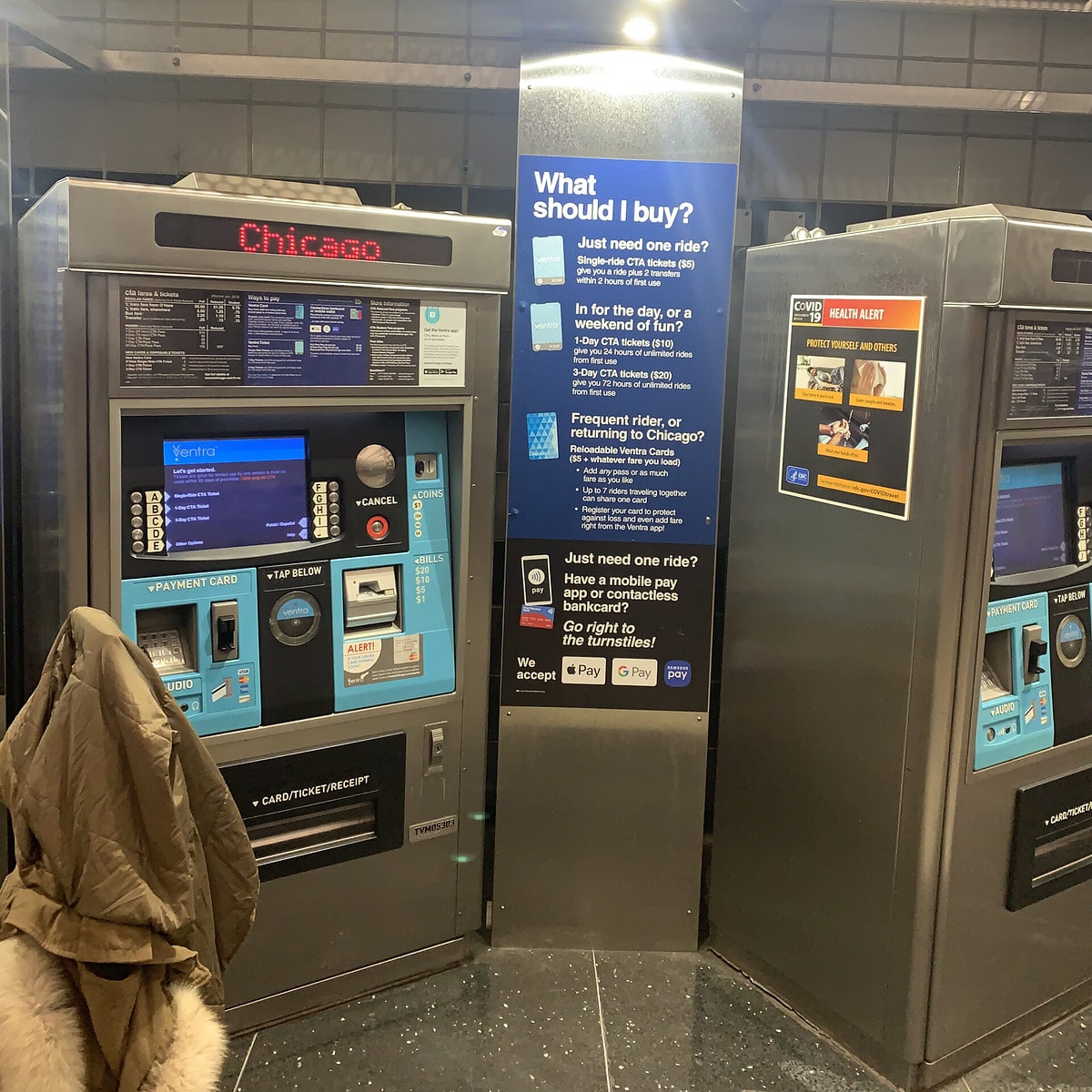 The metro can be figured out via Google Maps, as it tells you where to stop, which is great. I just struggled with knowing what "line" to hop on and where the stations were located throughout the city, as Google Maps wasn't the best with walking directions. Thankfully, my friend was good with this! We got lost a few times, but I love getting lost when I travel. You always find new things.
We aren't city girls, so taking the metro in Chicago was my first time taking a metro. I can imagine how annoying it gets using the metro everyday as a resident, but from a tourist POV, the views were worth it and it was nice having a reliable transportation system to fall back on. 
Uber/Lyft
Uber/Lyft is another transportation method to use in Chicago, but it can get very pricey very quickly. 
Using Your Legs
Chicago is a very walkable city so put your legs to use and get to stepping! I would choose an accomodation that is convenient for you to walk from. It was very cold, but besides this if the weather is right, I would walk!
Traveling to Chicago During COVID
Chicago has been doing a great job with implementing COVID precautions to help limit the spread of the virus. Keeping this in mind, many restaurants were just opening up for dine-in when I visited the city. Also, a lot of hotels and main attractions are closed either due to COVID or renovation purposes.
There will most likely be a sign on the door once you get there saying it's closed, even though Google will say it is open, so check on the actual website of your desired attraction and call before you leave!
Where I Ate in Chicago
Knowing what I know now, I could have had some better eats in Chicago and will be trying so many new restaurants when I go again, but I still got to try a lot of good eats so here is what and where I ate:
Wildberry Pancakes & Cafe *Brunch*
This place gets a solid 20/10 from me. Everything I had was delicious. The service here is so good, the staff is super nice, and the portions are huge. My meal was $15 for what is shown in the image. I want them to open a location in Florida!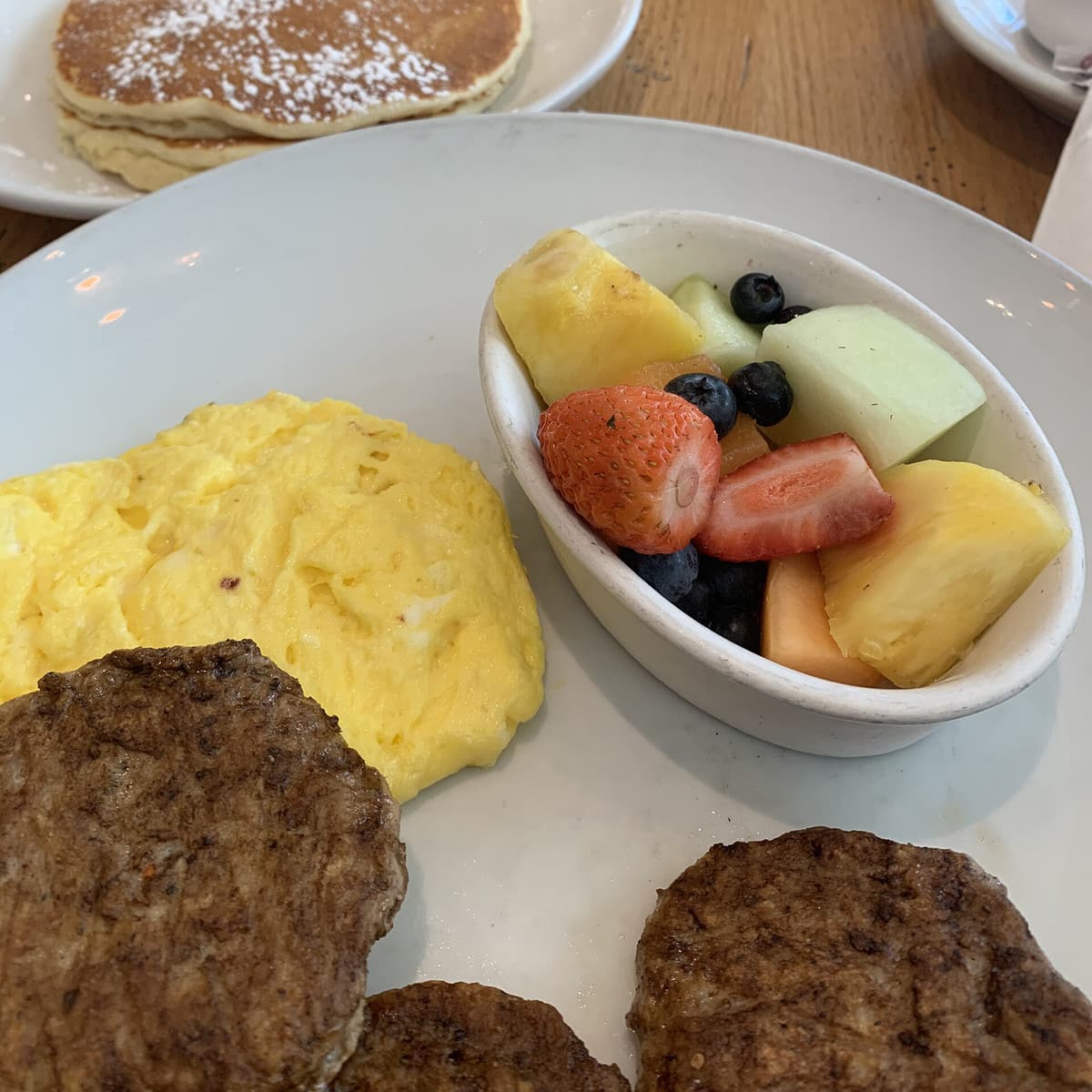 Rock Bottom Restaurant & Brewery *Lunch/Dinner*
Another 20/10! We visited this restaurant at a great time because they had just opened after months of being closed due to COVID. THANK THE LORD because I would've hated to miss out on this place that I ended up finding by accident! I ordered a kids meal for around $5-10, and the portion is so big you wouldn't believe it was meant for a kid. Try their Mac and cheese, then come back and comment how you liked it! I would love to know because that was the best part!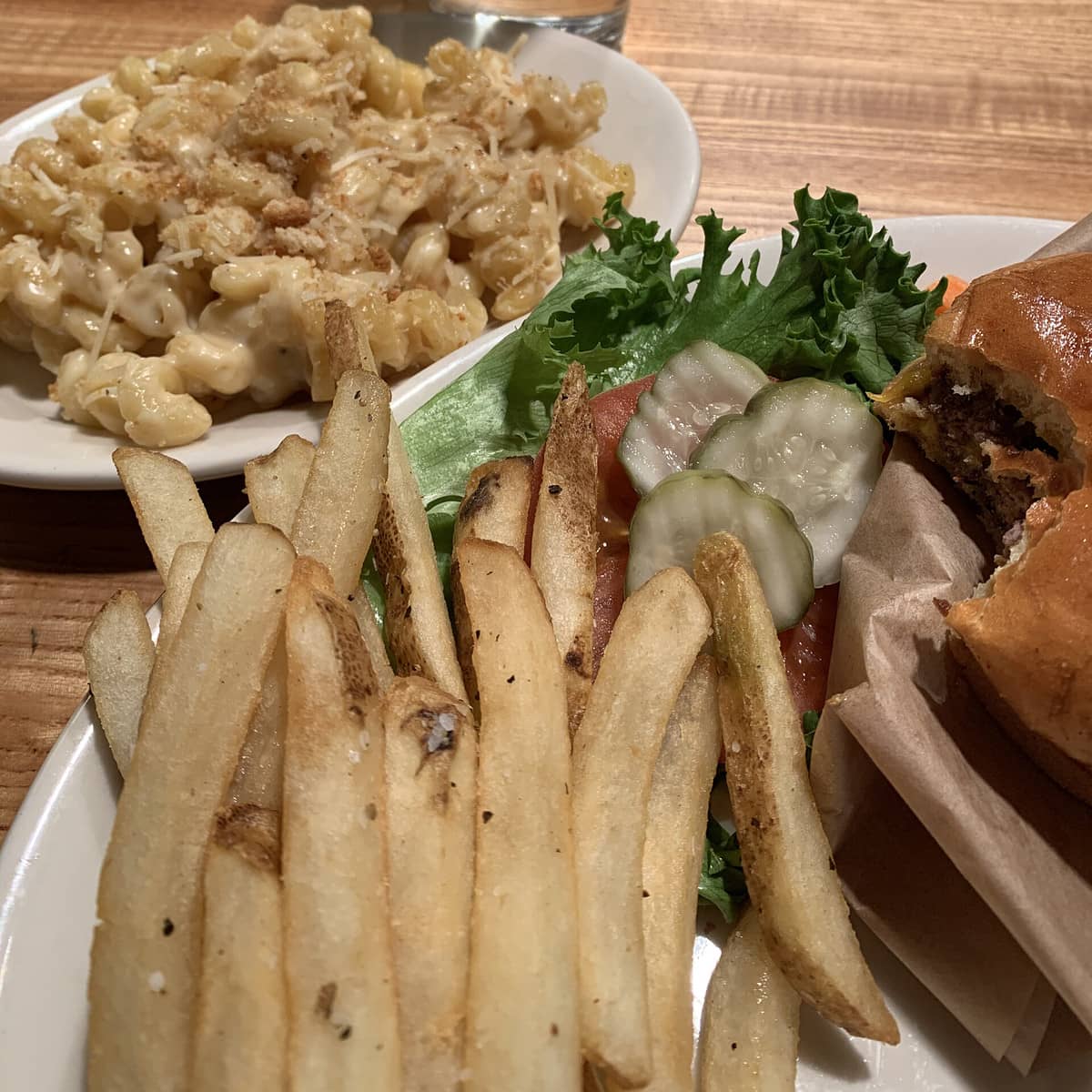 Nutella Cafe *Brunch*
As if it wasn't obvious from the name, if you absolutely hate Nutella, you may want to skip this place! Sometimes restaurants have foods that aren't dedicated to what they are solely known for, but not here. Pretty much everything on the menu has nutella or is associated with sweetness of some sort. I don't really have Nutella on the regular, but I don't mind it either, so when I saw this cute place, I knew I had to try it! I ordered the French toast, which was delicious. I will say that I do not think their prices are worth what you will get portion-wise, but it was a great experience. Just don't come here when you are super hungry!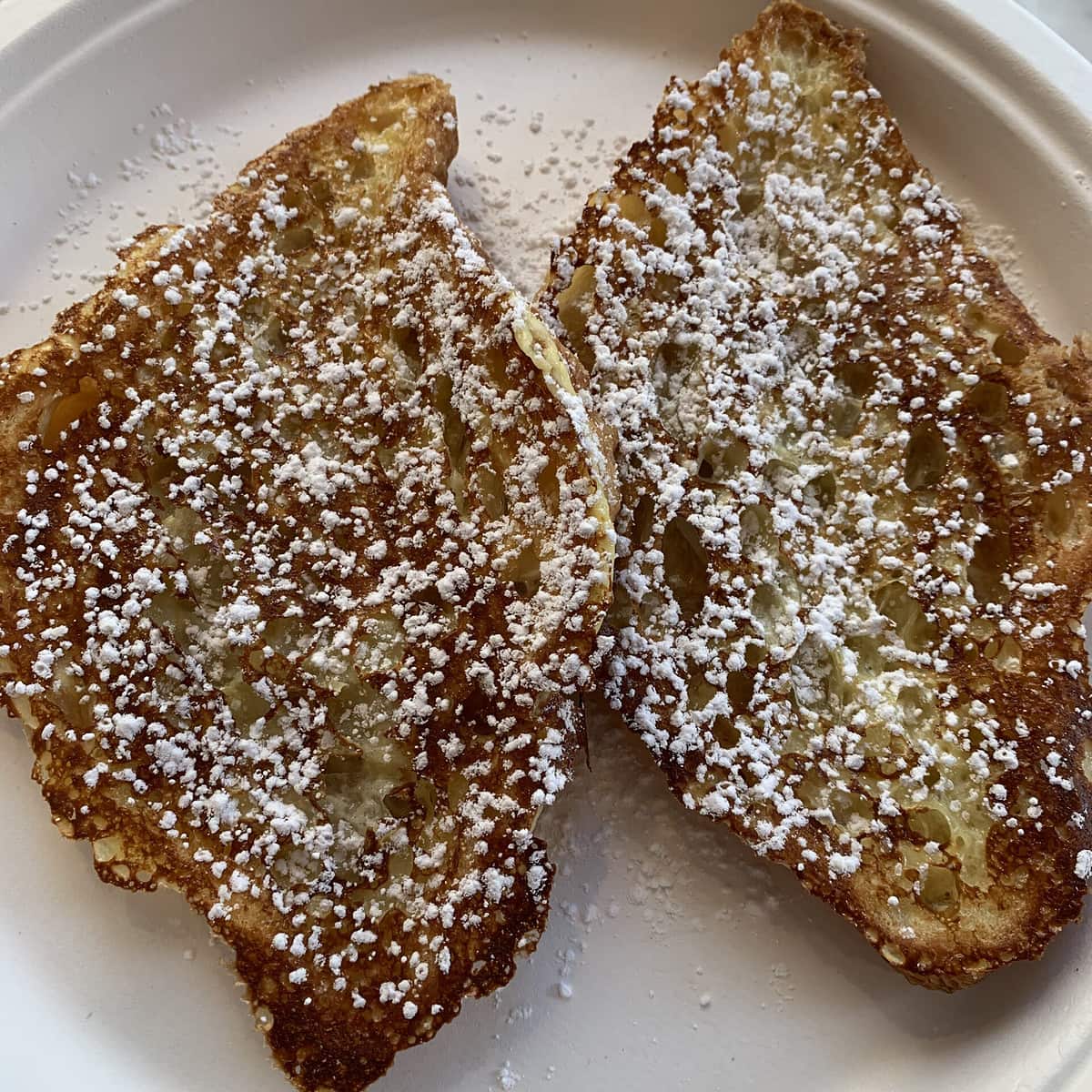 Nando's Peri-Peri *Lunch/Dinner*
Nando's is the first restaurant we visited on our first night in Chicago, and eh. The service was okay, as the staff was very nice, but our meal took over 30 minutes to come out when we were the only ones there, and mind you it was only one meal we were splitting (big mistake). Florida girls who saw a $15 meal and decided that must be enough to split the meal and *spoiler alert* it wasn't! The food was good, but I was starving after and had to go order pizza later that night.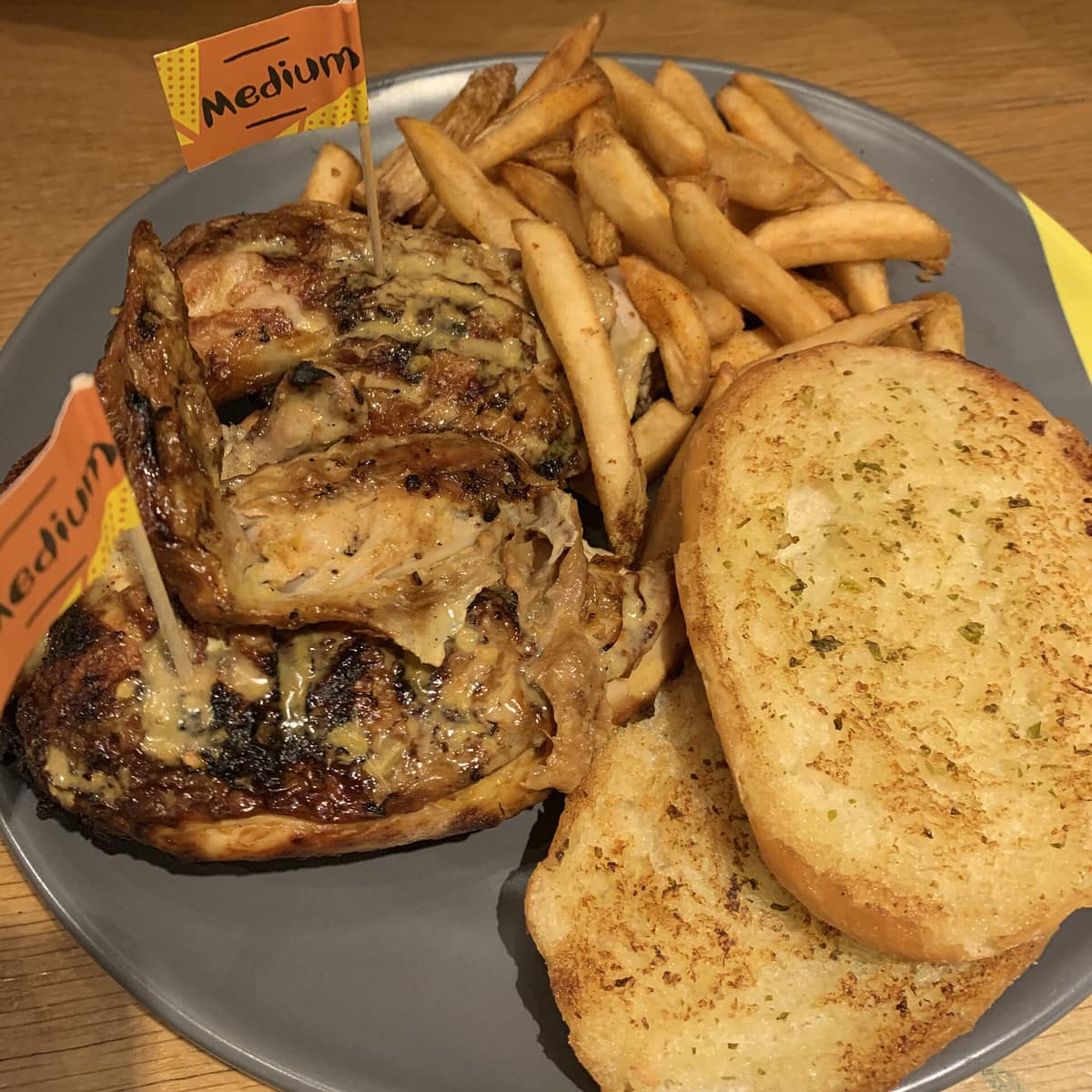 Chicago is known for their deep-dish pizza, but I'll have to try a slice on my next visit!
Things to Do in Chicago 
Haitian-American Museum
The Haitian-American Museum was closed when I was visiting which was so sad! As a Haitian-American, I would have loved to go through historical pieces, timelines, and facts of my own history in a city that was founded by a Haitian (merci anpil, Jean-Baptist-Point Du Sable). However, if you go and it isn't closed, I've heard that this is a cool place to visit!
I would also love to add that Chicago, in general, is a place that cherishes culture. There are museums for everyone: Puerto-Rican American, Chinese-American, and I love that.
Take a Picture at the Bean
I am naming The Bean Chicago's #2 attraction. Before I even went to the Bean, I was researching the significance because I didn't understand what the hype was about, but it really is a piece of art when you get up close. It's just a "how did they do that" moment." This was designed by Anish Kapoor, and it worth taking a quick flick with.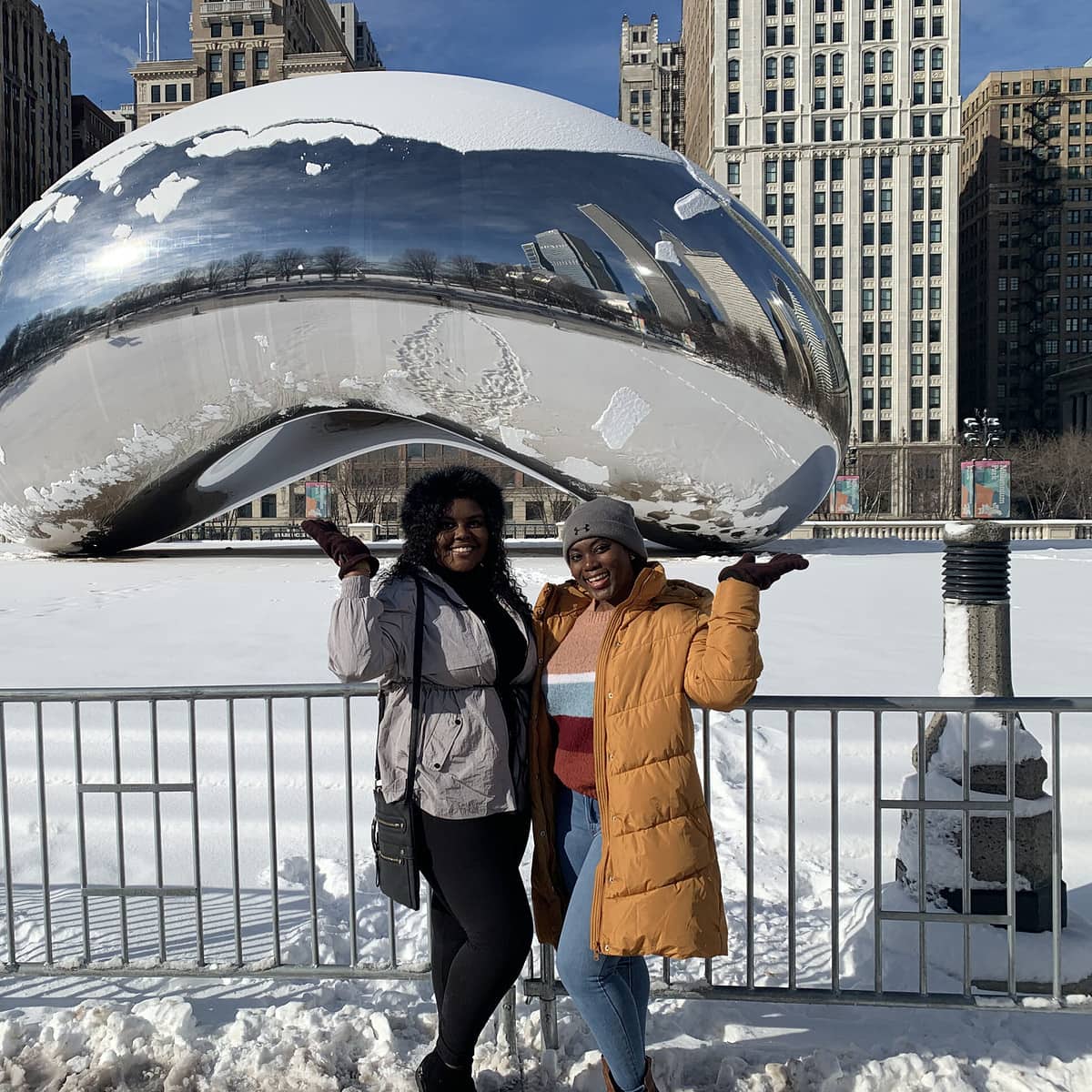 Skydeck 
You know the picture you've probably seen of people standing on a glass however many feet up high!? Yes, that is where this is done. Well, as much as I would have loved to take that same shot, they were closed at the time for renovations! However, I still think that it is definitely still worth visiting. 
Visit Obama's Family House
This is just literally seeing the house, as you can't actually go inside, and there is a sign that says the Secret Service is watching so approach at your own risk lol! However, I always find it exciting to see things like this because it's like, "omg, Obama used to live here."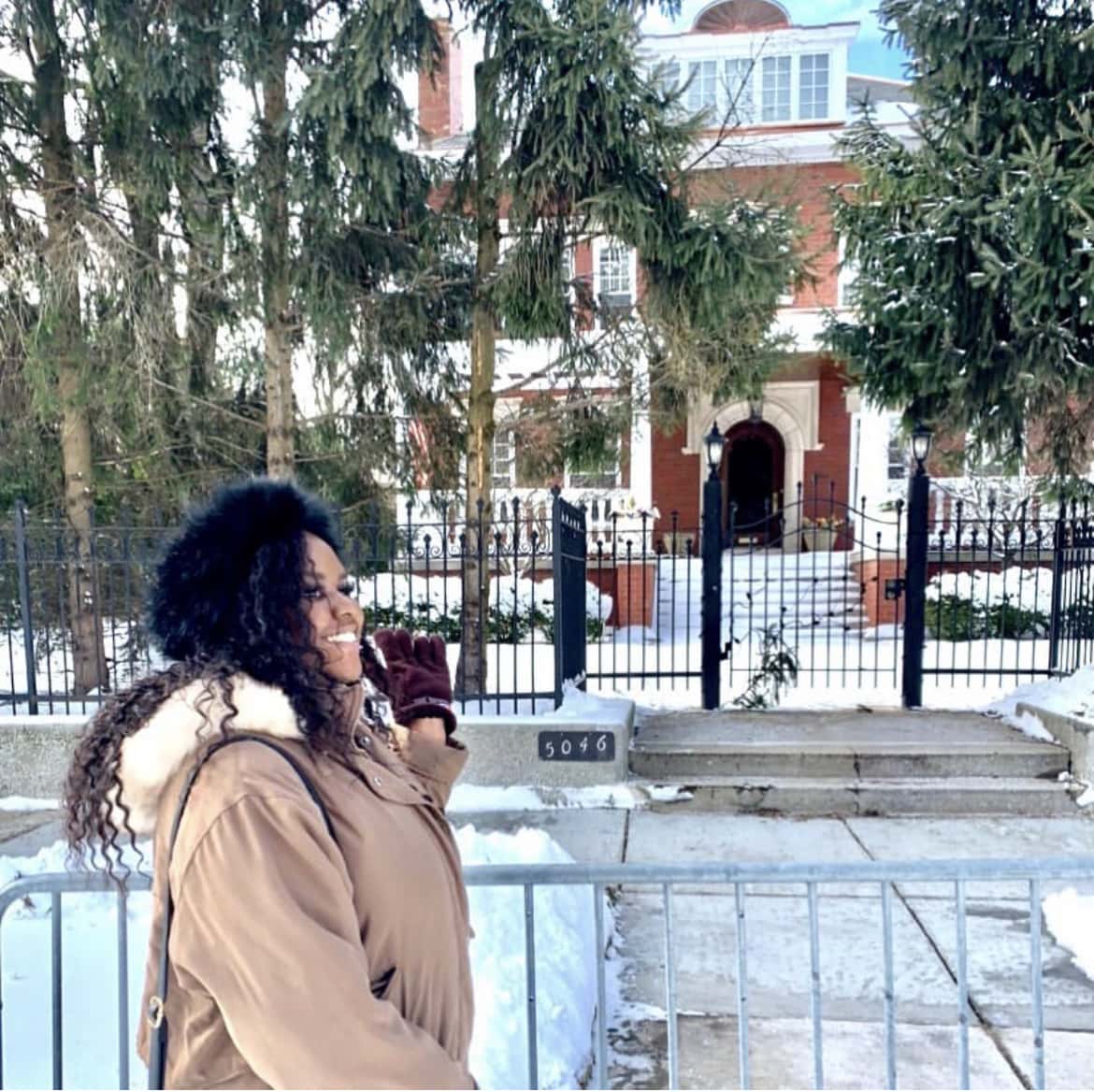 Museums of Illusions
This is a museum that is supposed to test and trip out your mind into seeing things that aren't exactly there. I paid $18 to get in as a student, and it is $21 for adults, but honestly don't think this is worth the money at all. I found the entire thing to be underwhelming, and I feel that the price should go down to like $5-7 dollars, truthfully, but that's what this guide is for to save you the hassle!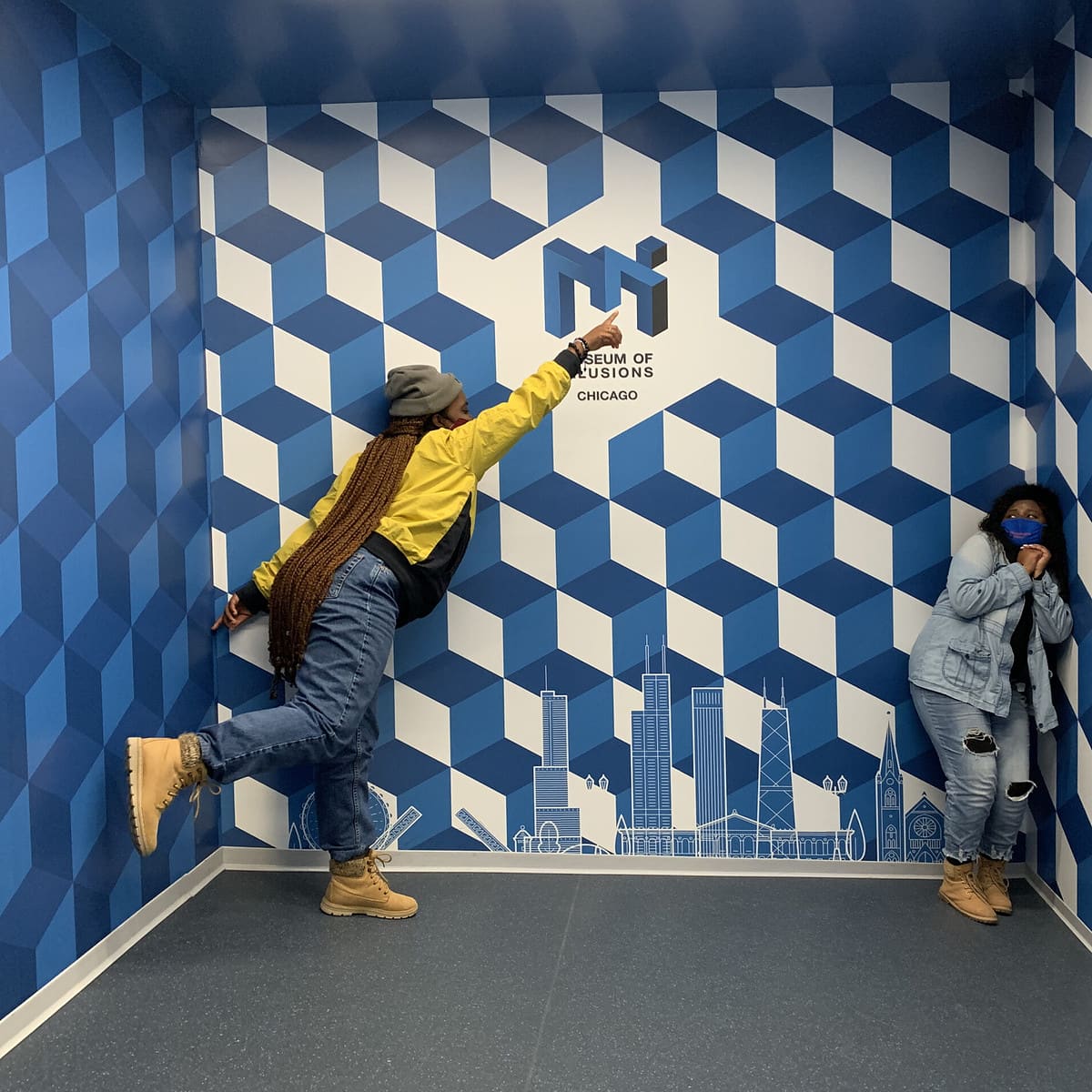 BoxVille
Boxville is a Black-owned marketplace hub. It's this really cool place where the box containers are little shops next to each other and have different services/products. One sold Carmel apples. The other had tea and herbs. The next had energy readings, etc. It was just an entirely different world that we stumbled upon by accident, and this was my favorite part of my trip. It was very freeing to see another Black space.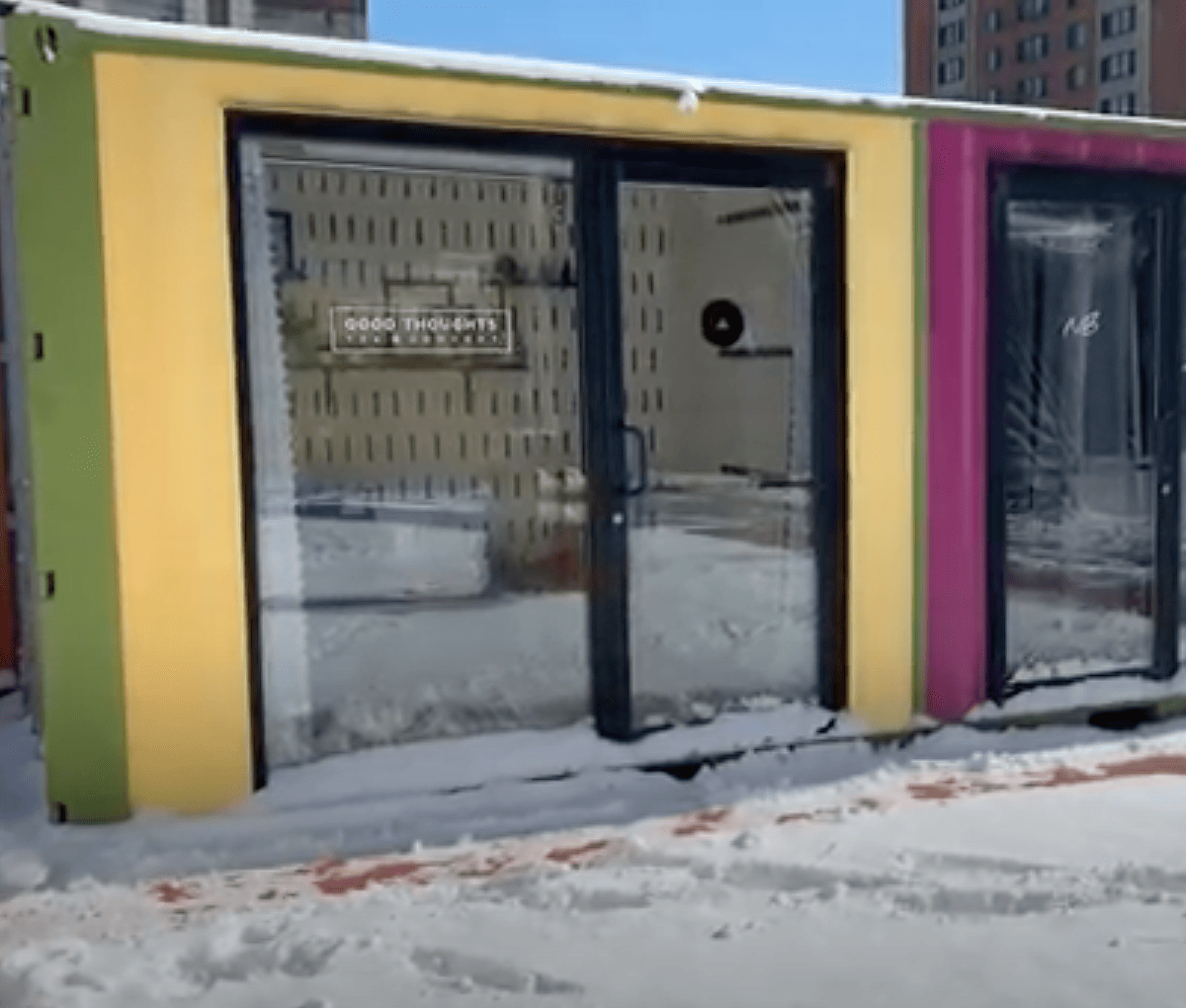 Boxville is located at 330 E 51st St, Chicago, IL 60615!
Chinatown
A neighborhood in Chicago where most of Chicago's Chinese population lives! It is literally China in Chicago. I've been to plenty of Chinatowns that weren't really a great reflection of why it is named so. Here literally the banks, restaurants, laundromats, hair salons, schools, and churches are all Chinese-based, and I loved the strong sense of community I felt here. I am all for a community-based living for that exact reason.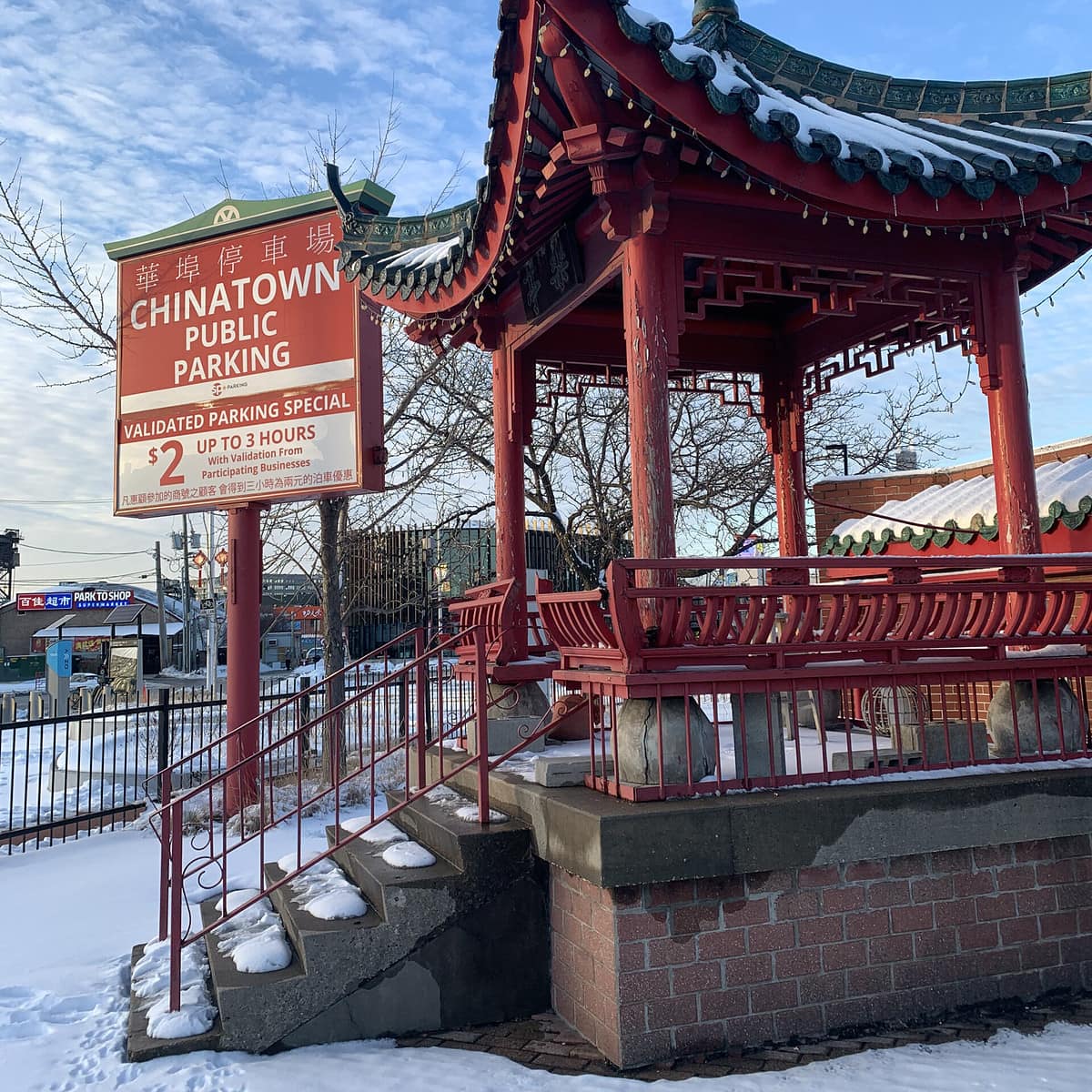 Chinese people could go their entire lives without ever leaving this area because everything they need is in one place made by their own for their own.
The Largest Starbucks in the World
I was excited about this one because out of all places I would have never expected the largest Starbucks to be in the U.S. honestly! This Starbucks is 4 stories high and was pretty cool to see. The menu is different from regular Starbucks as well! It was one big Starbucks coffee factory and was a great experience.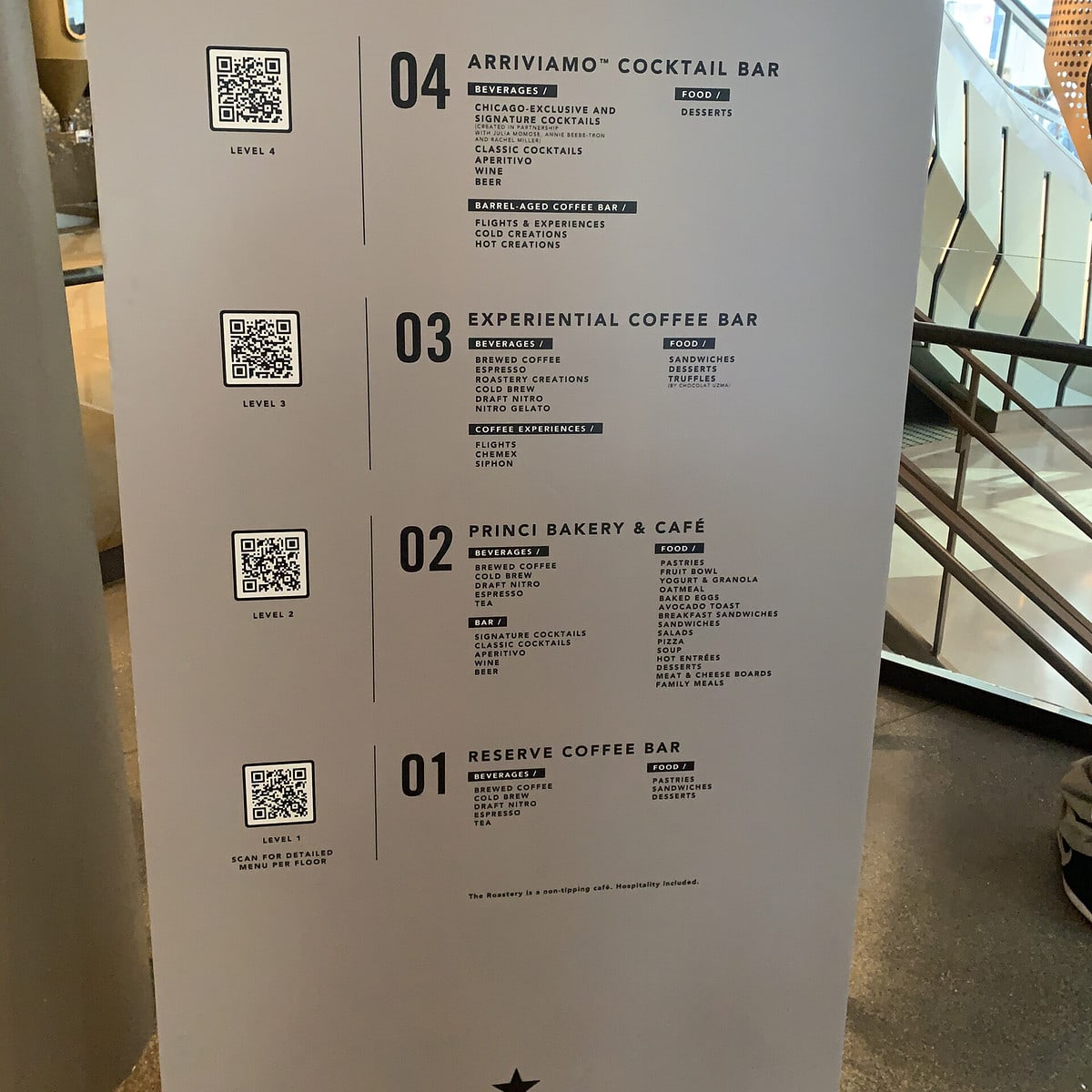 Final Tips for Visiting Chicago 
Be patient with taking the metro. You are bound to get lost if it's not something you are used to, but I wouldn't have discovered Boxville without it, so I am grateful!
Call ahead for every restaurant and activity you want to do before you get there, or even check their Instagram page to see if they're open.
Bring a student I.D. card if you have one, never know when a student I.D. can come in handy for a discount.
Buy your metro card pass at the airport and just take it straight to your hotel vs. Uber/taxi. It will save you a lot of money.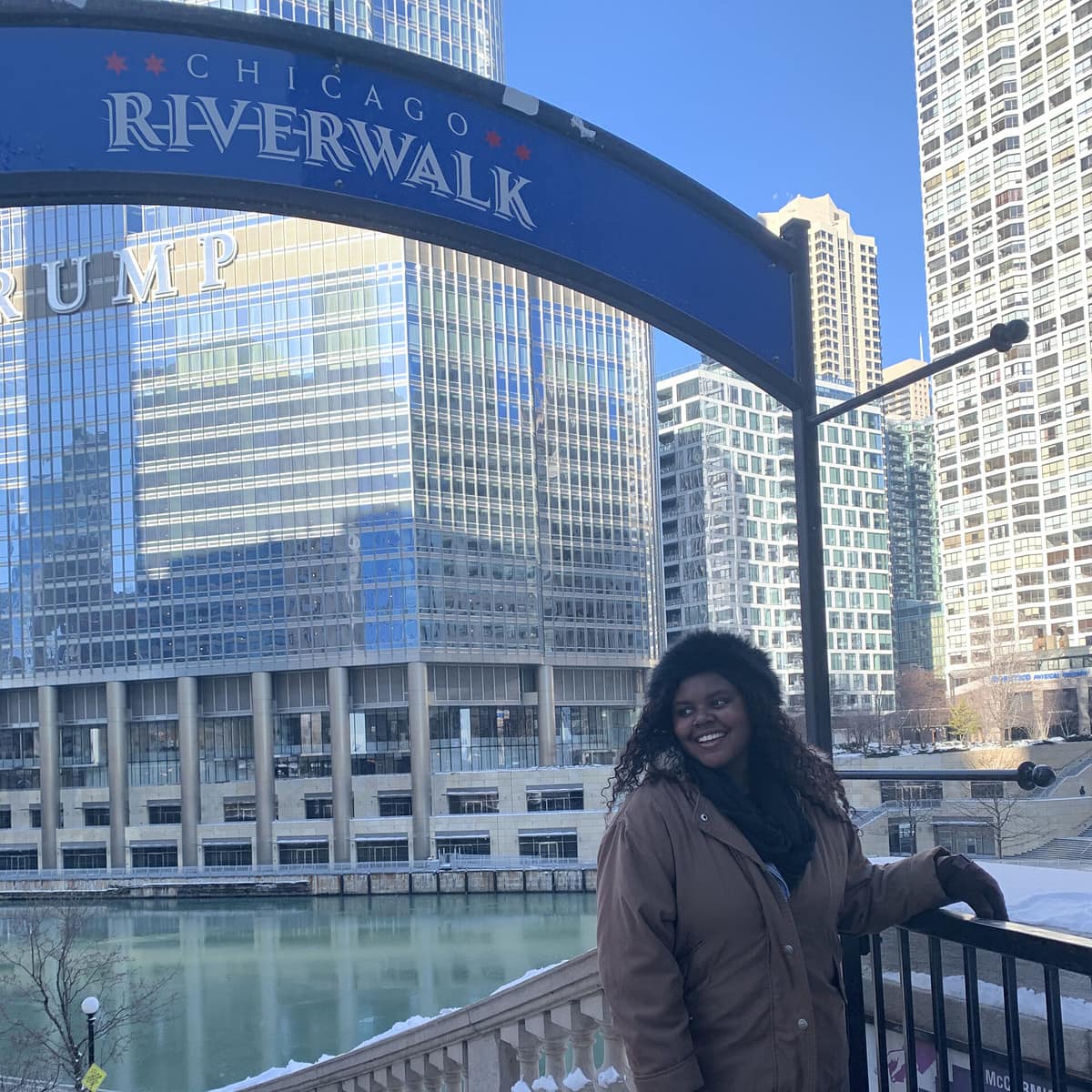 Final Thoughts on Chicago 
I hope this guide was informative for you and that you have an amazing time in Chicago! I loved this city and will be back. Chicago is the trip that has inspired me to see more of what the U.S. Growing up in a predominately white small town, I became very closed and turned off if I'm being honest from exploring the U.S. However, there are so many corners of this country that celebrate diversity and are an entirely new world. I'm happy that I allowed myself to experience that even if it was only for a few days.