When I wrote this blog post, I would have been living in Accra, Ghana, for four months out of the two years I'll be here for graduate school! Accra is Ghana's bustling, pretty well-developed capital that captivates everyone's heart. Still, it is also a city I need a break from every once in a while. With 16 regions to explore, there's always something new to experience in this country.
My latest adventure took me to the Northern Region of Ghana, which quickly made its way to the top of my list as my favorite region in the country. A complete contrast from Accra's liveliness, Tamale had a soothing, calming vibe to it.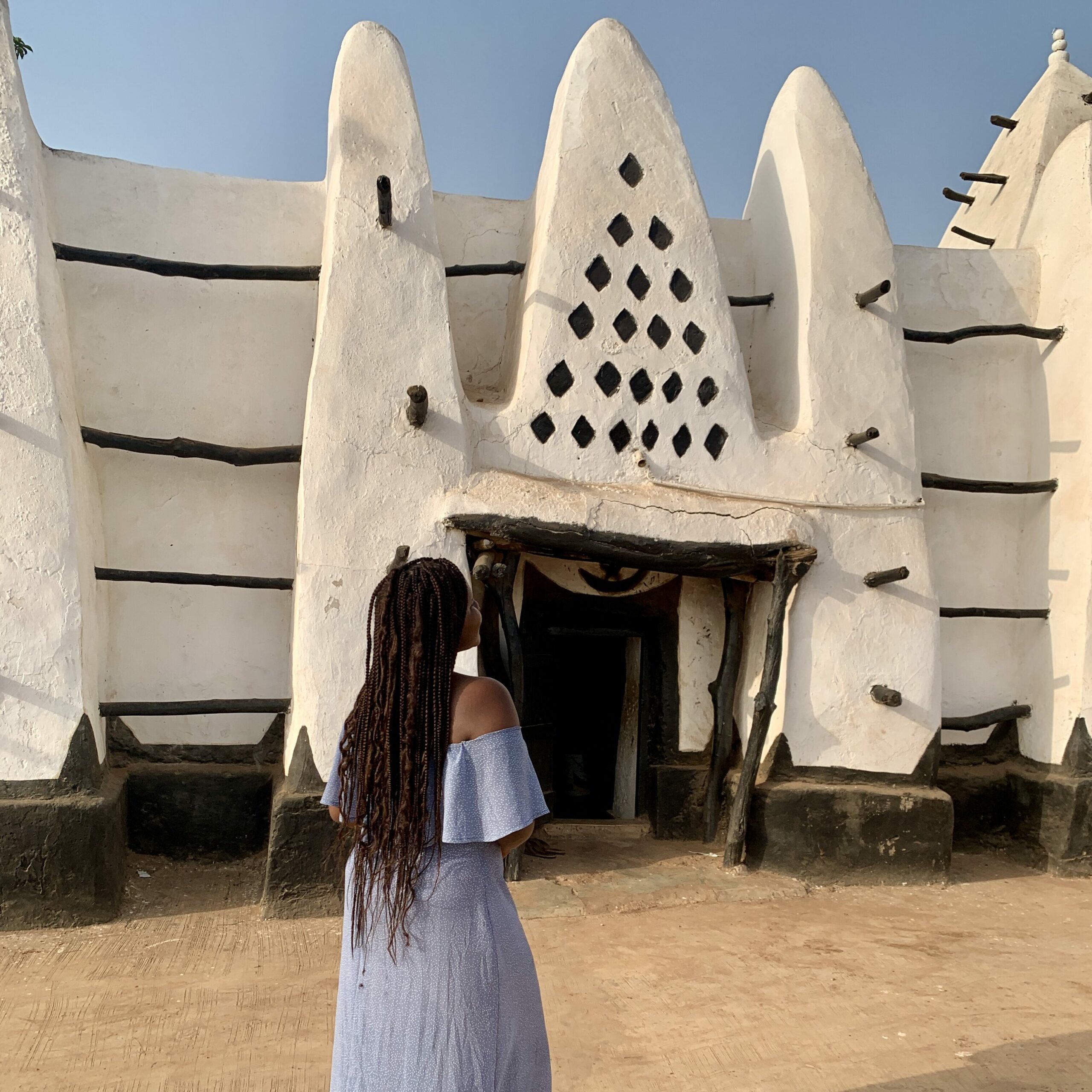 Getting There from Accra
I took a 6 am flight from Accra's airport, Kotoka International Airport (ACC), to the Tamale International Airport with Passion Air. The flight cost $150 and took only 1 hour and 10 minutes to arrive. Many locals recommend flying to Tamale. The alternative is taking a car or the STC bus, a 12-hour journey. I've been on a bus before for 12 hours, so I was willing to take the journey. Still, the roads in Ghana can be extremely harsh as there are many potholes. Hence, it is not the most recommended method of transportation for long trips like this one.
However, if you're up for the challenge, you can look up tickets on the STC Bus website, as they are often way cheaper than taking a flight!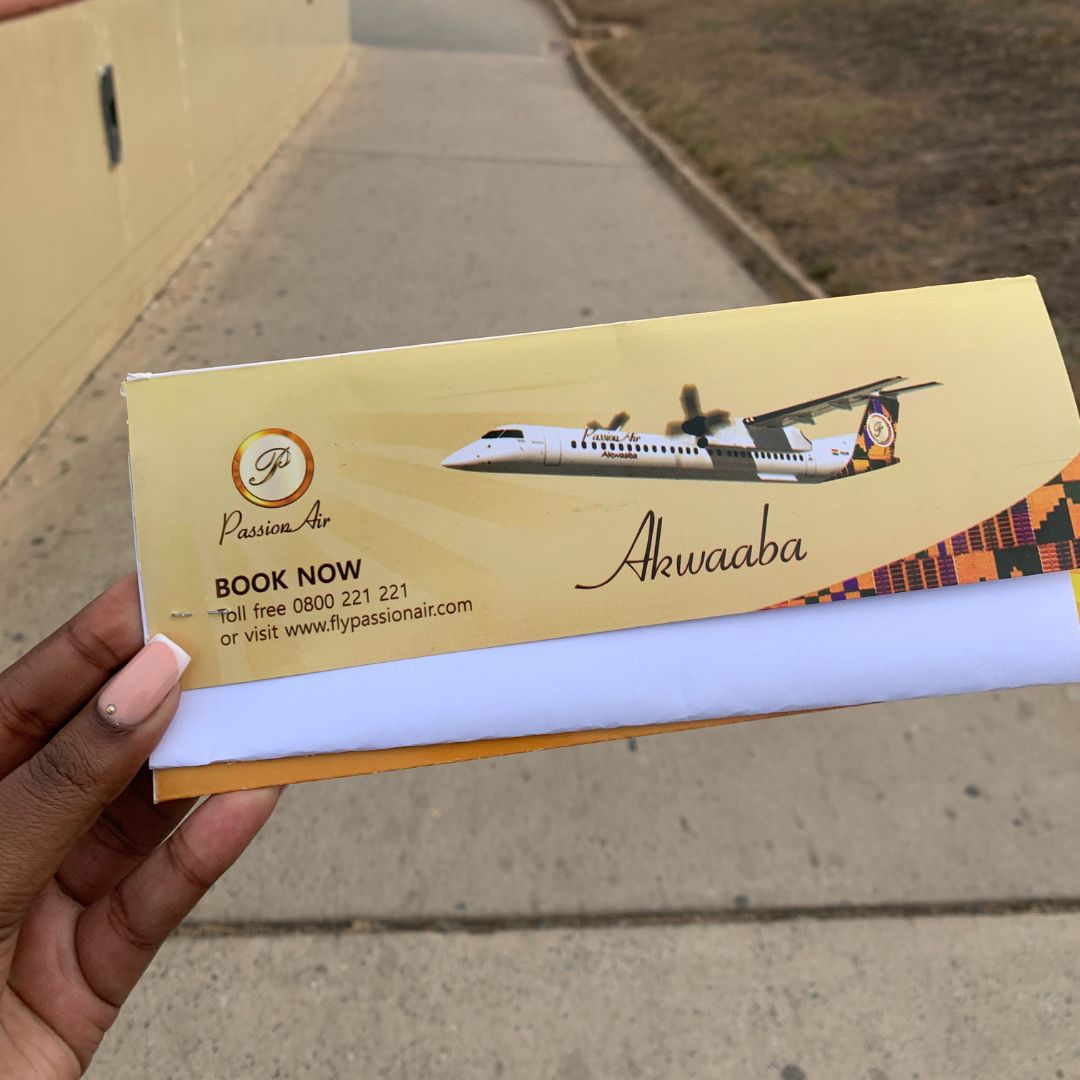 Day One
Salaga Slave Market
As soon as I landed in Tamale, my guide Shani and the driver took me on a 2 1/2 hour drive to a town called Salaga for a tour of the Salaga Slave Market. The history of the slave market is dated back to the trans-Atlantic slave trade as a place where enslaved Africans were taken to and sold to be eventually given to their European owners. The guide mentioned that no white people ever stepped foot in the market. Instead, it was Africans who sold their people to Europeans.
Salaga is also known as the town of a Thousand Wells, as you can find wells everywhere throughout the city.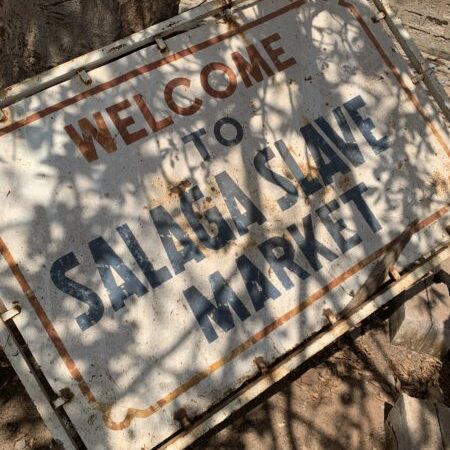 As part of the tour, the guide took me to the reception center/museum, where a few things were kept to showcase to visitors from the time. There were spears, shackles, and even ancient shea butter.
I found the history of Salaga and the market interesting, especially as I am currently taking an African Area Studies course where I have been exposed to so much history I had never even heard of before coming from the States.
However, from a tourism standpoint, I wouldn't recommend the tour. The city has not done a great job at preserving the artifacts, building structures of the market, etc., so there is not much to see from the era. In fact, the entire market was broken down about 3 years ago and has still not been rebuilt since.
The information given could have been written or given via a virtual presentation. It was very great information, but for a total of 4 hours of driving, was not that great of a visit. 
Day Two
Paga Crocodile Pond
My second day in the Northern Region of Ghana started with a 4-hour drive from Tamale to a community called "Paga."
The first stop was the Paga Crocodile Pond. The pond is a swamp-like forest filled with crocodiles that you have the pleasure of seeing be fed and in action. The pond is well-known for how close you can get to the crocodiles without them making any sudden movements or your life being at risk.
According to the locals, they tend to be very calm because they have become used to them. I was able to get close for a picture, although I did not plan on it!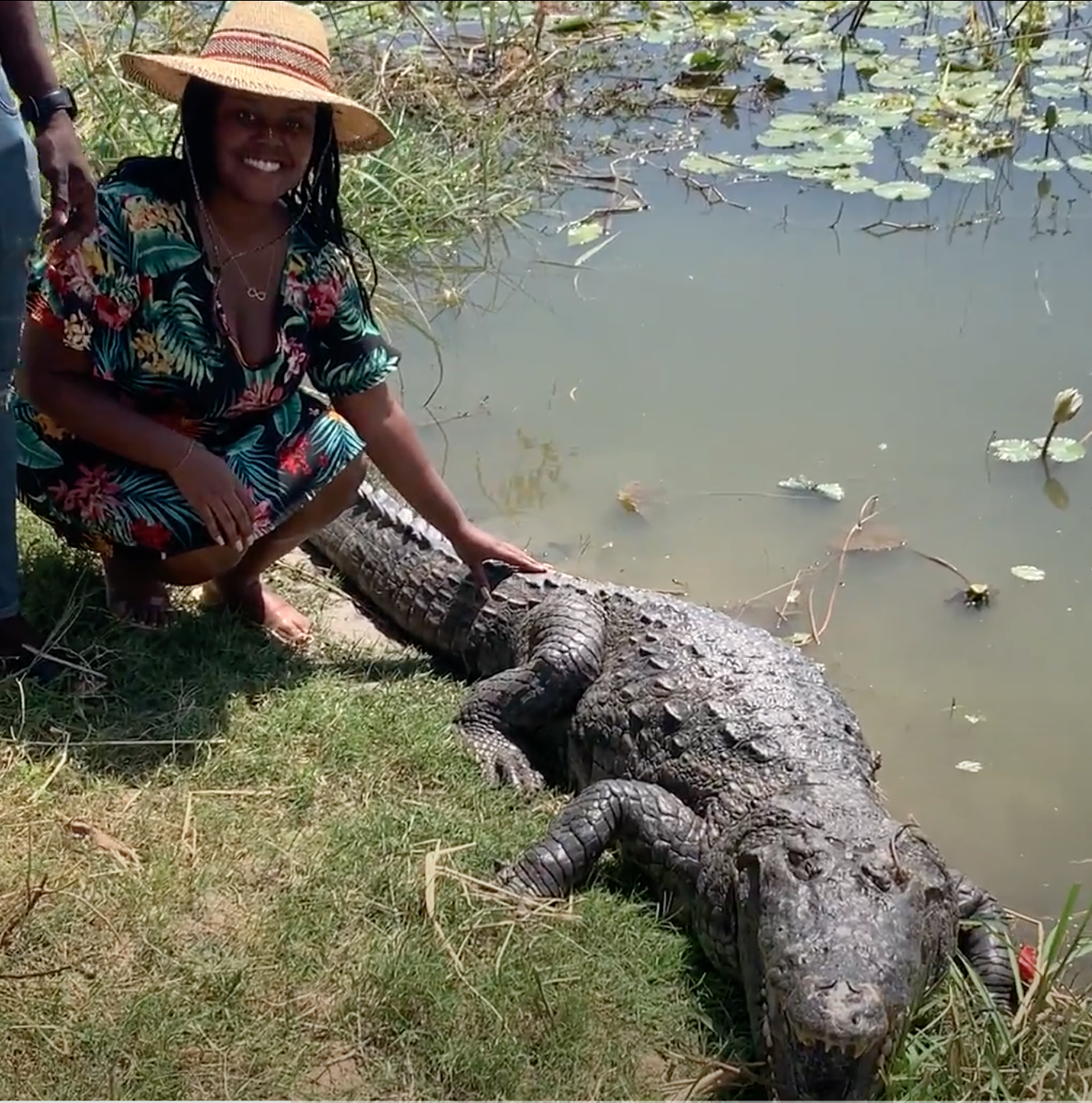 Pikworo Slave Camp
The second stop, which I added last minute to make up for the Salaga Slave Market, was the Pikworo Slave Camp. The slave camp was used in the 1700s as a holding center for the enslaved before going to the Salaga Slave Market to be sold to the Europeans.
A lot of the structures are still in place at Pikworo from getting to see the "bowls" that were carved into the rock for the enslaved to eat and drink out of, the entertainment center where music was made to keep each other encouraged, the watchtower of the slave owners, how a rock was used to punish the enslaved, and more that allows you to try to feel and see what those times were like.
The slave camp was my favorite part of my trip. I am glad that I visited the Salaga Slave Market because it helped complete the story. Highly recommend visiting this place!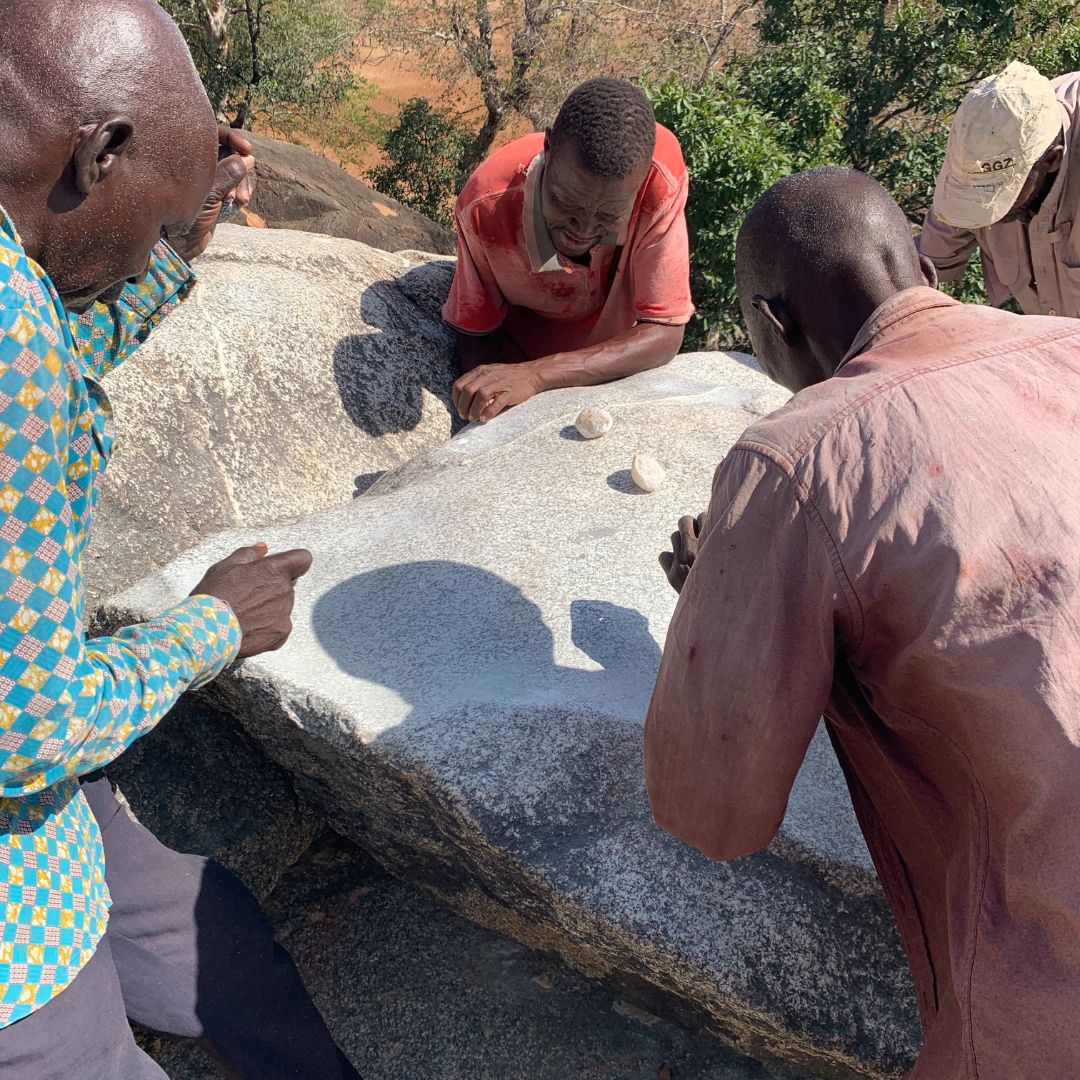 Day Three
Mole National Park
The final day was a 2 1/2 hour drive to the Mole National Park. The park is home to many animals you can see roaming freely, and opt-in for either driving or walking safari to try and spot them. The entrance fees are very affordable and are at a discounted rate for Ghanaian citizens.
I joined a Canadian couple in a safari car for 2 hours. We got to see antelopes, baboons, and birds, but that was about it. Unfortunately, because it was the dry season, the elephants were nowhere in sight, so I'll have to come back to see them!
One would say it was an underwhelming experience, but I genuinely just enjoyed being in an open vehicle going through the jungles, and enjoying nature.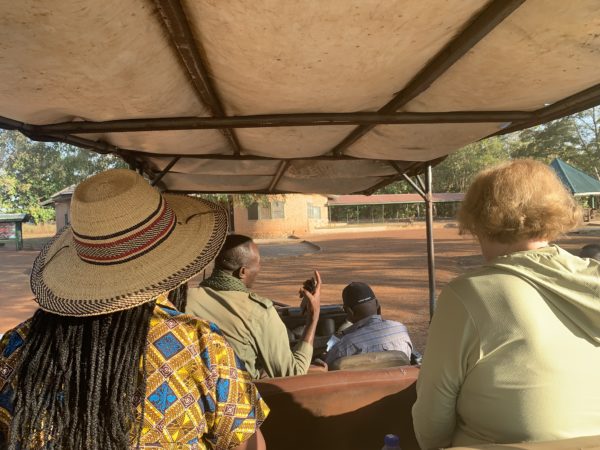 Larabanga Mosque
I ended the day visiting the Larabanga Mosque, the oldest mosque in Ghana and one of the oldest in West Africa. It is worth noting that Tamale and the northern region of Ghana are predominantly Muslim.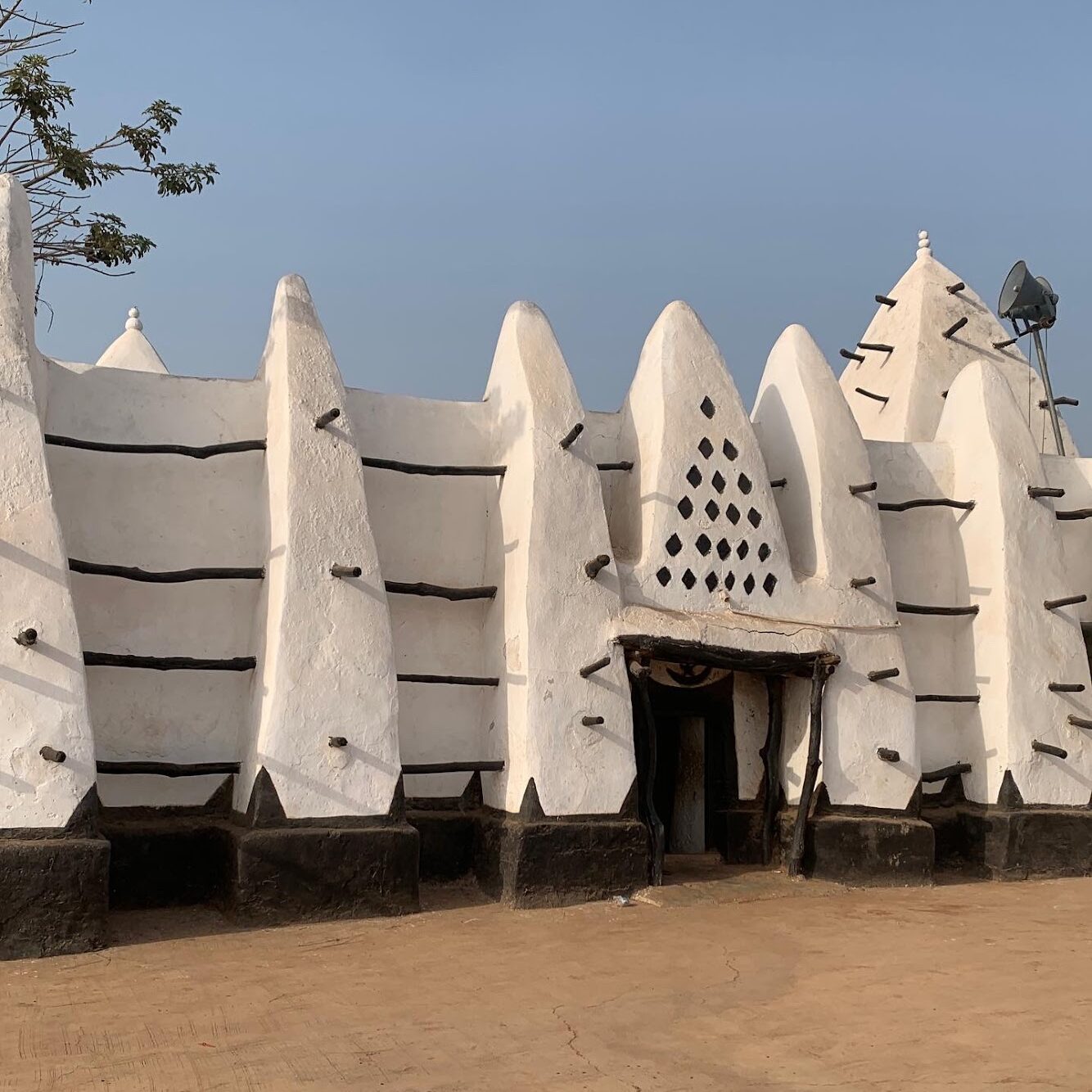 Northern Region/Tamale, Ghana Tour Guide Contact Information:
Shani Pino:
WhatsApp: +233 24 780 4254
Instagram: @mahama_shani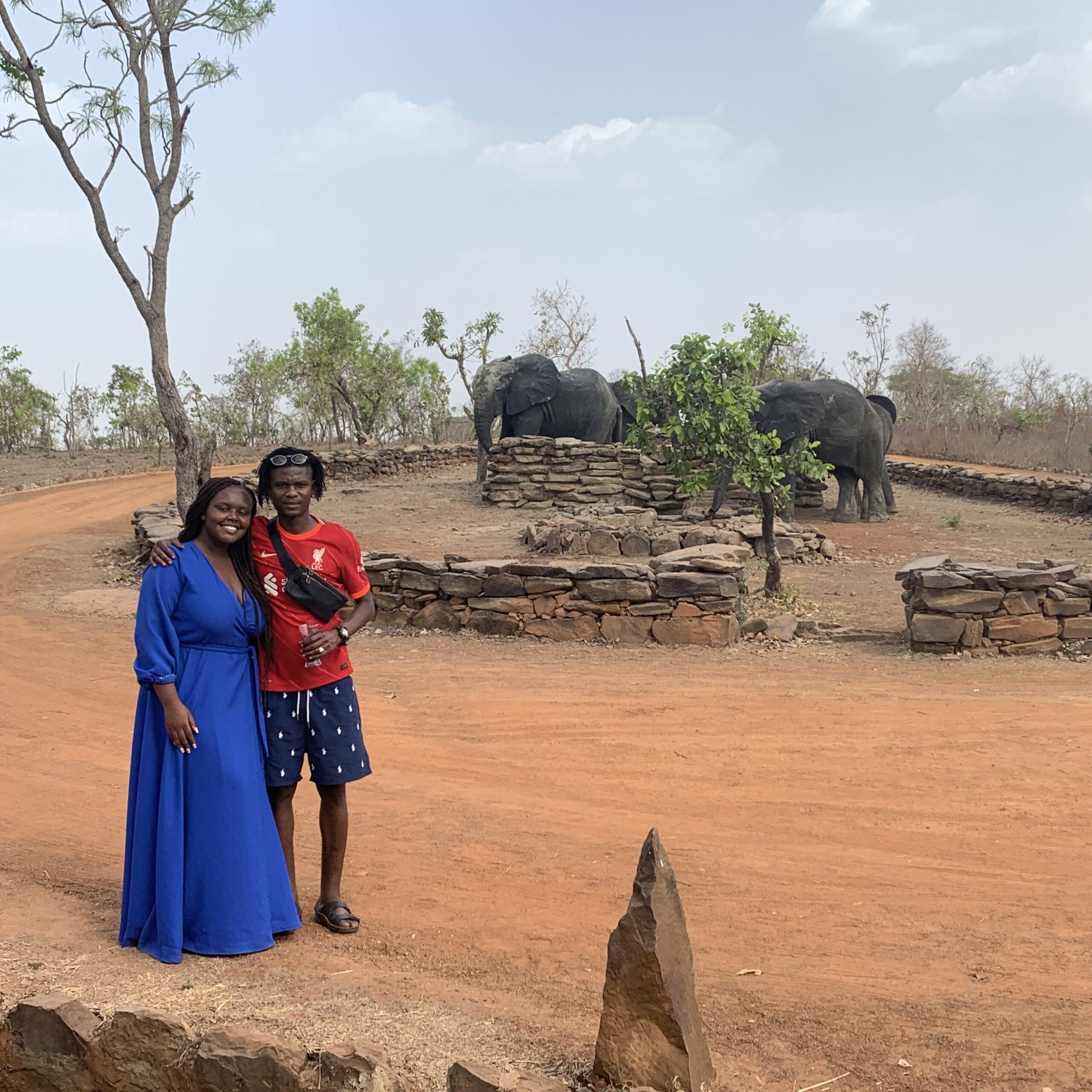 I use Shani as a guide everytime I travele to the Northern Region. While I am confident I could explore the region alone successfully, Northern Ghana is not as developed in terms of tourism and having a guide will make your life easier.
Many people may not know where certain sites you want to visit are, and Shani can take you around using his motorbike (you will provide gas of course) if you are a solo traveler which means saving on transportation and time.
He has a super chill vibe and has always helped me see everything I set out to see while in town!
My first time in Tamale and the Northern region was a well-needed breather from Accra, and I look forward to being back in the future. Check out my blog post on things to do in the Northern Region of Ghana for more things to add to your itinerary!