Just a little under 4 hours away from Accra, lies Cape Coast. A residential beach town and fishing oasis, Cape Coast offers a calm contrast of Accra. Many people only ever visit Cape Coast for its slave "castles", but the city also has many other activities and places to visit that should be on your radar.
Here are some things to do in Cape Coast, Ghana besides visiting the castles that will leave you with great memories in another city in Ghana.
Take a batik class
Batik is a technique of dyeing that involves applying wax on specific areas to avoid the dye from getting into the clothing fabrics. Many of the materials are used to make traditional African clothing. Global Mamas is a local organization that offers a 3-hour Batik workshop where you can learn how to make Batik prints. After the workshop you'll get to take your cloth home to serve as a reminder of your time in Cape Coast and one of the fun things to do in Cape Coast!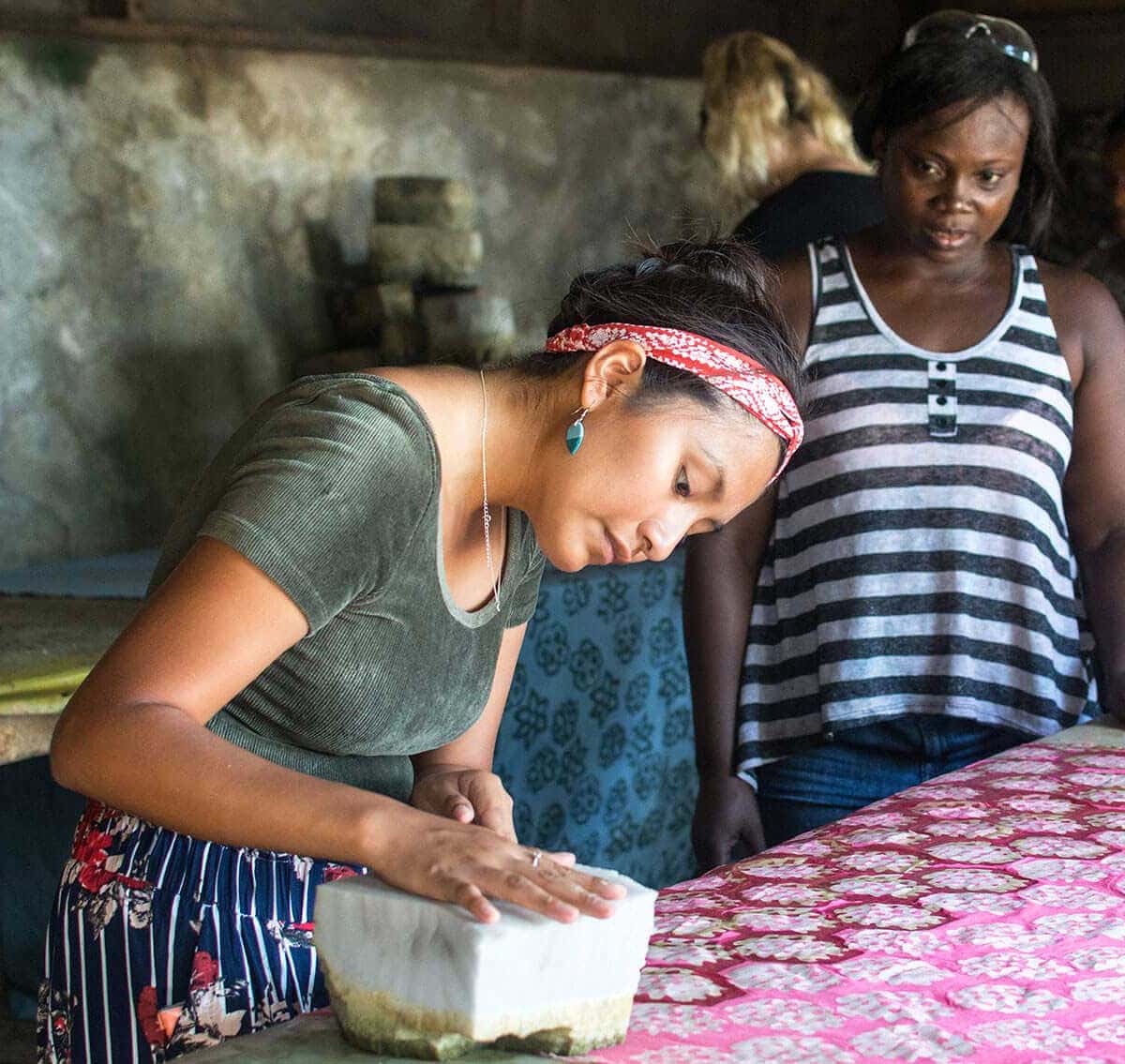 Stay in a treehouse in the Kakum Forest
For a reasonable fee, you can spend a night in a treehouse. This experience is offered by the Kakum National Park and will place you in the middle of the Kakum Forest overnight if you're feeling adventurous! The price includes food, a 2-hour tour, and a walk through the rainforest. The forest makes for a great getaway from the city, and I'm sure many memories. You may even see a forest elephant during your stay!
Ride a pragya around town
Known as tuk tuks in many countries around the world, "pragyas" are three-wheeled motokarts used as a method of transportation in Cape Coast. Coming from Accra, where they are non-existent, riding a pragya allows you to see a part of Ghana from a different perspective. The streets of Cape Coast are lined with little shops you'll get to admire while enjoying the open-air pragyas provide!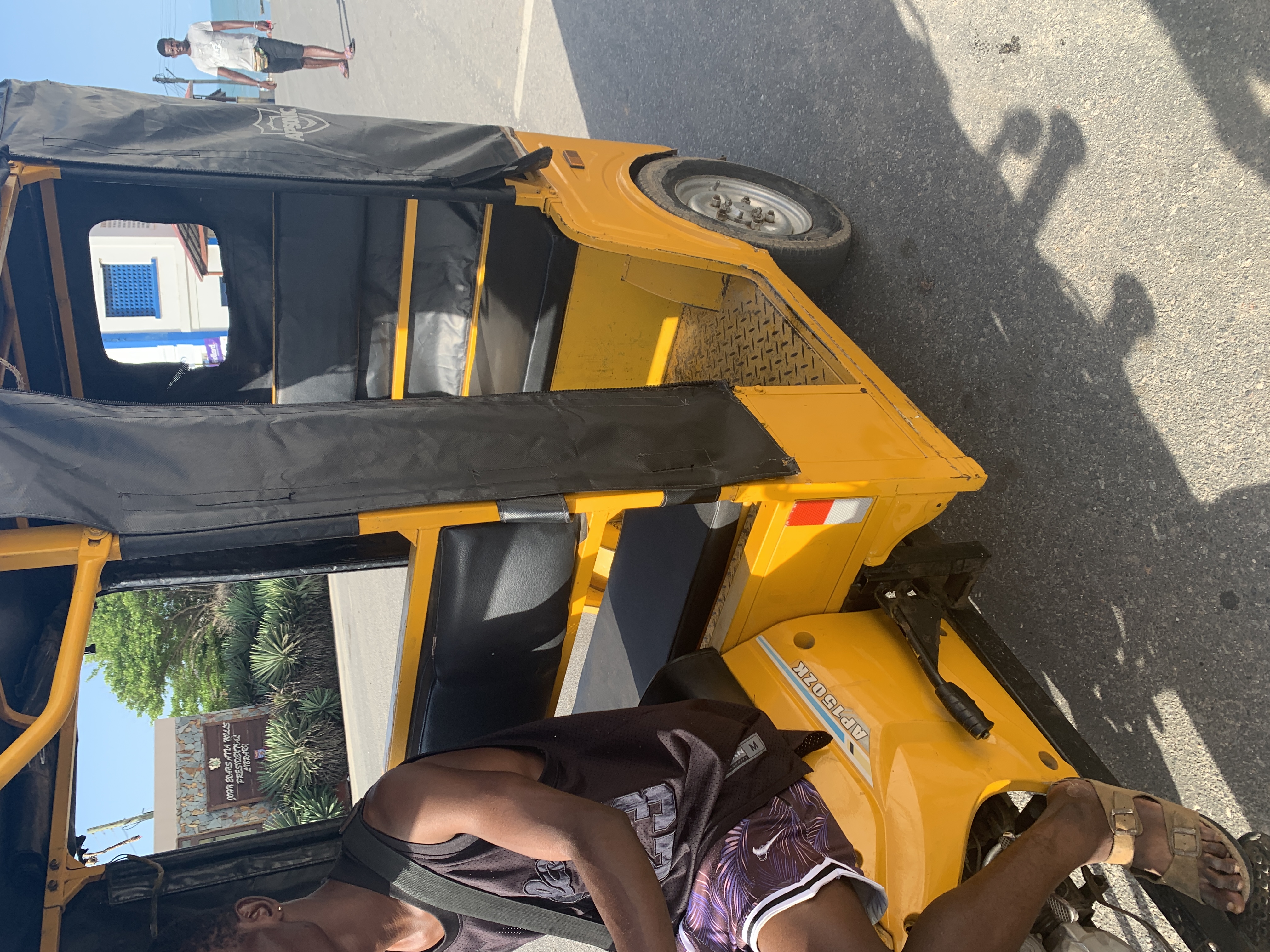 Feed a crocodile at Hans Cottage Botel
Hans Cottage Botel is a hotel offering a variety of nature-based activities on its property. Hans Cottage Botel is situated on an artificial lake containing many crocodiles that can be spotted while walking with a tour guide on the facility. At Hans Cottage, you can get up close and feed a crocodile frozen chickens. A guide will be by your side the entire time.
Learn about stingless bees at the International Stingless Bee Centre
Ran by Beesnest Ghana, the International Stingless Bee Centre is a great place to visit for an educational insight into how stingless bees function.
As a visitor, you can hike on the bee walkway and learn how the bees are helping to grow the forest, or watch upclose as they collect pollen from flowers. Visiting this center is a unique thing to do in Cape Coast, as many people do not know about it. The center hosts tours and provides beekeeping training to those who are interested.
Planning Tip: The center is close to the Kakum National Park so you can visit the facility after you're done being high in the sky on the canopy walk.
Take a tour of the University of Cape Coast
Overlooking the Atlantic Ocean, the University of Cape Coast is a public university you can visit while in Cape Coast. You can request a tour of the campus (which is recommended to do beforehand) and see what life is like for a university student in Cape Coast, Ghana.
Inside of the university is a cafe called the Algorithm Coffee & Juice where you can stop by for pastries, salads, sandwiches and juices freshly pressed from local fruits.
Brace yourself to walk a canopy 130 feet high
One of Ghana's greatest attractions, the canopy walk at the Kakum National Park, will test your limit for heights.
Starting with a 30 minute hike to get to the canopy, when you finally arrive at the canopy within the forest, you are surrounded by views from wooden bridges suspended a hundred feet over the Kakum Forest.
The park also offers other activities like hiking and bird-watching you can add to your itinerary!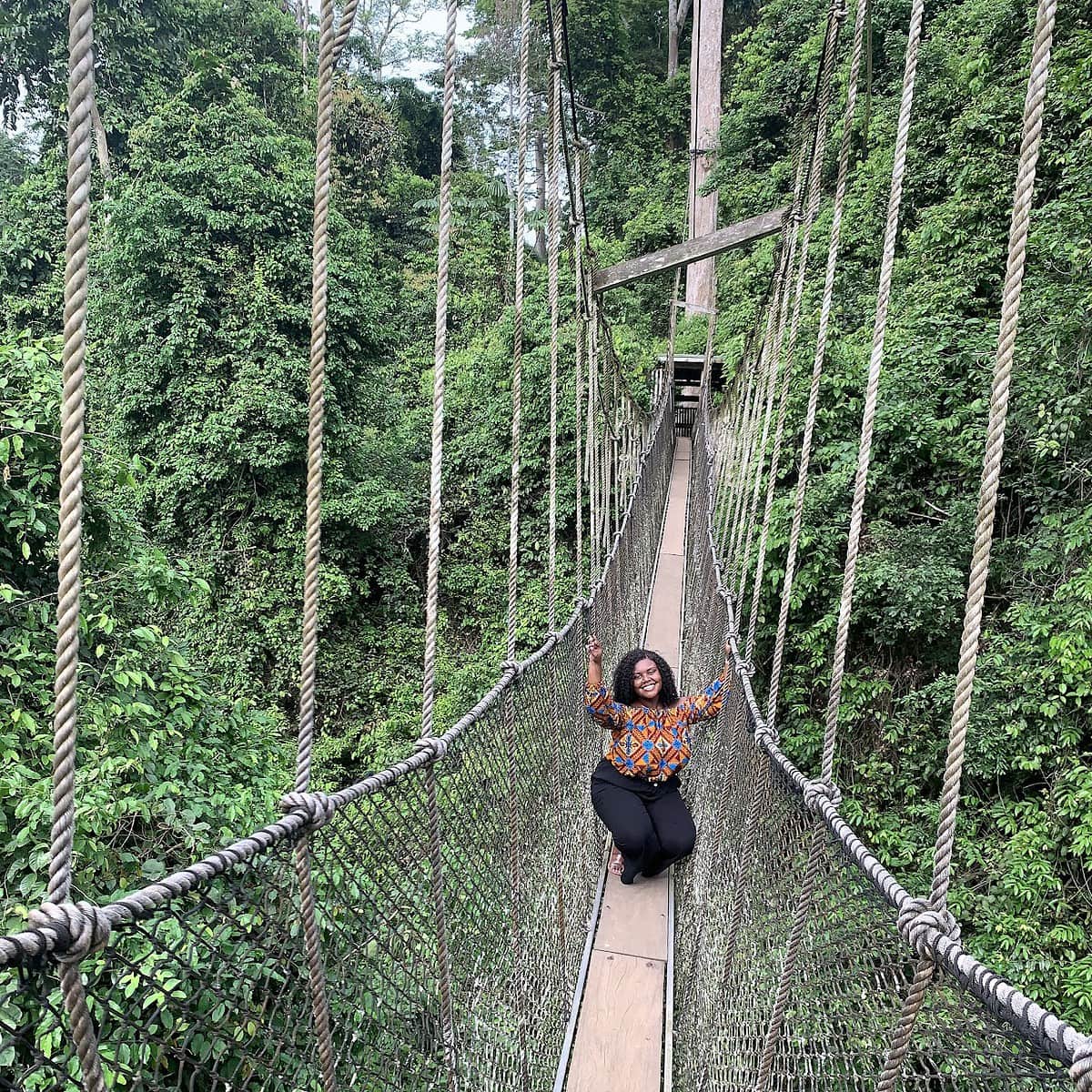 Visit the Elmina Fishing Harbor
The fishing industry is booming in Elmina, and watching the day-to-day operations of the fisherman at the harbor is a sight to see.
While Elmina is technically not in Cape Coast and is a different town, it's only 16 minutes away. From women cleaning freshly caught fish to fishers trading with one another, visiting this fishing harbor will leave you admiring the fishing culture of the town.
Spend half of the day at the Oasis Beach Resort
The Oasis Beach Resort is located down the road from the Cape Coast Castle. You can easily spend half of your day walking up and down the beach and enjoying fresh seafood. From budget bungalows to lux suites, the Oasis Beach Resort is a great way to relax and enjoy the natural beauty in Cape Coast.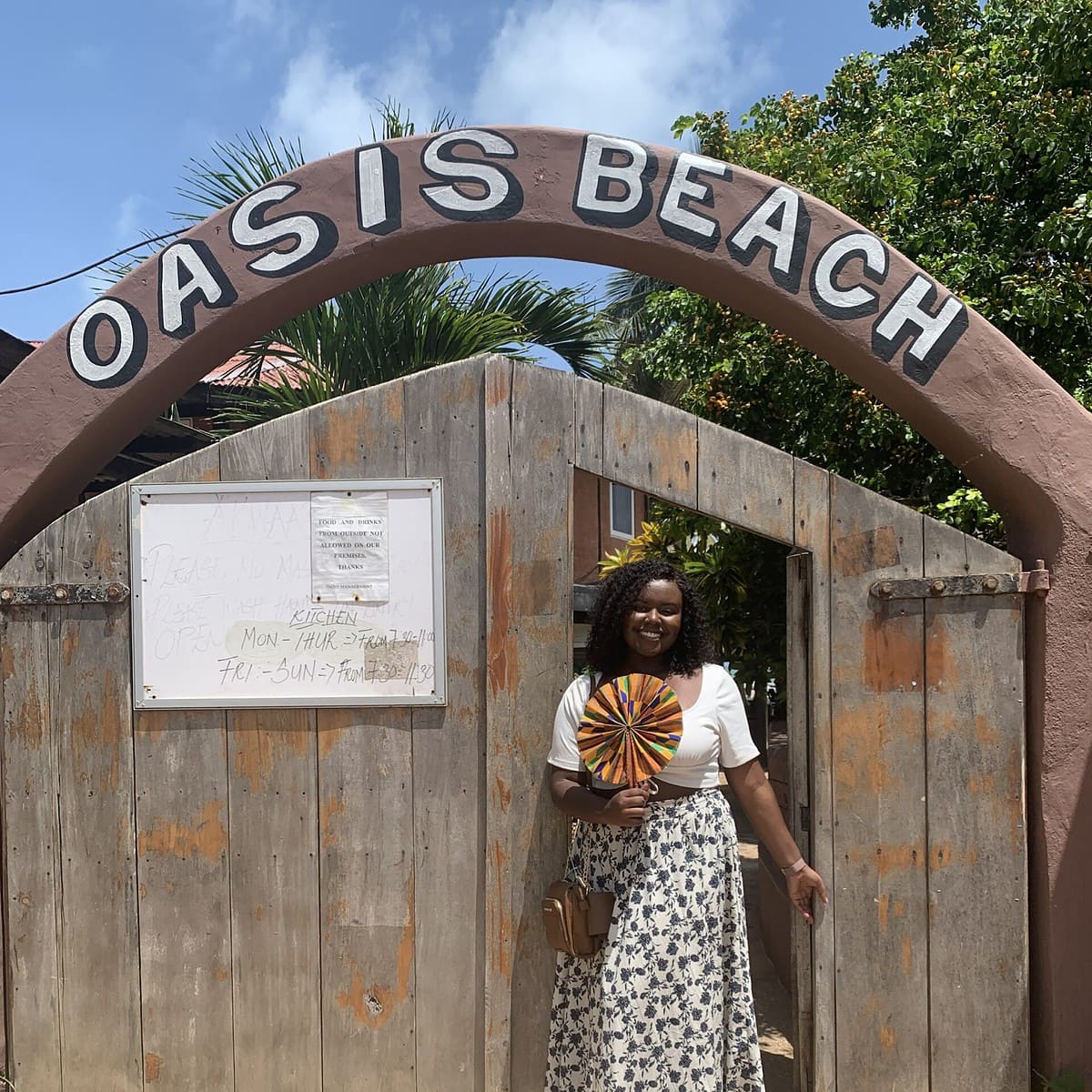 Learn how to cook a local Ghanaian dish
If you're in Cape Coast, you've probably already had the pleasure of trying some common Ghanaian dishes. Ghana is home to delicious African delights like fufu, palm nut soup, and banku.
Now that you've tried them, you can try your hand at making these dishes alongside Ghanaian women in a cooking class. Cooking is an intimate and detailed process in Ghana. The cooking class is probably one of the best things to do in Cape Coast as it gives you an intimate taste of Ghanaian culture–literally.
If you end up visiting any of these places or doing any of the activities, be sure to let me know! Planning to visit Cape Coast soon? Comment any questions you may have below.