Nestled in its own corner, not too far away from the craziness that is Oxford Street in Osu, Ghana, is Tatale, one of the best Ghanaian-owned vegan restaurants in Accra.
While I am not a vegan (because ya know, chicken wings sometimes!) I often follow a dairy-free diet as my body responds well to it. I was invited to lunch at Tatale and decided it would be a great opportunity to check out a vegan option for vegans coming to Accra.
Since my first visit to Tatale, I have visited the restaurant several times, so I have decided to update this blog post with more recent information. It'll be a combination of recounting what my first experience at Tatale was like and notes I've picked up on my most recent visits.
With a keen and appreciative eye for detail, Tatale's font of choice, a neat handwritten-like cursive overlayed in hot pink, as their front-store signage immediately caught my attention.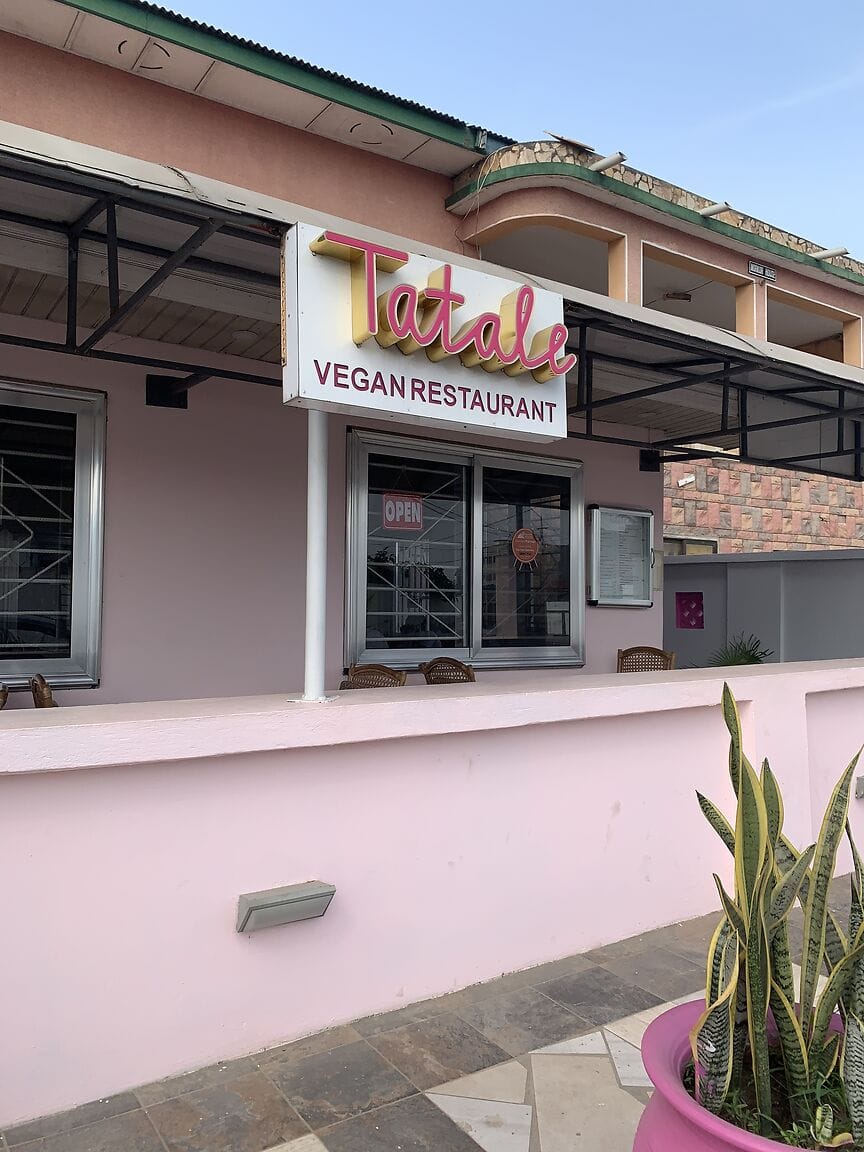 The Seating at Tatale
I was pleasantly surprised to see that there was outdoor and indoor seating. There are about 3-4 two-seater tables outside. For a mid-sized establishment, the interior was pretty spacious. Although the seating is arranged to be close together, the restaurant has never been full to the point where it gets uncomfortable or crowded. This is one of my favorite things about Tatale. As a solo traveler at heart, it makes a great location for a calm lunch or dinner spot.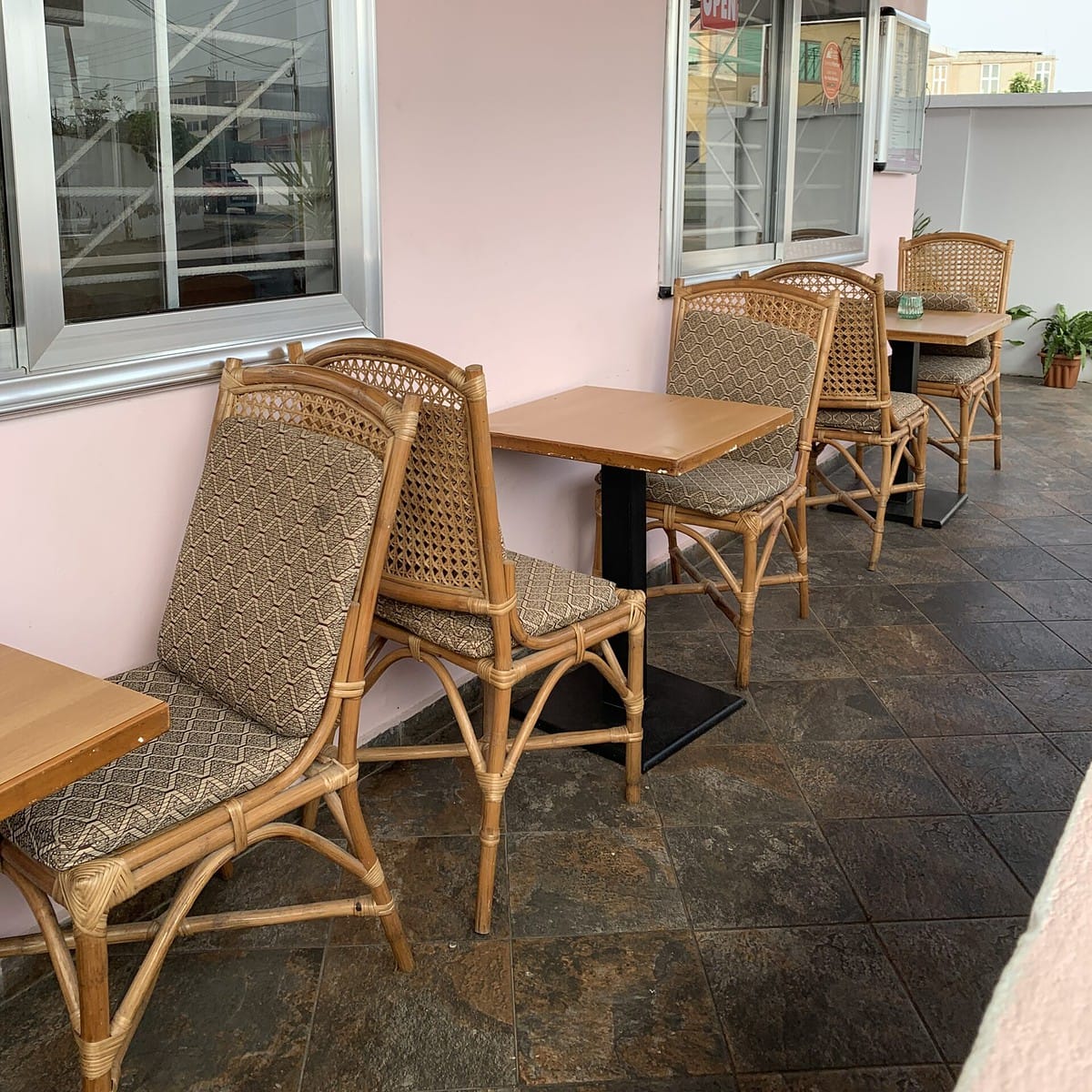 The Menu at Tatale
Tatale displays its menu on a clear case bulletin board near the outdoor seating area. This was an excellent touch as you can scan the menu before entering and determine if it's a place you want to dine in or not.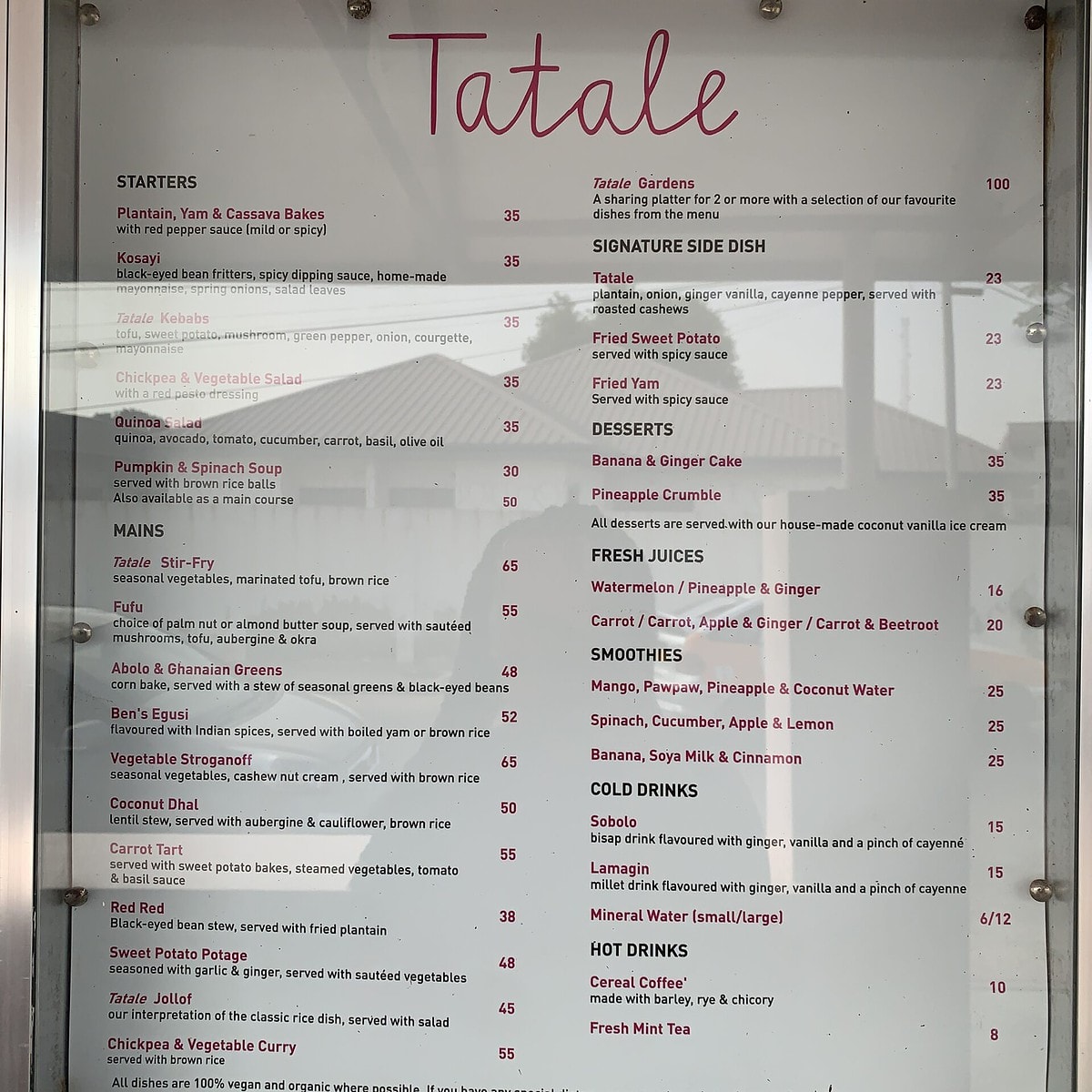 The restaurant also provides a beautiful laminated printed menu for dine-in guests. The font of choice used to list out the items on the menu is lovely. I loved the incorporation of the business colors into the menu.
Tatale's menu hosts an array of vegan local food selections, smoothies, hot drinks, and desserts.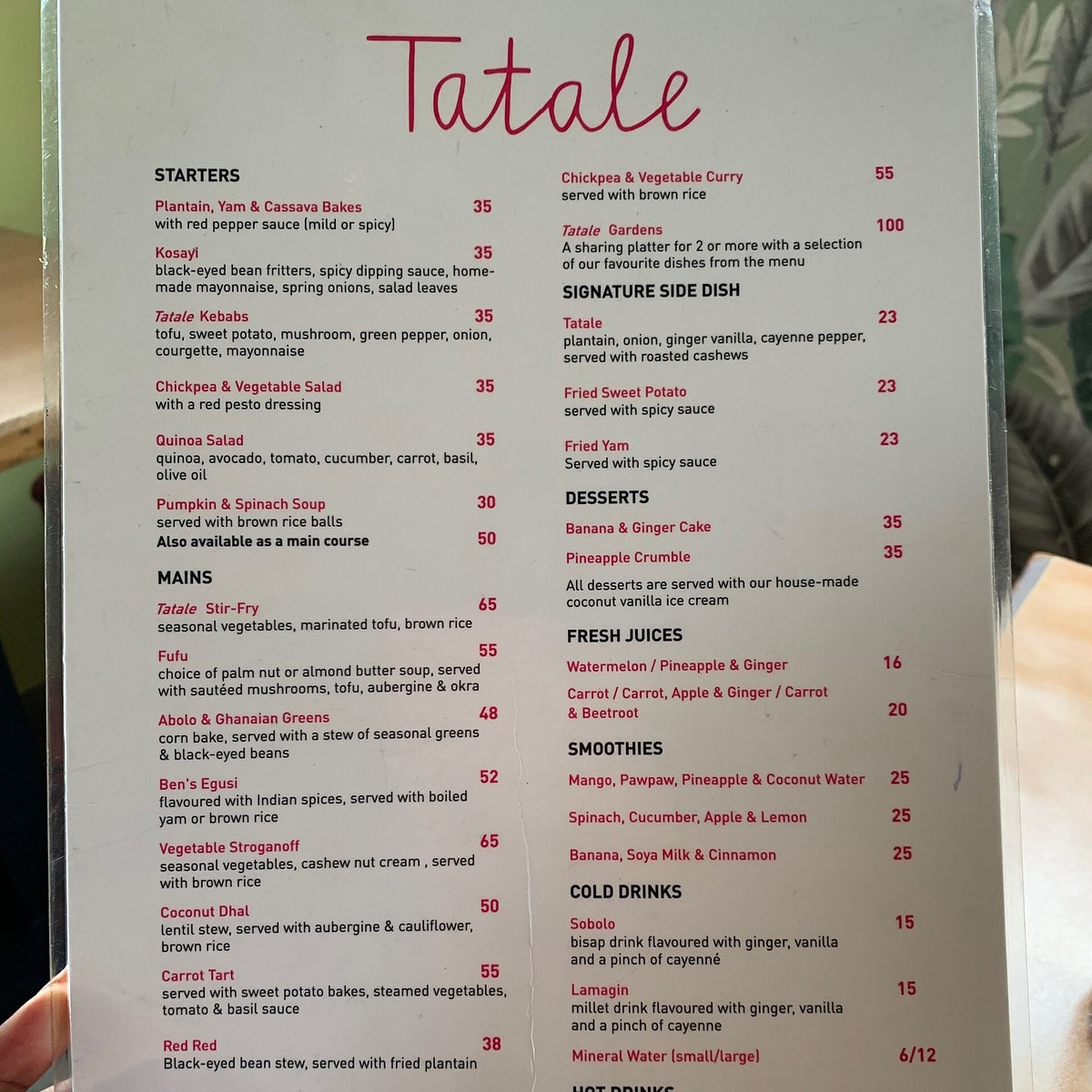 The Ambiance at Tatale
Tatale evokes a family-friendly vibe from the moment of arrival. We were greeted outside while trying to determine if outdoor or indoor seating would be best and were met by the hostess to escort us inside.
The establishment seems like a great place to catch up with friends, bring a parent, or loved one, and just feels relaxing.
Tatale dims its lights at night, and the vibe is a 10/10. This restaurant provides a feeling of intimacy that can't be explained, only experienced. It's personable and refreshing. The staff makes you feel like you've been visiting the place for years.
The Food at Tatale
Tatale serves vegan cuisine, which of course, means no meat or dairy products are used as ingredients at Tatale. This made me even more excited to try the food. Tatale has a variety of Ghanaian dishes they make, and most traditional dishes here can be meat-heavy and dairy inclusive. I was very curious to see how Tatale would place a spin on these dishes with their vegan alternatives.
My first meal ever at Tatale was the Chickpea & Vegetable Curry served with brown rice. I was beyond impressed with what was served.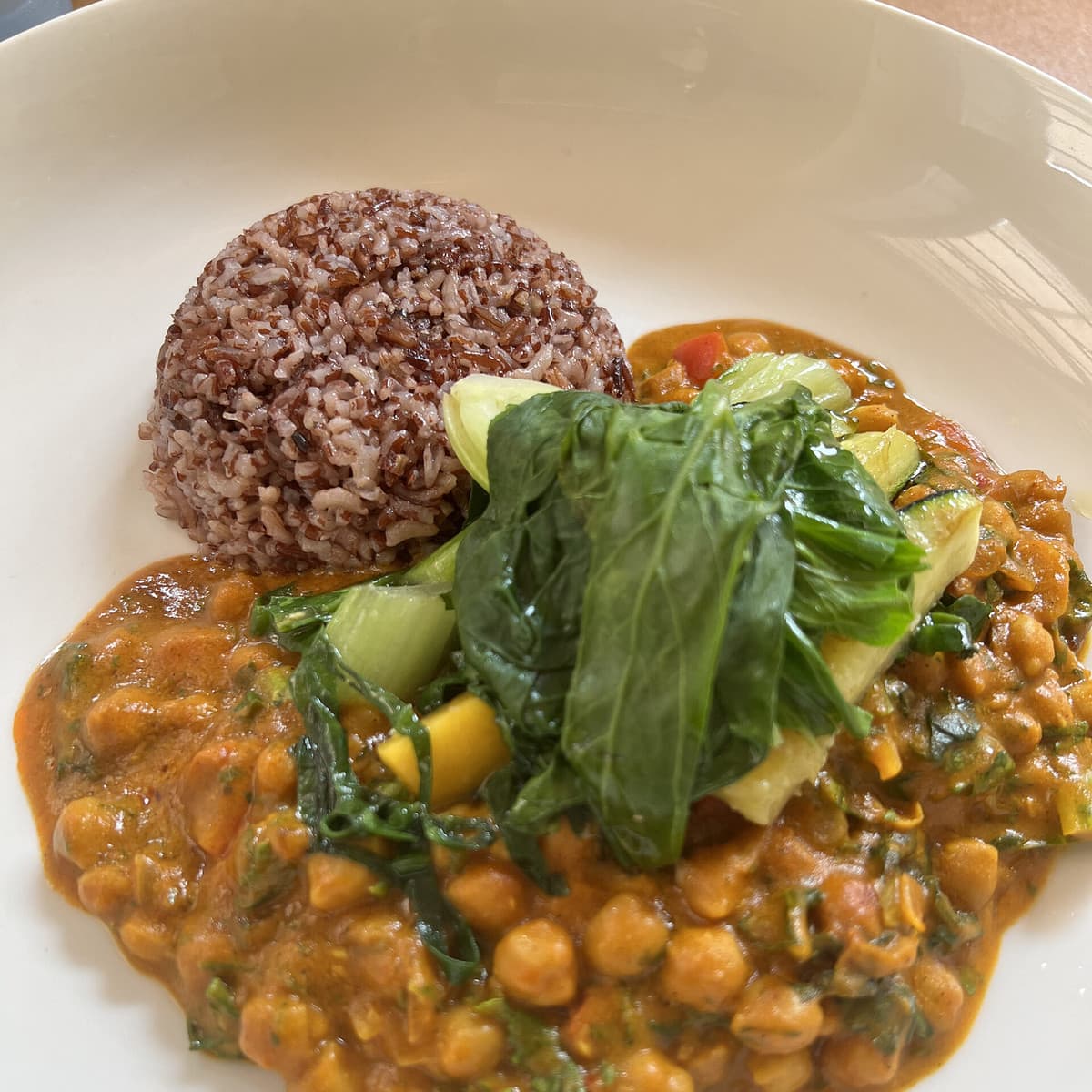 The presentation was stunning and served in a large white bowl with the curry sauce beautifully garnished. With more visits, I've come to learn that Tatale is usually very generous with its portion sizes. The portions are usually enough for me to eat half while at the restaurant and take the other half home to have as leftovers the next day.
The owner Ben threw in complementary pieces of Tatale, a signature side dish, for us to try! While the Tatale is not something I would order again, the gesture was heartwarming, and I loved that I got to try the dish named after the place.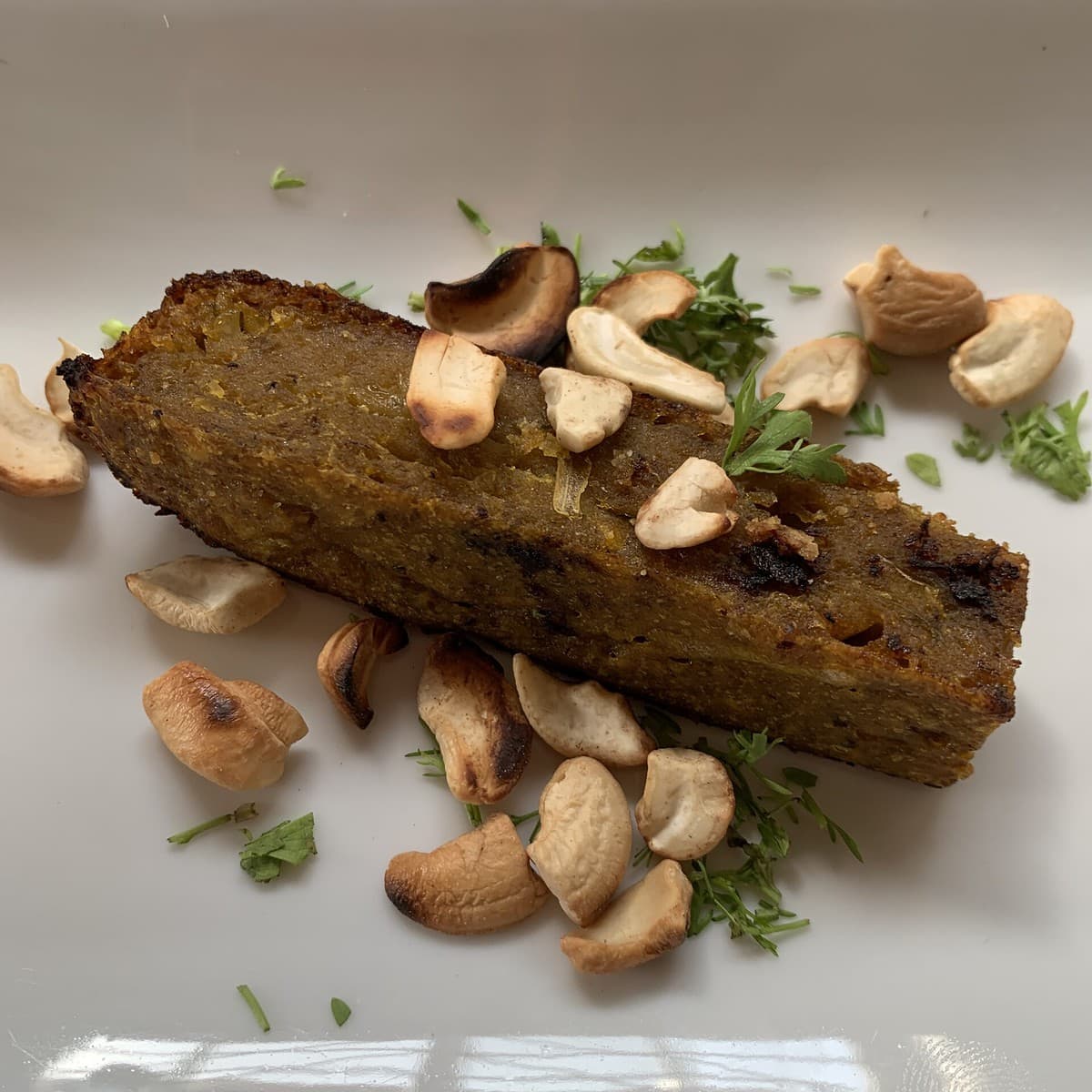 It is important to mention that I do not think you will have one of the BEST meals of your life at Tatale. I didn't find the food to be overwhelmingly good in the sense that it would become one of my favorite restaurants in Accra. If you are especially used to eating meat and dairy, it probably won't be one of your favorites. However, for a healthy, nutritious, and filling vegan meal, it was great.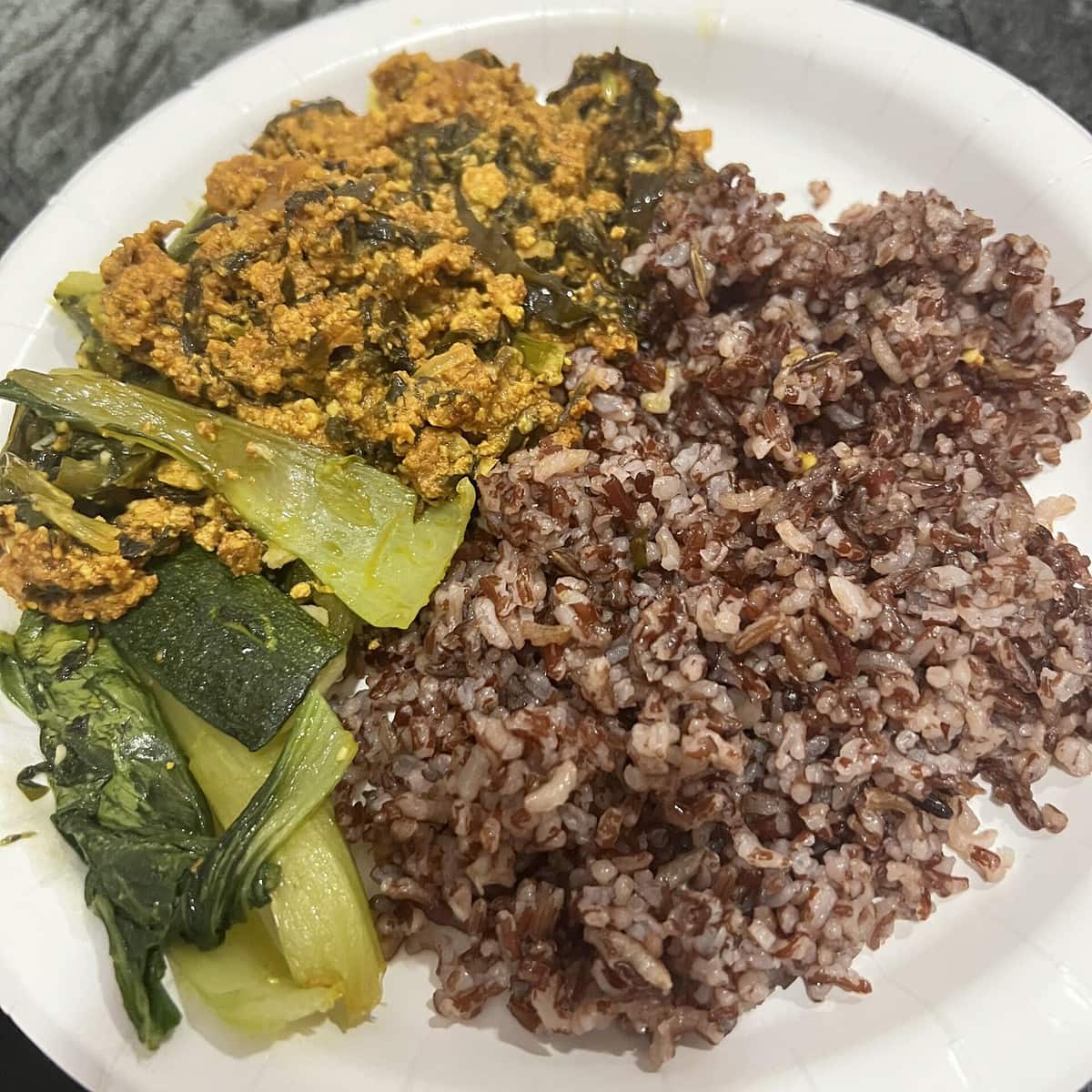 The Service at Tatale
The service at Tatale was great. Customer service in Ghana is generally horrible, so it almost always comes as a surprise when I go somewhere, and the staff is attentive and caring to their guests.
The hostess was very alert the entire time, helped my lunch date and me decide on our meals, and frequently checked on us to ensure we were okay. We spent 2.5 hours here because of how great the vibe was.
I've even had the chef come to me personally in Tatale and make sure the ingredients he would be using were okay with me.
I will say that the food takes a while to prepare (30 minutes – 1 hour). The time will go by fast if you have company, but if you don't, you may want to keep yourself entertained in some way or just take the time to relax.
It is worth it because the food is made to order, so you can expect fresh, nutritious vegan food.
Retail Options Available at Tatale
I was impressed that Tatale displays products and healthy foods for sale in-store. From lentil beans to quinoa, the restaurant presents the opportunity for you to do a mini grocery shop haul after your delicious meal.
After trying the Chickpea Curry, I decided to try my hand at a similar recipe, so I purchased some ingredients from Tatale. The chef took the time to write a list of all the needed ingredients and shop accordingly so I could also get the ingredients somewhere else if needed. You don't find great service and care like this often in Accra.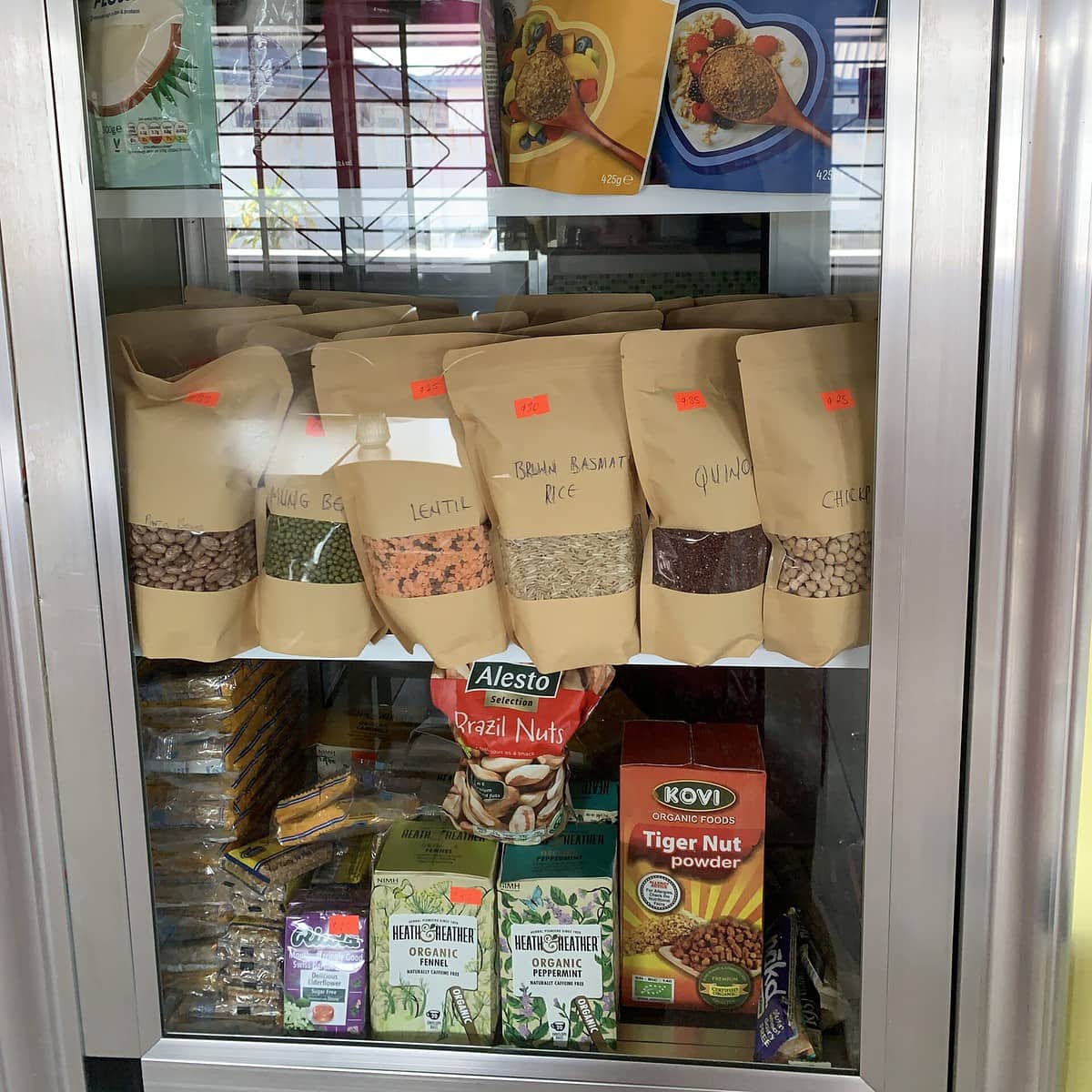 My Interaction with the Owner
The owner Ben deserves his own subheading for sure because he is a great embodiment of what it looks like when business owners in Ghana cherish their business and keep people at the core.
It speaks volumes to me when I enter a restaurant and the owner is present. Not physically present but actively engaging with guests. Ben's warm personality was infectious, and he left us with great words of wisdom on life in Ghana, business in Ghana, and life in general.
You have to be in Ghana for a while to understand the frustration many people have with businesses and customer service in this country. I find that sometimes people just don't care, and it shows in and out.
At Tatale, not only did the fresh food leave a great taste in my mouth, but my heart was truly warmed by finding a restaurant where the owners still care about their brand and customers.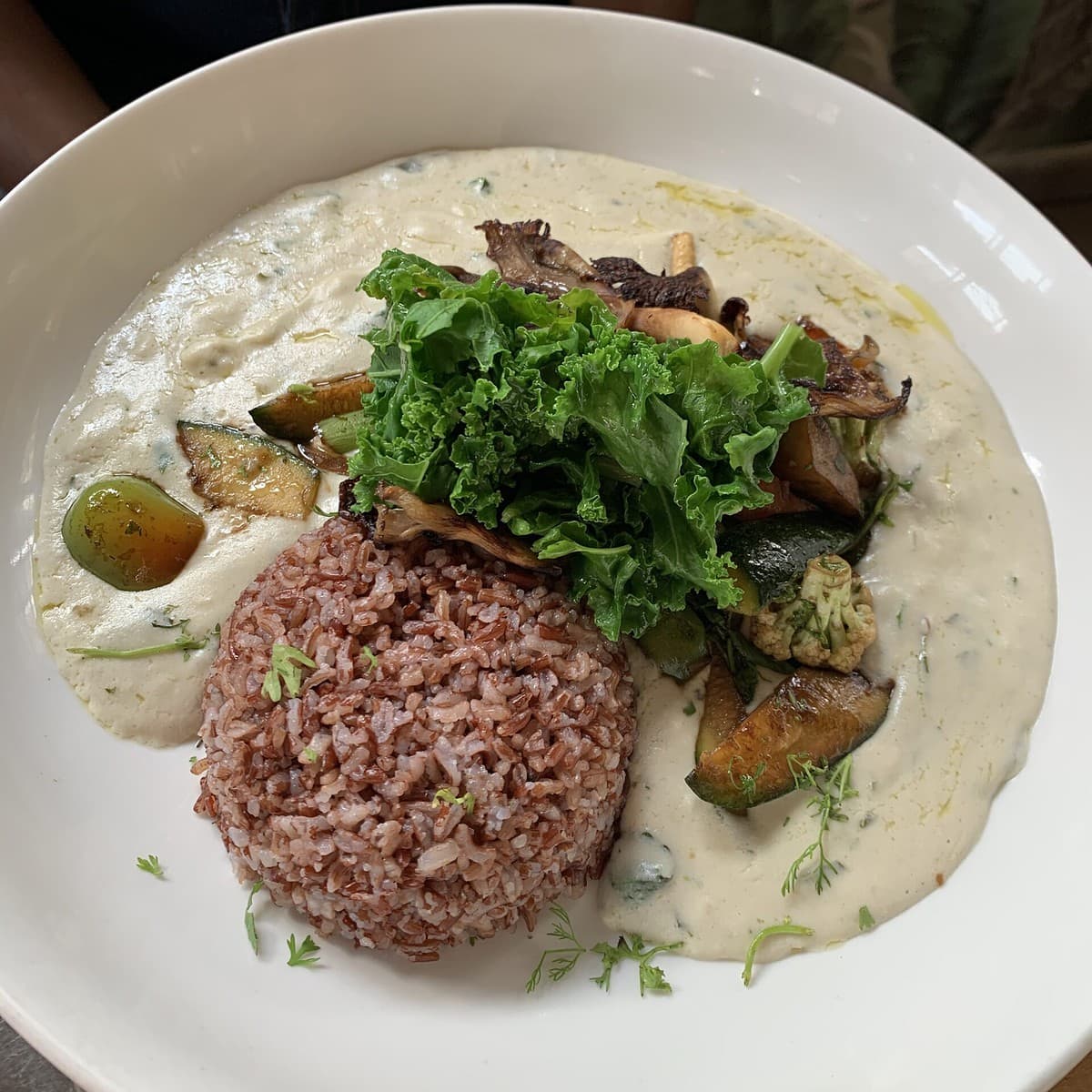 Dine or Dash" Ratings + Would I Recommend Tatale?
Food: 8/10 – For a vegan establishment, Tatale has some of the best vegan dishes I've ever had in my life. The food is refreshing and tastes good, but it was not anything that I would rave about to others. 
Service: 10/10 – Great service is hard to come by in Accra, and Tatale checked off all the boxes in terms of delivering good service during all of my visits. 
Ambiance: 10/10 – The vibe of Tatale is cozy, warm, and family-oriented. With these descriptions in mind, the ambiance gets 10 stars because I feel it does this well.
Price: $ – The prices are standard for Accra. The price ranges from 30 GHS to 65 GHS. I found this to be a great price for the portion sizes that are given and considering the fact that the ingredients are freshly sourced.
Overall, Tatale gets a "Dine" from me! I've been here several times and ordered delivery from Tatale on occasion. I don't think it's a MUST try in Accra, but if your schedule allows it or you're looking to try something new, consider stopping by Tatale.
If you have any questions about visiting Tatale, feel free to drop them down below! If you end up visiting, let me know in the comments how you liked it!