As a first-generation student, student loan debt is something I've tried to avoid throughout my college career as a way to continue building wealth for myself and my family without having the burden of paying thousands of dollars back in the long run. I've been able to do this through applying for and winning hundreds of scholarships that have allowed me to receive my bachelor's degree for free and now my master's degree in Ghana.
In this blog post, I'll share the graduate fellowship I won in 2020. This fellowship has allowed me to attend graduate school for free. I will also share some tips for winning scholarships and fellowship opportunities so you can take advantage of the programs available to reach your goals for the free!
**Disclaimer** Please note that this blog post does not reflect the views of the U.S. Department of State or the Charles B. Rangel Fellowship Program in any way. All thoughts and opinions expressed in this blog post are my own. 
The Charles B. Rangel Fellowship 
In September 2020, I applied to be part of the 2021 Charles B. Rangel Fellowship. The fellowship selects 45 fellows every year to attend graduate school and eventually become Foreign Service Officers (diplomats) for the U.S. Department of State. Rangel Fellows (when I applied) received $42,000 annually for two years. $24,000 is given for academic tuition and fees for any U.S.-based institution. $18,000 goes directly to fellows to cover other costs like housing, food, transportation, etc.
In exchange for the funding, fellows enter a contract that requires a 5-year commitment to working for the Department of State. The fellowship includes two summer internships: one on Capitol Hill in Washington D.C. with a congressional office and one overseas at a U.S. embassy.
My Experience As A Rangel Fellow 
Applying for the Charles B. Rangel Fellowship is extremely competitive. When I applied in 2020, there were over 1000 applicants. Once the application period closed, from 1000+ applicants, the pool was narrowed down to only 90 finalists. From the 90 finalists, the final 45 Rangel Fellows were selected as winners of the 2021 cohort, one of the spots I secured.
Despite having applied to many scholarships and earning over $100,000 in financial aid throughout my educational career, I can transparently say this was the most challenging program I have ever applied to. For months I woke up at 8 am to work with a writing tutor to perfect my application essay. I studied the Department of State's objectives and learned as much as possible about being a Foreign Service Officer. I'm proud to say the hard work paid off, and I was on my way to securing another degree thanks to the Charles B. Rangel Fellowship.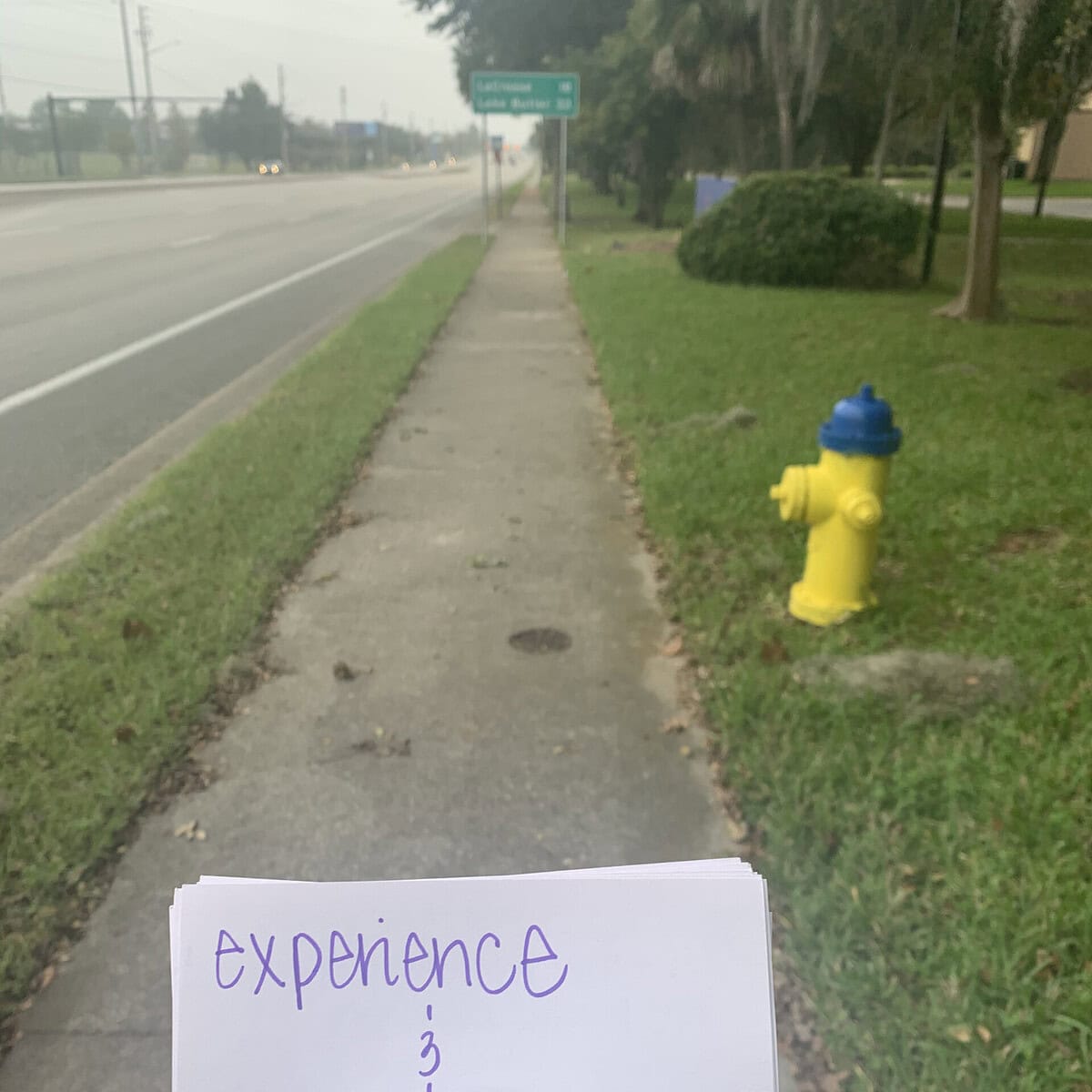 To paint a timeline for you of how life went after winning the fellowship:
July – September 2020: The application period for the 2021 cohort.
September 2020 – December 2020: I was notified of being a finalist and finalist interview process
December 4, 2020: I was officially notified of being selected as a 2021 Rangel Fellow.
December 2020 – May 2021: Filed lots of paperwork for the fellowship and summer congressional internship
May 2021: Graduated with my bachelor's degree.
May 2021: One-week orientation learning more about the Foreign Service, guest speakers, workshops, etc.
June 2021 – August 2021: Completed my congressional internship with the Congressional Hispanic Caucus (virtual).
August 2021: I moved to Ghana one day after my internship ended to start my Master's program.
August 2021 – June 2022: Completed my first year of graduate school
June 2022 – August 2022: Completed my internship with the U.S. Embassy Malabo in Equatorial Guinea (virtual).
August 2022 – May 2022: Completing my second year of graduate school.
May 2022 – August 2022: Scheduled to join the U.S. Foreign Service as a Foreign Service Officer.
As you can imagine, from the time I won the fellowship to now, my life has been very busy but filled with amazing opportunities. The beginning of the program usually takes place in person, but due to the pandemic, many members of my cohort had a very virtual experience. As a result, both of my internships were online, which was a bit disappointing for me (especially for the U.S. embassy fellowship, which I was looking forward to the most). Still, I made the best out of both of my internships, learned a lot, and have a better idea of the Foreign Service.
Choosing Graduate School in Ghana 
As a Rangel Fellow, you have the option of choosing any eligible program (one that is related to international affairs) that is based in the United States. I knew that I wanted to attend either an HBCU or go to school abroad because I had just graduated with my bachelor's degree, was burnt out, and wanted a more personable experience for my Master's degree.
I wanted to major in International Development, but finding a school that was not a predominantly white institution (PWI) was difficult. Morgan State University was the only HBCU with International Studies (as close as I would get to international development or relations), and I began the application process with them. Unfortunately, I faced a lot of difficulty throughout the process (fees that were supposed to be waived were not, my application was wiped in the system after being submitted, and overall inconsistent communication.
My main goal was to go abroad for my Master's degree, so I did not try as hard as I could with Morgan State to get things sorted, but had I chosen to stay in the States, I would have done everything to attend Morgan State.
The program states that the school has to be U.S. based, so when people hear that I am schooling in Ghana, it usually confuses them. I attend Webster University Ghana, located in Accra. The school's main campus is in Saint Louis, Missouri, which is how I was able to attend within the guidelines of the fellowship program.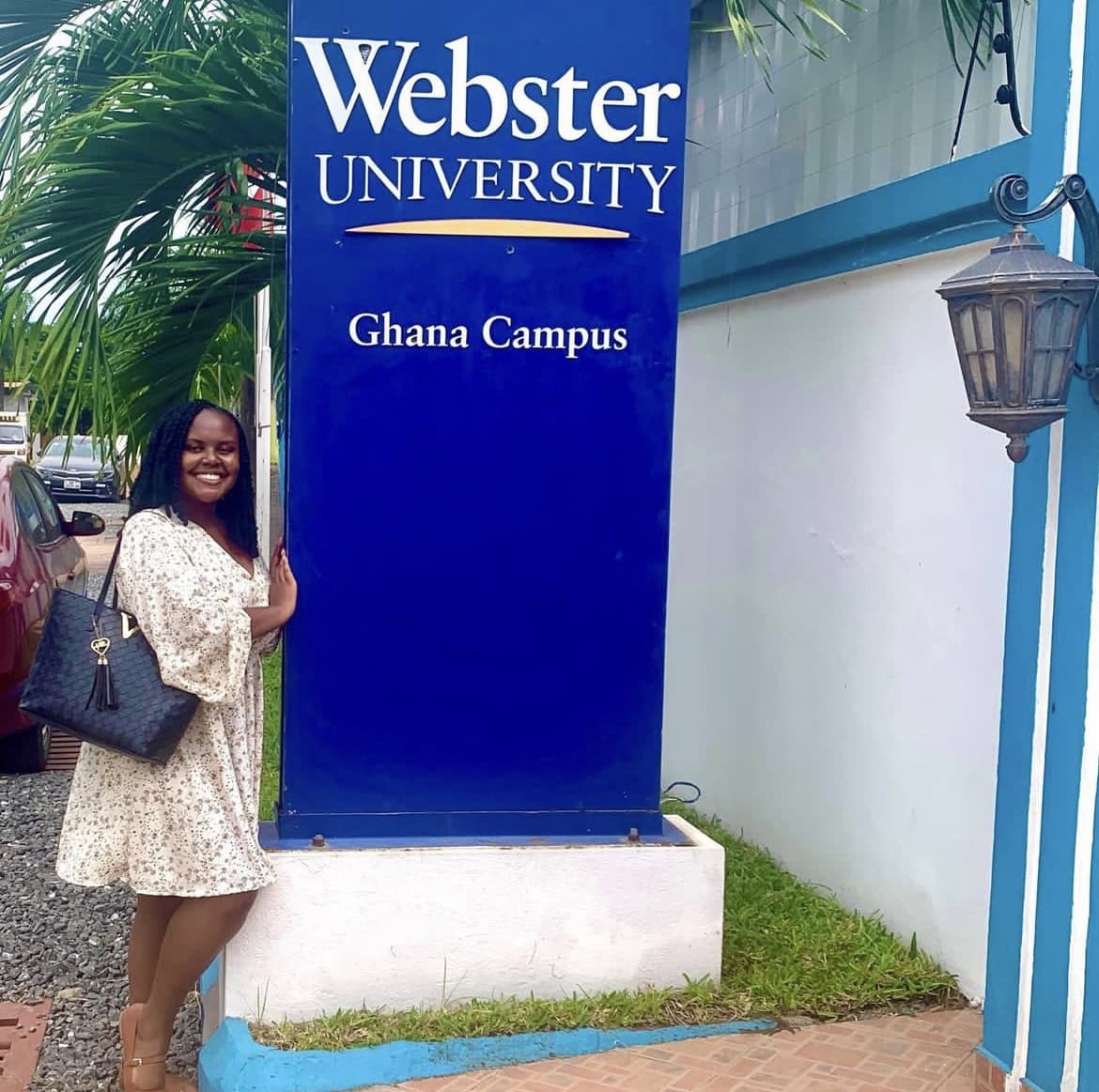 My university also has campuses in the Netherlands, Greece, Austria, and Switzerland, to name a few of the countries I could have chosen to complete my Master's studies. I was planning to attend the Thailand campus, but the school was shutting down at the time, so Ghana felt like the best option, being that I studied abroad in Ghana in 2019 at the same university.
With the provided academic tuition and stipend, I knew my school fees would be fully covered (which means no worrying about applying for additional scholarships or financial aid) and that my stipend would go far with living expenses in Ghana. The degree comes out to about $19,000 as of October 2022.
Living in Ghana's capital, Accra, is not as cheap as people think. Coming to the country with U.S. dollars places me at an advantage, and the cost of living is nowhere as near as high as it would be for me if I chose to attend graduate school in the States, but it's not cheap. My rent is $222/month, but I spend roughly $500+ on transportation monthly. There are also other expenses, but again, financially, I'm happy with the decision. My stipend is used for those expenses primarily while my business and freelance writing career allow me to sustain life abroad, take care of other bills, and continue traveling!
Going to school in Ghana is refreshing. My class sizes are small, all the students know each other, I learn about concepts in the classroom, then I can step outside the classroom and apply what I've learned in the real world. My professors have mainly been Ghanaian, but I've also had professors from countries like Italy, South Africa, and the United States. Going to school abroad does not mean it is easier the way many people think, but the approach at my school is different. For the first time, I'm in a program that prioritizes the actual learning of its students versus just passing out tests. Through open discussions and giving presentations, I actually feel like I am not just memorizing information but retaining it.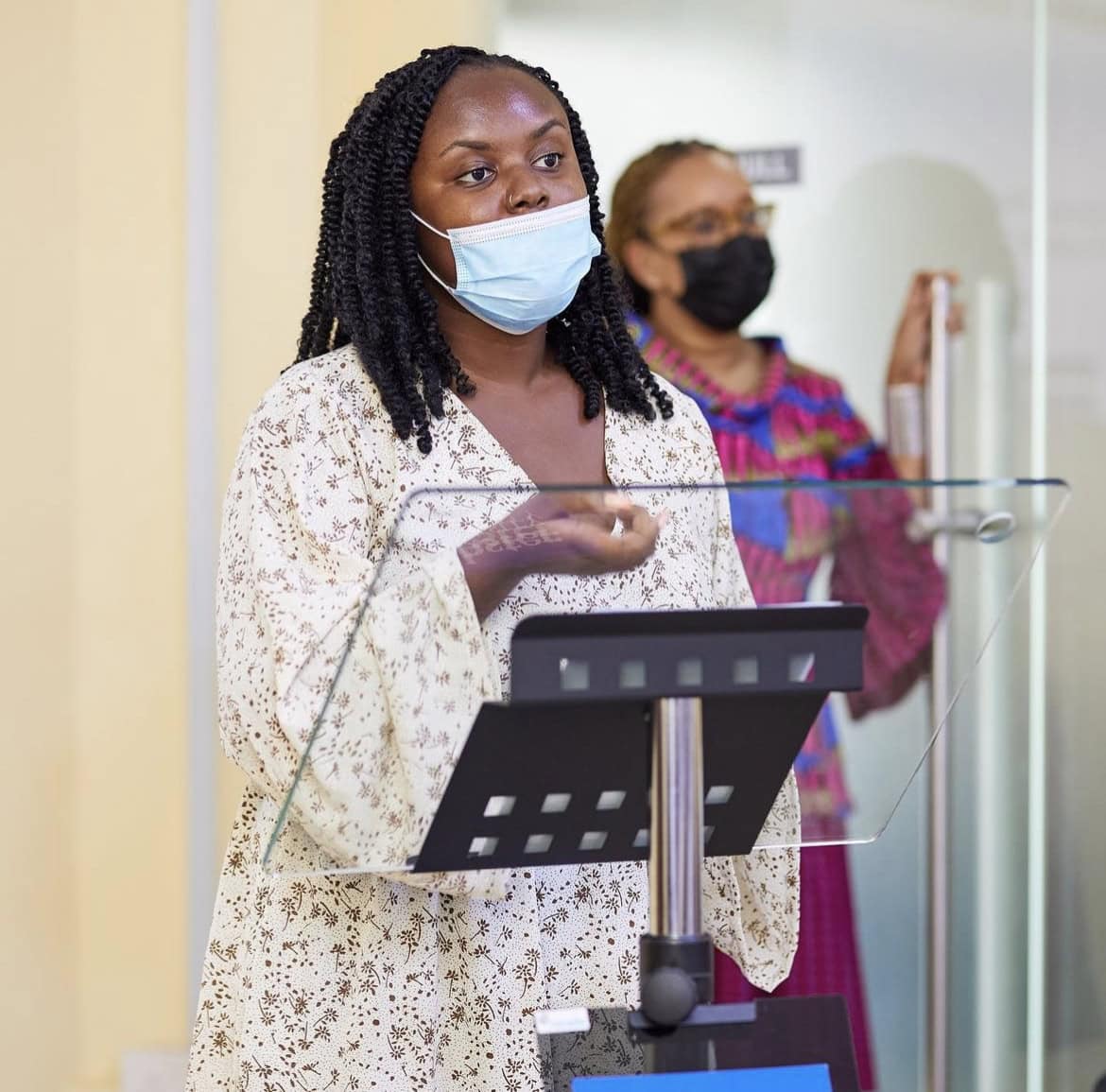 As a graduate student at Webster I have so many opportunities to grow both academically and professionally.
Tips for Applying to Fellowships and Scholarships:
1. If the fellowship you are applying to will grant you entry into your desired career field, be sure to study the industry/what your role will be, and the impact, so you have a good grasp of the qualities you have that can shine through your application.
2. Understand what you are applying for. This goes along with tip number one. Many programs will have webinars to guide you through their expectations and the approach you should take on your application. Study those instructions, take notes, and understand your program's goal so it can reflect on your application.
3. Work with a writing tutor on your application to make your statements as concise as possible. Your essays should answer the question(s), get straight to the point, and be easy to read. My personal statement only allowed 600 words, and as a blogger who can easily pump out 4,000 words, this was challenging. I'm used to writing in detail, and the world limit didn't seem enough to explain to strangers why they should invest thousands of dollars into my future. Working with a writing tutor helped me to get my main point across in a concise manner.
4. Do a little bit of your application every day. Applying for a fellowship is an overwhelming process in general. To avoid getting extremely overwhelmed, break it down into sections. One day try to focus on filling out the general information, and the next day, work on your essay. Give yourself enough time to walk away from your essay and general application for a few days. You will find that you come back to the application with a fresh pair of eyes and see what you can add or take away to enhance your application.
5. Don't hold back on your application(s). Remember that the people reviewing your application have probably never met you before and can only go off of what you provide them. Include any and everything you have done in your career if you can. If you are limited in how much you can include, choose your strongest involvement and experiences.
6. Take the pressure off of yourself. Fellowships can be a lot of pressure so manage the stress by knowing you are qualified for what you are applying for. If it works out, great, but if it doesn't, your qualifications will take you somewhere else where your talents will flourish. Do your best, get lots of rest, and what is meant for you, will never miss you.
I hope this blog post gave some better insight as to how I am getting my Master's degree for free and was helpful and informative for you on your journey to obtaining free education if you choose to pursue that route. If there's anything you think I missed, need more clarification on, or have any questions, feel free to comment them below. Please avoid direct messaging me on social media as it is difficult for me to keep track of them and they are hidden sometimes. I will answer your comment within 24-48 hours and would love to help by answering your questions below!