Freelance writing is often listed as an additional way to make income by many. The attraction is being able to work remotely while being paid to do something you do daily: write. As someone who broke into the travel writing space in 2022, becoming a freelance travel writer is easier said than done. 
The "how" to begin freelance travel writing isn't always clearly stated. You may wonder what the exact steps are for becoming a freelance travel writer, how much it pays, how to get started as a beginner, etc.
In this blog post, I will tell you exactly how I became a freelance travel writer, share some tips on how to start freelance writing, and give some insight into the travel writing world as a beginner so you can learn how to become a freelance travel writer!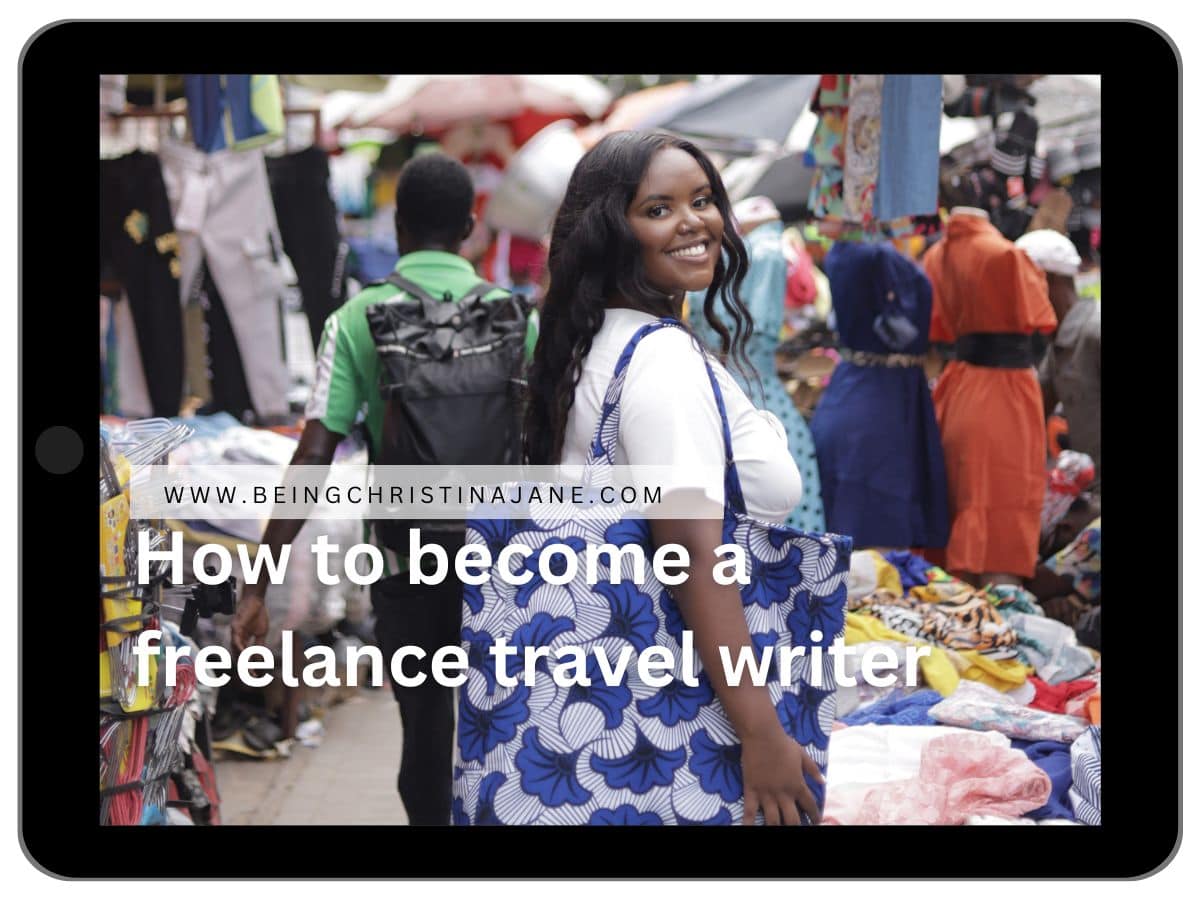 This blog post will focus on travel, but you can apply these tips to begin freelance writing for any industry!
Disclaimer: This blog post recounts my journey as a freelance travel writer and what I did to start travel writing in 2022. I firmly believe in creating your own path and do not think there is one way to get to where you want to be. The circumstances I found myself in to begin travel writing may not apply to you or be realistic for your path (i.e., writing for free). Take what you can from this post and leave behind what isn't for you!
Qualifications for Becoming A Freelance Travel Writer
There are no official qualifications/guidelines for becoming a freelance travel writer. If you have an interest in contributing to travel publications, you can! This is what I love about the freelance writing world and what makes the freelance journalism industry so diverse. People from all backgrounds can contribute their unique experiences and encounters on notable platforms.
I don't want to make this sound easy because it isn't necessarily. Being a freelancer generally takes a lot of creativity, self-motivation, discipline, and consistency to see results and success.
The point is that it is attainable and not that difficult to break into, as long as you have fresh ideas, strong pitches, and can deliver quality work, which we will get into in this blog post.
How I Became A Freelance Travel Writer
I want to clarify that I knew absolutely nothing about this industry and how it worked before starting. That's what motivated me to write this blog post, as I remember how lost I felt. I want to share my experience as a true beginner. At the beginning of this year, I had to Google what a byline was. Towards the end of 2022, I had proudly written for publications like Lonely Planet, Fodor's Travel, and Business Insider.
I've always genuinely loved writing. I started my first blog when I was 16. During my undergraduate years, a part of me wanted to major in journalism and was often encouraged to. Still, I didn't want assignments and homework to take the fun out of writing for me, so I pursued another degree.
In 2021 I consumed a lot of travel articles and began reading travel publications online almost every day. Soon, I developed an interest in travel writing and contributing as I had a lot of great story ideas, but I wasn't sure if it was attainable as someone who has no official journalism background. My major in undergrad was Interdisciplinary Studies with a concentration in Political Science and a minor in Disaster Management, and I'm currently getting my Master's in International Relations.
I started reading blogs on travel writing, reading the work of my favorite travel writers, took a travel writing workshop, created an entirely new Twitter account solely for finding travel writing opportunities, and booked calls with travel writers to ask questions about travel writing and learn more about the industry.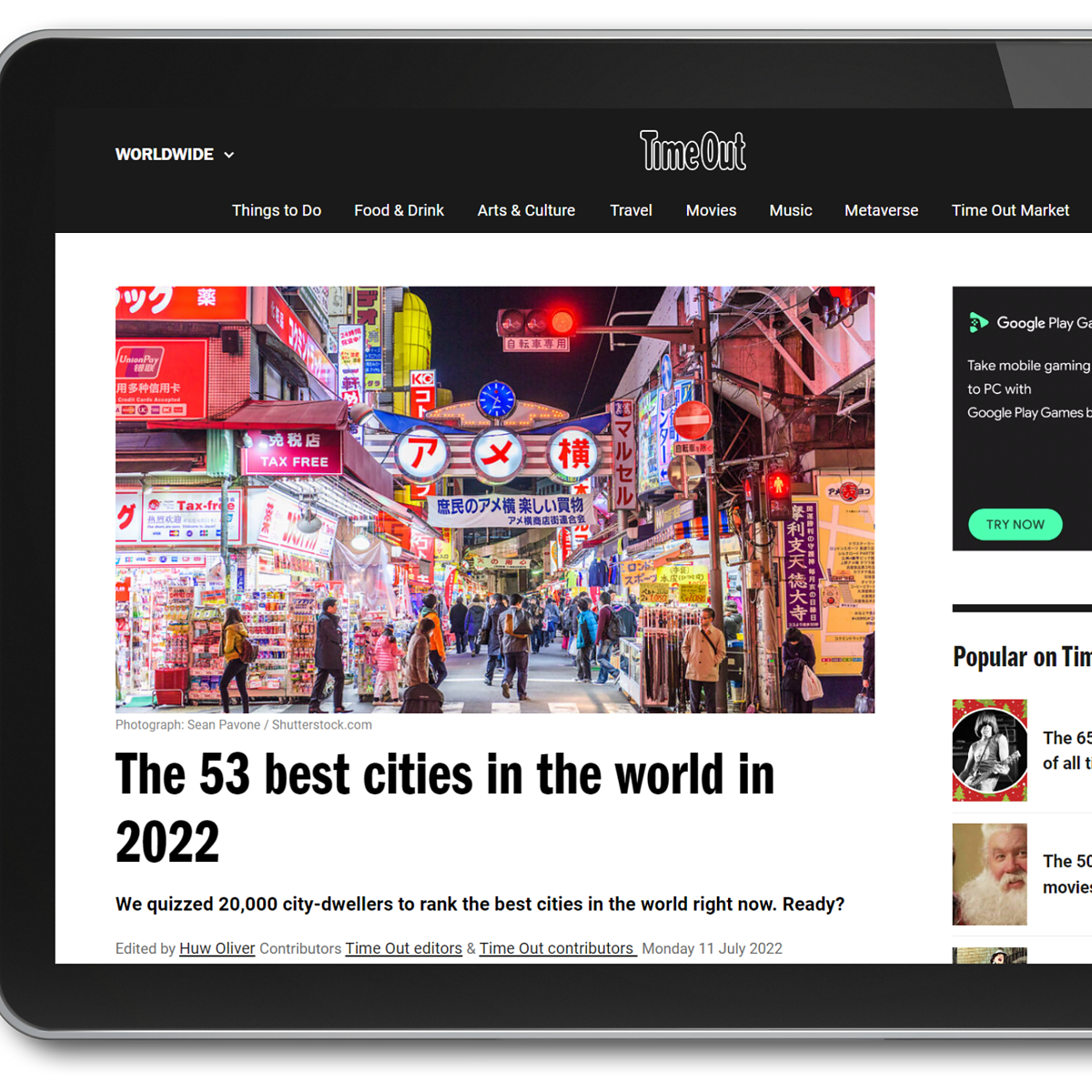 The Pandemic Proof Travel Writing Workshop
When researching how to become a travel writer, one of the few travel writers I knew of at the time, Travis Levius, announced that he would be releasing a travel writing workshop. Right on time! I was excited to take the workshop because I frequently read his work and considered him to be an expert in the field.
The workshop provided me with a great foundation for travel writing and answered many of the questions I had as a beginner. If you can invest in the $109 recorded workshop, I highly recommend it.
Writing for brands for free to build my portfolio
This is very controversial in the freelance writing space, but it was something I was willing to do initially. At the time, I only had samples from my blog, which I didn't feel was an accurate representation of my professional writing abilities, as I tend to write more relaxed and carefree on my blog. Also, I wanted my name to be on platforms that were not my own to help editors see that I had written for others before, even if they weren't "big bylines."
I chose two brands I genuinely liked: Travel Time Africa and Haitians Who Blog, and sent emails asking if I could contribute to their online blogs monthly as a writer.
Travel Time Africa is a travel company based in Ghana that had an ad up looking for a volunteer travel writer. I had plenty of stories I wanted to write about Ghana, so this company gave me the platforms to do so.
As a Haitian-American, Haitians Who Blog allowed me to practice interview-form article writing and write on general lifestyle topics.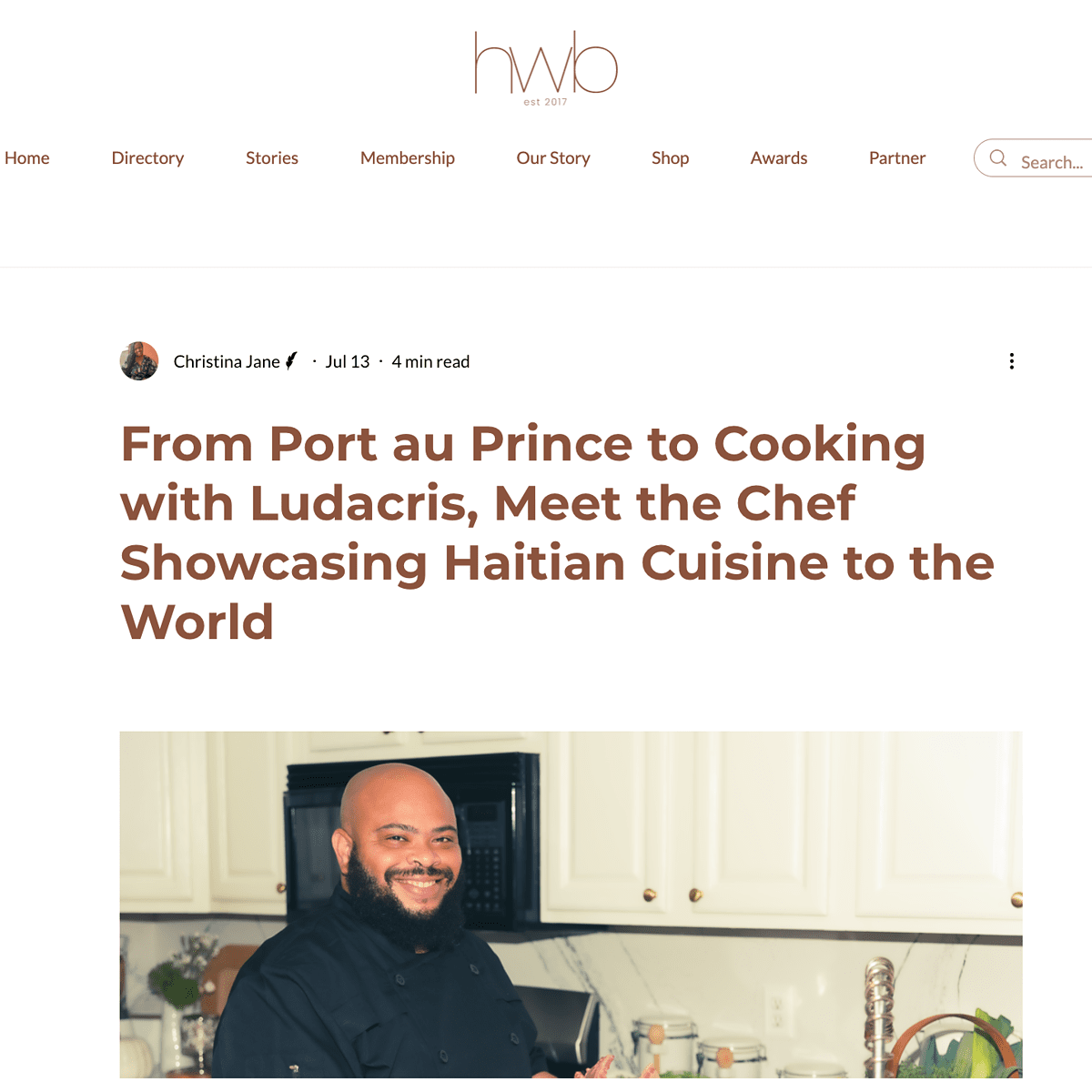 I told myself that I would write for these publications for free for six months, and, in February, I received my first commissioned article. Around months 3-4, I began to receive enough paid writing assignments to where I did not have the time to devote to free writing. Towards the 6-month mark, I offered to continue writing for payment for these publications, but professionally expressed that I have to prioritize paid writing opportunities to continue to grow as a writer.
I love writing, so writing for free never felt like a chore to me, but something that helped me to strengthen my writing, build new connections, and have samples to include in my writing portfolio.
———
How To Get Travel Writing Assignments
The two common ways to get assignments as a freelance travel writer I've seen are 1) pitching story ideas to editors and 2) responding to calls for pitches posted by editors on social media platforms.
How to Pitch an Article Idea for a Publication
A pitch is a short excerpt you send to an editor that explains briefly what your story idea is about and why it should be published. Pitching is what is going to get you a "yes" when reaching out to editors. You don't just want to reach out and say you want to write for their publication, but you want to have a specific idea of what you want to contribute and why they should say yes to you. Pitches are not usually long, so you have about 2-4 paragraphs to sell your story in an email.
From personal experience, I can say that crafting good pitches take time. This may be one of the pain points you face in the beginning. There isn't really a right way to pitch, but some editors may say what they want you to include in a pitch.
The editor of Fodor's Travel Eva, created a pitching thread on Twitter that explains how to pitch:
I found this to be extremely helpful, applied it when pitching to her, and had my first travel writing article published in Fodor's Travel!
This is the pitch I sent for that story: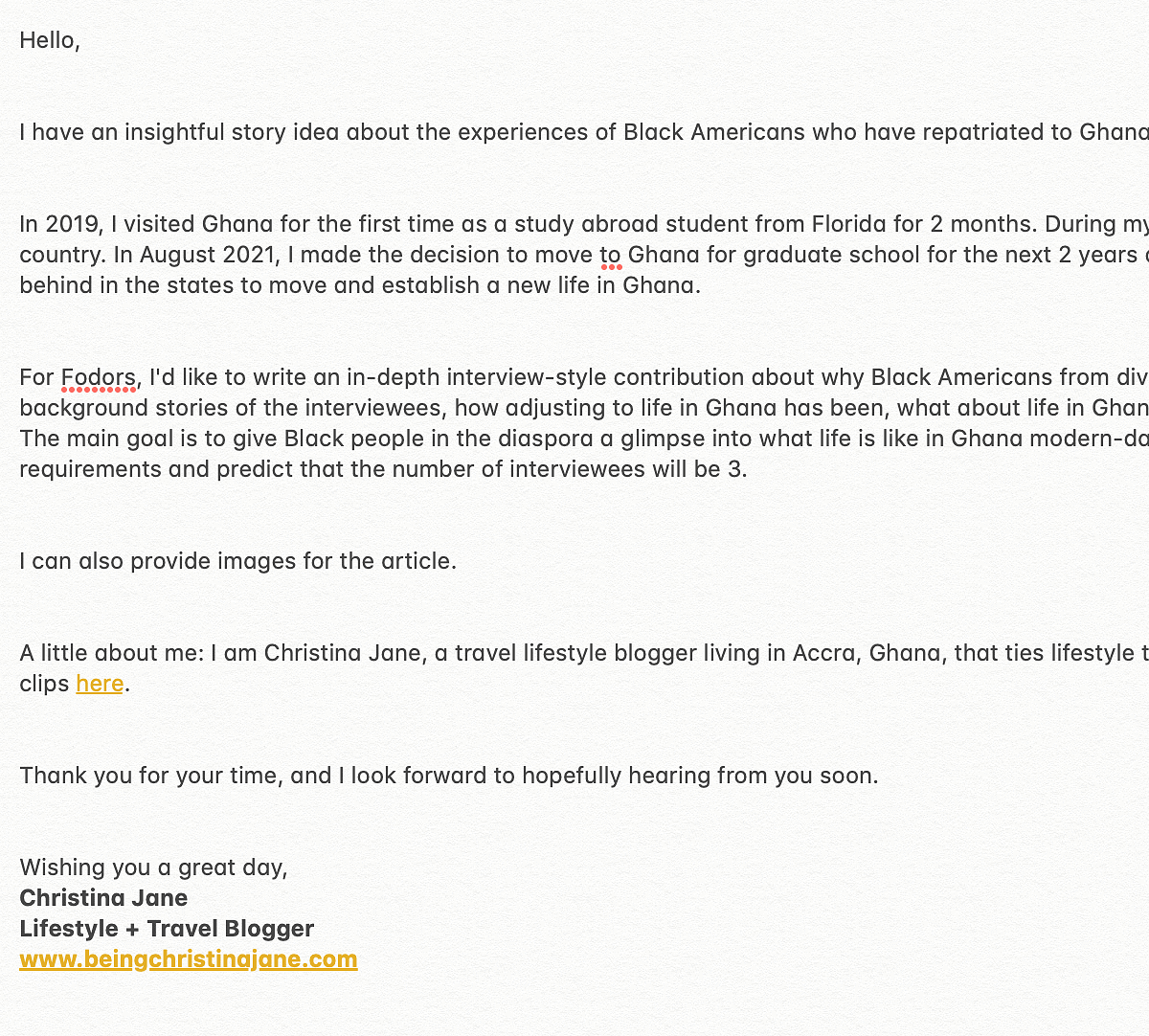 This was the final result: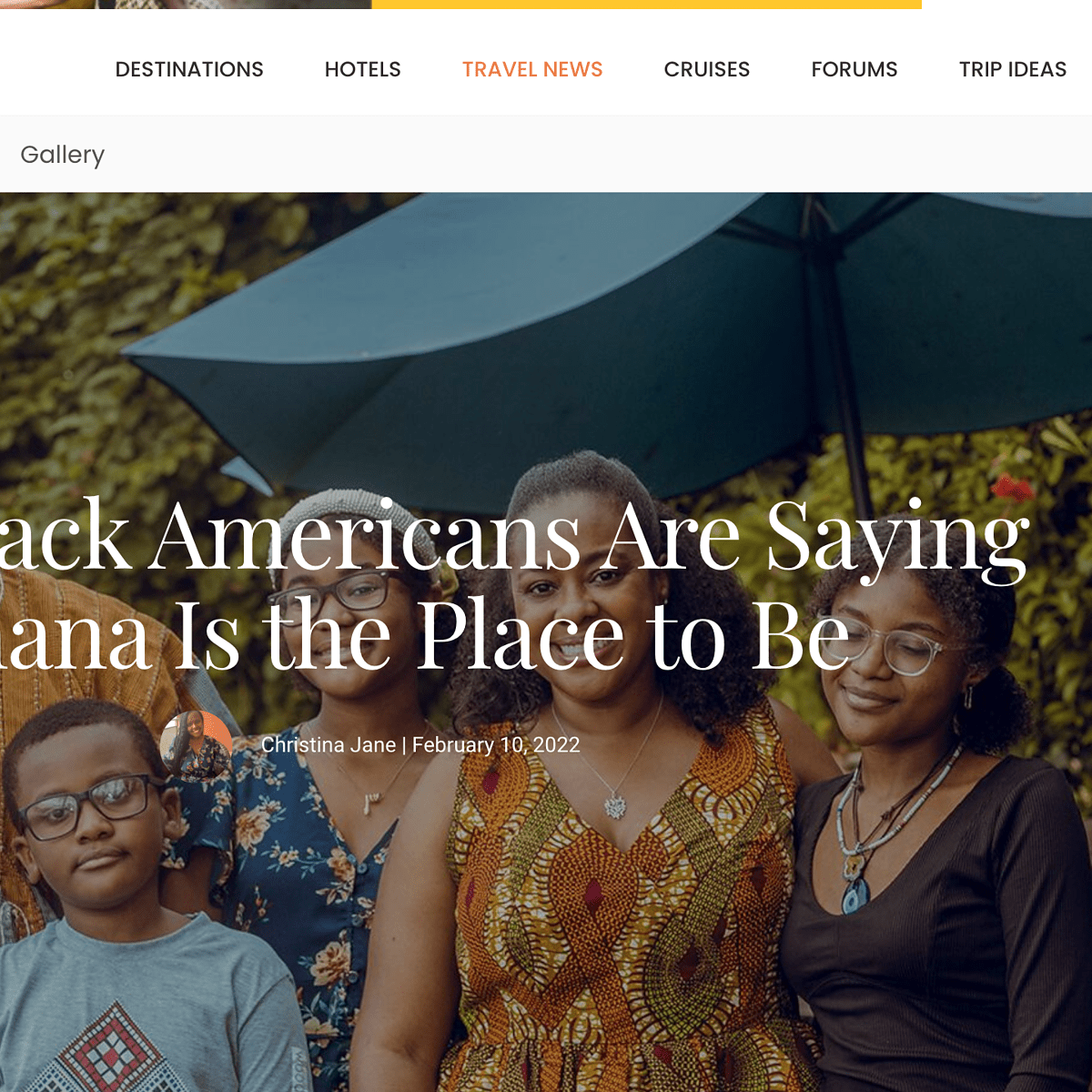 Breaking Down My Pitch
If we break the pitch I sent to Fodor's Travel down you can see that: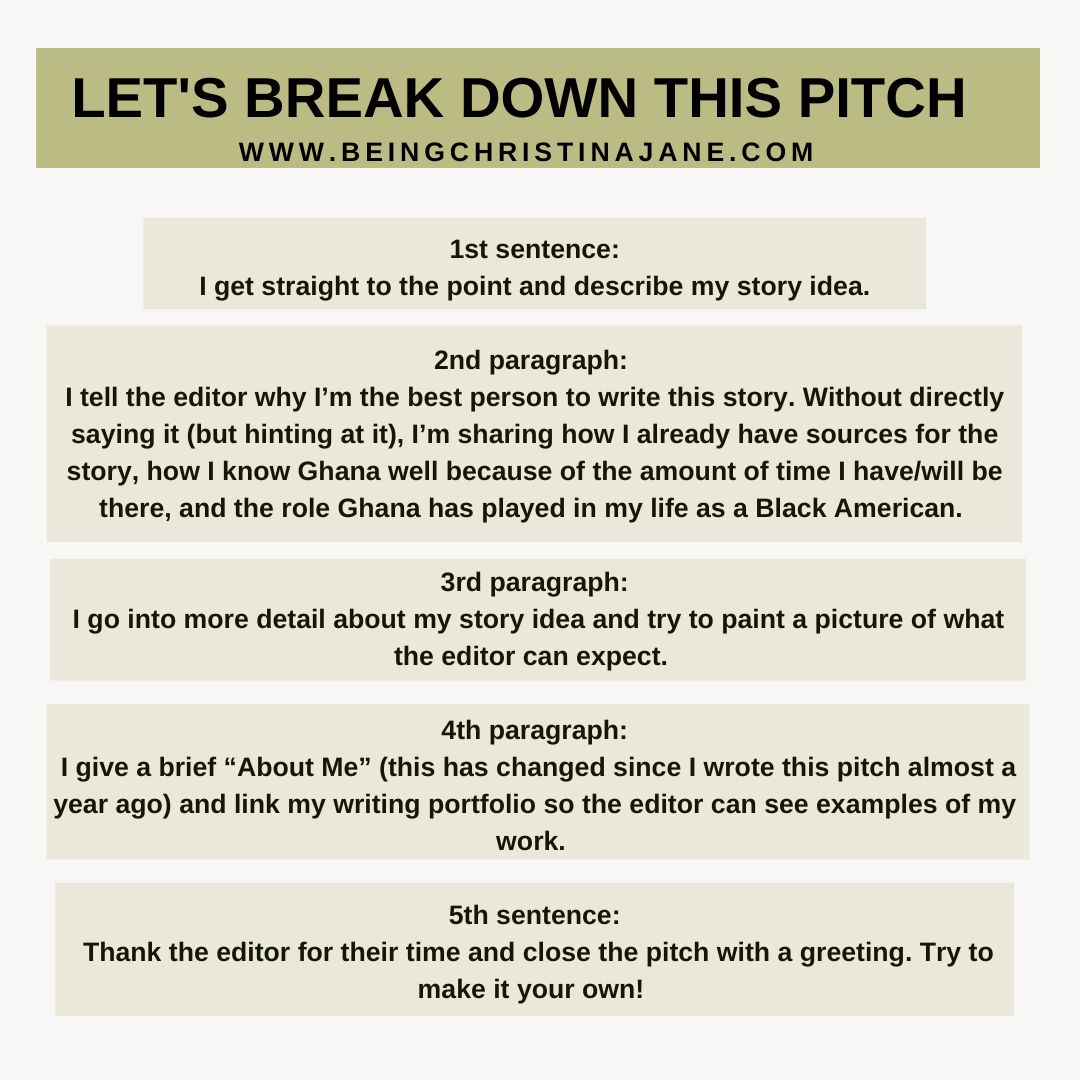 It's worth mentioning that there is no "right" way to pitch. There are guidelines that editors like Eva may give, but with practice, you'll start to see which ways you pitch are most effective in getting responses.
As time went on, I learned how to pitch in a way that is short yet concise and impactful when editors are reading it, so everything they need to know is listed with the most important information (the story idea) at the beginning.
I used to place the "About Me" section of my pitches In the first sentence, but now I put it towards the end and leave the story idea at the top so it grabs the editor's attention right away.
What kind of stories should I pitch?
When I first started reaching out to editors, I would pitch the basic "6 things to do in this country" or 10 restaurants in this country" articles. These are the type of articles I saw on travel websites so I thought they would land. Needless to say, these types of pitches NEVER received responses. I learned that publications usually have people within their team that write articles like this or will reach out to specific destination writers to write them. So unless they ask for it on a social platform, these are not the ideas that will land you a byline (in my experience unless it's a destination that isn't well covered).
Travel editors are usually looking for fresh ideas and new perspectives. The kind of stories you should pitch to editors will also depend on the publication's style. Many publications, like Condé Nast Traveller and Matador Network, list their guidelines on their websites, so you know what they are looking for. I recommend making a list of publications you are interested in writing for and searching for their guidelines on their websites and editors on Twitter to see when they call for pitches.
Ask yourself these questions:
Navigating Call for Pitches
What is a call for a pitch?
A "call for a pitch" is when editors publicly announce that they are looking to commission certain story ideas. This is usually done on Twitter, and they outline exactly what they are looking for so writers can reach out with relevant story ideas.
Responding to Call for Pitches
A call for pitch or a pitch call is when editors post online exactly the type of articles they are looking to publish. Writers will see these "calls" then pitch related story ideas to the editor via email.
Here is an example of a call for a pitch and what my response was via email: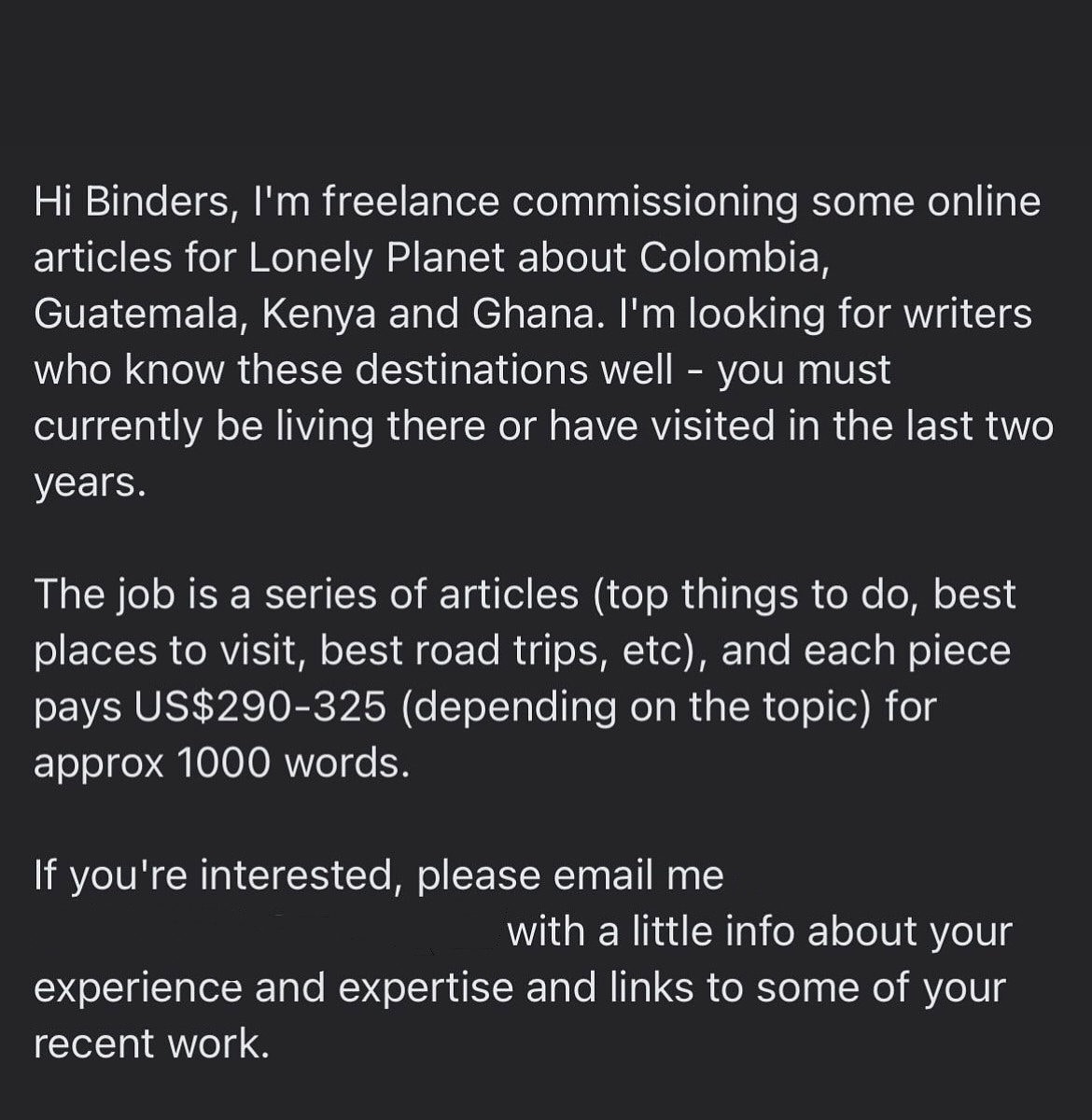 Responding to this call landed me 7 stories with Lonely Planet about Ghana this year!
I've seen calls for pitches from editors who will write that you don't have to be the best writer to contribute to their publications. They are looking for people to share their stories/experiences on a specific topic. This means that there is a demand for certain types of stories, and few people who have the experience to write about it!
A good example of this is Sojourner White's "I took a 52-hour train ride from Chicago to California. Here are 10 things I wish I had packed." article for Insider. Who do you know that is a travel writer AND taking 52-hour train rides? This is pretty unique so editors would be interested in hearing about it!
Also sometimes editors will just ask in general for writers from a specific city or country to reach out to them and introduce themselves for future stories.
Some Places to Look for Travel Writing Opportunities
Twitter
Twitter is the best place to be as an aspiring travel writer. The freelance writing community is huge on Twitter and is where many editors and other freelance writers go to spread the word about travel writing opportunities.
You can use my Twitter account and see what editors I am following to get started on following travel editors. From there, your Twitter page will start to recognize the type of people you follow and suggest other editors and writers to follow.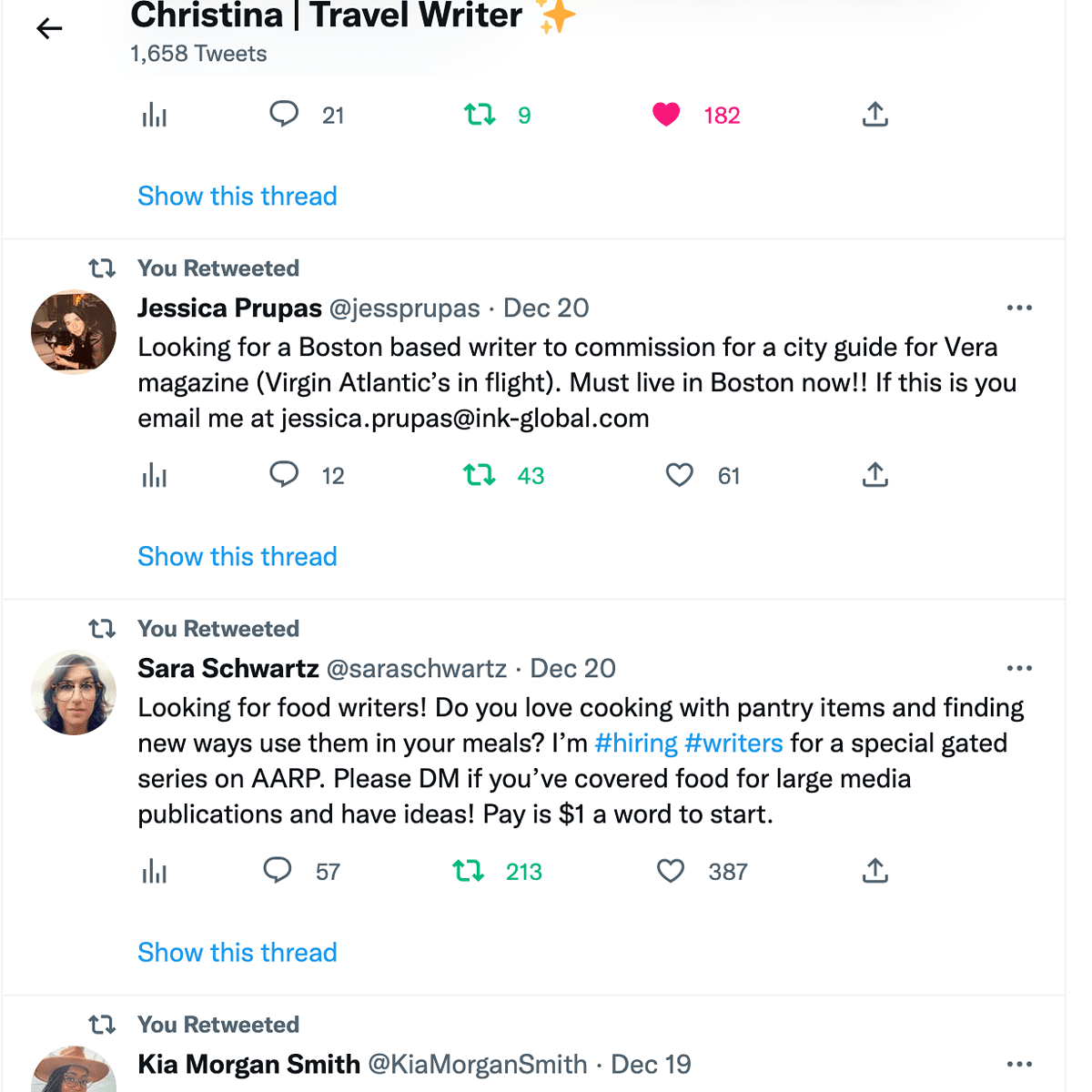 Once you begin going down the rabbit hole of following different editors and other writers, you'll see that you will find a variety of people who write or work for certain publications that list their contact information.
Also, utilize Twitter's search engine to search hashtags like #travelwriters #callforpitch #callforpitches to see which recent tweets have been tweeted about travel writing opportunities.
LinkedIn
While I haven't found LinkedIn to be the greatest source for finding travel writing opportunities, there are certainly ones that are listed there.
However, I would recommend getting on LinkedIn to mainly find editors for certain publications and connect with them to stay up-to-date on what they are working on, the types of stories they've been publishing, and getting your name out there.
Post about your life, travel experiences, and what you are up to so people become familiar with your expertise areas and can possibly reach out to you with any assignments.
Connect with me on LinkedIn here!
Being Christina Jane Weekly Email List
Starting on January 8th, 2023, I will be including a list of travel writing opportunities in my weekly emails to those who are subscribed to my email list.
I come across travel writing opportunities every day and don't always qualify to write them, so I will start sharing them with you. This means you won't have to look for these opportunities on your own. A good amount will come straight to your inbox every week from me. Be sure to subscribe, so you don't miss out!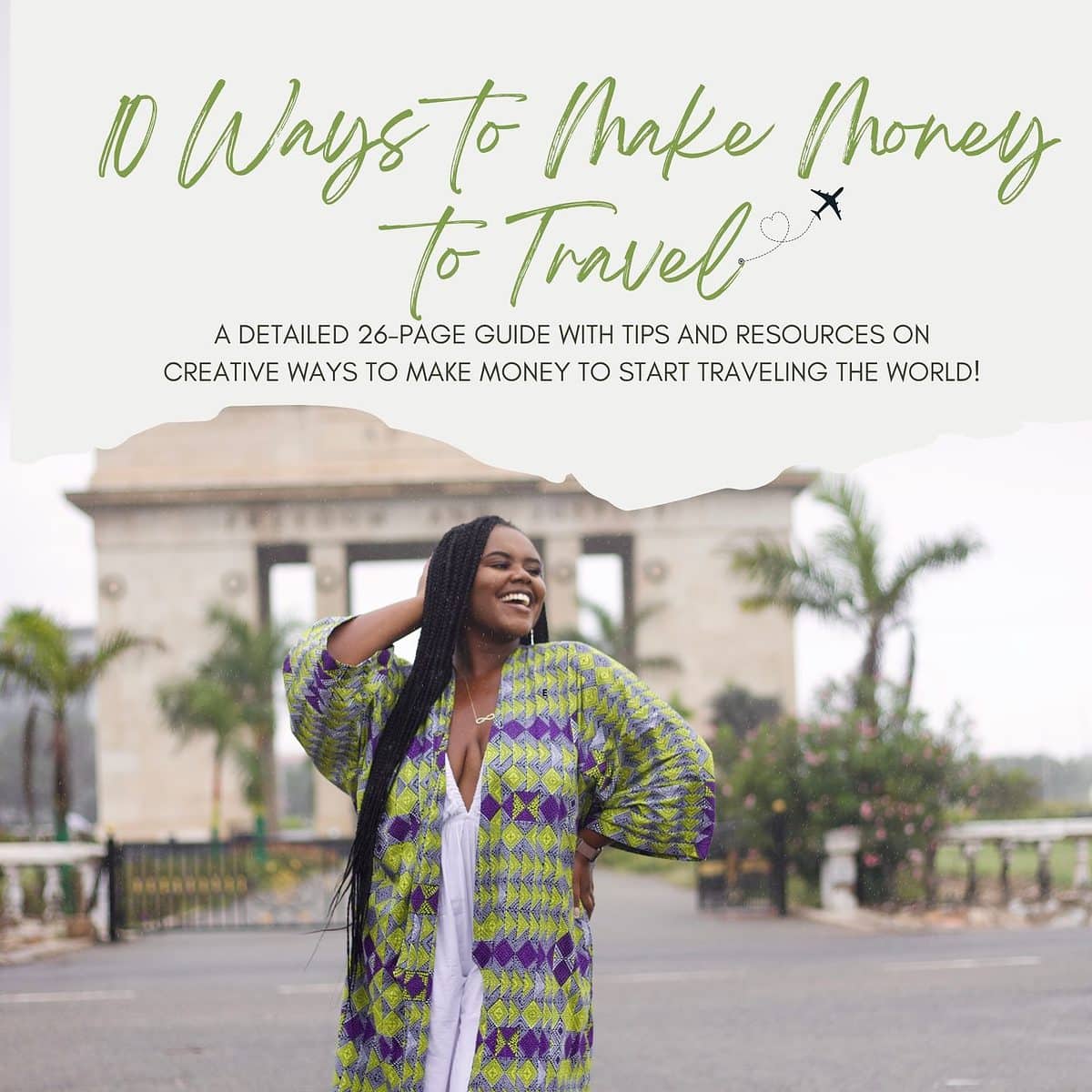 Tips for Aspiring Travel Writers
Read the work of other travel writers
Find 2-4 travel writers who frequently contribute to publications and read their work! Many writers will have their portfolios in their bios for easy access. You can also go on travel publication websites like Travel + Leisure and TimeOut to read the articles.
The idea is to study the styles of the writers, identify what stood out to you about their writing, what areas caught your attention, etc. It's also a good way to get an idea of the kind of submissions publications are looking for based on what is published on the website.
While you're reading, try not to compare your writing to theirs. I honestly used to do this, but once I started writing for more and more publications and brands, I've realized that sometimes editors have specific guidelines on how they want articles. The articles may also be edited in certain areas to the editor's liking. For example, some articles are more SEO-focused, while others may be creative writing pieces about a travel encounter where writers can add a bit more of their writing style to the article.
Some of my favorite travel writers to read are:
Use your blog and/or create a portfolio to showcase your writing abilities
There can be a lot of imposter syndrome and self-doubt when starting your freelance writing journey if you haven't had any articles published yet. However, you don't need to have any published to earn your first commissioned article for a travel publication. I know because that was my situation. I only had a blog that was not the best reflection of my writing.
I started my first writing portfolio on Contently, which is a great place to showcase your writing in one place. I added some of my blog posts and, eventually, the free articles I was writing for Travel Time Africa and Haitians Who Blog.
If you don't have a blog or don't have any examples of your writing, you can add like past school assignments (related to the niche you want to write in) or creative writing projects, consider guest posting on blogs or volunteering to write an article somewhere just to get your portfolio started.
The reality is that editors want to see examples of your writing before they give you that yes to move forward with working with you. How you get those examples is up to you. Before you start pitching and reaching out to editors, I would have a portfolio of at least 3 samples of your writing available.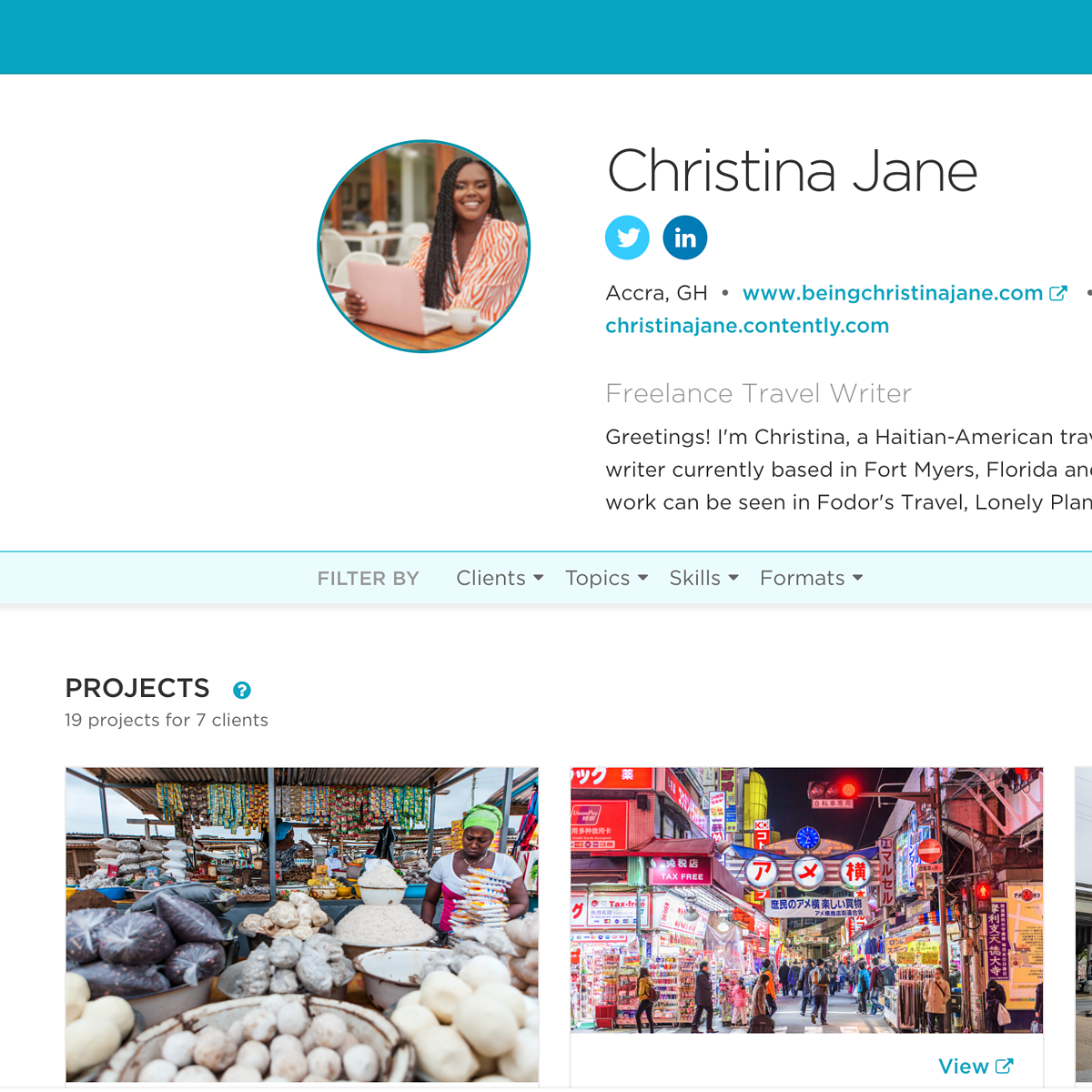 Always follow up with editors
Editors are extremely busy people. Between reading their very full inboxes, commissioning and editing articles, sometimes your pitch may get lost in all they have going on. As a freelance writer, you will want to get comfortable following up with editors. Don't be afraid of coming off as annoying or being a bother. Many editors don't see it that way but as more of a reminder. I recommend following up after a week of no response, then the week after that. Your chances of getting a response increase when you follow up.
Follow directions on call for pitches
When editors are "calling" for pitches, they often specify exactly how they want to be reached out to. Follow these directions to the tea. If an editor drops their email and says to email them, do not direct message them! I can only imagine how frustrating this is for editors and why it would make them less likely to want to work with you.
If they ask you to include certain details and information within your email or pitch, include everything they asked for. This will increase your chances of being selected for an assignment. Remember that editors get many inquiries for stories daily. If they have to choose between someone who followed directions and someone who didn't to move forward, they want to commission the person who can take direction to make their lives easier.
Stay persistent and consistent
As I mentioned, freelance writing requires a lot of dedication and self-motivation. There will be more nos than you receive a yes for a variety of reasons. Do not let those nos get you down or discouraged. You have to keep forming ideas, pitching those ideas, following up, marketing yourself as a writer, etc.
This is why I highly don't recommend getting into this if you are not passionate about writing. There is a lot of work that goes into becoming a freelance travel writer on the back end. If you're dedicated and like what you're doing, it's part of the role, but if not, it may seem like more trouble than it's worth.
I track my pitches in a Google spreadsheet that helps me to stay organized, but mostly I use the Notes section on my IPhone to track pitches: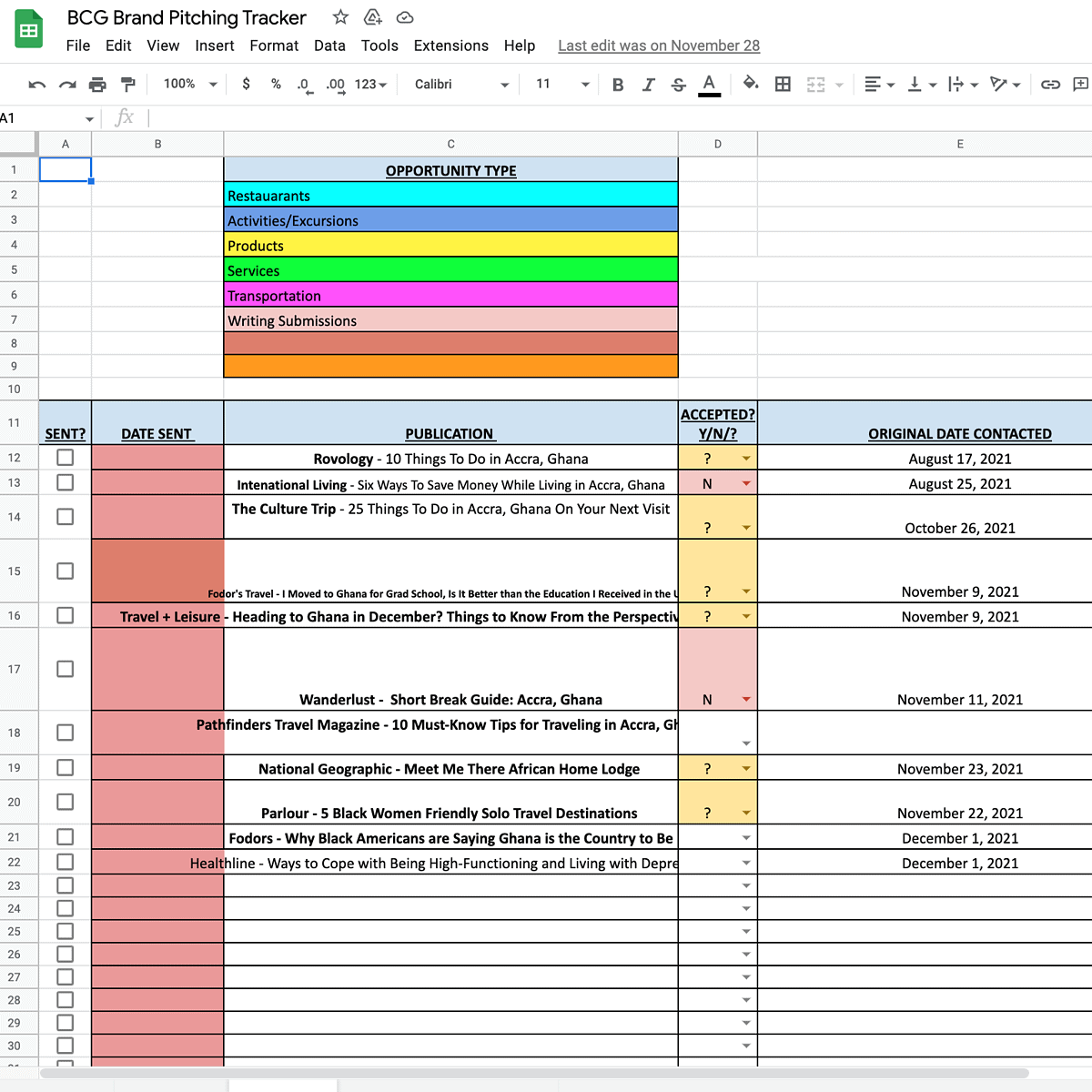 When I was first starting, it was scary for me to reach out with the possibility of receiving rejection. Over time it built my character. Now I don't even flinch when I receive a no, and I have confidence in reaching out for other things like brand partnerships as a blogger.
–
Once you get into the flow of pitching and know where to look for travel writing opportunities, you will have your first "yes," in no time! It will be one of the greatest feelings ever as a freelance travel writer!
Frequently Asked Questions
How do I know what editor to reach out to for a publication?
The easiest way to navigate what editor to reach out to is to find them on Twitter. They usually have their department/role for that publication listed in their bio. Editors will also state in their tweets what type of articles they are looking for. This makes it easy because they are telling you who they are, who they work for, and what type of stories they want all in one place!
What if I can't find any editors for a specific publication?
Editors can be very difficult to find for certain publications, no matter how or where you look online. If you can't seem to find any editors to pitch to for a certain publication, use the general email for that publication to send your pitch. Using the general email can be a hit or miss, but it becomes the best option in this scenario.
How much does travel writing pay?
The pay for travel writing depends on the publication(s) you will write for, as rates vary. Some publications pay per word, while others have set rates they pay for articles. There are travel writing publications that disclose how much they pay on their website.
Editors sometimes include the rate they can pay for certain articles and the word limit they are looking for in their "calls." Otherwise, once you pitch an idea to an editor and they want to commission that idea, they will tell you what they pay at that point.
I hope this blog post was useful in helping to tell you how to become a freelance travel writer! Let me know if this was helpful, and leave any questions you have in the comments below!