You may be considering whether or not virtual assisting is something you want to get into but don't know where to start or what exactly virtual assisting actually is. If you're not looking to become a virtual assistant, you may be a business owner looking to potentially hire one and are wondering how it would be beneficial to your business.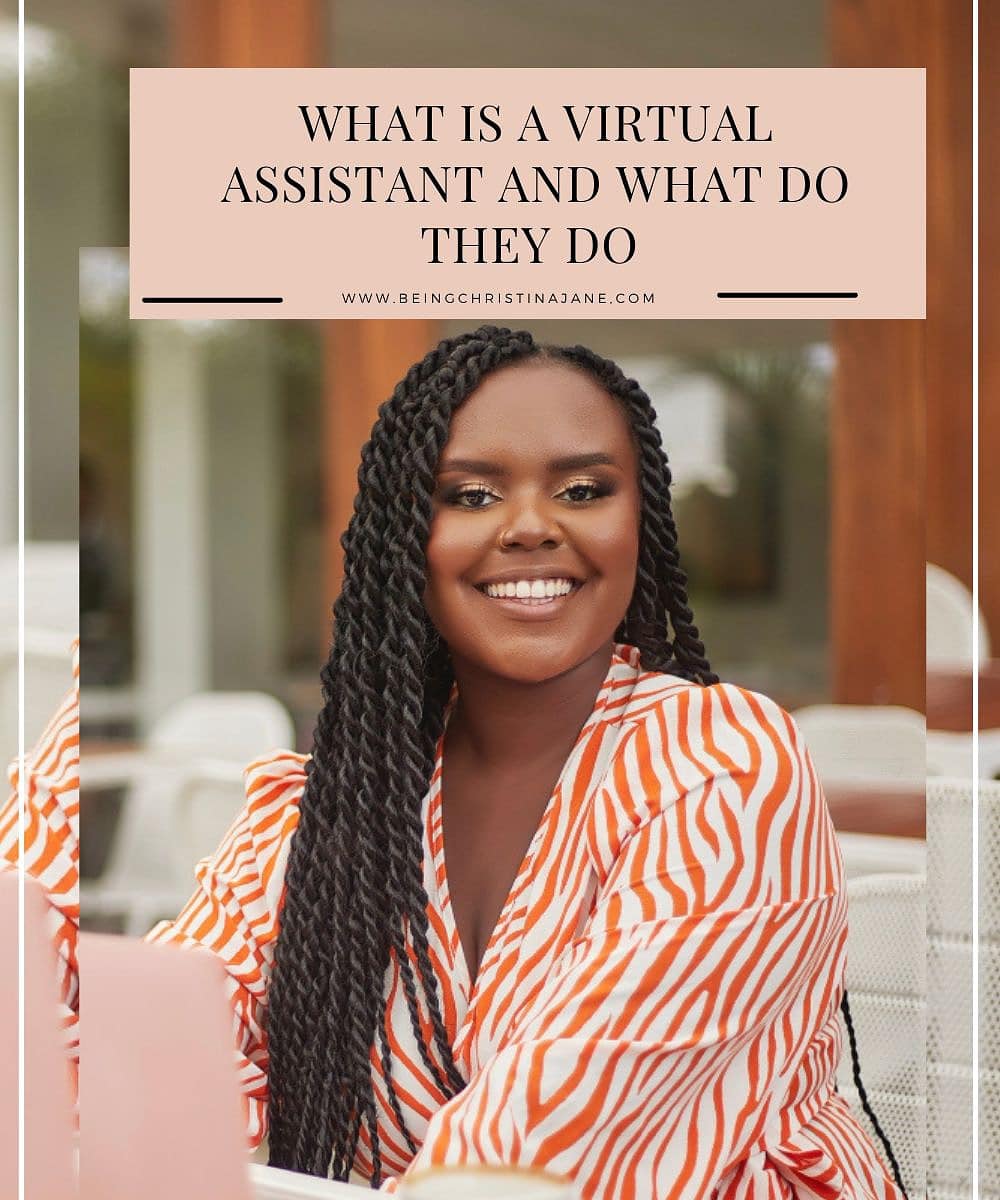 In this blog post, I will explain exactly what a virtual assistant is, what type of work virtual assistants do, and share some insight into the industry as a virtual assistant myself!
What is a virtual assistant?
A virtual assistant commonly referred to as a VA for short, is a person who provides support to a business from a remote location. The support provided can be in various ways, like with social media, administrative tasks, bookkeeping, and other tasks. The assistant works completely online and takes on tasks for a business or a brand in exchange for compensation.
Most virtual assistants are independent workers and contractors who work for themselves and take on clients who are often small to mid-sized brands and businesses. Others may work for companies that have hired them as part of their official team.
What does a virtual assistant do?
Virtual assistants provide a range of services to business owners with the ultimate goal of freeing up the business owner's time. The common tasks range from administrative to financial and social media. Here are 25 different tasks virtual assistants can offer to clients: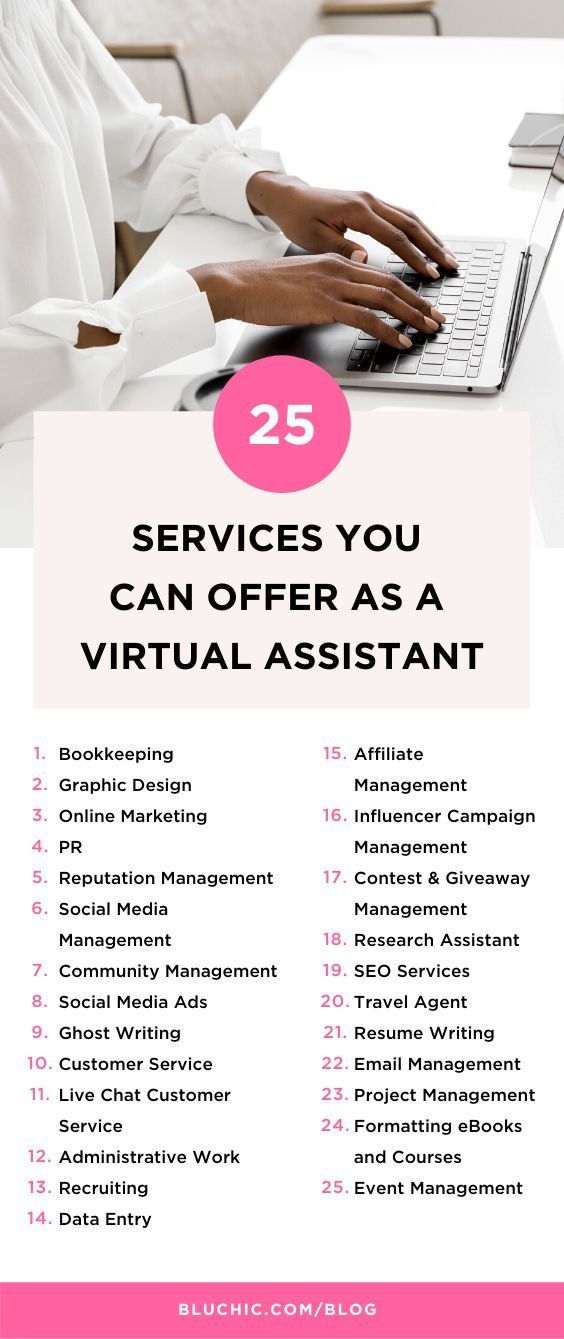 Who hires virtual assistants?
Busy entrepreneurs, brands, and professionals hire virtual assistants to take the "load" off of their plates.
These are people who are running businesses that take a lot of work and demand a lot from them. They seek virtual assistants to outsource some of the tasks that are important to the success of their business but may not always have time to do, like sorting through emails.
They trust virtual assistants to help them with tasks so they can direct their focus toward other areas of their business.
How can I hire a virtual assistant?
If you are looking to hire a virtual assistant, start by making a list of the tasks you need the most help with at the moment.
Which tasks take up a lot of your time? What do you need the most help with? If you never had to do one thing in your business ever again, which task would it be?
Answering these questions will help you to narrow down what exactly you need help with outsourcing to a virtual assistant.
How can I become a virtual assistant?
You could become a virtual assistant tomorrow if you wanted to! However, the lack of guidance and not knowing where to start is what usually keeps people who are interested in becoming a virtual assistant from starting.
While taking a virtual assistant course is not completely necessary, it helps to have some kind of support system when starting out as a new virtual assistant.
I have an e-book coming out in January 2023 that can teach you how to become a virtual assistant step-by-step, but for now, here are some tips for getting started:
1. Decide What Services You Would Want to Offer
I listed some of the services virtual assistants offer above in this blog post, but you will really want to sit down and narrow your list.
What tasks do you enjoy doing? What tasks are you naturally good at?
Once you've decided on this, you can decide which services you will offer, which is important for marketing yourself as a new virtual assistant.
2. Advertise Your Services
As a new virtual assistant, you will get clients by marketing yourself and letting people know what you do! Remember, how will they know if you don't tell them?
This is the hardest part of being a new virtual assistant because it will require you to advertise yourself as a VA even though you haven't had any clients before.
I will go through a lot of this mindset work that is helpful to new virtual assistants in my e-book, but it requires you to be confident!
3. Determine Your Rates
A big reason why you probably want to be a virtual assistant is because of the money, and that is completely valid. One of the perks of being a virtual assistant is having the ability to set your own rates. New virtual assistants tend to charge $15 – $30/hour, but I don't recommend starting out with hourly rates for the reasons l will list in my e-book.
Start thinking about what you would want to make as a virtual assistant. Also, consider if you will be virtual assisting as a side hustle part-time or to replace your full-time income. This will help guide you in the process of determining your rates.
Additional Resources for Becoming A Virtual Assistant
Your Personal VA – My Informative Virtual Assisting Instagram Page
2. The Virtual Savvy – A Virtual Assistant Blog
3. Virtual Assisting Youtube Videos
Learn How to Be A Virtual Assistant With My Step-by-Step E-Book
I realized during my time as a virtual assistant that there were so many people who were interested in becoming a VA, but did not have the money to invest in a course which is usually $500-$2,000+.
I wanted to create a product that was WAY less, but would still give you all of the information you would need so I came up with So You Want to Be A Virtual Assistant?, an informative e-book that will walk you through everything you need to know about becoming a virtual assistant.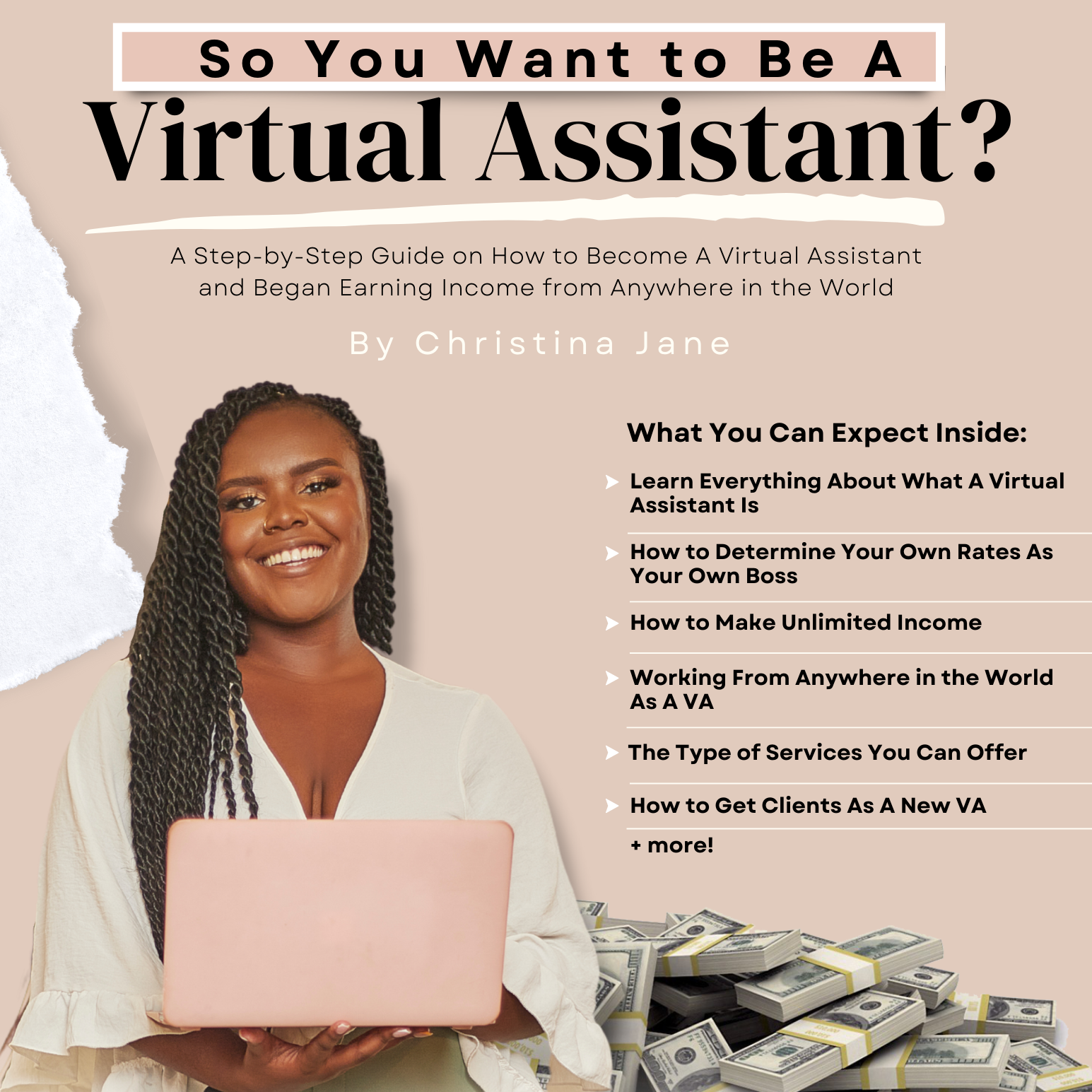 I hope this blog post gave you a beginner-level insight into what a virtual assistant is. If you are interested in having me as your VA mentor, use the code "VA50" if you are interested in buying the e-book for $25 dollars off the regular price.
Have more questions about virtual assisting? Comment them below and I'll be more than happy to help!