During my two-week solo trip to Rwanda, I went on the hunt to find some of the nicest boutique, yet budget-friendly accommodations in its capital city, Kigali, that were not hostels.
While researching, I came across The Nest brand, which seemed to offer just that and be a popular option in the city. With rooms starting at $52 and a variety of extra amenities such as free laundry and breakfast, I was sold and decided to book a stay at the Nest Rugando, which ended up getting sponsored by the hotel's management.
In this blog post, I will provide a thorough review of my stay at the Nest Rugando in hopes of giving you insight as to what you can expect during a stay here, share if I would stay here again, and most importantly, tell you if it's worth your hard-earned coins.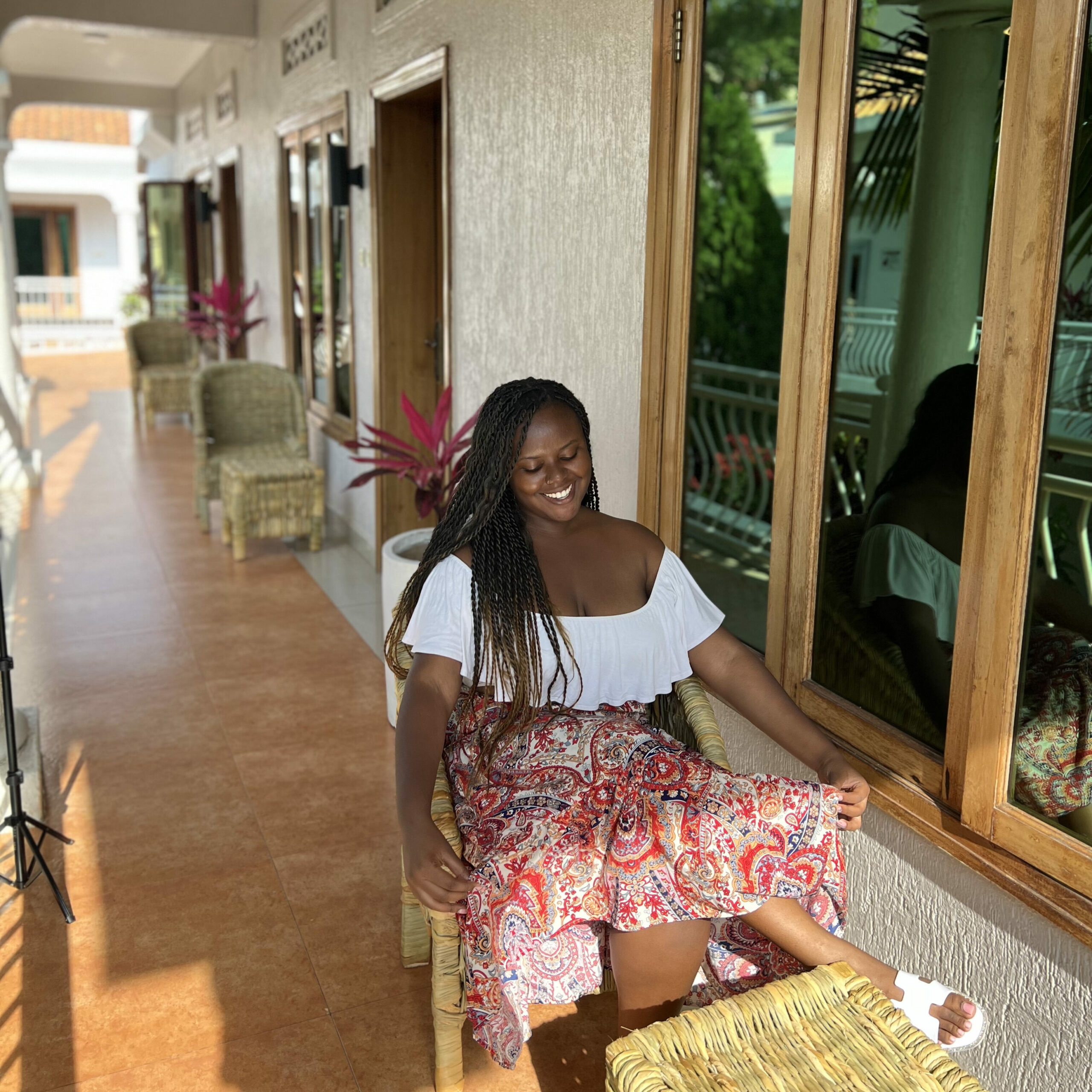 Disclaimer: My stay at the Nest Rugando was sponsored in exchange for this blog post, but I promise to keep it real with you on whether or not this stay is worth it.
Getting to the Hotel
Before my stay at the Nest Rugando, I was already in Kigali for about a week, so I only had to travel between a few cities in Kigali. I was staying at the Kigali Baobab Hotel in Nyamirambo, and the Nest Rugando is in the Kimihurura neighborhood.
There was only a 30-minute travel distance by road, and I did have luggage, so I had to take a taxi, which I ordered through my hotel. I had gotten used to taking motorbikes because they were cheap and convenient, so it was a slight change for me.
However, you will want to take a taxi or arrive in a car if you have luggage because the road to the hotel is not the smoothest and is a bit secluded. Besides that, the hotel was very easy to find, and you truly can't miss the sign once you arrive.
Checking Into the Hotel
The day I was going to check into the hotel, I had an early morning tour that I had to drive 3+ hours to from Kigali and would have returned back to the city late at night. I emailed the staff asking if I could drop off my luggage early that morning, around 6 am. I did not get a response, but I took a chance and they were able to keep my luggage for me, which was great!
I always try to get the name of the staff members to include them in my reviews, but sadly I forgot to do so in the midst of everything. However, the woman who did take my bags that day in the morning had great energy and was an amazing help so that gave me a great first impression.
Later that night, around 6 pm, I returned and did the official check-in process. This time the woman was gone, but there was a young man there instead who honestly looked like he dreaded every second he had to be there and did not care at all. I'm not a huge customer service person, so as long as I am getting what I asked for in a timely manner, I'm not fussy about attitudes and demeanors. For me to point this out means that it clearly impacted my experience.
He had me fill out a check-in form, and that process was very quick. Then he lead me to my room. I did like how my luggage was placed inside my room before my arrival!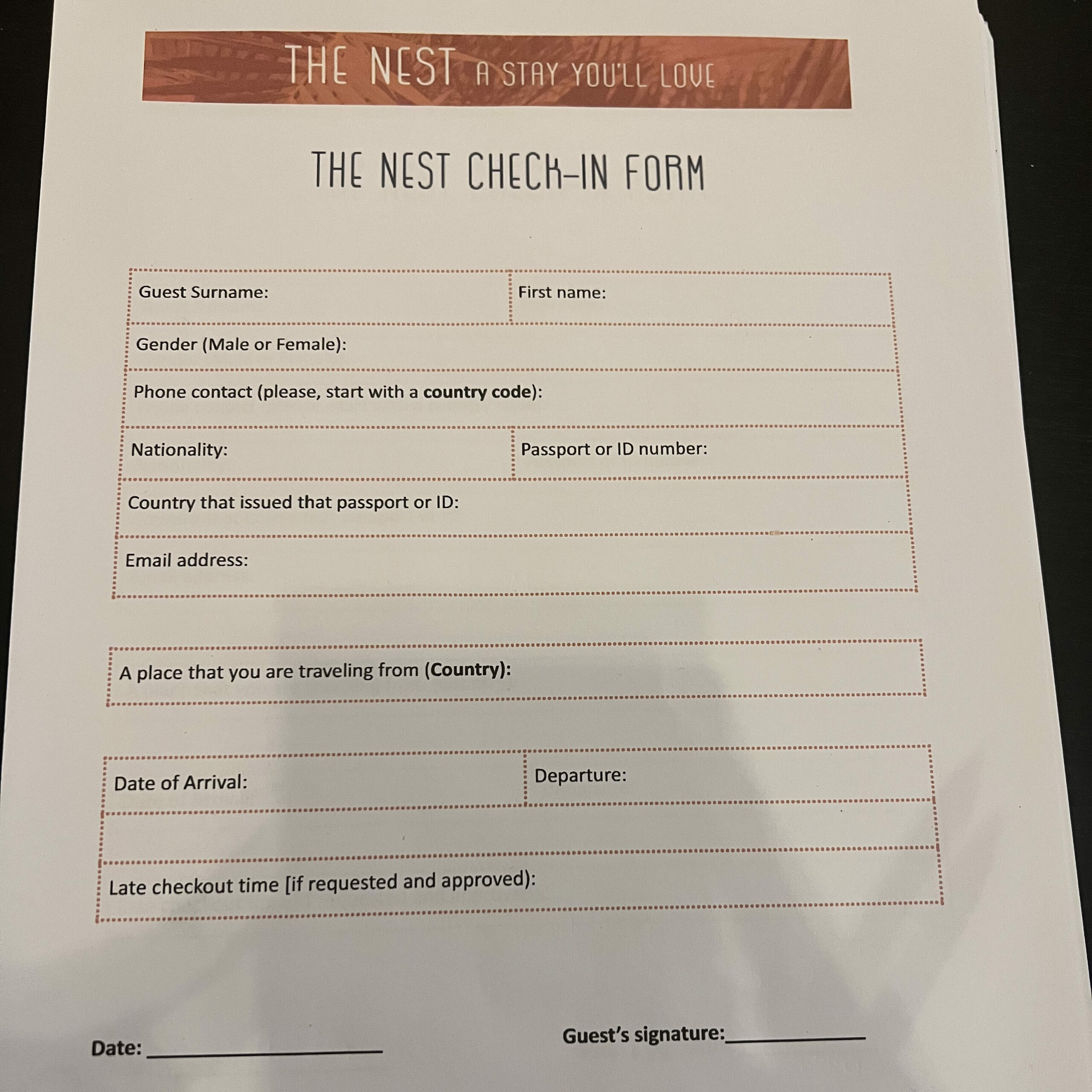 I had to keep asking about certain amenities and features as he was not speaking much or did not look interested at all in helping with anything, almost like it was a bother. Honestly, it was nighttime, so I looked past all of this in the moment, but it seemed like more than tiredness. So overall, check-in was quick, but the interaction with the staff member was not the best.
A Look Inside of the Nest Rugando
The Lobby/Front Desk
There isn't really an actual common lobby area at the Nest Rugando, but more of a small sitting space with a couch and the front desk, which is in a blocked-off section. This is where I would go when I needed assistance with anything and while checking into the hotel.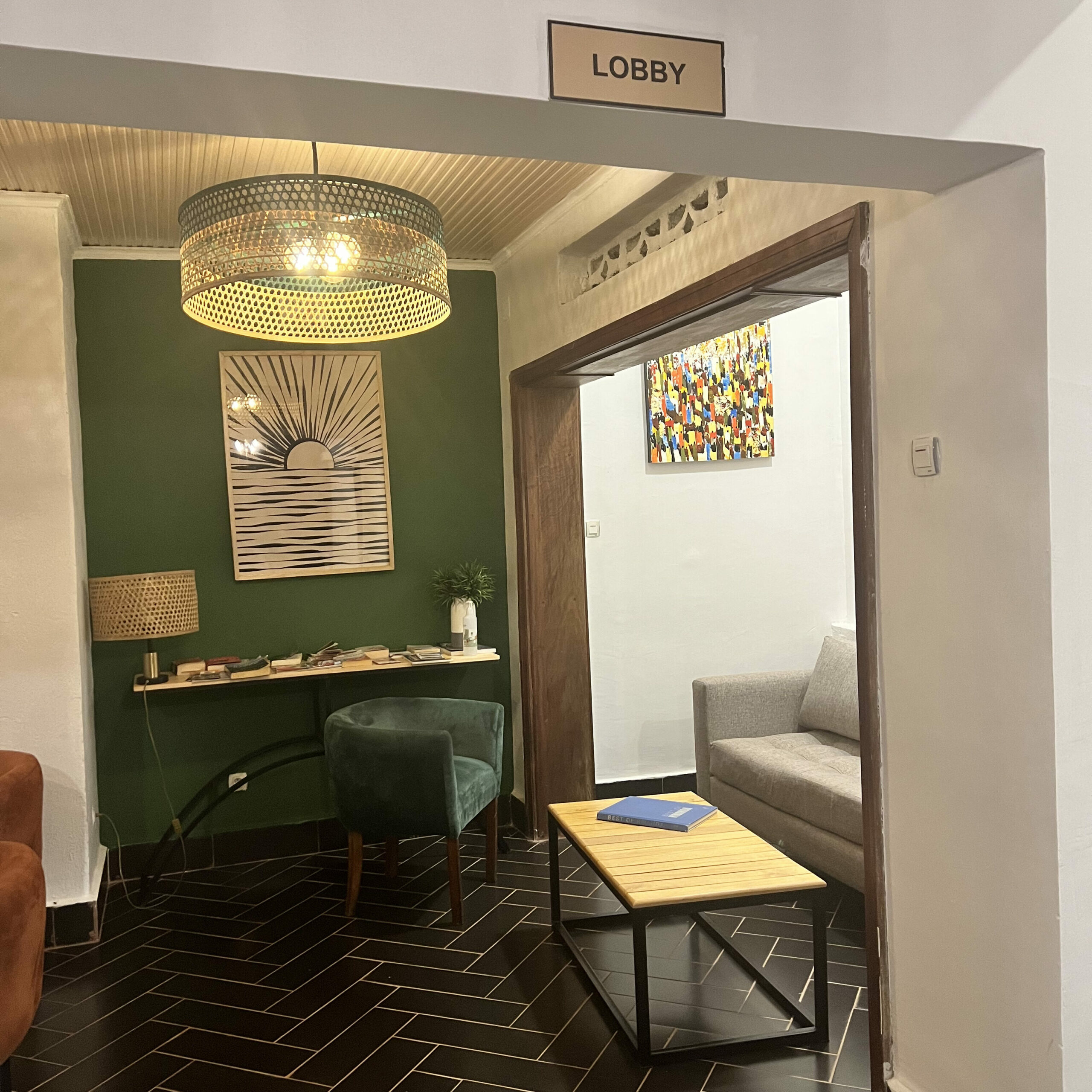 The Dining Area
For the size of the hotel, I did like the dining area that was on-site. Although during my stay, lunch, and dinner were not offered at the hotel, this was a great touch to the hotel. It was not only a great space for breakfast but doing work during the day if needed.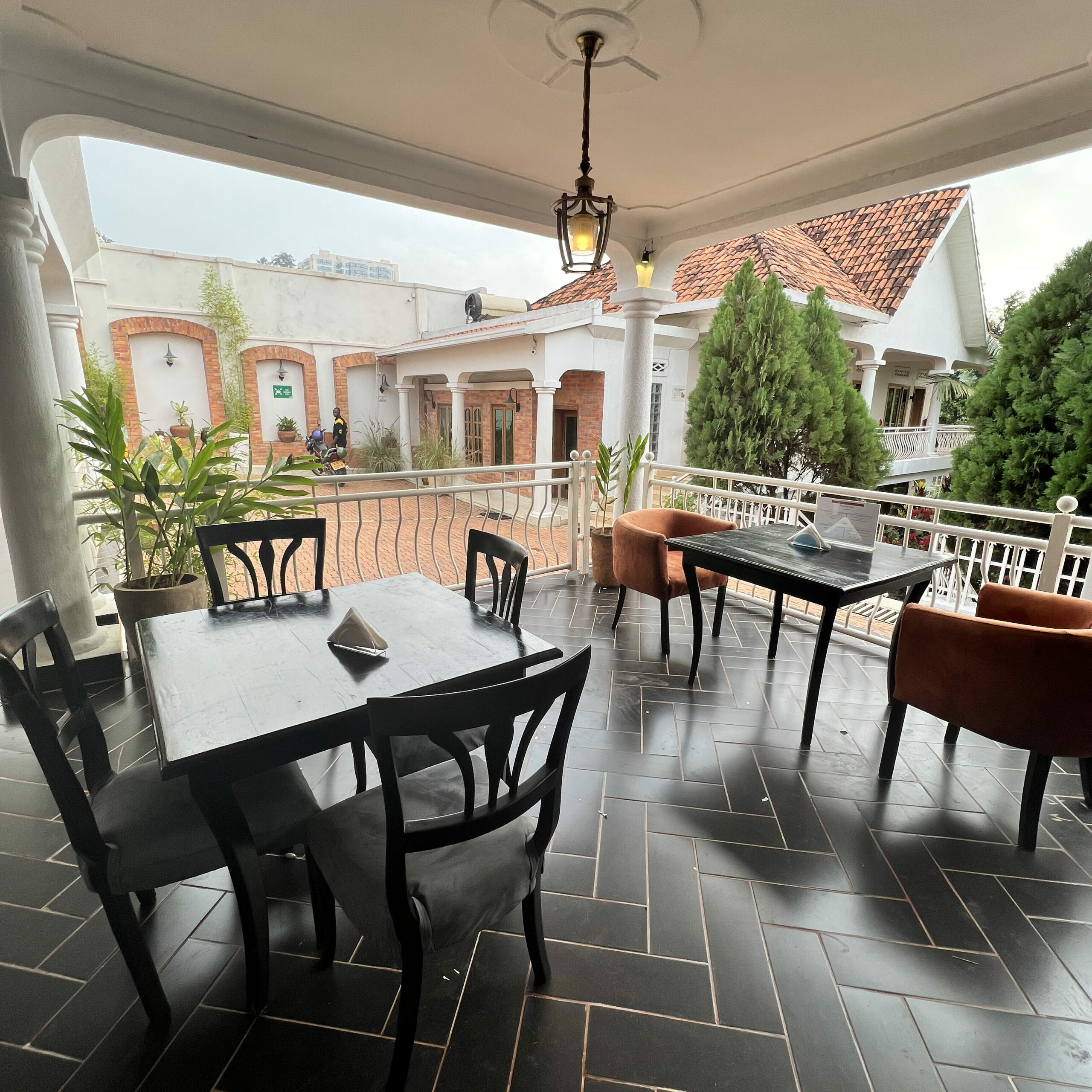 A Look Into My Room
The property manager I spoke to via email told me he gave me one of the best rooms in the hotel, so I was excited to check it out.
Here are the features of the room I experienced:
Queen Bed w/ Mosquito Net
A Terrace
Bedside Table
Wardrobe
Slippers
En-suite Bathroom
Working Table with 2 Chairs
Full-Body Mirror
Clothing Rack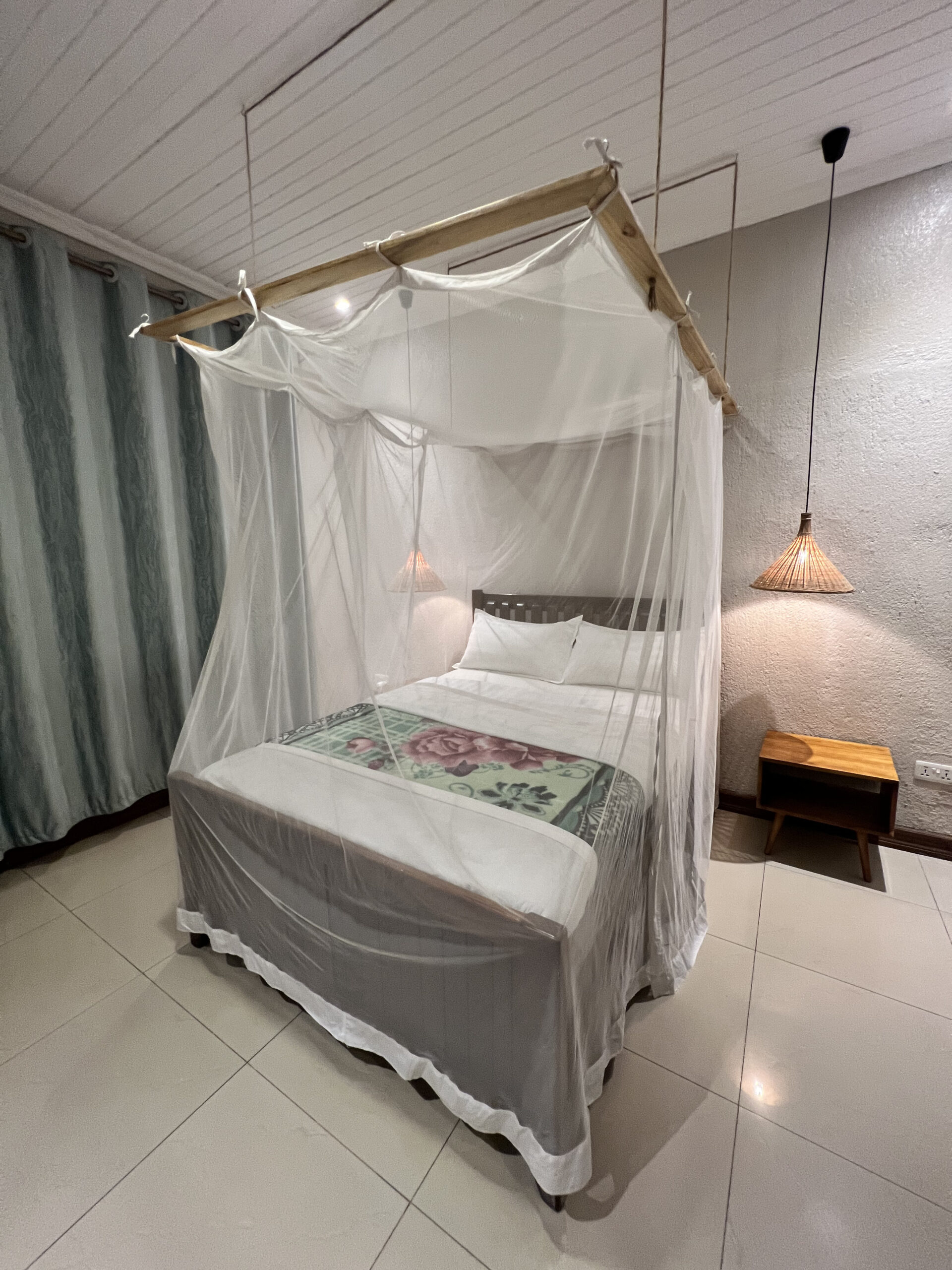 The bed was extremely comfortable, and I had a great night of rest. The room was also very spacious, with plenty of room to spread out. There were also a lot of storage opportunities inside the room, and it's easy to stay organized with the large dresser that is included.
The room had a minimalistic boho-vibe to it, and I was told that this was one of the nicest rooms. The room was okay, but it wasn't anything special. Honestly, if this is what is considered "one of the nicest, "then it needs improvement. There was nothing about the room that "wowed" me per se, but taking into consideration that this is a budget stay, it wasn't horrible.
Amenities at the Hotel
Free Breakfast
One of the highlighted features of a stay at the Nest Rugando is a complimentary breakfast during your stay. This is another reason why I wanted to stay here because free breakfast when traveling can help to offset the cost of food.
I was told the property would have breakfast like eggs, pancakes, etc., based on what they had on their website at the time, so you can imagine my surprise when I only saw a few pieces of fruit, granola, and tea as options the next morning.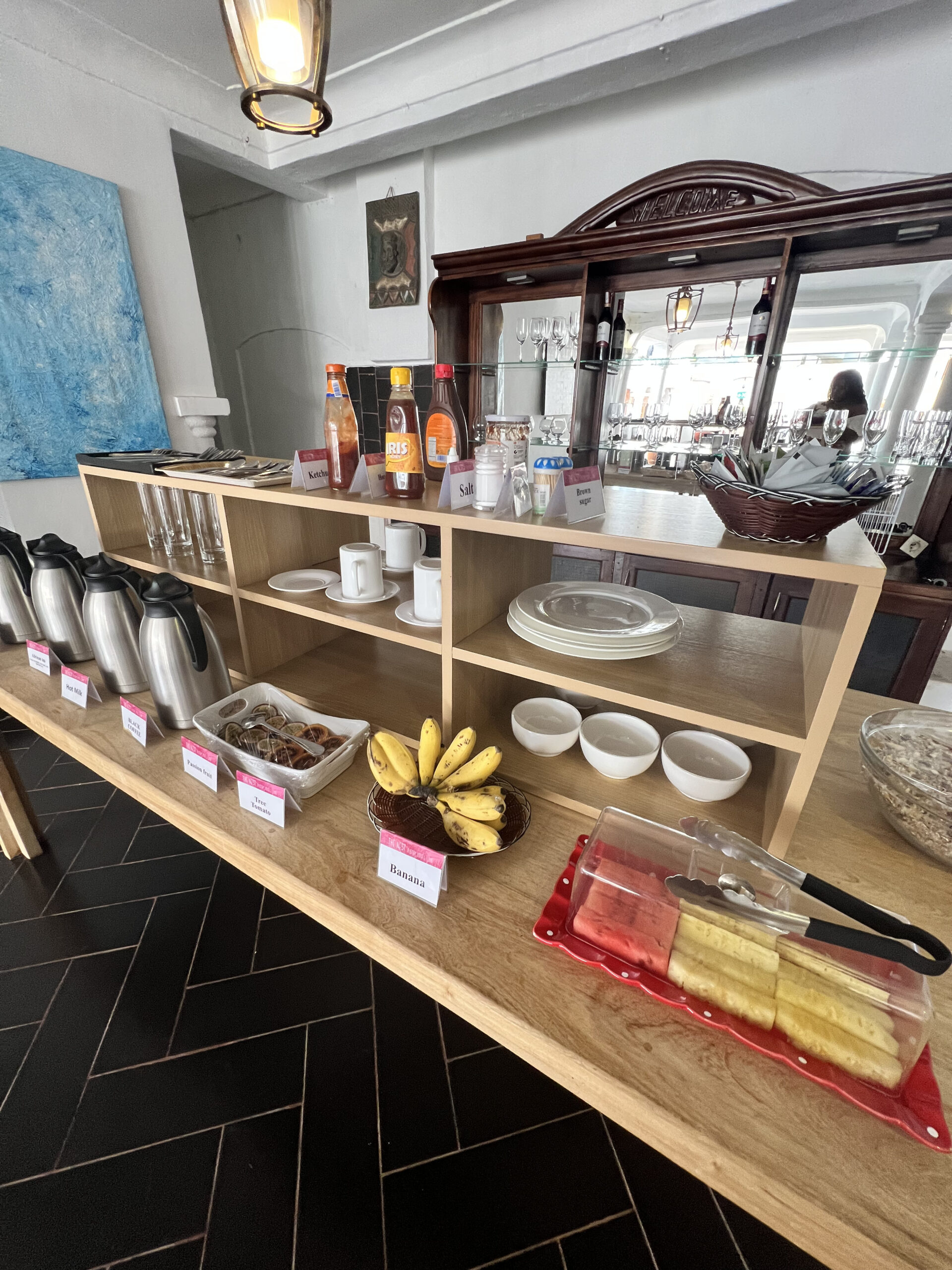 After checking out, I did mention this to the property manager when giving my honest review and was told that this was indeed not normal. This was the menu I was sent:
The manager even told me they add foods like soup and bread daily, so I was very surprised and wondered why they chose to fall short on this day. Breakfast did get served about 30 minutes later than scheduled, and again, the staff member setting it up did not seem to care.
Again, not something that greatly impacted me during my stay, but it could have impacted another guest's stay. Guests may have early tours considering the fact that a lot of Rwanda's activities are outdoors and require hours of traveling. If they expect breakfast at a certain time they should have it.
I'd also like to point out that this was not the worst free breakfast in the world. The options were actually very refreshing. However, the issue for me is the fact that what was promised was not delivered.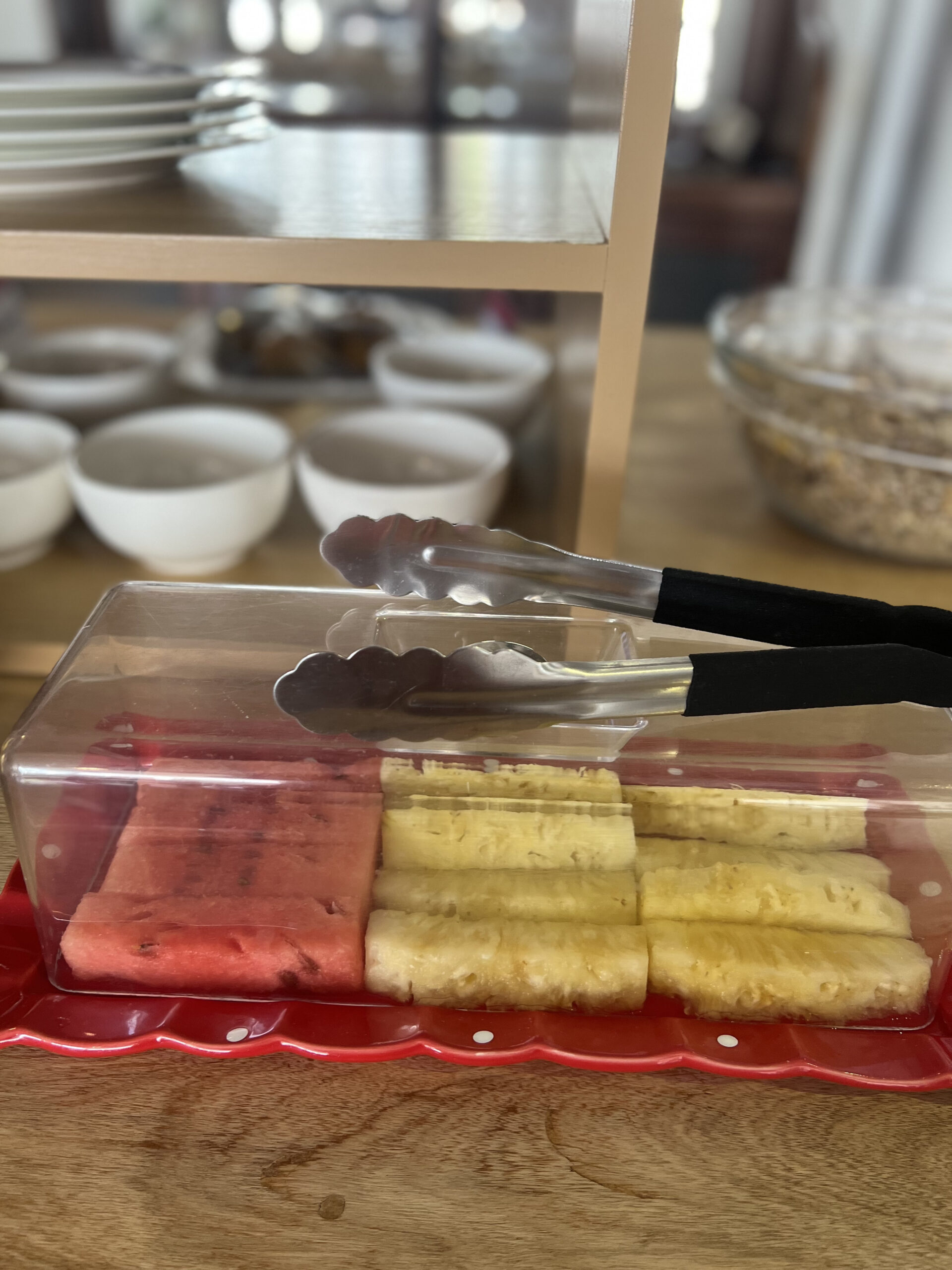 Free Filtered Drinking Water
The Nest brand provides its guests with a free refillable jug of water in the room, which I received during check-in. I thought this was a very nice touch because it always seems like getting water is a hassle when I'm traveling.
I'm one of those people who can taste the difference between water brands and water quality, and this one was great!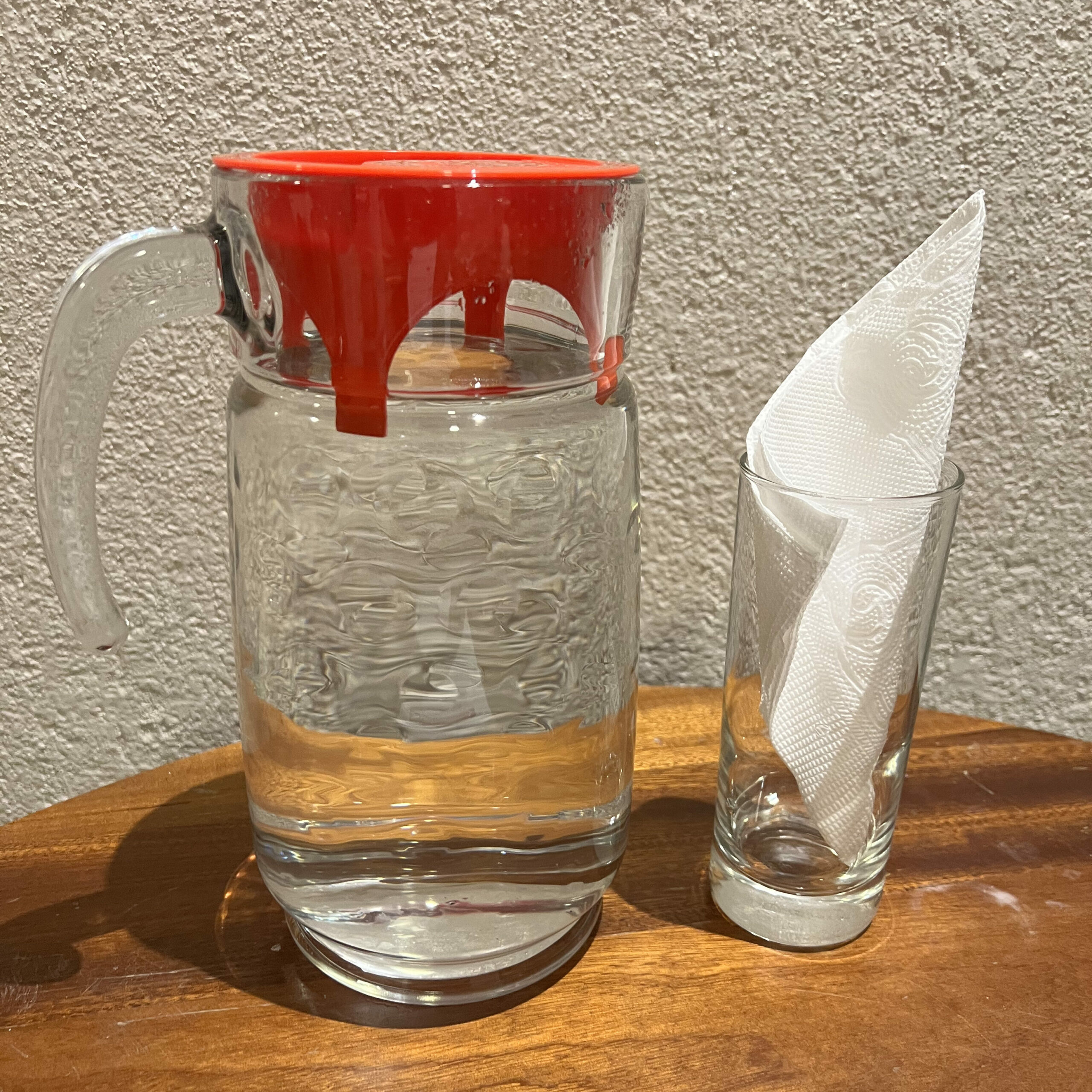 Free Laundry
I was staying in Rwanda for two weeks and knew I would need laundry, so that is another amenity that attracted me to the Nest Rugando. However, what they don't say on the website is that the policy is to allow 3 days for the laundry to come. I was only staying at the hotel for 2 nights, so this was not going to work.
I feel like the advertisement of free laundry as an amenity is a big selling point, but it should be mentioned that guests may have to wait 3 days before it can be done. It isn't listed on the website. I can't say I would have still chosen to stay here if it was stated upfront.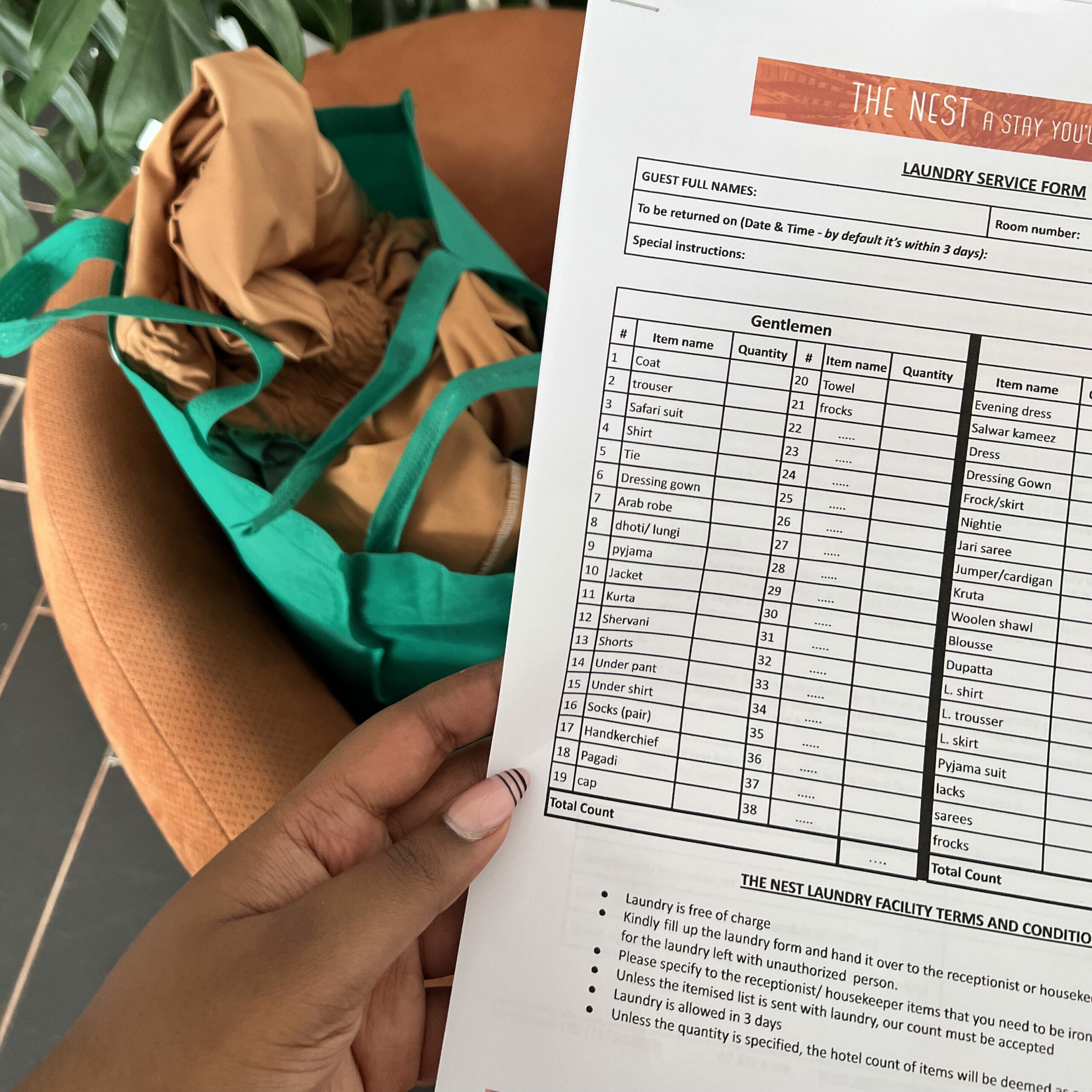 Free WiFi
The hotel does have free WiFi, which worked fabulously throughout my entire stay. I found WiFi in Rwanda to be very stable throughout my time in the country, which was nice coming from Accra.
I never experienced any interruptions, so if you're looking to get any work done or take any video calls, the WiFi is reliable!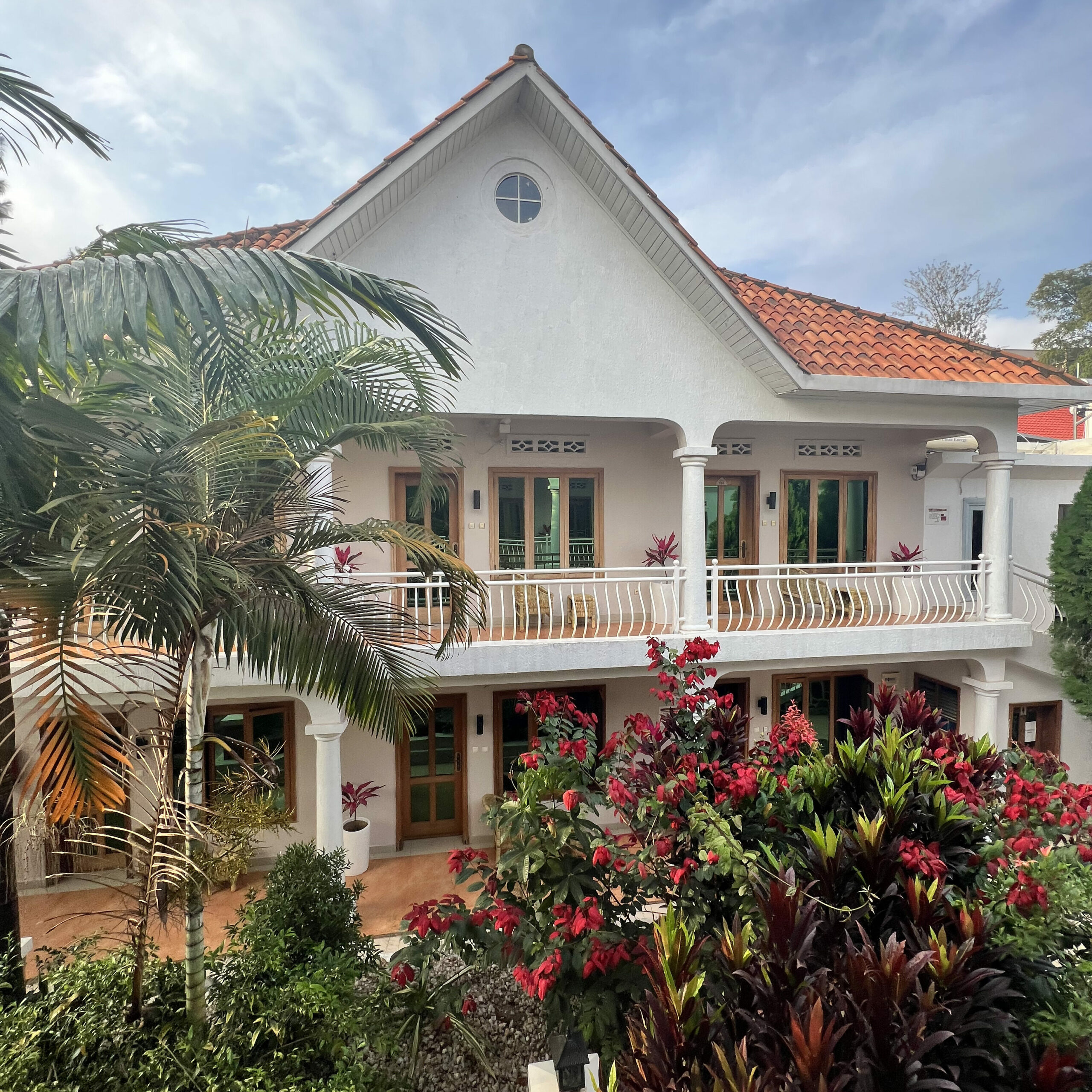 Airport Pickup (Additional Cost)
The Nest Rugando can help you arrange airport pickup if needed, which is always a nice touch when you're coming to a country for the first time.
Getting Transportation from the Hotel
One thing I do want to highlight is that I don't think the Nest Rugando is one of the easiest places to get a ride from in Kigali because of how ducked off it kind of is from a main road, where motorbike drivers can be found.
You may have to walk about 5-7 minutes to the main road to get a ride, or you may get lucky and find a driver passing through the street, but it isn't as frequent. If you're willing to pay more, you can have the hotel staff call a taxi to get to where you need to be!
What is there to do nearby?
Location-wise, the Nest Rugando seemed to be a pretty good location to be from some of the tourist attractions and restaurants to try while in Kigali.
Here are a few places to consider if you decide to stay here:
Kijamii Table – (down the street from the hotel, you can walk) – A social restaurant that serves a variety of East African food.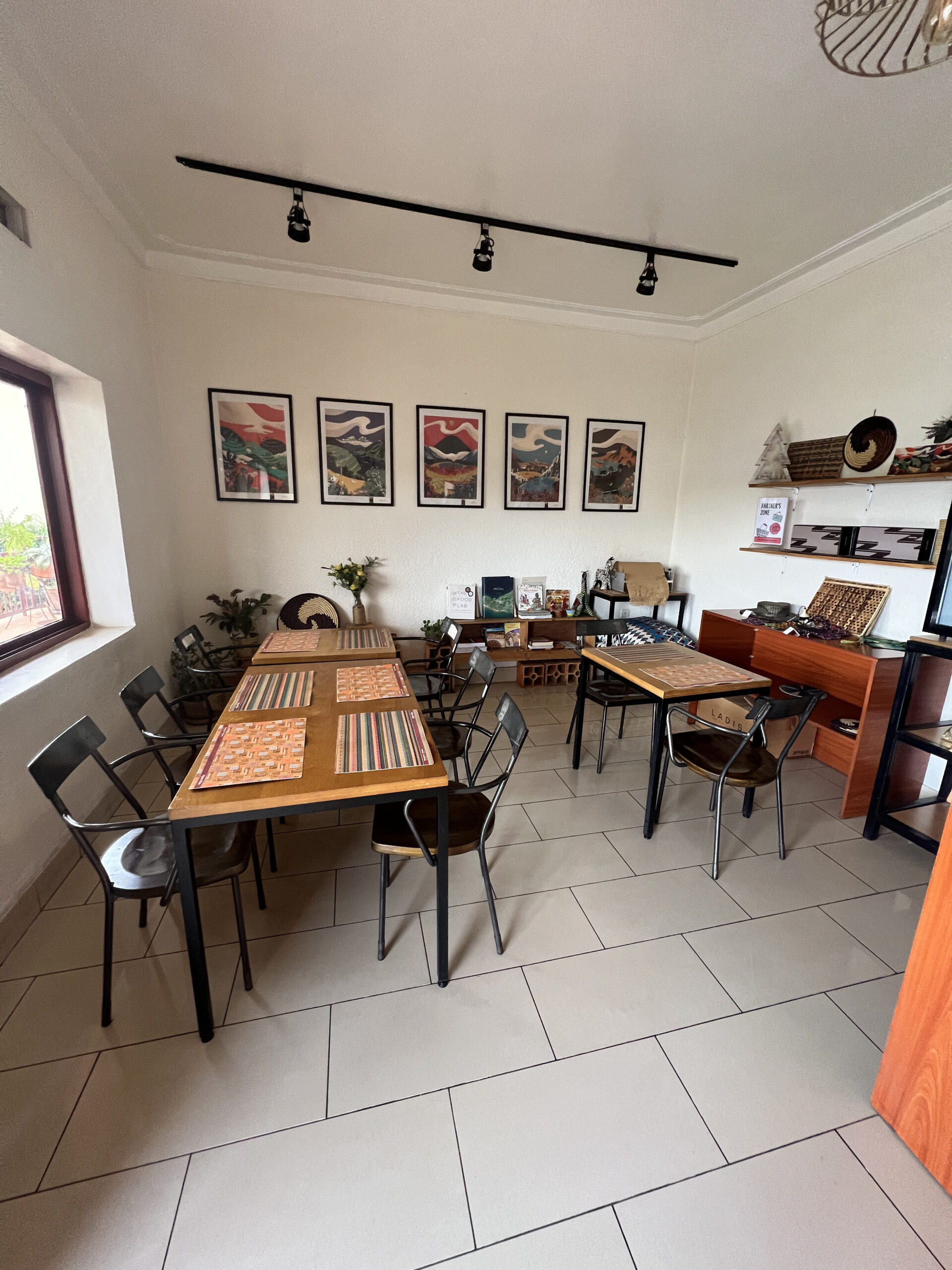 Azizi Life Studio – (4m by road) – A craft space that hosts hands-on, custom art projects that you can complete.
Campaign Against Genocide Museum – (3m by road) – The museum has exhibits that help tie the events of the genocide and Rwanda's recovery from that period together.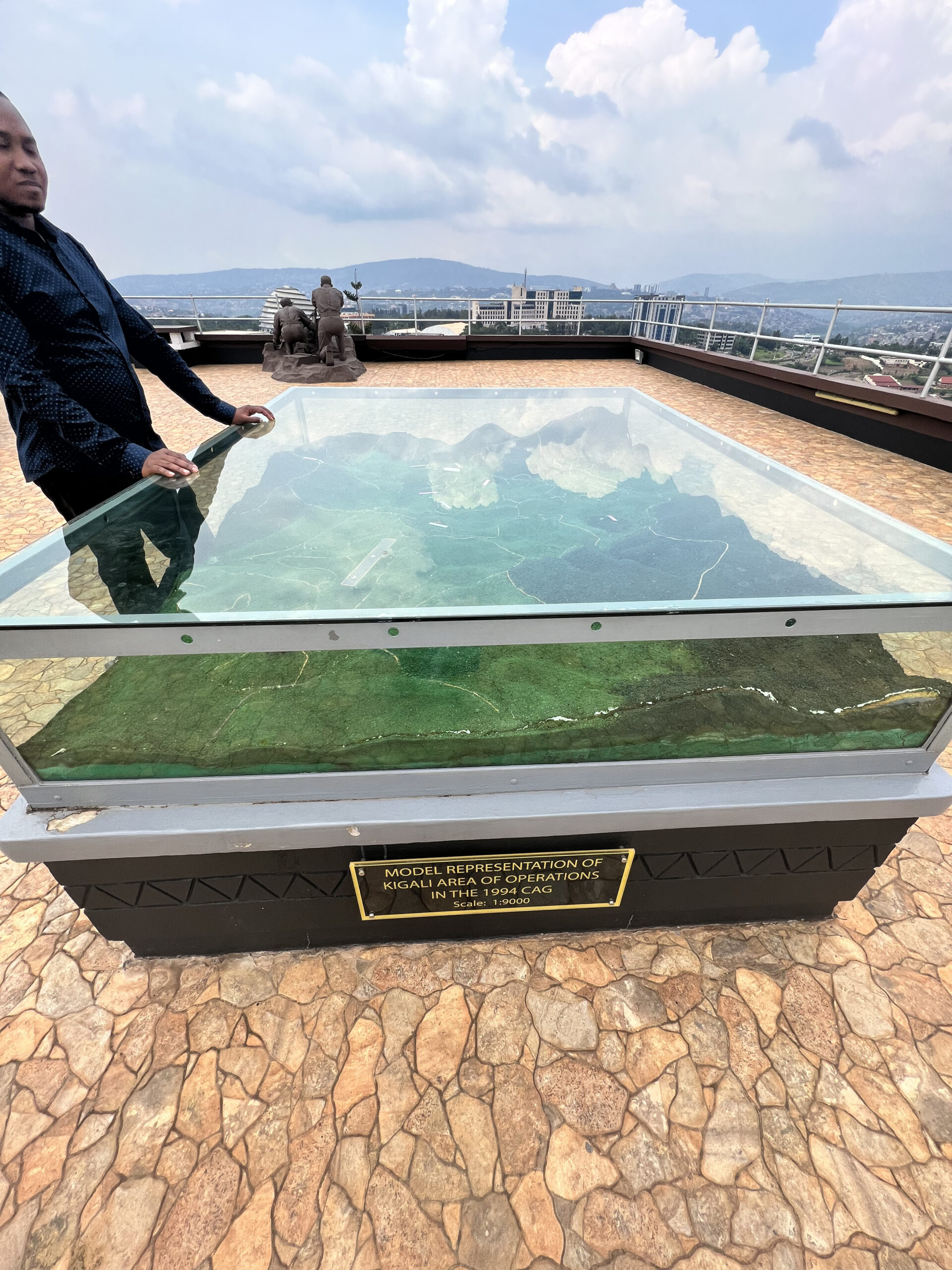 Simba Supermarket Gishushu – (3m by road) – A market where you can buy a variety of goods and items you may need, like toiletries, groceries, etc.
The Hut – (3m by road) – A fusion restaurant located not far from the Kigali Convention Center.
How was the service?
Customer service at the Nest Rugando was below average. Besides the woman who held my baggage for me the morning of check-in and the security guard, the employees seemed like they did not want to be there and couldn't care less about anything that was happening around them.
Now, I understand that working in hospitality and customer service jobs can be difficult and tiring, so I don't expect everyone to be walking around with smiles on their faces the entire time. However, the attitudes were unpleasant and not something I would want to experience again during a stay.
I only stayed at the hotel for 2 nights and did not feel comfortable asking staff questions because it seemed like I was a bother, so this is an area that needs improvement.
Cons of the Nest Rugando Hotel
I've already mentioned some of the cons with my stay here throughout this review so far, but they are still worth noting in a section all on its own so that it is succinct and helps you form your own conclusion as to whether or not you want to stay here.
The attitude of the staff was less than desireable
When traveling, your interactions with people can shape your opinions and perceptions of the destination itself. While I don't agree with this, it is a reality for other travelers. I am so happy that this hotel was not one of my first interactions with the people in Rwanda because it was not pleasant.
The attitudes of the staff really do contribute to a gloomy," down" type of vibe around the property.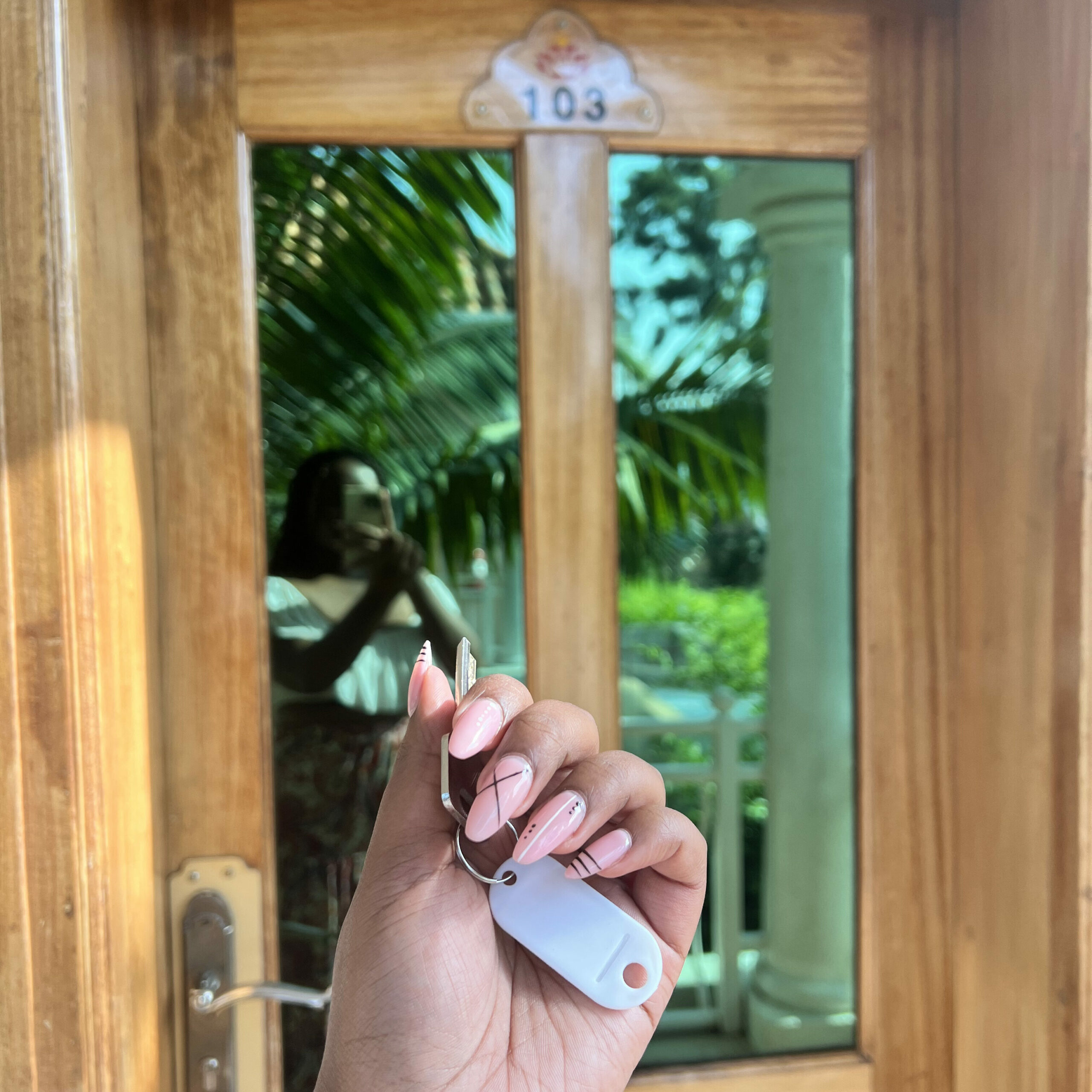 The room and property could have been much cleaner (smell, shower decomposing)
As soon as I stepped into my room, the first thought I had was that it could have been cleaner. The room wasn't filthy at all, but it didn't have that refreshing cleanliness you would expect when checking into a room.
It was almost as if someone came, took a wet cloth, wiped everything down, and that was the cleaning.
There was a weird smell I would catch when sitting at the working table and chair, so I could not sit there. I had to work from my bed instead.
The shower in my bathroom also appeared to be decomposing. Considering the fact that this was a sponsored stay and this is the room they gave me, it honestly did not speak well.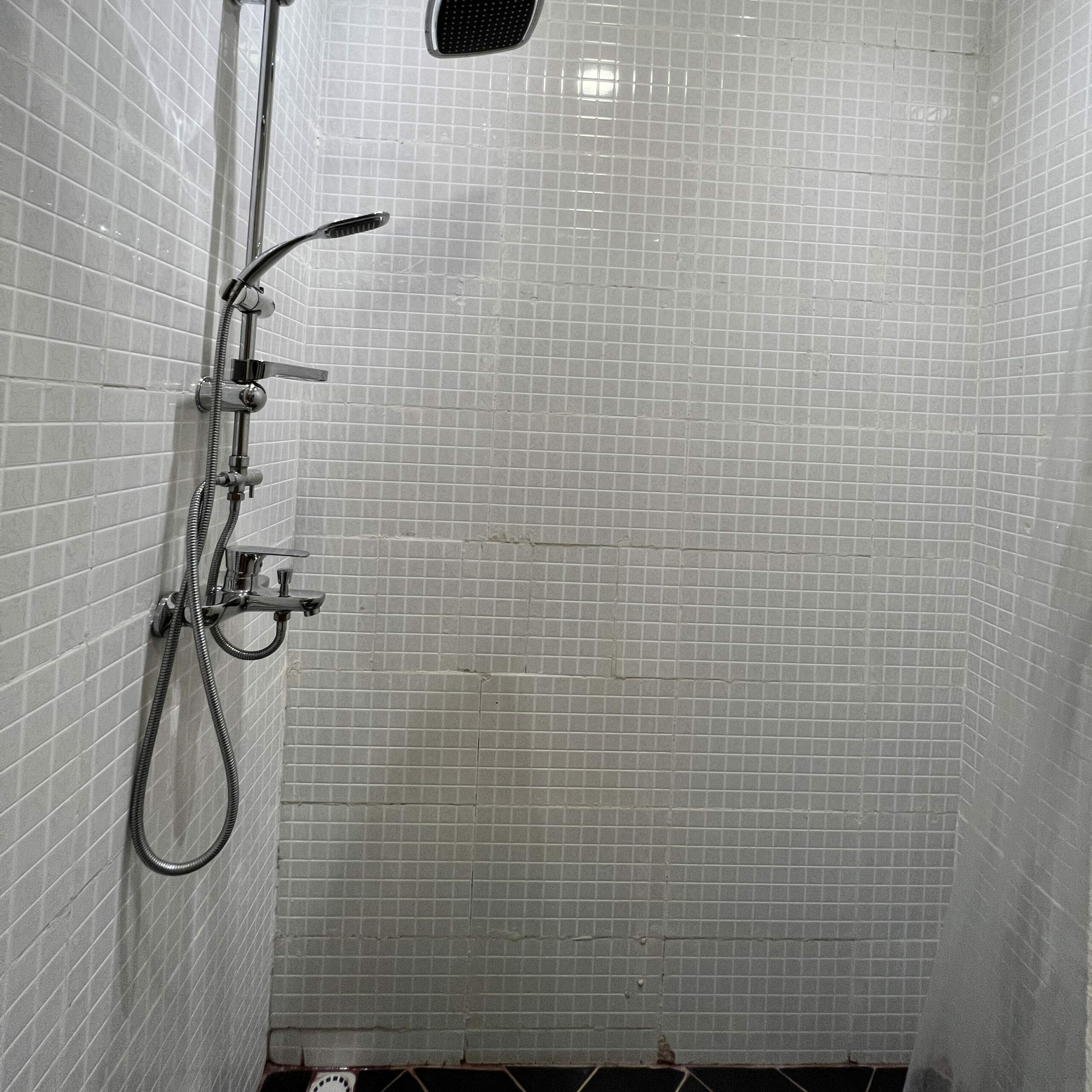 The breakfast options did not match the hype of what was advertised
Compared to what was advertised and what I received, there was inconsistency with the breakfast options. As I mentioned, the property made it seem like there would be breakfast served in a buffet style, but that was not the case.
Even if they didn't serve breakfast in an elaborate fashion, they could have done a better job at providing options that were a lot more filling.
The location is not the best for getting around
If you are visiting and have a long itinerary every day to make the most out of your trip, the location of the hotel can make it hard to get a ride from the hotel, especially during early mornings when motorbikes may not be passing by.
There was not an on-site restaurant
Aside from breakfast, there was not any food served at the hotel. There was a drink menu, though, with brews, soft drinks, hot drinks, and wines available to purchase.
However, there is a restaurant next door if you want to take a short walk over. Other than that, food delivery apps in Rwanda, like VubaVuba will be your best friend. It was very easy to get food delivered to the hotel right to my room door!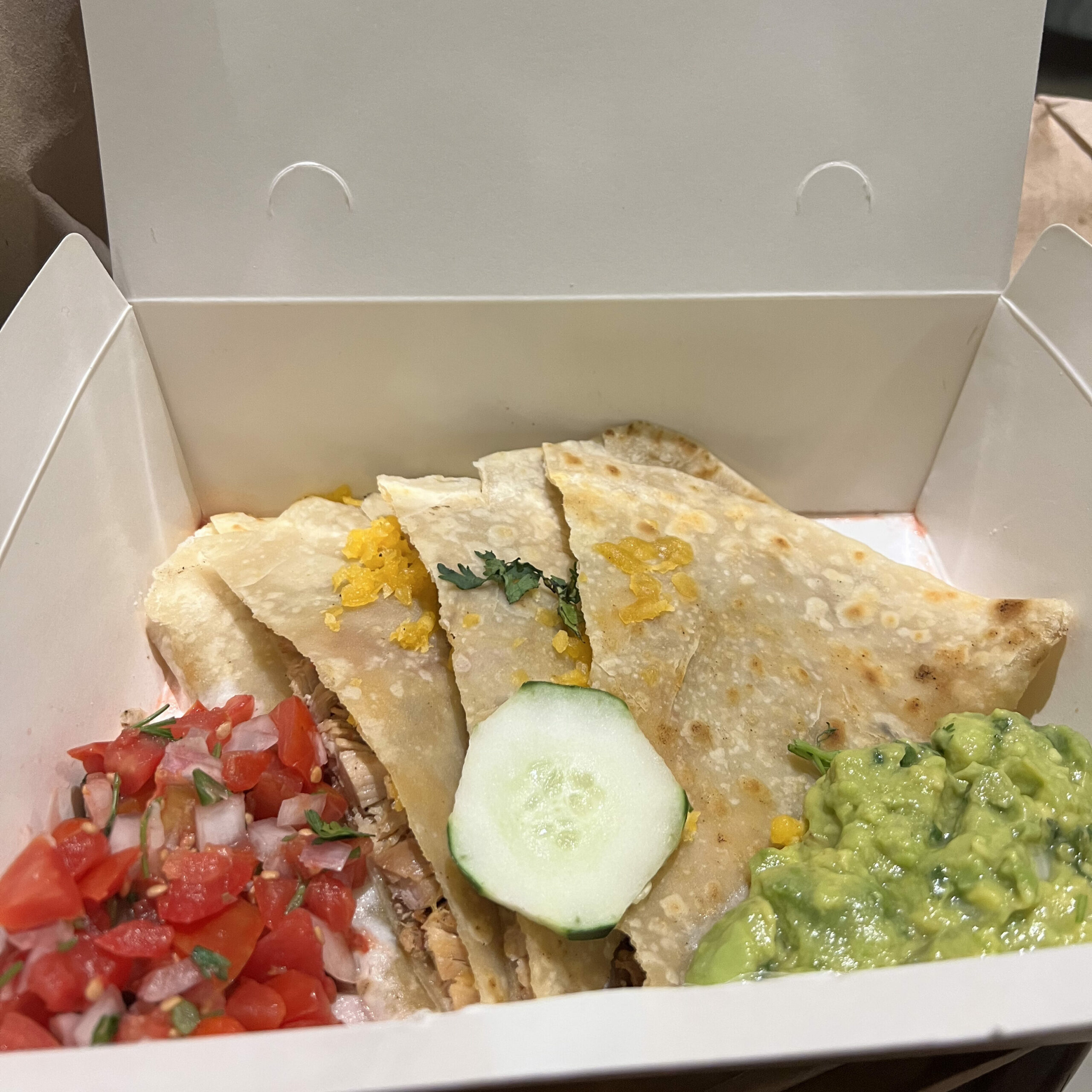 New Developments at the Hotel Since My Stay
Since I stayed at the Nest Rugando, I have noticed that they have added some features to the property that are worth noting:
Free Massage with Direct Bookings – The hotel is now offering a free massage to guests who book directly with the hotel. You can get a 30-minute massage when you have a two-night stay and a 60-minute massage with a four-night stay. 
Dining at the Nest Rugando – Dining is now offered at the hotel! The property has partnered with Sole Luna, an Italian restaurant in Kigali, to provide guests with meals. 
Seeing these new offerings on the website made me really happy and is proof that management has been working to improve the space. It's nice to know that there are actions behind their words.
Would I Stay Here Again?
Once I completed my stay at the Nest Rugando, I did reach out to the property manager to let them know about my unfiltered thoughts about the property. I wanted to be open and honest about my experience even though I overall did not enjoy my time here.
I was nervous about doing so and always getting nervous because I'm learning that there are a lot of expectations that go into working with brands, and was not sure how they would take it.
However, I was so pleased with the response I received: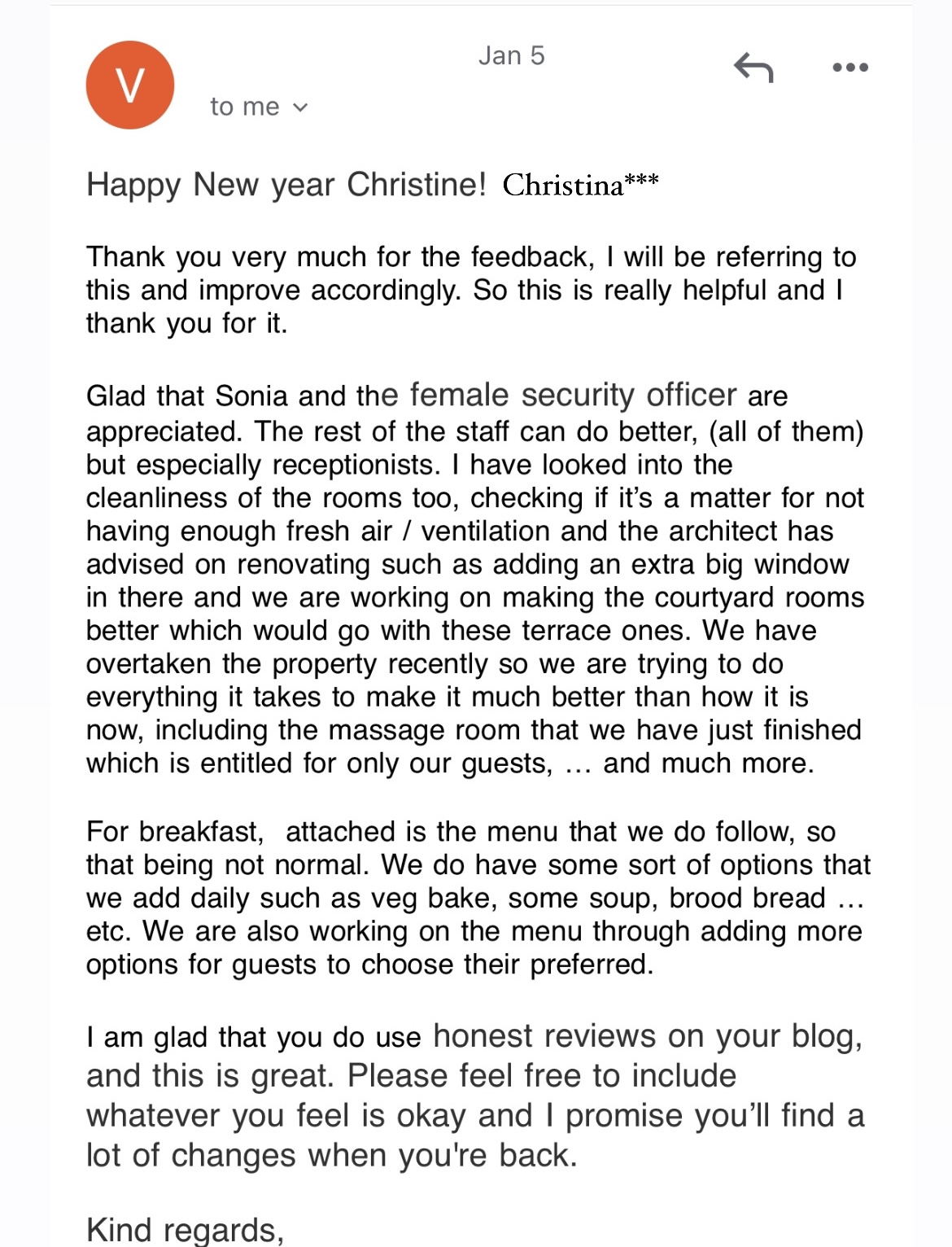 Before receiving this response, I would have stated that I would not stay here again.
The response was so good I would stay again ONLY to see the new developments with the property and how the new management was able to improve the Nest Rugando. I'm not used to brands being so open to feedback and acknowledging their shortcomings, so this was very refreshing. However, based on the experience I had I would not recommend this hotel to a traveler.
Overall, I think this stay made me realize that I'm getting to a point where I don't mind paying more for complete comfort when I travel. Where I was once willing to sacrifice my comfort to save some dollars, I now want to make sure I am excited about where I'll be staying.
My travel journey began with hostels and super-budget hotels when I was in undergrad. I like to stay in "affordable" accommodations to review them for my readers and will continue to do so if the opportunity arises, but I may have to bump the budget up as budget stays are usually a hit or a miss.
What do you think: Would you be willing to give Nest Rugando a chance? Let me know in the comments if I can answer any questions about traveling in Rwanda!