Orlando is a city that attracts millions of tourists every year. The city is famous for its theme parks, major conventions and is a bustling tourism hub. As a Florida native who has flown through this city several times, I have looked for things to do near the Orlando airport while passing time, which inspired me to write this blog post.
Whether you're in Orlando for a layover that allows you to see a bit more of the city or not wanting to stray too far away from the airport, here are 20 things to do near the Orlando airport that will keep you entertained while you're in the area.
I aimed to keep each of these places at most 20-25 minutes away from the airport so you can maximize your brief time in Orlando!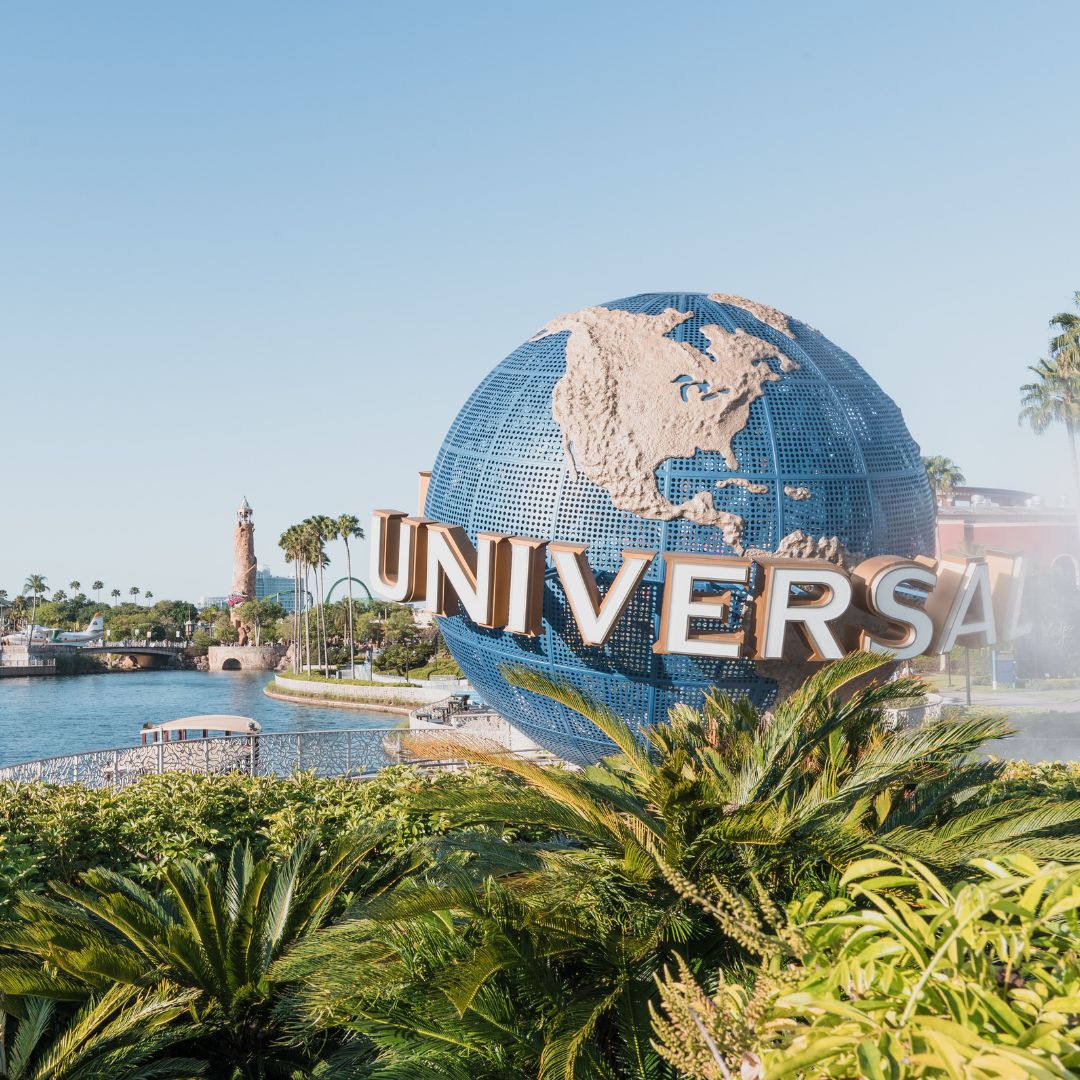 Gator Airboat Rides (14 minutes away)
Only 14 minutes away, going on a gator airboat ride is one of the more unique things to do near the Orlando airport.
On a gator airboat ride, you'll glide through swamps and wetlands on a fast airboat to encounter wildlife in their natural habitat, including alligators, birds, snakes, turtles, and more.
Guided by an experienced captain, a gator airboat ride is also an educational experience as you'll learn interesting facts and details about the area.
Find the prices here.
Nona Adventure Park (15 minutes away)
Nona Adventure Park is an inflatable aqua park/obstacle course offering guests a variety of water-based and outdoor activities for a thrilling time.
Challenge yourself as you make your way through 1000 feet of inflatable obstacle courses, climb a 60 feet ropes course with floating platforms, or soak up the sun on the beach.
The Wake Nona Cable Park is an extension of the adventure park that teaches wakeboarding to riders of all levels. If you're an adrenaline seeker, you'll love using a combination of balance, strength, and skill to master the art of wakeboarding with detailed instructions.
Regardless of what you choose to do, you are in for an adventure at Nona Adventure Park.
The Ice Factory of Central Florida (21-25 minutes away)
As hot as Florida can be, if you're not looking to be outdoors while looking for things to do near the Orlando airport, you can go ice skating! The Ice Factory offers public ice skating hours seven days a week. You can try curling or even take a skating class if you still need to brush up on your skating skills.
Westgate Lakes Resort & Spa (23-29 minutes away)
Traveling can take a toll on your body, so if you find yourself looking for things to do near the Orlando airport, consider spending your layover at the Westgate Lakes Resort & Spa. Westgate provides the perfect escape from your day's stress, featuring an on-site waterpark, a spa, an 18-hole mini golf course, and other recreational amenities.
Gatorland (16-19 minutes away)
If there's one thing Florida is known for, it's for being a gator hotspot, with 1.25 million alligators living in the state. It's only right to see more of these animals at Gatorland. Not only limited to gators, but Gatorland also has birds, snakes, tortoises, and other wildlife species on display. You can also go ziplining and feed animals at the petting zoo.
Orlando Science Center (25 minutes away)
The Orlando Science Center is a hands-on science museum with various interactive exhibits, live demonstrations, and educational programs for visitors of all ages. The museum contains floors of exhibits, like the Tiny Green Home and Virtual Reality Flight Lab.
The Orlando Science Center also has an observatory, a planetarium, and a giant screen theater. It's a great educational stop to add to your time in Orlando that is kid and family-friendly.
Marisol Park (12 minutes away)
If you are looking for fresh air, consider passing the time at Marisol Park, only 12 minutes away from the Orlando airport.
Take a tranquil walk through nature, stop at Publix (one of the best things about Florida) to grab some food and have a picnic with family or friends, or play a game on the grass. Marisol Park has a vast green area with benches around the park for seating.
You can take some time to appreciate the beautiful scenery before returning to catch your flight.
Discovery Cove (17-23 minutes away)
One of Orlando's many theme parks, Discovery Cove, is an all-inclusive tropical day resort with various animal experiences to encounter.
From receiving access to white sand beaches to swimming with dolphins and unlimited food and drinks, a pass to this resort means a day of water-based fun.
With all that there is to do, Discovery Cove is better suited for a longer time in Orlando (6+ hours) as opposed to a few hours so you can enjoy all the resort has to offer.
Sea Life Orlando Aquarium (18-22 minutes away)
Orlando's Sea Life Aquarium is a unique and fascinating destination for anyone who loves marine life and is interested in getting an insight into the animals of the ocean.
You can discover an array of underwater creatures and learn about their habits. Explore everything from the smallest sea creatures to the ocean's largest predators. In addition, the aquarium has entertaining and educational experiences like its jellyfish wall and ocean tunnel.
The exhibits make it an entertaining and educational experience for people of all ages.
Orlando Museum of Art (25-26 minutes away)
At the Orlando Museum of Art, visual art representations are showcased for visitors to come and admire.
Located downtown, the museum contains different art mediums for local and international art lovers. The museum has something for everyone, from contemporary art collections to historic paintings.
You can view the exhibition page to see what exhibit is currently being displayed at the museum when you are visiting.
Museum of Illusions (18-22 minutes away)
Enter a world of alternate realities at the Museum of Illusions. At this museum, your mind is tested as you question if what you see as you navigate through the different showpieces is, in fact, the reality of what is happening.
Challenging your perception and perspective, the museum is a great place to go with friends or family. You'll also want to have your camera ready, as the museum provides great opportunities for creative photos!
This is certainly one of the more interesting museums to visit here in Orlando. I did the one in Chicago with my best friend, and it was a good time!
SeaWorld (18-24 minutes away)
With Orlando as one of four of its worldwide locations, SeaWorld is a theme park that prioritizes marine life preservation and offers guests thrilling ride experiences.
SeaWorld has dozens of animals to see at the Orlando facility, from flamingos to manatees. In addition to the animal encounters, SeaWorld has rides for thrill seekers at heart.
If you have time, consider opting in for a specialty dining experience by dining with the orcas or at the underwater Sharks Grill and Bar Restaurant!
The Mall at Millenia (19-21 minutes away)
The Mall at Millenia is an upscale, stunning shopping mall facility with over 150 boutiques, dining centers, and stores.
Composed of high-end brands like Gucci, Louis Vuitton, and Prada, you'll enjoy strolling up and down the floors of the Mall at Millenia.
After you've shopped and worked up an appetite, you'll have options like P.F. Chang's and California Pizza Kitchen.
iFly Indoor Skydiving (18 minutes away)
Fly high and practice skydiving–on a smaller scale– at iFly Orlando. At iFly, you'll go through the motions of free-falling in an air tunnel that is safe and controlled.
As a first-time flyer, you'll take a training class that will tell you everything you need to know about indoor flying and suit up before you are ready to take flight!
You'll need at least three hours for this experience, including roundtrip transportation from the airport, so keep this in mind before booking.
I had the chance to do indoor skydiving in Atlanta a few years ago for the first time, and it was super fun! It is not as intimidating as it looks, and it does.
Titanic Artifact Exhibition (23 minutes away)
There's a Titanic Artifact Exhibit in Orlando that contains about 200 recovered artifacts from the wreck site of the Titanic.
Here you'll walk in and out of room recreations from the ship, costumed actors, and examine the artifacts from glass cases with descriptions.
For an even more in-depth experience, consider joining a guided tour that dives into the stories of love on the ship, the specifications of the boat, and the heroes involved with the tragic event.
Topgolf (16 minutes away)
Test your golf skills at Topgolf, a popular entertainment facility worldwide. Topgolf combines a lively sports bar atmosphere with golf driving ranges that make for a fun, chill vibe.
The Orlando location features a three-level driving range, games, music, and food and drinks.
Whether you are a golf beginner or professional, you'll enjoy playing a series of games with those in your party.
Universal Citywalk (20-25 minutes away)
You can't touch down in Orlando without visiting one of the most common things to do near the Orlando airport, the Universal Citywalk.
The CityWalk is a complex of dining, shopping, and entertainment with views of the rollercoasters offered at Universal. Though considered a part of the theme parks surrounding its grounds, CityWalk is an exciting place to be, even if you don't plan on attending the parks.
See a movie at the luxury movie lounge Cinemark, party the night away, or eat at one of the many full-service restaurants on the walkway.
Grab Lunch Outside of the Airport (5-25 minutes away)
One of the most exciting aspects of exploring a new city is the access to different eating establishments you may not have in your own city or country! This is why grabbing lunch at one of the restaurants near the Orlando airport may be something you want to do.
There are several to choose from, but here are a few:
Romano's Macaroni Grill – An Italian restaurant serving antipasti, pizza, pasta, salad, soup, and more. (21 minutes away)
Canvas Restaurant & Market – Enjoy the views overlooking the lake while enjoying American cuisine, focusing on seasonal, regional produce and fresh seafood. (14 minutes away)
Don Julio Mexican Kitchen & Tequila Bar – A traditional Mexican restaurant, Don Julio will bless your taste buds with authentic Mexican food. (20 minutes away)
Ripley's Believe It or Not (21-24 minutes away)
Known for exploring "the strange, the bizarre, and the unusual," Ripley's Believe It or Not! brand has always focused on showcasing rare and odd circumstances and events.
Orlando has one of 29 of its museums located around the world and has been said to be worth checking out.
From shrunken heads to double-faced animal oddities, you'll have to brace yourself for what you may see inside this museum!
Andretti Indoor Karting (17 minutes away)
At Andretti Indoor Karting, you can expect to have the time of your life as it is an indoor fun center with activities like go-karts, racing simulators, VR games, laser tag, and bowling.
The main attraction here is the electric go-karts you can race around the tracks! They even have karts specially designed for ages 4-7 years old if you are traveling with young ones.