With three floors, aroma saunas, a hammam, and many treatments to choose from, the Resense Spa inside the Kempinski Hotel Gold Coast City Accra in Ghana has earned a reputation of being the best spa in Accra.
As an avid spa-goer, I took it upon myself to visit the spa with a friend and see if its reputation matches the reality of the in-person experience.
In this blog post, I will share a detailed and honest review of my time at the Resense Spa in Accra so you can determine if this is an experience worth embarking on while you are in the city.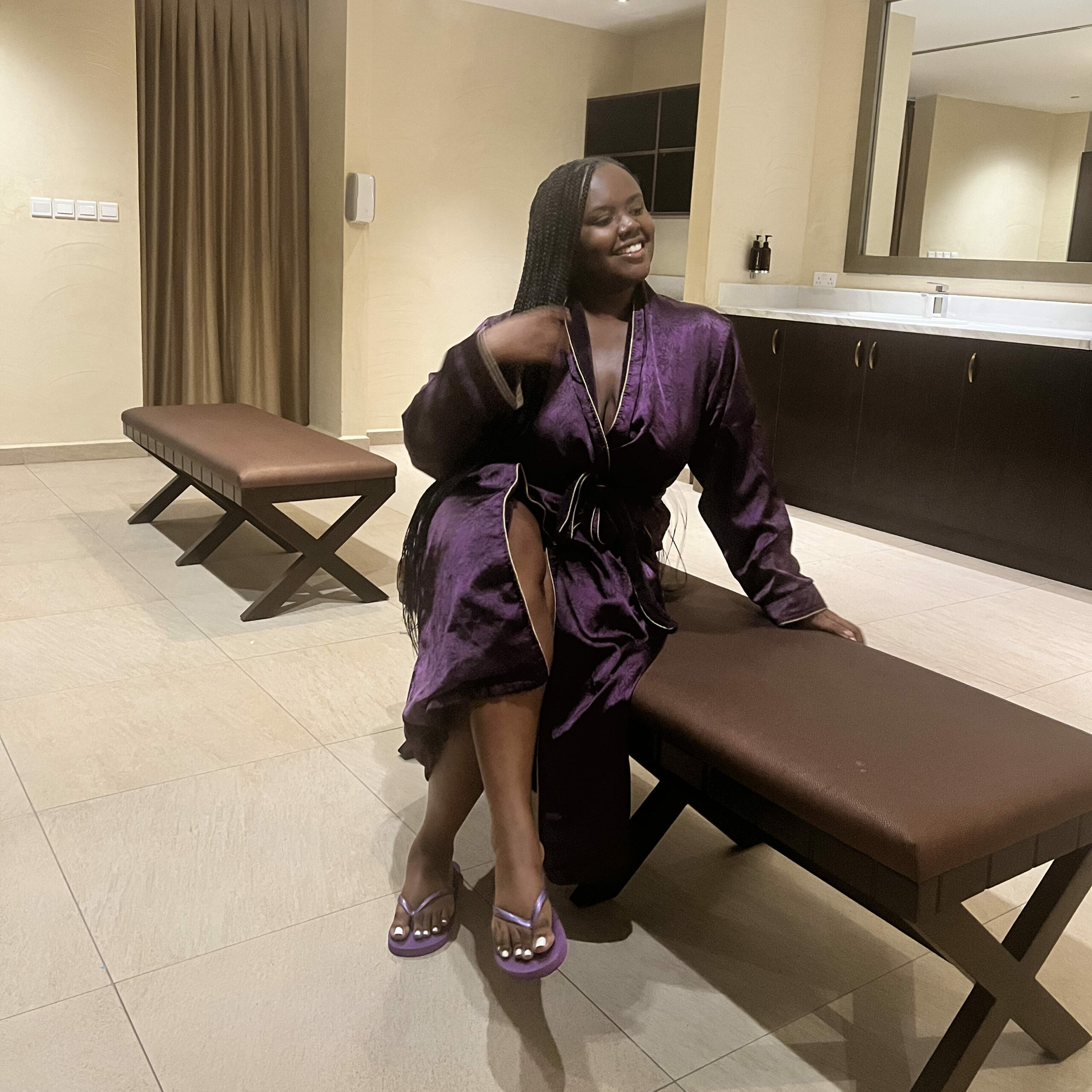 How to Book A Spa Treatment At Resense Spa
You can book an appointment via email to visit the Resense Spa as a guest. The spa is very popular and is often completely booked, so I would not aim to do a walk-in service. Once you have looked through the different luxury spa treatments available at the spa, you can email resense-spa.accra@kempinski.com with the following information:
Your name
The service of your choice
The date you would like the service
How many people you are booking for
The staff member who communicated with me at Kempinski Accra responded within 2 hours to confirm my date and time.

A deposit of half of the cost of your spa service is required to secure your booking, and the representative let me know to bring my bathing suit to enjoy some of the other amenities like the jacuzzi.
After I paid my deposit, I had to change my original scheduled date, which was handled without any issues.
Overall, the booking process was straightforward and efficient. Email is not commonly used by businesses in Accra, so it was refreshing to book a service with such ease.
What to Bring
If you've never been to a spa, you may be worried about what to bring to your spa day. Here's a short list of tips that will help:
Wear comfortable clothing you can get in and out of easily and sandals. You will take your clothes off at the spa, so I always recommend dressing cute yet comfortably.
A bathing suit. Spas have jacuzzis, pools, and other "wet" amenities you may want to enjoy after your treatment. Even if you don't think you will bring it, in case!
An extra pair of undergarments just in case you need to or want a fresh set after showering.
Anything you may need to tie your hair back or put it up and away. You will most likely be getting massages and wet throughout your spa day, so ensure your hair is protected by being prepared.
Having a tote bag for the spa may make accessing your items easier while changing, traveling between rooms, and the various amenities.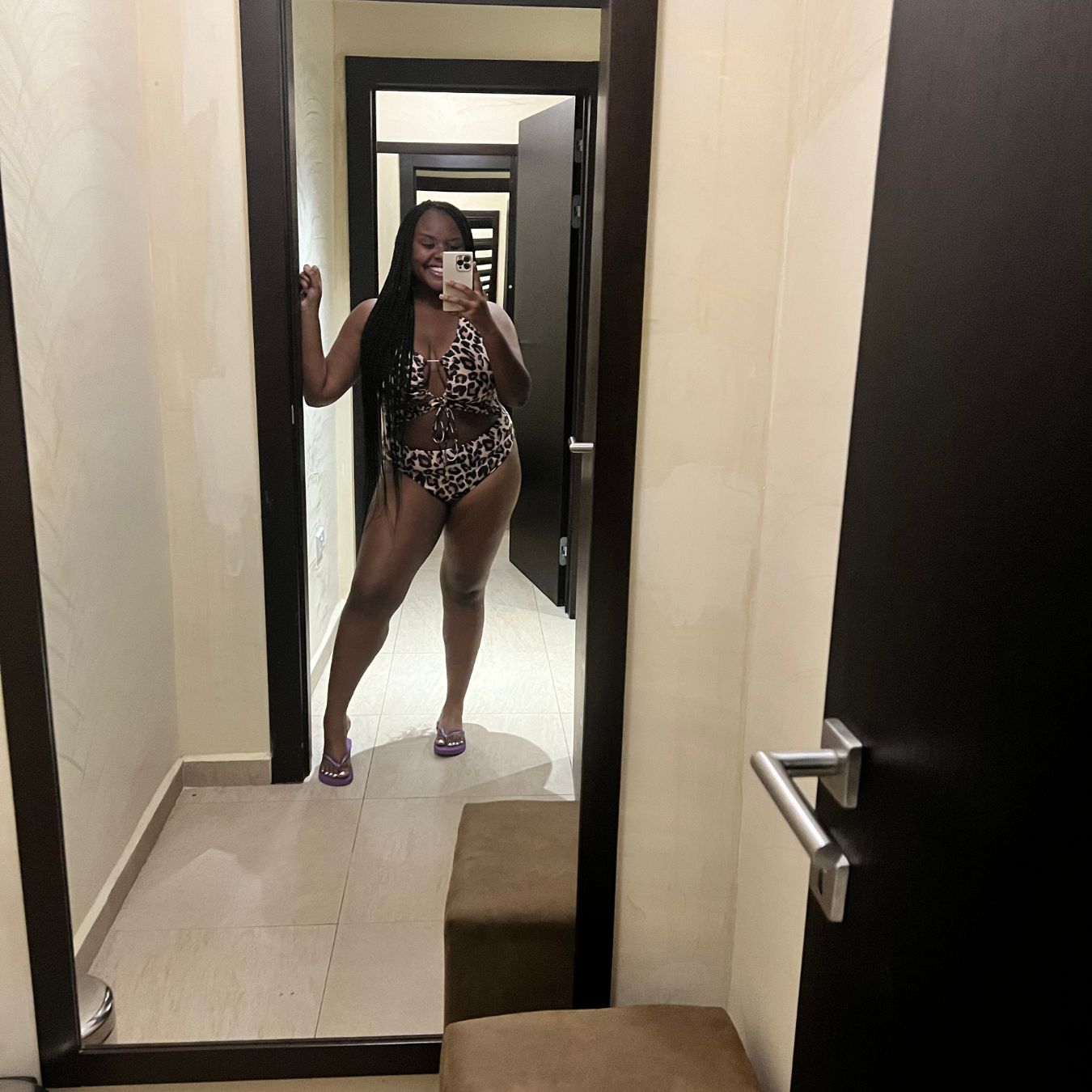 Getting to the Spa
The spa is inside the Kempinski Hotel in Accra, so that is where you will want to catch a ride for your service. Upon arrival, you will go through security before being granted entry into the facility. Then, your bags will go through a screening machine.
Once inside the hotel, you can either follow the signs to the spa or ask one of the staff members for directions. The hotel is huge, and getting to the actual entrance of the spa takes about 7-10 minutes if it is your first time at the Resense Spa.
Greetings Upon Arrival
Once we arrived at the spa lobby, my friend and I were greeted with warm smiles, guava juice, and hot hand towels. While enjoying our refreshing juice, we filled out a short health questionnaire. A member of the Resense Spa then escorted us to the locker room and gave us a brief tour of the spa area we had access to throughout the day.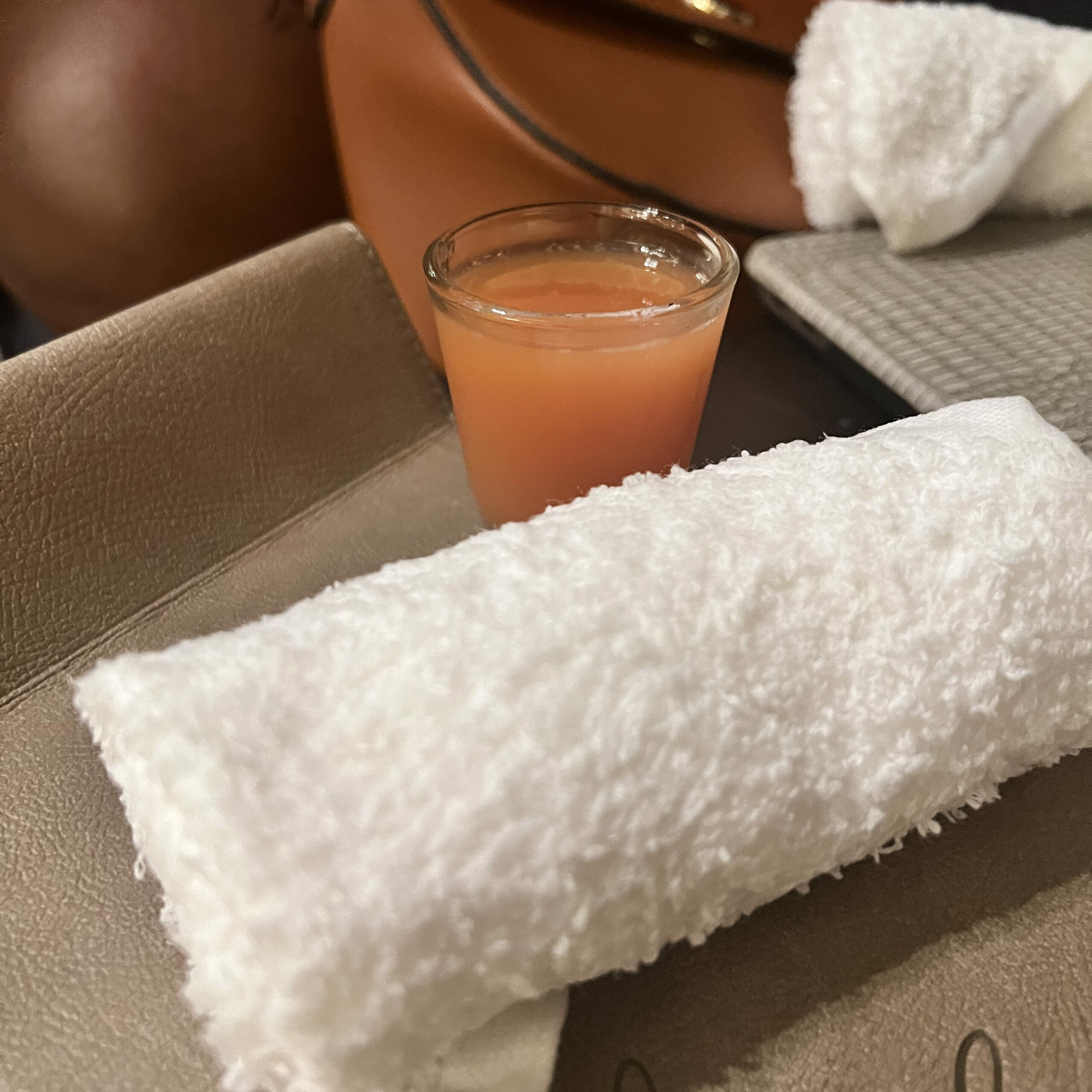 The Locker Room
The spa's locker room features lockers, large mirrors, bathrooms, and changing rooms. Our spa attendant assigned lockers to us, which had the following items inside:
Plush purple robe
Disposable panties
Flip flops
Towel
Bag for wet clothes
Soap + lotion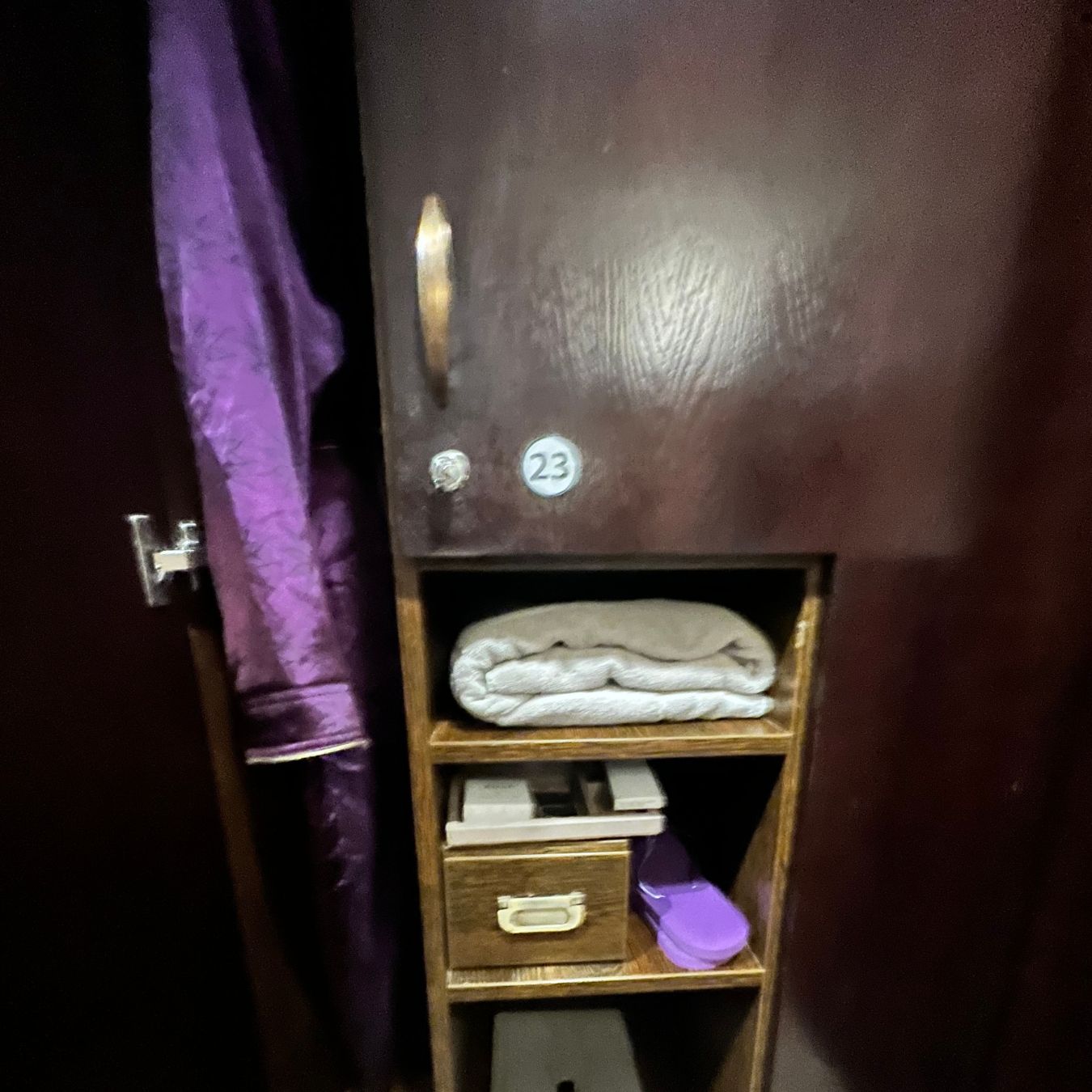 Keep in mind that filming and taking pictures is generally not allowed throughout the spa IF there are other spa attendees around to respect their privacy. Thankfully, the blogger in me was still allowed to thrive because we were the only ones in the locker room most of the time for our spa day.
We had limited time to change into our plush robes, disposable panties, and slippers before being settled into our spa treatment.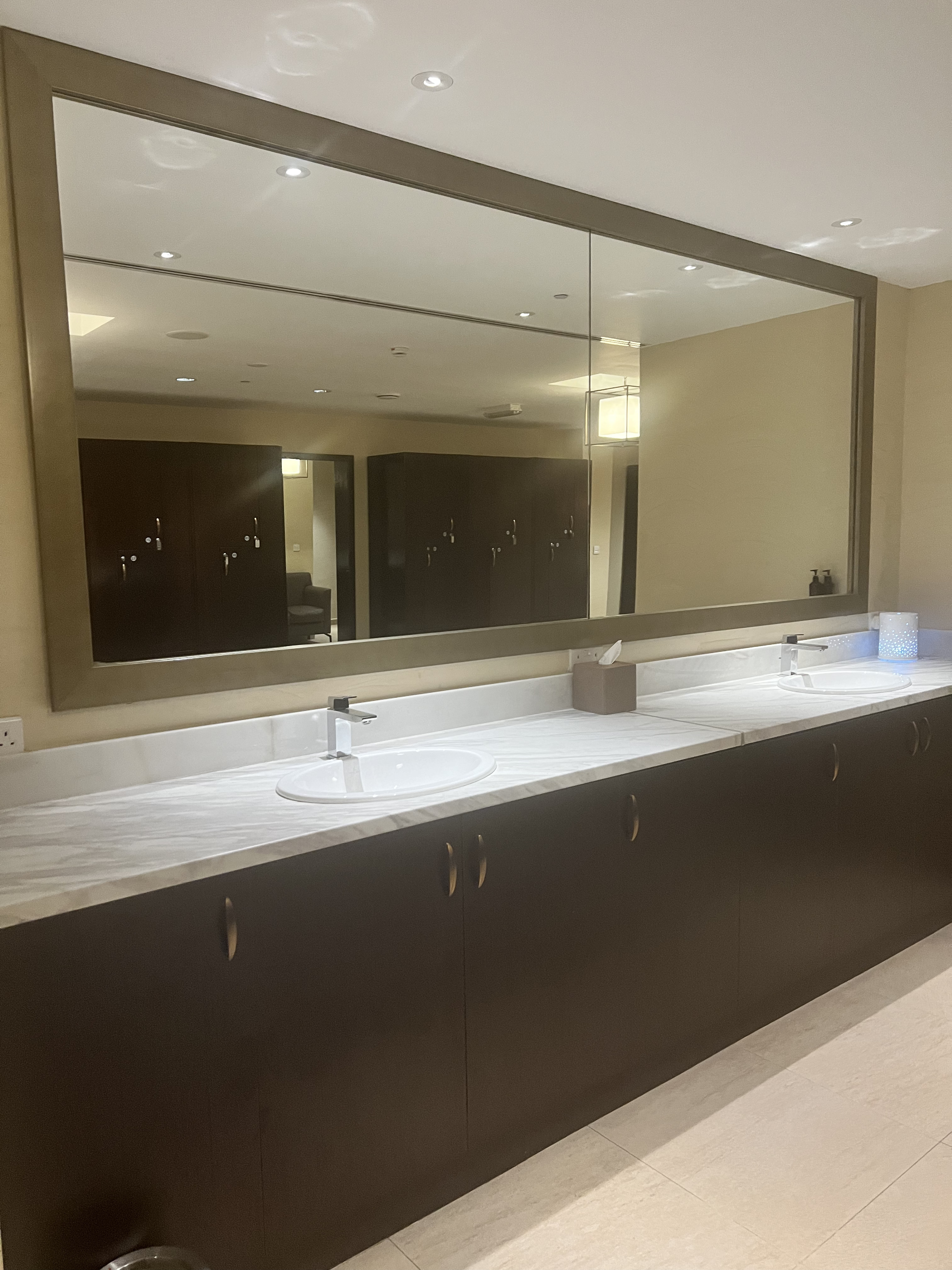 The Spa Treatment: The Journey Package
We opted for "The Journey" spa package for 1650 cedis ($137.01) when we paid for this service. This package was 110 minutes of treatment(s) and included the following:
A traditional Moroccan hammam
Soft steam and cleanse with black soap and a wrap with purifying ghassoul to leave the skin satin soft.
Classic massage to revive body & mind.
Steaming Room
The Journey begins inside a steaming room where we were each directed to lay on a rock bed. Two attendants came inside the room and rubbed our bodies with black soap and various products to soften our skin. We had to lay inside this room for about 10 minutes before they came back, but we were given cold water bottles and a cold towel to keep our bodies regulated.
Our attendants would come back to check on us and ensure we were taking in water during this part of the spa treatment, which was appreciated.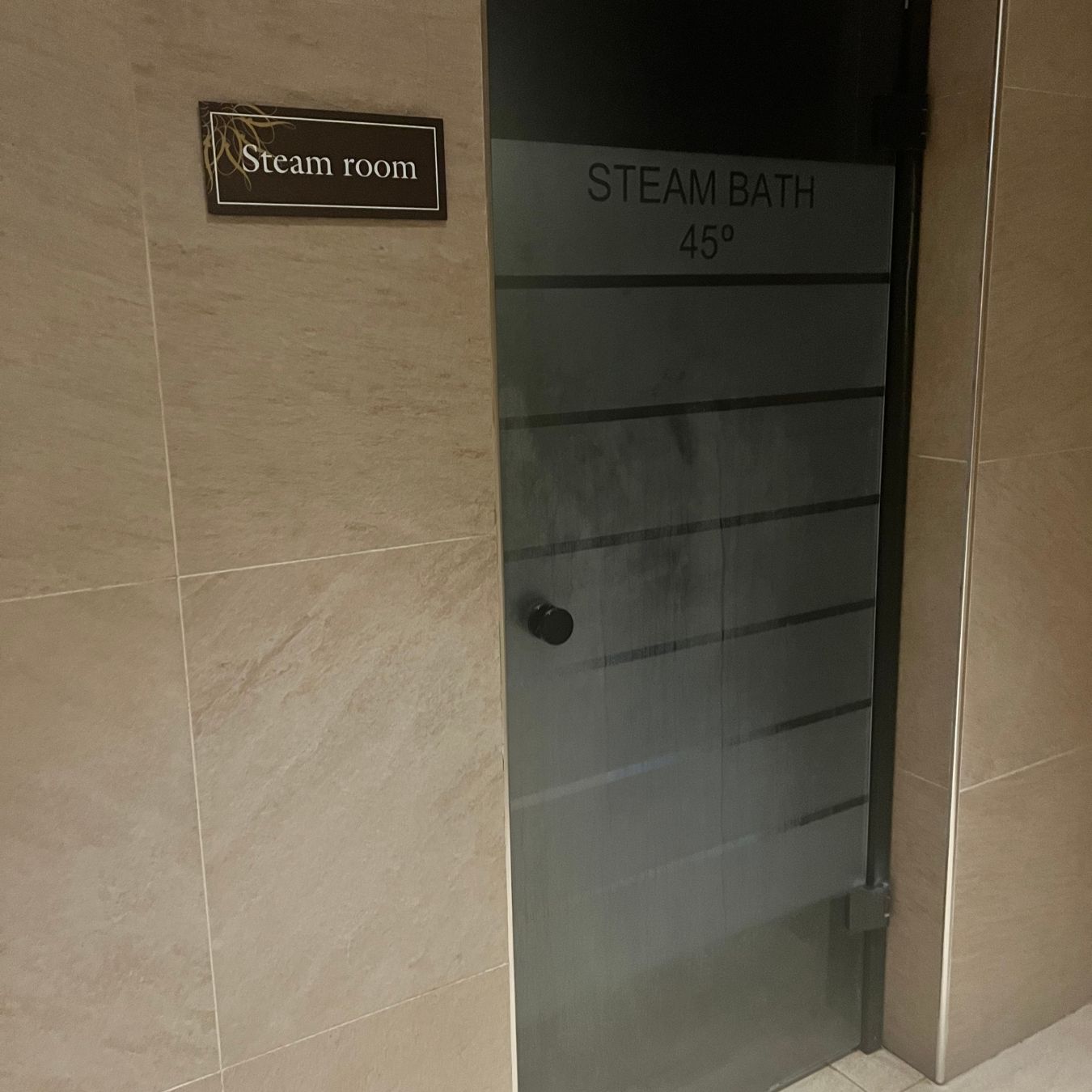 Hammam
Once the 10 minutes passed, with our bodies still covered with products, we were wrapped with towels and taken into the hammam. If you're unfamiliar with what a hammam is, it is a full-body Turkish bath that typically includes scrubbing, exfoliating, and rinsing down while laying on a marble stone in a large room.
The walls were adorned with beautifully patterned tiles and mosaics, creating a calming atmosphere. Soft music played in the background, adding to the serene ambiance and a faint yet noticeable use of fragrant aromas. The hammam was my favorite part of the spa treatment.
Classic Massage
Once we were wholly rinsed and removed the products from our bodies, it was time for our 60-minute classic massage. We were taken into a private room with two massage beds and had the chance to shower before our masseuses came inside to begin our massages, which was amazing.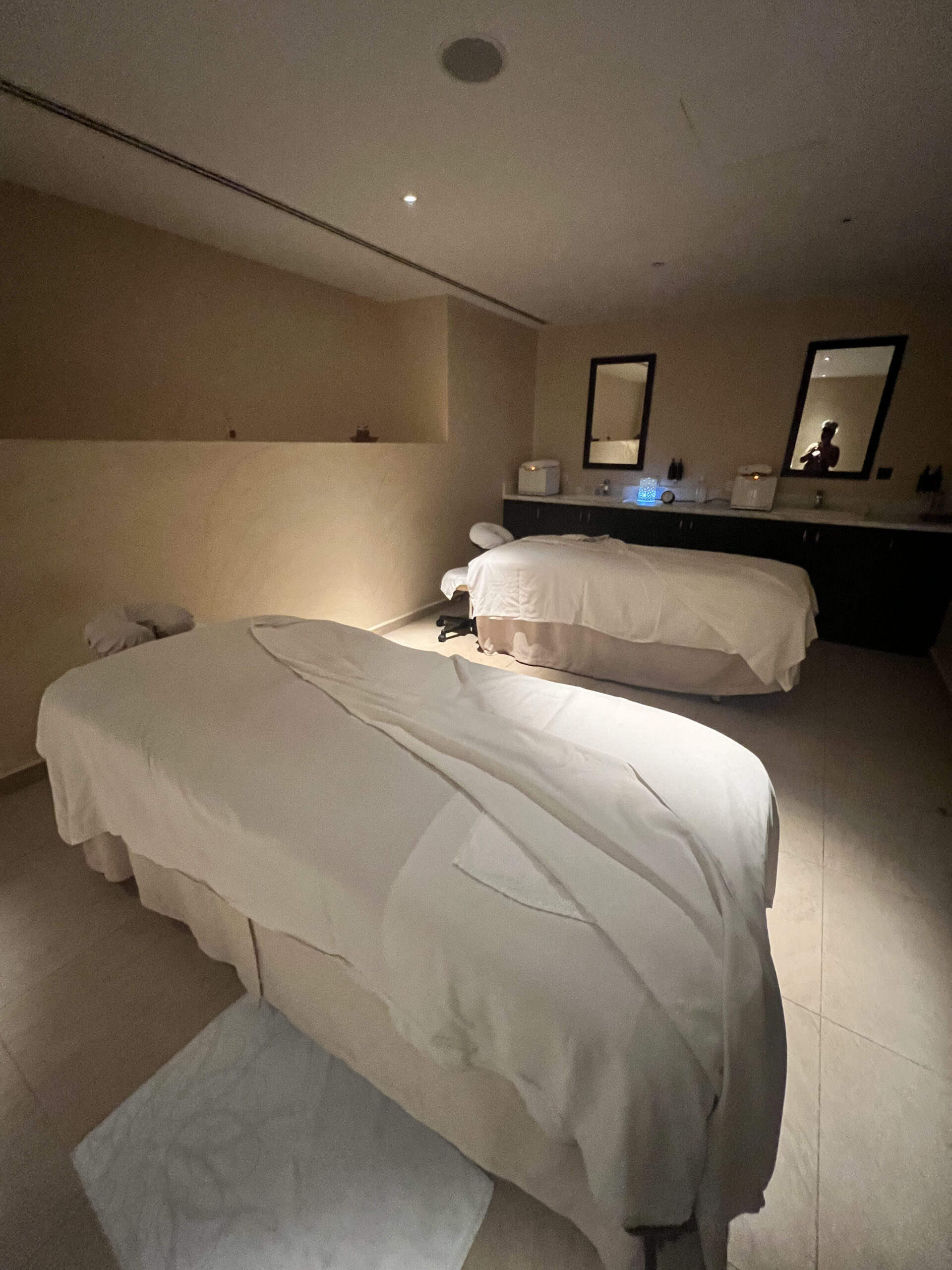 Planning Tip: If you choose to visit the Resense Spa and do a spa treatment like this with another person, please keep in mind that you will be fully undressed near that person throughout the first half of the treatment or Hammam experience. Make sure it is someone you are comfortable with!
We had the option of doing the entire treatment as a duo but had the option to do it as singles as well.
Private Lounge
After our massage, we were treated to delicious biscuits and tea in a cozy private lounge exclusive to spa-goers.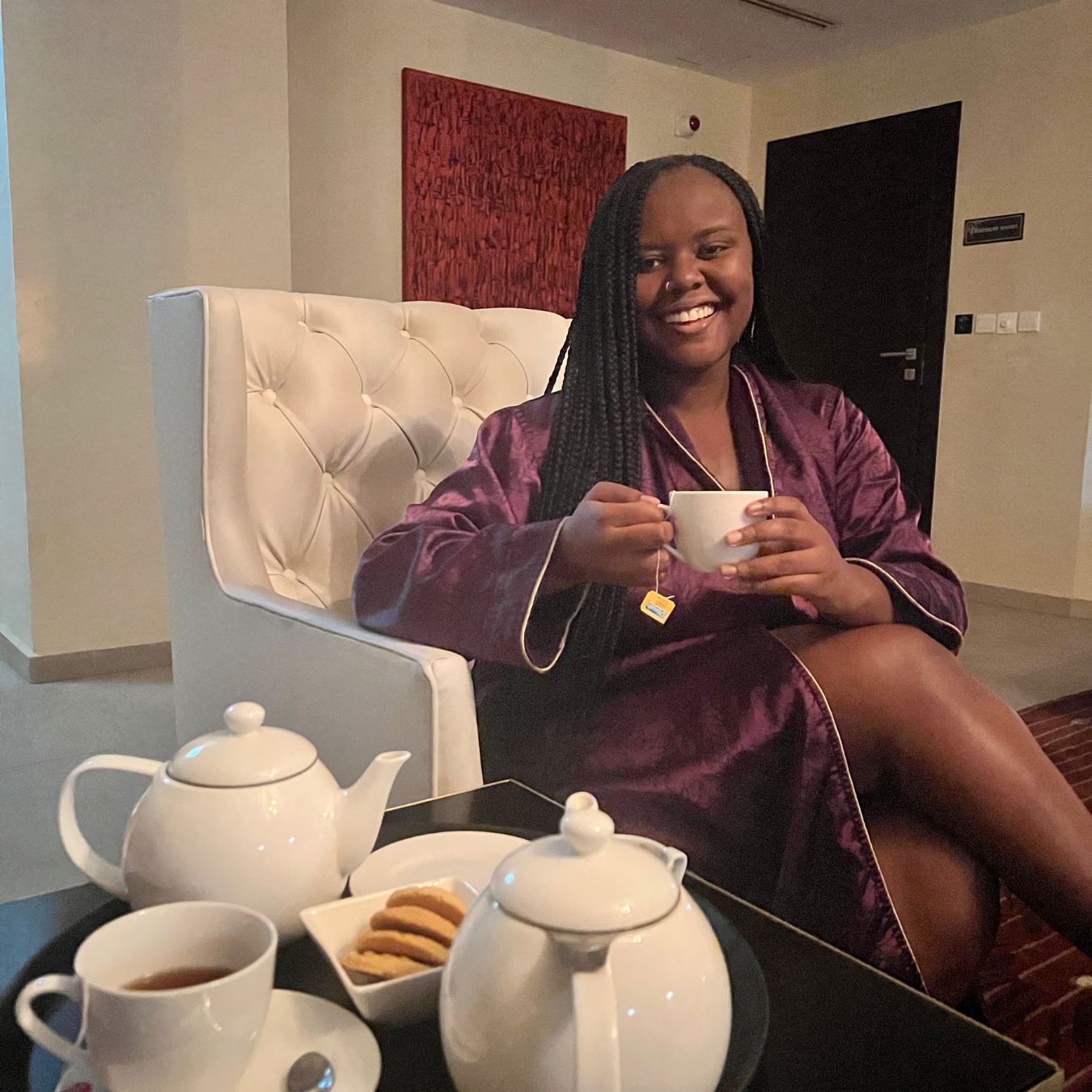 The lounge is a space where guests can continue to unwind after their treatment. Still dressed in your comfy robe, the lounge further immerses you into the luxury spa with lush white seating layered with gold blankets, dim lights, and calming music.
The lounge is shared between men and women, so people may be coming in and out, though there were only 1-2 other people in there with us for a few minutes.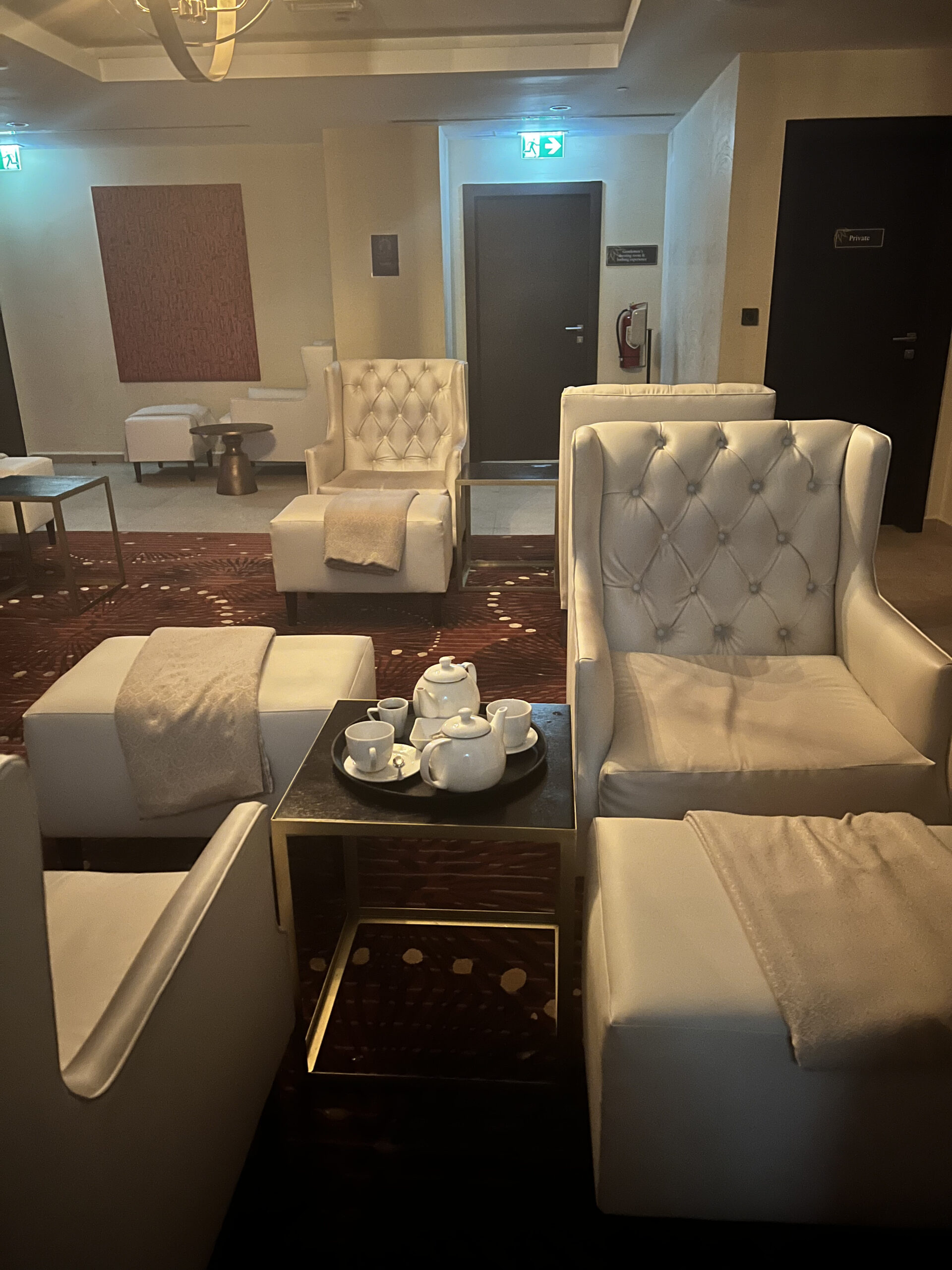 Amenities
The Bathing Experience
Once you are done with your spa treatment and a small snack in the private lounge, you will have access to various amenities at the Resense Spa in an area called the "Bathing Experience". These include the following:
Sauna
Jacuzzi
Steam Bath
Thermal Shock Bucket (Cold Water)
Laconium Bed (Heated Recliner)
There is a Ladies & Men section so that women will enjoy these amenities with other women and men with other men.
All of the amenities at the spa were lovely. I entered the heated jacuzzi, spent time in the sauna, and lay on one of the heated recliner seats.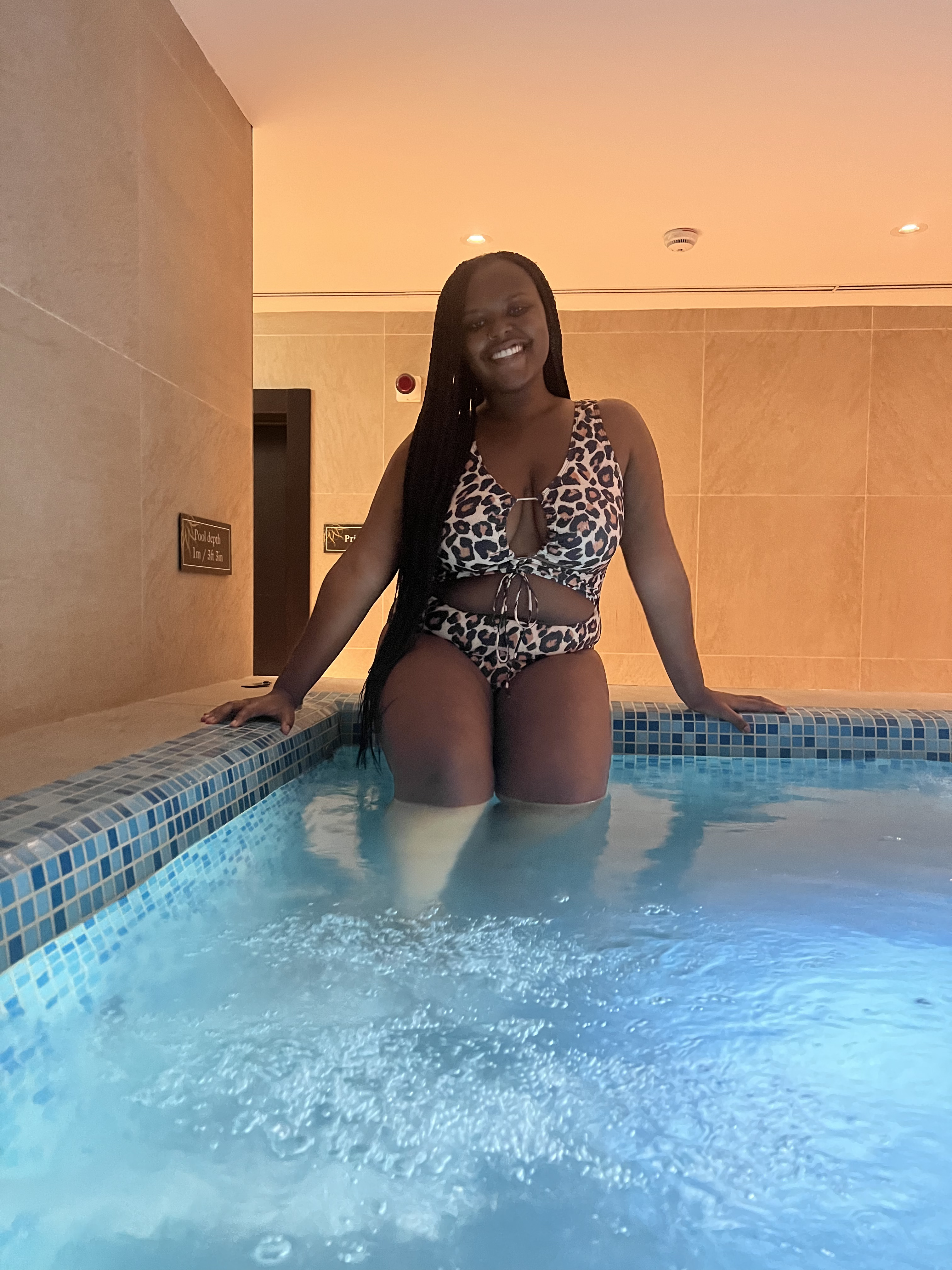 There was one other woman in the jacuzzi while we were there, and we were advised that we may have to limit our picture and video-taking in case she felt uncomfortable. However, it didn't end up being an issue as she was very friendly and did not mind, and we also ended up having a great conversation!
I just mentioned this so you are aware of respecting other guests' spa time.
*The spa also has a spa cafe where you can order food and have it brought to you while in the private lounge.
Final Thoughts on the Experience
My time at the Resense Spa in Accra was my best spa experience yet. As one of the largest spas in West Africa, it certainly represents the region well.
The only thing I did not like was feeling rushed toward the beginning of the experience to get changed into a robe and begin the spa treatment. However, this is understandable because the facility runs on an appointment-based system. They ideally have a schedule to follow, and taking too long can affect the start time of other guests.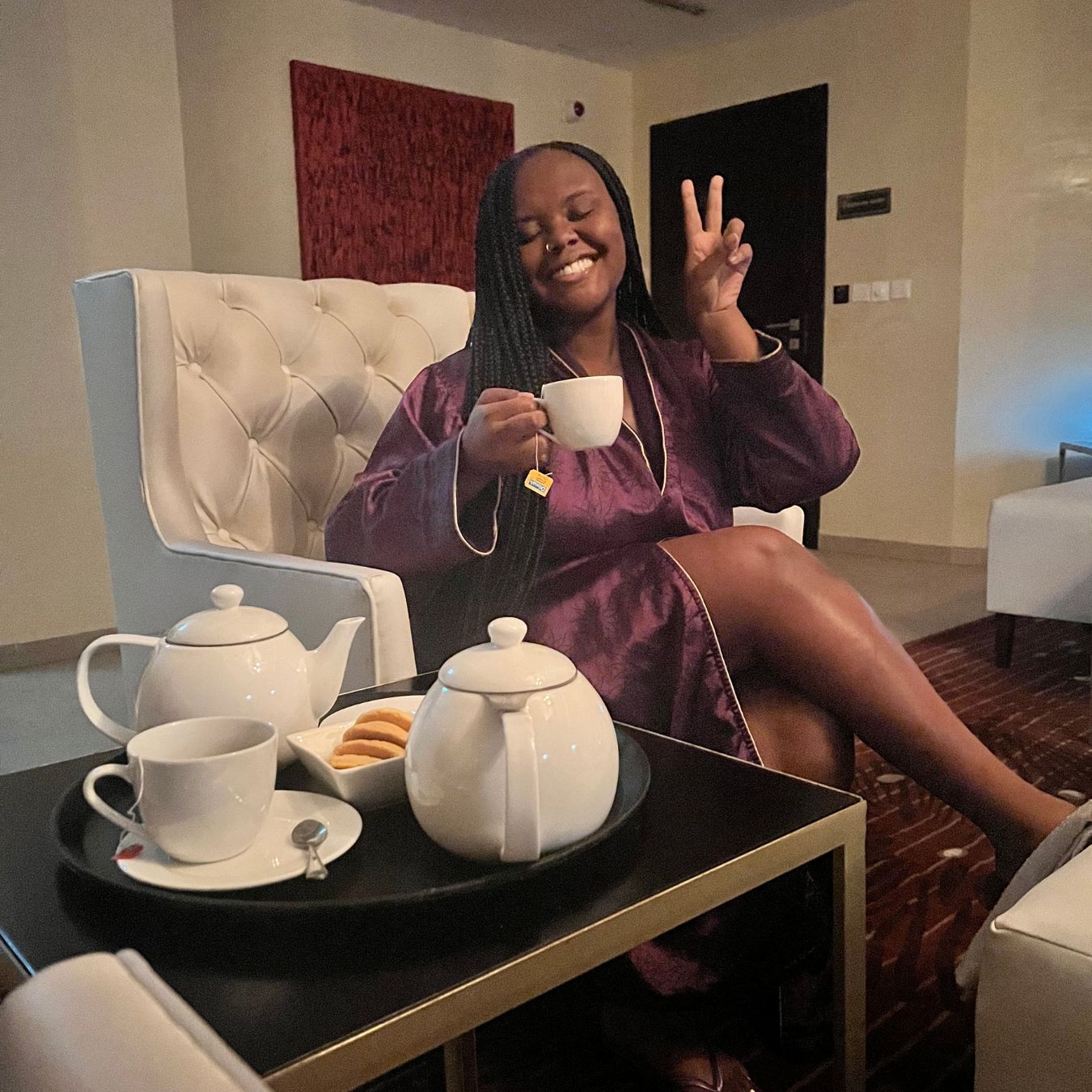 I just would have appreciated more time to settle into the experience. For this reason, I recommend getting to the spa 20 minutes before your appointment to see if your spa attendant will immediately usher you to the locker room and have more time to get ready.
Overall, I recommend the Resense Spa if you want to book a massage in Accra or pamper yourself for the day in an environment where you'll meet luxurious characteristics at every turn.