Miami is one of the hottest destinations in the United States–literally and figuratively. Known for its beautiful beaches, warm weather, and high-energy party scene, Miami is famous for giving its guests a good time.
While visitors tend to spend their weekends exploring all Miami has to offer, you may be visiting for one day and not have as much time to explore.
In this blog post, I'll provide you with an itinerary that will tell you how to spend 24 hours in Miami to make the most of your day trip!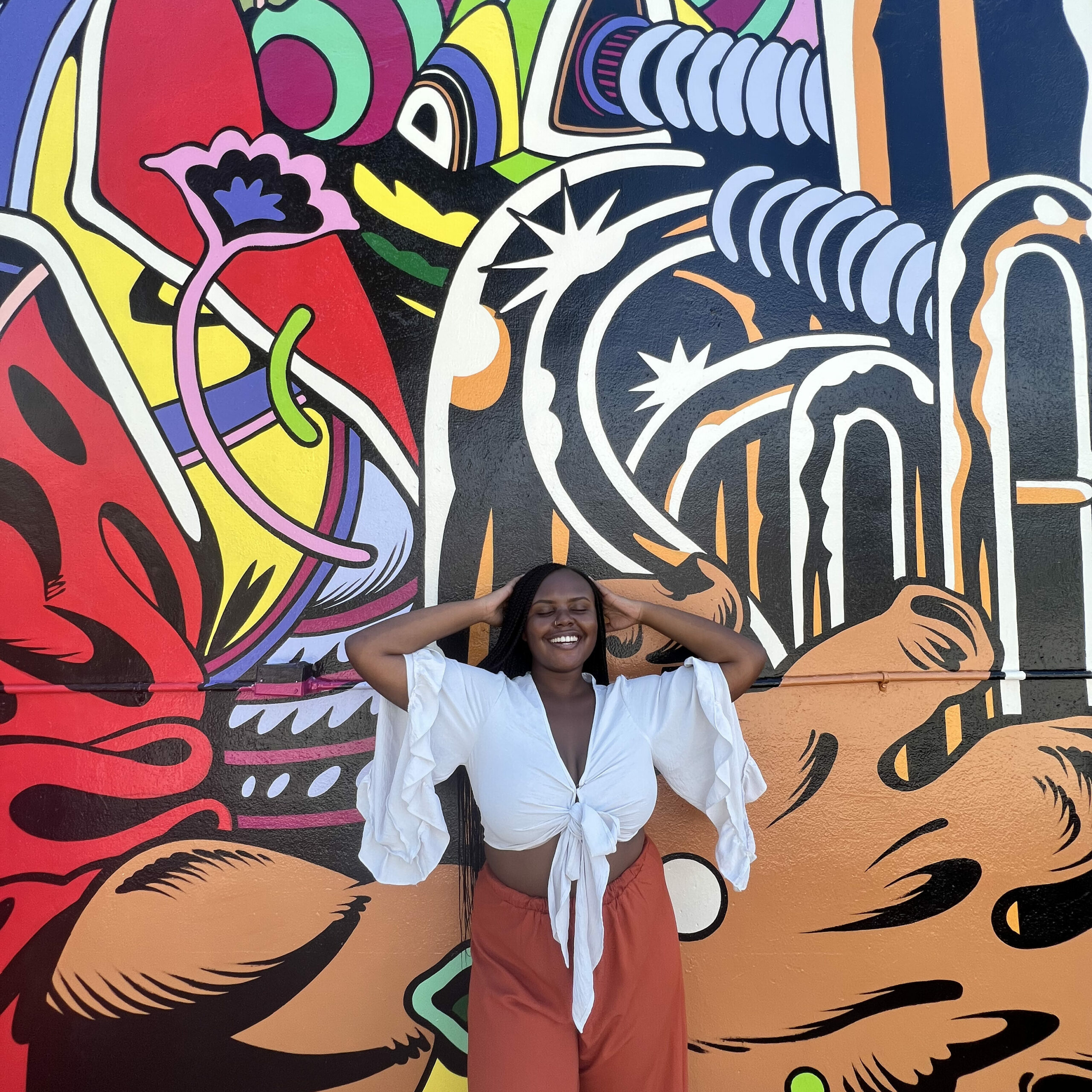 Start the day with a floral aesthetic brunch at the Little Hen
Duration: 1.5 hours
Address: 3451 NE 1st Ave Suite 100/102, Miami, FL 33137
---
You can't explore Miami on an empty stomach, so it's only right to indulge in one of the cutest brunch spots in Miami–the Little Hen. The Little Hen is a contemporary breakfast and brunch boutique with a rosey pink flair in decor and in some of the food.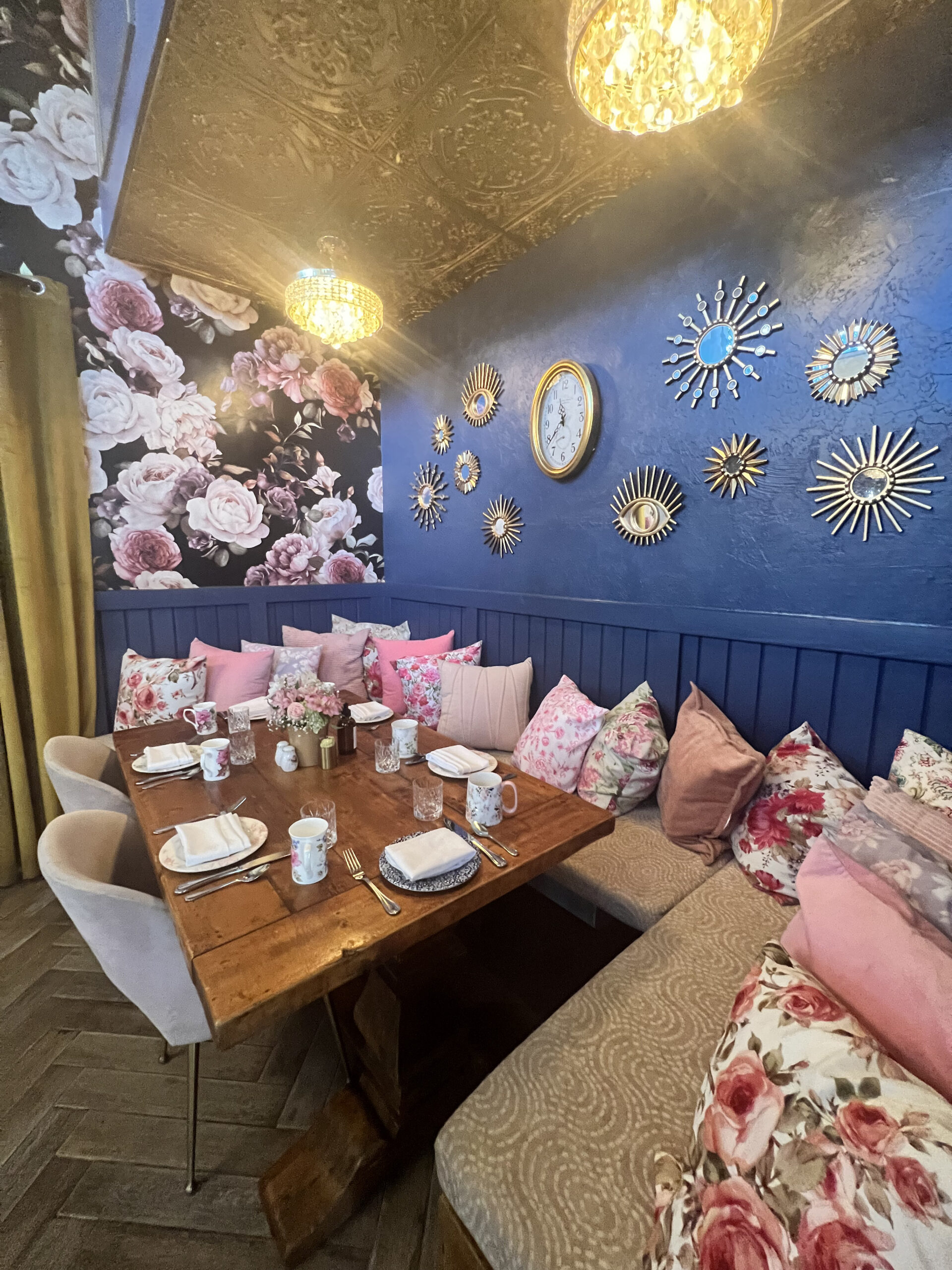 The restaurant is gorgeous, with its decor mimicking an English tea room. Little Hen has indoor and outdoor seating. The outdoor seating will allow you to sit under one of the pink umbrellas and walk through a floral arch, a great photo opportunity! The service here was great, I was seated with my sister before our appointment time, and the food came out within a reasonable amount of time (10-15 minutes or less).
I had a breakfast item the restaurant is known for: Rose Petal Pancakes, which are pink buttermilk pancakes made with actual rose petals, toppled with roses, and served with rose water-infused maple syrup on the side.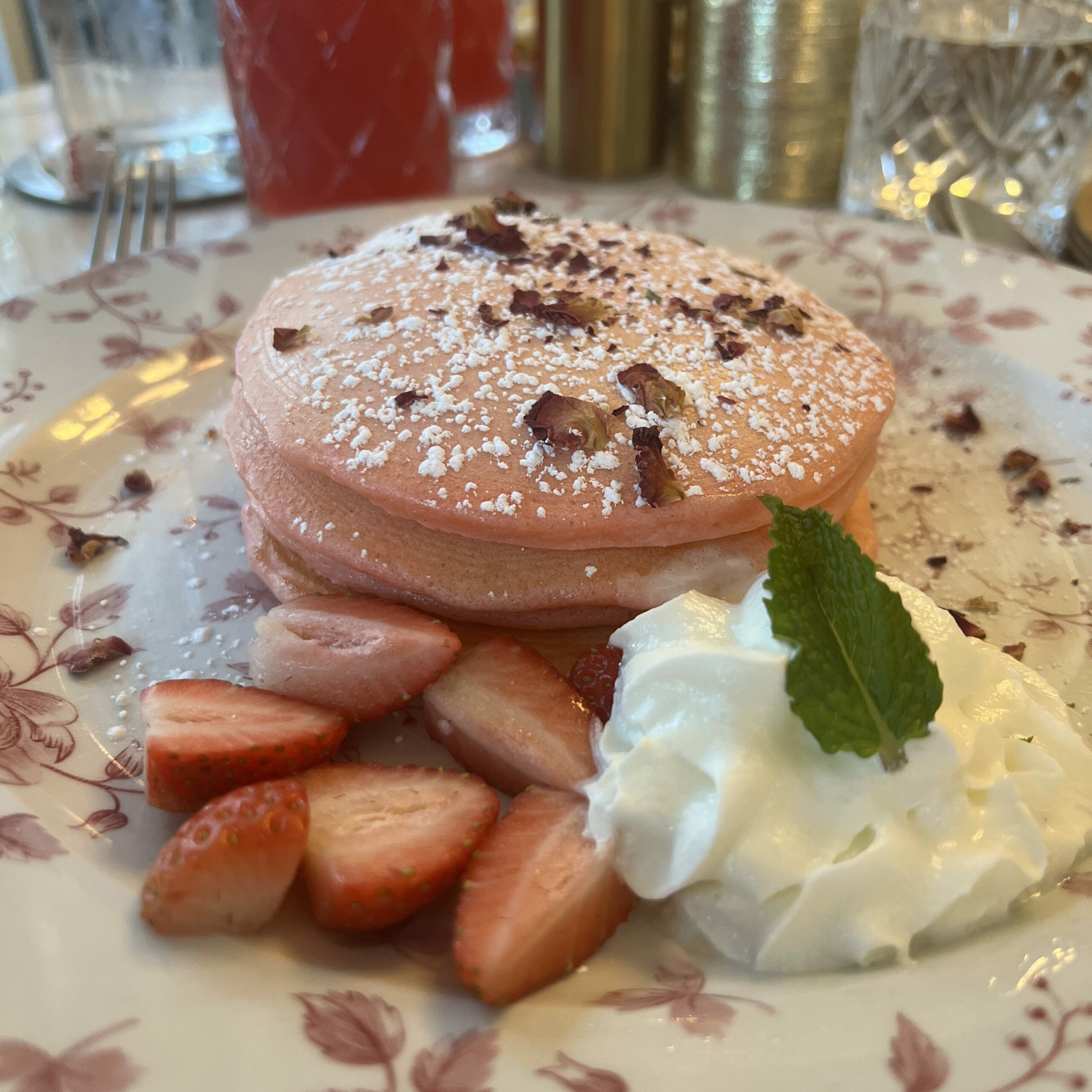 My waitress told me upfront that the pancakes taste would be very strong, and people either really love or hate them, so I knew I was taking a risk, but I found them edible. It does taste like you are eating fresh flowers, but I could've finished my plate. I will say that I wouldn't order them again if I had the chance, but I would encourage you to give it a try, as it is an experience.
I opted for a Hibiscus Raspberry Mocktail made with hibiscus tea, raspberries, and lime juice. I wasn't a fan and could not get past a few sips because of how sweet it was, but it was a cute drink!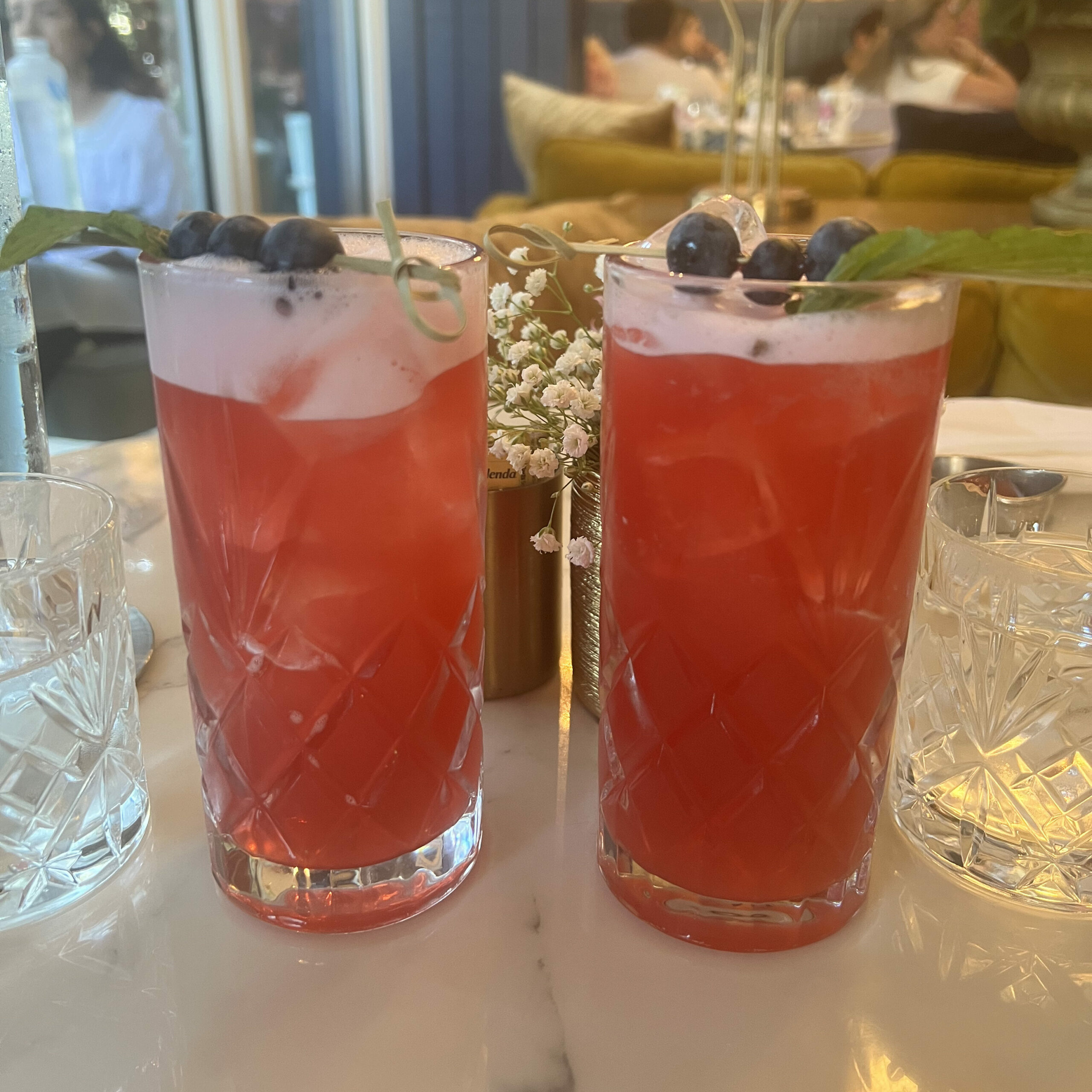 You can browse the menu before visiting here.
Planning Tip: I recommend making a reservation 24-48 hours before as the place does get busy. Keep in mind if you don't show up, you will be charged $65!
There is also a dress code described as "Smart Chic" that you have to abide by to get inside. Under this dress code, tank tops, active wear, and beachwear are not allowed. Men are also not allowed to wear flip-flops or sports sandals, but dress sandals are an exception.
Meal Ticket:
Rose Petal Pancakes: $19
Hibiscus Raspberry Mocktail: $8
Total (excluding tip): $27
Paint and admire the colorful walls at Miami's outdoor street art museum
Duration: 1.5 hours
Address: 2516 NW 2nd Ave, Miami, FL 33127
---
If it's your first time in Miami, you definitely have to stop by the Wynwood Walls. This outdoor street art museum opened in 2009 and since then has become a "must-see" destination in the Magic City.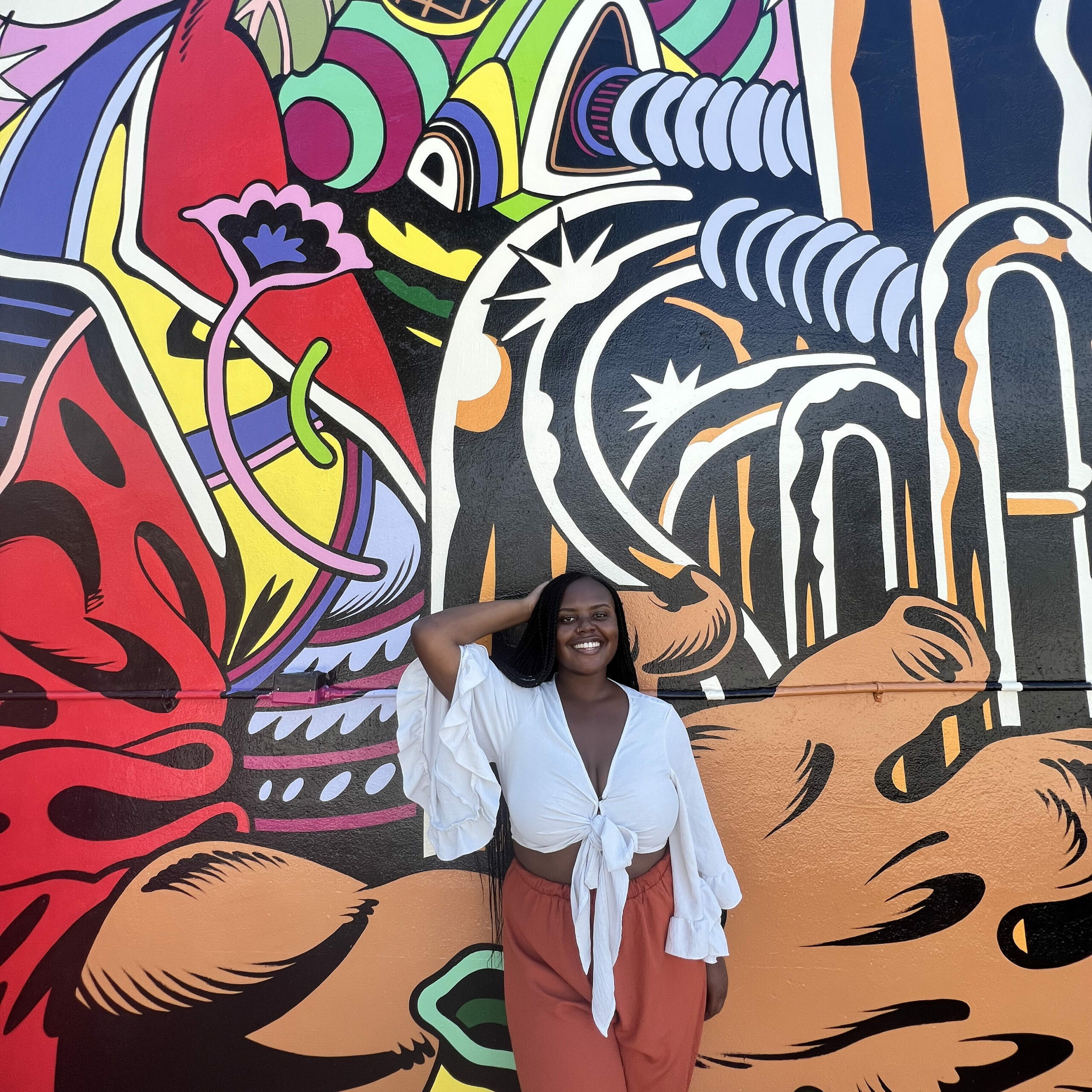 As its name suggests, the museum is held outdoors with walls that artists around the world have elaborately painted. You'll walk around, stopping at each wall to admire the creative works that have contributed to making Wynwood Walls what it is today.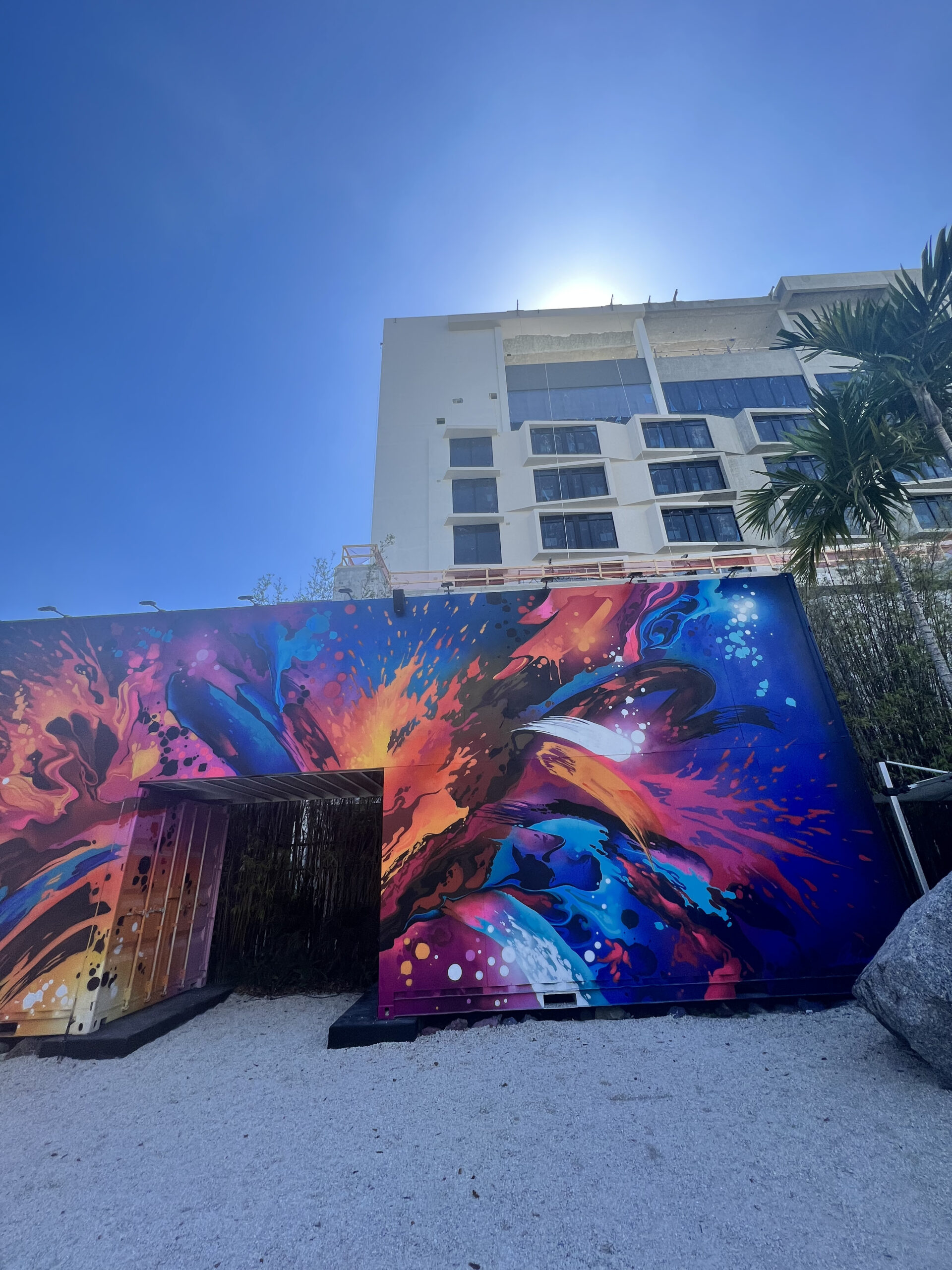 One stop at the outdoor museum includes a "Street Art Experience," where you'll grab a bottle of spray paint and channel your inner artist as you contribute to the Wynwood Walls (my favorite part!).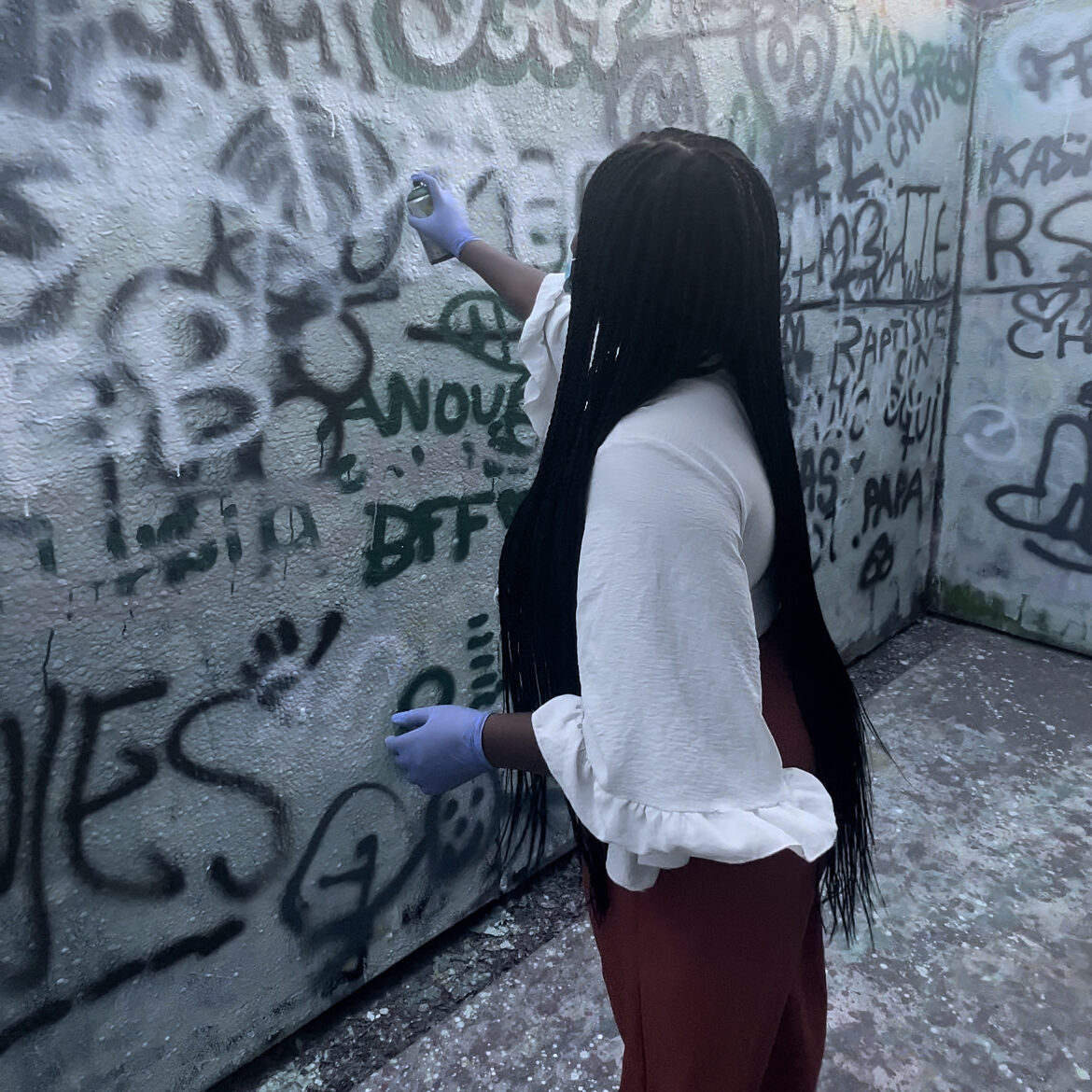 The atmosphere is very relaxed, park-like, and kid-friendly. A vendor also sells ice cream and water to help you cool off as you walk around.
Planning Tip: If you are a student, bring your student ID to get 50% off the admission fee. My card wasn't checked, but you never know so bring it just in case!
Cost Breakdown:
Adults: $12
Seniors & Military: $10
Students: $5
Children: FREE
Learn about the connection between Haiti and Miami on a tour of Little Haiti
Duration: 2 hours
Meeting Point: Little Haiti Cultural Center – 212 NE 59th Terrace, Miami, FL 33137
---
Miami is home to over 300,000 Haitians, contributing to the city's reputation for being a hub of vibrant cultures. Little Haiti is a predominantly Haitian neighborhood in Miami where authentic touches of Haiti lie in every corner.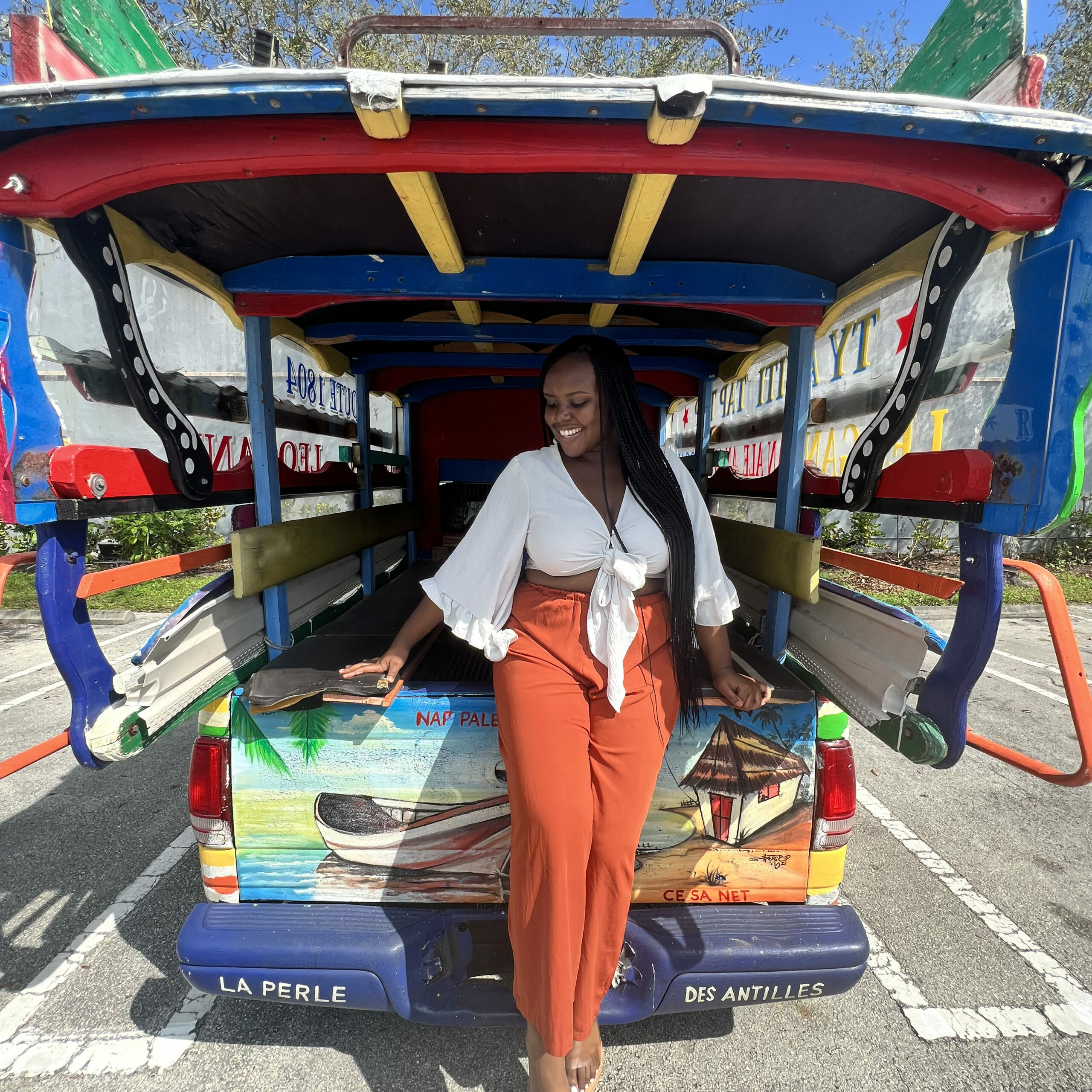 Dive into the history of Haiti and Miami with a tour of Little Haiti. The tour is run by the owner of Tap Tap Tours, Cidelca, who lives in the neighborhood and is well-known around the community.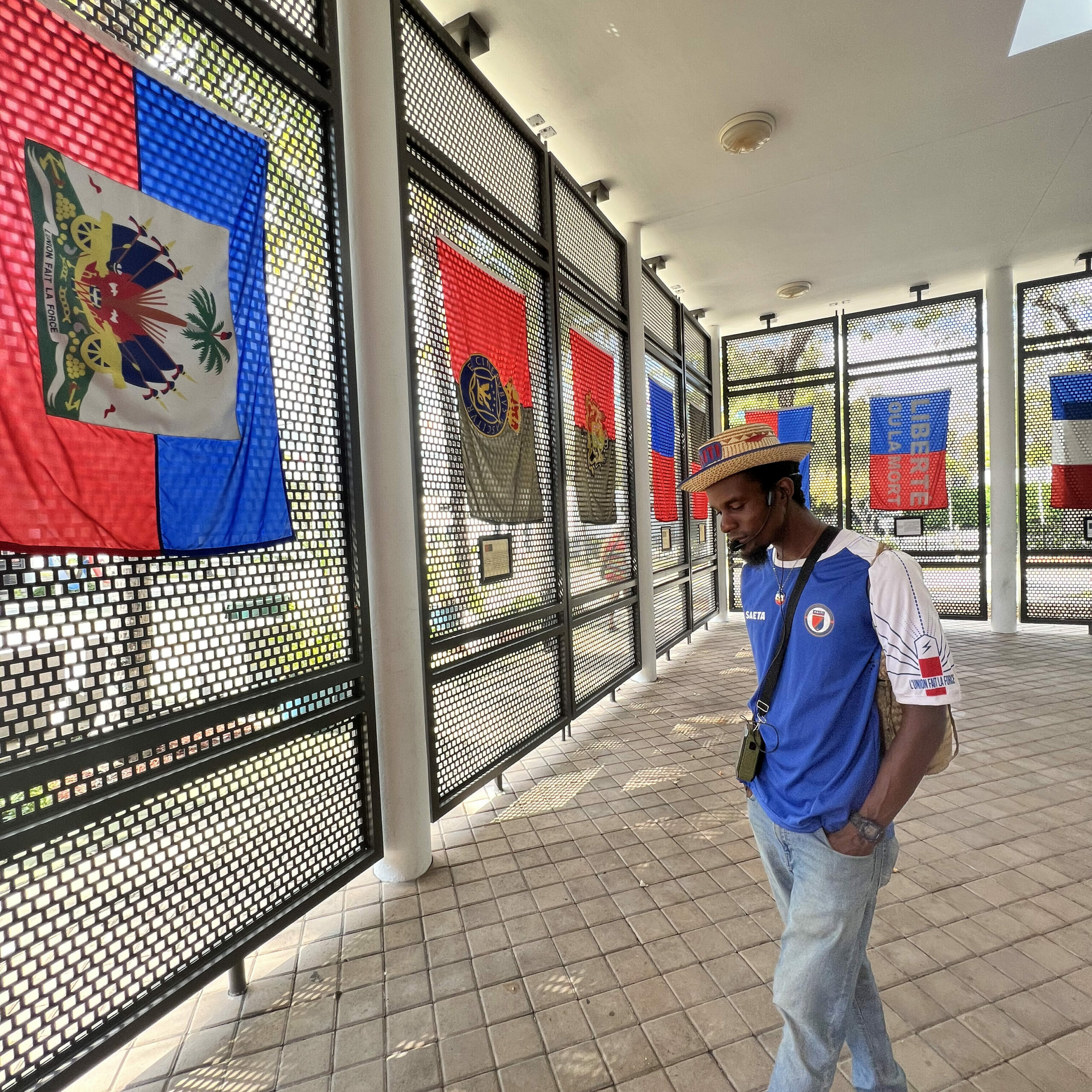 You'll meet Cidelca at the Little Haiti Cultural Complex, the establishment dedicated to promoting Haitian culture through dancing, education, language, visual arts, and other cultural events. Inside the cultural complex is an art gallery you'll tour.
From there, Cidelca will take you to different businesses in the community, like markets, a dance studio, a botanica, the Touissant Louverture statue, and more to showcase what Little Haiti is truly about.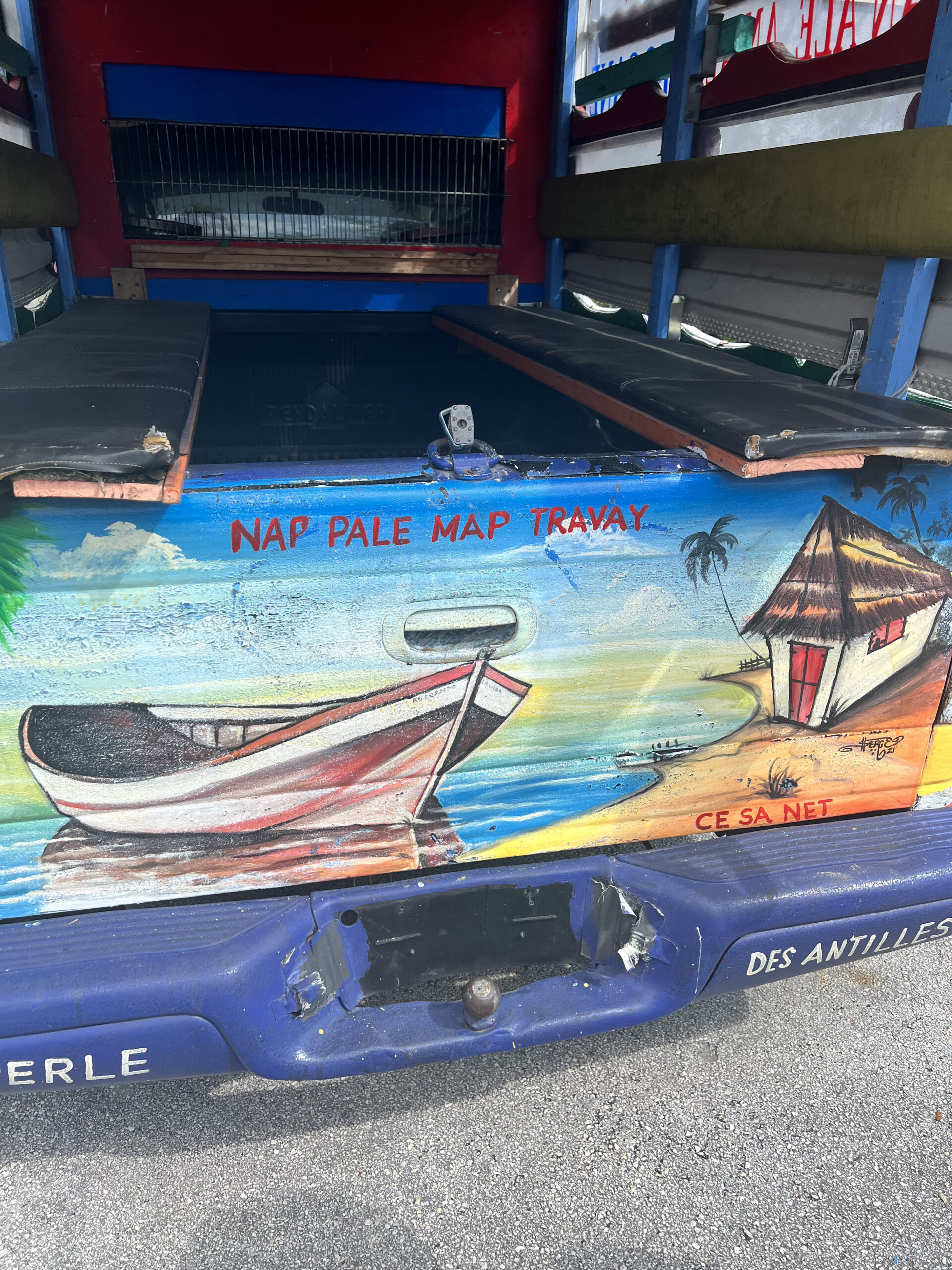 You'll get to try some Haitian snacks as well!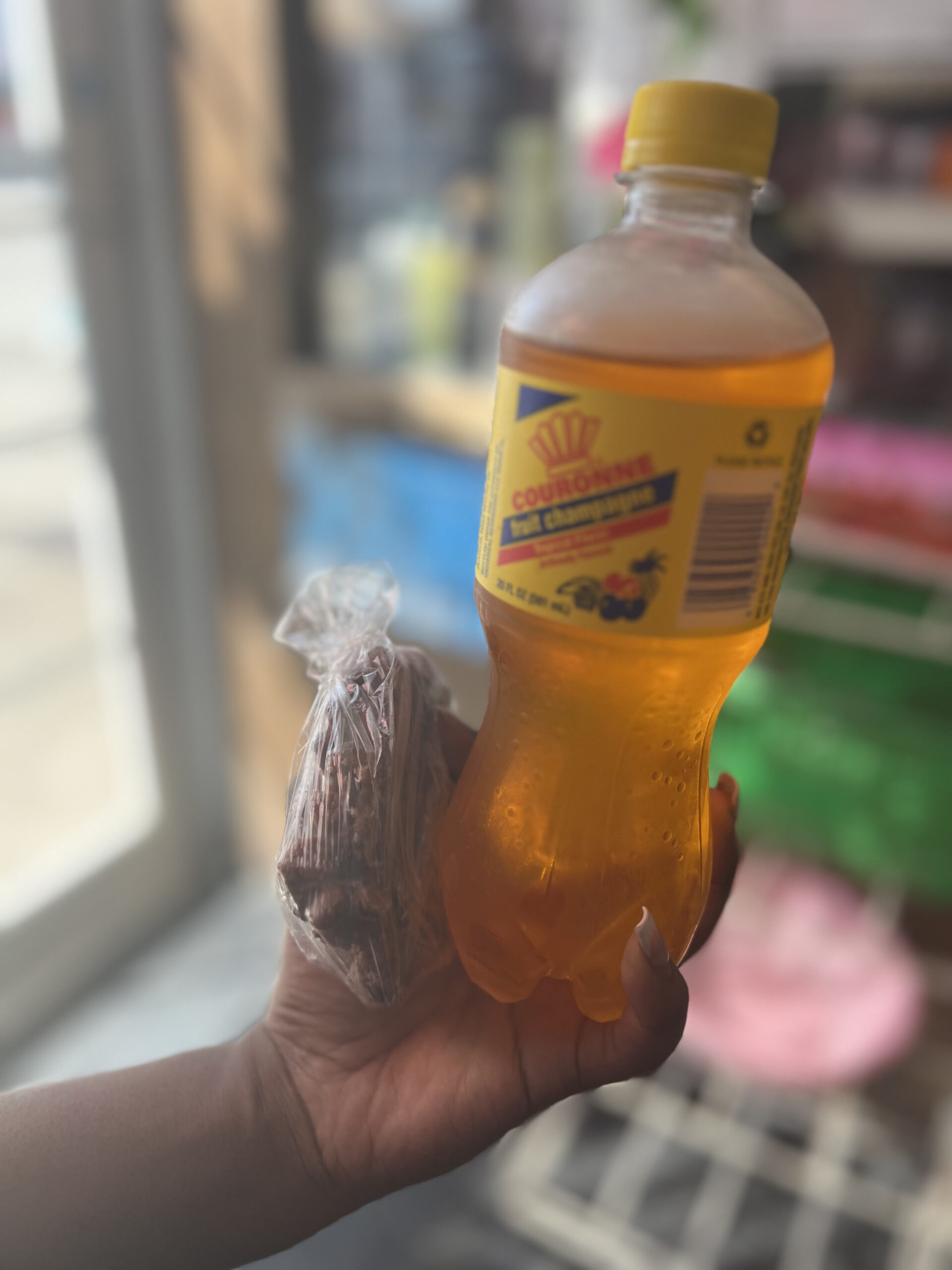 Consider this tour your insider guide to the community, and take the opportunity to ask Cidelca any questions about anything! He was very open and receptive to exploring different concepts with me. 
Cost: $40/person
Planning Tip: It is best to book this tour on a weekend as many of the places we visited were closed (it was a Tuesday). Cidelca usually doesn't schedule tours during the week, but I emailed asking, and he was more than willing to accommodate us, which was very much appreciated. However, the tour will be more exciting during the weekend so I recommend booking then!
Head to Bayside for a thrilling sightseeing tour on a speedboat
Duration: 2 hours (Waiting Time + Actual Boat Ride)
Address: 401 Biscayne Blvd, Miami, FL 33132
---
The Bayside Marketplace is a waterfront shopping center with various individual shops, restaurants, and boat tours for visitors to embark on. Two stories high, Bayside is where people relax, enjoy themselves, and overall, have a good time.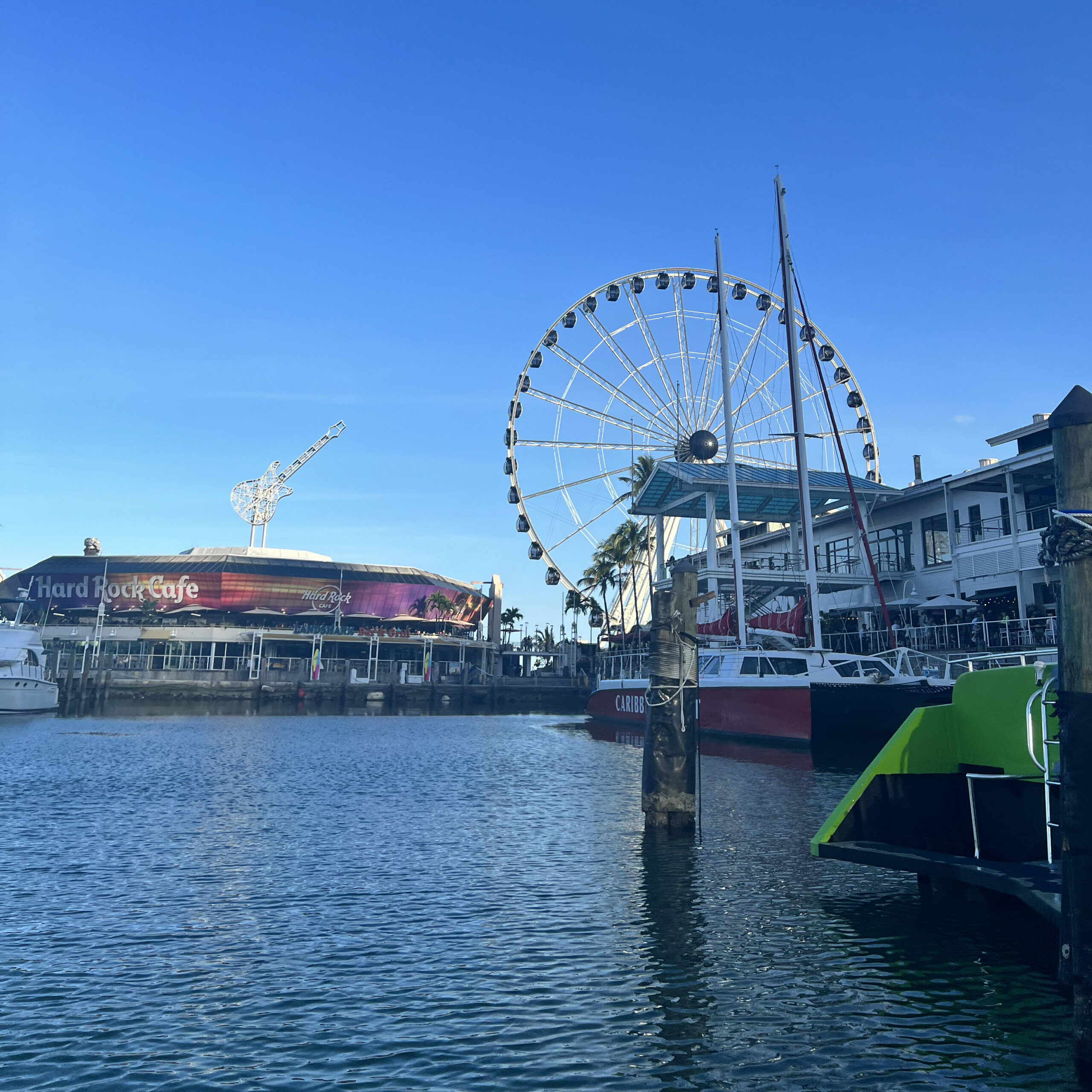 One of Bayside's attractions is the Thriller Miami Speedboat Adventures, something I had to put on this 24-hour Miami itinerary!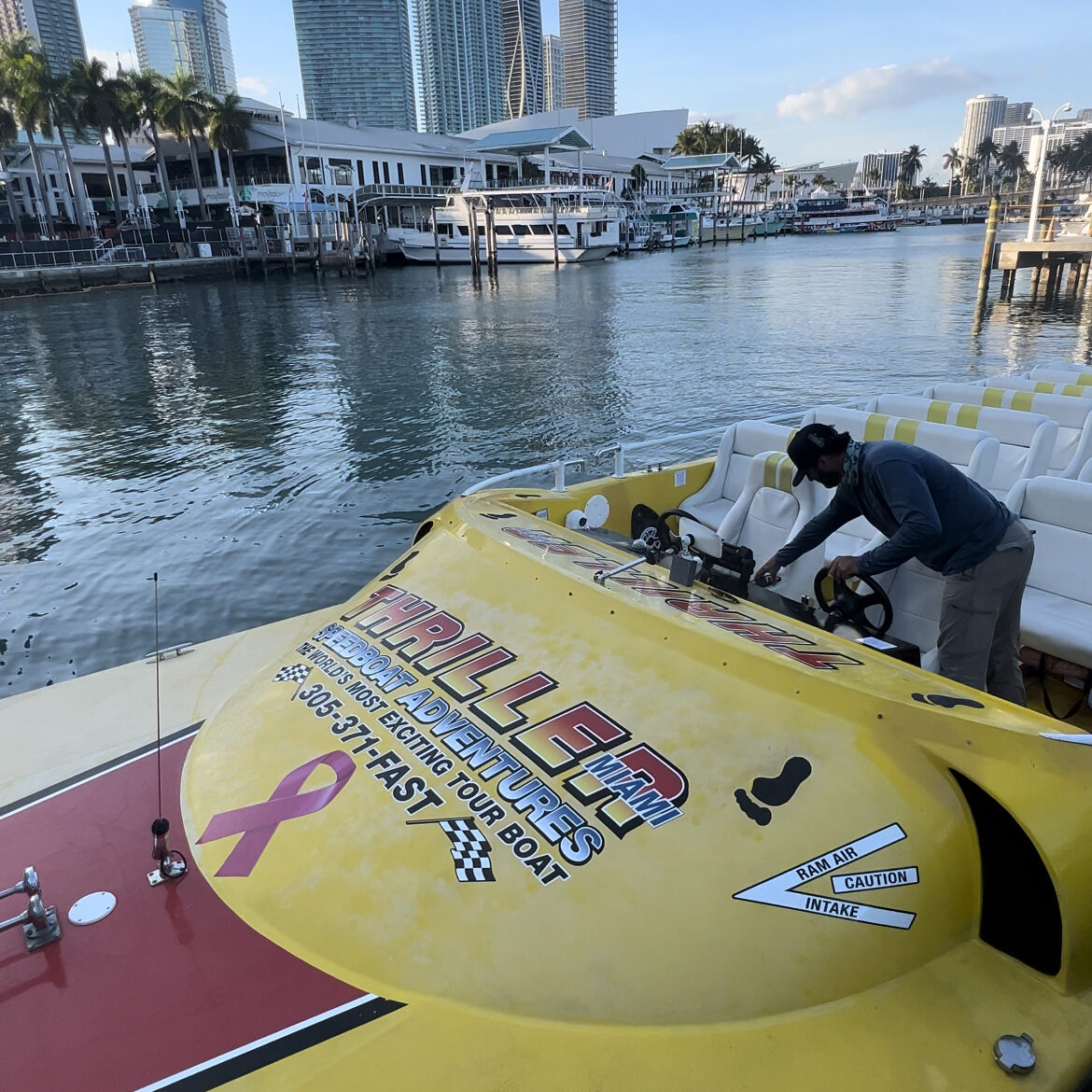 The speedboat takes you and other people who have purchased a ticket on the boat on a 45-minute sightseeing tour of Biscayne Bay, the City of Miami Beach, Fisher Island, and a tour of the Mansions on Star Island, where you'll see the homes of celebrities like Will Smith.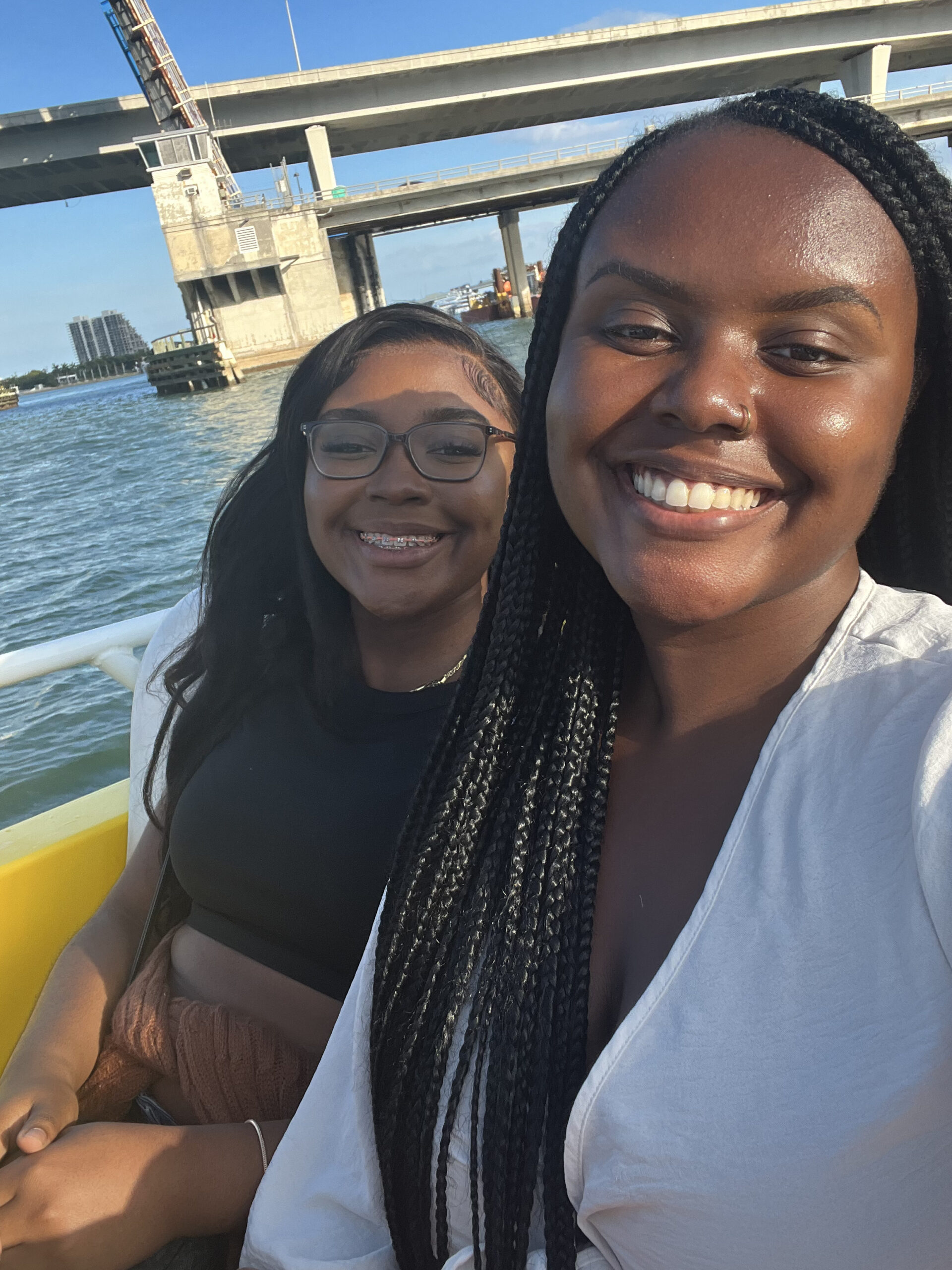 You'll experience lots of drops, twists, and turns on this thrilling ride. The views of Miami's skylines were beautiful, and this will be something to brag about, especially if you're visiting Florida from out of town. 
Cost Breakdown:
Adults – $43
Children – $33
Have dinner at one of the restaurants in Bayside
Duration: 1.5 hours
Since you're already at Bayside, you'll want to have dinner at one of the dozens of restaurants in the shopping center.
Whether you're in the mood to sit at a cute bar like Lola's Bar, which can't be missed with its flashy pink neon lights, or have dinner with some entertainment on the side at Kuba Cabana, which serves Cuban cuisine, you have plenty of options to choose from.
Many of the restaurants have waterfront seating, so you'll get to enjoy your meal with views of yachts and people coming and going on the Miamarina.
Finish the day with a foot massage at Kyoto Massage
Location: Second floor of the marketplace
Duration: Depend on your selected massage
---
After dinner and reminiscing on your long but fun 24 hours in Miami, you will be worn out from all the walking you have done throughout the day. Take some time to relax and settle before heading back home with a foot massage at Kyoto Massage.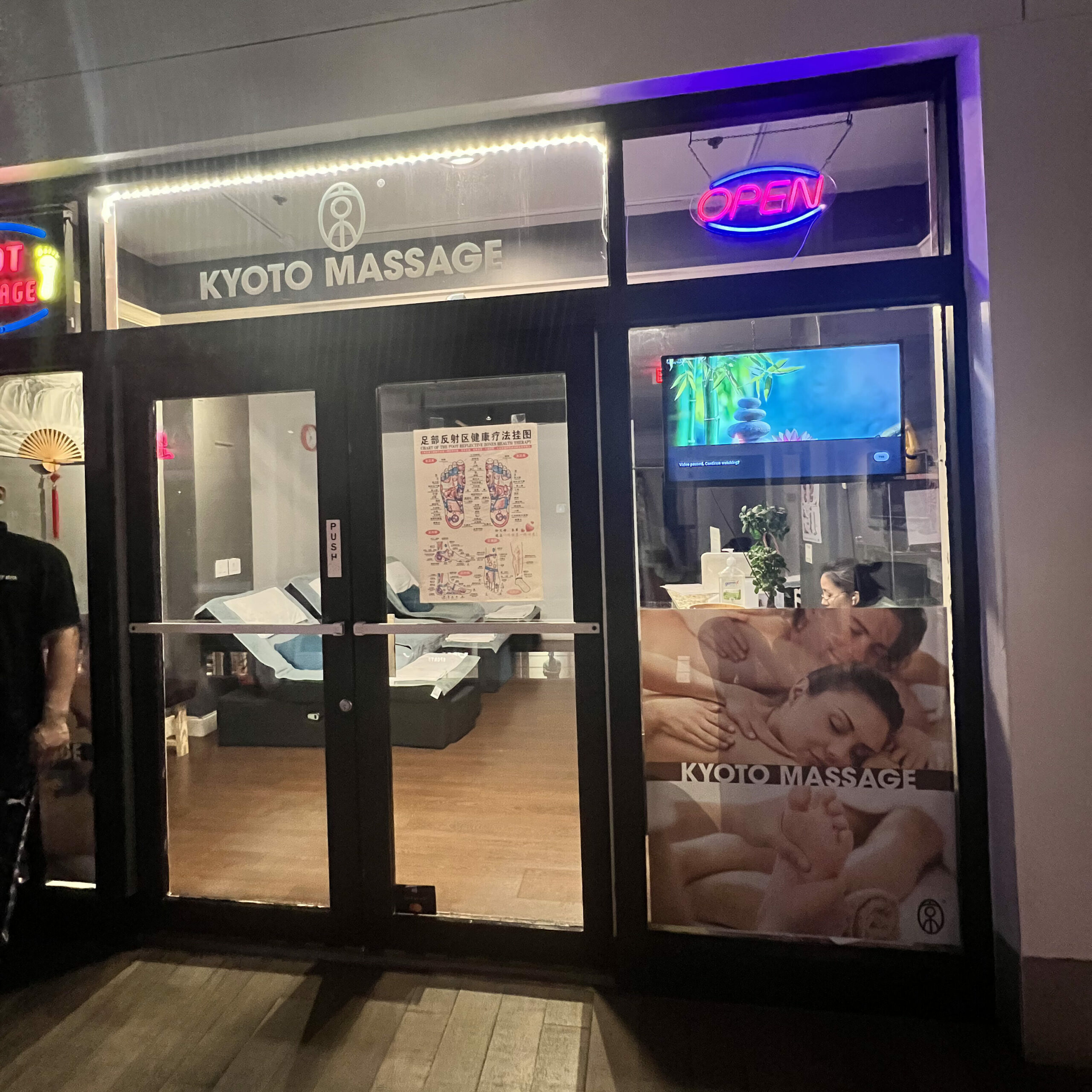 This massage parlor within the Bayside Marketplace offers short and longer massage treatments ranging from specific body parts like the back to a full body massage if you have time for it.
Cost: Ranges from $12 – $60+ based on time and body area
Now that you know how to spend 24 hours in Miami, I hope you have a great time exploring one of the best cities in my home state of Florida. If there's anything you would add to this Miami itinerary, be sure to comment with your suggestions below!