When it comes to things to do in Rwanda, gorilla trekking is often the first thing that comes to mind for many. You can't blame people, as getting to be up close to gorillas in one of the three main countries this activity is offered in is certainly a travel experience of a lifetime.
However, Rwanda is filled with unique activities and things to do both indoors and among its natural beauty outdoors that you'll want to add to your itinerary. 
From spending the weekend in Lake Kivu to making arts and crafts at local shops, there is plenty to do.
Whether you're in Rwanda for only one week or you have a little bit more time to spare, here are 33 things to do and tourist attractions in Rwanda to make the most of your time.
You may also find my Rwanda Travel Guide helpful!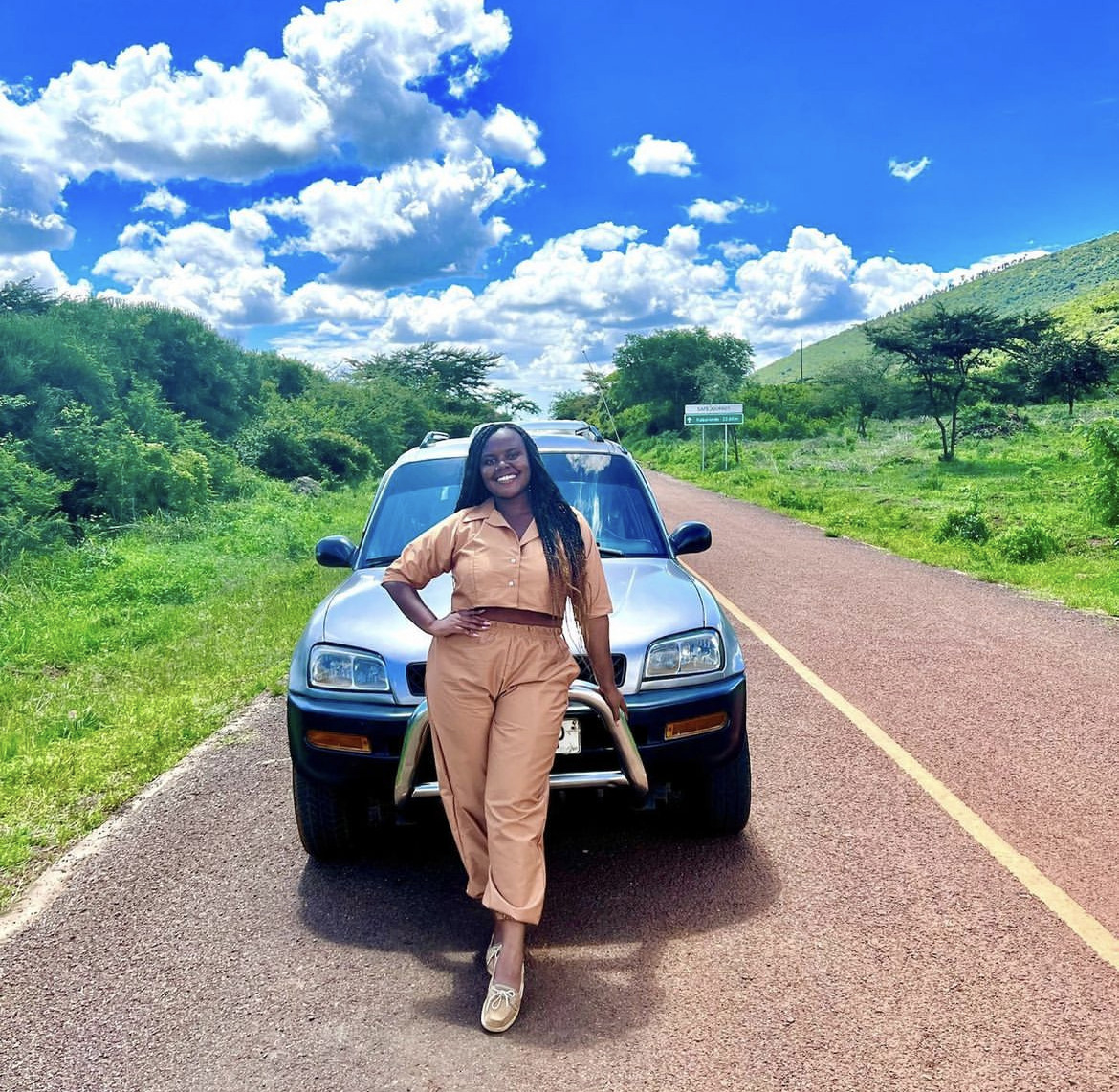 Spend the day outdoors quad biking and riding horses
If you're looking for a day filled with outdoor adventure and activities, you'll love learning about Fazenda Sengha. This outdoor recreational facility provides visitors with a range of activities to embark on during the day.
Fazenda offers activities like horseback riding, ziplining, archery, bungee, quad bikes, and more.
The facility also has a range of free games and activities like badminton and a trampoline.
You can find the different rates depending on how many people you will be visiting with here.
Learn how tea is manufactured at a tea factory
Rwanda has a great reputation for producing some of the highest quality in the world. In fact, the tea industry is one of Rwanda's most profitable export sectors.
While driving out of Kigali and into other regions in Rwanda, I would pass by massive tea plantations. I even got to pull over and hop out of the car to walk through the Mulindi Tea Plantation with my tour guide!
My favorite experience in Rwanda was visiting the Silverback Tea Factory. Upon arrival, you'll be given a hat and coat and taken through the ins and outs of the tea factory.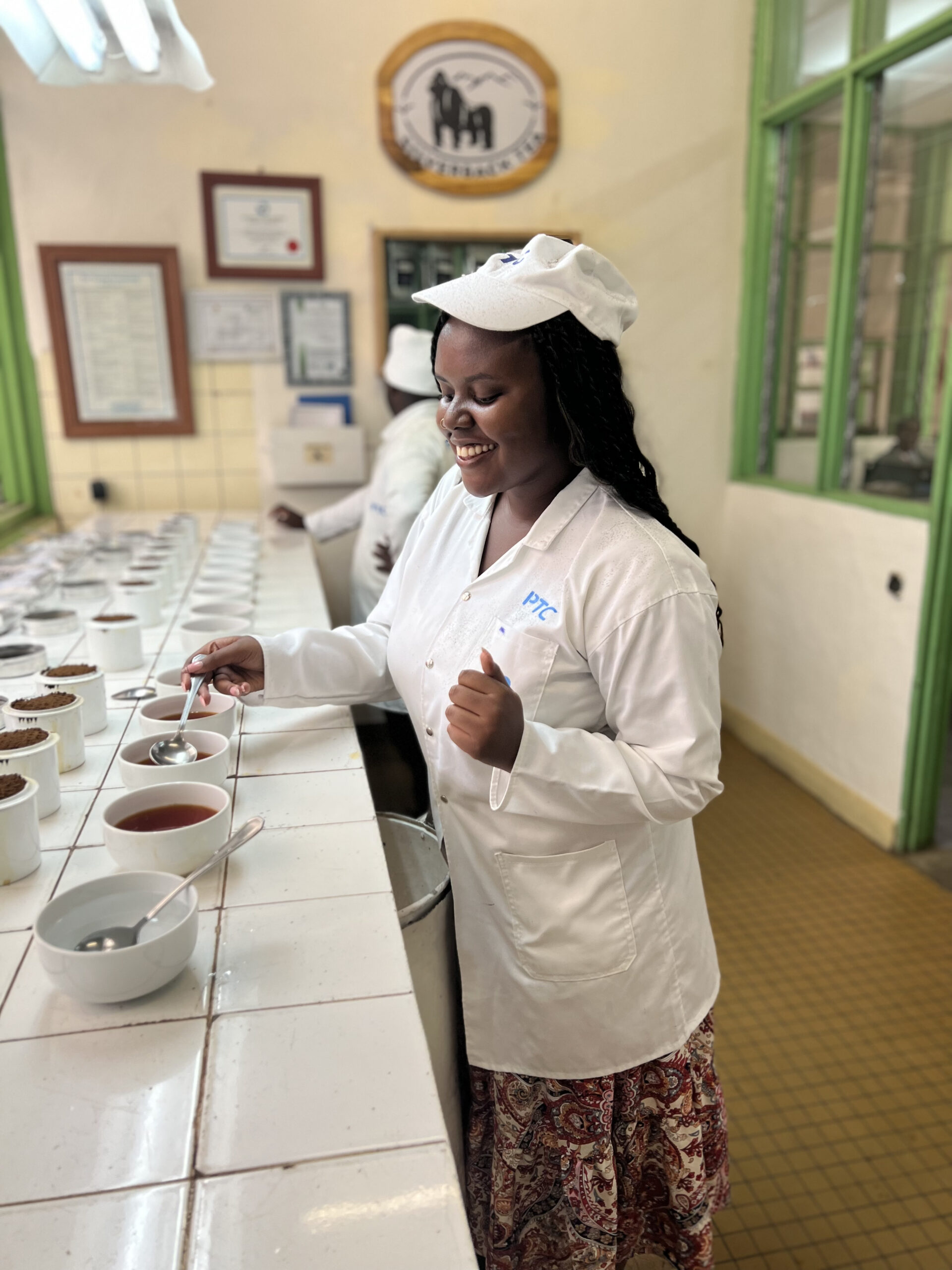 A tour guide will walk you through how tea is made in Rwanda, from tea leaves retrieved from the plantation to packaging and how tea is prepared to be sold in stores.
It's a fascinating and very detailed process. After your visit, you'll even be able to buy some tea to drink at home!
If you're interested in visiting the tea factory, contact Fabian, an employee at the tea factory who gave me my tour via WhatsApp at +250 788 507 022.
Create a Rwandan craft at a Kigali Craft Studio
Azizi Life Studio is a craft space that hosts hands-on, custom art projects that you can complete.
Traditional pottery workshops are offered every Sunday, with other activities like basket weaving, candle making, and imigongo (traditional Rwandan art) available throughout the weekdays.
I have found the projects to be unique and look like a lot of fun, so let me know if you end up coming here!
The studio updates a calendar every month with a list of the art projects they will be hosting every day on the homepage of its website so you can choose when to stop by.
Browse images at the Kigali Center for Photography
Kigali's creative community has rapidly grown over the last few years. Opened in 2017, the Kigali Center for Photography has contributed by sharing messages through images. The center has exhibitions, panel talks, contests to uplift the local community, and more.
The center aims to explore and promote Rwandan and foreign photography and support upcoming Rwandan creatives through their endeavors.
Join a food tour in one of the busiest neighborhoods in Kigali
Jollof'Appétit has brought something new to Kigali: walking food tours!
Offered six days a week, you can meet in Nyamirambo, one of the most exciting neighborhoods in Kigali according to locals, and embark on a 3-4 hour tour sampling local dishes.
The hills are no joke, so be sure to bring comfy walking shoes!
Dive into the history of one of Rwanda's most important historical events: The Rwandan Genocide
A visit to Kigali is incomplete without a visit to the Kigali Genocide Memorial. The memorial is an information and educational center, a burial site, and a place of remembrance used to record details of the genocide survivors.
In 1994 from April 7 to July 15, the Rwandan genocide took place against the Tutsi ethnic group, killing over 800,000 people in about 100 days.
In 1999, the memorial center was constructed by the Kigali City Council and is today a place you can go to recount the history of the genocide and how Rwanda was able to overcome the genocide and make tremendous progress in moving forward as a nation.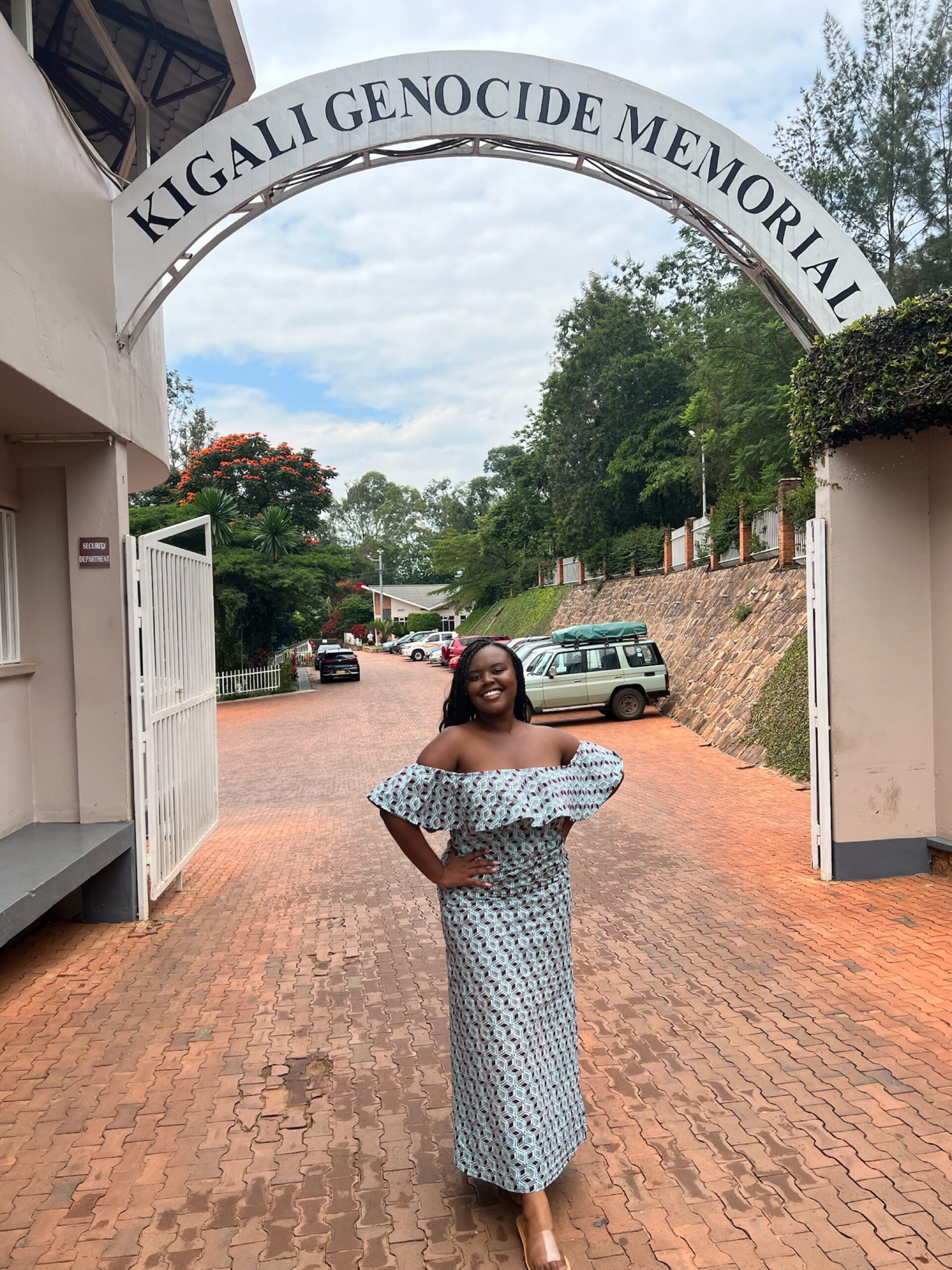 The entry fee to the memorial center is free, but it is self-led. You can have a guide show you around, but that is if they are available, which is not guaranteed.
Your visit to the center starts with a short film about the Rwandan genocide.
However, the center does provide audio records you can use for $21 in different languages. I purchased one of these, which was extremely helpful and explained all of the stops of the center and gave me details I wouldn't have gotten from just reading the exhibits.
The center is very well done. The Rwandan genocide was only in 1994. There are employees at the memorial center who were alive and were young children during the genocide.
May we never forget these events and continue to educate ourselves on other people's cultures and embrace our differences to ensure they never happen again.
Embark on a safari drive at the Akagera National Park
What is a visit to Rwanda without a safari drive through the Akagera National Park?
The Park is home to over 8000 animals and is where you can see animals like hippos, elephants, giraffes, zebras, and more in a natural habitat.
There are also plenty of activities to do in the Park besides the safari as well, so I would go early (leave Kigali at 3 am if you're doing a day trip) to take advantage of some of the other activities.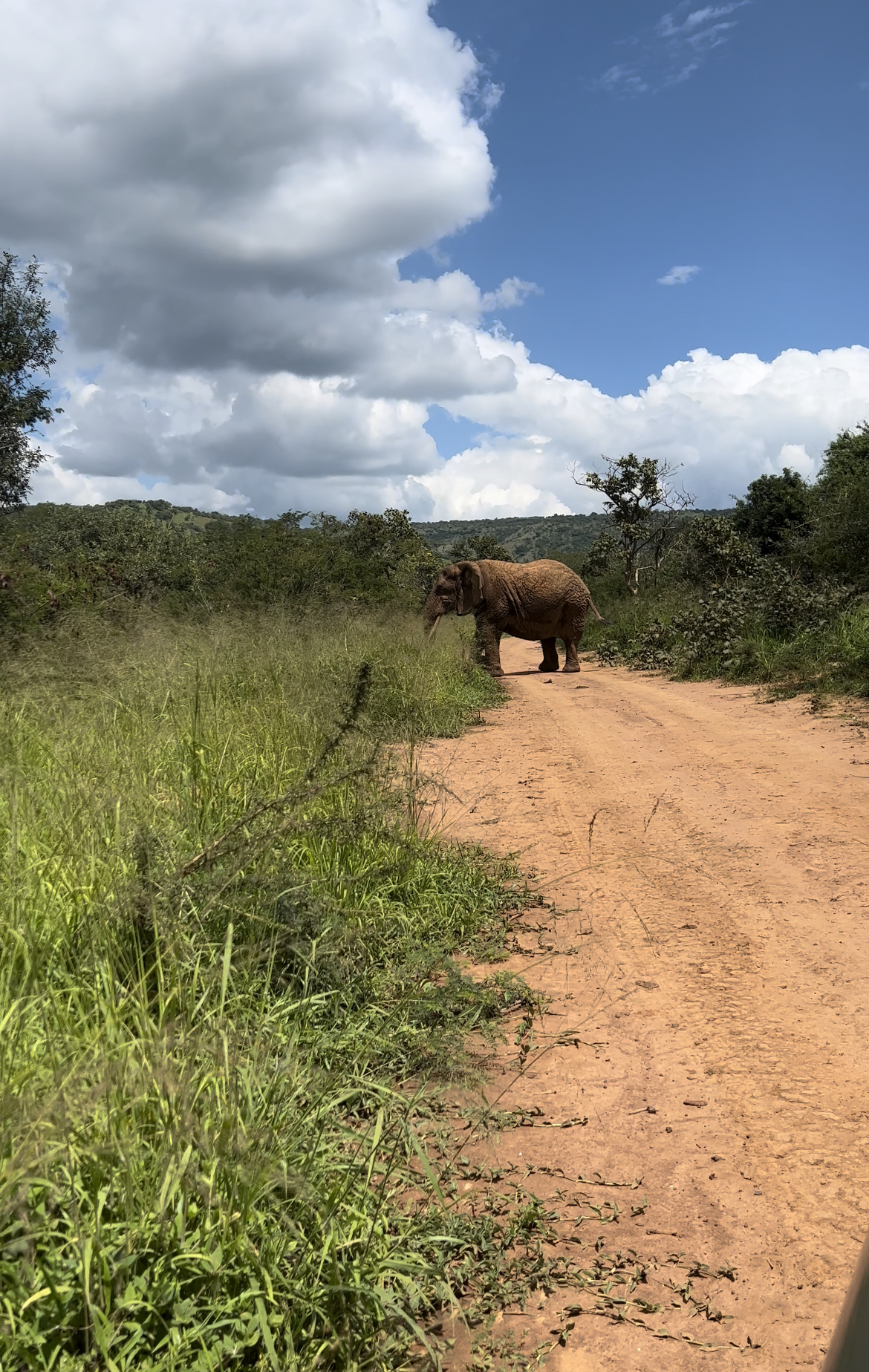 The Park is about a 2.5-hour drive towards the Eastern Region, one of the flattest points in the country, from Kigali. This is one of the best things to do in Rwanda, but it can be pricey if you are a solo traveler.
Planning Tip: If you are traveling solo or with another person, reach out to Lion Safaris about their weekly group tours! They host trips to Akagera every Saturday, and this could save you hundreds of dollars.
You will have to take a PCR COVID test before entering the Park for 5000 RWF ($4.64).
Visit the Kigali Public Library
The Kigali Public Library is another great example of Rwanda's development initiatives in the country. The library is very impressive, with computers, learning spaces, a kid's zone, and more.
If you're looking to have a day to yourself, get some work done, or just unwind, a day at this library may be time well spent. The Kigali Library has (4) different areas/sections with their own unique features and offerings, like the kid zone space.
The library is open daily, with early closure on holidays.
Different programs are usually hosted at the library, so keep up with the page to stay updated!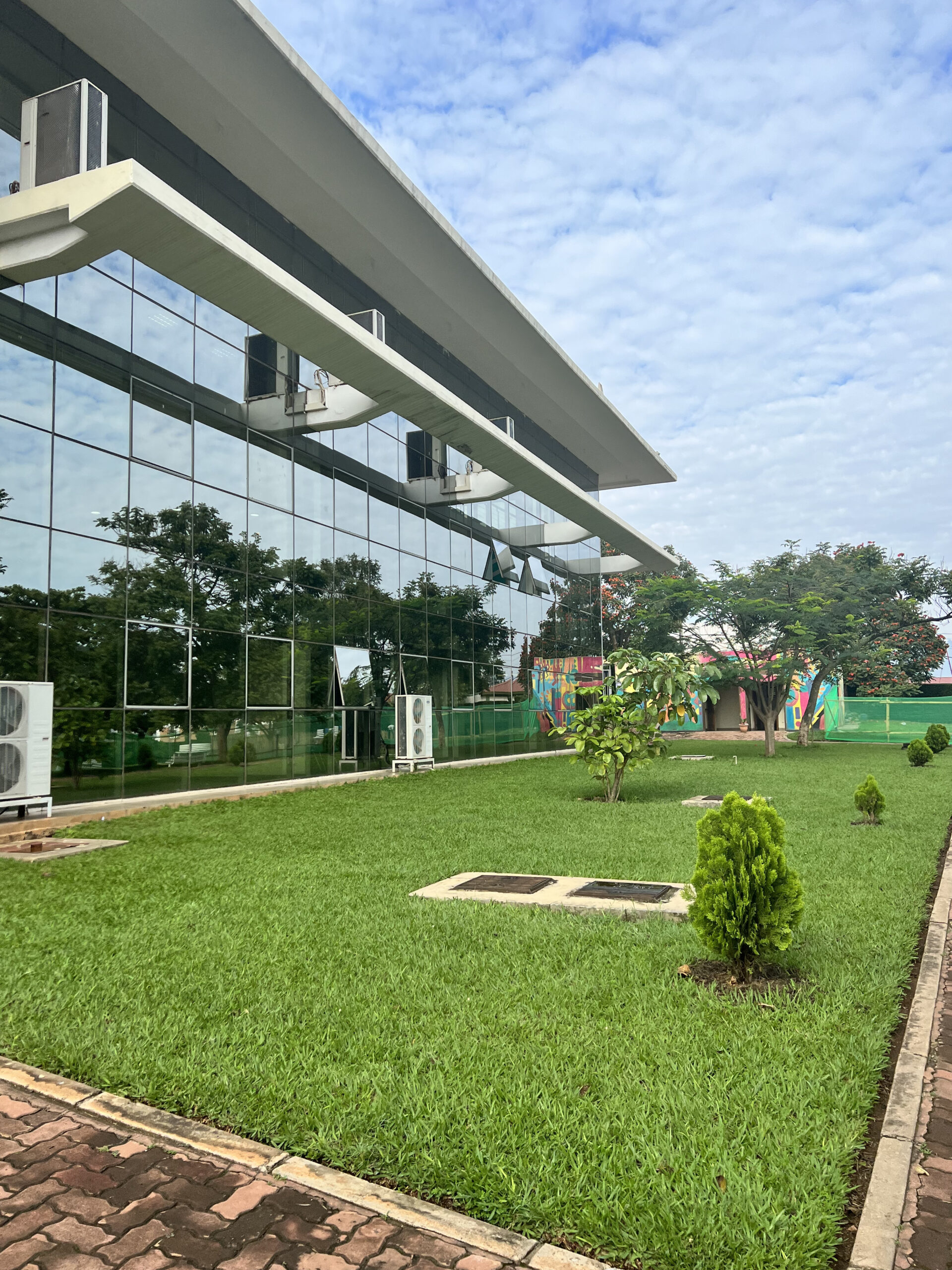 Admire the talent of Rwandan creative artists
Calling itself "The Home of Rwandan Art," the Inema Arts Center is where you can go to admire the talents of Rwandan artists in various forms–paintings, sculptures, and mixed media.
A walk through the gallery located inside the center will take you through the stunning artwork of each artist.
The center's offerings go beyond artwork, with traditional cultural performances and weekly activities hosted at the center.
Yoga classes, painting sessions, dance classes, happy hours, and more happen at the Inema Arts Center, making it a great place to possibly meet people!
Spend time in a traditional Rwandan village learning about traditions and values
Formally called the Iby'iwacu Cultural Village, under its new name, the Gorilla Guardians Village is a non-profit village that works to improve the lives of reformed poachers through community-based projects.
Upon arrival, you are greeted with an upbeat welcome performance that you can join in on! Then a guide will take you on a tour of the village to see the different historical and cultural practices that are done in village communities.
I loved every moment of my time in the village. I wasn't sure what to expect, but I was greeted with a welcome cultural dance. I was able to join in on drumming and dancing, had a tour of the village, and was "transformed" into a queen through clothes and being carried by the men of the village.
This was another highlight of my trip, and it was beautiful being able to take part in a visit and is one of the more cultural things to do in Rwanda.
The entrance fee is $50. I was told that if you visit with a tour company, it is only $30.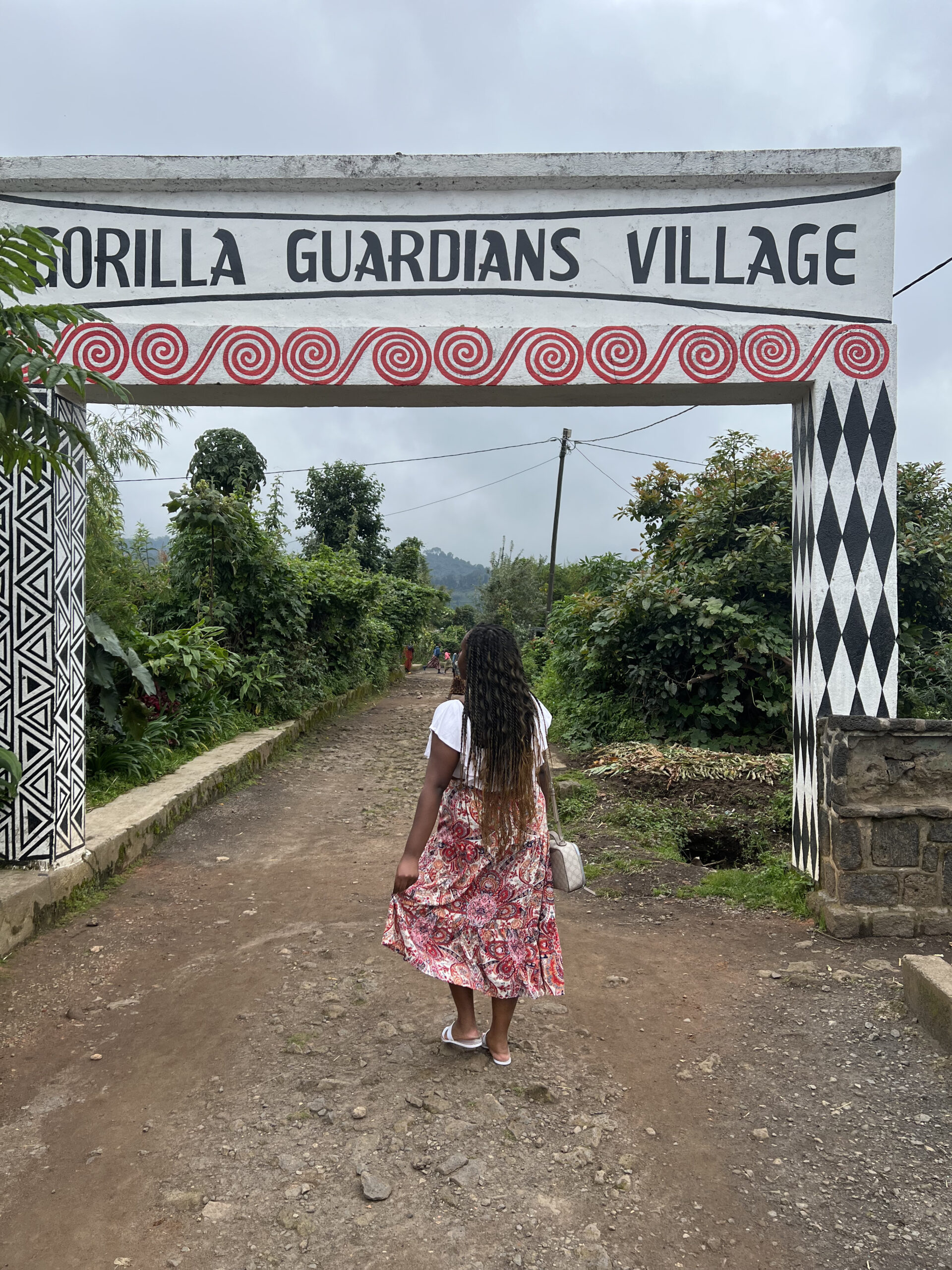 Check out my short video on my experience at the village here!
Have a shopping day at Kigali Heights
I believe in visiting the mall of every new city you are in, especially in a new county, so Kigali Heights, located in the center of Kigali, is no different! It's a relatively small mall consisting of about two floors but has over 40 retail stores inside.
Along with shopping in the clothing stores, Kigali Heights makes a great pit stop for any last-minute items you may need or can't find around the city. The building has a supermarket, pharmacy, several restaurants, phone stores, gift shops, banks/ATMs, and more!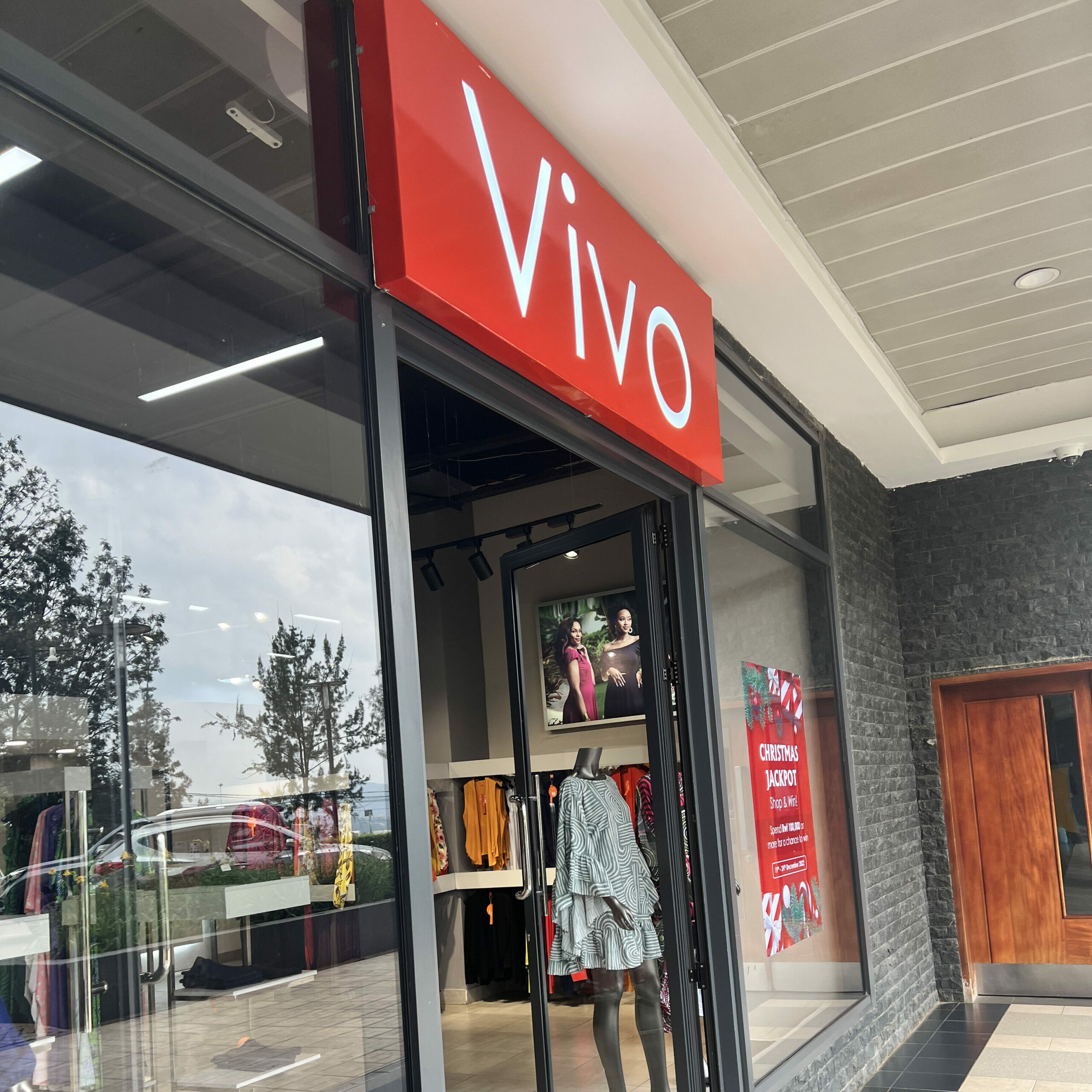 It was definitely a great center point for me when dealing with the language barriers in Kigali, as most of the drivers, of course, knew Kigali Heights. (See the "Language" section of my Rwanda Travel Guide to see how to pronounce Kigali in Kinyarwanda. It will save you a lot of time!).
Roast your own coffee with Kivu Noir
Kivu Noir is a well-known coffee brand in Rwanda. In addition to providing local farmers with opportunities like free education, healthcare, and higher profit from labor, Kivu Noir also has coffee tasting, roasting, and farm tours.
Learn how to roast the coffee of your choice during a roasting tour, or travel one hour away from Kigali and see how coffee is sourced on a farm.
Go gorilla trekking at the Volcanoes National Park
Even if you've only researched Rwanda for ten minutes, you'll know that gorilla trekking is one of the most, if not the most, popular activities in Rwanda!
Mountain gorillas are currently endangered and can only be seen in three countries: Rwanda, Uganda, and the Democratic Republic of Congo (DRC). In Rwanda, gorilla trekking is usually done at the Volcanoes National Park, located about 2 hours from Kigali.
10 habituated gorilla families are in Volcanoes National Park, and only 8 people are allowed to visit each gorilla family daily.
The actual time spent with the gorillas is one hour, and you have to get a permit for $1,500 to experience gorilla trekking. As you can imagine, the experience is super exciting as how often do you get the chance to be up close to mountain gorillas?!
Go down a museum's memory lane of Rwanda's colonial period
The Kandt House Museum in Kigali takes visitors through three parts of Rwanda's history: life in Rwanda before the colonial period, life during the colonial period, and the history of Rwanda after the colonial period.
The museum is the former house of Richard Kandt, the first colonial governor of Rwanda, and is known for having snakes and a crocodile (enclosed) on the property. I'm not sure what that has to do with the history, but it may be an interesting touch!
Visit one of the African Great Lakes
Lake Kivu is one of the African Great Lakes, a lake located in East Africa near the Great Rift Valleys and holds a percentage of the world's freshwater. The lake is between the Democratic Republic of Congo and Rwanda.
There are beaches, resorts, and ecohouses that surround the lake, like the Lake Kivu Serena Hotel, if you are looking to get away from Kigali.
Have a day on the beach, go swimming, kayaking, and more at Lake Kivu. No worries, as the lake does not have any animals like hippos, according to my tour guide!
I did find a company in Rwanda that offers day trips to the Lake/Gisyeni area. The name of the company is Explore More Tours Ltd (WhatsApp: ‪+250788771883‬). I did not use them, so I can't vouch for them, but it's an option!
Visit the memorial of the Belgian Peacekeepers
The Belgian Peacekeepers Memorial is where 10 Belgian UN Peacekeepers were killed during the Rwandan genocide in 1994. The memorial is inside Camp Kigali, a former military base where the soldiers were taken while protecting the Rwandan Prime Minister at the time.
Today, the camp has become a memorial site for the soldiers. The bullet holes from the weapons used against the soldiers are still very visible as you walk through the site. There are exhibitions you can walk through and read to learn more about the mission, the soldiers, and the genocide.
The memorial is free to enter, but leaving a donation behind is highly encouraged.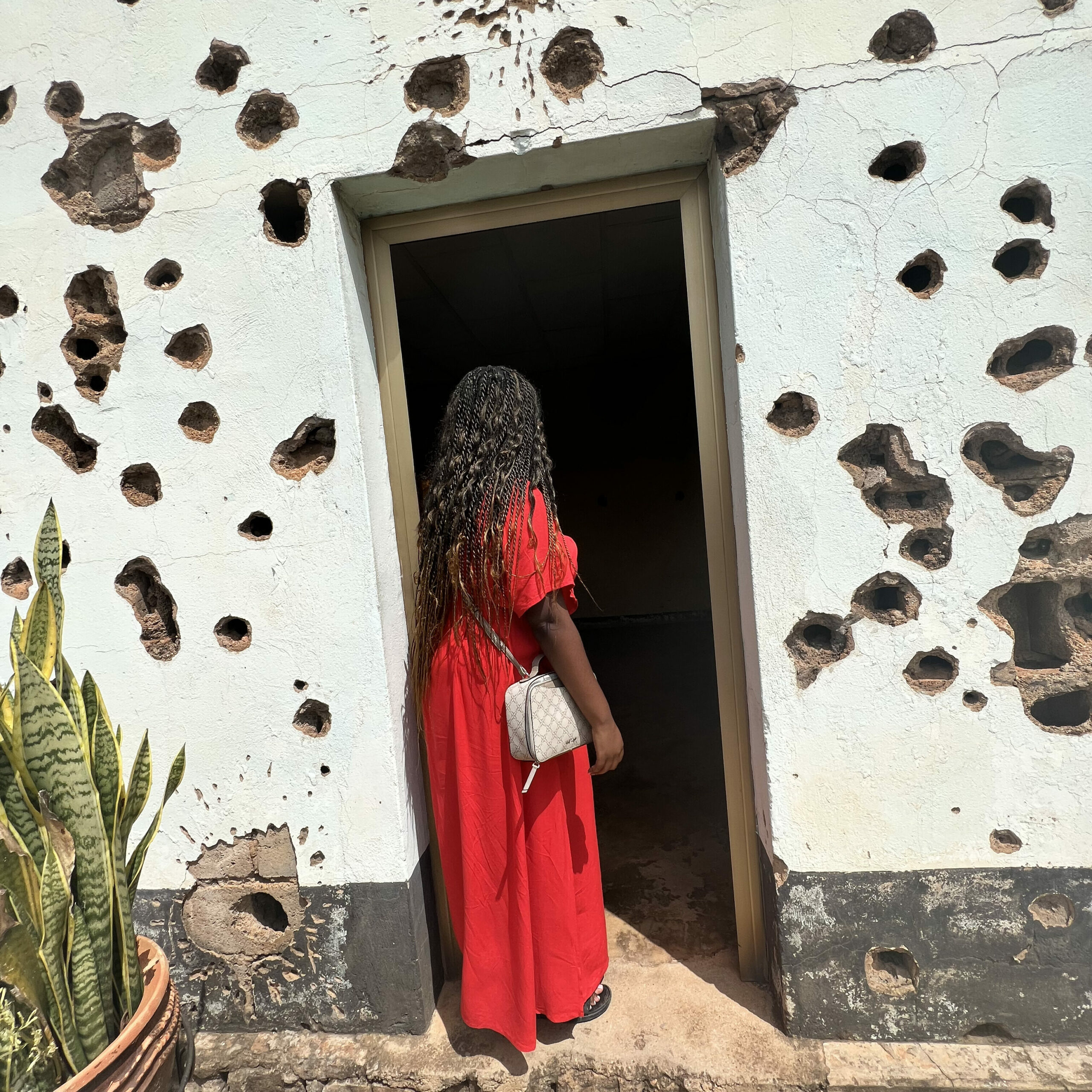 Experience a Rwandan market
The Kimironko Market is one of the busiest markets in Kigali and is where you can find lots of great goods and items sold by Rwandan merchants.
Visiting markets in Africa is one of my favorite experiences. You get to feel the entrepreneurial spirit of these places with a visit to each stall.
Looking for a bag to take home, groceries, fabric to get some clothes made, or a souvenir to remember your trip to Rwanda forever? The market may be where you want to stop.
Join a coworking space in downtown Kigali
If you're looking for a productive place to work while in Kigali, consider checking out the Norrsken House Kigali.
Norrsken is a co-working hub with outdoor seating, office spaces, skype booths, and more to make your visit comfortable and productive.
The space has WiFi, coffee, and printing services available. It can be a great space to meet other creatives and entrepreneurs in Kigali.
Get pampered at Le Spa Kigali
Experience a Rwandan spa with a visit to Le Spa Kigali. Le Spa offers massages, facials, pedicures, waxing, and body services like scrubs.
I heard Le Spa Kigali was one of the best spas in Kigali, so I booked a "Me Time" spa package for 55,000 RWF ($51.55). This included a massage, a facial, and a pedicure. I was at the spa for 3 hours, which was a great experience.
After a few days of exploring the city and doing some out-of-town excursions, a day at the spa is a great way to reset your body and mind for the rest of your trip.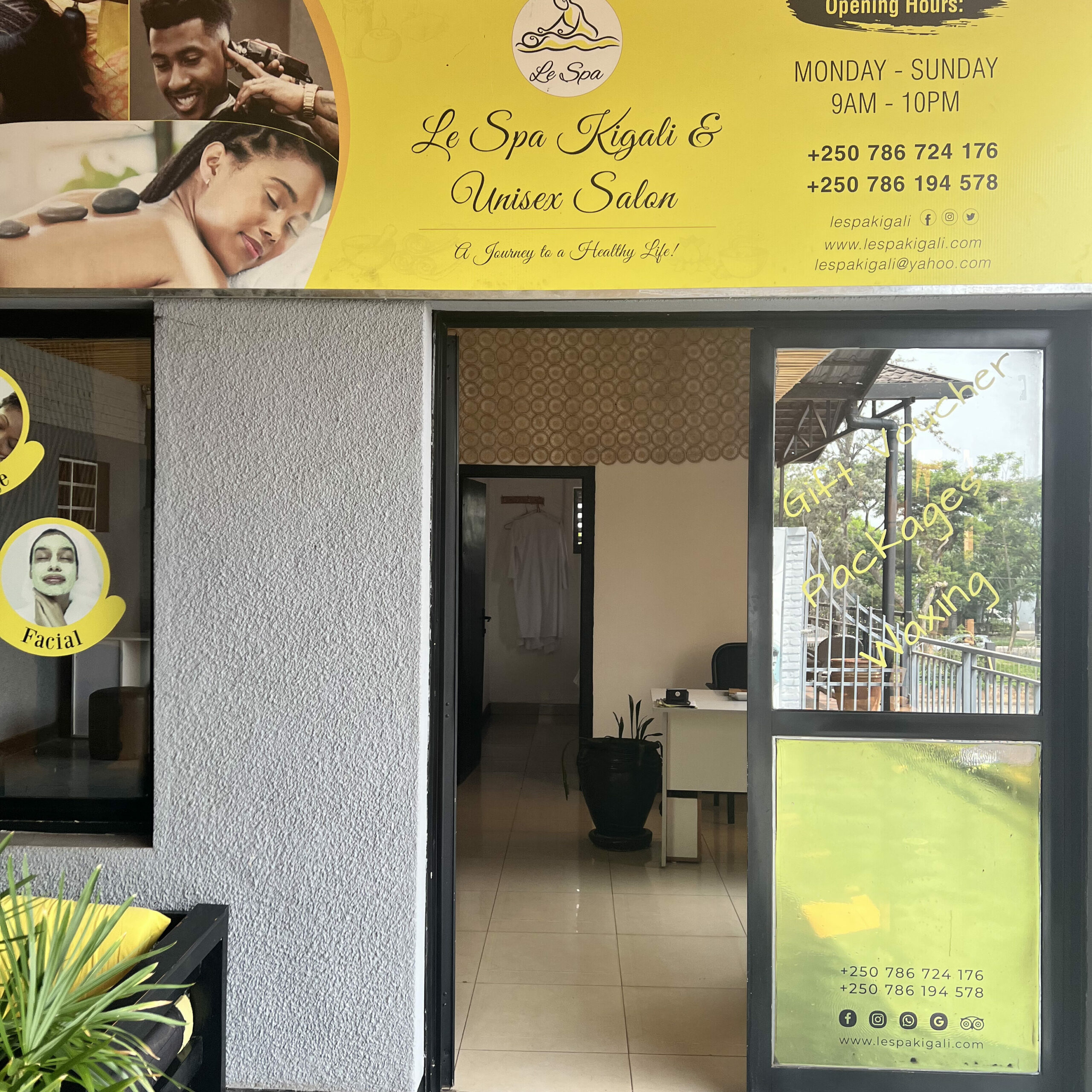 Tour a traditional royal residence
You may be surprised to find out that Rwanda was a monarchy in the 15th century and was led by a king. Well, the King's Palace Museum will take you through the history and culture of Rwanda's pre-colonial period.
At the King's Palace, you'll learn about the lives of the kings of Rwanda, farming, and get to see royal long-horned cows, known as Inyambo.
The King's Palace in Nyanza is located just a few hours from Kigali.
Soak in the natural beauty of a mountain rainforest
The Nyungwe Forest National Park is a mountain rainforest and one of Rwanda's most beautiful parks. Nyungwe is known for its canopy walk and chimpanzee trekking activity. While people mainly visit this park for the chimpanzees, the natural beauty and variety in the landscapes also take people by surprise.
Other activities in the forest include colobus monkey tracking, birding, and hiking in the forest.
The Nyungwe Forest is where you can experience a waterfall, tea plantation, river, and rainforest.
Uncover the stories of Rwanda at the Ethnographic Museum
The Ethnographic Museum in Rwanda contains seven galleries with artifacts that showcase the ways, crafts, and livelihoods of Rwandans in the past. This museum used to be the National Museum of Rwanda, so you can expect to learn a lot!
The exhibits have hunting tools, weaving, traditional clothing, and more that will show you how Rwanda has evolved over time.
As I've mentioned, Rwanda's history is fascinating. The museum represents the time periods that have occurred within the culture to get Rwanda to where it is today.
The museum also has a shop where you can stop by and grab some souvenirs!
Familarize yourself with Kigali on a city tour
If it's your first time in Rwanda, you'll most likely be landing in the capital, Kigali. Taking a tour of the city is a great way to quickly get accustomed to the country.
Go Kigali Tours and Kigali City Tour are two companies in Kigali that take visitors around interesting sites to see and learn more about Rwanda.
You'll visit popular sites like the Kigali Genocide Memorial, the neighborhood markets, and local milk bars.
Cool down with a glass of milk at a local milk bar
Have you ever heard of a "milk bar"? Well, they exist and can be found in different neighborhoods around Rwanda.
Cows are a significant part of Rwandan culture, with cows symbolizing wealth. Milk bars were introduced by the government as a way to fight malnutrition and have been around since.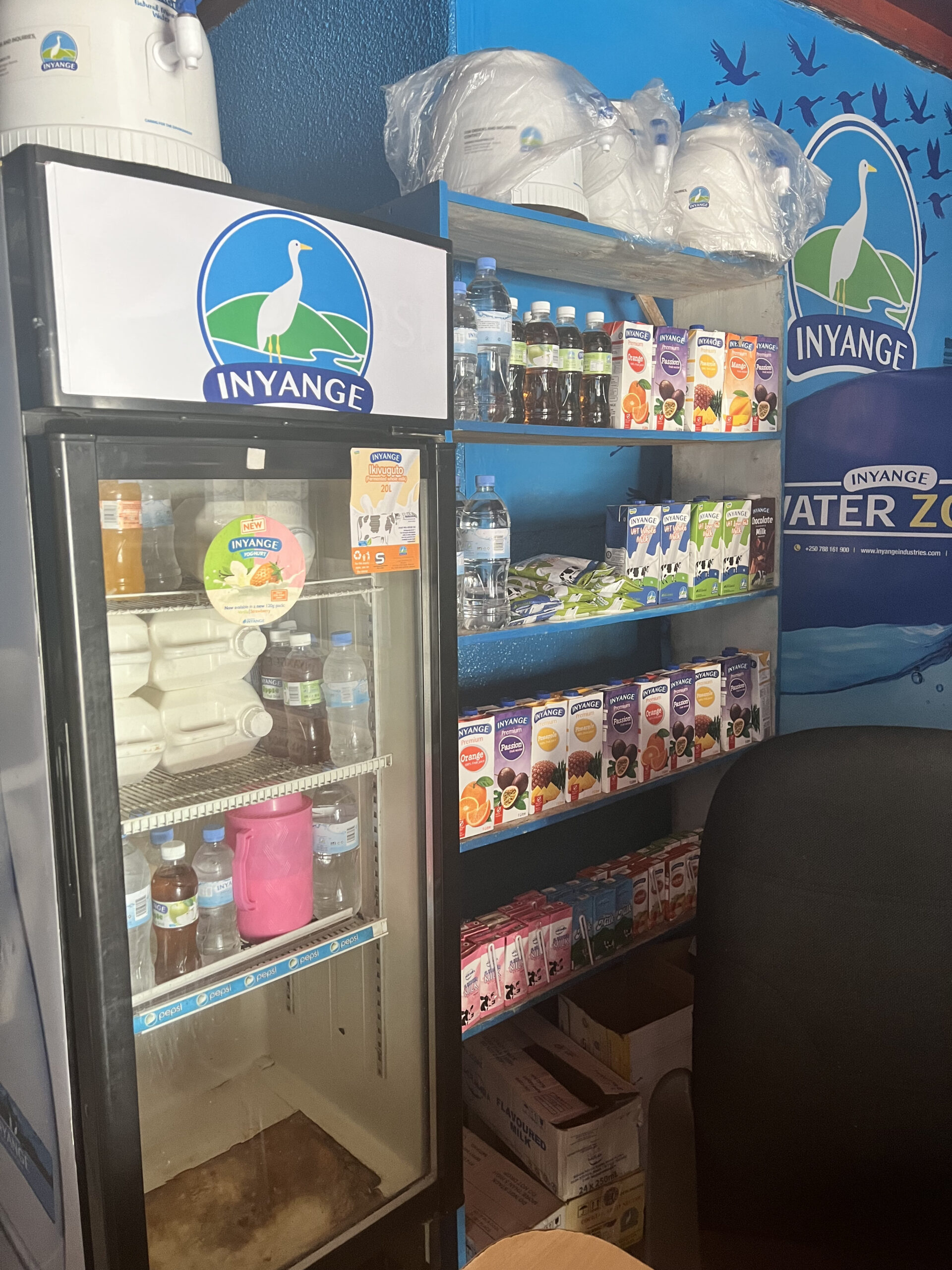 While staying in the Nyamirambo area of Kigali, I got the chance to visit one. I learned that people would and still do visit milk bars to purchase affordable glasses of milk and other milk-based products while unwinding.
Nyamirambo is a predominantly Muslim neighborhood, so instead of drinking alcohol at a traditional bar, people would socialize and unwind at milk bars!
If you get the chance, visiting a milk bar is one of the best things to do in Rwanda.
Browse a contemporary African art gallery
You'll know when you arrive at the Niyo Art Gallery when you're met with vivid rainbow colors painted on the pathway leading to the gallery.
This art gallery is where African art and creativity are centered. The gallery lists its focus as contemporary African art but is also rooted in traditional drumming and dance.
The art pieces come from over 15 artists that come from all over Africa, and there is also an on-site restaurant/cafe!
Get creative with clay at a pottery studio
Laini Studio is a contemporary ceramics studio in Kigali that creates ceramic collections for sale.
In addition to their work, the studio has pottery classes where you can attend and make your own clay projects.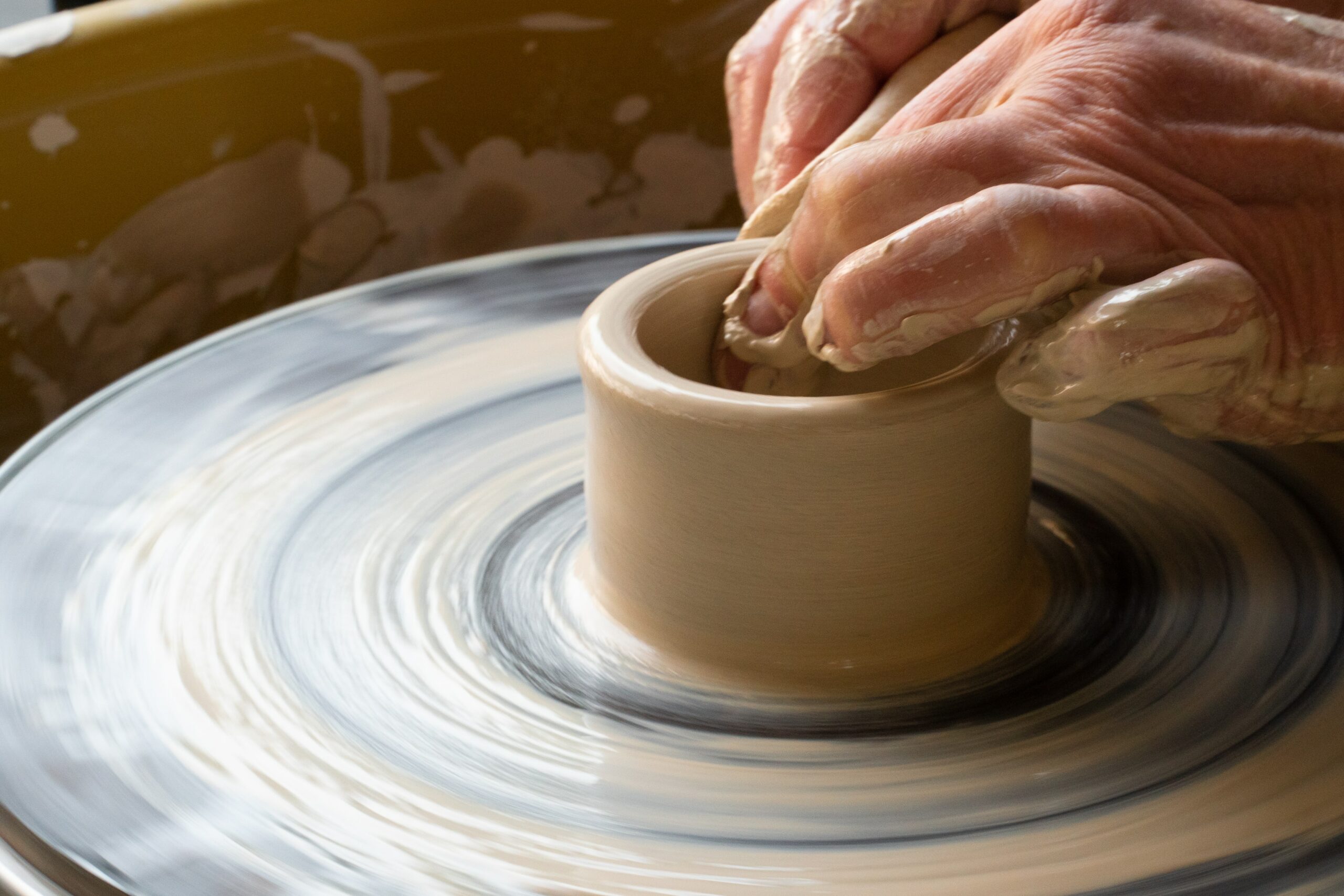 Support a women's center with a local tour
The Nyamirambo Women's Center is an organization that 18 Rwandan women created in 2007 to fight gender-based violence, gender inequality, and discrimination. Over time the center has grown to provide education and vocational training to women to boost employment.
The center offers cultural tours and community-based tourism to generate income for the center while allowing you to experience an "off the beaten path" day in the local community.
The Nyamirambo Women's Center provides a walking tour, basket weaving workshop, and traditional cooking workshop.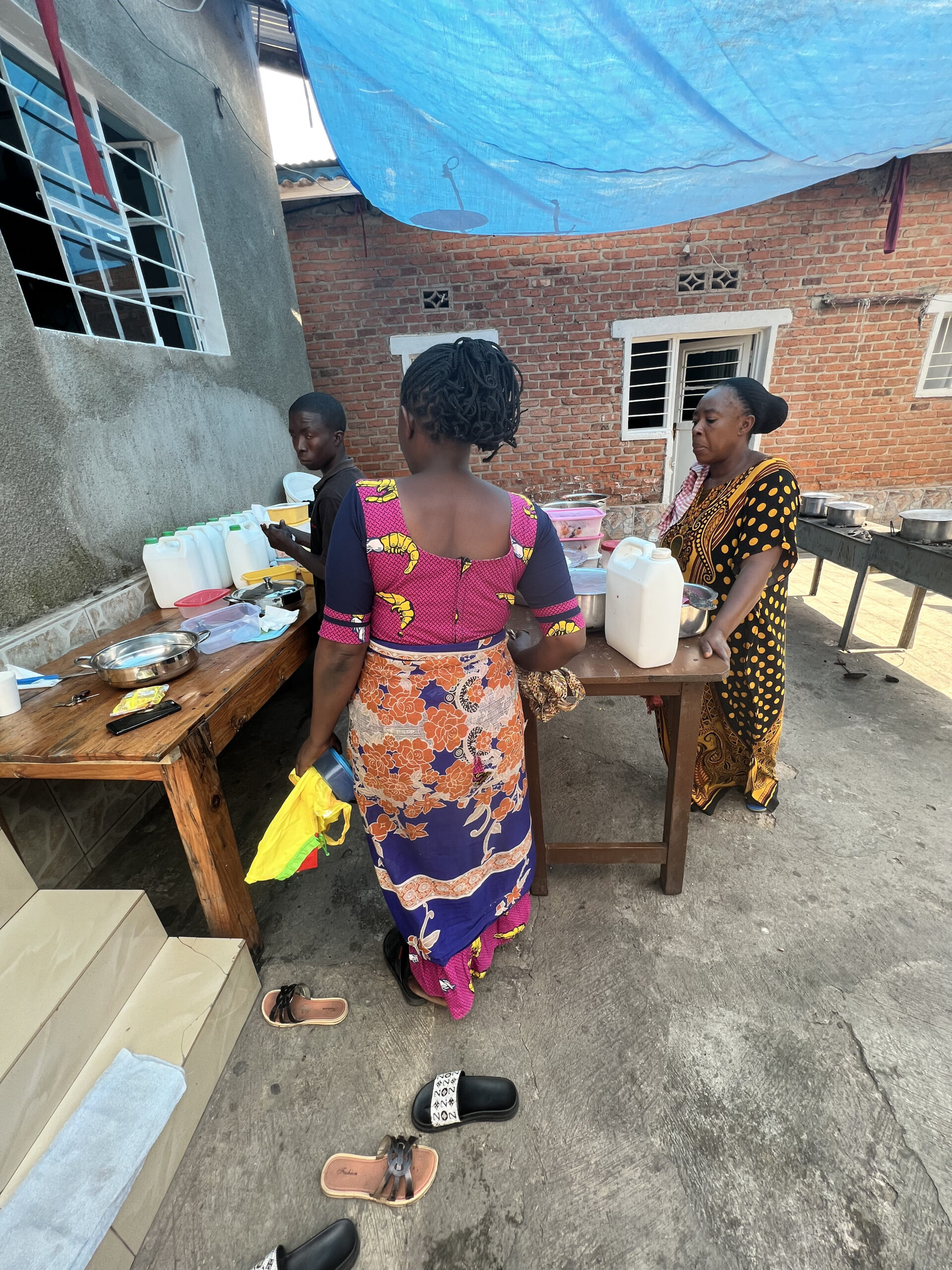 I signed up for the walking tour of Nyamirambo for 18,000 RWF ($16.85). My hotel was only 10 minutes from the center, so it was nice getting to see a different side of the town. I was taken to local spots like milk bars, a hair salon, and a market and explained in detail by my great guide Kervine the significance of each place.
The walking tour ended with lunch at Aminatha's home. Aminatha is one of the women who helped start the center. The lunch was delicious!
I travel more for cultural experiences, so this was one of my favorite things I did in Rwanda. I loved getting a better understanding of certain aspects of Rwandan culture.
Supporting a tour from the women's center means supporting the center's mission and helping more women thrive in Rwanda.
Take a stroll at Sunday Park
Sunday Park is another one of Kigali's relaxing green spaces you can head to for a day out amongst nature. The Park is known to be a wedding venue popular spot for picnics, photoshoots, walks, and more.
As you walk through the Park, you'll get to admire stunning artwork and the open space. The Park's pathways are lined with pottery and manmade lakes.
People tend to come to relax and be at peace, so if you need a quiet yet local getaway in Kigali, Sunday Park is a beautiful place to do so.
Witness the traditional Intore Dance
Getting to see Rwanda Intore dancers may just be one of the best things to do in Rwanda. The history of the dance is fascinating as the "Intore" are said to have been trained in high jump and dance, and it is a tradition that is still around today in Rwanda.
Intore dancing can be seen in cultural villages, museums, and special events around Rwanda. Many hotels around Kigali, like Heaven Rwanda, can also arrange for you to not only witness but learn the dance.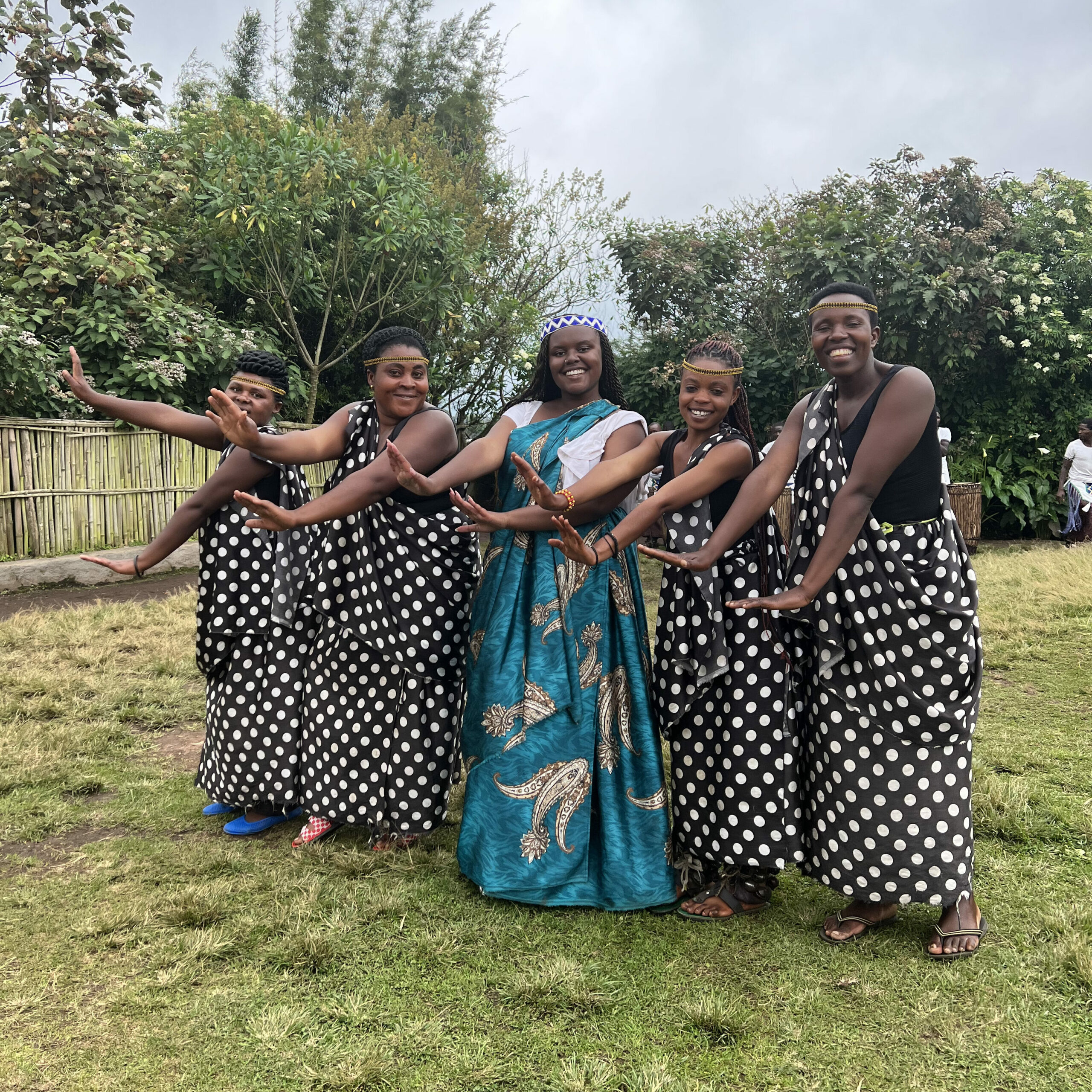 Treat yourself to a 5-course dining experience
Choose Kigali is a beautiful event space where you can dine, book an adventure, and observe art pieces all in one place.
What makes Choose Kigali different from other galleries is its focus on fine dining, serving brunch, lunch, and dinner that consists of 5 courses.
Choose Kigali also offers unique tours beyond the common ones offered, like visiting the Twin Lakes, Bush Creativity Day, Adventure Dining, and an Art and Fashion Tour.
Go through how Rwanda got through the genocide period
The Campaign Against Genocide Museum helps tie the events of the genocide and Rwanda's recovery from that period together.
The museum is located inside the Parliament of Rwanda and tells the stories of how the 1994 Rwandan genocide was stopped. The Rwandan Patriotic Front/Army (RPF/A) stopped the genocide, and the museum walks you through the thought process, phases of how the group planned to stop the genocide, and others who played a role.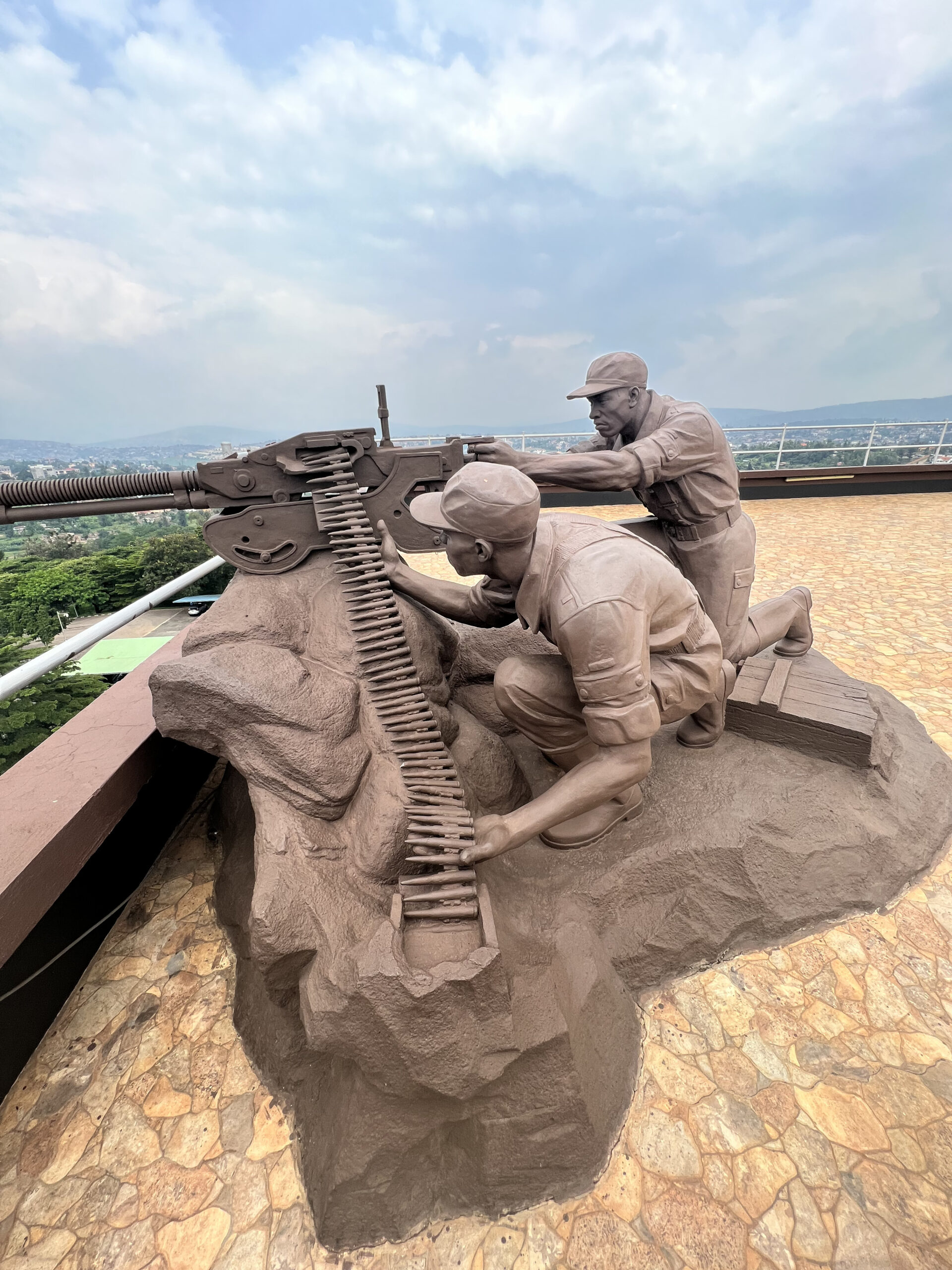 There is an entrance fee of 14,000 RWF ($13.12) for international visitors that can be paid with a card.
The museum is very well put together, with plenty of exhibits and a guide to walk you through and explain the different aspects of the events that occurred in those periods.
Take a tour at East Africa's first craft distillery
Founded in 2014, the opening of 1000 Hills Distillery brought something new to the city of Kigali: the first craft distillery.
1000 Hills comes highly recommended, and from my time there, I can say that I enjoyed the vibe of the on-site restaurant, Rwanda Bean. Most of the menu makes up a range of alcoholic drinks to try, and it's a great place to relax and unwind.
If you're looking for a unique thing to do in Rwanda, take a tour of the distillery where for one hour, you will learn about and try the liquor available at 100 Hills Distillery and the distillation process!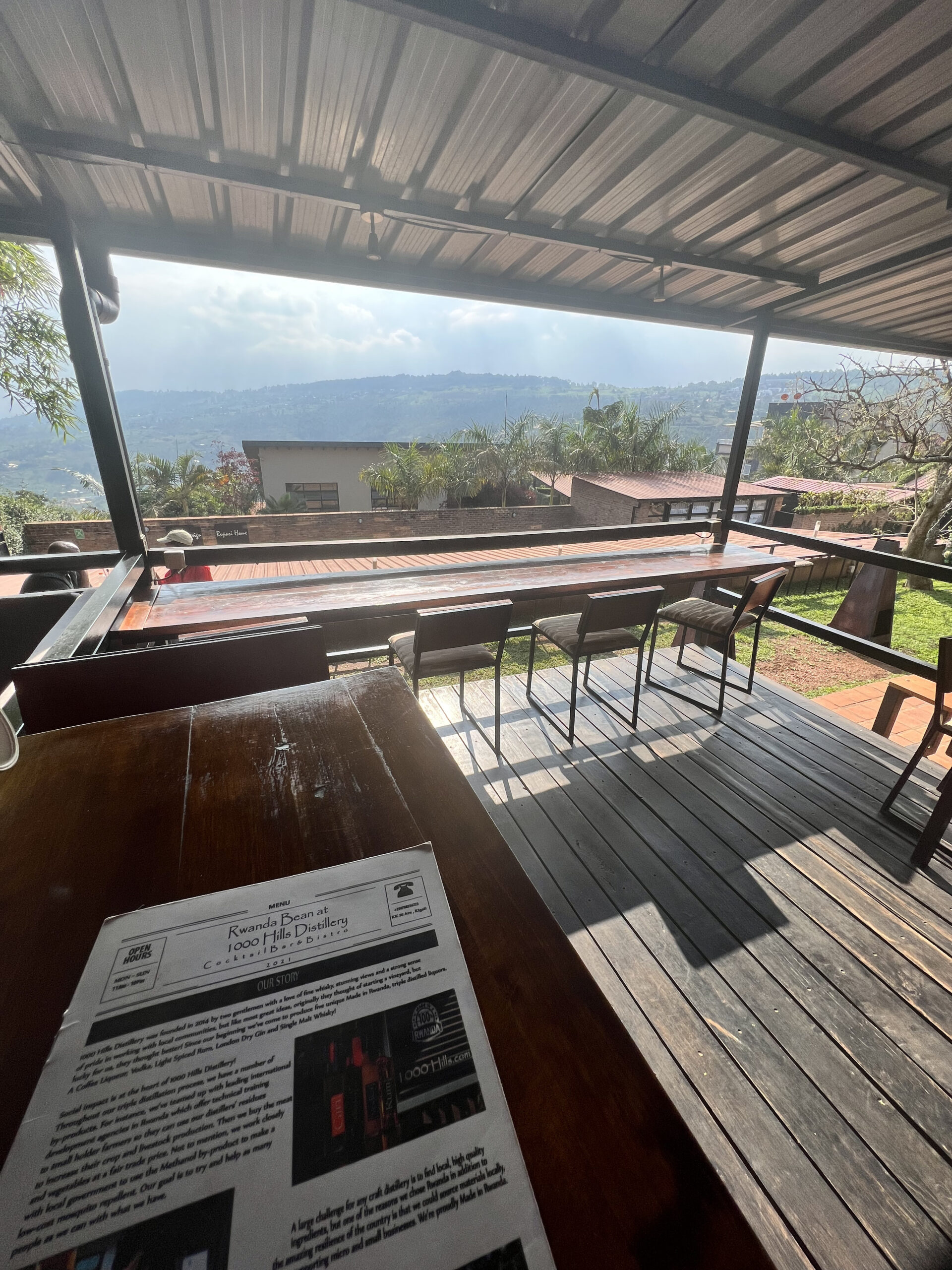 Lend your hands to service on Umuganda
Umuganda is a monthly holiday in Rwanda where members of the community join together to work on community projects like sweeping the street, building schools, planting trees, and more.
On the last Saturday of every month, from about 8:00 am – 11:00 am, businesses shut down, public transportation is halted, and Rwanda kind of places a "pause" on everyday events to make time for the community. The idea of the holiday is to continue improving the country.
During my time in Rwanda, I asked around and was told that the community leades organize Umuganda, so if you are interested in joining, I would ask people at your accommodation how you can get involved and what areas will be worked on.
This is a beautiful initiative done in Rwanda and can be a great way to give back to the country as a visitor while you are there.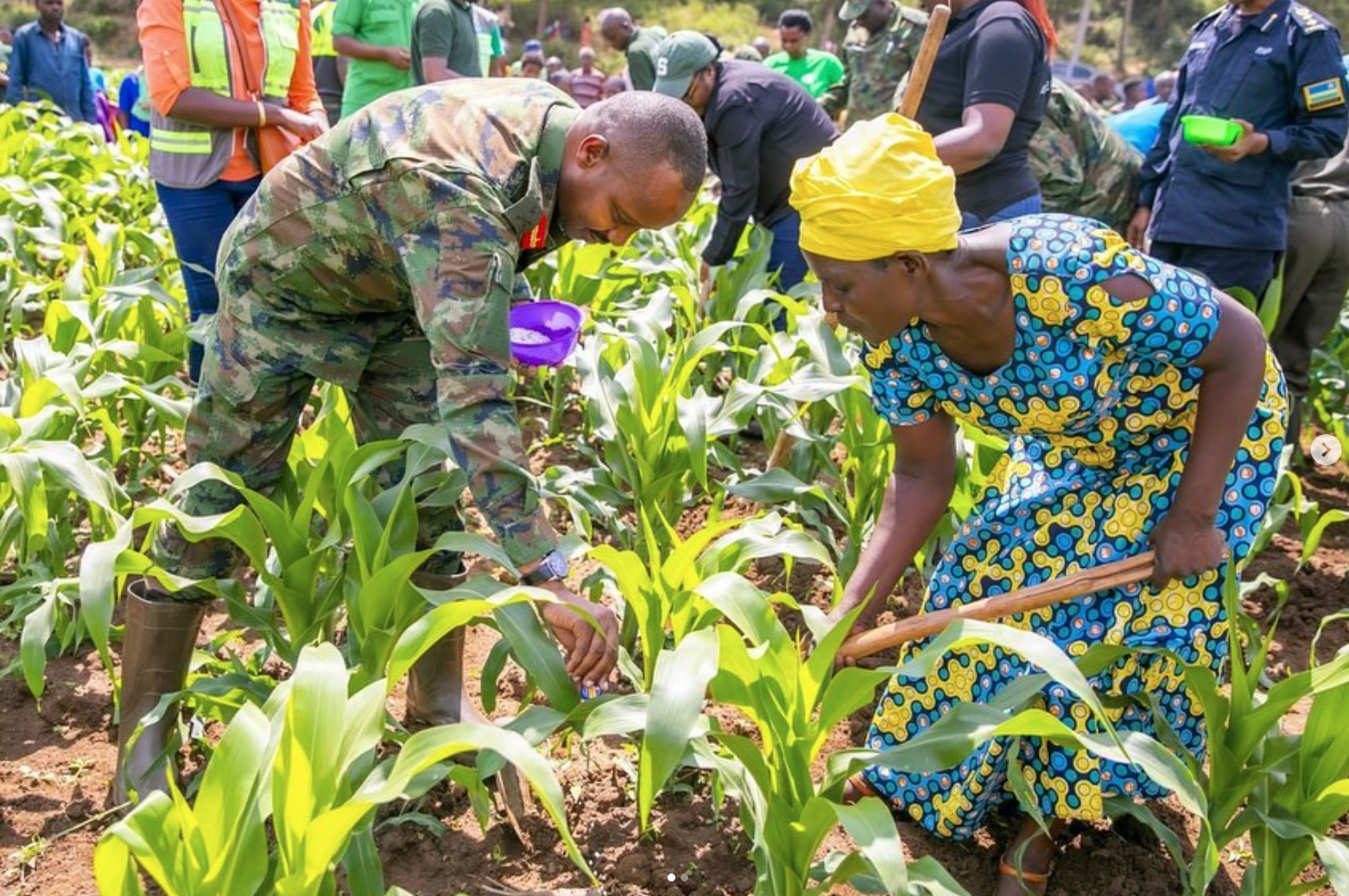 —
I hope you found this Rwanda travel guide to be helpful in planning your trip. Let me know which activity or experience you are the most excited about in the comments below!