Once I heard that I could be in business class for the low by point hacking and getting a travel credit card, I was sold and got the Chase Sapphire Reserve Travel Credit Card!
With all of the traveling I have been doing, the next best move was for me to start earning points towards travel on the money I would be spending anyways.
With an annual rate of $550/year as a college student, I was hesitant about getting the Chase Sapphire Reserve Card, but I ultimately hit the submit button on my application!
It's already been one year since I've been a Chase Sapphire Reserve Card holder, and in this blog post, I'll tell you everything you need to know about the card and if it's worth the hype!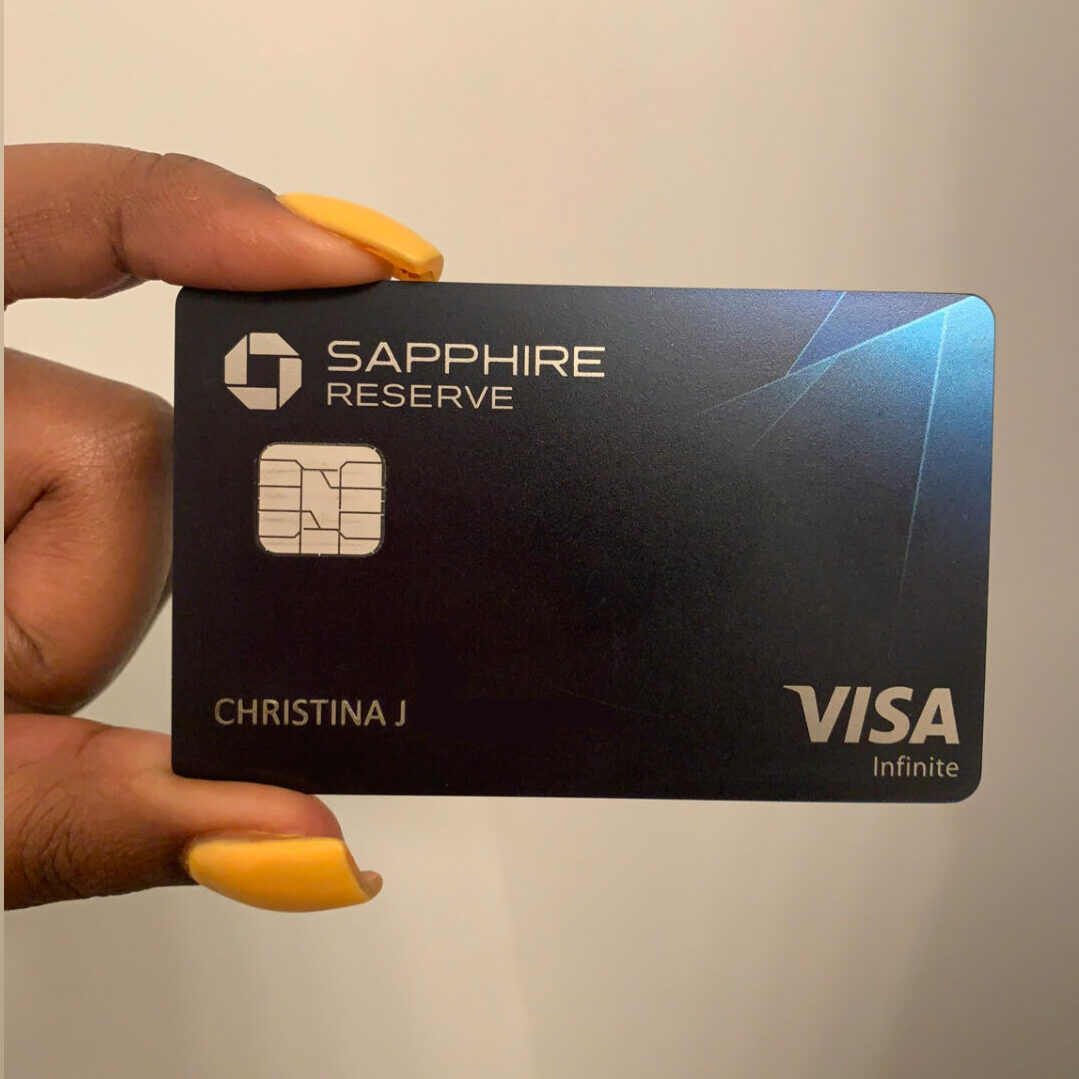 Disclaimer: The Chase Sapphire Reserve Card's benefits can and often change anytime. While this blog post will reflect most of the card's offerings, it may not include everything Chase is offering. I'll do my best to keep up, though!
The Benefits of the Chase Sapphire Reserve Travel Card
The Chase Sapphire Reserve Card comes with many benefits and the opportunity to opt-in to many other programs and memberships.
You Will Receive A $300 Annual Statement Credit
As a Chase Sapphire Reserve Travel Card holder, Chase gives $300 in statement credit to use on travel expenses. It resets every year and is automatically deducted from your card statement once the annual period rolls around.
For many, including myself, this was a huge selling point. If you think about it, because you are receiving $300 in statement credit, the annual fee is technically only $250.
The fee is still high, but as you keep reading, you'll get to decide if the perks outweigh the cost of the card for yourself.

I believe my $300 statement credit was applied immediately once I started using the card.
The only thing that can be tricky with this is that things like groceries and gas count towards the statement credit total and are automatically deducted. If you want to use the statement credit for something specific, I would charge that to the card first, so that expense is what is deducted.
Let's just say I only know that groceries count as a travel expense because mine were used for some purchases at Walmart when I planned to get a free flight out of it!
Global Entry or TSA PreCheck Status Is Covered
Global Entry and TSA PreCheck are trusted traveler programs that U.S. citizens and U.S. lawful permanent residents can apply for with U.S. government agencies that classify them as trusted travelers. They go through a screening process to prove they are low-risk travelers.
Once approved, when traveling, those with TSA PreCheck and Global Entry status go through a faster security checkpoint line where you don't have to take off your shoes, laptop from your bag, etc., and ultimately, pass through these security checkpoints quicker.
It makes traveling a lot easier and more convenient – two things the U.S. loves.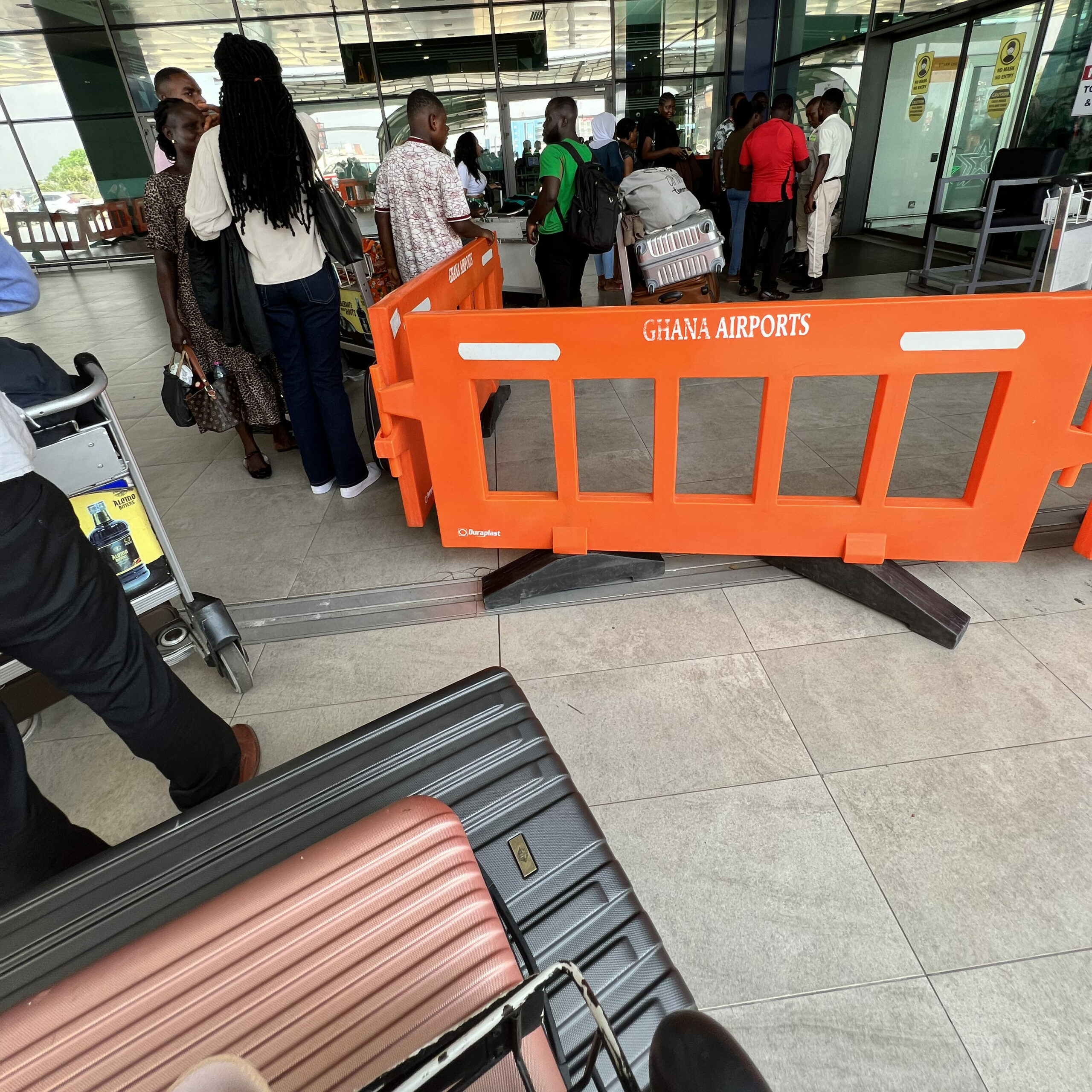 When I was in the research phase of deciding on my first travel credit card, the Global Entry fee being waived was a bonus, as I was planning to apply for this status anyways.
The Global Entry application fee is $100, and when you use the card to pay for it while applying, a statement credit is applied, so the fee is waived as soon as it's posted.
Tip: Apply for Global Entry since it includes TSA PreCheck and is only $22 more. You can read the difference between both of the programs here.
No Travel Notifications Are Required When Going Abroad
One of my favorite things about the card is that I do not have to worry about placing a travel notification alert before traveling. It feels good knowing that no matter where I end up in the world, I can depend on my card to work without any issues or restraints.
Grants You Access to Over 1,300 Lounges All Over the World
A Priority Pass membership is included with the Chase Sapphire Reserve Card, which means I no longer have to wait at the boarding gates anymore in many cities when waiting to board my flights.
Priority Pass grants you access to over 1,300 airport lounges all over the world. I have had the pleasure of experiencing lounges in Rwanda, Qatar, Ghana, and other cities in the States.
Lounges add to a relaxing travel experience; you get complimentary snacks, meals, beverages, comfortable seating, private areas, working stations, outlets, and even the chance to shower in some airport lounges.
I truly didn't know how much I would come to appreciate Priority Pass until I found myself in the Doha International Airport in Qatar on 5-8 hour layovers when traveling between the States and Ghana.
My layovers go by super quick because instead of wandering around the airport like I used to do, I now have a comfortable place to work and pass the time.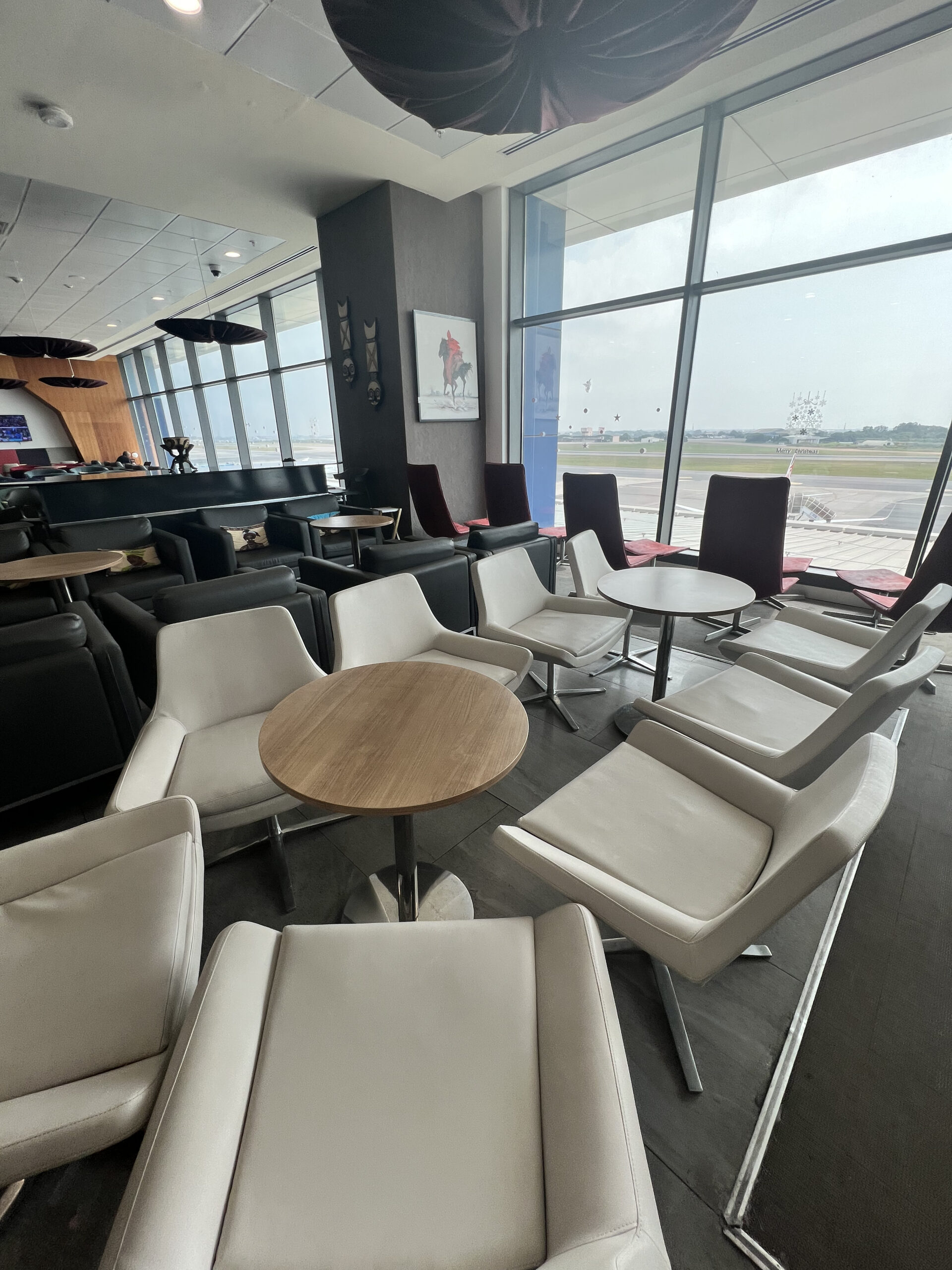 There Are No Foreign Transaction Fees
When you're abroad, you don't have to worry about being charged fees for using the ATM or making purchases classified as foreign transactions, which can add up quickly.
Eat Well With A $60 Doordash Statement Credit and DashPass Status
Any Doordash lovers here? Well, you'll be pleased to know that you get $60 in Doordash orders for free with the Chase Sapphire Reserve Card.
I found this to be extremely useful when traveling and staying in an Airbnb.
You are also granted DashPass status through DoorDash when you use your card to place orders. DashPass is a membership that allows you to have $0 delivery fees on eligible orders for a minimum of one year and other perks from DoorDash.
I have had positive experiences with the DashPass status, including free delivery and essentially getting more food for the money I'm spending.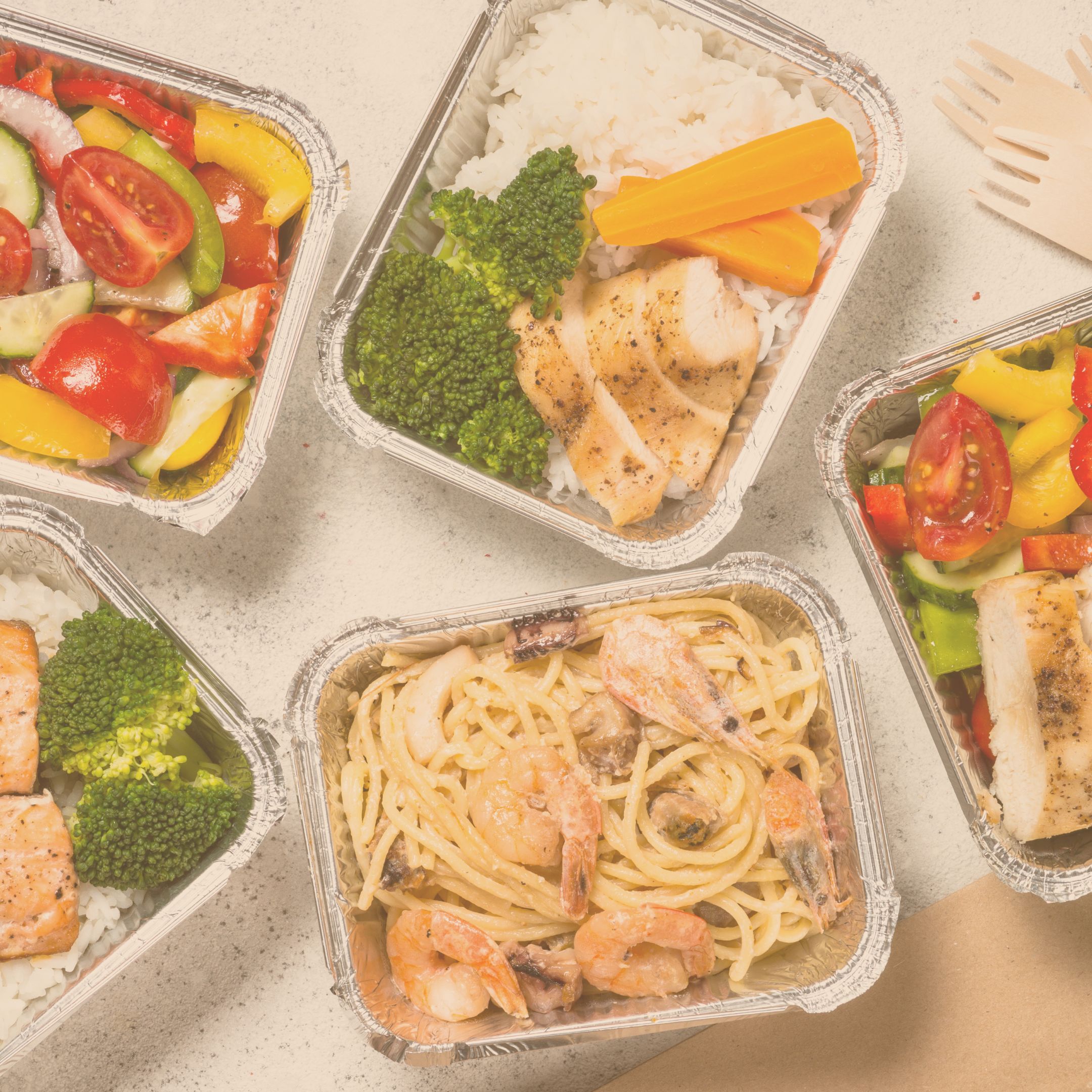 Know You Are Protected With Automatic Travel Insurance
Prior to getting this credit card, I would use World Nomads for travel insurance to cover my trips. Now, when I use my card to book travel, I have coverage for lost luggage, trip delays, return protection on products, and more.
This has personally given me peace of mind to know that if anything goes wrong while traveling, I have built-in insurance from my credit card.
Join Other Partnerships with Companies
Lyft
When I use my card on Lyft, I earn 10x the points on rides. I drive or take Uber in Ghana most of the time, but when I am traveling around the States, I try to only use Lyft for this reason.
Rides can be pricey and are usually a bit more expensive than Uber ($1-$3 more), but knowing that I'm earning 10x the points makes it worth it!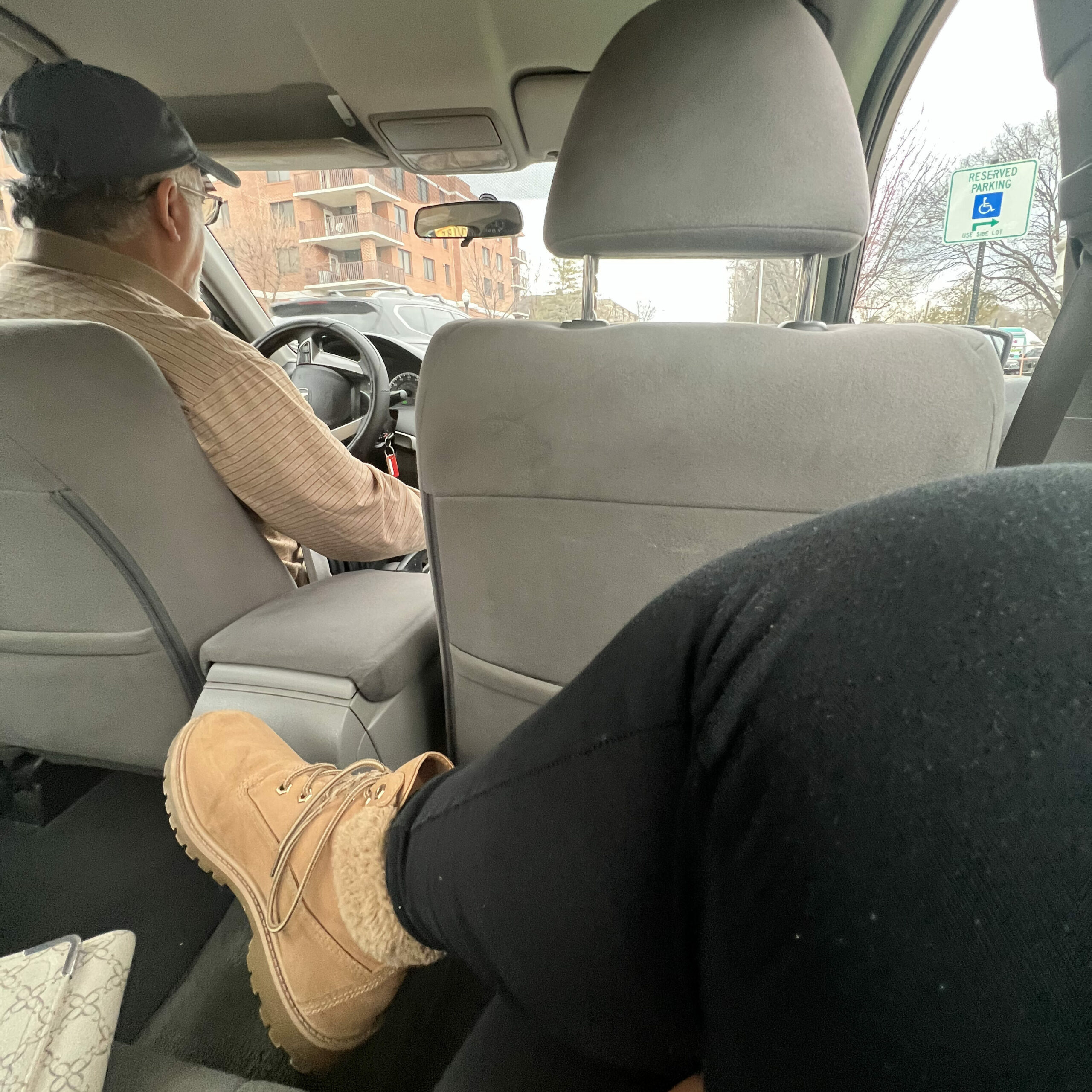 Instacart
One year of complementary Instacart+. Plus, Instacart+ members earn up to $15 in statement credits each month through July 2024.
What are some cons of the card?
This would not be a proper review without sharing some of the not-so-good aspects of the card, so let's get into it:
The High Annual Fee
At $550/year, the Chase Sapphire Reserve Card is not a cheap card at all. Most people do not have $550 lying around to contribute towards a credit card. It is worth it, in my opinion, for all of the perks that come with the card, but I would still consider the fee to be a con because, well, damn, it's a lot.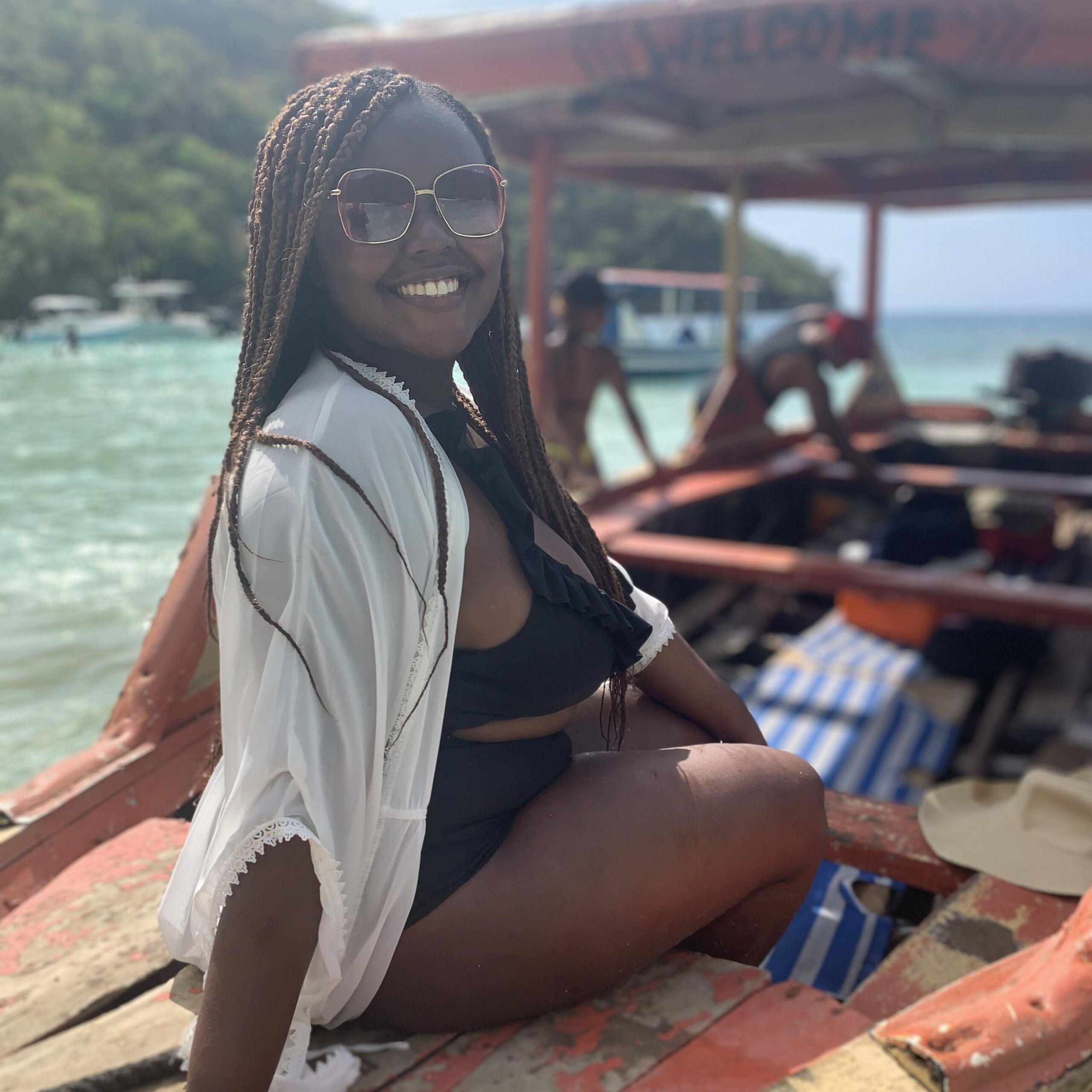 It Can Be Difficult to Login While Abroad
Living in both Ghana and Florida, there are times when I am in Ghana and can't log in because my location is triggering an authentication code. I would have to call customer service, and it was impossible to get a code via email or to an international phone number, so I'd have to reset my entire login information.
I also can't log into Chase using a computer because of this.
Being that the Chase Sapphire Reserve is a travel card, I found this to be super annoying. I get that the card is meant for U.S. users, but I would expect it to be more international-friendly.
The Process to Redeem Points
I was interested to see how easy or not redeeming the points earned from my purchases on the card would be. Within the Chase online portal system, there is a section called the Ultimate Rewards Center where you can visually see the value of your points depending on what you decide to spend them on: flights, hotels, shopping, etc.
I've used my points in the Apple store to get a new phone, flights and have even transferred points to one of the partner airlines (JetBlue). No matter what I am trying to redeem my points for, it has always been a seamless experience.
My points are always transferred almost immediately to any partner airline, and I can book/use my points at any time without needing help from a representative.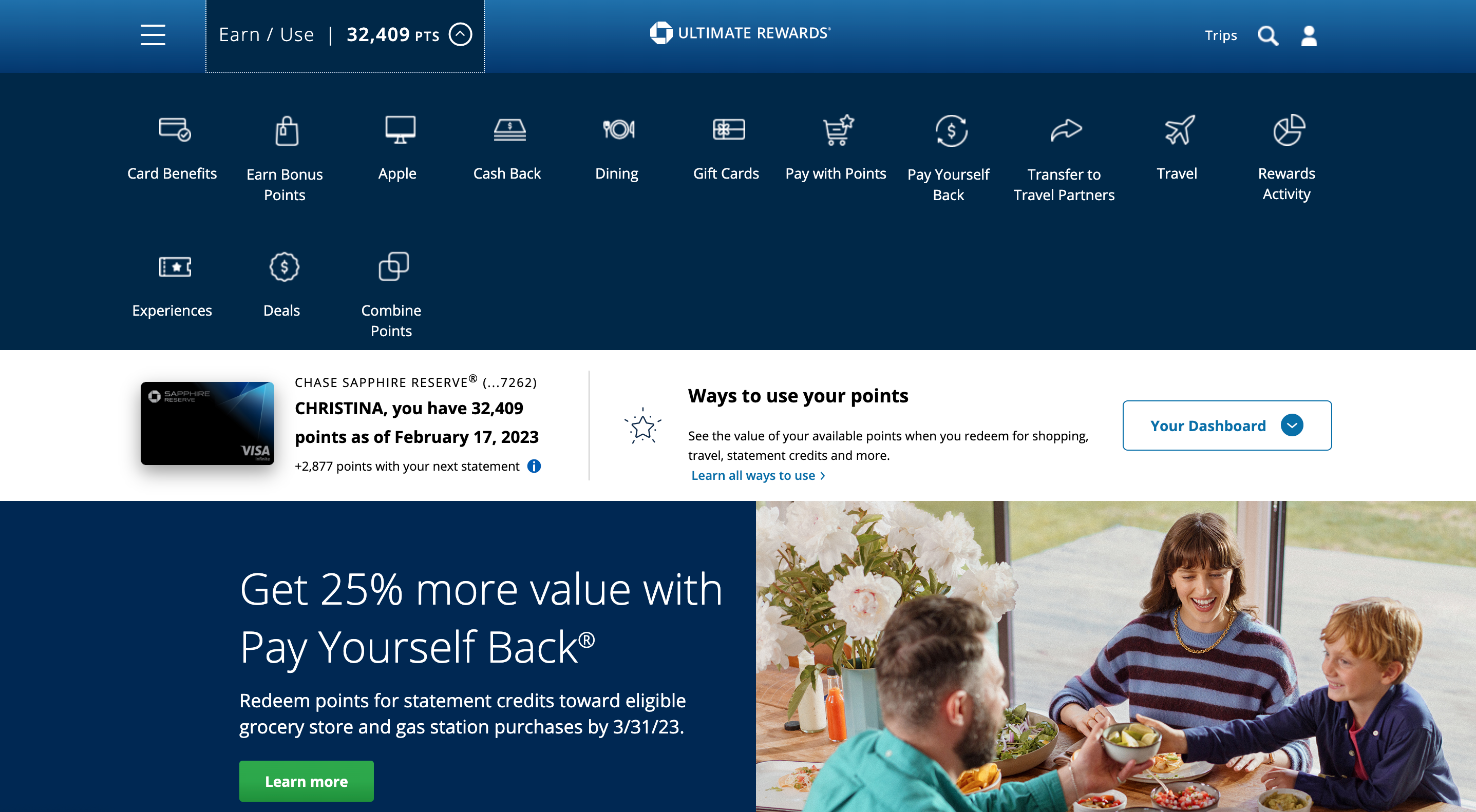 Customer Service: How Good Is It?
The card does have a customer service line that can help with any issues you may be having with your card and your experience using the online Chase portal.
When I first got my card, I had no idea that I could only book flights from U.S. airports to other destinations (both domestic and international). As a newbie, I quickly realized this, but before I did, I had positive experiences with members of the Chase customer service team working to help me try to figure out the issue.
How I Afford the Expensive Annual Fee
I'm not even going to pretend like $550/year is not a lot of money, so let's talk about how I can afford and plan in advance for the fee every year.
I earn money through my virtual assistant business and freelance writing gigs. Whenever I get paid, I set aside $5-$15 in my SmartyPig account. SmartyPig is an online savings piggy bank where you can separate your money into financial goal accounts. One of my goal accounts is labeled "Chase Sapphire Reserve Card Fee," and I put money aside throughout the year, so before I know it, I've reached the $550 goal.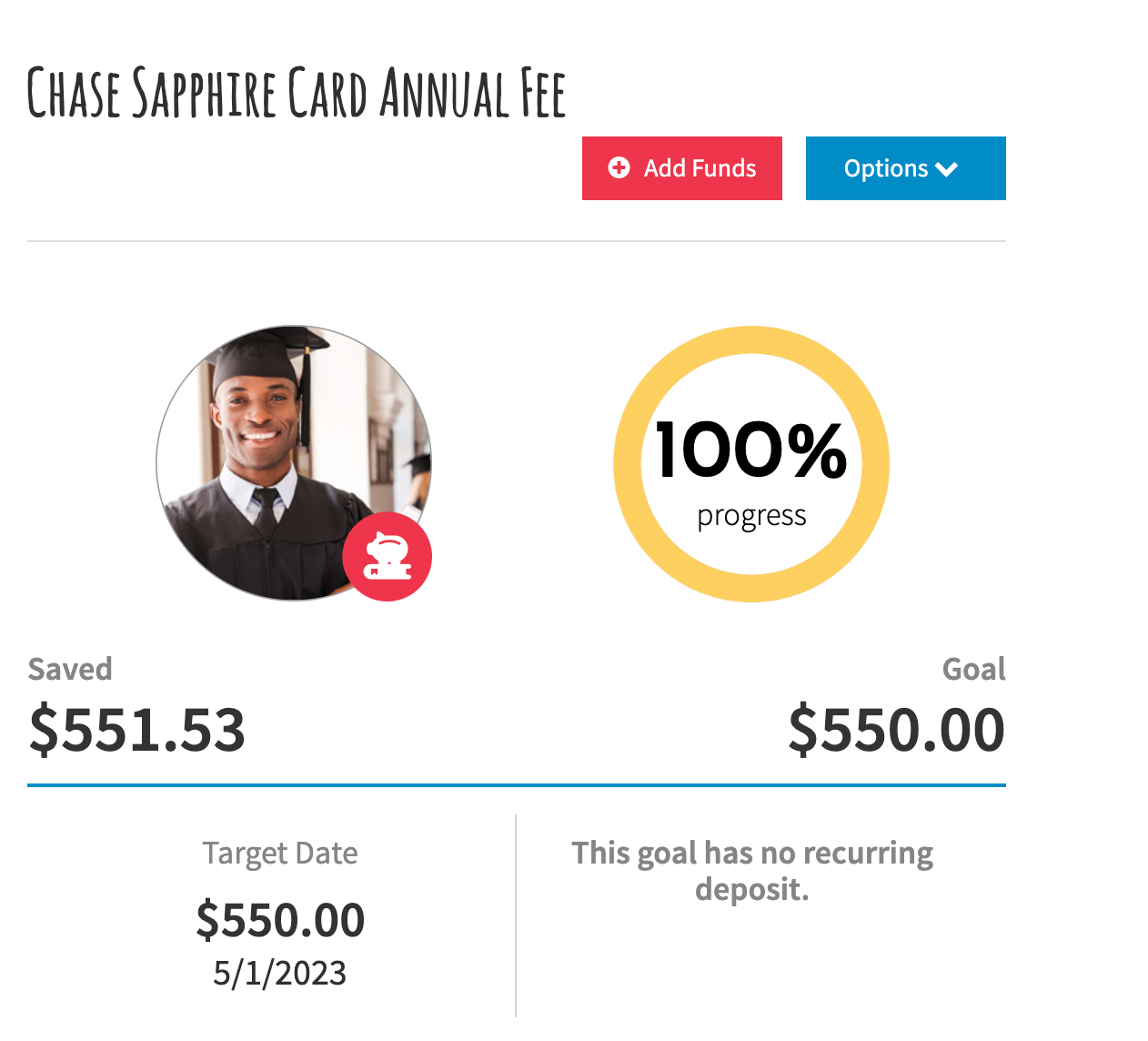 The best thing about SmartyPig for me is that even if I was tempted to take the money saved in one of my goal accounts, it takes about 3 business days to transfer, so by the time I received it, whatever I wanted the money for at that moment as an impulse buy wouldn't be possible, so I actually end up effectively saving.
I've been using SmartyPig for years, and I love how much it works for me and my financial goals.
If you'd like for me to refer you to SmartyPig, leave your email in the comments or DM me your email, and I'll send you an invite!
Using Credit Cards Responsibly
Y'all know I'm big on transparency while traveling, so I'll be the first one to mention how I maxed out my first credit card three times before learning how to use it properly. For this reason, I want to share important it is to be responsible while using credit cards.
The pros of the card are worth the $550 annual fee for me, but that may not be the case for you, and that is okay. I recommend starting with the Chase Sapphire Preferred Card, which is a great alternative from what I've heard from other travelers.
It does not have as many of the benefits of the Reserve Card, but looking back, it would have been a great option for me as well. I just wanted it all at the moment.
If it's your first time looking into a credit card in general, you've probably heard how dangerous credit cards can be. However, I can be the first one to tell you that credit cards are AMAZING when used properly. I honestly can't believe they are even a thing because of all of the benefits that come with them.
---
From someone who maxed out her card several times because of emotional spending and control issues, it can be a slippery slope if you let it be. Thankfully I never missed a payment, so my credit is amazing, but it could have been a different story. My money habits are much better today.
I only swipe my card when I have the funds actually available in my bank account and when I know I can pay off the whole balance before the statement closing date, so I don't have to pay interest. I never miss a payment as well. I almost have a perfect credit score, so I guess it's going well!
The Discover It Card was my first credit card ever. It comes with nice cashback benefits for a beginner and does not have an annual fee if you're looking for a simpler option to start building your credit. When you use my link, we will both get $100 in statement credit!
The main takeaway from this section is to not be scared of credit cards but instead, use them to reach your goals. As a travel blogger, I need money to travel to continue sharing my experiences, so having this card is one more way in which I can do that.
Final Thoughts on the Chase Sapphire Reserve Card
I have zero regrets about getting this card. In fact, I love nothing more than to swipe my card every day, knowing that the money is essentially being returned back to me in one of my favorite ways: Travel!
It's been a year since I became a Chase Sapphire Reserve Travel Credit Card holder, and I've received a few free flights and a whole new iPhone from my points.
The card has enhanced my travel experiences with the Global Entry and Priority Pass status and makes my goal of flying business class again a realistic possibility because I earn points on all of my purchases.
I don't use all of the perks, but I use enough, and most of them to where I feel like I am getting the most out of my card.
Whenever I have an issue, it's easy to get in contact with someone at Chase and get it solved immediately, if not with quick ease, through the app or website.
I've been looking for another travel credit card to apply to and have yet to find one that compares or would be worth more annual fees because I'm definitely not doing another card with as high of a fee!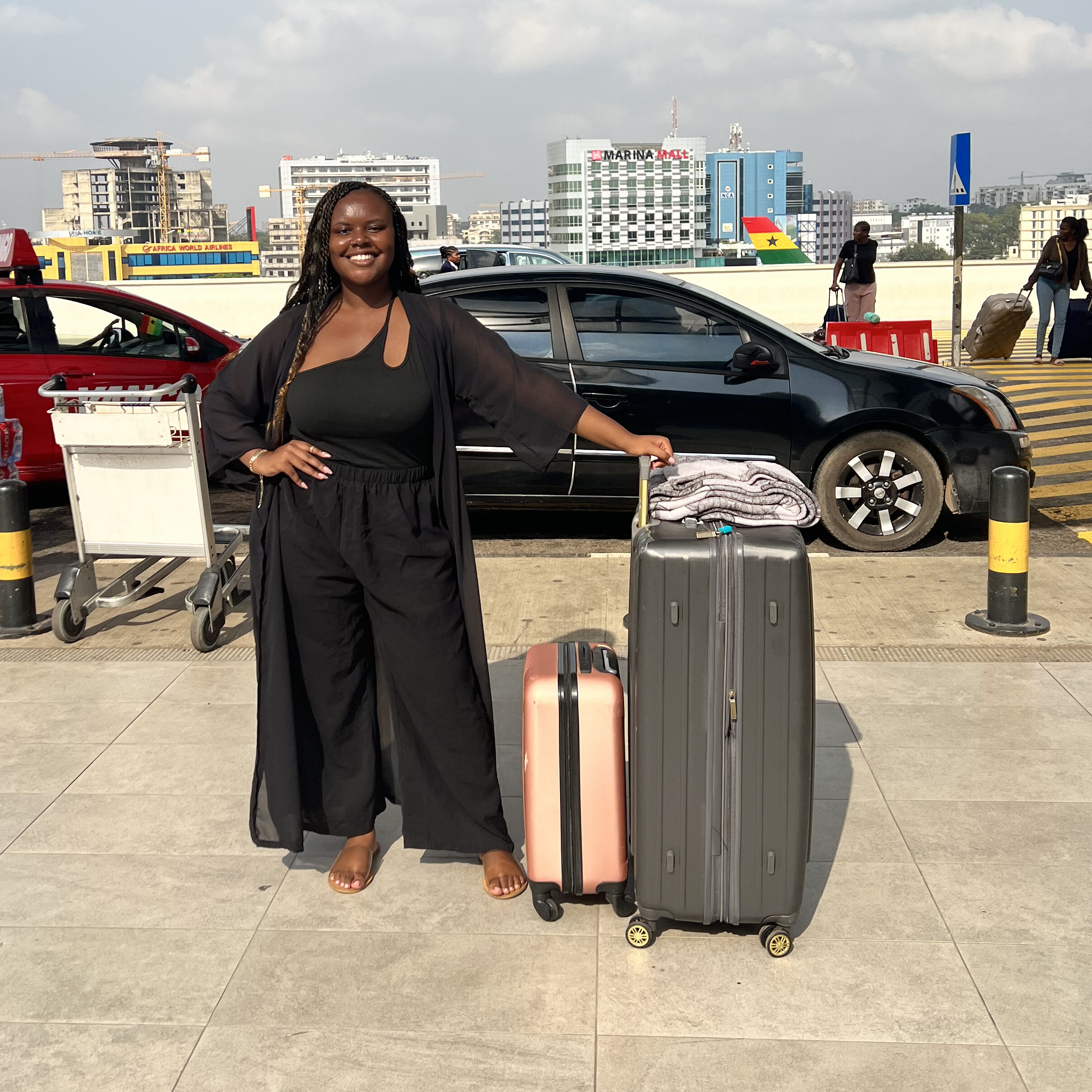 Are You Convinced? Use My Link to Sign Up Temporarily
One of the downsides to the Chase Sapphire Reserve Card is that there is actually not a consistent referral program.
It's offered once in a blue moon (I'll update this section when it is) to individual users to earn points by referring others.
With that being said, if this blog post helped you make your final decision to get the card, help me by using my link if you decide to apply!
I think I covered quite a bit in this one, but if there's anything you want more clarification on or have questions about this card or using a credit card in general, please leave your question(s) in the comments below so I can help!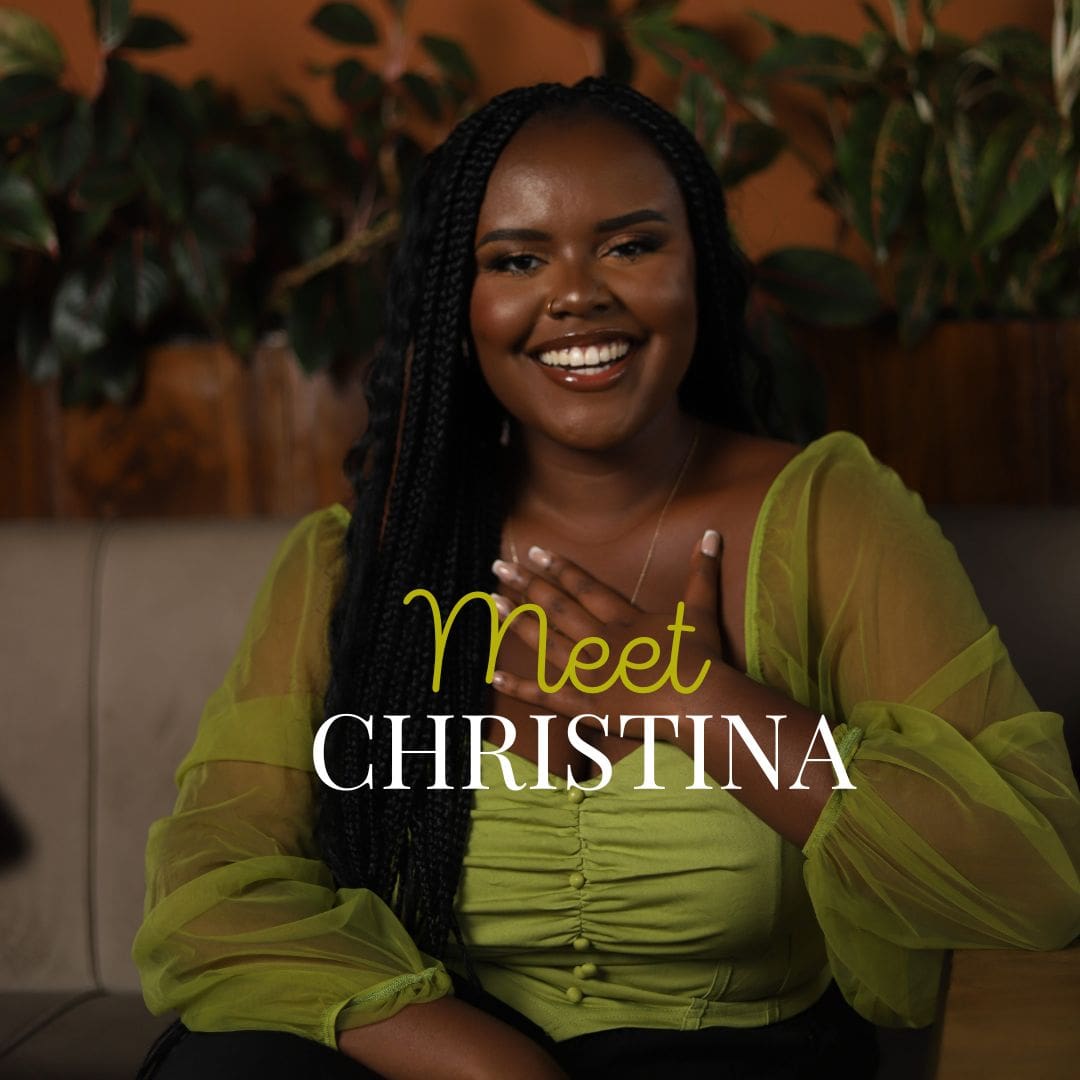 I'm Christina, a travel writer and blogger from Fort Myers, Florida.
Being Christina Jane is my way of inviting you to join me on my travel ventures by sharing the knowledge gained from my adventures and experiences— both good and bad.
This travel blog is filled with helpful travel tips, information, and is a recollection of the lessons I've learned and experiences I've had while traveling.
My goal is to curate a space that interconnects my love for travel and transparency and I hope you will join me on that journey.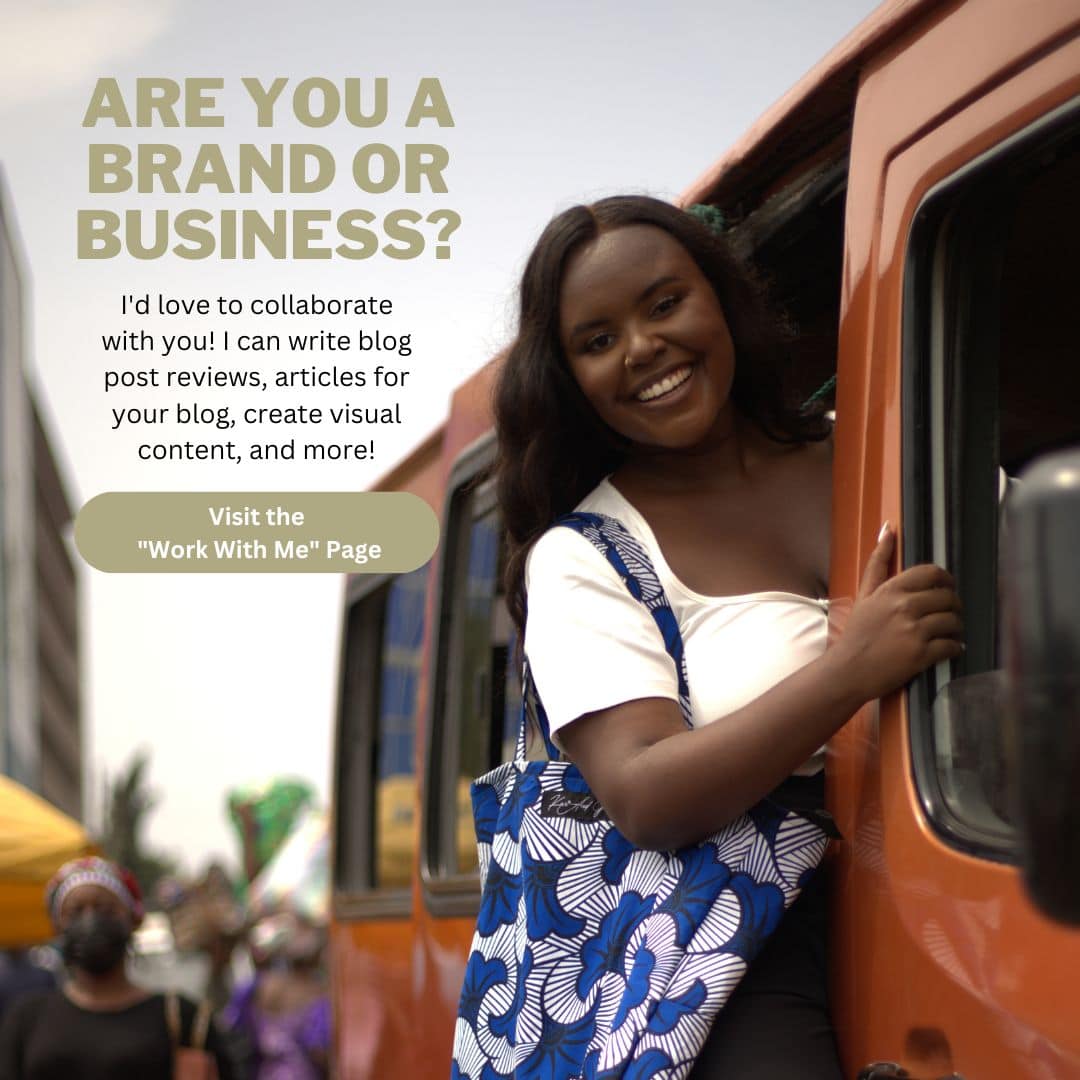 Some posts on this website may contain affiliate links. Meaning if you buy something through one of these links, I may earn a small commission. This is at no extra cost to you and may even save you money!.
Anything I ever recommend is because I genuinely enjoyed that product/service. I promise to always keep it real with you!
Also, opinions and posts expressed on this blog are of my own accord.
Learn How to Become A Virtual Assistant and Make Money from Anywhere in the World Like Me!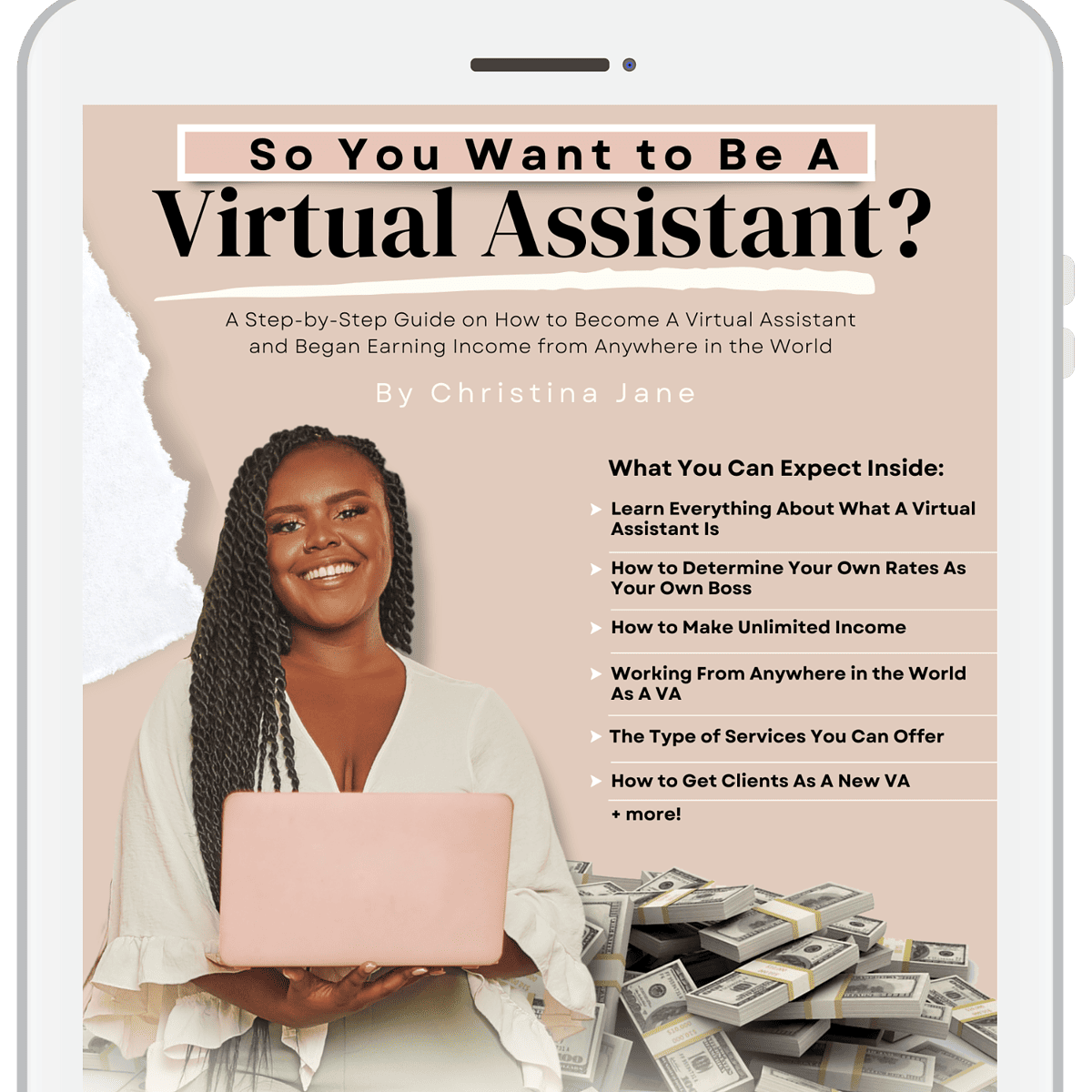 More Blog Posts to Check Out:
Subscribe To My Weekly Newsletter
Receive a weekly list of travel scholarships, travel writing opportunities, travel contests, giveaways, and more!