Toronto is a multicultural city that makes a great getaway if you only have three days or less to spare for a quick trip. As Canada's largest city, Toronto offers a variety of experiences to fill your time with. From iconic landmarks like the CN Tower to hidden alleys filled with expressive artwork, my 3 day Toronto itinerary will guide you through some things Toronto has to offer.
I spent three days in Toronto over a long weekend and can confirm that three days in the city is the perfect amount of time to get a good feel for what Toronto has to offer as a visitor. It was my first time in Canada, and Toronto was a great place to start.
While I usually travel solo, this time, I traveled to Toronto and met up with someone I've never met before.
We had a great time, and this 3 day Toronto itinerary will tell you exactly what you need to know and can do in the few days you have to explore!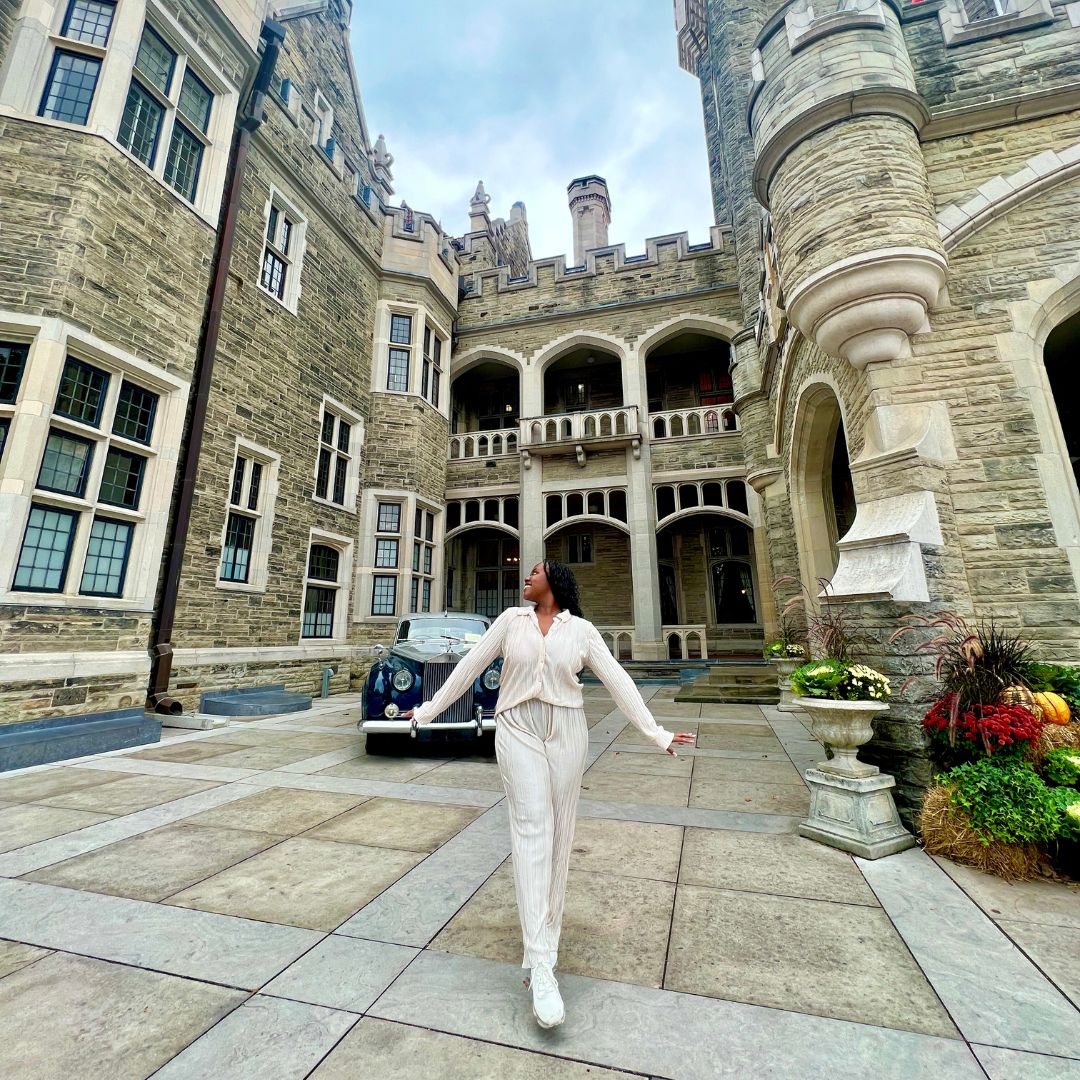 Day 1: Explore some of Toronto's city highlights with an exciting twist
Start your day with a breakfast sandwich from the "Starbucks of Toronto"
On our way to our hotel, we passed by several shops with bright red letters that spelled out "Tim Hortons" with lines out the door and around the corner.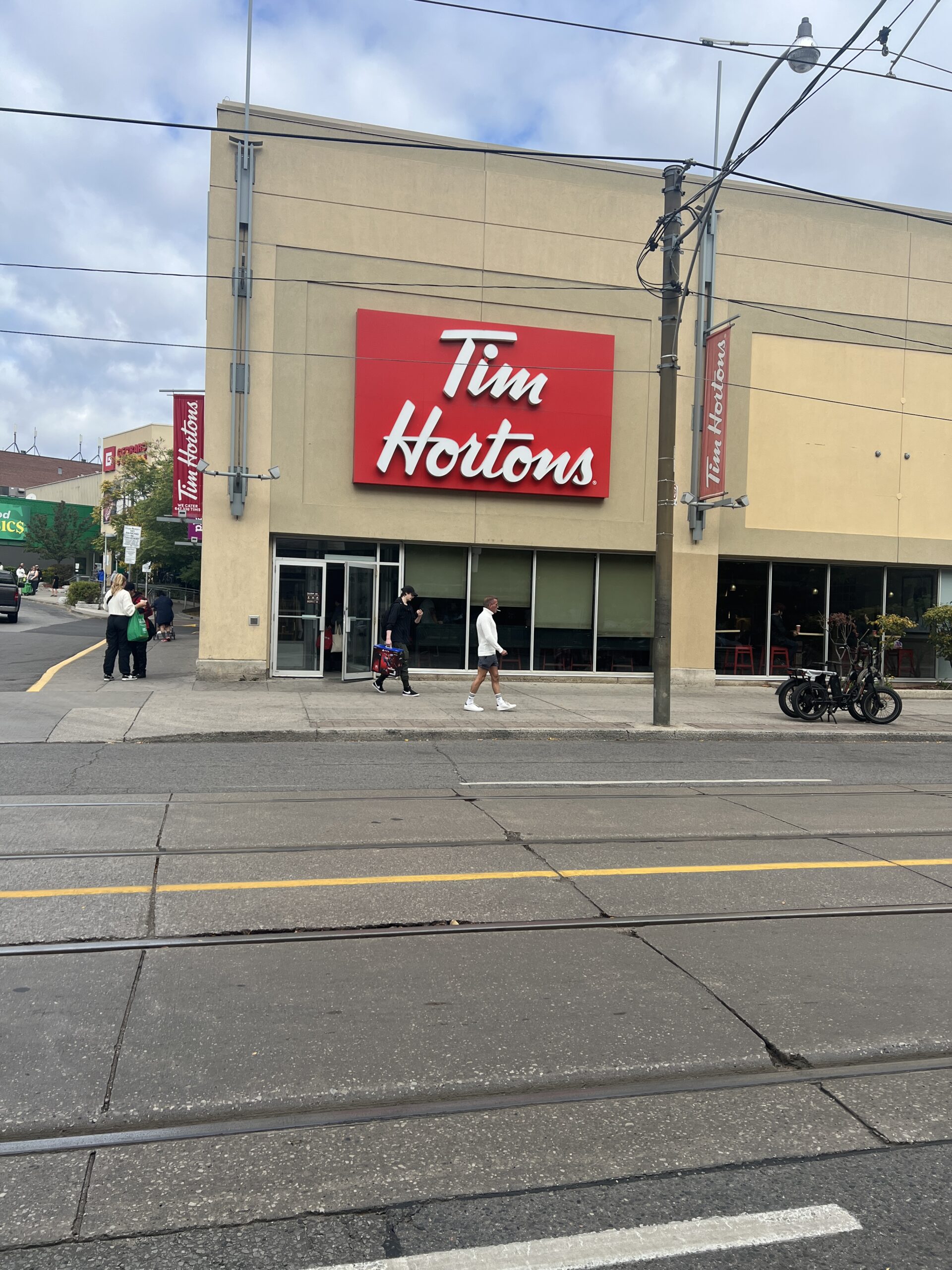 Tim Hortons is a Canadian fast-food chain/cafe that sells coffee, Timbits (bite-sized doughnut holes), pastries, hot drinks, and breakfast sandwiches. It's a common place for many Canadians to stop by to grab breakfast or a bite to eat.
Anytime I am in a new city and see the same restaurant chain over and over again, I take it as a sign that it is popular for a reason and add it to my list of things to try!
Our Uber driver explained that Tim Hortons in Canada was the equivalent of Starbucks in the U.S. regarding popularity. If you're a Canadian reading this, feel free to confirm or deny in the comments!
You can go to a nearby location and order breakfast sandwiches and hot drinks before starting the day.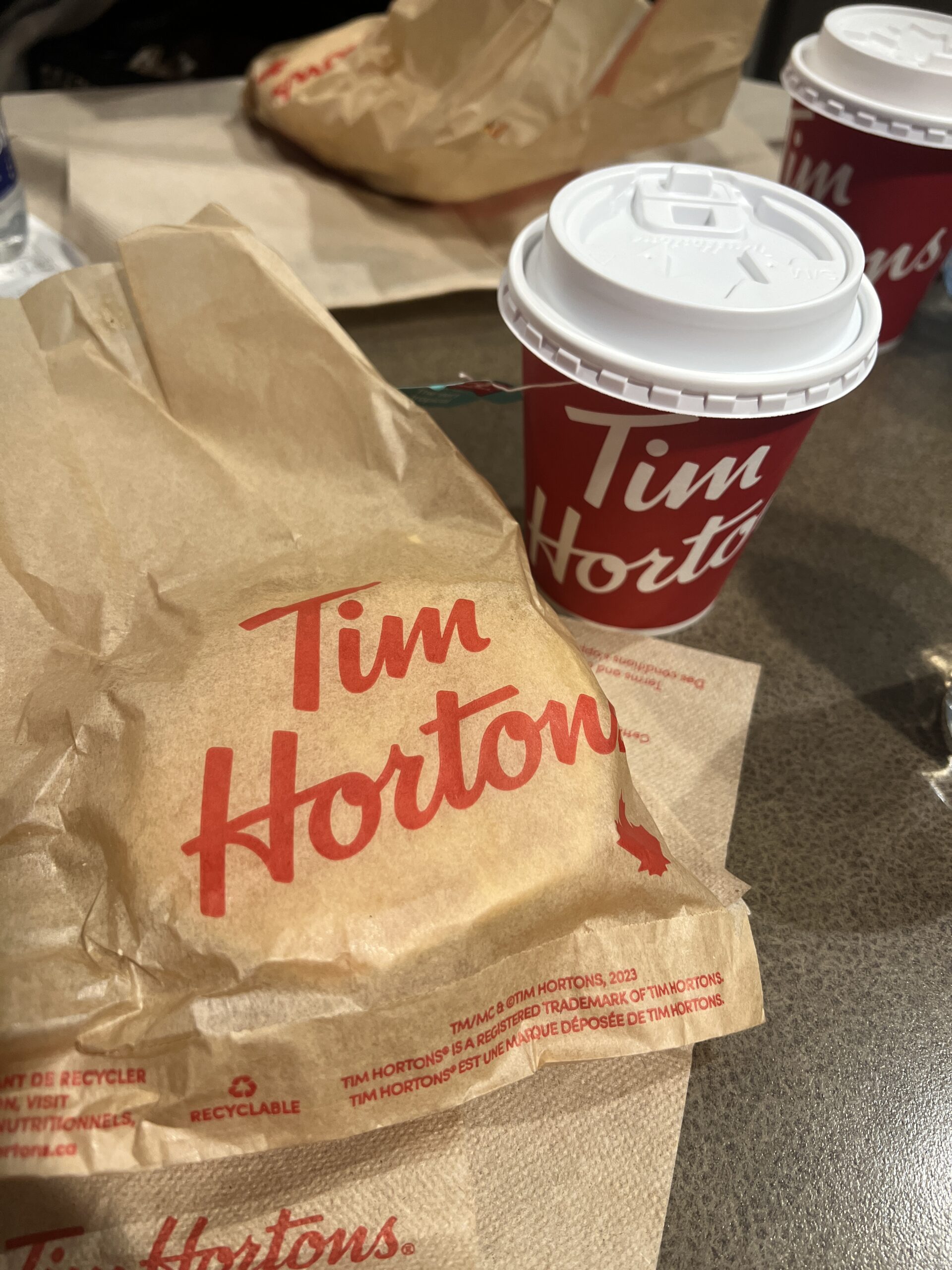 I am not a breakfast sandwich person, so I did not enjoy my sandwich, but as a tea girl, I LOVED the tropical green tea!
Cost Breakdown:
• Sausage Egg + Cheese Sandwich with a Tropical Green Tea: USD $5.12
Planning Tip: Tim Hortons serves lunch-style items during the day, like snack wraps and chicken sandwiches if you're in the mood for lunch, but it seems best known for their breakfast. Be sure to head there early if you want to try breakfast!
Some locations have more of a grab-and-go atmosphere, while other sites have plenty of seating.
Soak in the vibes of the city at a bustling square
Yonge-Dundas Square, often called the "Times Square of Toronto," is a vibrant public space in the heart of downtown Toronto, Canada.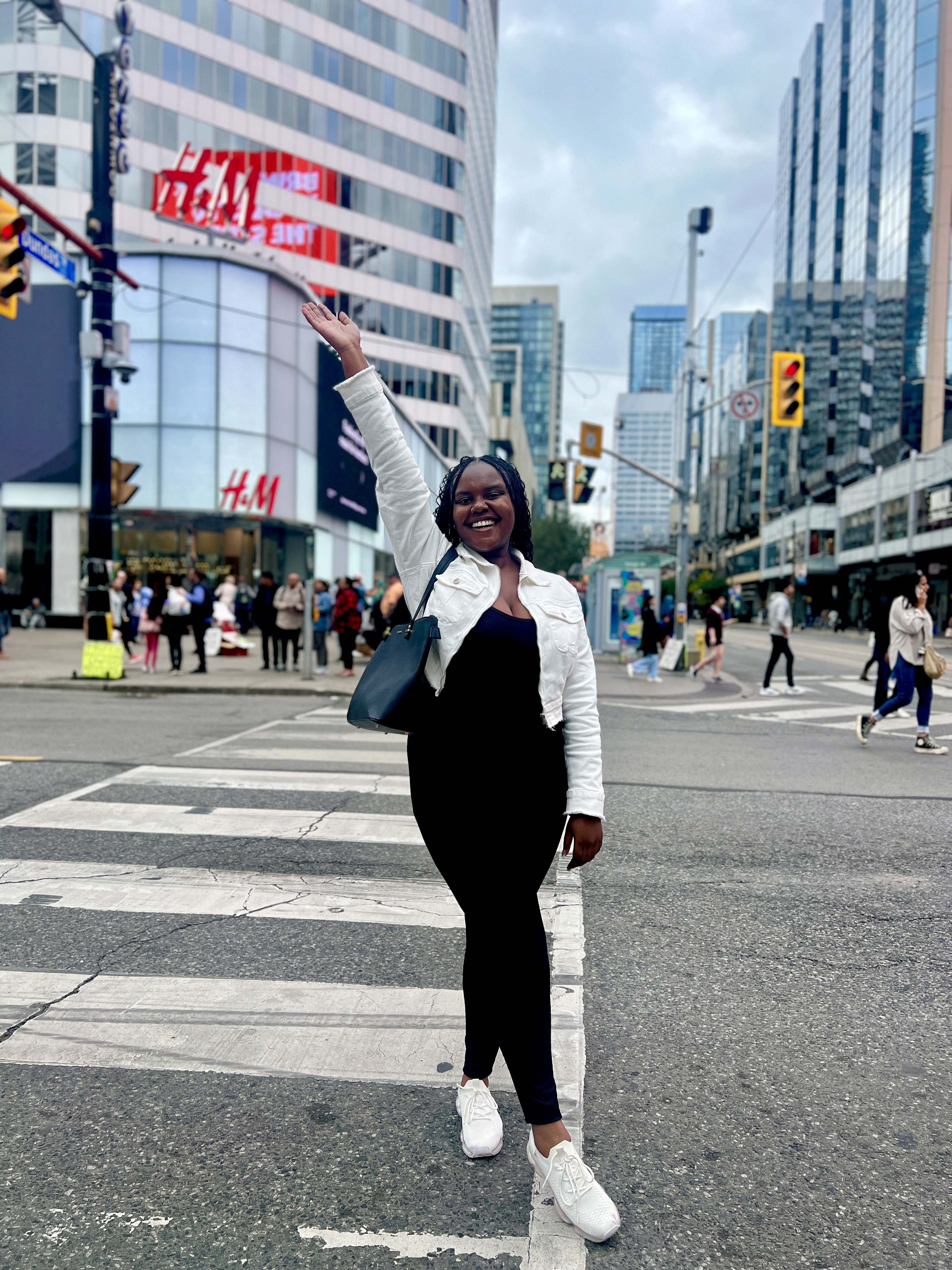 This iconic square is a hub for culture, entertainment, and community gatherings. Surrounded by towering skyscrapers, it's a place where the energy of the city comes alive with an upbeat energy compared to other areas in the city.
If you're lucky, you may visit the square when events like concerts, festivals, art exhibitions, and cultural celebrations are taking place.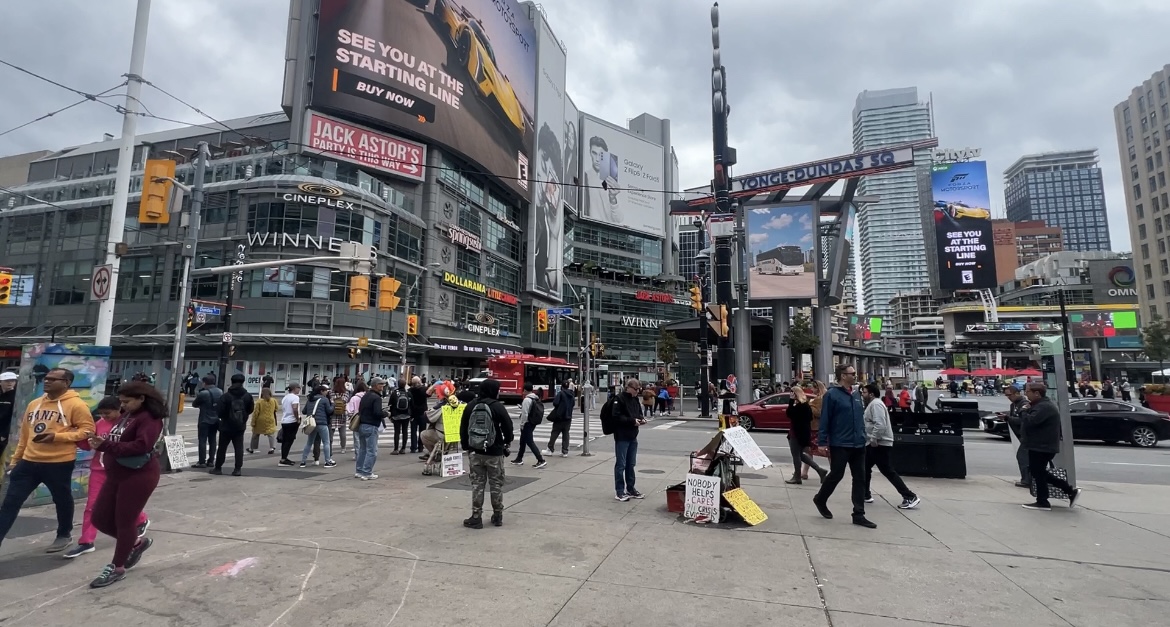 Shop at stores like H&M, catch a live performance, try food at one of the restaurants, or enjoy the lively atmosphere.
Cost: FREE
Admire the graffiti art in the alleys of Toronto
If you are a fan of street art, you'll love walking through alleys in Toronto, as many are filled with stunning artwork that made us want to stop and admire.
Toronto has an alley known specifically as the "Graffiti Alley" where you'll find murals that depict Toronto's elaborate street art scene.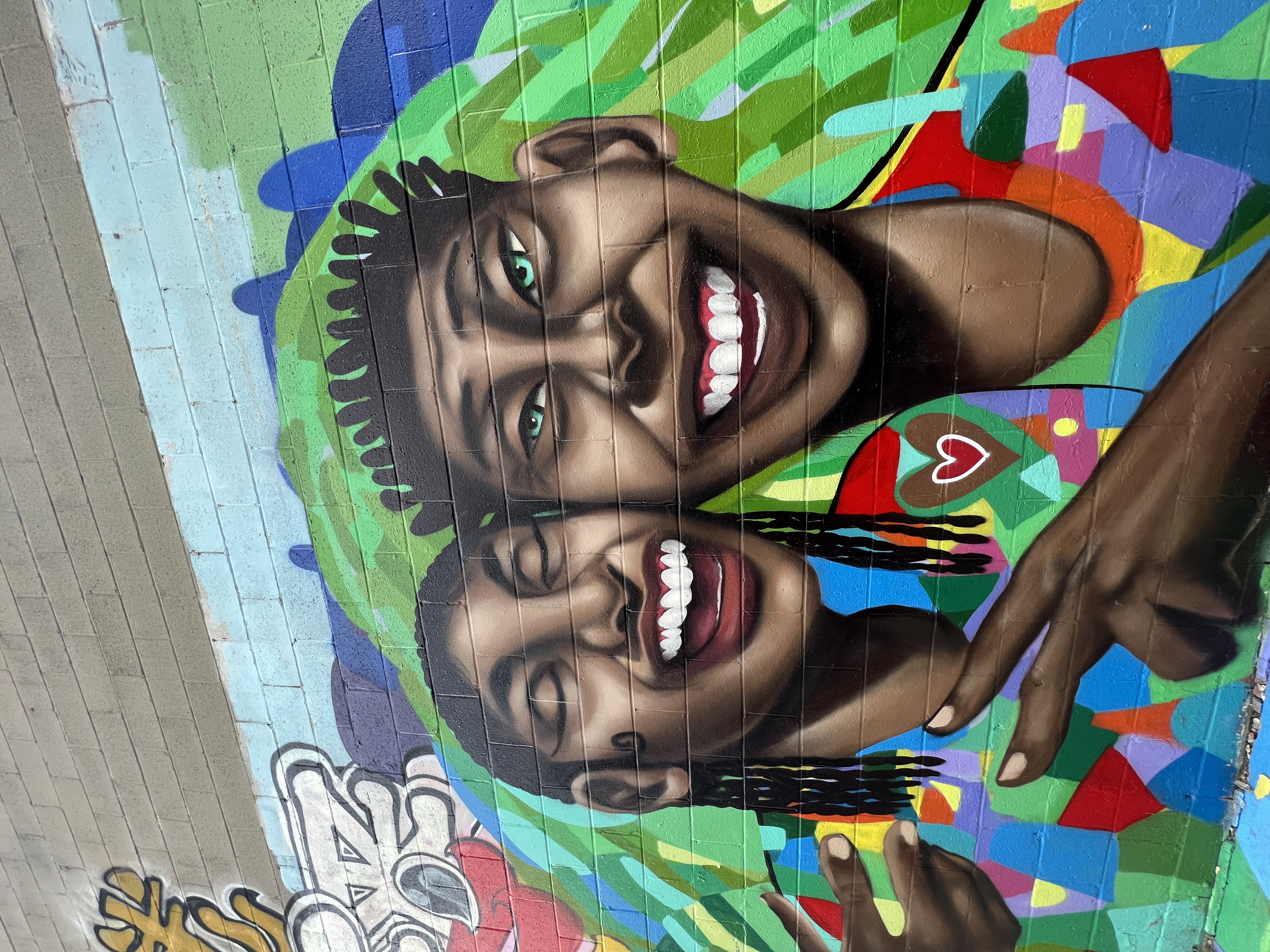 "Previously a hotspot for unsanctioned graffiti art, Graffiti Alley sparked a fight for legalization by the Queen Street West Business Improvement Association. In 2011, it was designated as an area of municipal significance, and StreetARToronto, or StART, a program that provides funding and approval for public murals and graffiti art, was born from the struggle." – Source.
Even if you aren't able to make your way to Graffiti Alley, you're bound to find an alley somewhere that will give you a glimpse of street art in this city.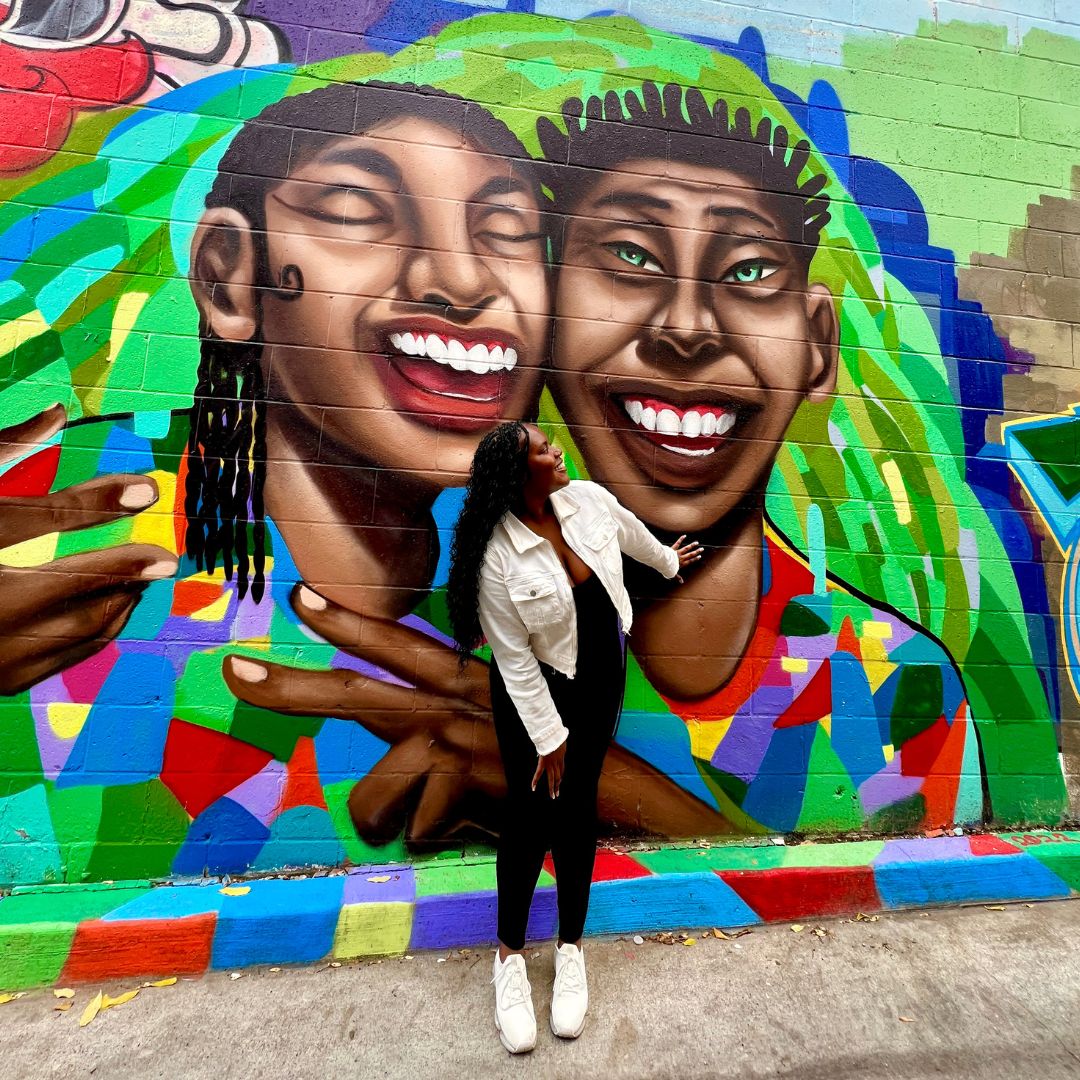 Taste Haitian flavors at Boukan Restaurant
One of my favorite things to do when traveling as a Haitian-American is trying Haitian restaurants and this is one you will want to make your way to for dinner or lunch because it did not disappoint! Boukan Restaurant is a Haitian-Caribbean fusion restaurant in Toronto.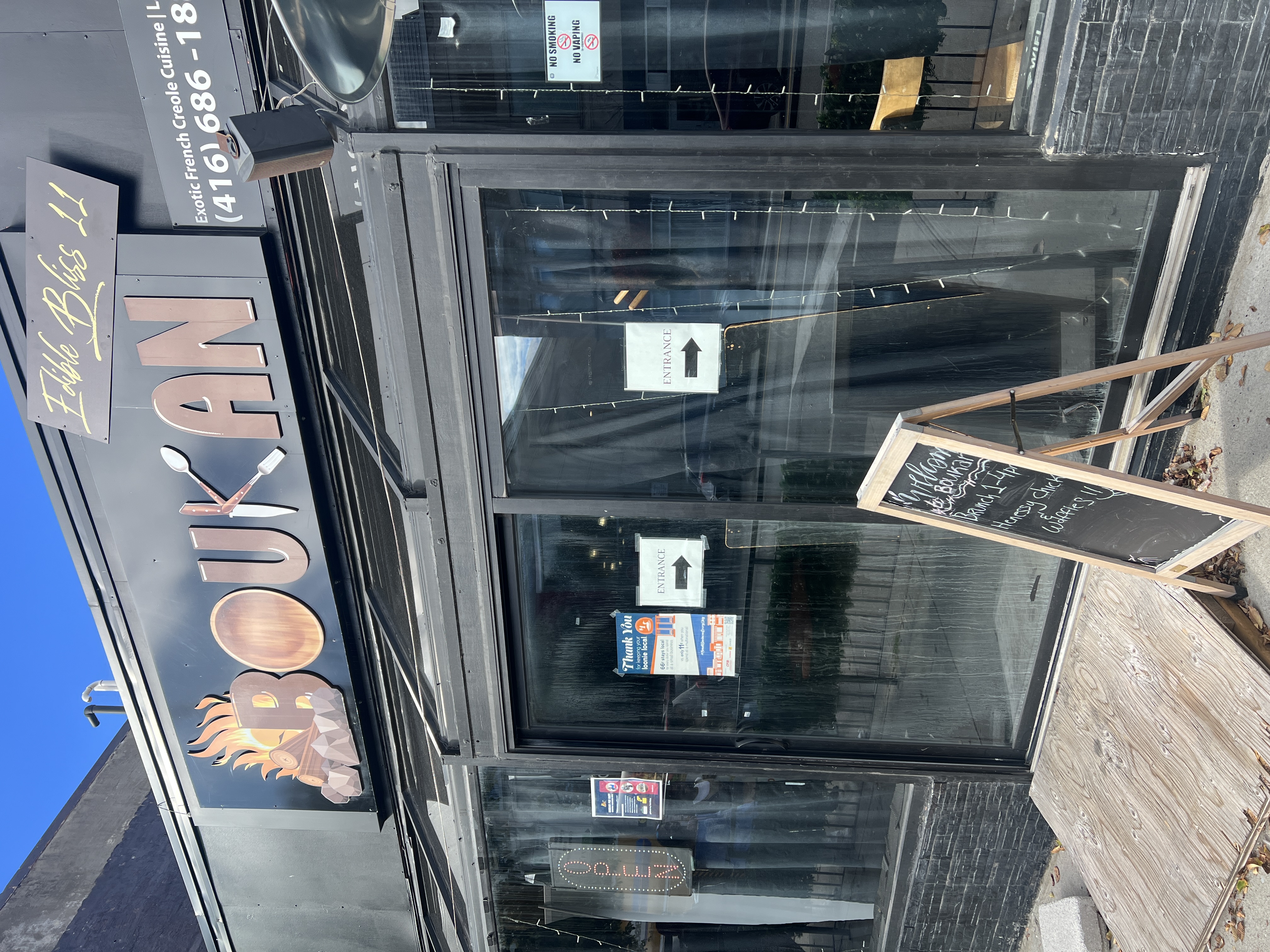 The restaurant prides themselves on presenting food in a "colourful and artistic way" and showcases elements of Haiti throughout the restaurant.
The food was delicious and was for sure the best I had during my time in Toronto.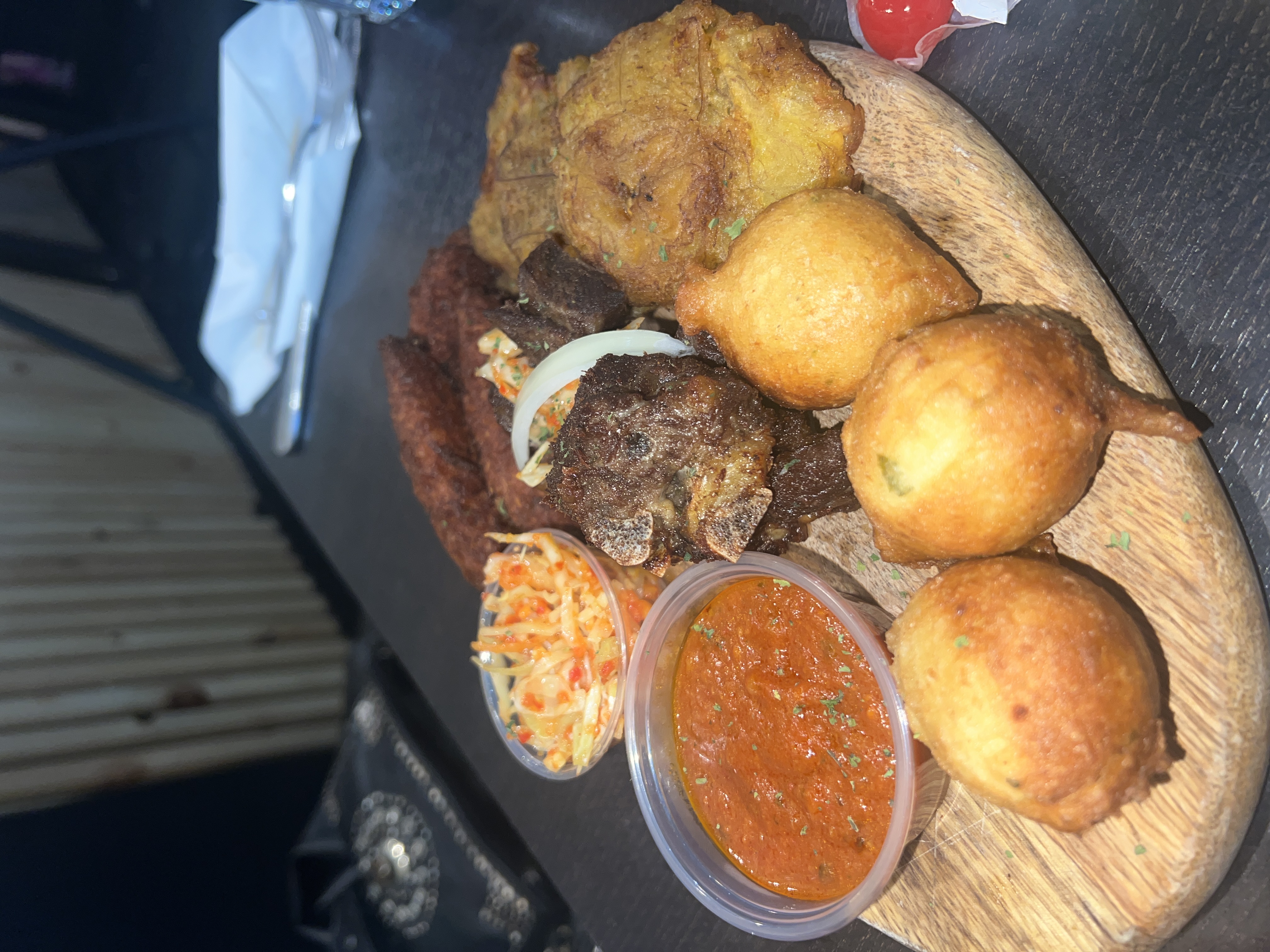 Cost Breakdown:
• Plantain Cups CAD $14 (USD 10.24)
• Djon Djon Rice CAD $10 (USD 7.32)
Find vintage fashion and unique food stalls at the Kensington Market
Kensington Market is a popular neighborhood market with a boho flair that may unlock a new world for you.
Composed of independent shops, vintage boutiques, and a variety of global cuisines, the market adds a great touch to explore. Strolling through the market, you'll find graffiti-adorned walls, street performers, and a uniting spirit as many people come out to shop or just hang out with friends.
With food stalls that cover various options, highlighting Canada's global food scene, you may want to come with an empty stomach!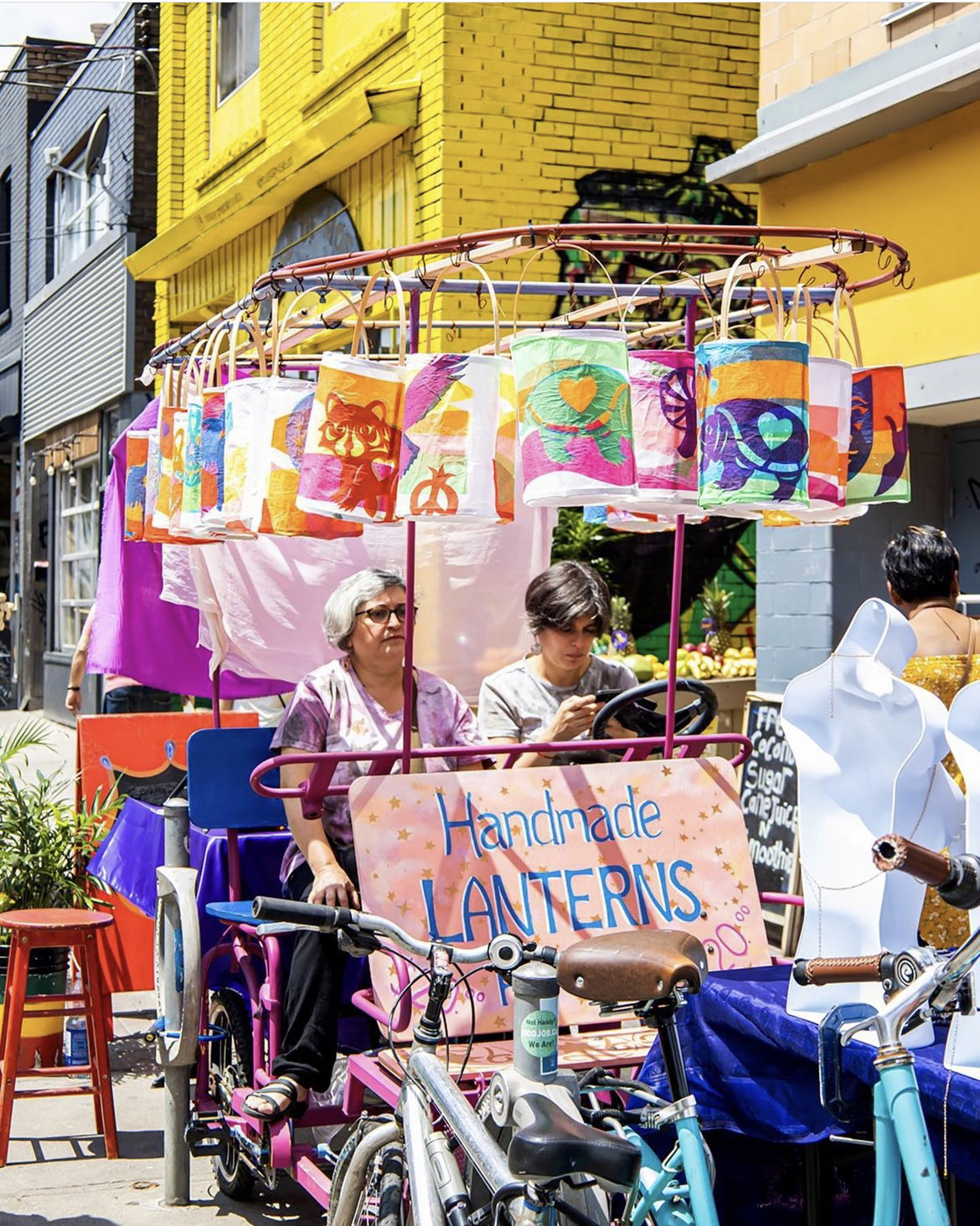 Fly high and take in the views of Toronto from above
Get a bird's eye view of Toronto on a scenic helicopter flight 2,000 feet in the air. Climbing aboard the helicopter, you'll get to look down through the tall skyscrapers at what downtown offers.
You'll fly over popular sights in Toronto, like Ripley's Aquarium, the Rogers Center, and the CN Tower.
Sadly, the company canceled our helicopter tour due to bad weather. However, I'm still including the activity in this 3 day Toronto itinerary because if the weather permits, booking a helicopter tour is a great way to see Toronto from a unique angle while it's all new to you!
Planning Tip: If you can, definitely try to book this tour on the first day of your trip in case of any weather cancellations so you can have the opportunity to rebook.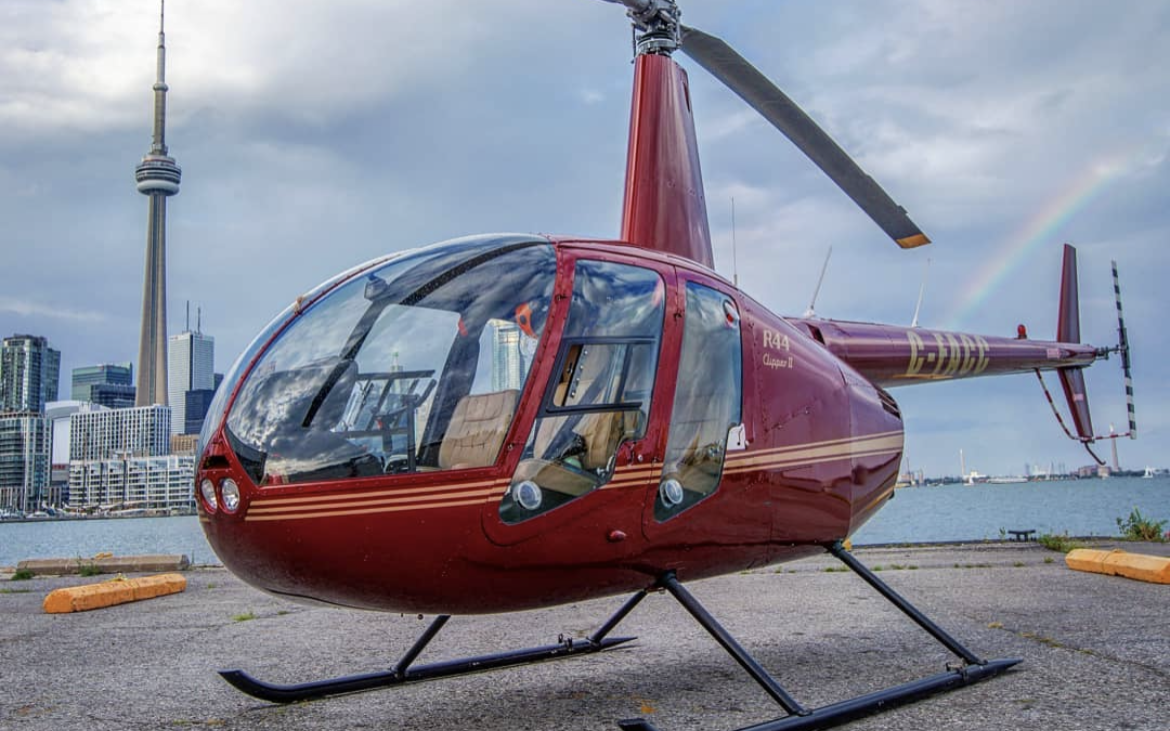 Have dinner at a rotating restaurant inside of the CN Tower
End your first day in Toronto with a two or three-course dinner at the 360 restaurant inside the CN Tower.
Completing a full rotation every 72 minutes, this restaurant is quite literally always moving, which allows you to see Toronto from varied angles as you indulge in fine dining from all across Canada.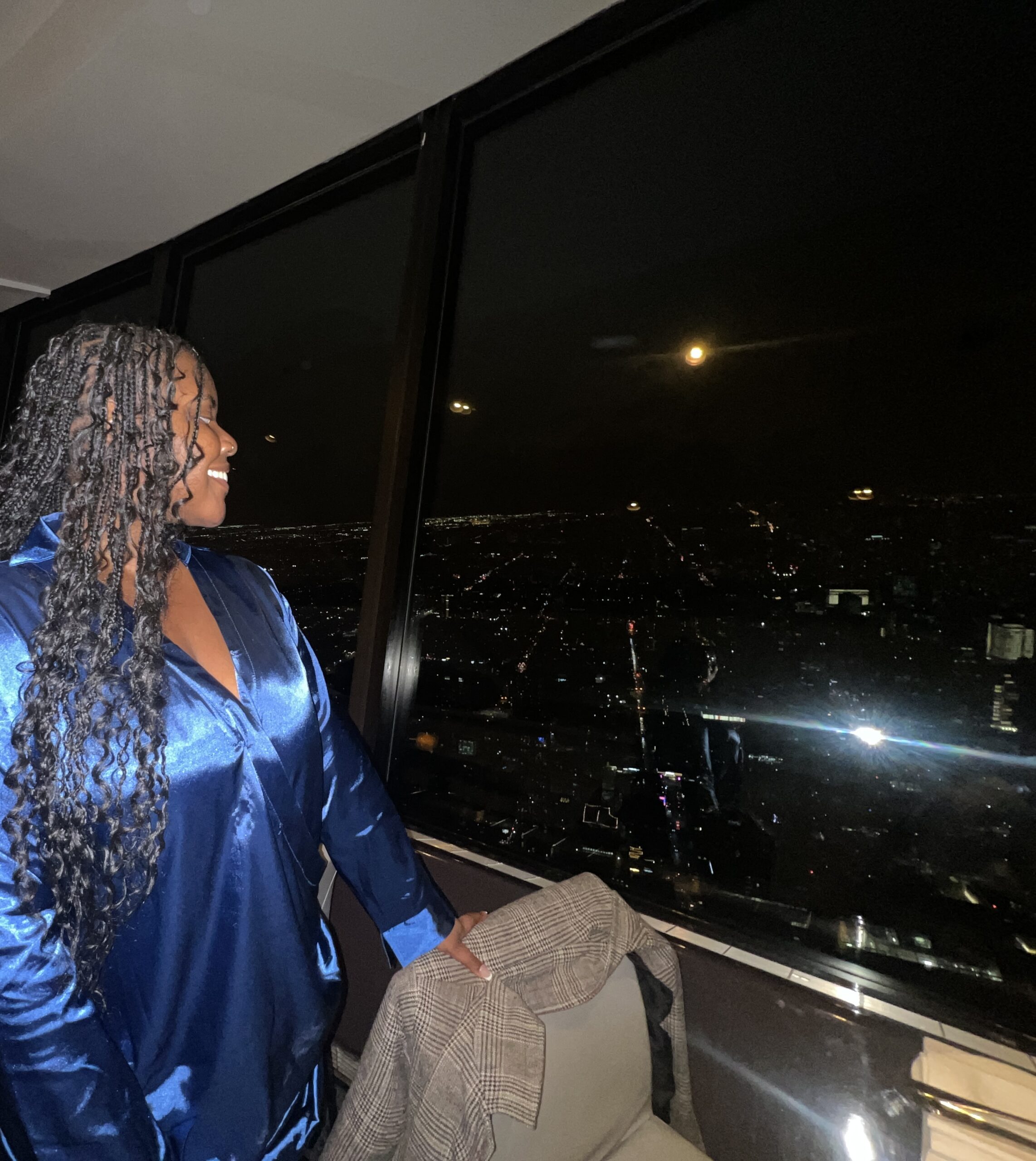 Upon arrival, you'll take a glass elevator several stories up to the restaurant, where the shimmering lights of Toronto will unveil themselves right before you.
We did the two-course dinner and the appetizer was broccoli cheddar soup with salmon, mashed potatoes, and veggies as the main dish. The food was pretty good and the ambiance was beautiful.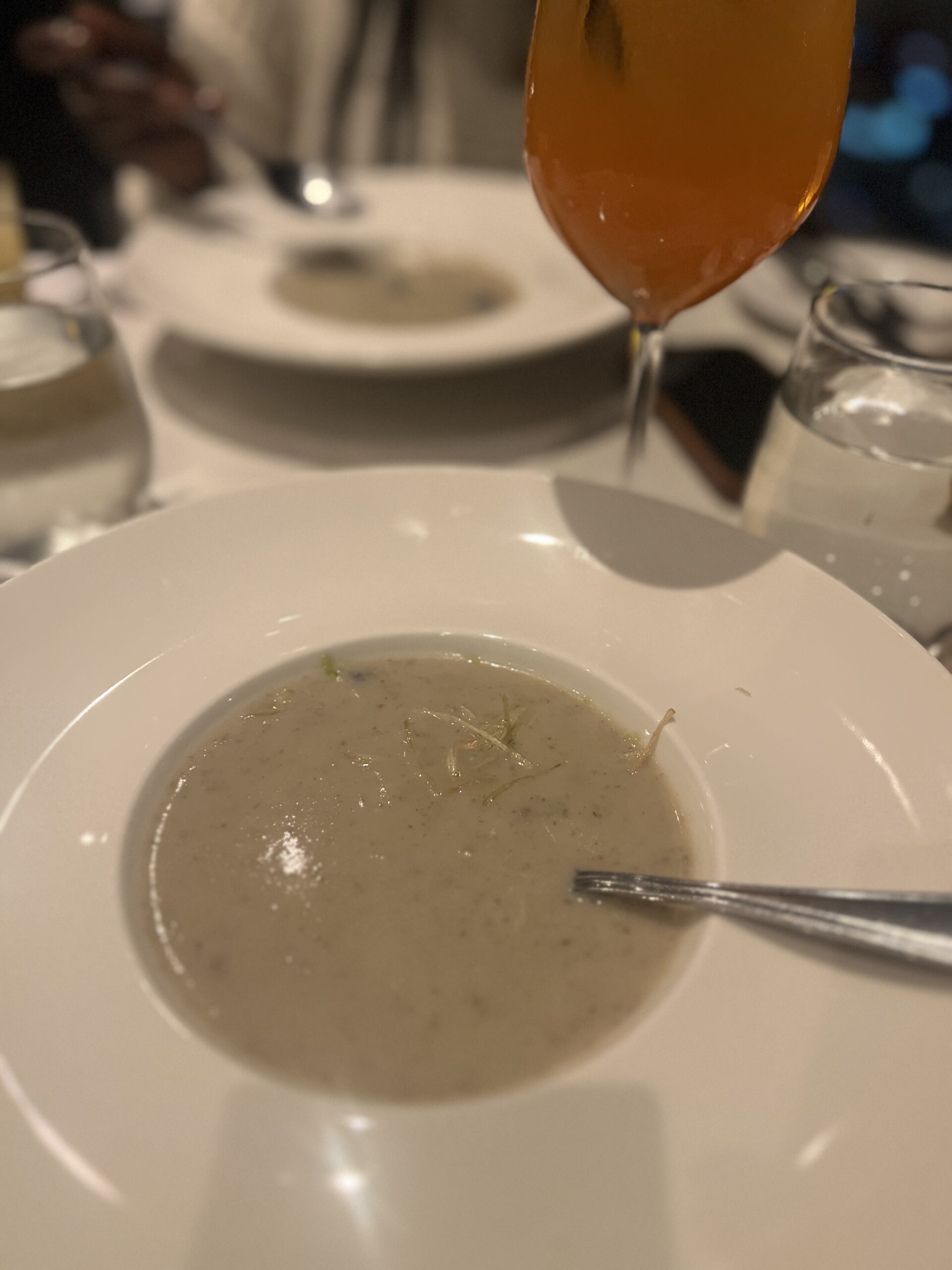 I told the waiter I was celebrating a new job and life, and he surprised me with a complimentary dessert which was so nice!
Planning Tip: A minimum of CAD 75 must be spent on food per person, but it comes with elevation and access to the CN Tower's Main Observation Level following your meal.
Day 2: Take a day tour to Niagara Falls
You can't come to Canada for the first time without visiting Niagara Falls! This one is a must if you follow nothing else on this 3 day Toronto itinerary.
A trip to the Falls is best done by taking up most of your day to experience all the town and Falls have to offer.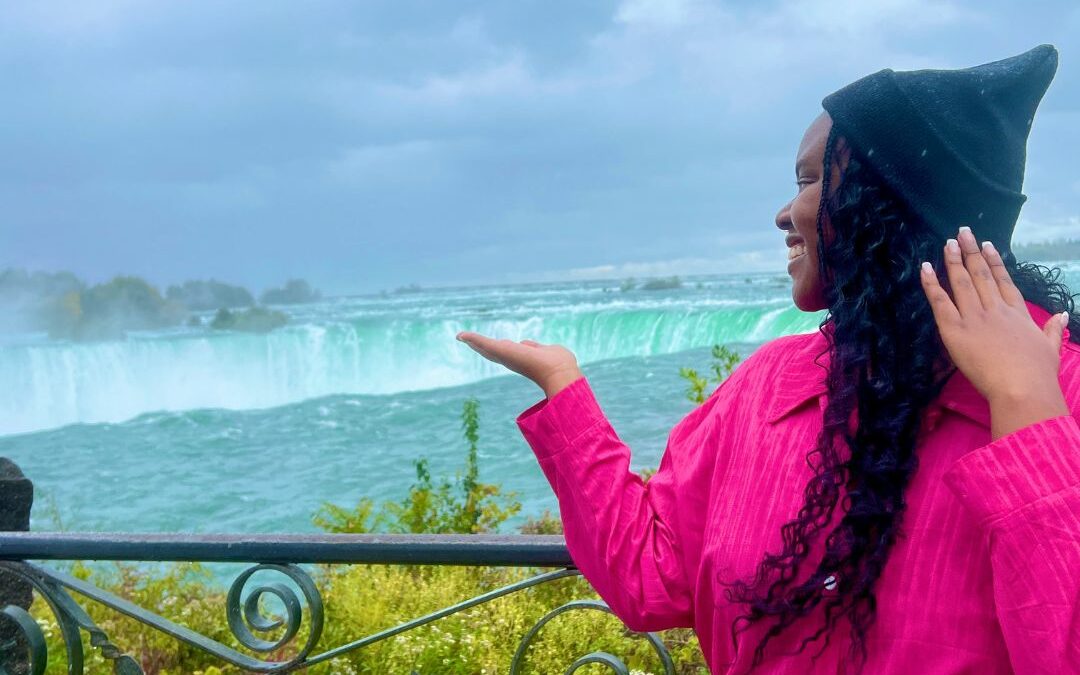 We went to Niagara Falls with a tour company that picked us up in front of a nearby hotel in Downtown Toronto on a large charter bus around 9:10 a.m. I include the cost of the tour at the end of this section if the cost was worth what we received!
From there, we drove two hours to Niagara Falls while our tour guide briefed us on fun facts about Canada.
There were several stops on this day trip to Niagara Falls:
Go Wine Tasting at the Niagara College Canada
The first stop on our day trip was Niagara College, Canada, in Niagara-on-the-Lake.
The college has a specialized experience where we got to sample three award-winning craft wines.
Here, we gathered around a demonstration bar as one of the wine experts gave us the rundown of the wines.
You'll also have the chance to go outside and see the vineyards!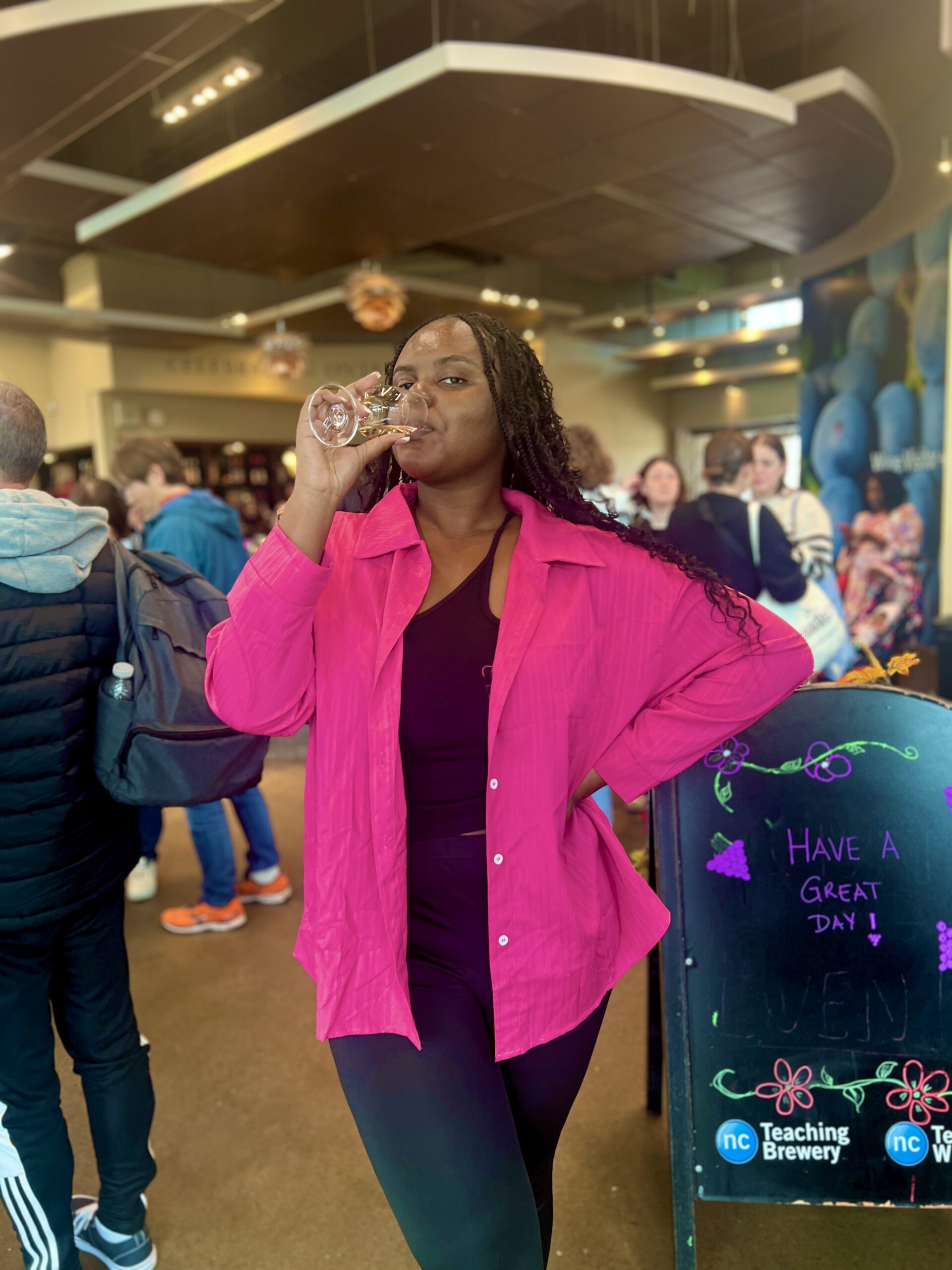 Have Lunch at the Queen Victoria Place Restaurant
If you opt in for the lunch portion of the trip, you'll be taken to the Queen Victoria Place Restaurant for a three-course lunch.
The restaurant has stunning views of Niagara Falls from the outdoor seating area and overhead heaters that will keep you warm while dining outside in colder weather.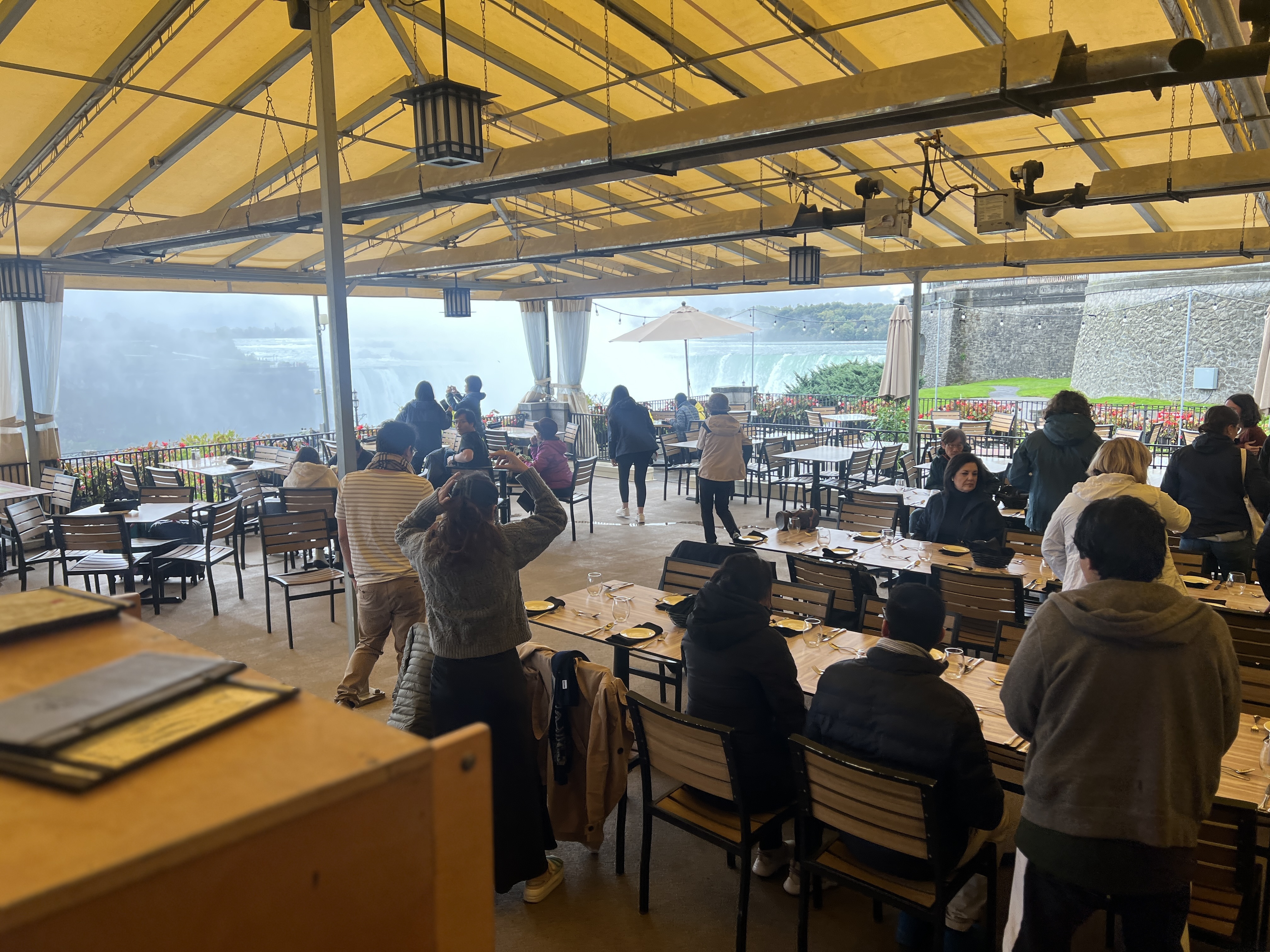 Having lunch was also a great opportunity to sit and chat with some of the other attendees on the trip, which led to us meeting some people from Vietnam and Mexico!
Our appetizer was broccoli cheddar soup with bread rolls.
For lunch, the options include:
Fish with vegetables and mashed potatoes
Chicken breast with mashed potatoes and gravy
Pasta with marinara sauce and cheese
Dessert was a slice of apple pie.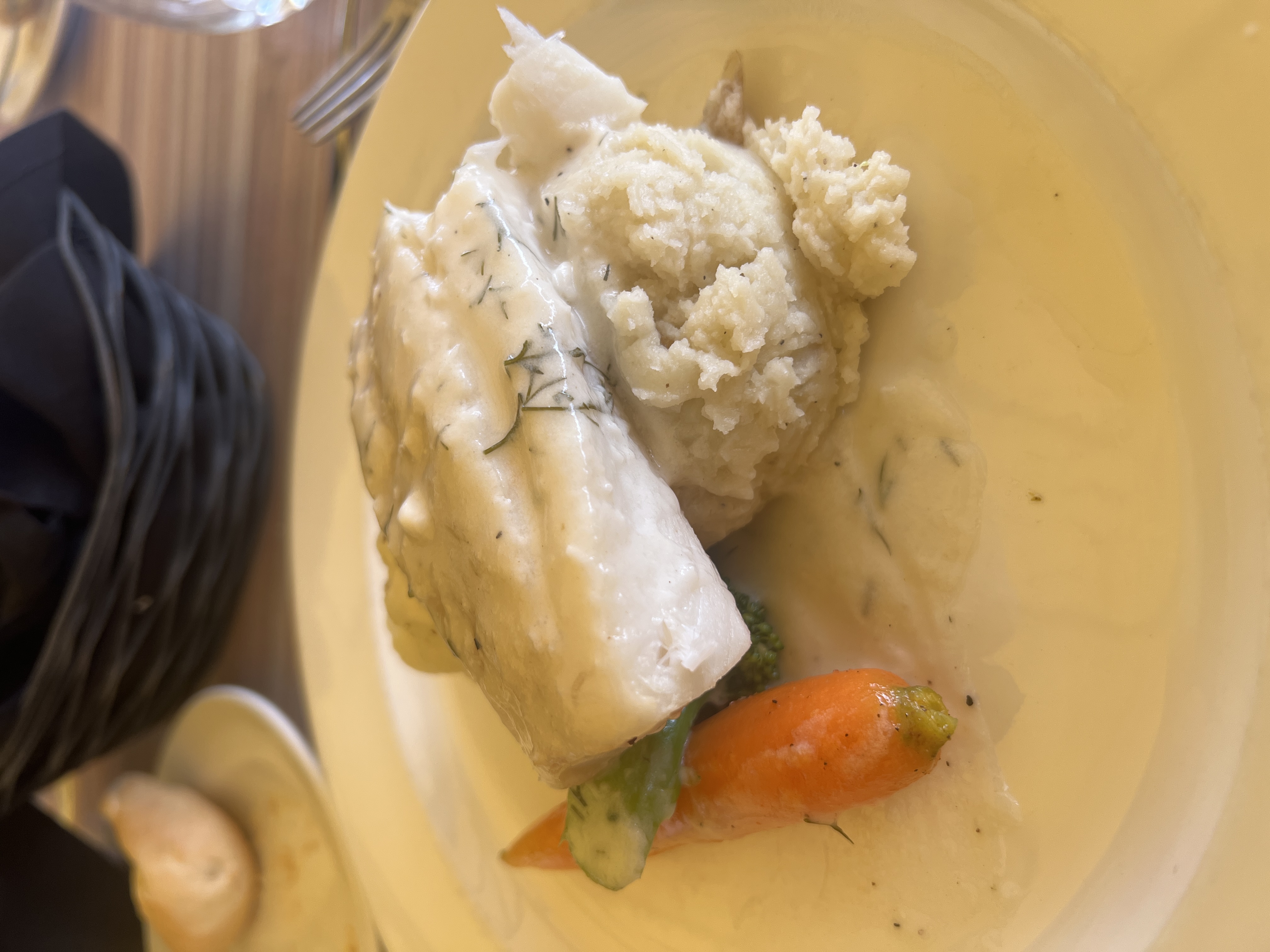 Transparent Tip: In all honesty, the food was below average. In the town, you can venture off to several food options and restaurants instead of eating at the Queen Victoria Place Restaurant if you are willing to go off on your own or with the people you choose to go with.
The downside is that you'll have to find your way back to the bus at a certain time (which the guide will tell you). Sticking with the group is easier, but it is an option if you need one!
Take in the beauty of the Niagara Falls
The next tour stop is the star of the show: Niagara Falls (finally!)
I was surprised that Niagara Falls is an entire city rather than a tourist destination. I guess I missed that completely when searching, but it was a pleasant surprise.
The town mimics blocks of an ongoing carnival with family fun attractions like a Ferris wheel, go-karts, mazes, and even skydiving. The town has a warm, small-town feel and isn't too crowded, making exploring even more enjoyable.
Shop, Dine, and Explore at the Table Rock Centre
Once we passed the actual town, we ended up at the Table Rock Centre on the Canadian side of Niagara Falls (the other side is in New York).
The center has a variety of attractions, shopping opportunities, and restaurants to explore.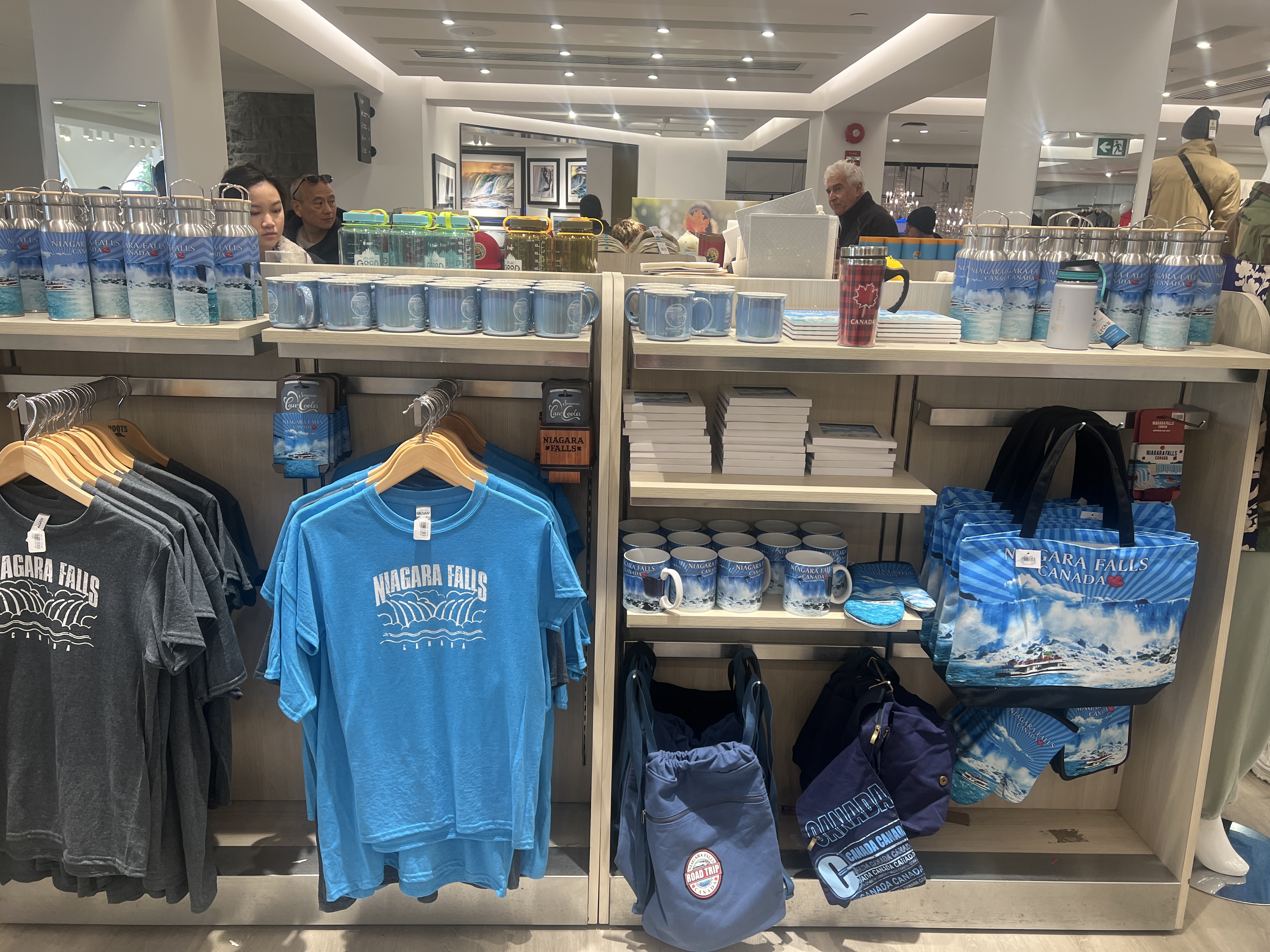 Inside the center lies the Journey Behind the Falls, where you'll view the Niagara Falls from below and behind. This experience takes you 125 ft. below by elevator, "where a short tunnel gives access to two outdoor observation decks and two portals located directly behind the Falls."
I had to buy a beanie due to how windy and cold it was and how underdressed I was for the occasion. I did not expect it to be so cold AND rainy, so I spent $20 on a black beanie with a tiny Niagara Falls logo, but I'll always have it to remember my time at the Falls, right!?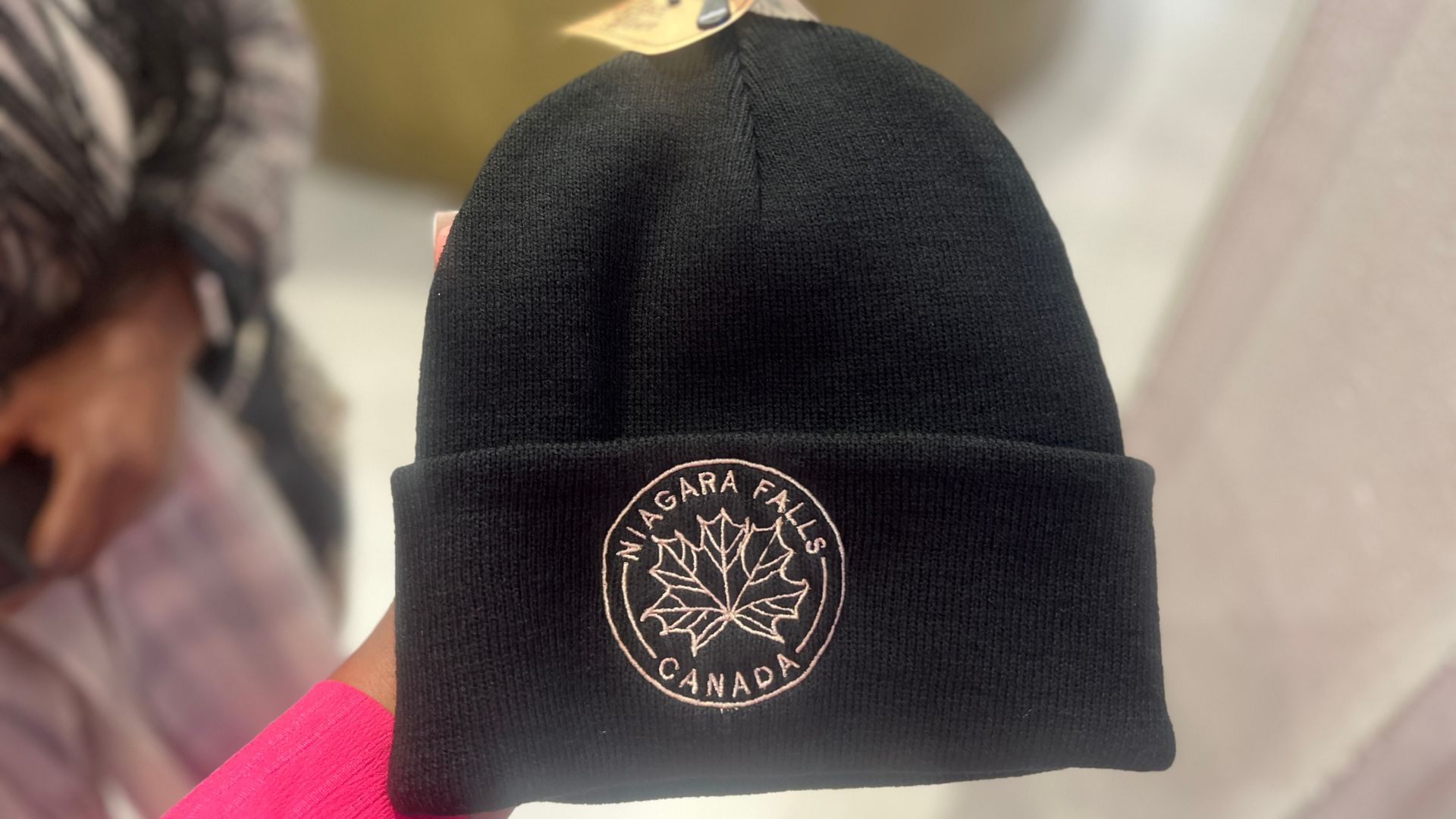 The Table Rock Centre provides gorgeous views of Niagara Falls, where you can appreciate its beauty and take stunning pictures.
Planning Tip: If you don't end up booking an inclusive tour with transportation as I did, I highly recommend incorporating time into your final itinerary to Toronto to spend some time in the actual town so you get to explore some of the activities there! There are also several hotels nearby if you want to stay close to the Falls and make this possible.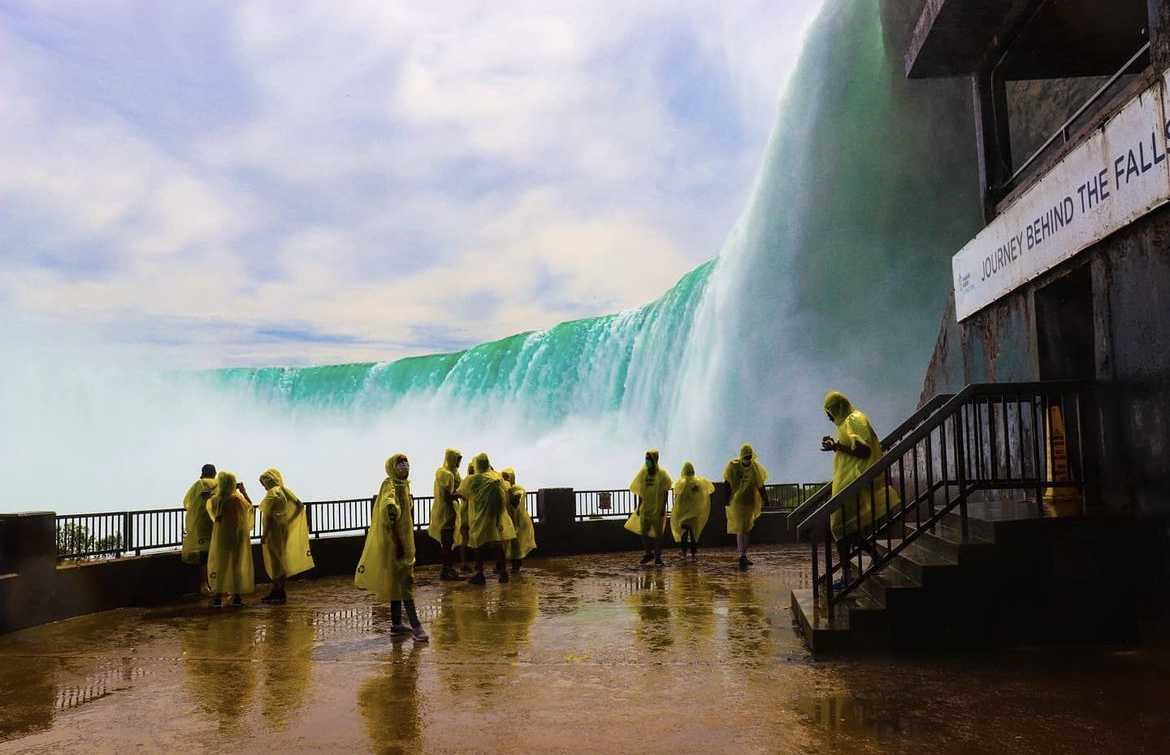 Take a boat ride to see the Falls up close
After catching better views of Niagara Falls, we took a one-hour boat ride known as the Voyage to the Falls to get a better look at the Falls from an open-air boat.
The Voyage to the Falls Boat Tour lets you get up close and personal with Niagara Falls. Setting off from the Canadian side of the Falls, this boat tour offers a front-row seat to the power of these waters.
As a passenger, it adds an immersive element to visiting the Falls by taking you to the Falls, where you are bound to get wet! You are given a bright red poncho to place over your clothes, though it doesn't help much with avoiding the waters.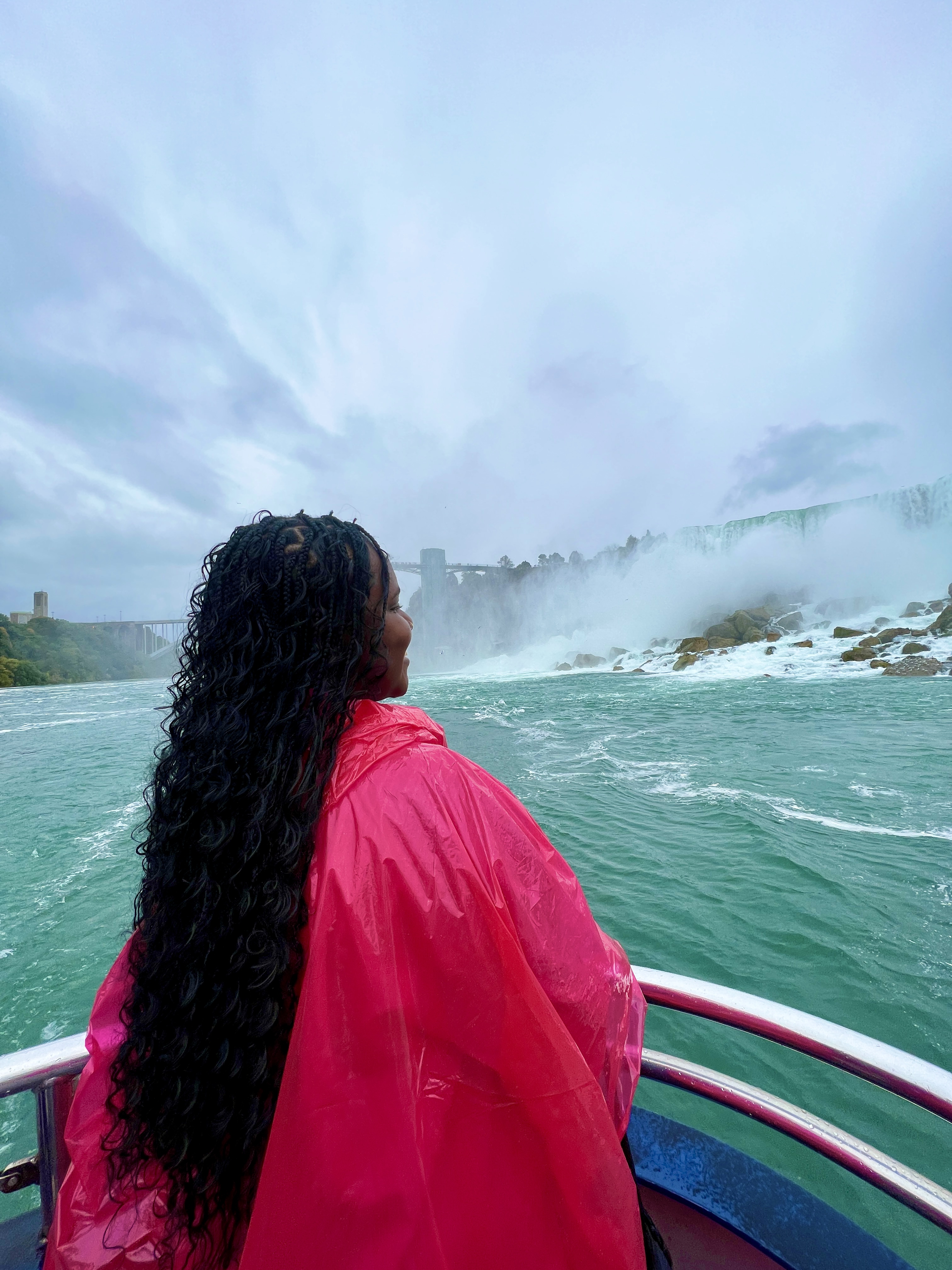 It's a beautiful experience I highly recommend opting in for that you'll always remember.
Planning Tip: If you are visiting during the winter, bring a beanie or head covering, as it is extremely windy and will help your hair stay intact while trying to enjoy the boat ride. So we can say my $20 ended up being $20 well spent!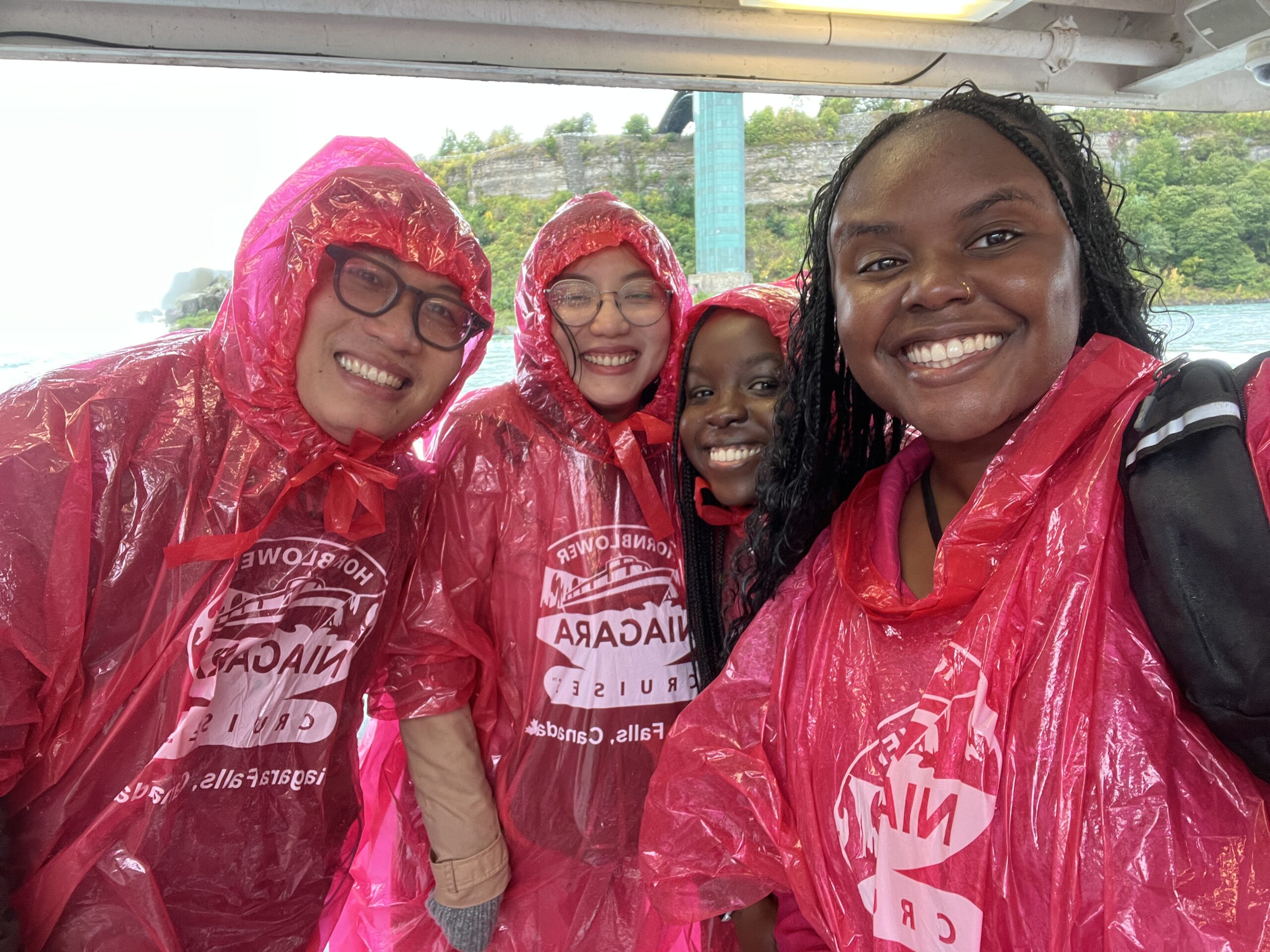 Walk Down A Unique Street in Niagara-on-the-Lake
The final stop on the day tour is a visit to Queen Street in downtown Niagara-on-the-Lake. Queen Street is a quaint street that exudes charm and elegance.
The street has buildings preserved from the 19th century and is a world of boutique shops, art galleries, cafes, and restaurants that you can explore on your stop.
While our time on Queen Street was filled with shivers and heavy rains, we passed the time by stopping by a cute bakery I saw and having appetizers at a restaurant.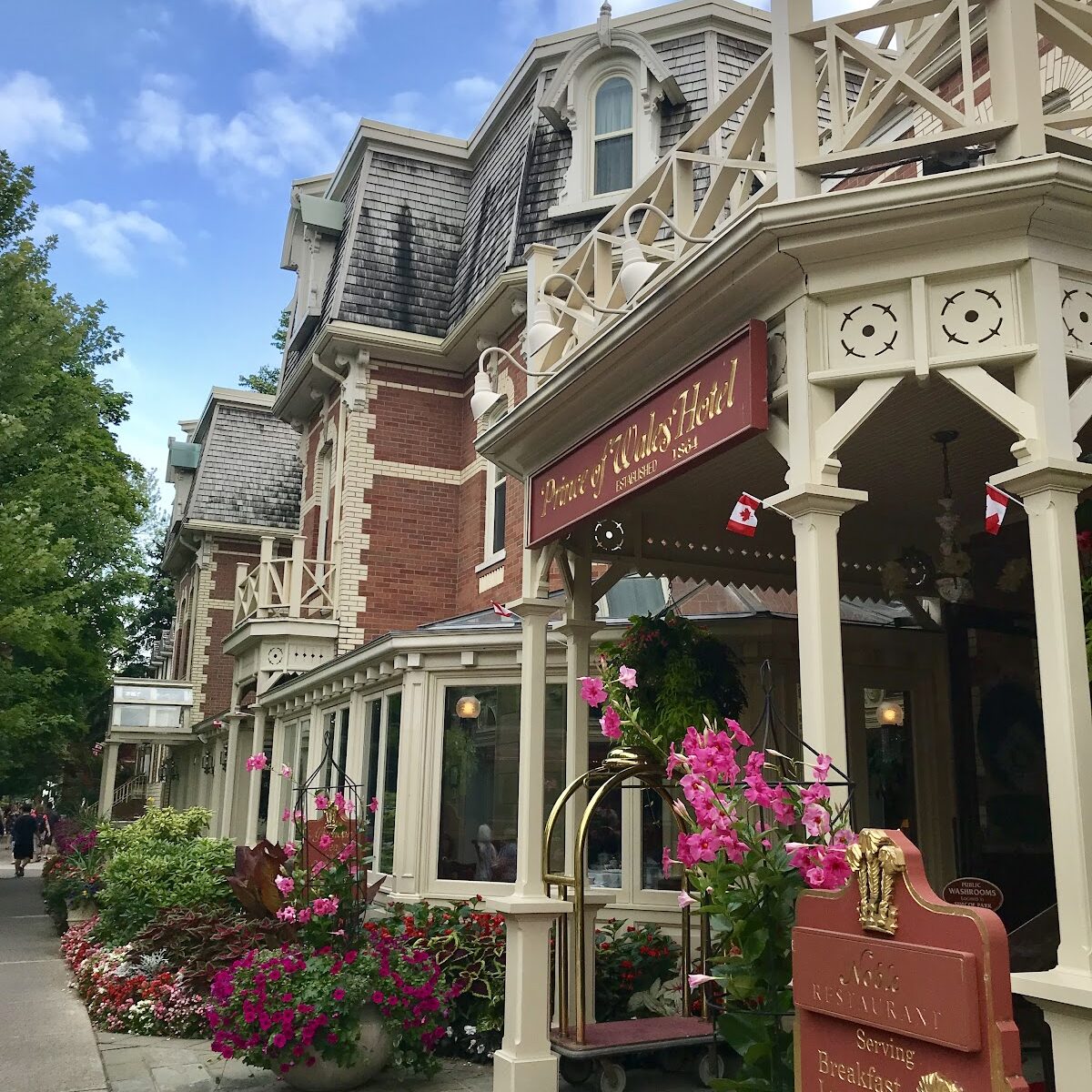 Bobbo Tea
With only about 30 minutes to spend on Queen Street, I originally planned to find a cafe and drink some hot chocolate with a pastry.
Bobbo Tea, a cafe, immediately caught my eye as I spotted their display of pastries while walking down the street. I ordered a peach scone, and believe me, it is the BEST scone I have ever had. I almost wish I bought two.
It is more of a grab-and-go cafe, so there isn't any seating space, but I am happy I got to experience the delights of that scone.
Corks Restaurant
We spent the rest of our time inside the cozy Corks Restaurant & Wine Bar next door to the cafe.
It's a family-run business that has a stunning bar area, spacious dining room, and overall cozy atmosphere that was just what we needed to catch a break from the cold.
Short on time, we ordered appetizers that were fresh and delicious. One thing I noticed in Canada was how fresh the ingredients were in my food.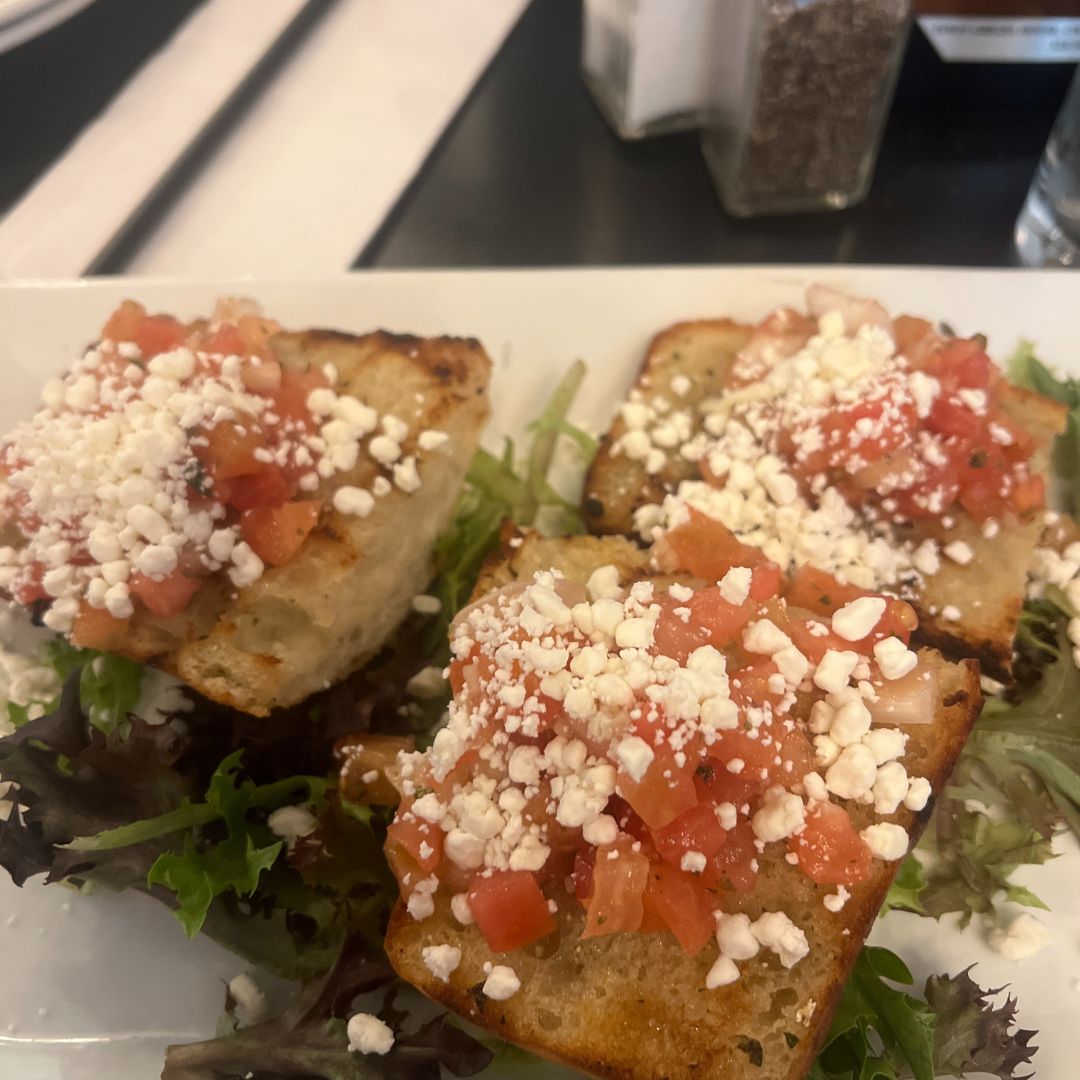 End Day 2 + Cost of the Day Tour
We returned to our hotel around 8:30 pm, ending Day 2, so if you opt-in for the tour, this will be a day filled with well-planned adventures from start to finish.
• The cost of the tour is USD $76.69 without the boat cruise and lunch.
• USD $98.61 with the boat cruise.
• USD $131.47 with the boat cruise and lunch (The option I selected).
Overall, I loved the tour and felt that it was an amazing value for the money and took a lot of stress out of trying to see Niagara Falls on our own. I would highly recommend booking this tour!
Day 3: Stroll the halls of Toronto's enchanting castle and create final memories in the city
Learn About the History of Castle Loma
One of North America's only "full-sized Gothic castles," Casa Loma is a popular site to visit in Toronto, and having experienced it, I can see why.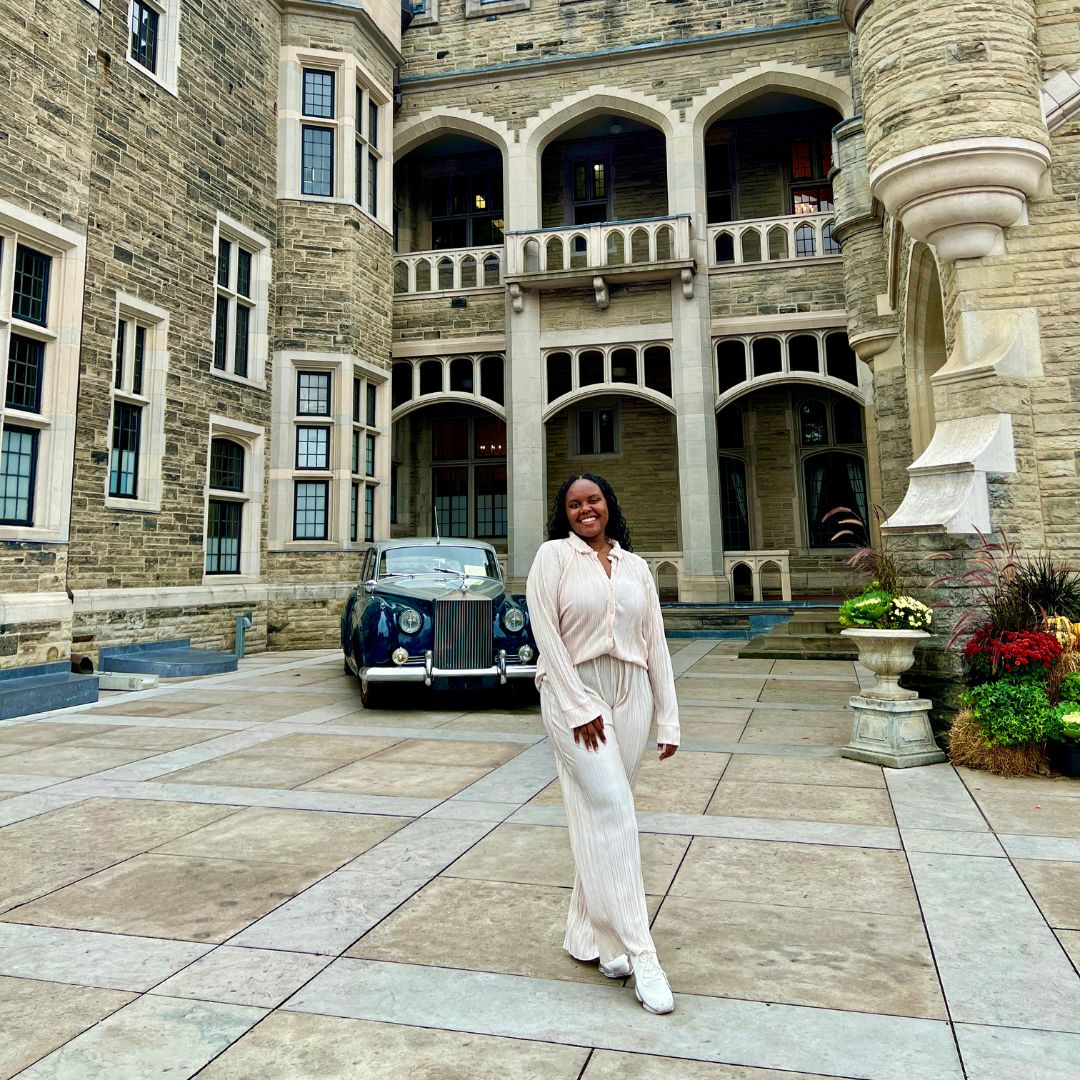 Constructed in 1914 by a financier named Sir Henry Pellatt, the castle was originally a family home that eventually became the property of the city.
Today, the castle stands as a museum and Canadian landmark where you can pay an entrance fee to visit and tour. The castle is a self-guided tour but has explanations of each room and the history behind the castle.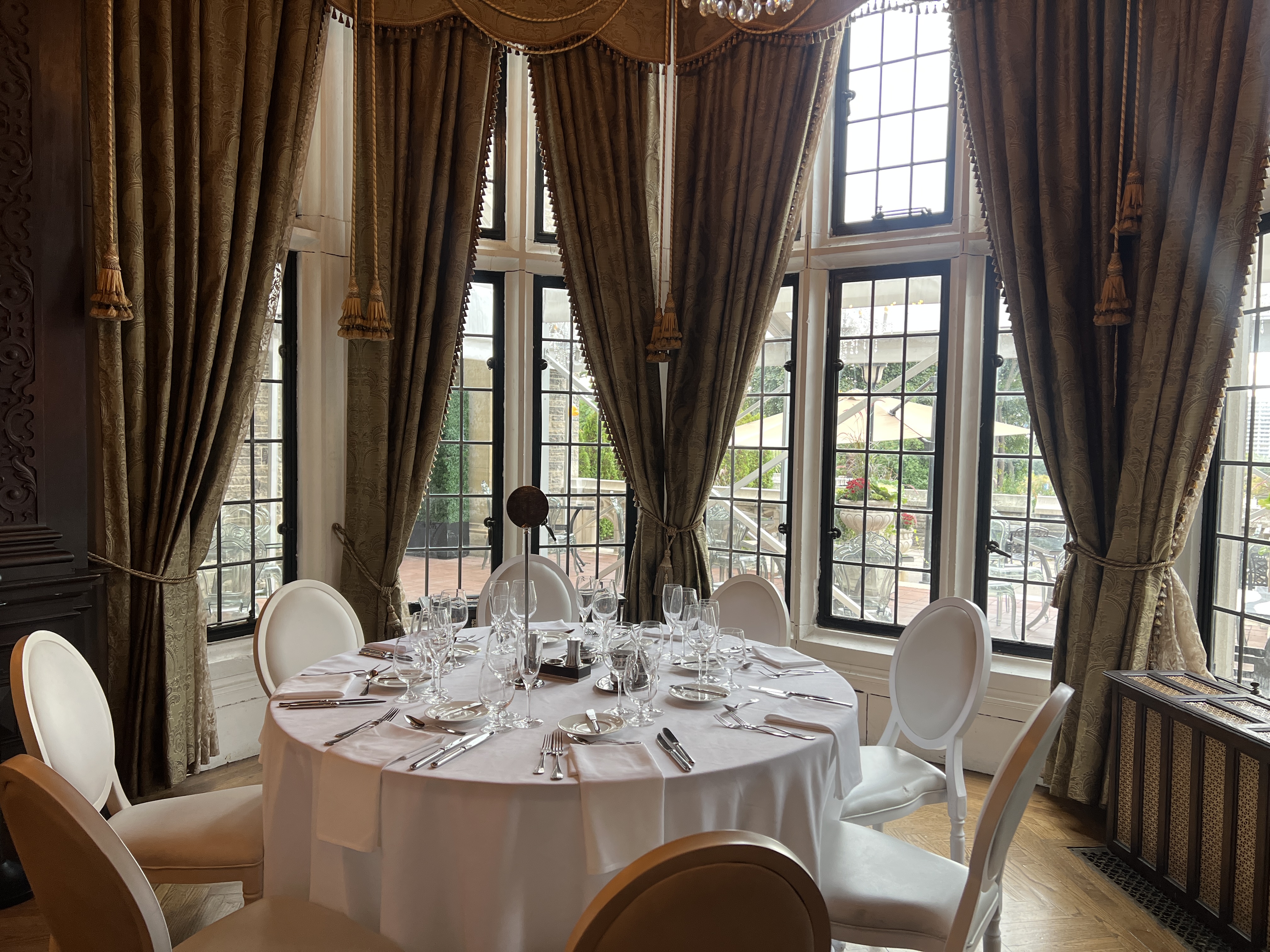 You can purchase a ticket to Casa Loma online.
Planning Tip: Casa Loma offers onsite dining experiences that can enhance your time on the property. Dine in a private dome within the castle's gardens outdoors during the summertime or at the Blueblood Steakhouse, named the #1 steakhouse in Toronto.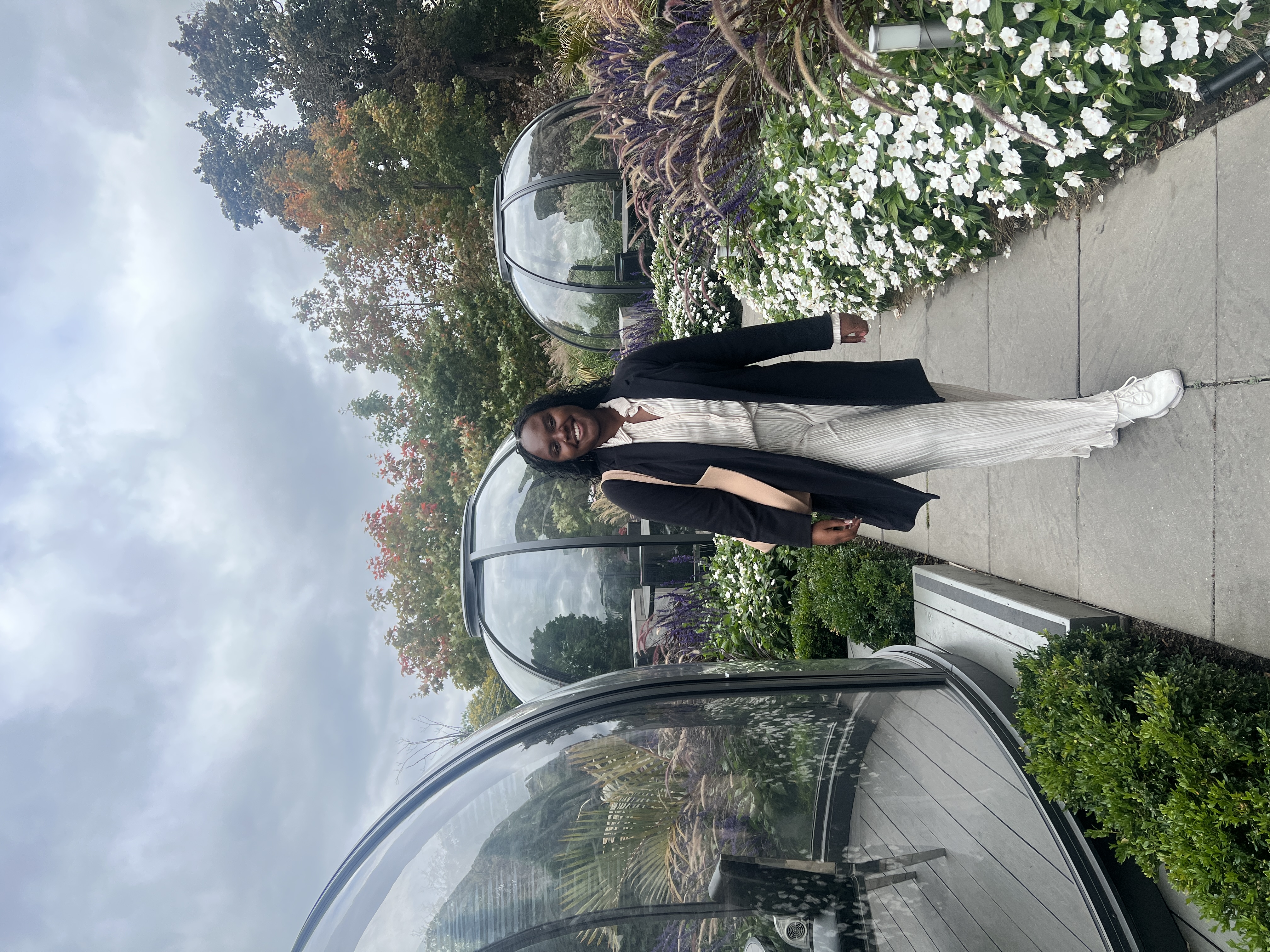 Have Your Last Brunch At Siempre Restaurant
After walking around the castle, you will work up an appetite, so brunch at the Siempre Restaurant is fitting.
Siempre translates to "always" in Spanish and serves breakfast, brunch, and lunch, mainly known for its elaborate brunch menu.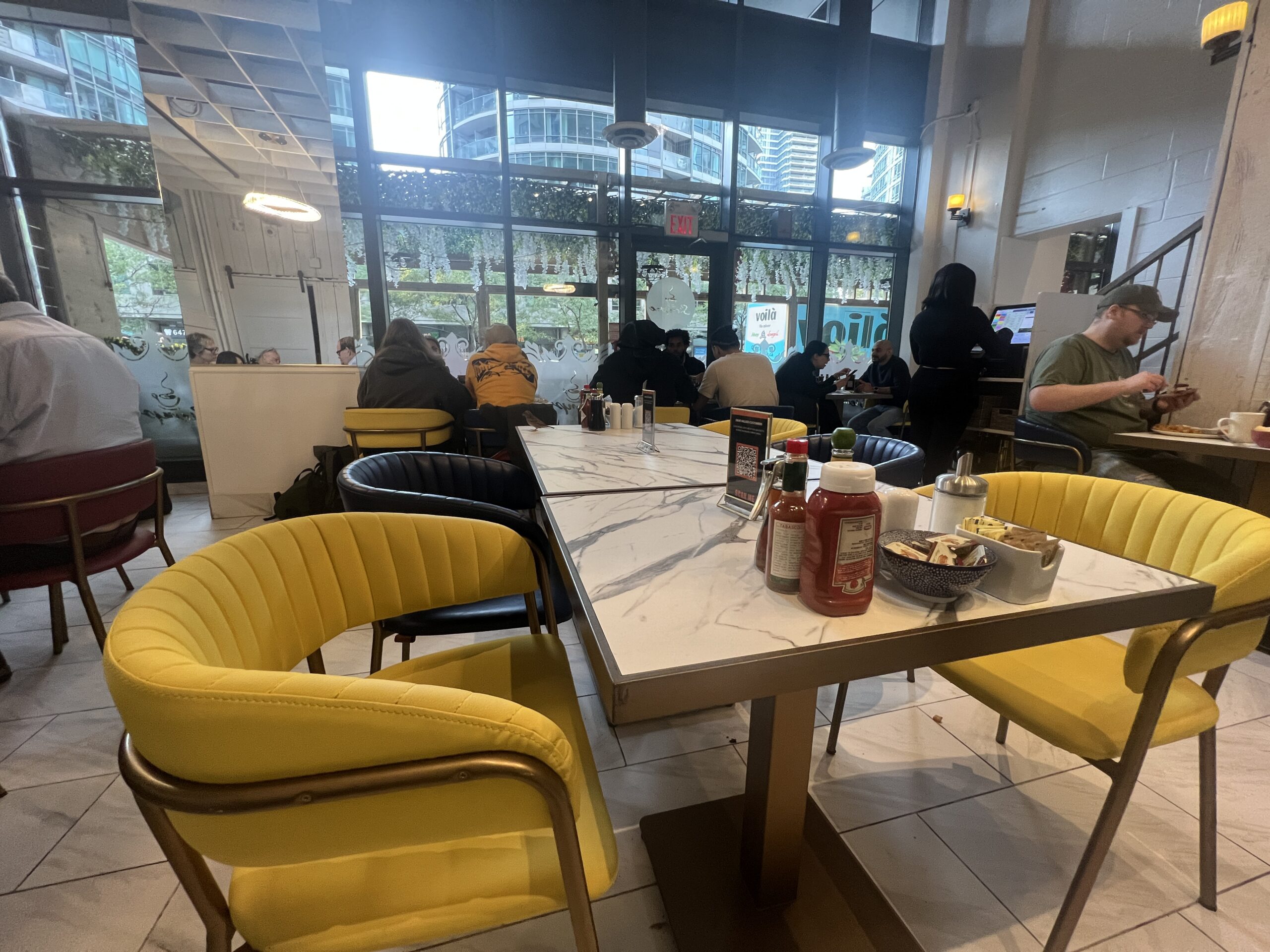 The brunch menu at Siempre is filled with classic brunch favorites, offering a selection that caters to every palate. From satisfying pieces of French toast topped with banana, nut, and caramel to Pistachio Pancakes, you will love having brunch here.
With seating inside and outside the restaurant, Siempre is a great place to end your time in the city.
Cost of Meal with A Tip: USD $38.09
• Pancakes with Strawberries and Nutella
• Scrambled Eggs
• Orange Juice
Take Pictures At the Toronto Sign Downtown
Finish your time in Toronto with some last shots at the iconic Toronto sign within Nathan Phillips Square in downtown Toronto.
Consisting of large, illuminated letters that spell out "TORONTO" in colorful letters, it has become a city symbol.
Use the sign as a popular backdrop to pose and showcase your time in Toronto. The sign is a great place to close your time out in the city and leave with memories while reminiscing on your time in "the 6".
Cost: FREE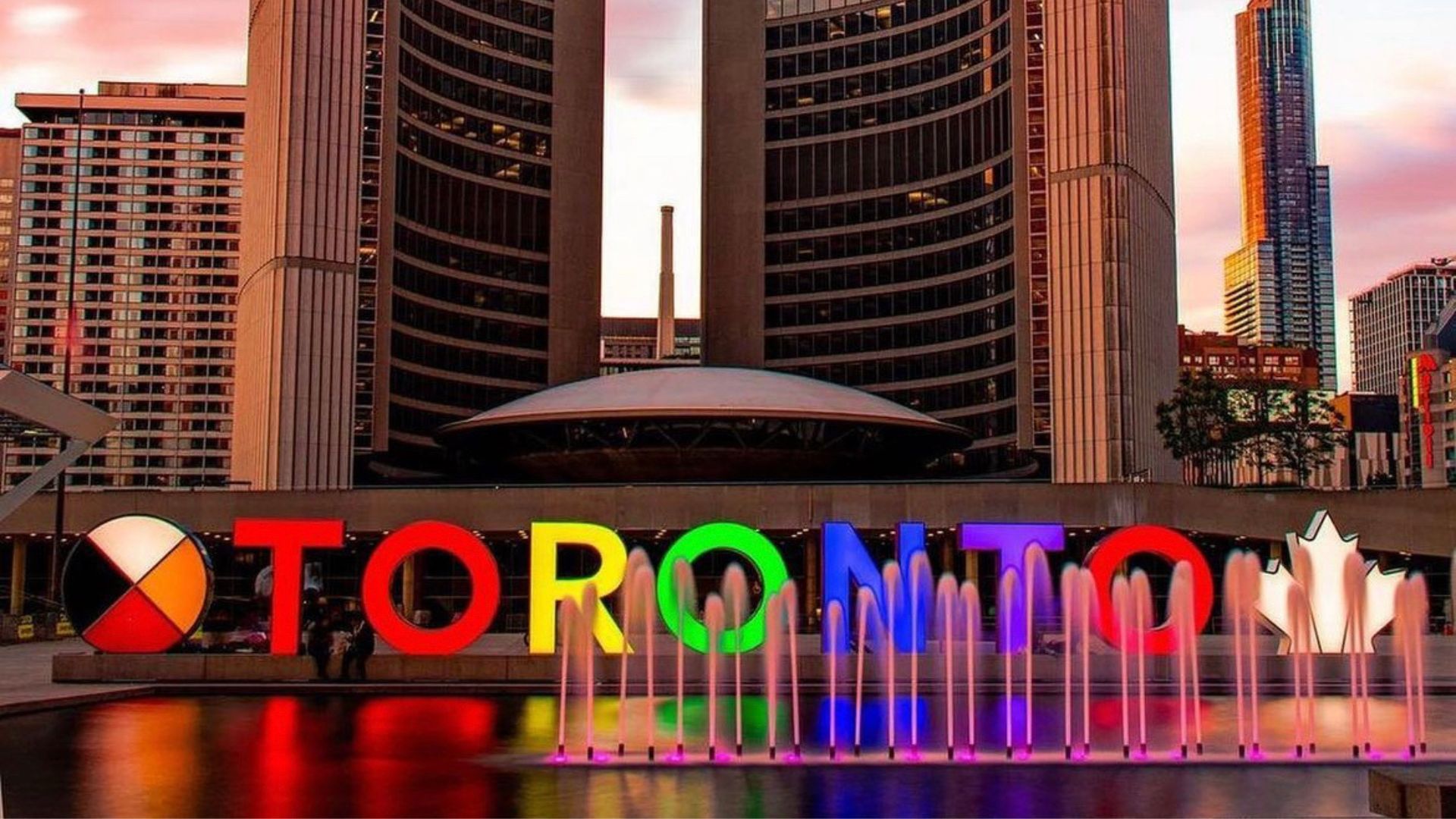 Conclusion
As you can see, you can have unique experiences in Toronto in just three days.
From the breathtaking views at the CN Tower to the eclectic charm of Kensington Market and the history in the walls at Casa Loma, this city offers a variety of sights, flavors, and memories.
Let me know if Toronto is on your list of places to visit soon and what, if anything, on this list you will be adding to your 3 day Toronto itinerary!