When I told people I'd be going to Toronto, they weren't sure what was in the city that I had to look forward to.
When I first considered visiting Toronto, I did not know what to expect either.
Toronto is known for being one of the most multicultural cities in the world. However, unless it's Caribana time in the city, I never hear much about the city.
I spent a long weekend in Toronto exploring some of its main attractions and even visited Niagara Falls Town.
In this Toronto travel guide, I will tell you what you should know about visiting Toronto and what I experienced to help you plan your trip.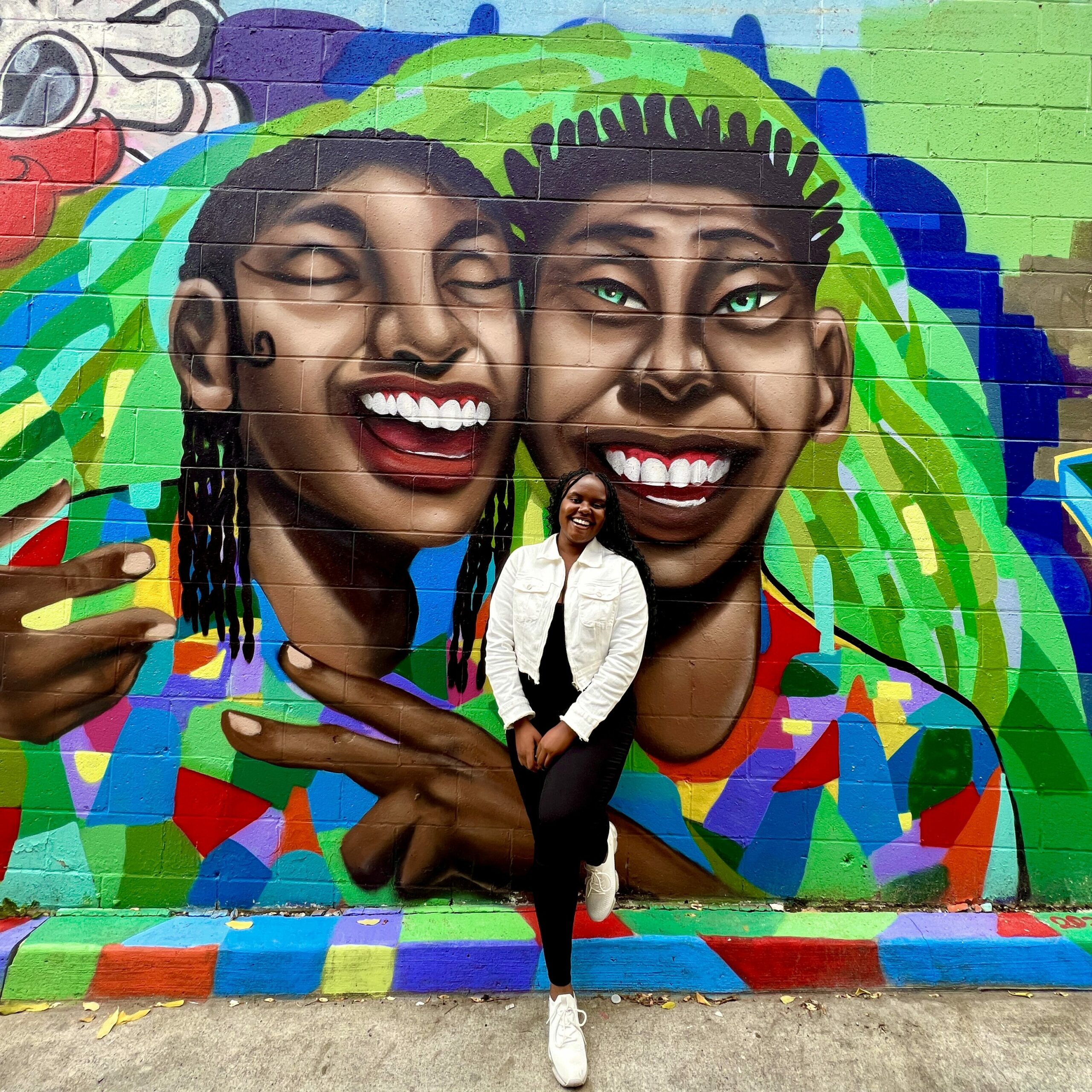 Disclaimer: All opinions are of my own accord. Furthermore, the content(s) in this Toronto travel guide are based on my experience in the city and my perception of those experiences.
Helpful Resources for Planning Your Trip to Toronto
Getting to Toronto from Arlington, Virginia: Flight Details
Flying with Air Canada
I flew with Air Canada from the Ronald Reagan Washington National Airport (DCA) to the Toronto Pearson International Airport (YYZ).
One of the main things that attracted me to visiting Toronto was the super short flight time from DCA.
The flight time was listed as 1 hour and 24 minutes, but it was really about 40 minutes of flying time.
As a Chase Sapphire Reserve Travel Credit Card holder, I used my points to get a free flight for the equivalent of $581.58.
The flight was more expensive than usual, but I did visit during Canada's Thanksgiving weekend, so I'm sure that played a role. Flights are usually around $226 – $350 on the route I took.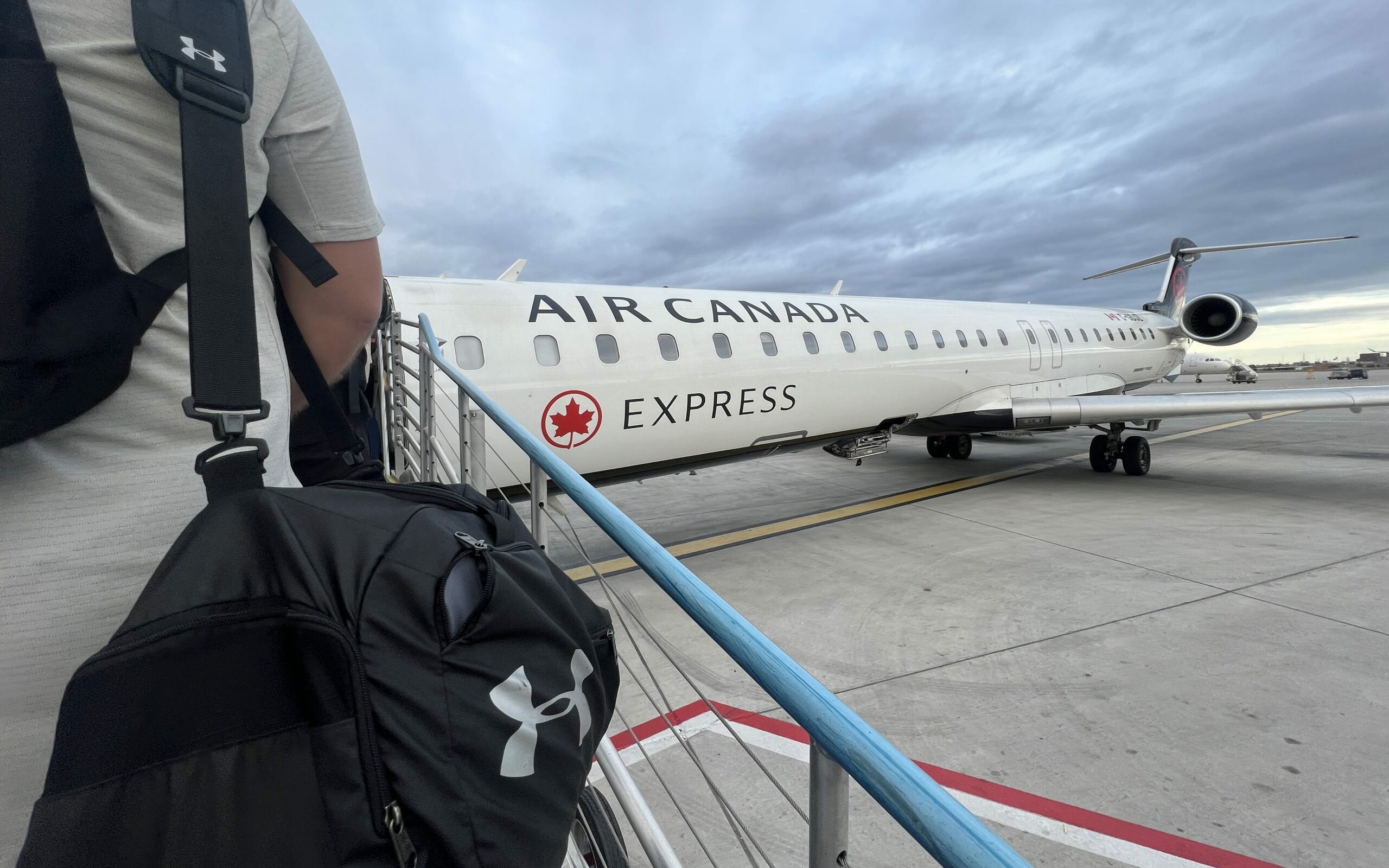 Checking In
I was unaware that Air Canada closed their check-in process 90 minutes before an international flight. This may be because I booked through the Chase Portal and not directly with Air Canada, so I did not receive any emails.
It was not a big deal when I was leaving the U.S. to go to Canada because I checked in online before going to the airport and had a carry-on.
However, on my way back to the U.S. from Canada, I was almost denied a boarding pass, although I arrived about an hour before boarding.
The agent at the desk had to find a supervisor and advocate on my behalf to let me through.
This isn't the airline's fault, but more of my negligence, I can admit, but just something to keep in mind. All the employees I interacted with were very patient, kind, and helpful.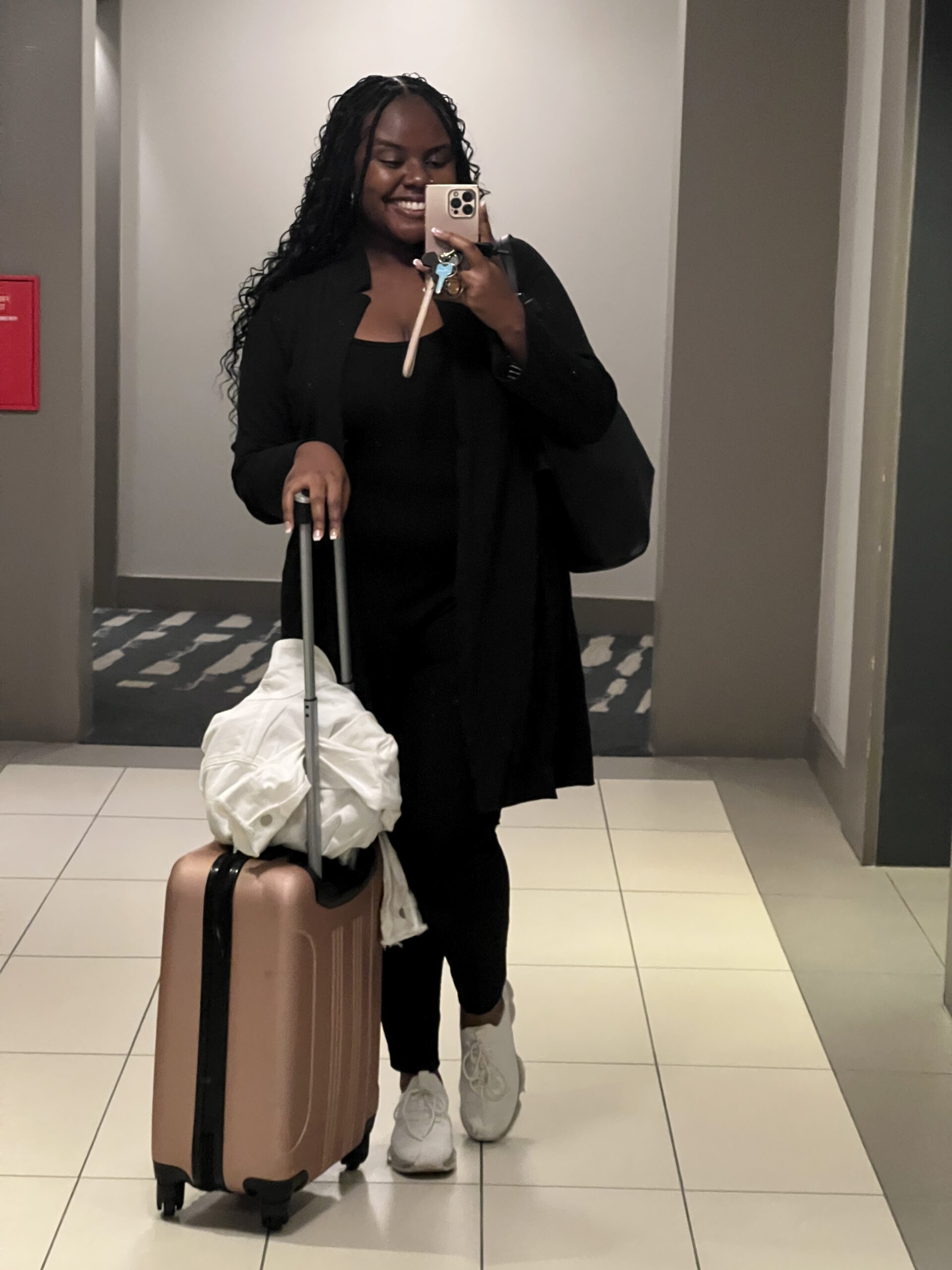 My Airplane Experience
I have not heard the best things about Air Canada and even heard it is referred to as the "Spirit Airlines of Canada," but since it was a quick flight, I overlooked the harsh reviews I read.
However, on my departing and return flights, the airplane was old, small, and very cramped. Thankfully, I was not seated next to anyone on my flights.
We received a snack and drink each way, and many reviews mentioned that snacks were not offered, so it was nice.
I don't expect much on short flights, so I always come prepared in my own way, but free goodies are always nice.
Overall, I would fly with Air Canada again, but be cautious about using the airline for two-hour flights.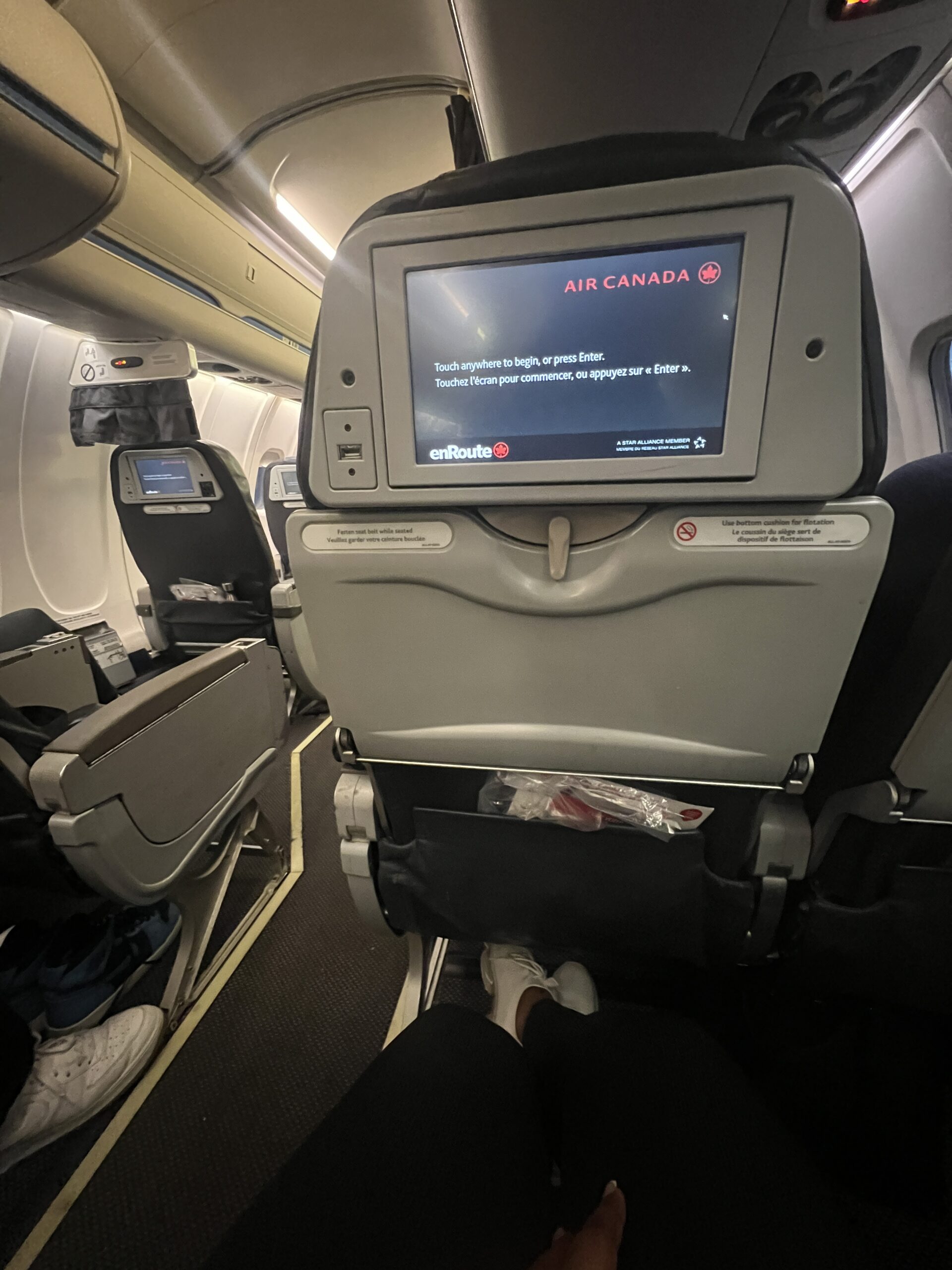 Entry Requirements for Canada
Canada was one of the easiest countries I've ever entered as a U.S. citizen, which I expected given the relationship and history between the two countries.
There weren't any strict requirements needed besides a valid passport.
You do not need a visa to visit Canada as a U.S. citizen as long as you are staying for under 180 days.
The lines for immigration/customs were fairly short, and I got through the lines in about 10 minutes.
I am always extremely aware of the privilege of being a U.S. passport holder and the layer of stress that is removed when navigating airports and entering various countries, so it is never something I take for granted.
Currency Used in Canada
The currency used in Canada is the Canadian Dollar (CAD).
1 Canadian dollar is equivalent to $0.73 at the time I am writing this blog post. This exchange rate means that prices in Canada are lower than they would be in the U.S. by a few dollars or cents when purchasing services and goods.
I did not find Toronto to be that expensive, coming from living in the DMV area for the past few months. It was actually a bit less costly than DMV living.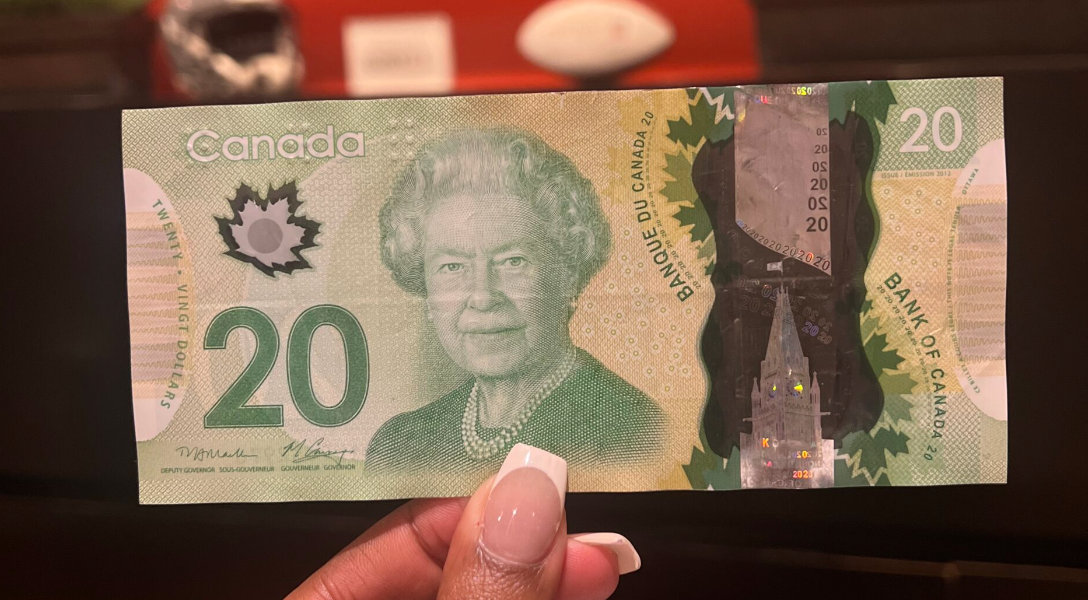 Planning Tip: Remember when looking at Canadian establishments and businesses online, like hotels, tourist attractions, etc., that the prices reflected will likely use CAD, so convert it into USD or your local currency.
This is one of the funniest mistakes I made when booking activities!
What Time Zone Does Toronto Use?
In Toronto, the Eastern Time Zone is used.
Different areas in Canada do follow different time zones, so it is important to research what those are if you plan to venture out of Toronto and into some of the other regions.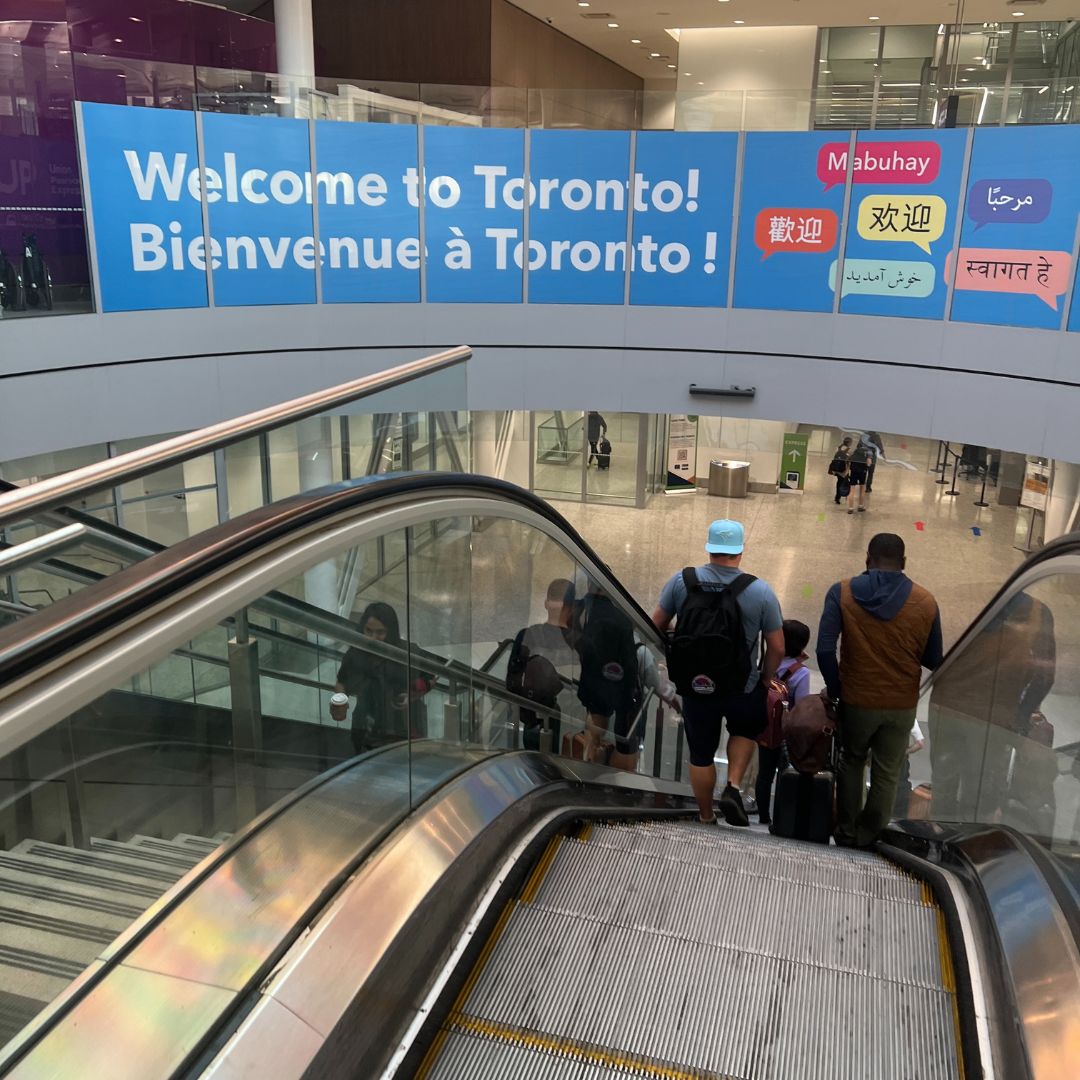 The Weather in Toronto: Visiting in October
Preparing to visit Toronto in early October was very tricky for me when it came to packing because I could not tell if it was going to be cool, super cold, or warm.
I tried to reach out to people I knew of who lived in Toronto to ask and received feedback that it was cold in the morning, warmed up in the afternoons, and then cold at night.
Needless to say, my wardrobe was not prepared for the weather in Toronto. It was pretty cold throughout our time in the city.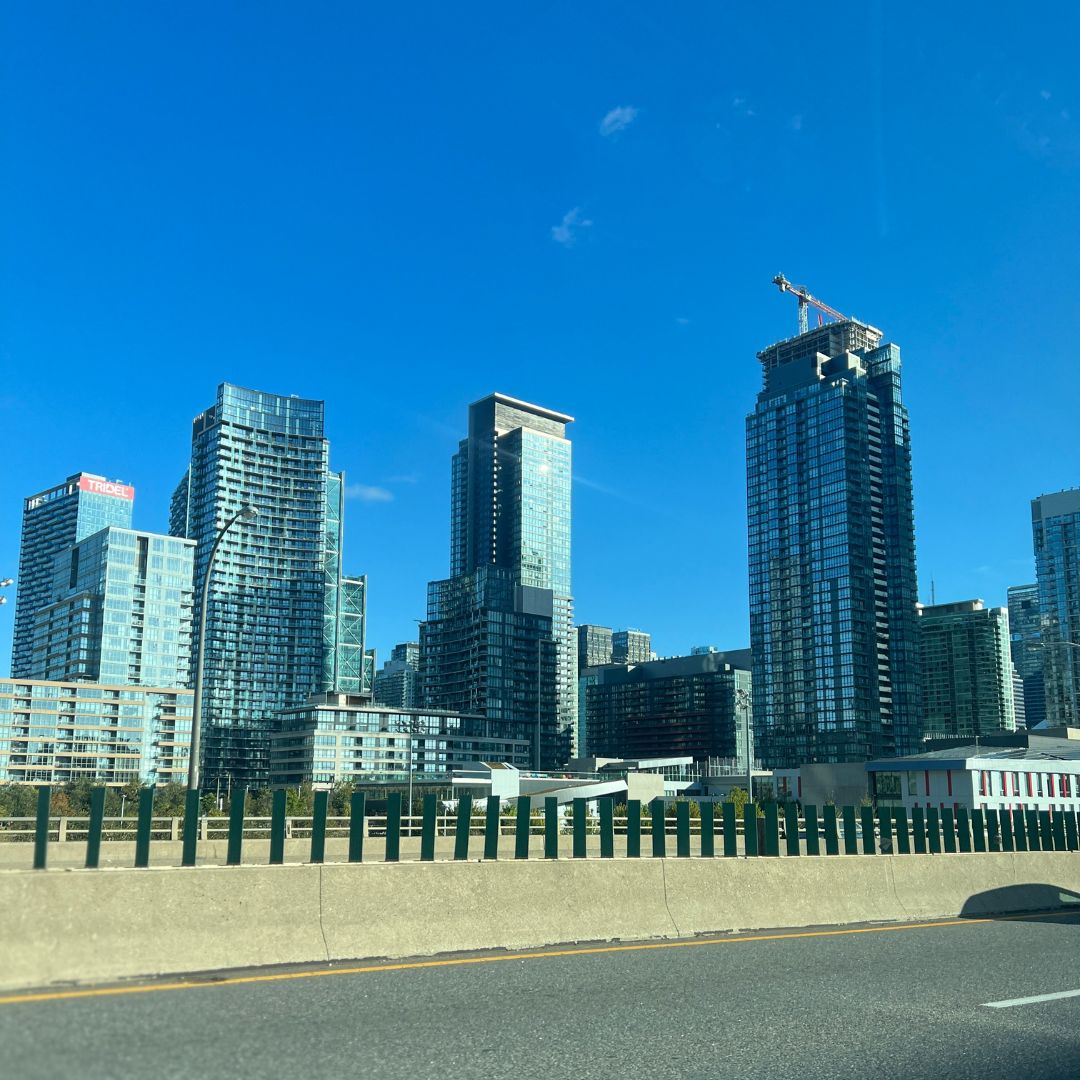 How to Dress
I would dress for the fall/light winter clothing. It depends on what your tolerance to cold weather is like, but I found the weather to be fairly cool with high winds.
I would bring long-sleeved shirts, pants, closed-toed shoes, a light scarf, and a coat to Toronto.
I brought a lot of thin-sleeved clothing and, thankfully, a light business jacket that held me through my time, but the winds can be brutal.
I got sick when I returned from my trip, so come prepared!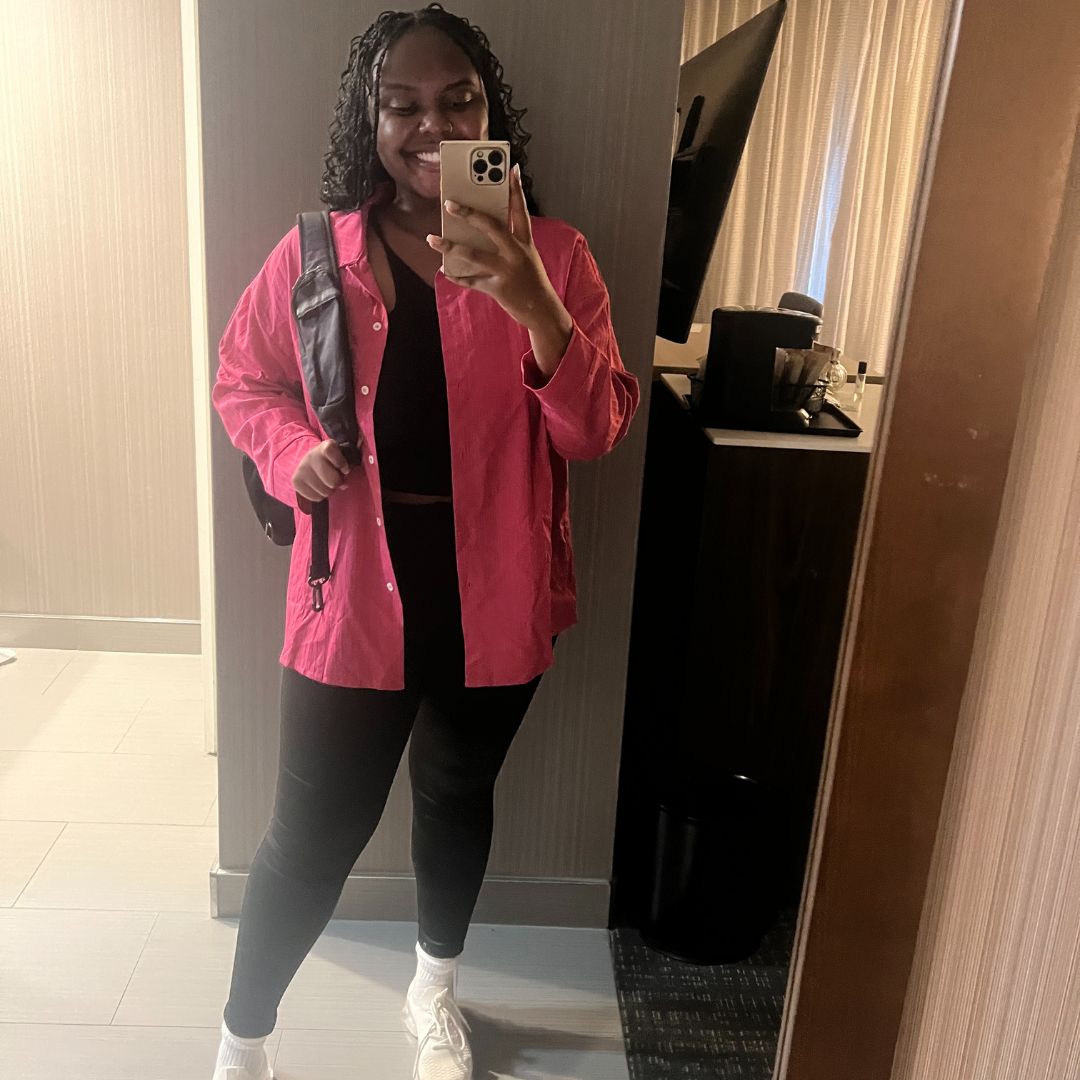 Safety in Toronto
I did not have any issues with feeling unsafe in Toronto.
Like all cities, we were warned of petty crime, but I never felt unsafe while exploring Toronto.
I would follow the common rules of visiting any city, which include:
Be aware of your surroundings at all times
Keep your bag close to you in crowded areas
Use a rideshare service like Uber after certain nighttime hours.
Getting A SIM Card in Toronto
I researched what getting a SIM Card in Toronto was like before arriving. It became very clear to me that it would not be a good financial decision to buy a SIM Card upon arrival, as they are very expensive.
Canada probably has the most expensive SIM cards and data plans I have seen throughout my travels to date.
My phone service provider is Visible by Verizon (Use this link to get $20 off of your phone bill if you choose to sign up).
I pay $25/month for unlimited data, text, and calls without any issues every month and have had this provider for years.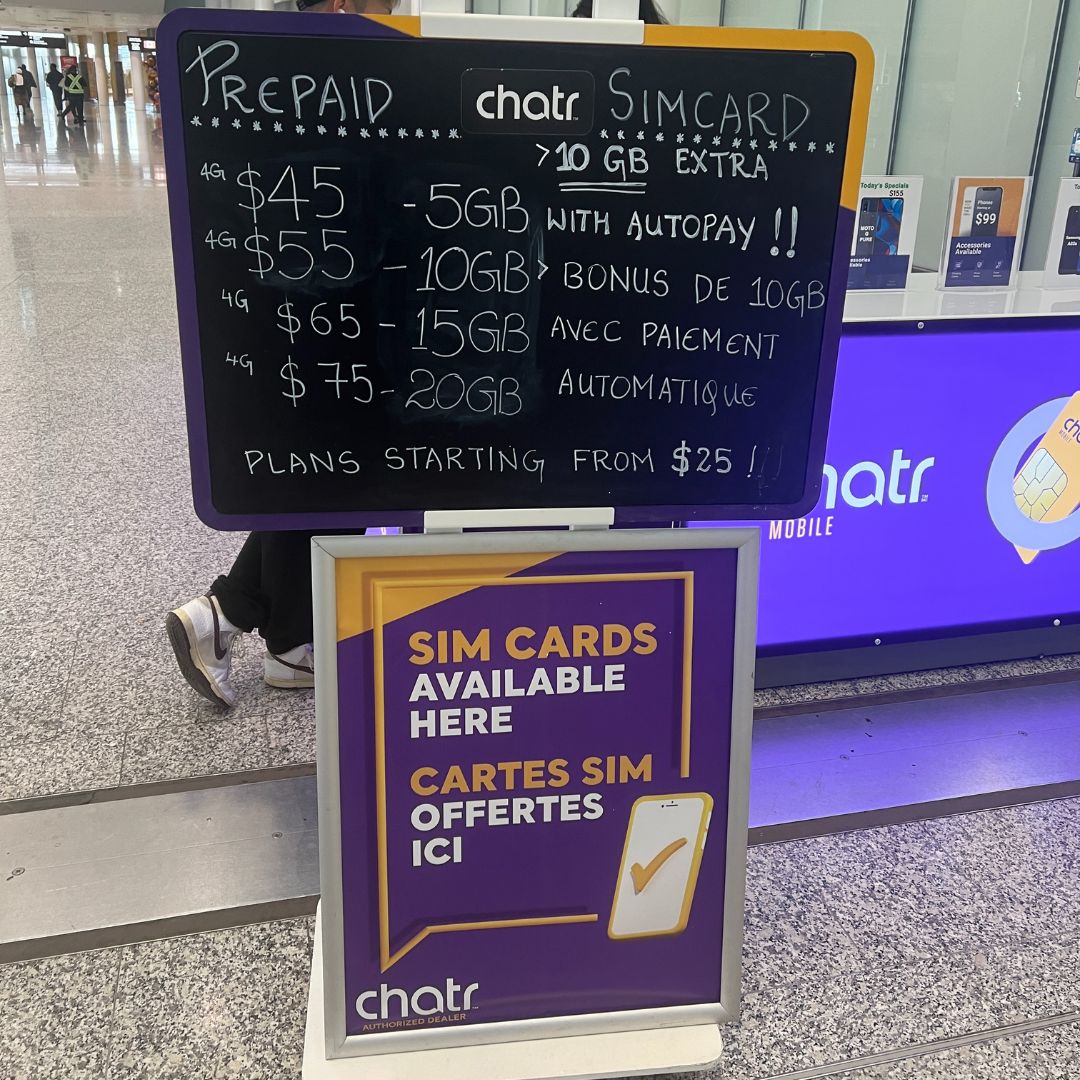 The company also provides service in Mexico and Canada, so I was able to upgrade my plan for my trip for only $10 more.
I'm sharing this tip in this Toronto travel guide because I recommend checking to see if your phone service provider includes service to Canada or allows you to upgrade before your trip.
If you cannot, I don't think the prices are extremely expensive to the point where they are outrageous, depending on how long you will be in the country.
Getting Around in Toronto
Using Public Transportation
This Toronto travel guide would not be complete if I didn't mention the ways that you can get from Point A to Point B when traveling.
Public transportation is something I want to incorporate more into my travels. It saves money and allows me to temporarily integrate myself into the everyday life of the city.
Luckily, Toronto is a city with several public transportation options that make traveling around the city accessible.
To use Toronto's public transportation system, purchase a PRESTO card at the airport. This card is what you will use to pay for your transportation fares once you buy credit for the card.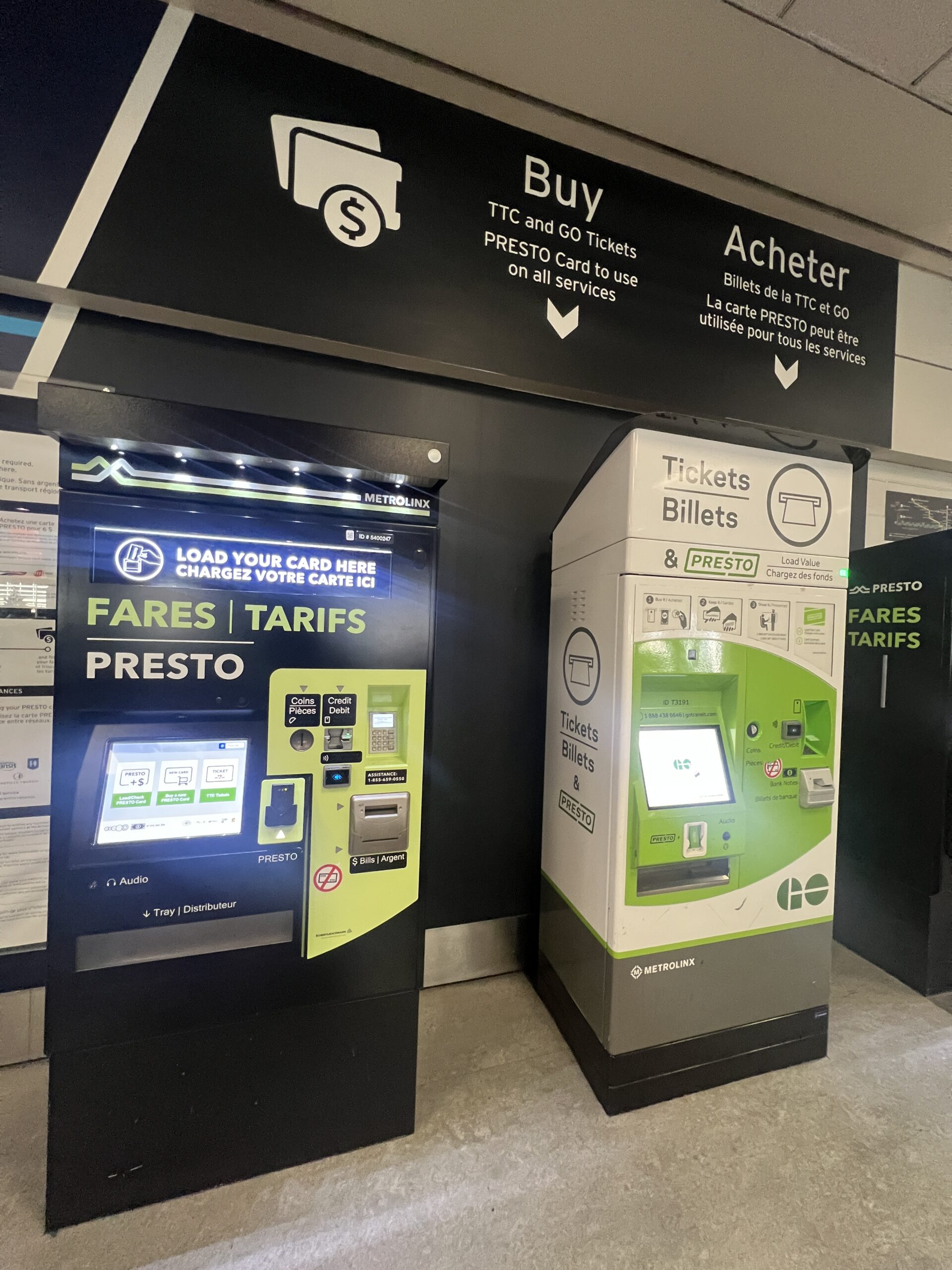 Cost Breakdown:
• Cost of PRESTO Card: 4 CAD (2.93 USD)
• Credit: 6 CAD (4.39)
For buses, streetcars, and the metro, a transfer is valid for 2 hours.
This means that once you tap your card at a station or on a bus to start a "trip," you have 2 hours to tap it again to avoid being charged another fare.
The prices of fares and passes can be found here.
I only took the streetcars and metro during my time in Toronto, so I won't mention the bus in this section, but it is an option should you want to take it.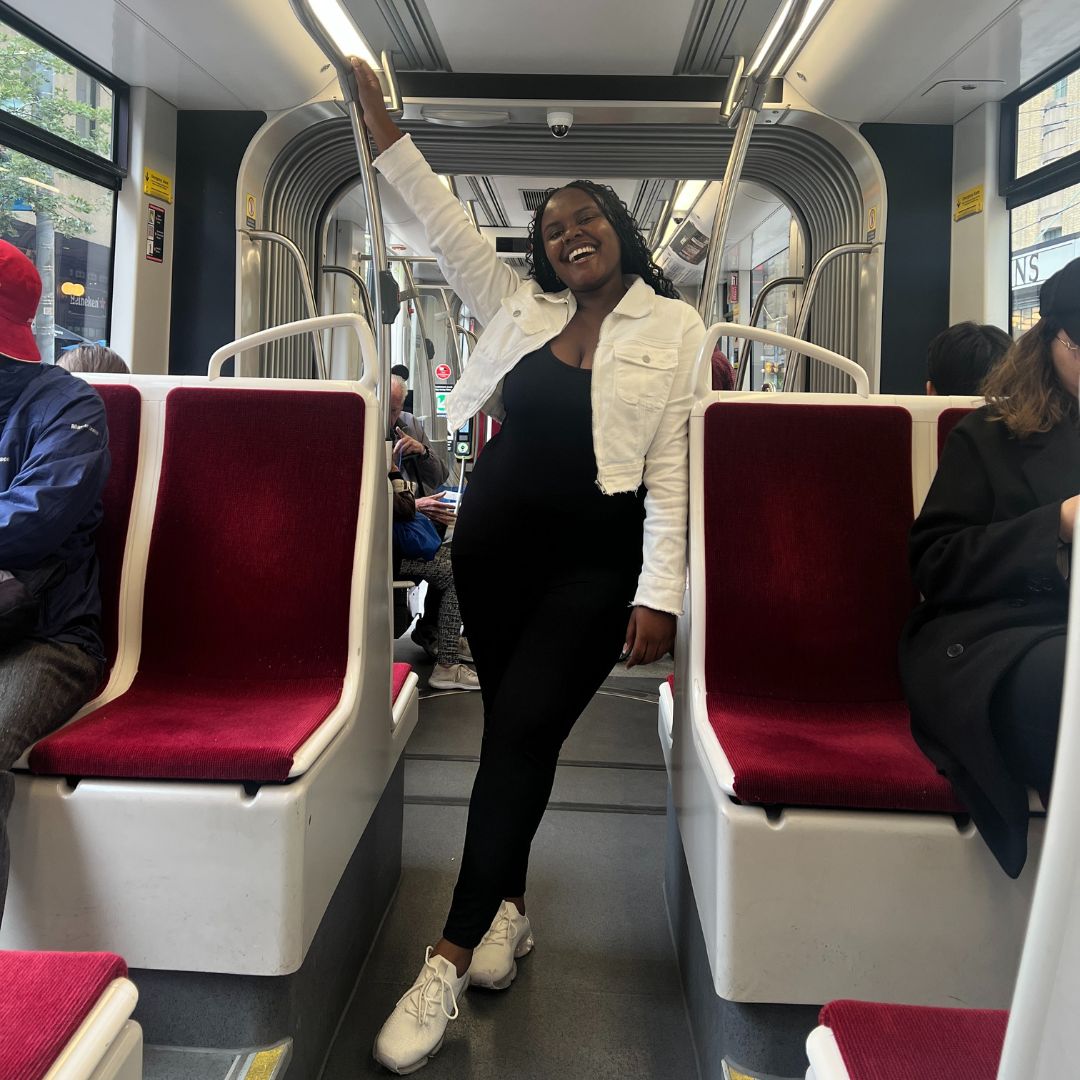 Streetcars
The streetcars in Toronto mimic public buses and are operated by the Toronto Transit Commission.
Streetcars can be found all around Toronto and are red and white aboveground trains that follow a schedule and run on different routes.
If you are used to public transport, it is the same concept as a metro system in the States, with Google Maps as your guide.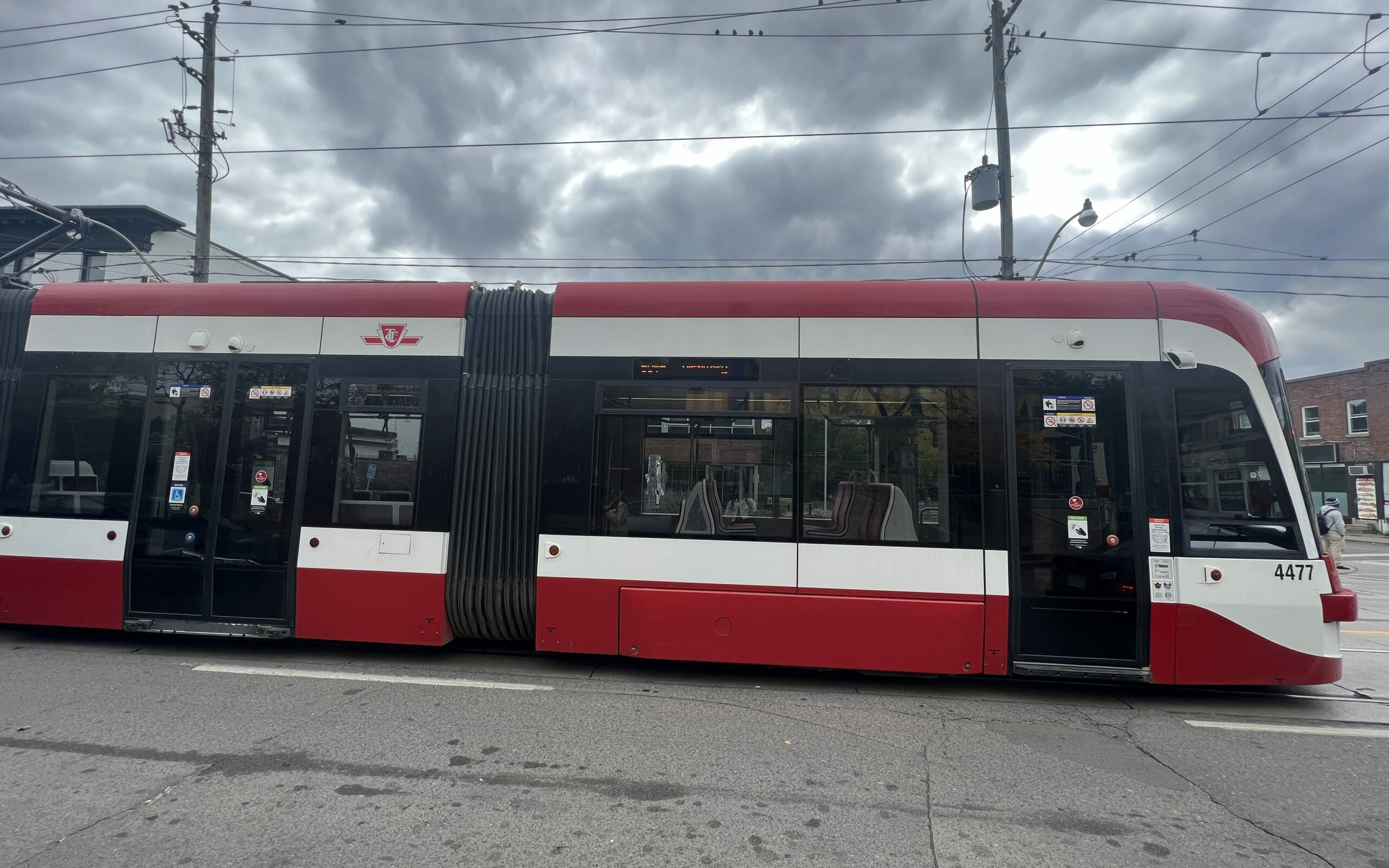 Google Maps will tell you exactly where to go, when the streetcar will come, what stop to stand at, etc. If you don't have it downloaded, I highly recommend installing the app on your phone.
The streetcars will tell you what stops it is stopping at while onboard, and you can pull a cord or press a red button located on one of the poles near you to let the driver know you'd like to get off.
The fares were usually $3.25 (USD 2.39) for us.
Metro
The metro system in Toronto was also very easy to use and navigate.
You can use the same PRESTO card you use for the streetcars to gain access to the metro stations. From there, you can use Google Maps to direct you to your desired destination.
The metro cars in Toronto were very clean and efficient.
The fares were usually $3.25 (USD 2.39) as well.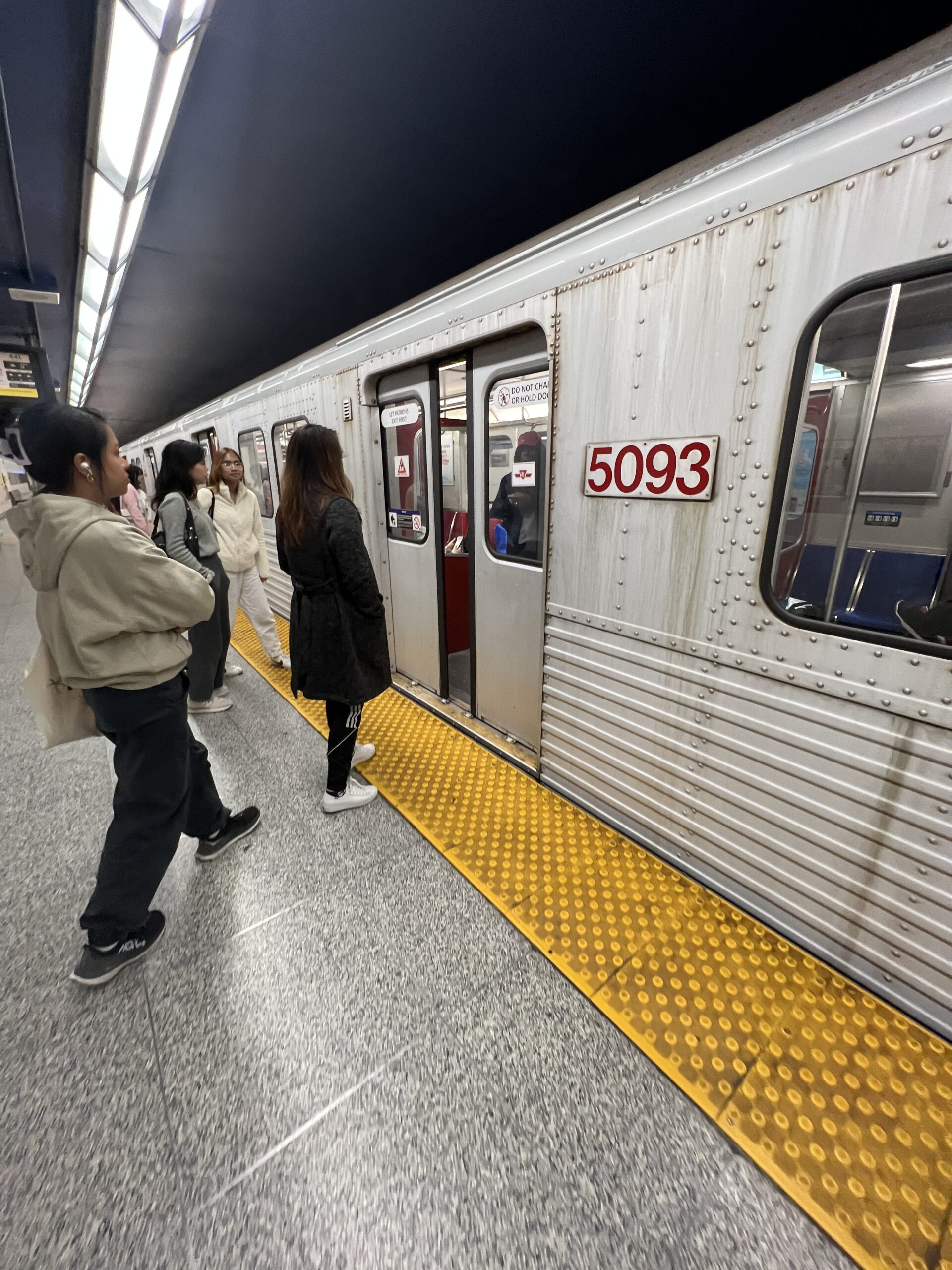 Uber/Lyft
Uber and Lyft are rideshare services that can be used to get around Toronto. The apps updated to reflect local Canadian fares immediately, and I was able to use the apps to leave the airport.
Coming from the Washington D.C. area, I found using Uber and Lyft in Toronto cheaper than in the city and more effective.
I only used Uber and Lyft at night and for long distances to places where using public transport was not the most efficient way to get to my final destination.
Money Tip: Use my link to save money while traveling!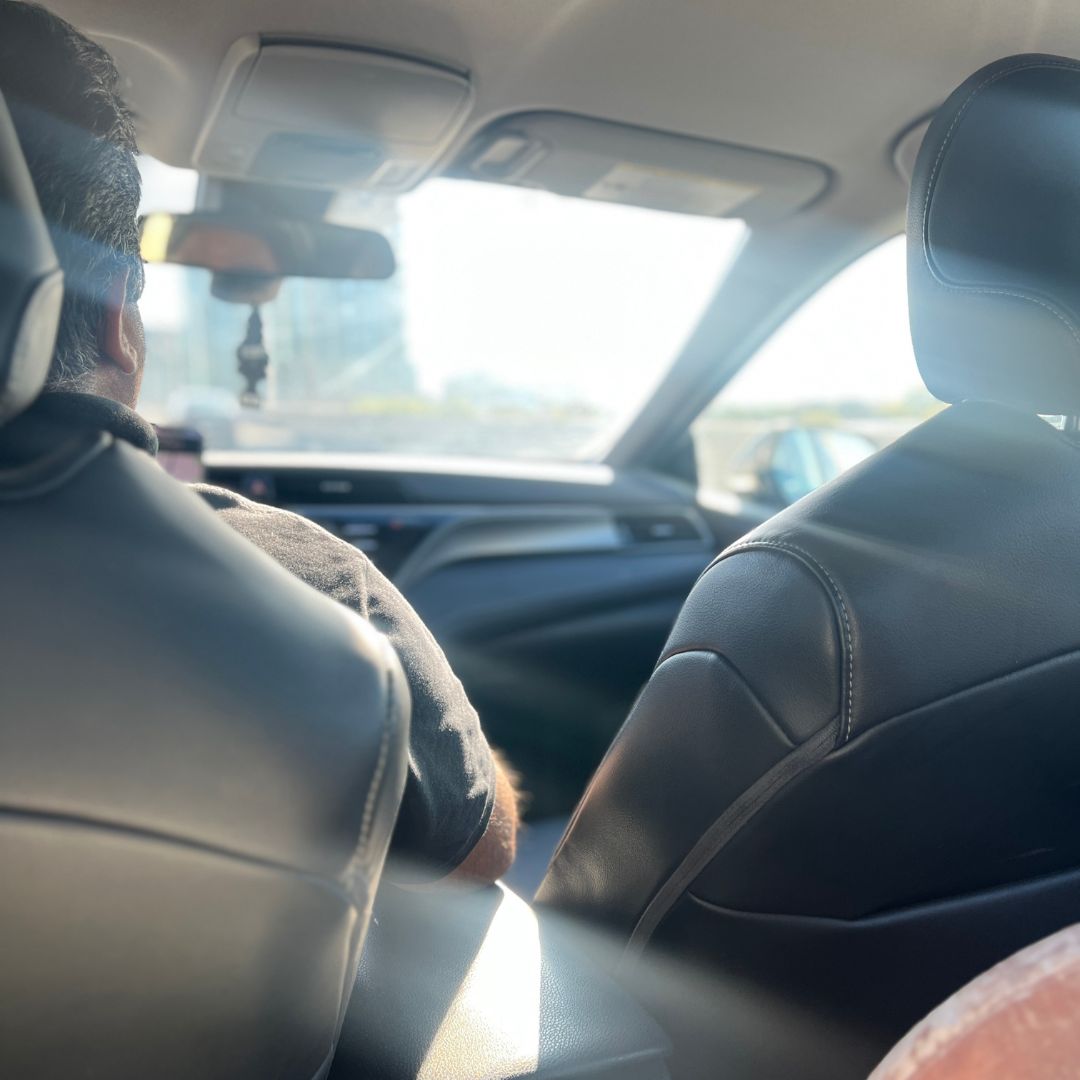 Where to Stay in Toronto
Toronto has various accommodation options available, from Airbnb to hostels and hotels.
I was leaning toward staying in an Airbnb or hotel for my stay.
I didn't find the Airbnb options suitable for what I wanted quality-wise, so I quickly determined that staying in a hotel would be best.
When researching for a place to stay in Toronto, I ran into trouble finding decent, affordable options but ultimately settled on the Courtyard Toronto Downtown Hotel by Marriott.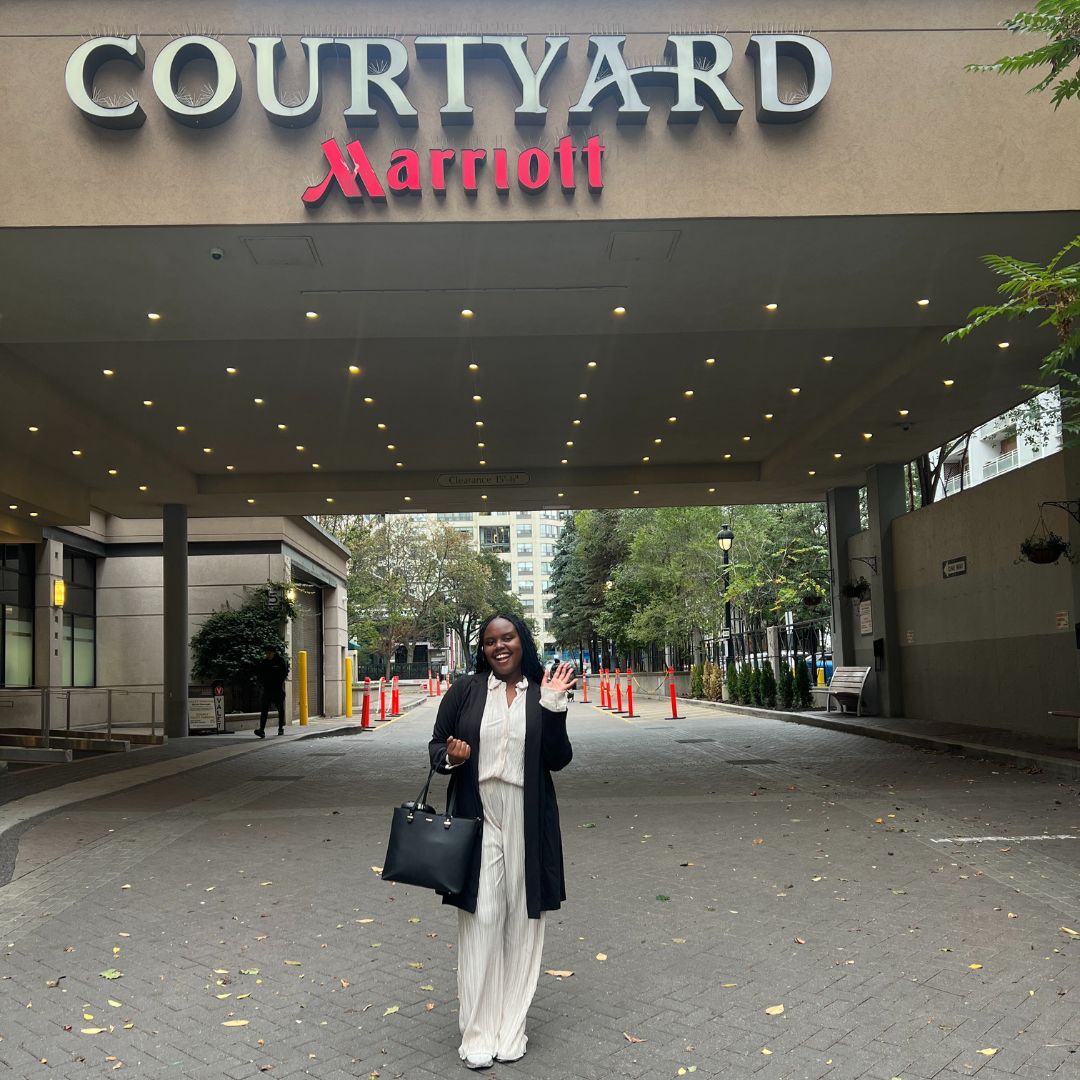 The Courtyard by Marriott Toronto Downtown Hotel
Located on Yonge Street, a well-known location in Toronto, staying at the Courtyard by Marriott Downtown Hotel positioned me to access many destinations like the Yonge-Dundas Square, CN Tower, and the overall downtown area.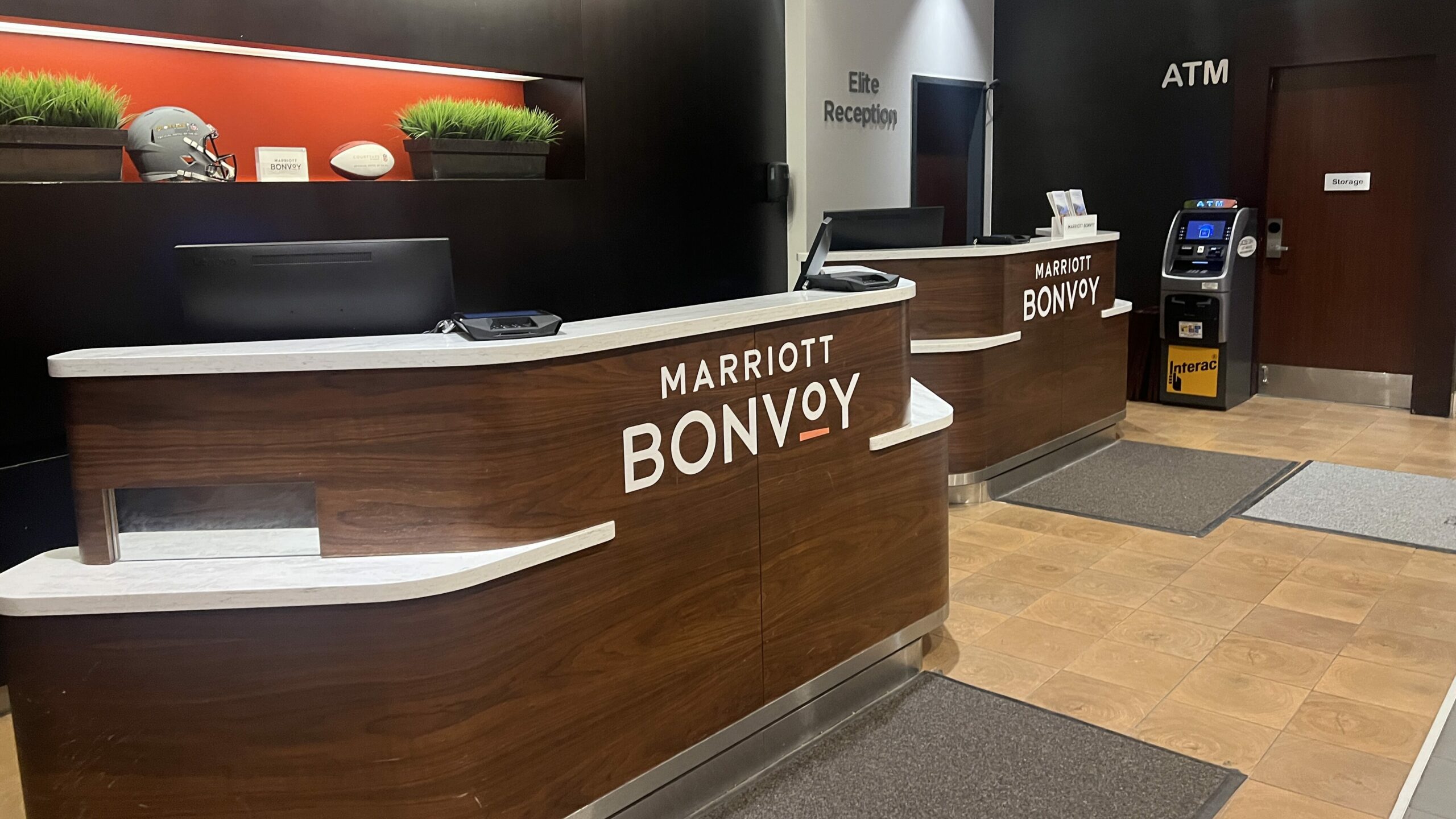 Amenities
Fitness Center
This location has a decently-sized gym located downstairs from the Lobby that can be accessed with your key card. I always love this feature because it means that security is a factor.
I found the gym more spacious than many other hotels I have visited. There were two rooms essentially that made up the gym. Cardio machines, free weights, and other equipment were available to use.
For a quick getaway from your home gym, it gets the job done.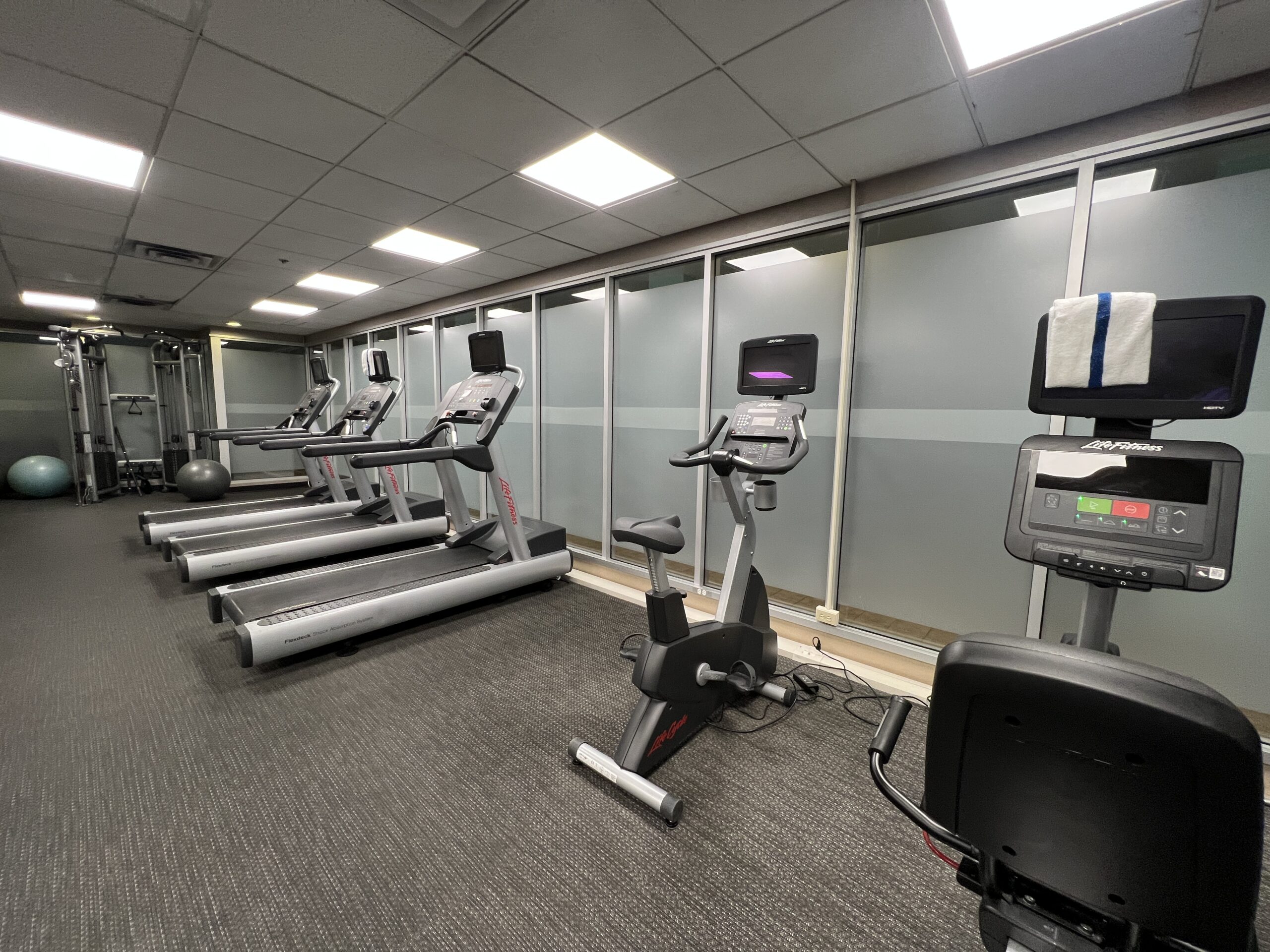 The Bistro Restaurant
The Courtyard by Marriott Toronto Downtown Hotel has an on-site restaurant near the lobby area. Serving breakfast, lunch, and dinner, The Bistro is the hotel's main restaurant, where you can opt-in for a meal or a drink from the bar.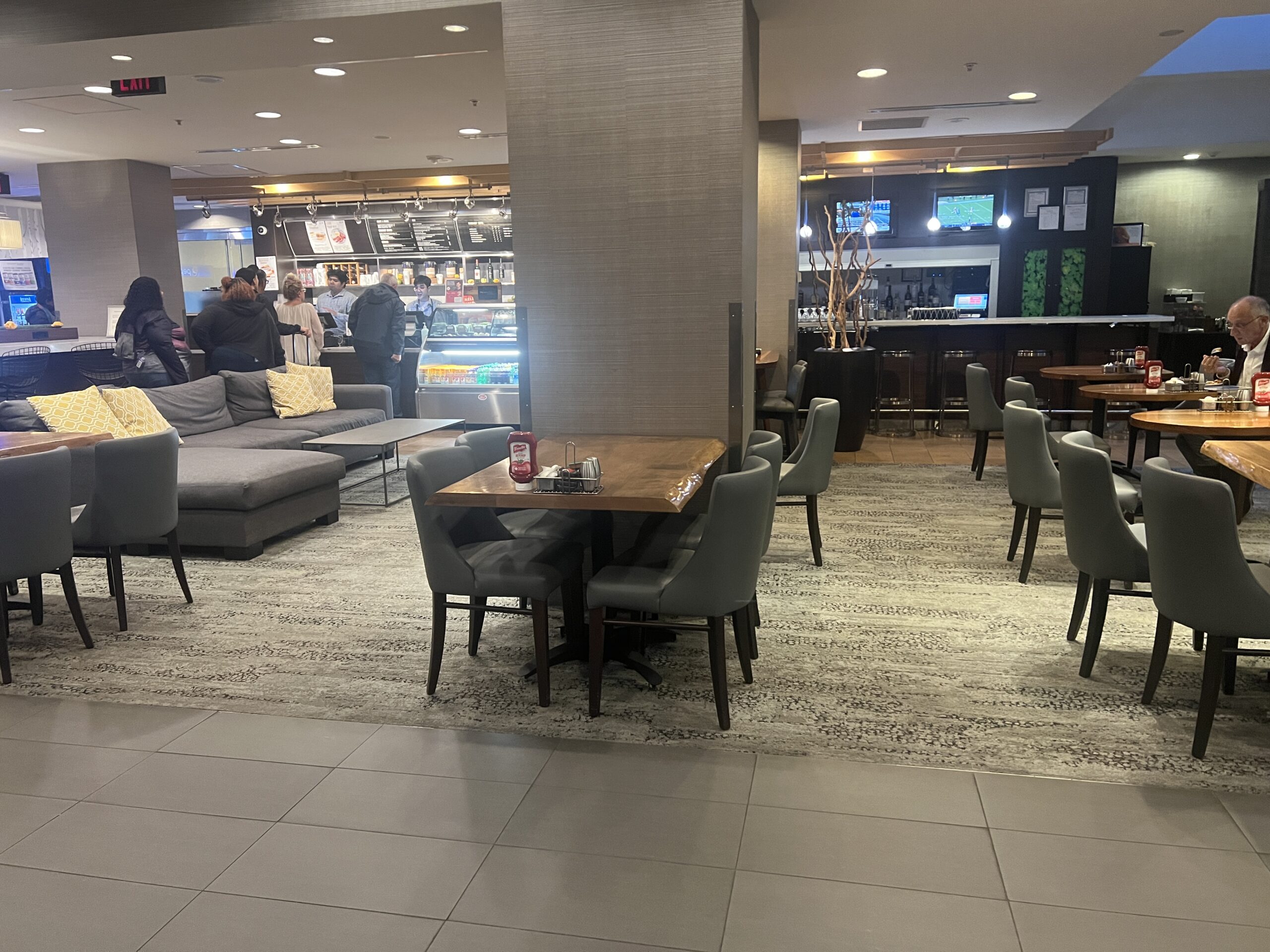 The Market
The Market is a 24/7 food and beverage bar that guests can visit for a quick snack or drink to-go. The Market is useful for those late nights when you may have cravings but don't want to step out.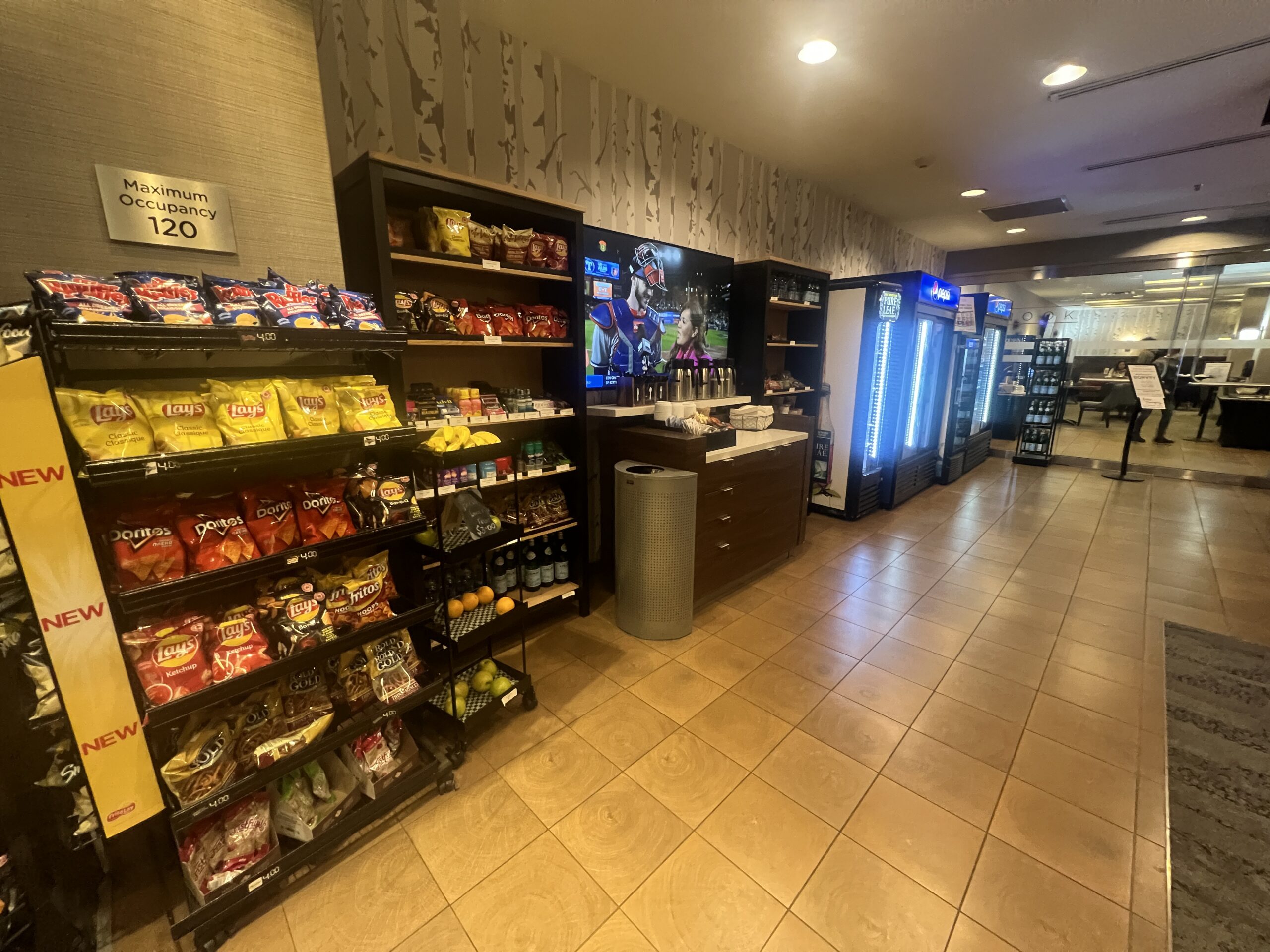 Laundry
Laundry services are also available at the hotel if needed.
Inside of My Room
I chose to stay in the One King Bed Guest Room. At 375 square feet, this was one of the rooms available at a lower rate of 313 CAD/night (226.56 USD).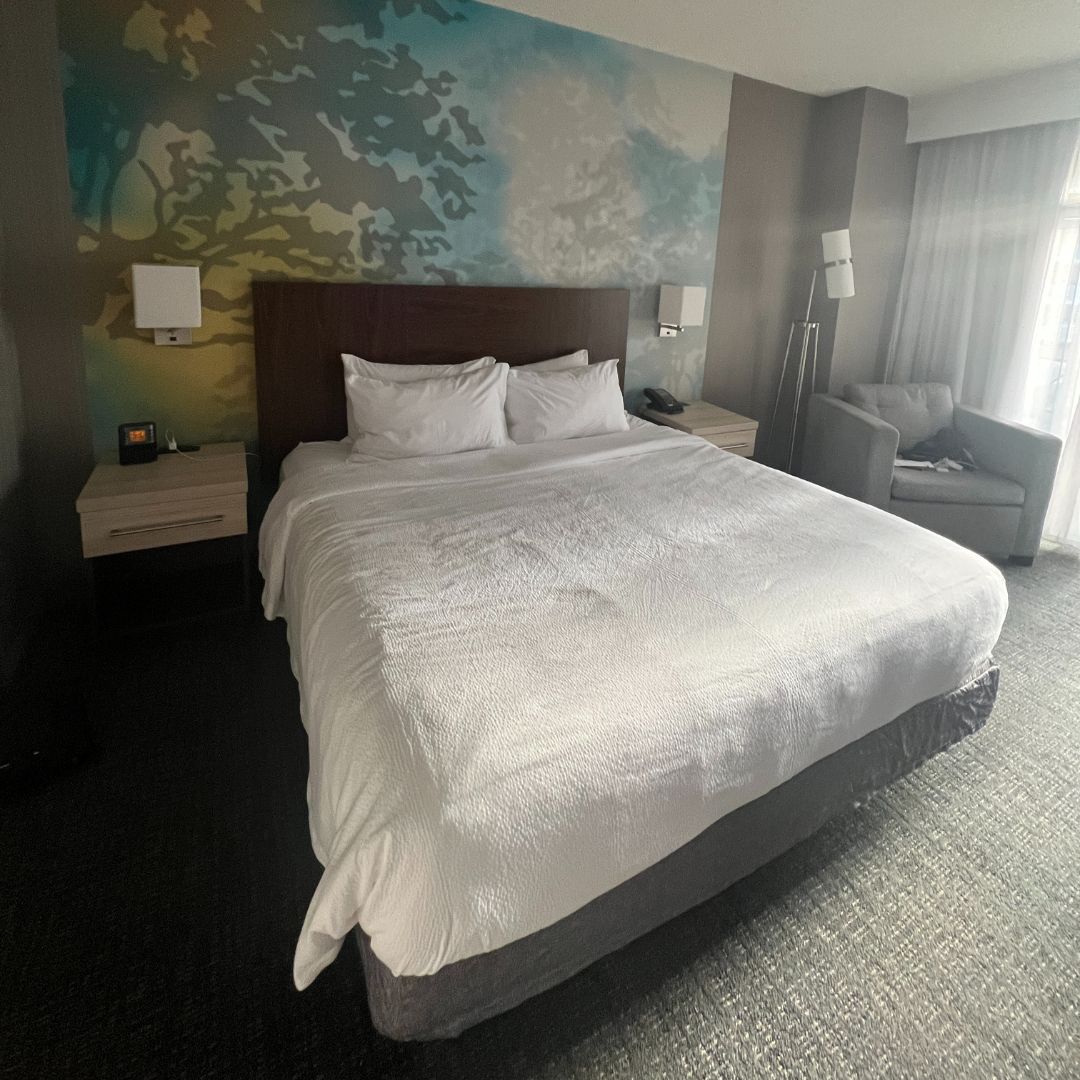 Features of the Room
The features of my room that I experienced include:
Keurig Coffee Machine
38 inch Flat Screen TV
Mini Fridge
Chair with ottoman
Desk and chair working station
Iron and ironing board
Safe
Hair dryer
Alarm clock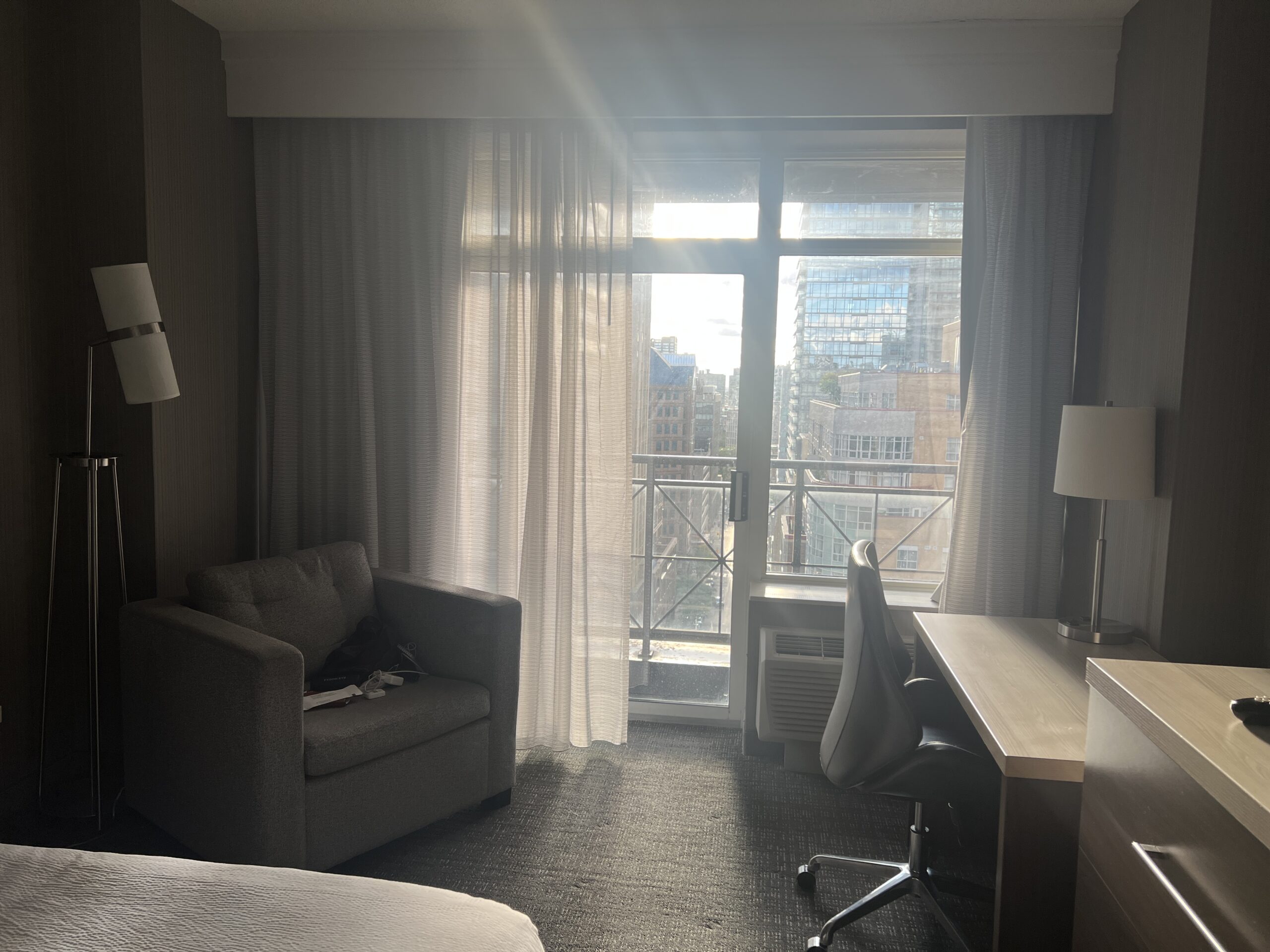 Nearby Attractions
CN Tower: 17 – 20 minutes
Yonge-Dundas Square: 6 – 11 minutes
Ripley's Aquarium of Canada: 19 – 21 minutes
Kensington Market: 15 – 19 minutes
Casa Loma: 16 – 31 minutes
Review of the Hotel Room
One aspect of my stay at the Downtown Toronto Courtyard Hotel that I did not enjoy was the structure of my hotel room.
The bathroom was tiny, with the sink and mirror area in the same place as the closet instead of being where the shower and toilet were in the room.
More space could have been dedicated to the actual bathroom area as it was small and a bit cramped, making getting ready every day less convenient.
The hotel itself was great. I enjoyed the amenities; the staff went above and beyond to accommodate our requests, and it was located in a convenient location.
However, if I could get a hotel room with a layout that made more sense, I would rather opt for that one.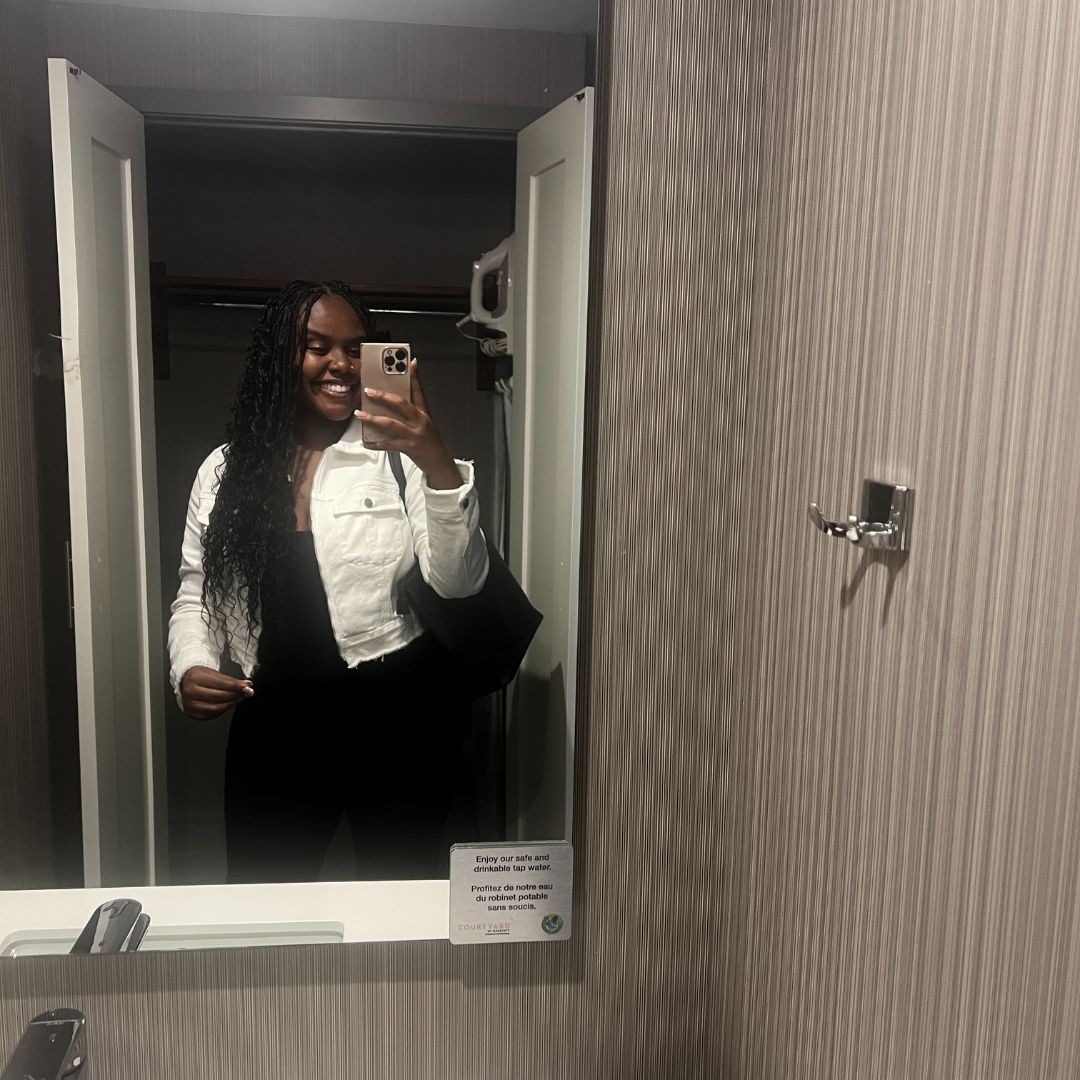 Where to Eat in Toronto
Boukan Restaurant
– Haitian Cuisine
While most of the Haitian community in Canada is known to be in Quebec, I was pleasantly surprised to see that there were a few Haitian establishments in Toronto.
The best meal I had while in Toronto was at Boukan Restaurant, an in-dining Haitian Caribbean fusion food restaurant in Greektown.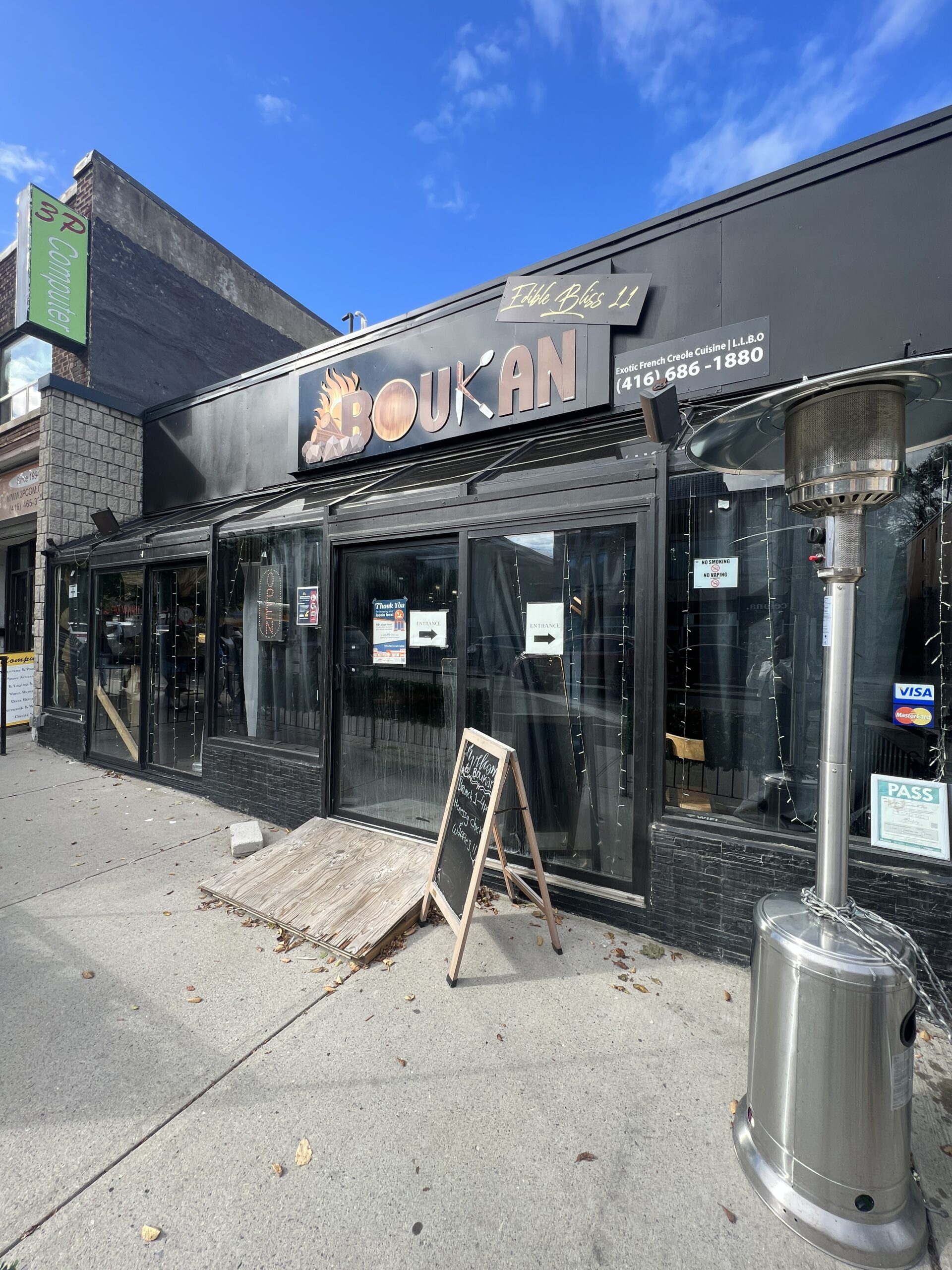 As soon as you step inside, you're greeted by an inviting atmosphere that reflects the country's rich cultural heritage.
The menu is a fusion of traditional and contemporary Caribbean cuisine, highlighting Haitian dishes.
With a menu of sweet and savory brunch items to some of Haiti's finest common dishes like fritay, I feel that Boukan does a great job at incorporating both modern and traditional cuisine into the menu.
I ordered a side of mushroom rice and a tray of plantain bowls. My travel partner ordered fritay. Both of our portions were great, and I think the prices at Boukan were more than fair, given the amount of food we received.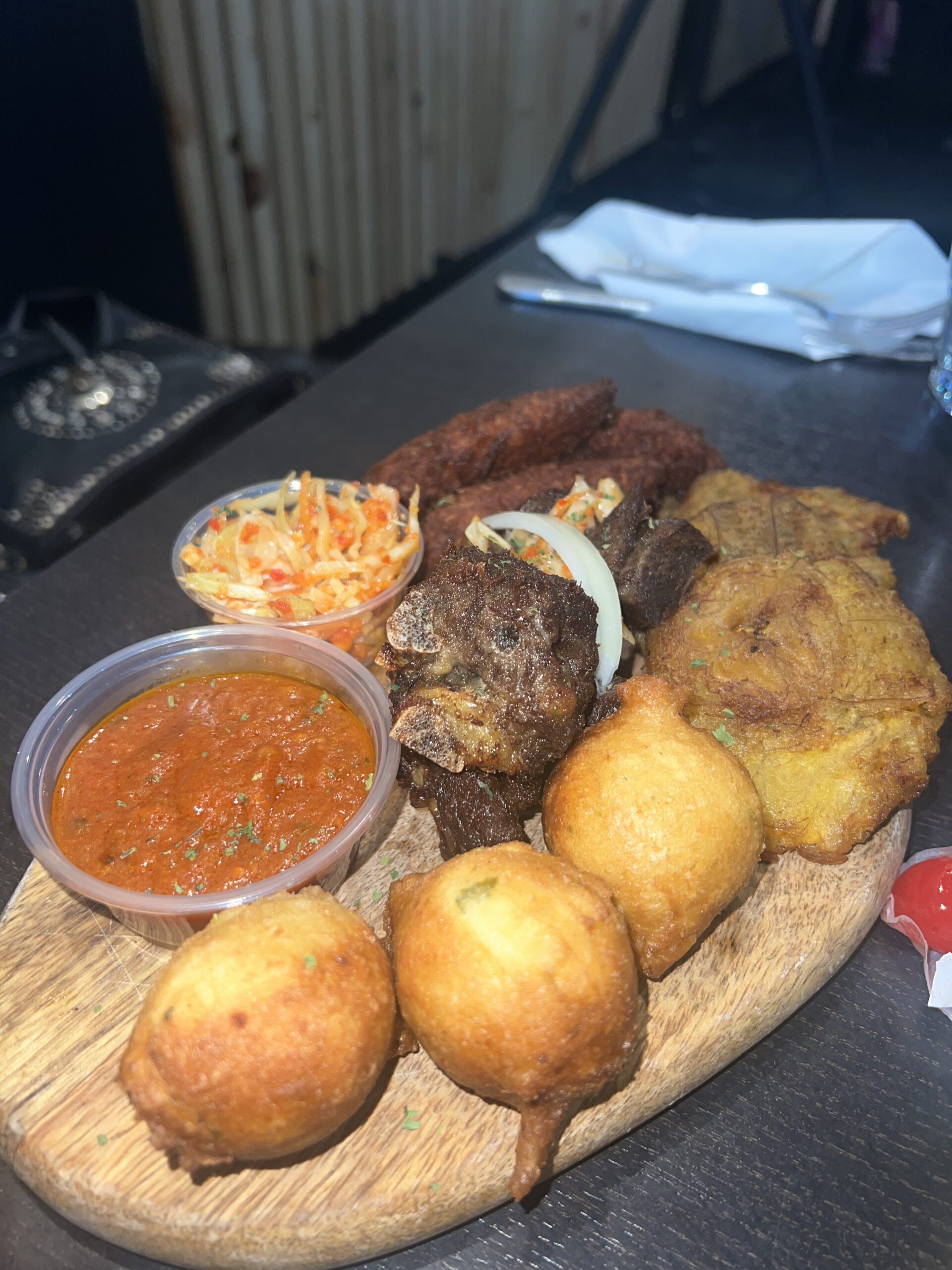 Customer service was stellar as well, with our service being so sweet and the owner taking the time to greet us and make us feel welcome!
As a Haitian-American, let me just say that Boukan is easily one of the best Haitian restaurants I have ever been to in my life. I'm from South Florida, so that should say a lot!
Planning Tip: Boukan often has nightlife events and Haitian parties at their venue, so be sure to ask if there's anything happening, especially if you visit on a Friday or weekend.
Tim Hortons
– Casual Fast Food
Giving more of a casual vibe, Tim Hortons is a popular casual coffee shop in Canada that has a great reputation among Canadians, earning it a spot on this list.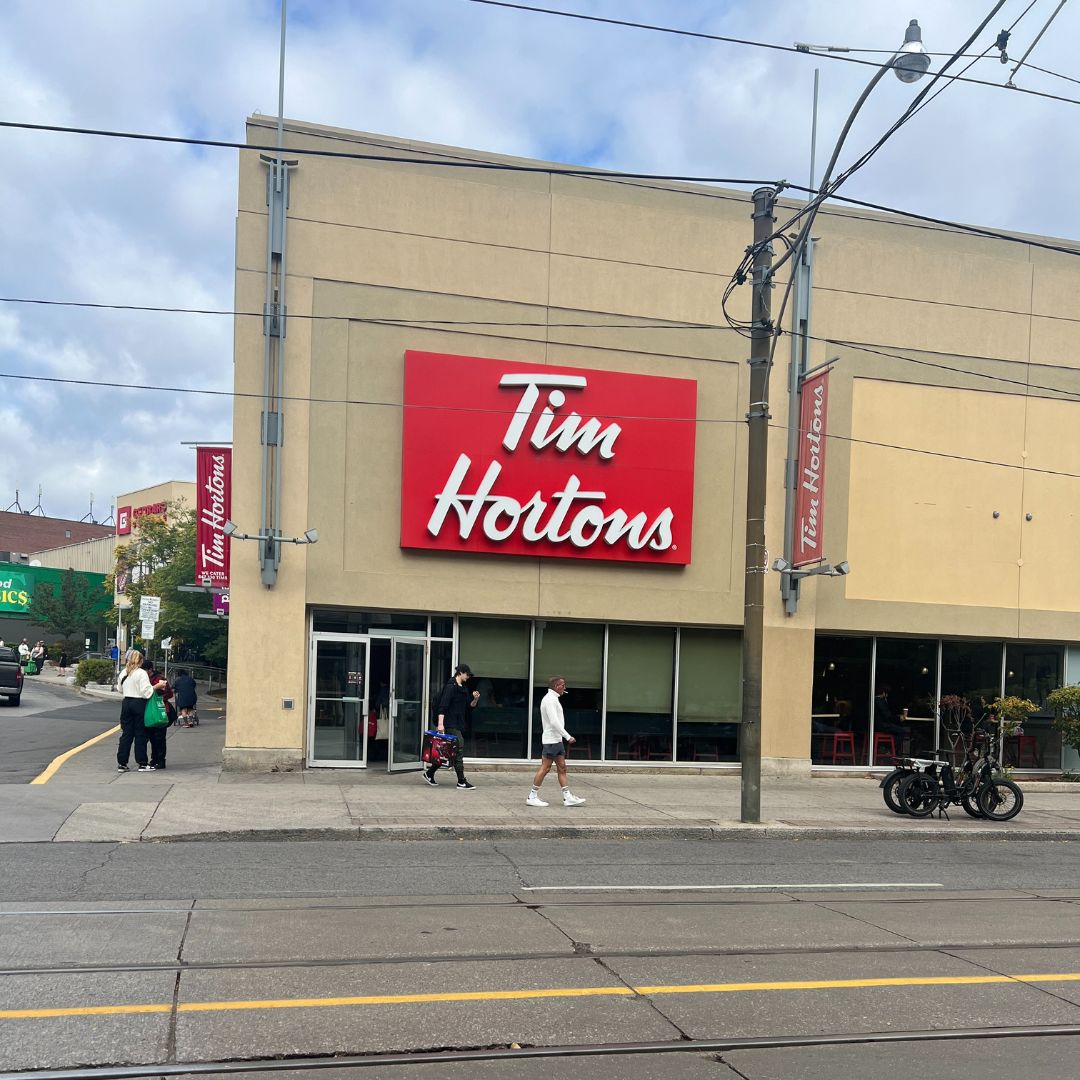 Tim Hortons was the first place we were recommended to go to by our Uber driver, so we made our way there. I probably would not have visited if it was not for him, as he was adamant about us visiting for breakfast!
There are several stores all around Toronto in different neighborhoods. The shops serve breakfast, lunch, baked goods, and hot and cold beverages.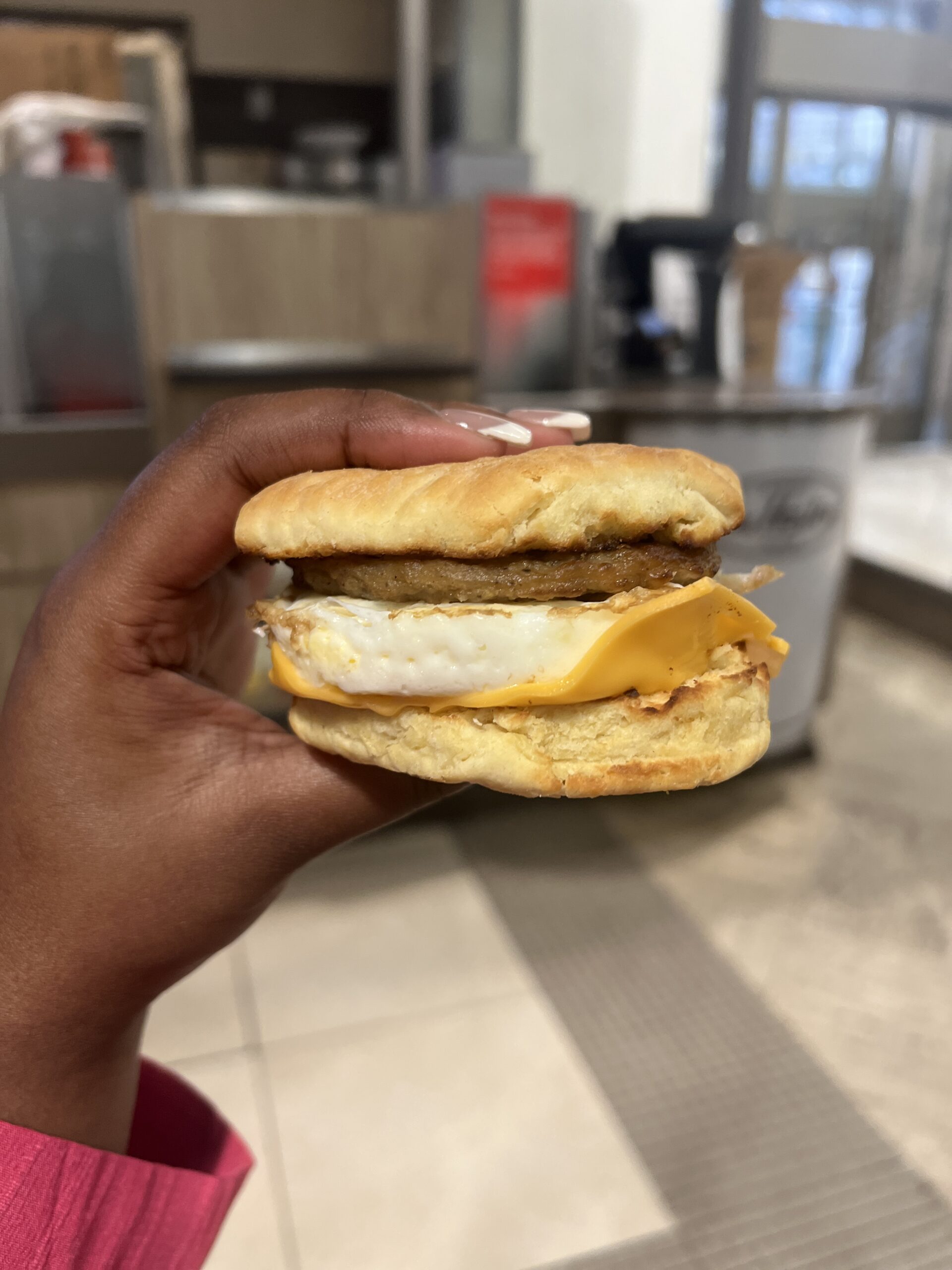 Although it turned out to be a step up from any other regular coffee shop I'm used to in the States, it seems to be a staple in the lives of Canadians, so I recommend stopping by.
360 Restaurant Inside of the CN Tower
– Canadian-Inspired Cuisine
Lunch or dinner at the 360 restaurant inside the CN Tower is a must when you are in Toronto and is easily one of my favorite experiences in the city I wanted to include in this Toronto Travel Guide.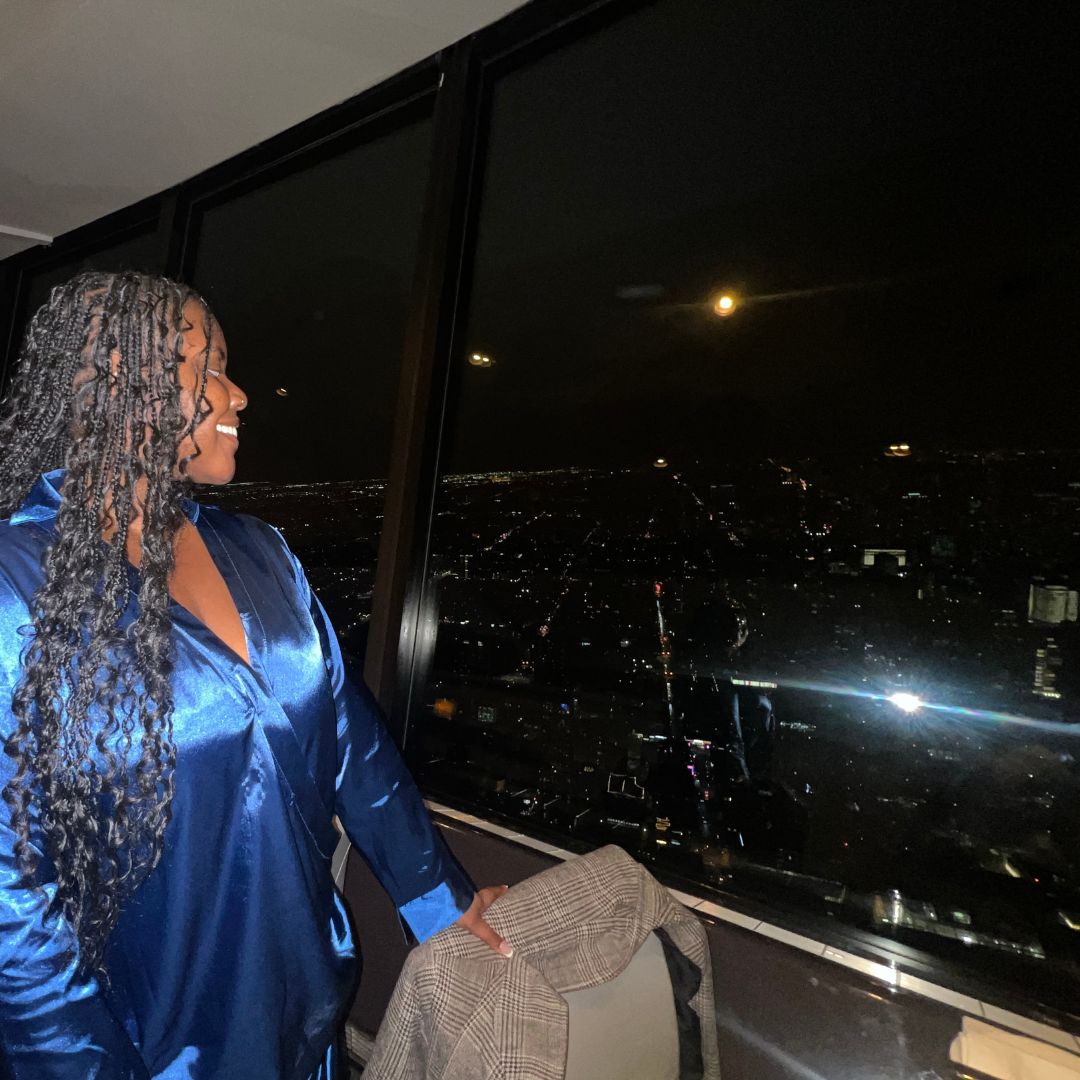 Completing a full rotation every 72 minutes, this restaurant is always moving, allowing you to see Toronto from varied angles as you indulge in fine dining.
Upon arrival, I was taken up a glass elevator several stories up to the restaurant where your views of Toronto from high above begin.
Opting for a two-course dinner, I enjoyed my broccoli cheddar soup appetizer with salmon, mashed potatoes, and veggies as the main dish.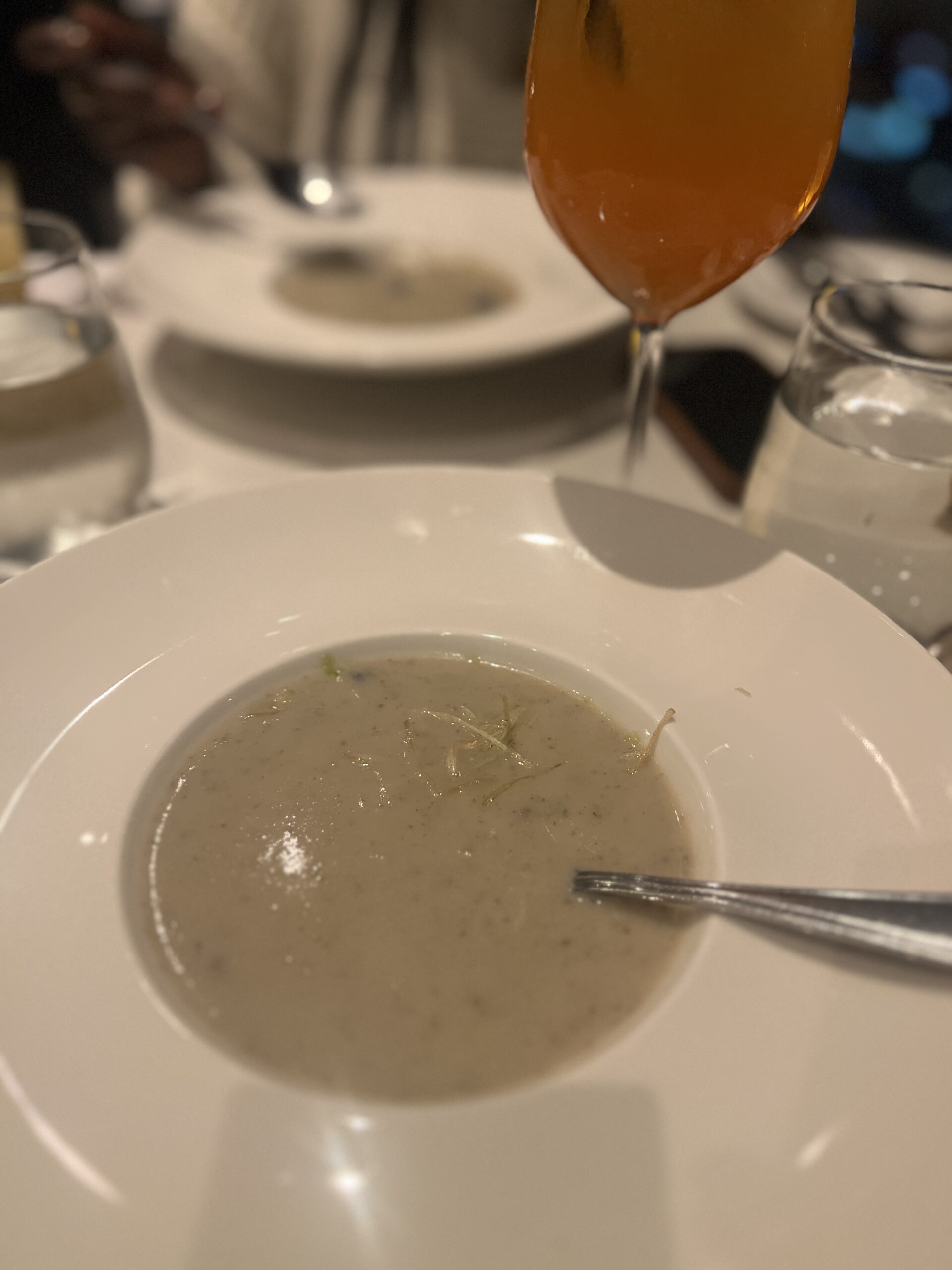 I enjoyed my dining experience at night, but the views would be equally as nice during lunchtime hours.
Dining at the 360 restaurant is a beautiful date night if you are traveling to Toronto with a partner.
Siempre Restaurant
– Breakfast + Brunch Foods
Siempre Restaurant in Downtown Toronto is a mid-sized venue I visited for brunch while in Toronto.
I was immediately drawn to the outdoor seating area with a red, green, and white decorated ambiance, adding a festive flair to the setting.
The brunch menu at Siempre is filled with classic brunch favorites and unique offerings like Pistachio Pancakes.
I went a bit more basic with Pancakes with Strawberries and Nutella, scrambled eggs, and orange juice for a total of $38.09.
Everything I had was delicious, and I would recommend Siempre for a chill brunch spot in Toronto!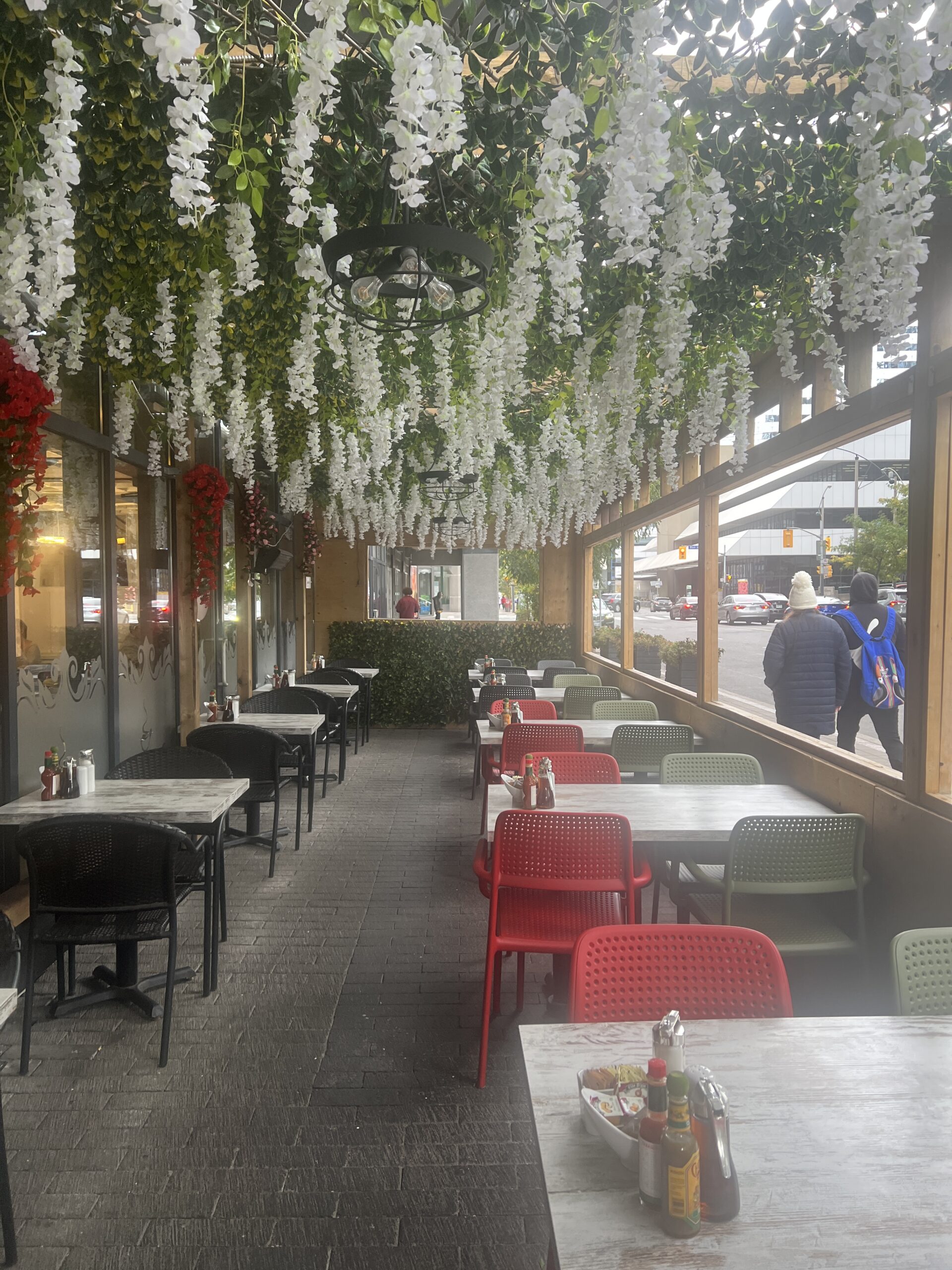 Things to Do in Toronto
Take in the energy at Yonge-Dundas Square
Yonge-Dunas Square is a bustling public space where entertainment and shopping come to life. The square is where you can take in towering skyscrapers, street performers, vast shopping malls, and more. If you're looking for energy in Toronto, this square is where you'll find it.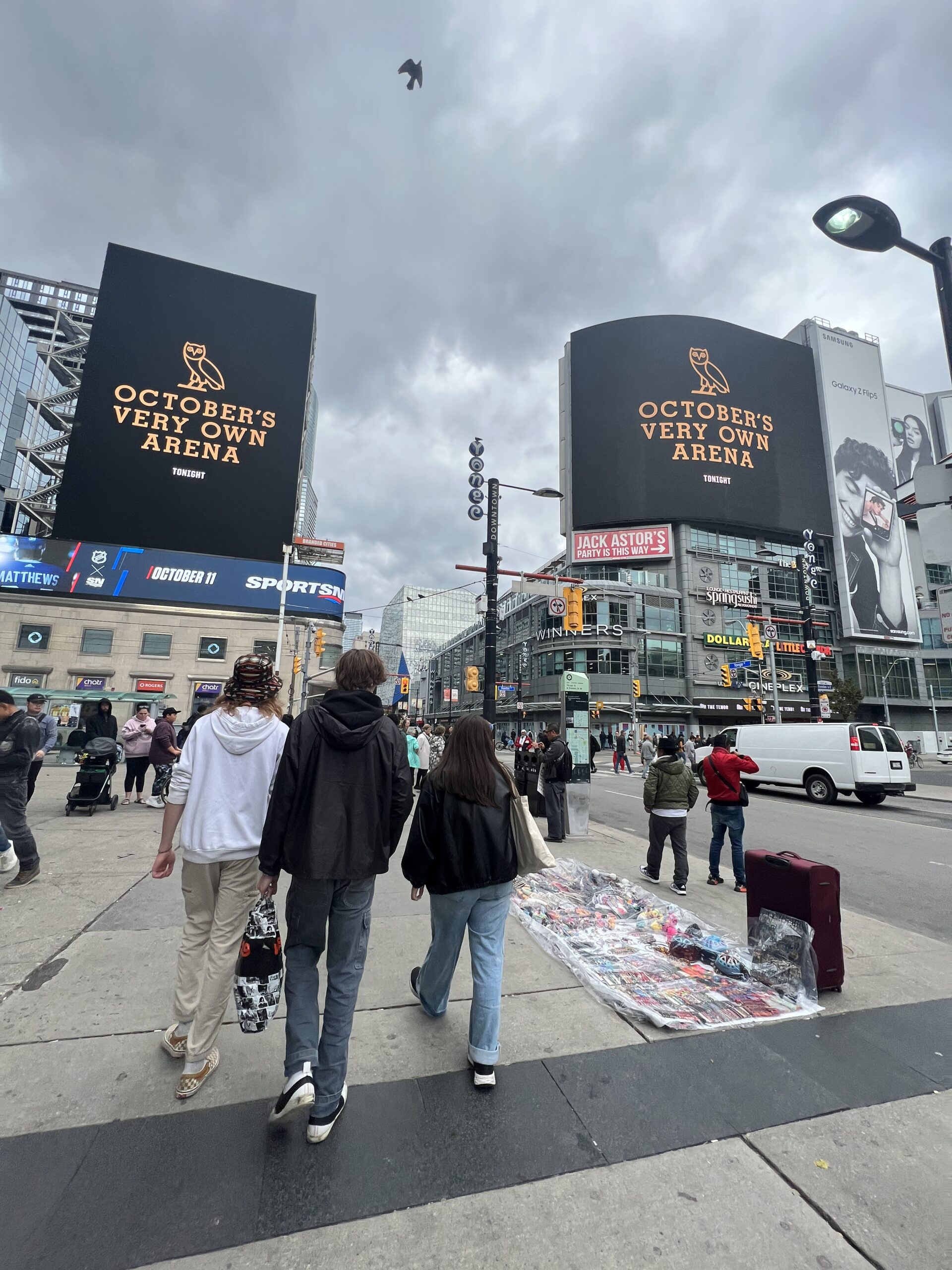 Admire the street artwork around the city
Street art in Toronto can be found within the quiet alleys, Toronto's walls, and buildings as you make your way through the city. With each work of art serving as a canvas for diverse artistic expressions, you can expect different messages with every piece you come across.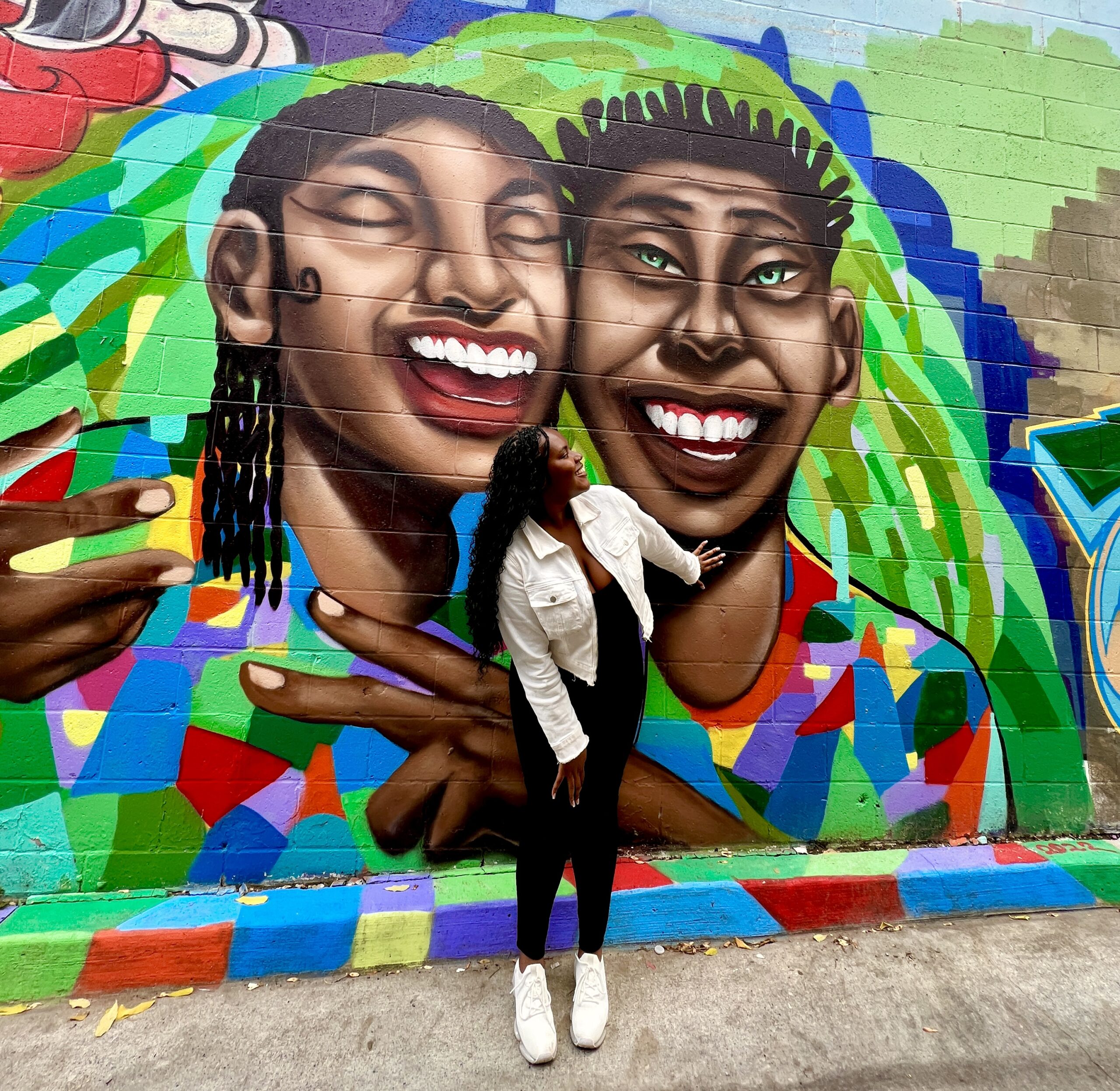 Kensington Market
Kensington Market is a boho neighborhood with several unique shops to explore. From cannabis dispensaries to multicultural restaurants and take-out food stalls, the neighborhood resembles a mini market with so much to uncover.
Casa Loma
Constructed in 1914 by a financier named Sir Henry Pellatt, Casa Loma was a family home that eventually became the city's property.
Today, the castle is a museum and Canadian landmark where you can pay an entrance fee to visit and tour. The castle is a self-guided tour but has explanations of each room and the history behind the castle.
The castle is stunning, and you can even have lunch or dinner at one of the dining facilities on-site.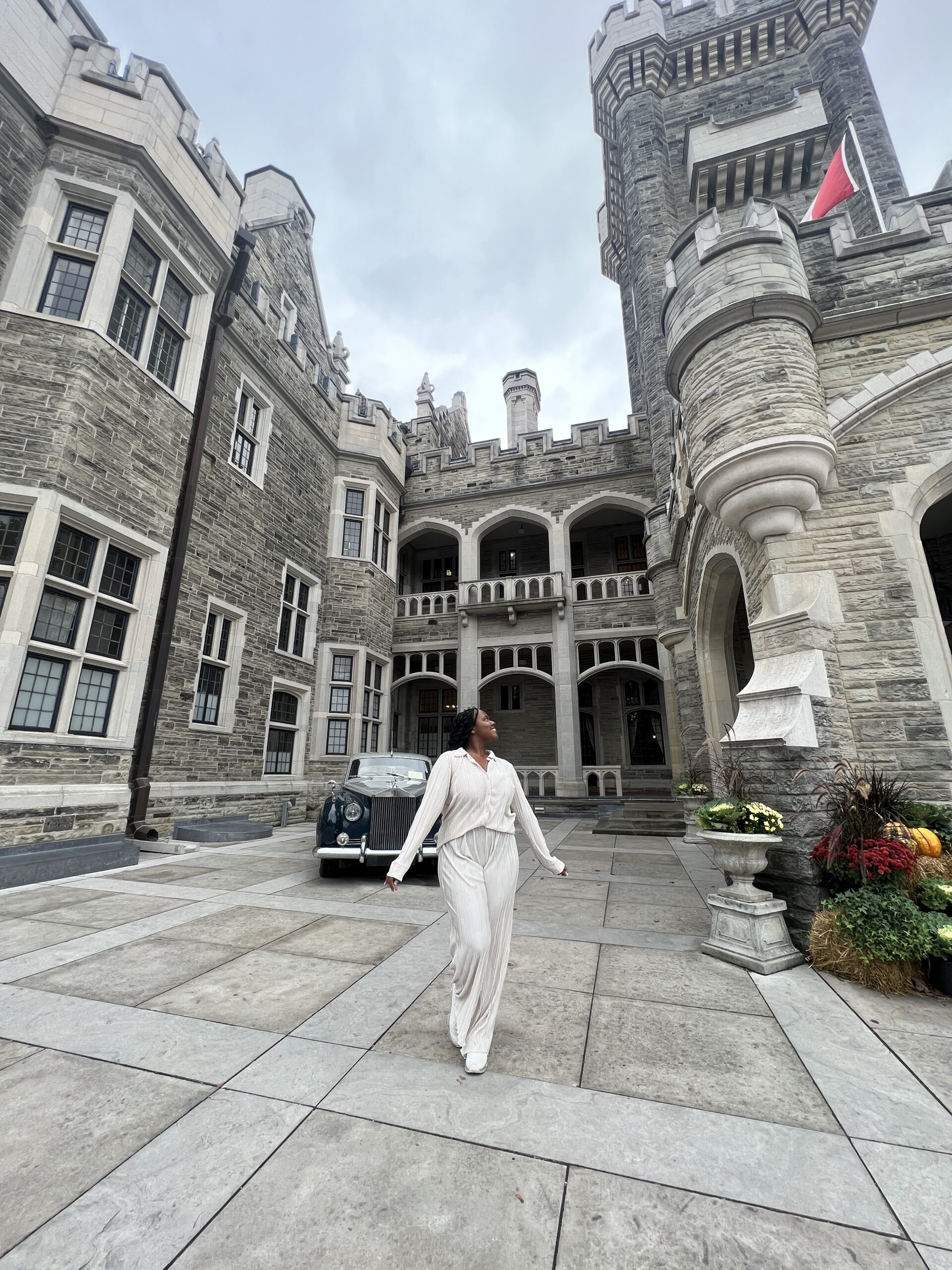 Helicopter Tour
In a city with high-rises and beautiful views, getting inside a helicopter and taking it all in 2,000 feet in the air is one of the best ways to do this.
Fly over popular sights in Toronto, like Ripley's Aquarium, the Rogers Center, and the CN Tower, while enjoying the overall thrill that being in a helicopter will afford you.
Niagara Falls Day Tour
If it's your first time in Canada, visiting Niagara Falls is a must! While in Toronto, I used one of my days to go on a day tour to Niagara Falls, which I highly recommend.
Niagara Falls is about 2 hours away from Toronto. The easiest way to get there is by opting into an inclusive day tour where lunch and transportation are included so that you have one less thing to worry about!
My tour included a wine-tasting tour, a 3-course lunch, a boat ride, and time on Queen Street, which was well worth the money.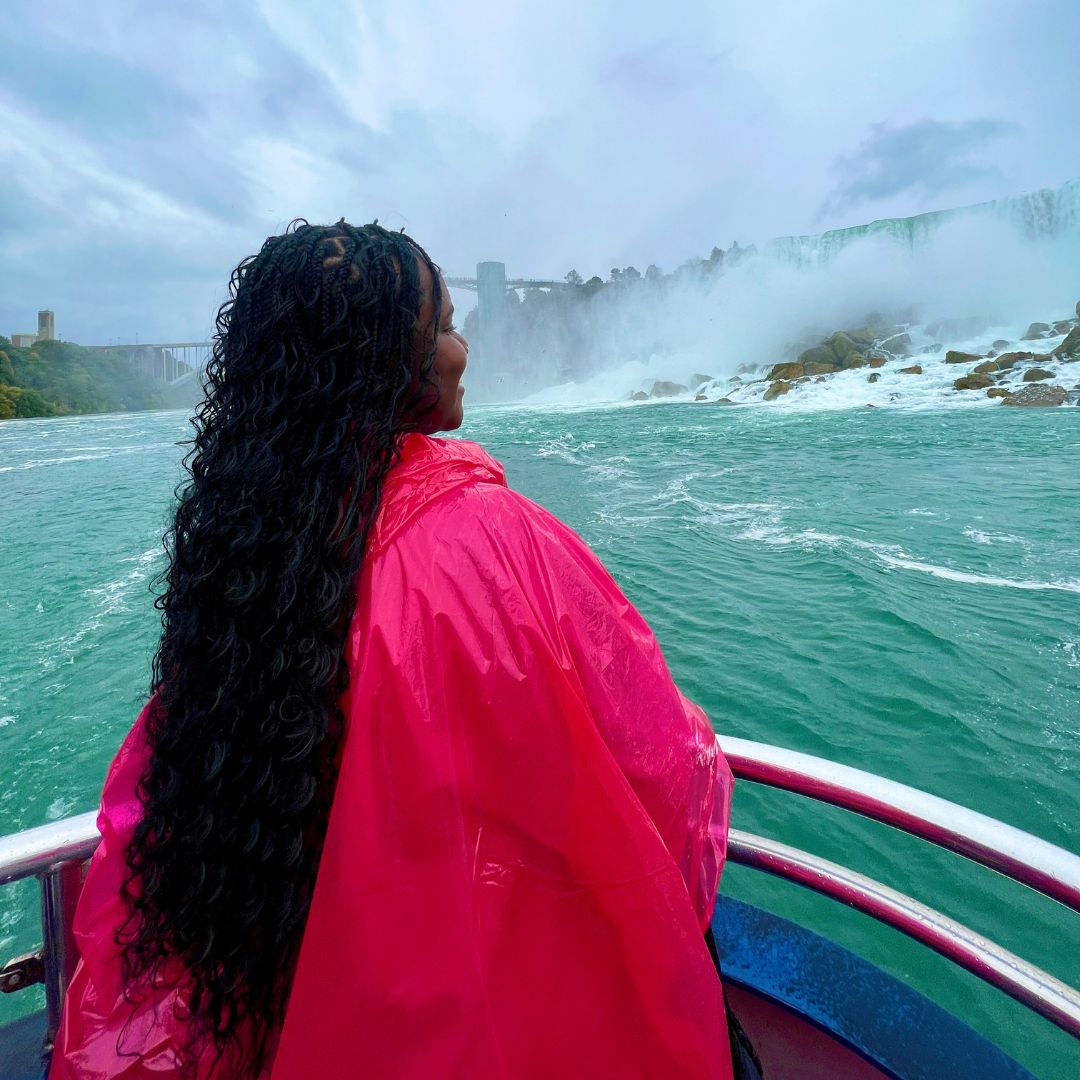 Toronto Sign Picture
Take some pictures at the iconic Toronto sign within Nathan Phillips Square in downtown Toronto to document your time in Toronto.
Consisting of large, illuminated letters that spell out "TORONTO" in colorful letters, it has become a city symbol and popular picture backdrop.
Frequenty Asked Questions
What do I need to know before traveling to Canada from the U.S.?
Traveling to Canada from the United States is a breeze and was one of the easiest entries for me as a U.S. citizen. Besides making sure that your documentation is up-to-date, such as passport expiration, nothing really stood out to me in terms of traveling to Canada from the U.S.
What I will say is to just remember to convert prices when researching hotels and activities from Canadian dollars to U.S. dollars so you are accurately creating your itinerary according to your budget for your trip.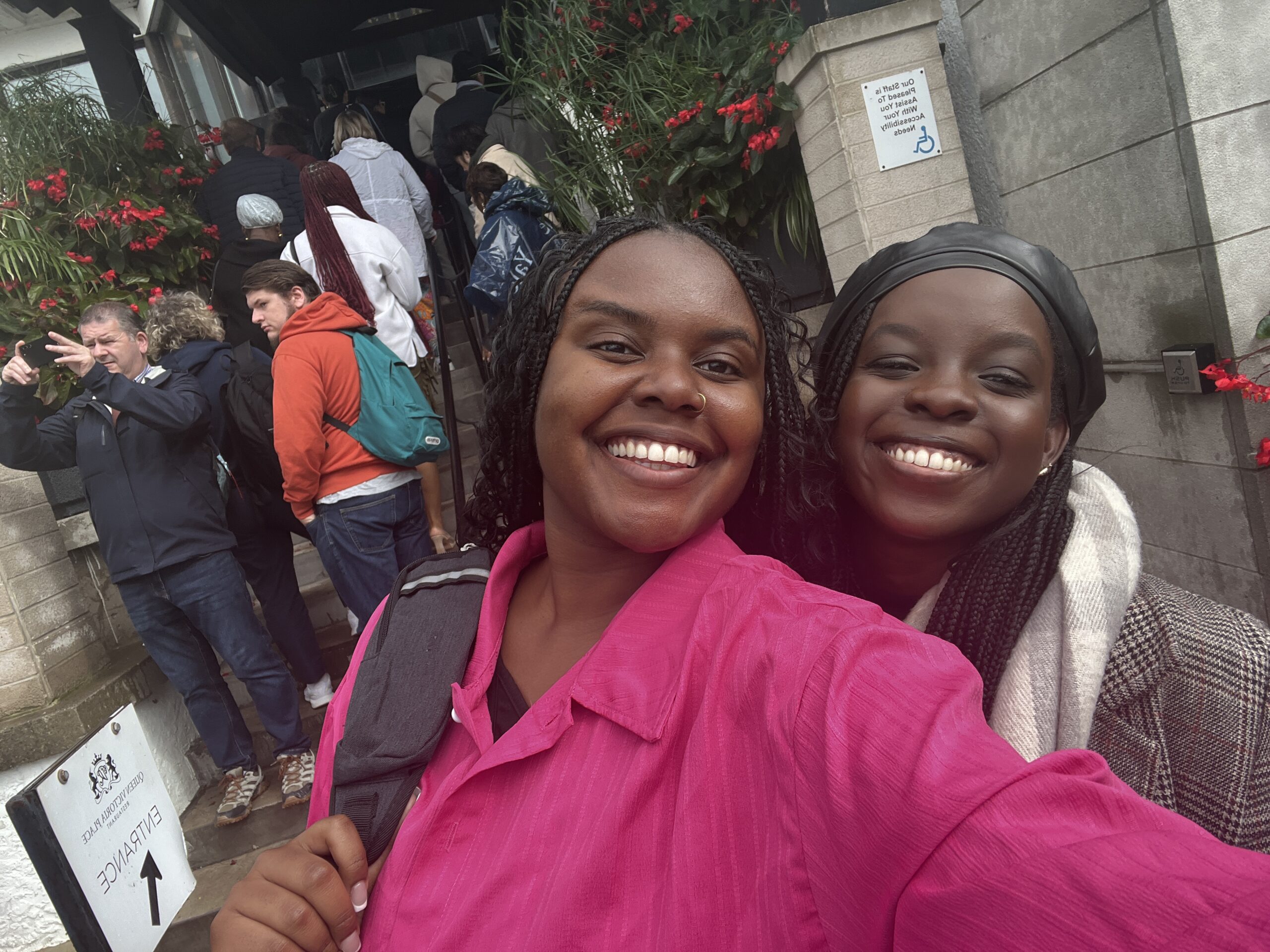 Is Toronto tourist friendly?
Toronto is considered to be a tourist-friendly environment. As a tourist myself, I can say that I felt very comfortable as a tourist. It felt like an everyday regular city I was familiar with instead of your typical bustling tourist city.
Toronto is multilingual, has a variety of tourist attractions, is highly accessible through public transport, and is fairly safe.
Like any major city, you will want to exercise typical caution and be aware of your surroundings at all times as a visitor.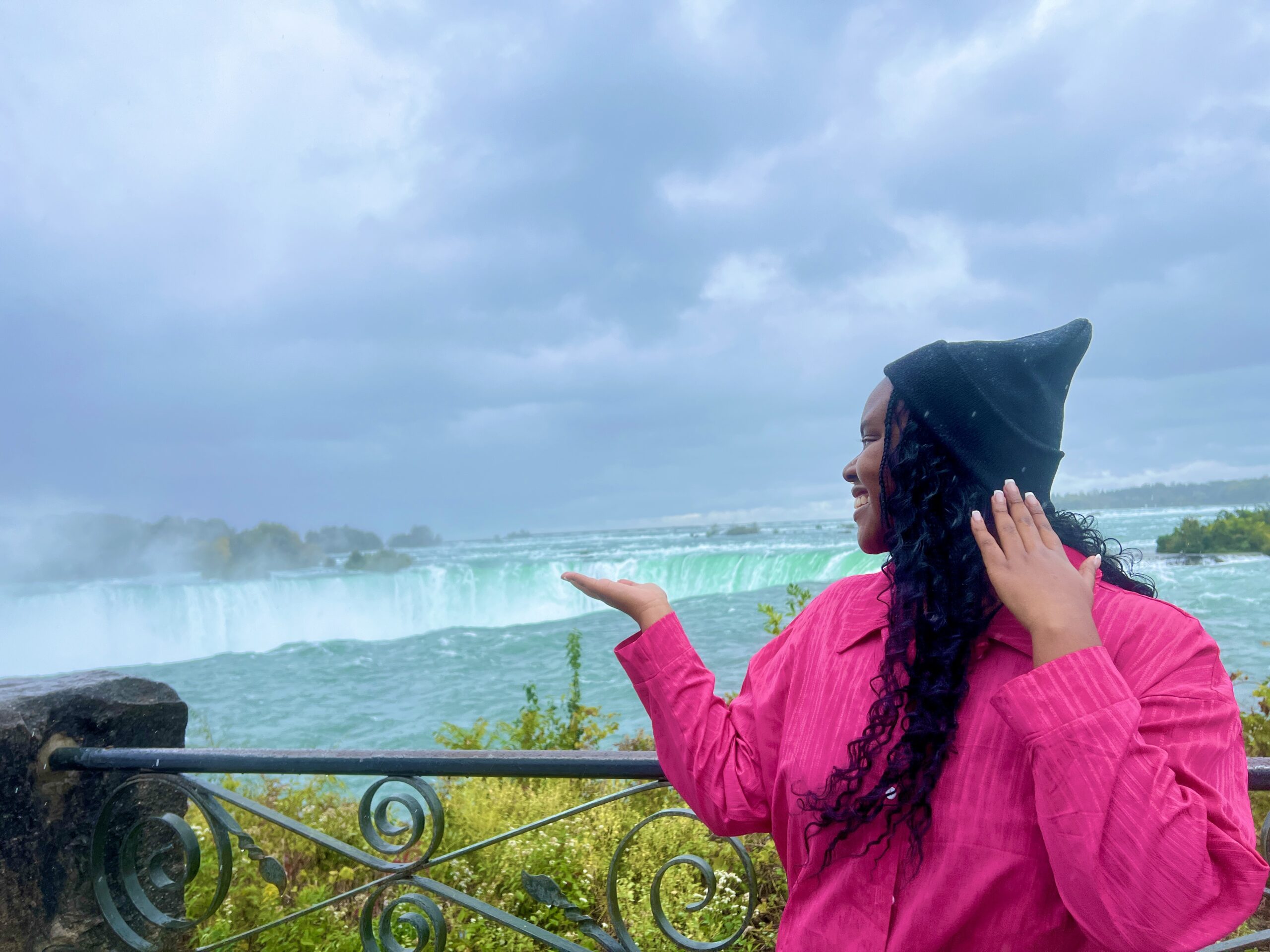 Is Toronto worth visiting?
I would say that if Toronto is a quick flight from the city you are living in, it is worth visiting for a few days. It is a city whose main attractions can be explored in a few days, but I could see someone getting bored if they were there any longer than four days.
I honestly would not say that Toronto is a must-see city or one that was on the top of my list. However, as you can see from this Toronto travel guide, I am glad that I visited Toronto since it was so close to the U.S., and I would go back to visit if I ever needed a quick trip away again.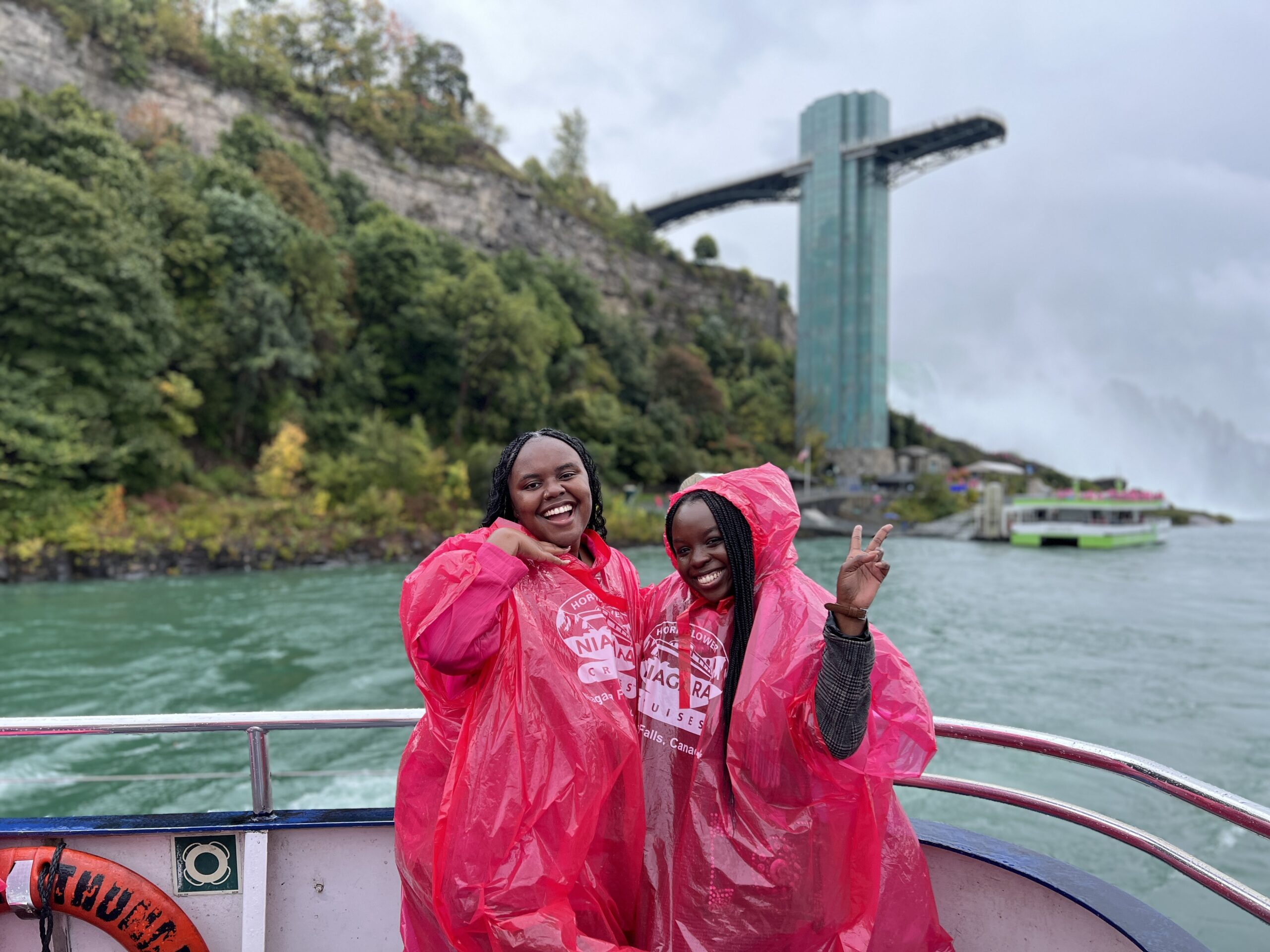 Final Thoughts on Toronto Travel Guide
Toronto was a great quick getaway from the States for the weekend. It's not a city that was high on my list of places to travel, but I am glad that I decided to take advantage of the short travel time from the United States and visit.
While I don't think it was the most exciting city in the world, I am happy with how I overall mapped out my time in Toronto.
Canada is a country that I aim to explore more as I continue traveling, and Toronto was a calm introduction to what the country has to offer.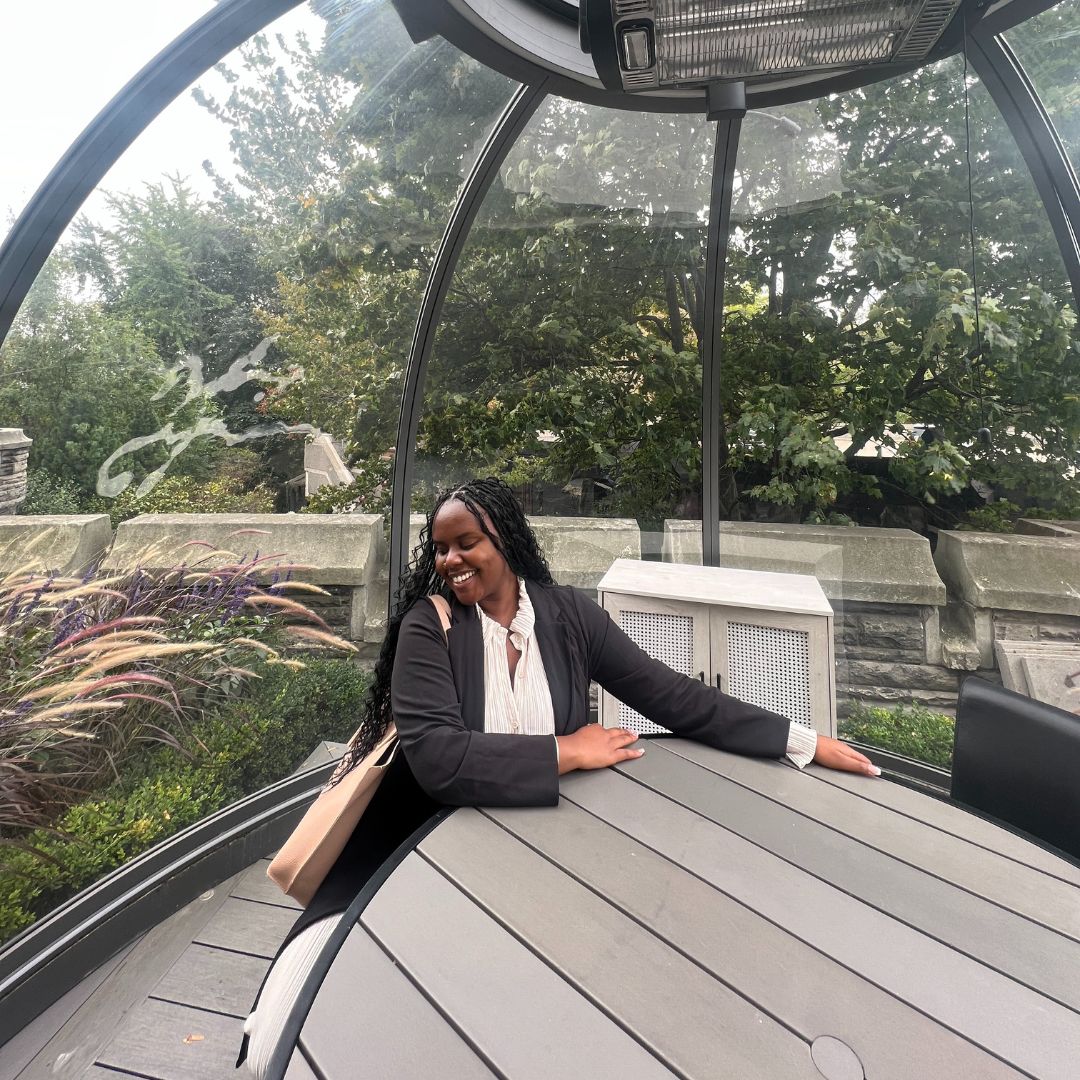 ————————————–
I hope you found this Toronto travel guide to be helpful to you in learning more about Toronto or planning your trip.
Are you planning on visiting Toronto anytime soon? Have you visited already? If so, I'd love to hear about your experience in the comments!
Feel free to leave any questions or comments about your thoughts in the comments below, and I'll be sure to get back to you!