Tro-tros are the most local form of transportation in Ghana and come in handy when trying to save a few coins! Tro-Tros are mid-sized vans with seating for about 10-15 people at a time that roams the streets of Ghana at all times of the day.
Whether you have just moved to Ghana and you are looking to get accustomed to the local way of living in Ghana, or you just want the experience of riding a tro-tro, this post will help you learn how to take a tro-tro confidently in Ghana.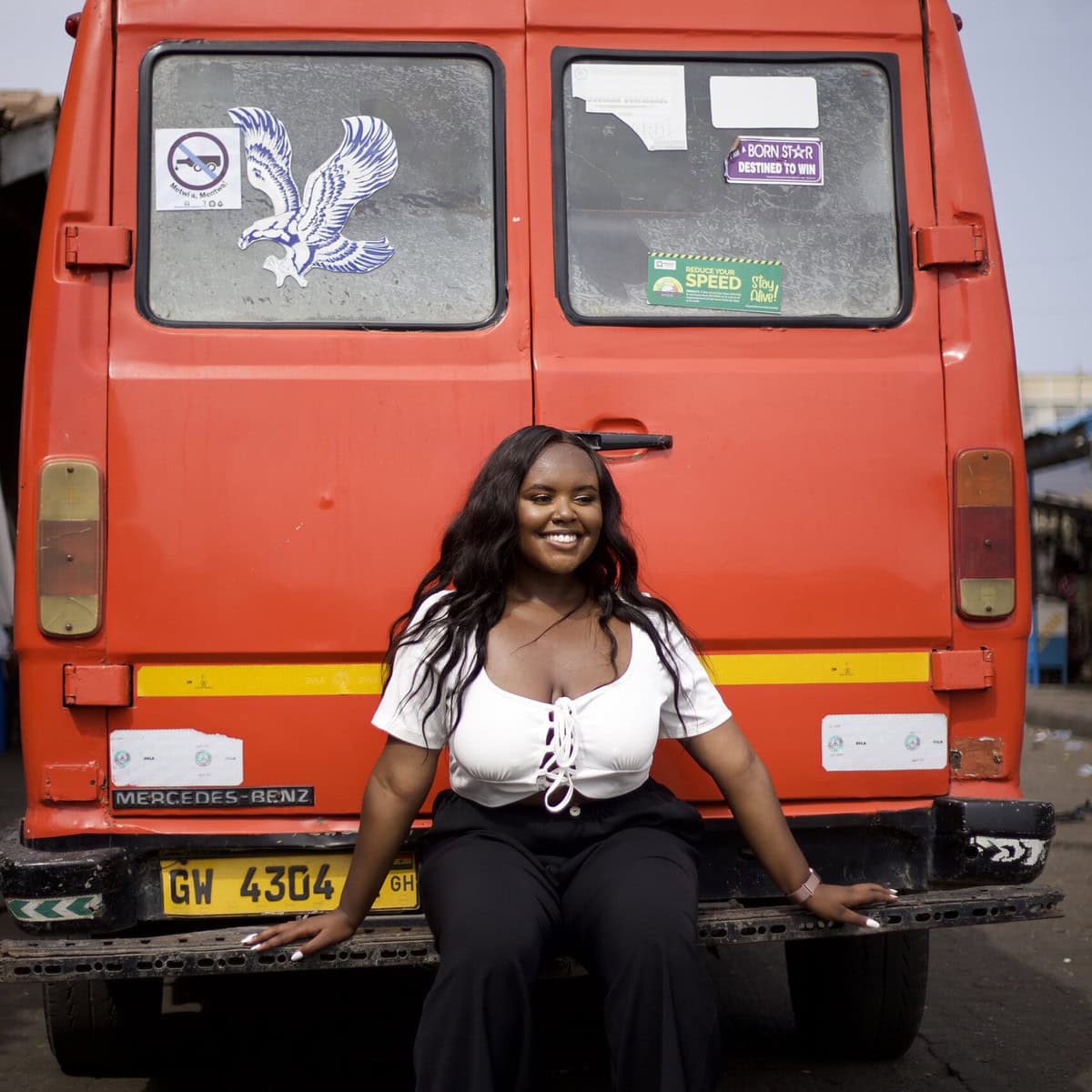 Finding A Tro-Tro
When I say tro-tros are everywhere, I do mean everywhere! You can step outside any building in Ghana connected to the main road and spot a tro-tro within five seconds. You'll know you're looking at a tro-tro when you see a mini-van packed with people looking out of its multiple windows.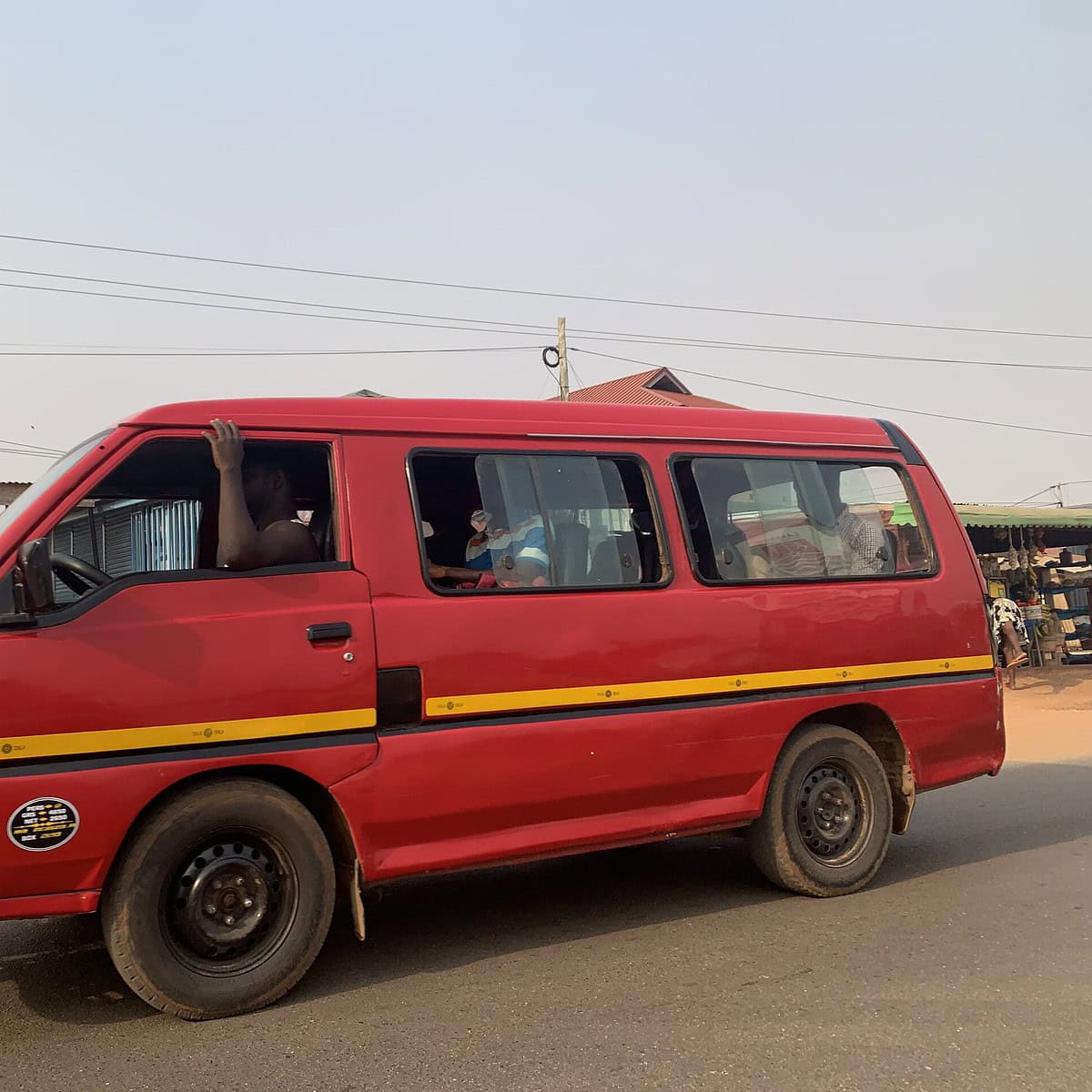 Getting on A Tro-Tro
Hanging out from the side of the open door will be a male conductor, referred to as "mate." The mate will be shouting the name of the destination the tro-tro is heading towards or plans to stop by. This is how you'll know if it is a tro-tro you want to get on. The only tricky thing about this is that if you visit Ghana for the first time, you may not know which neighborhood your desired location is in yet (though I promise you'll quickly learn!). Sometimes Google Maps will show you the neighborhood.
Some popular neighborhoods in Accra are:
East Legon

Osu

Cantonments

Adjringanor

Labone

Airport City
You can also find tro-tros parked along the side of the roads and board from there. The mate will still be yelling out the destination as well. If you are unsure if it is the right tro-tro, pull up the map or destination on your phone and show it to the mate or another tro-tro rider nearby, and they will help you figure out if you should board or not.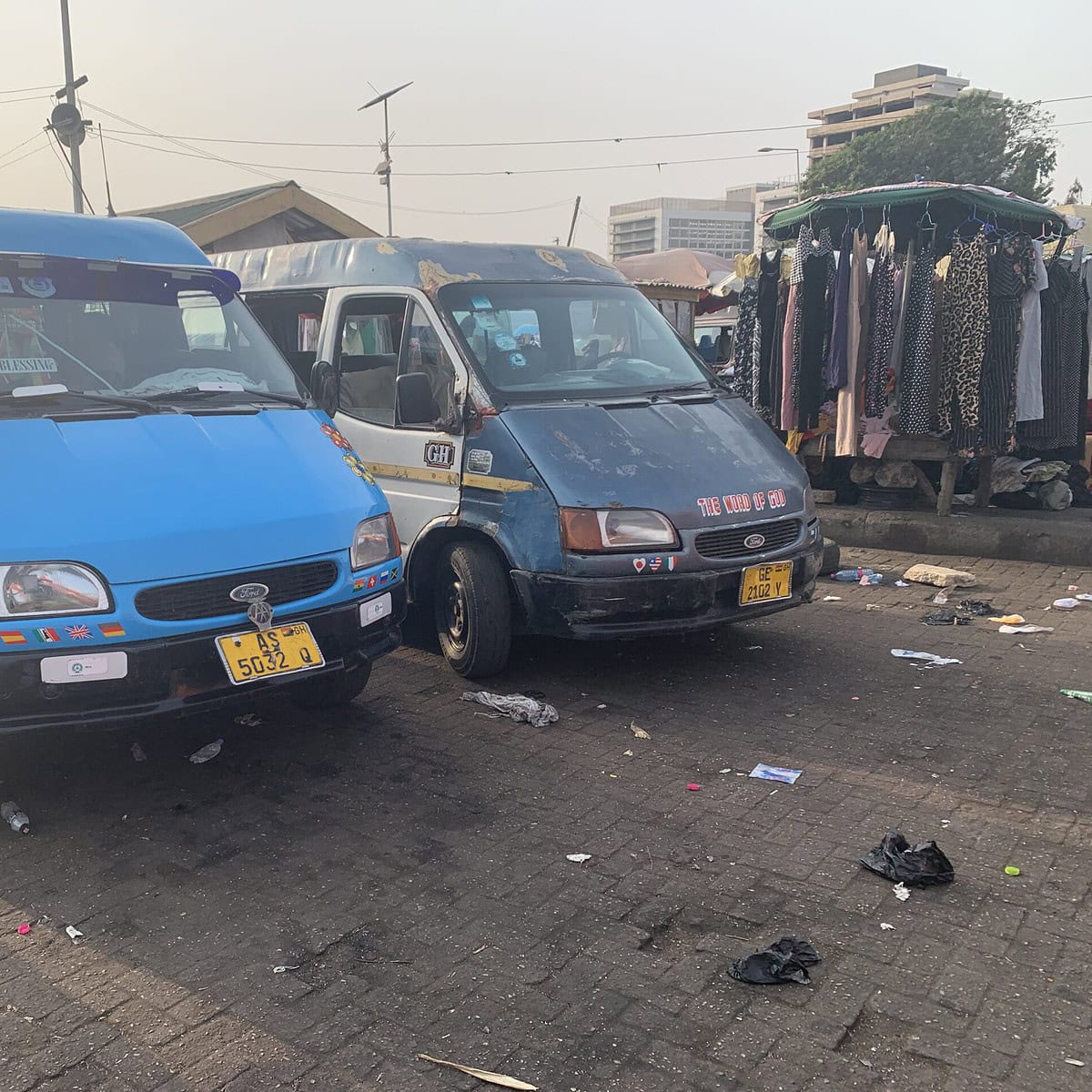 If you are at a market (depending on which one), there are usually designated areas for tro-tros to park and run every 30 minutes or so for shoppers to come in and exit the market. These tro-tros tend to have regular routes and are the same every day.
Once you get into the city's main areas, there are actual tro-tro stops with seating that you'll be able to identify by the crowding of people surrounding multiple tro-tros.
If you end up moving to Ghana or visiting for a lengthy period of time, you may get lucky and find an area where tro-tros run consistently, as it will help you save a lot of money on Ghana transport.
Tro-Tro Running Times
Tro-tros are typically functioning from 4am – 1am. I have seen them run earlier and later from those times to accommodate those going to work early and passengers ending their day. There is not a set time that you can expect to see a tro-tro at a stop, and with the way Ghanaian time is set up, I would not depend on any time given to you.
The best practice for taking a tro-tro and making sure you reach your destination on time is to start your journey 1-2 hours ahead of time to be safe if you are in Accra. Accra tends to be very traffic heavy and can delay your arrival time. Other Ghanaian cities are less packed, so you have some time to spare.
Tro-tros do not leave their stations until the bus is full of passengers, and this can also cause delays and is one of the many annoyances with taking tro-tro. Most of the time, in cities like Accra or Kumasi, they don't take long to fill up, so you'll either have a short wait time (5-10 minutes) or leave right away. Keep in mind that tro-tros are not air-conditioned, and you are cramped into a van with 10-14 other people you don't know, so it does get hot. Consider investing in a small portable fan when you come to Ghana!
Paying for Your Tro-Tro Ride
Once everyone has boarded the tro-tro and the journey has begun, the "mate" will eventually start calling for payment. This will most likely be done in the local language (usually Twi). If you don't understand Twi, you'll know when it's time to pay because the mate will stand up and actively be collecting cash or have a stack of cash in his hand to distribute change.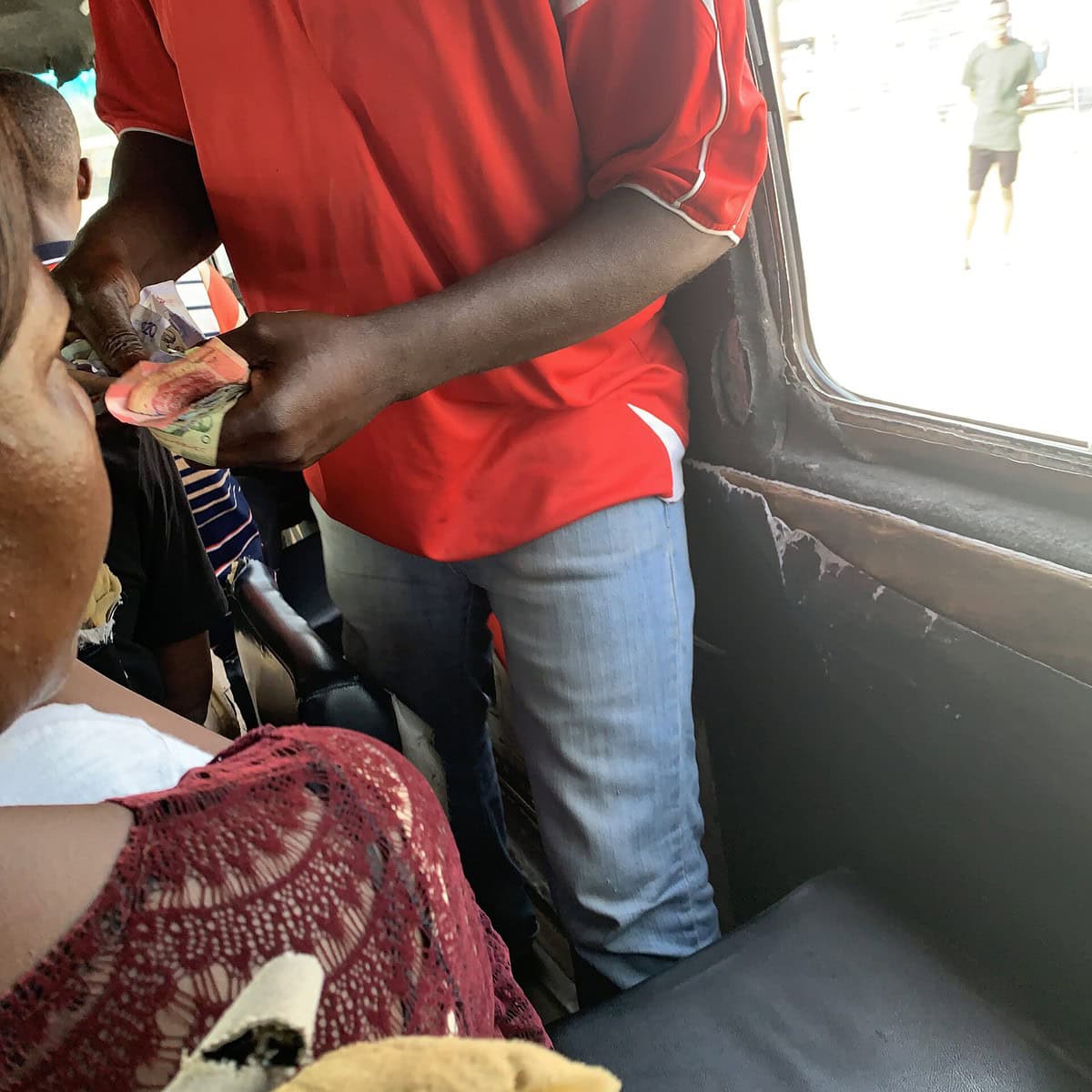 Tro-tros are super cheap compared to other transportation options in Ghana. A 30-minute ride can cost you 3 GHC ($0.21), but the final price, of course, depends on the route and area the tro-tro is heading towards. I have never paid more than 7 cedis ($0.50) for a tro-tro, and that was an hour's ride from Aburi to Accra's city center. Always carry small bills (1s, 2s, 5s, and 10s) when riding a tro-tro in Ghana to make your life easier. Although the mate will have change, because the fares are low, that change is in very small bills most of the time, and it could take time for you to get it back.
Foreigners being overcharged in Ghana is common, but there is a fixed price on tro-tros, and if the mate does try to cheat you, others will most likely step in and call them out! One thing to love about Ghana and one less thing to worry about.
Riding the Tro-Tro
Once the ride starts and the wind starts blowing through the tro-tro, there is a sense of relief as the heat dies down. People of all ages take tro-tro as it is the main method of transportation in Ghana. You'll be among kids going to school, professionals taking their daily commute to work, merchants from the market, and people simply looking to get from points A and B.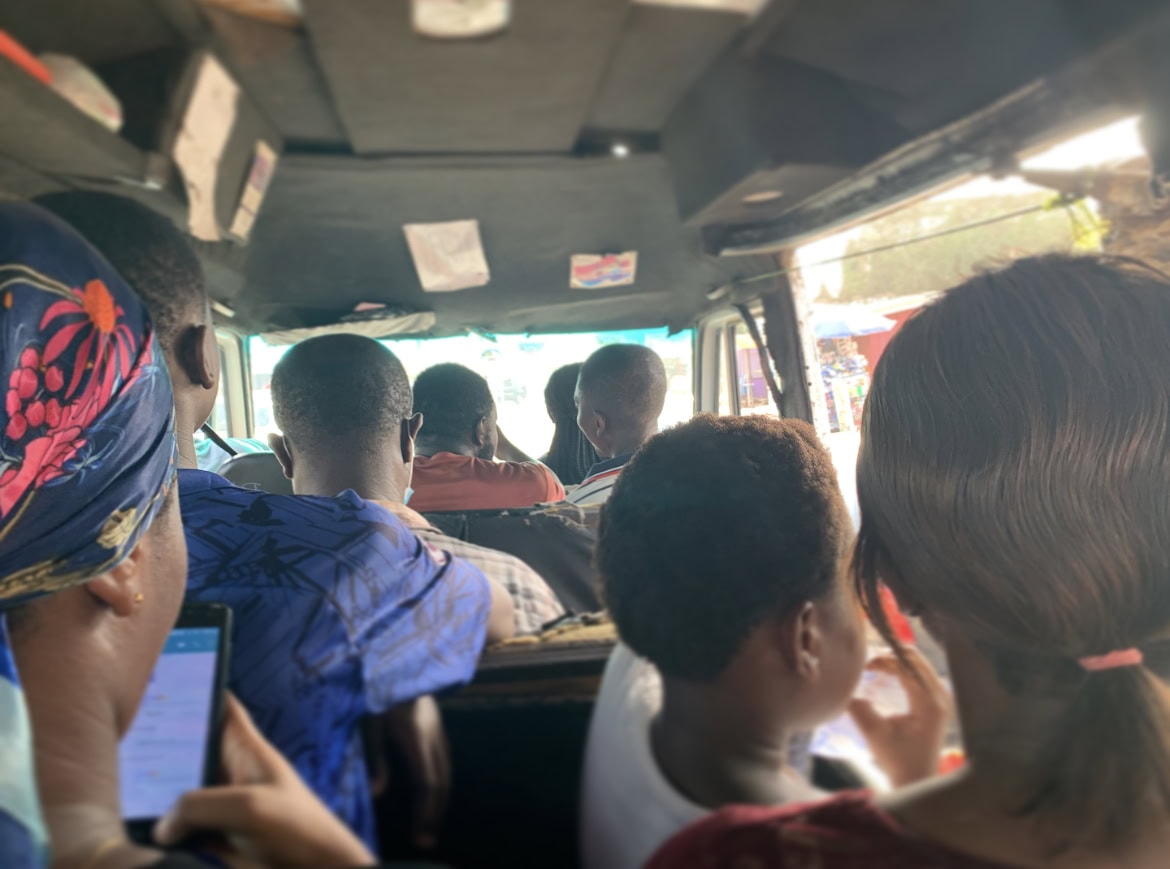 There may be a Ghanaian radio touching on hot topics in the country playing in the background or small discussions happening among the passengers, but for the most part, tro-tro rides are chill once you get past the boarding process, which really isn't that bad either.
I recommend aiming for a window seat if your desired destination is more than 30 minutes away because tro-tros stop to pick up and drop off passengers along the way. If you are sitting at the end of your row and someone by the window is getting off, you and the other people will have to completely get off the tro-tro to let them off, or they will pass over you, which can be uncomfortable. This happens multiple times throughout the journey, so if it's something you think you will mind, avoid it by sitting next to the window!
Food and Drinks on Tro-Tros
One of the best things about riding a tro-tro in Ghana is the access to the street food and drinks that you have. The street life in Ghana is always exciting, with many sellers taking to the streets at traffic light stops to offer you the items they are selling. I can guarantee you that you'll never go hungry while in transit in Ghana. From plantain chips to brukina, a Ghanaian drink or beverage made of ground millet and pasteurized milk, you can get it all from the window of a tro-tro!
If you aren't sitting next to the window, you can signal to the person sitting there that you would like to purchase the item, and they will help you get it from the seller.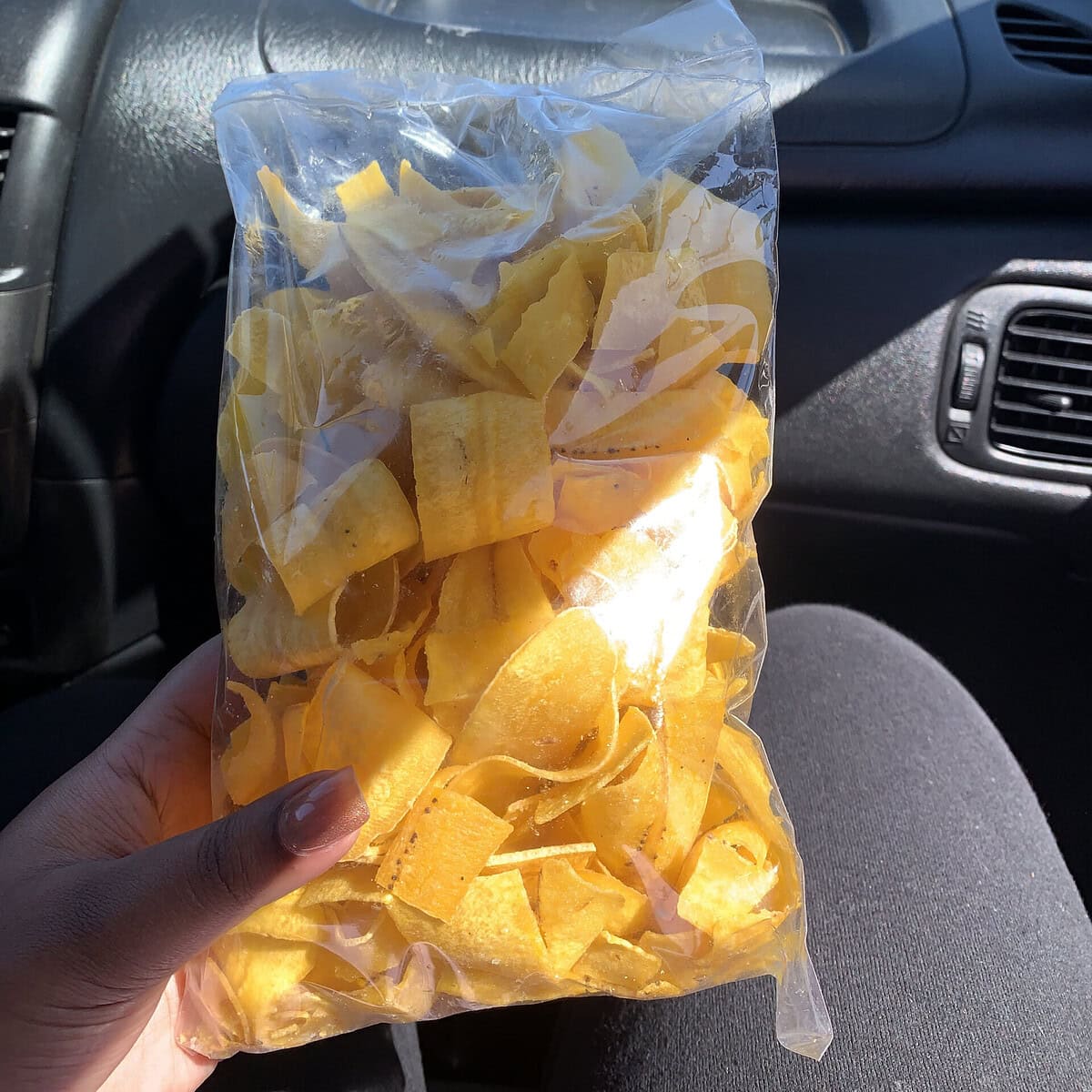 Getting Off Tro-Tros
You can use Google Maps to track your final destination and the route the tro-tro is going to see if it is heading in the right direction throughout your ride. Tro-tros don't stop at specific landmarks. Once you reach the neighborhood/area where your final destination is located, you may have to take an Uber or walk to get there.
If you communicated to the mate before boarding that you were unsure of where to get off, they will most likely signal to you when it is time to get off.
The worst that can happen if you end up far from your desired location is that you have to take an Uber, which will still be cheaper than if you would've Ubered from your original location!
Staying Safe on Tro-Tros
Riding a tro-tros, in general, is safe, and many people do not think twice about their safety when boarding the buses in Ghana. However, it is important to note that although I have never seen it, tro-tros are said to get into accidents a lot. I can see how this is possible with the road culture here in Ghana, traffic conditions, etc., but I can say that I've never felt unsafe on a tro-tro. Tro-tros tend to be a lot larger than the cars it's sharing the road with, so I can imagine that if an accident were to occur, the damage would be to the other cars.
Tro-tros do not have seatbelts unless you sit in the very front seat, which is rare, so that is a safety hazard to consider for potential accidents.
I also would not recommend taking tro-tros late at night unless you become very familiar with the route. Considering the fact that tro-tros don't stop at specific places or landmarks, but instead of a general tro-tro stop, you will most likely have to walk to your final destination from that stop. While Ghana has a great reputation for safety, I would avoid walking alone at night unless it is a well-lit populated area like Oxford Street in Osu or some East Legon neighborhoods.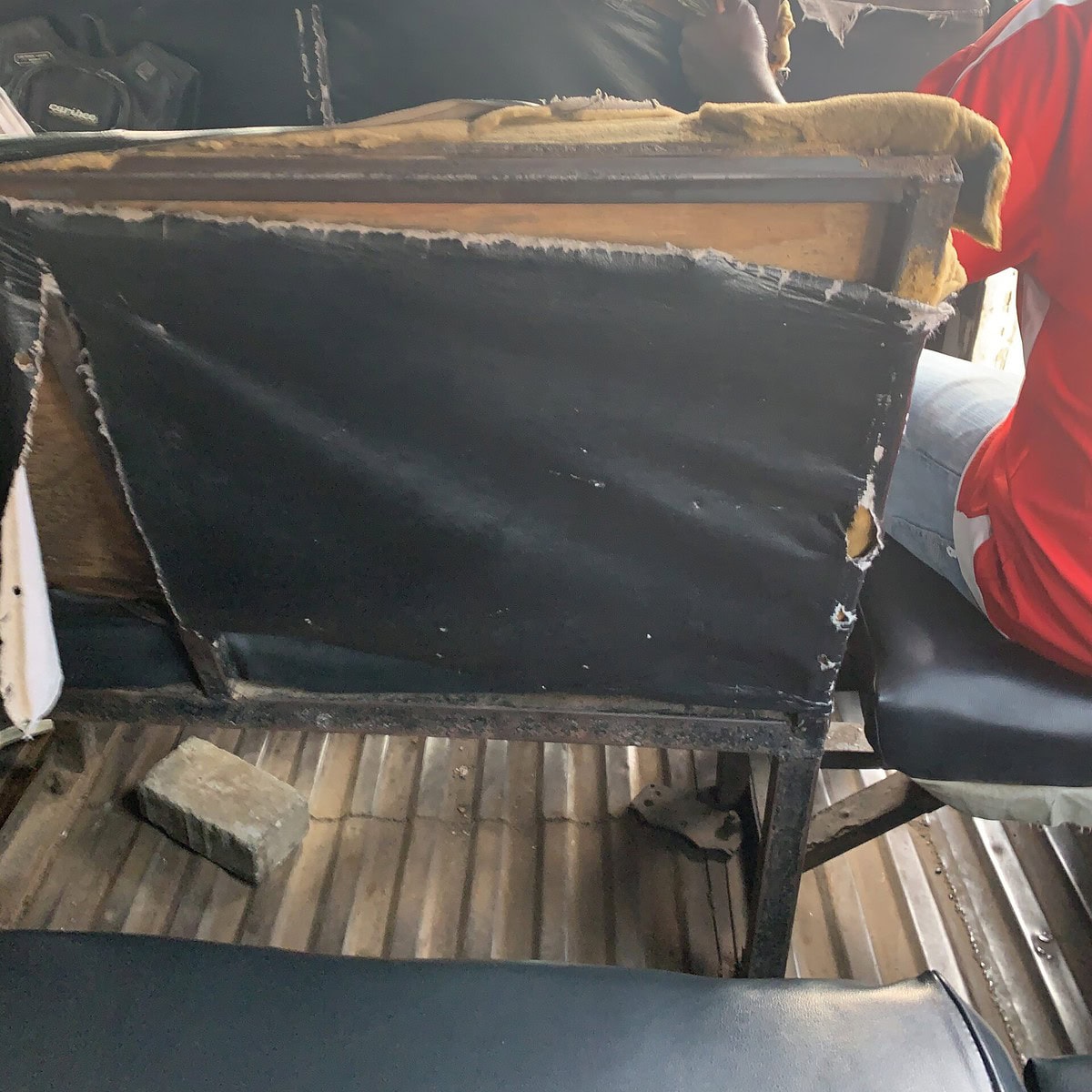 The Cons of Taking Tro-Tros in Ghana
There will come the point in your Ghana travels where you may realize, "If tro-tros are so cheap, why don't more people take them?"
On this blog, I'm always going to keep it transparent and real so as I tell people: In Ghana, the physical coins you save will be paid for mentally and emotionally.
Tro-tros are popular among locals as Ubers and taxis are pricey in comparison but not the most convenient method of transportation in Ghana.
For one, they get extremely packed. Shoulder to shoulder, can't move packed. This can be a lot for some people (like me), some days where I am just trying to get from Point A to Point B with as few headaches as possible. It can be easier to opt-in for an Uber that will provide you with your own space.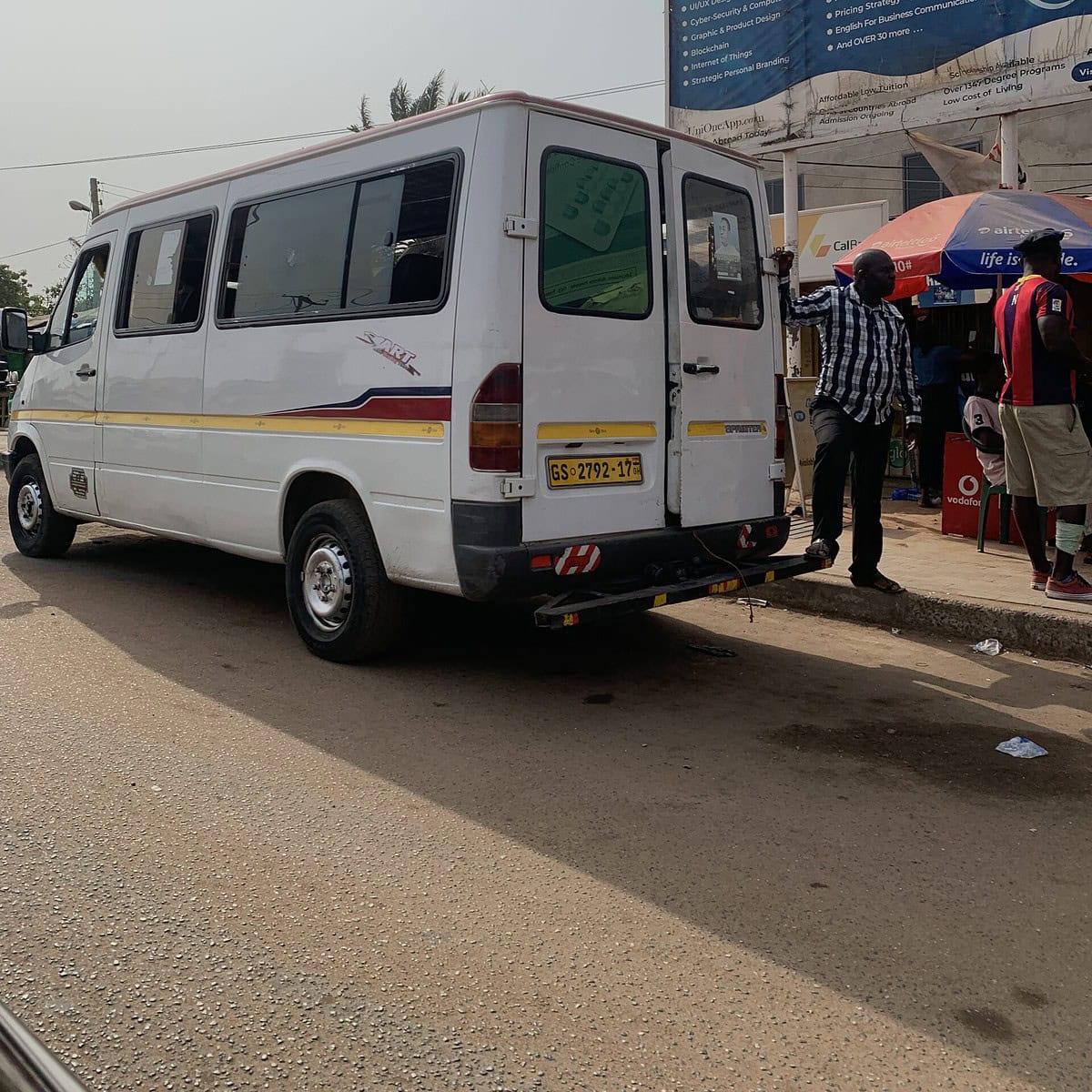 There isn't any AC actively running on tro-tros usually. So you can imagine 15 grown people on a cramped bus in the heat of Ghana. That is not an experience people care to do multiple times a day.
You can be guaranteed to reach your destination later than planned unless you set off hours earlier. The traffic in Accra is no joke. Traffic paired with constant stopping is a recipe for delays.
Using tro-tros is also not the best method to use if you are wearing super nice clothing to go to an event. There's a lot of commuting involved with tro-tros between having to walk in the heat and get on and off the tro-tro.
–
As you can see, taking a tro-tro in Ghana is an experience, but one that I know you'll love because it's a chance to integrate yourself into yet another local experience here in Ghana. If you have any questions about taking a tro-tro in Ghana, leave them in the comments below and check out my Ghana transportation guide for other ways to get around Ghana!